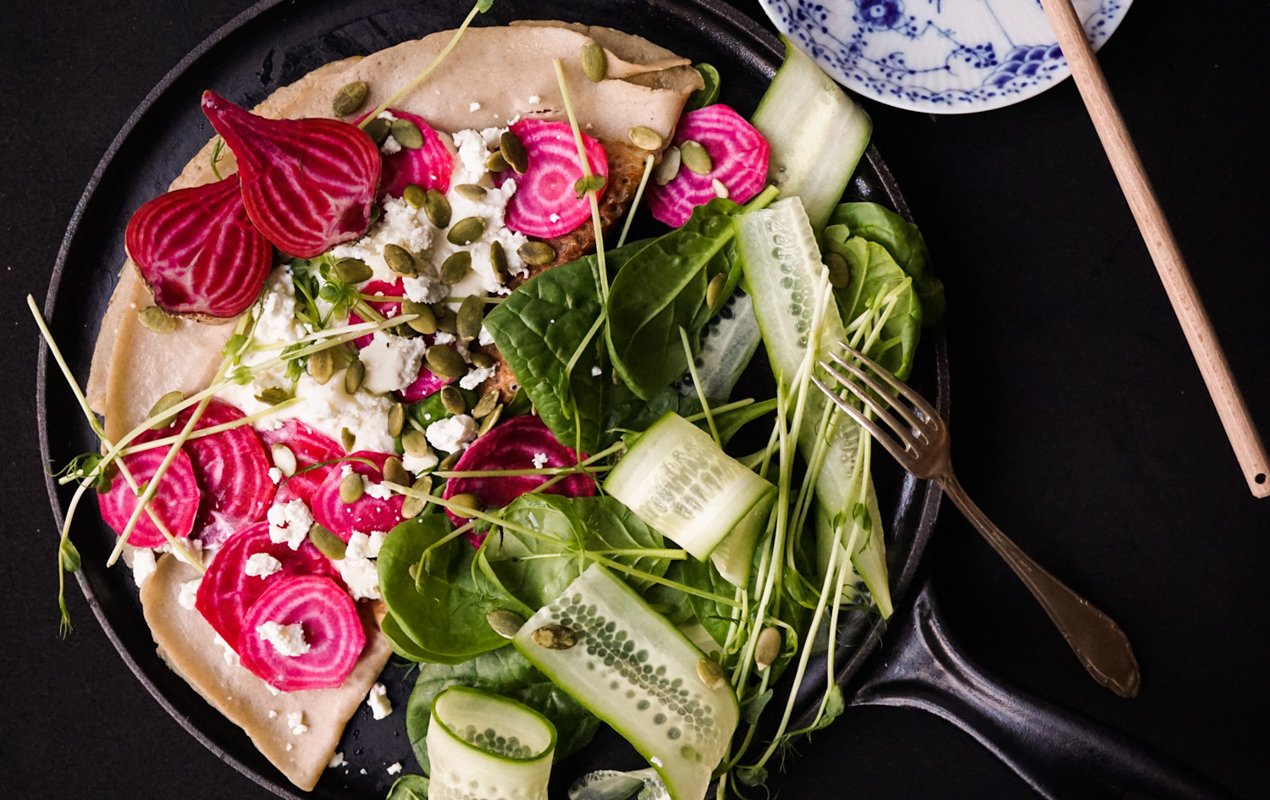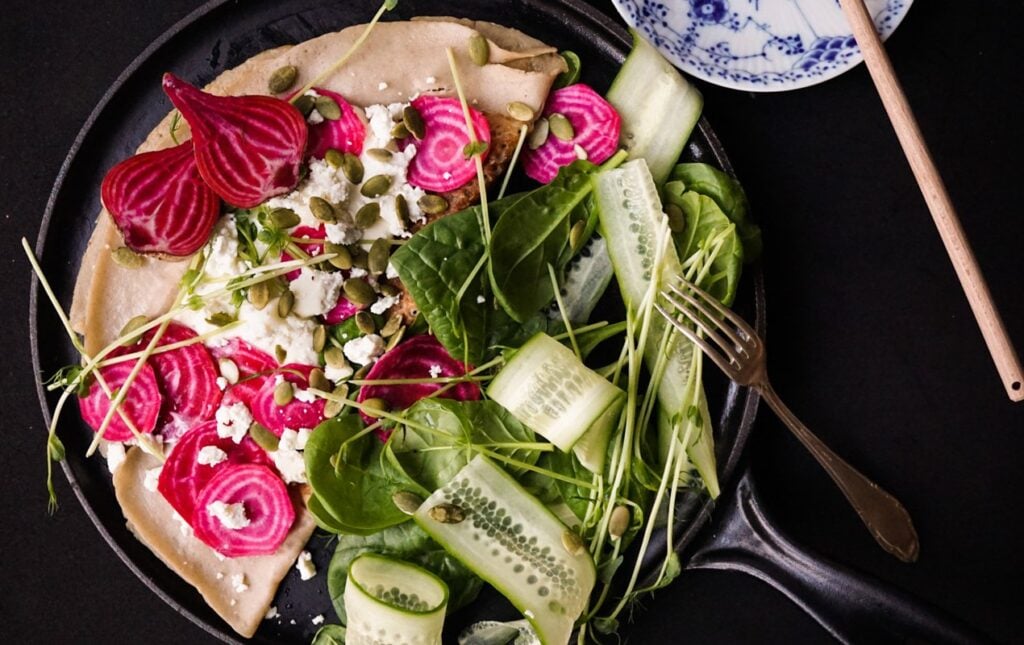 When I visited Normandy and Brittany last summer, crêpes and galettes – the crêpe's savory equivalent made with buckwheat flour – were everywhere. It is a humble dish, comprised of mainly flour, eggs, milk, a pinch of salt and butter for frying.
Crêpes are usually eaten with sweet toppings such as slices of fruit, jam, chocolate spread or maybe just a sprinkle of sugar. (Personally I have sweet memories of eating one piping hot crêpe with Nutella late one summer evening, bought from a humble kiosk stand in the Tuileries. That is true Paris perfection for me!)
The galette on the other hand is served as a main course, commonly topped with egg, ham and cheese. Confusingly, the word galette is also used to describe several types of flat round cakes, including open-faced fruit tarts with gathered edges. When researching the origin of this very French dish, I came across articles that described a fierce fight amongst Bretons (inhabitans of Brittany in France) whether the galette should indeed be called a galette or if it also should be called a crêpe. You will often find that instead of galette, it is often described as crêpes à la farine de blé, meaning "crêpes made out of buckwheat flour." But really, who cares what it's called if it means you can eat pancakes for both dinner and dessert!
This galette recipe can be varied as much as you like. You can use the basic batter and add your preferred toppings. I have chosen to serve the galettes with a cream made out of chèvre, crème fraîche and honey. Add to that the beautiful polka beetroots and the slices of cucumber and pumpkin seeds, and you have a fresh and colourful dish.
Chèvre & Honey Cream Galettes with Polka Beetroots
Makes about 6 galettes
Prep time: 20 minutes
Cook time: A few minutes per galette (if you wish to serve at once, make them one by one and keep them warm under some tin foil and a dish towel in the oven on low temperature)
Total time: 30-45 minutes

Ingredients:
For the Galettes:
1 medium-sized egg
0.2 L (or 0.85 cup) water
0.2 L (or 0.85 cup) regular milk
2 tbsp of sour cream
0.5 tsp salt
0.2 L (or 0.85 cup) buckwheat flour
butter for frying
For the chèvre cream:
150 gr (or 5.3 oz) chèvre (of which 100 gr or 3.5 oz goes into the cream itself)
0.15 L (or 2/3 cup) crème fraiche
1 tsp runny honey
salt and white pepper
To serve:
1 cucumber
fresh spinach and/or arugula
polka beetroots
pumpkin seeds (slightly toasted, but that's optional)
Instructions:
Mix everything for the batter except for the buckwheat flour. Once that is combined, then add the flour and mix everything until the batter becomes smooth.
Prepare the chèvre cream by mixing everything for it together and adding salt and pepper to taste.
Peel the cucumber and the raw beetroots. Slice them thinly, preferably with a mandoline slicer. Wash the spinach or arugula.
Take out the frying pan (or crêpe pan if you have one) and melt a dollop of butter over medium heat. Pour a thin layer of the batter into the pan and fry the galette on both sides (1-2 minutes per side, but lift and check after a while; it should be cooked all the way through but still quite pale). Repeat with the next galette.
Fold the galettes in half and place them on a plate. Add the spinach or arugula, the sliced beetroots, cucumber and a few dollops of the chèvre cream. Lastly, crumble some of the extra chèvre on top and scatter a few pumpkin seeds on the plate. Serve at once.
Bon appétit!
(All images by the Author.)
Summary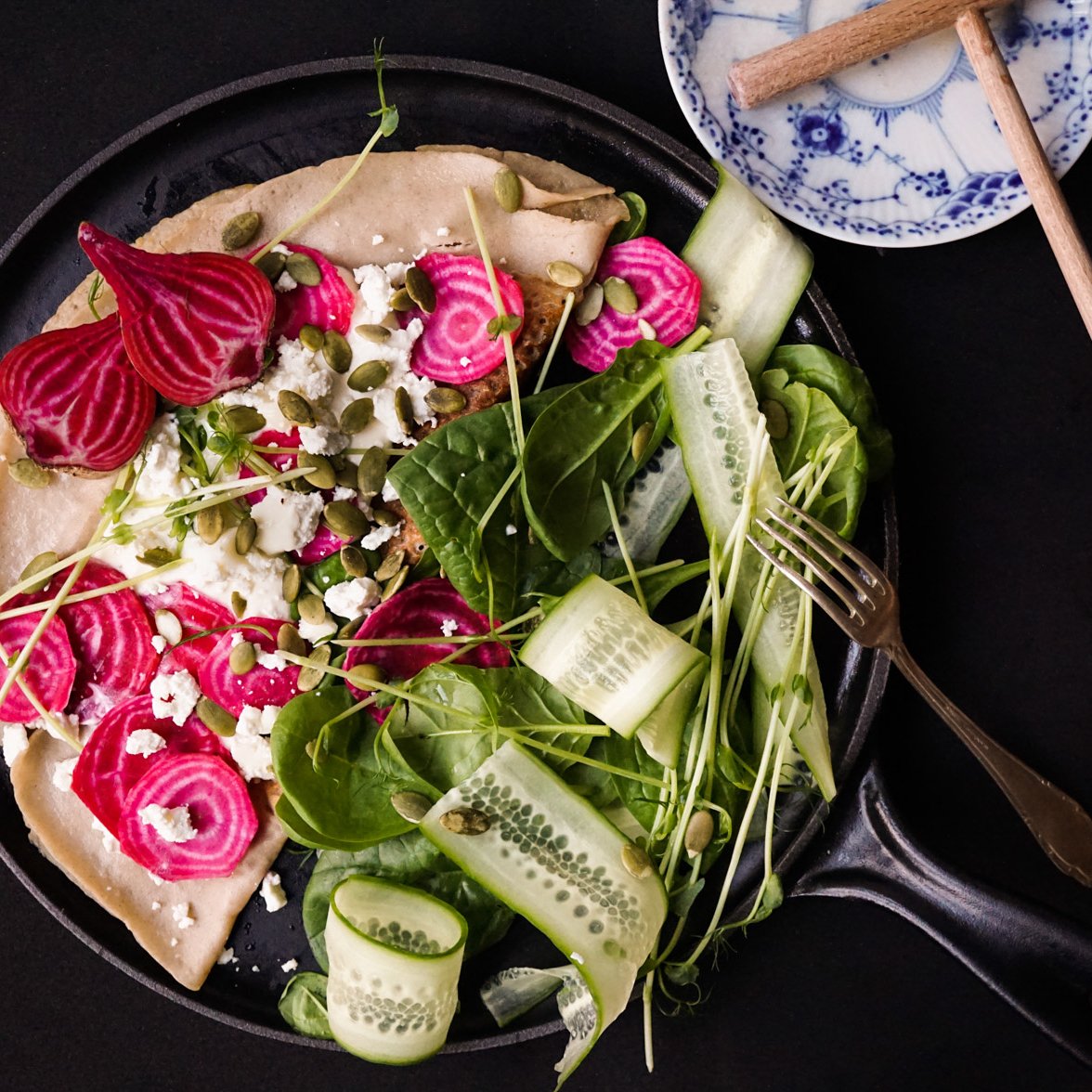 Recipe Name
Chèvre & Honey Cream Galettes with Polka Beetroots
Published On
Preparation Time
Cook Time
Total Time
Average Rating





Based on 748 Review(s)