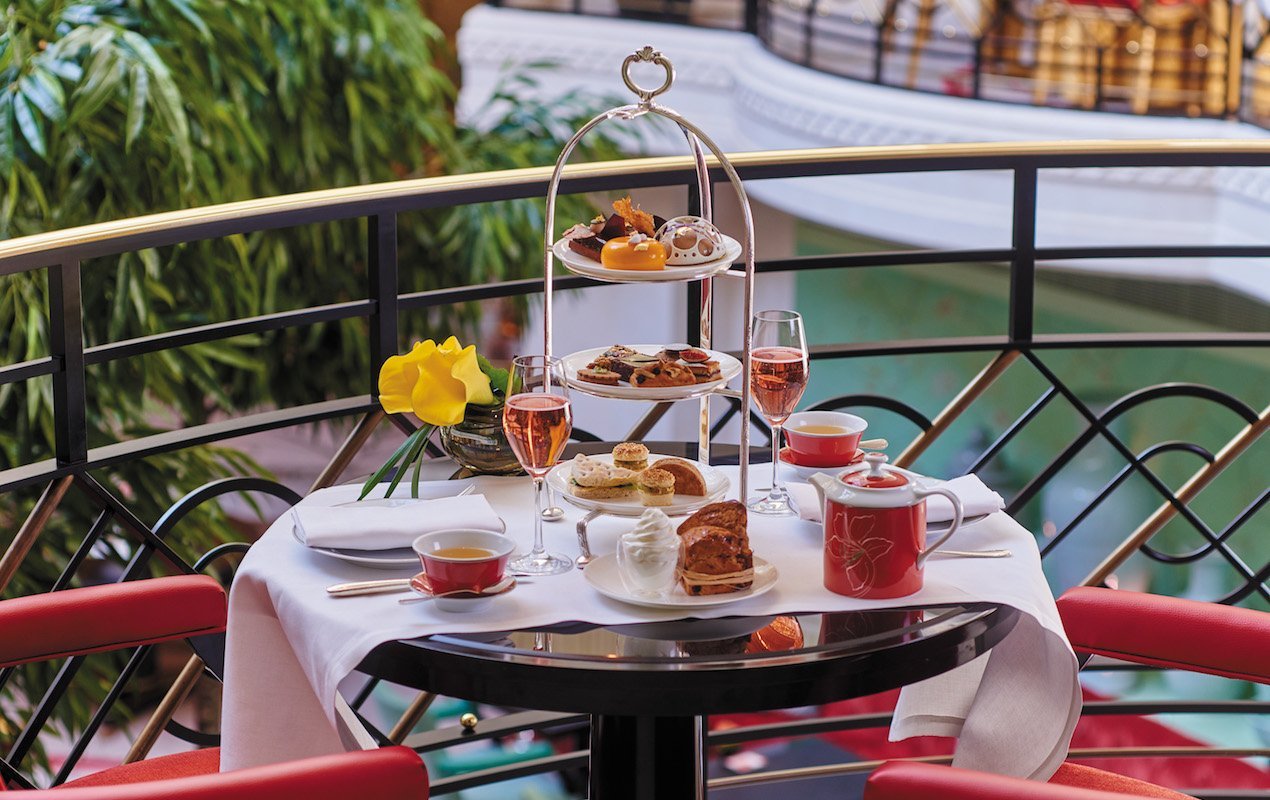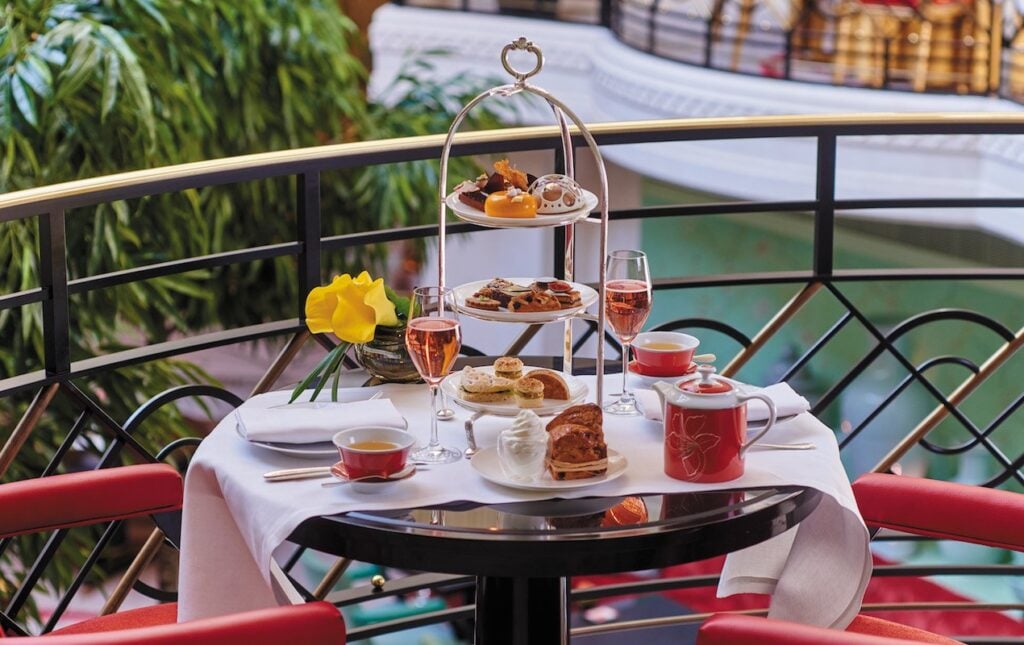 Welcome back to our new teatime series where we're testing out the best afternoon teas at many of the top Parisian Palace hotels.
Whether it's a typically all-sweet French occasion at the Ritz or, in this case, a slightly British-inspired teatime with savories, you'll surely be tempted to book a table at one of our favourite 5-star hotels for your next Paris visit, as each have their own sumptuous specialities.
---
After the Winter Teatime at the Mandarin Oriental Hotel, the blend of Asian hospitality and French art de vivre continues with an afternoon at the Shangri-La Palace Hotel, near the Eiffel Tower.
As soon as you walk into the welcoming lobby of the Palais d'Iéna, it's a fascinating step back to 1896 when Prince Roland Bonaparte (grand-nephew of Napoleon Bonaparte) moved in to his residential mansion after four years of construction. Much of the building is now listed as a National Historical Monument.
Teatime takes place in La Bauhinia restaurant, under the impressive glass and steel Eiffel-inspired 1930s cupola.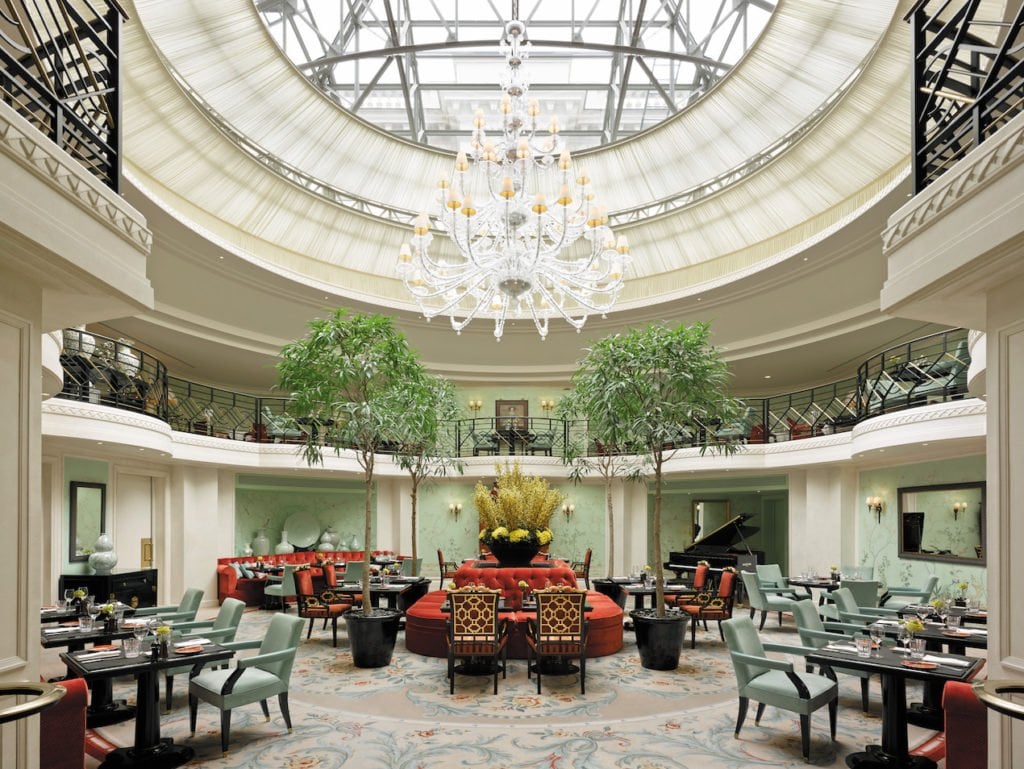 Since 2015, head pastry chef Michaël Bartocetti has created the only 100% vegan afternoon tea in Paris. After just a few nibbles, it's difficult to imagine that his products are not laden with the classic butter and cream associated with luxurious French pastries. Following months of research, chef Bartocetti cleverly replaces eggs with vegetable proteins; uses unrefined sugars (such as coconut oil, Rapadura, and maple syrup); and includes no additives. Milk is replaced by homemade nut and vegetable milks (almond, soy, etc.), and flour is replaced by a range of almond, chestnut and buckwheat "flour." I say flour, but chestnut is gluten-free and so is buckwheat, which isn't wheat at all – it comes from the rhubarb family!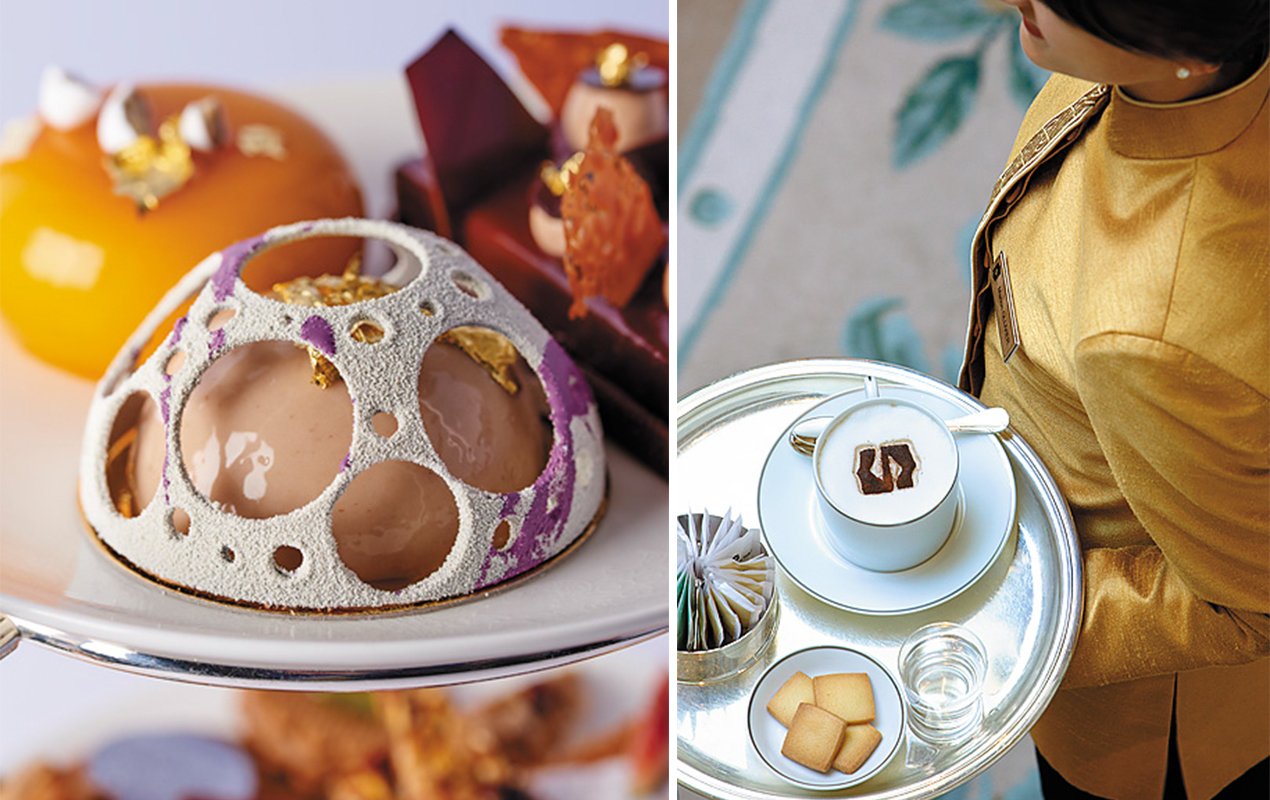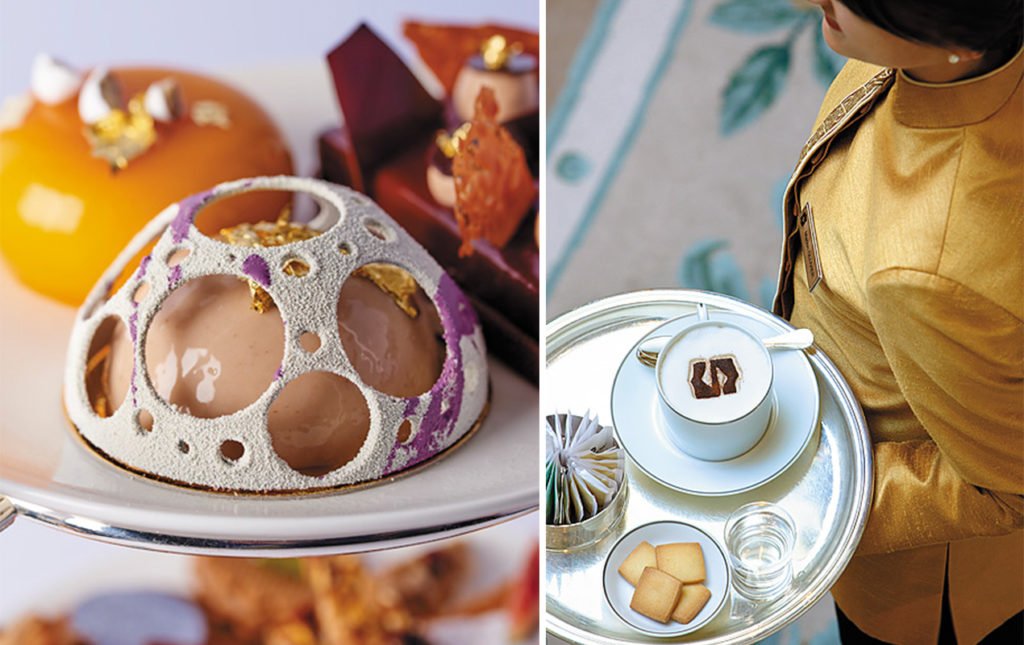 The 100% Vegan Afternoon Tea includes a variety of pastries, savory mini sandwiches, biscuits, and scones served with dairy-free clotted cream.
There's an extensive list of Betjeman and Barton, plus Dilmah teas from Sri Lanka (Ceylon) and China, including black (plus Ceylon Grand Crus in order of strength), green, white, red and herbal infusions. I hear that even the Duval-Leroy Champagne is vegan, using no egg whites in the process!
Shangri-La Hotel
100% Vegan Afternoon Tea: 49€ (90€ Tea for Two); Champagne Teatime €65
Monday-Friday 3.30pm-5.30pm
Weekends: 4pm-5.30pm
10 Avenue d'Iéna, 75116 Paris
Tel: +33 (0) 1 53 67 19 91
Metro : Iena
Website
(All photos courtesy of the Shangri-La Hotel Paris)