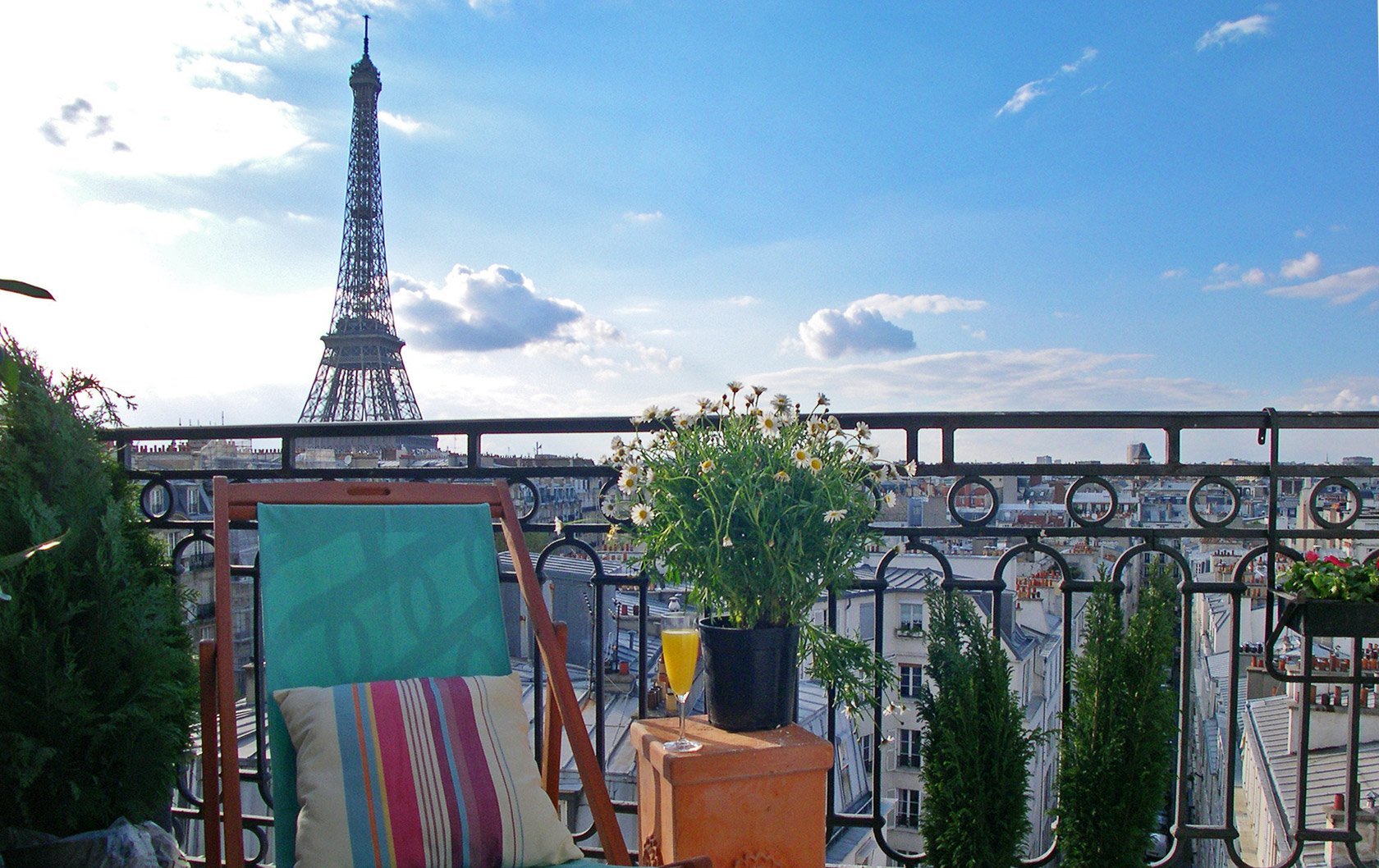 A guest from Australia paid us the ultimate compliment by comparing their vacation in the 2 bedroom Chateau Latour Paris apartment rental — with unforgettable Eiffel views and terrace — to the luxurious new Shangri La Hotel.
Quote…"We've heard a lot about this luxury 5 star hotel in Paris and visited it to learn more. Here are some basic comparisons":

The Shangri La Paris is the Hong Kong-based group's first hotel in Europe and took four years to painstakingly restore. Built by Prince Roland Bonaparte, it has been transformed from a mini-Chateau to a hotel with 54 rooms and 27 suites.  Their Panoramic Suite with Eiffel Tower views costs a mind-blowing €15,000 per night!
The views from the river-facing rooms are fabulous, but we couldn't help but compare with the views offered by Chateau Latour and some of the other apartments Paris Perfect offers.
Not only does Chateau Latour accommodate up to six people, you have the advantage of living like a Parisian. With an incredible view, you can relax in the living room or fix a meal for family and friends while watching the magic light show in the distance.
The La Tache luxury rental in Paris offers a closeup view and small balcony from just €285 Per night.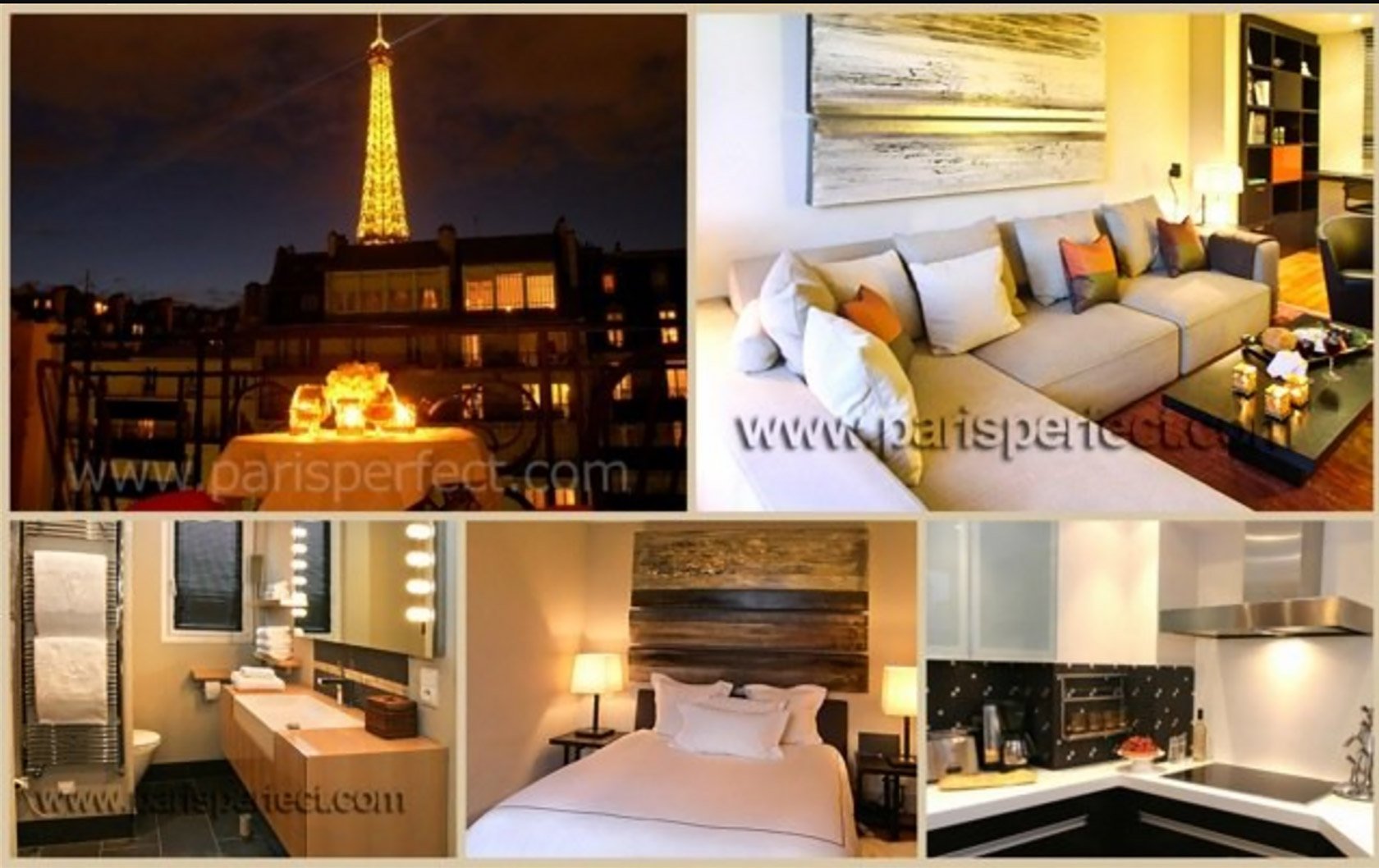 The romantic Champagne apartment with wrap around balcony is priced from €325 and sleeps up to four in comfort.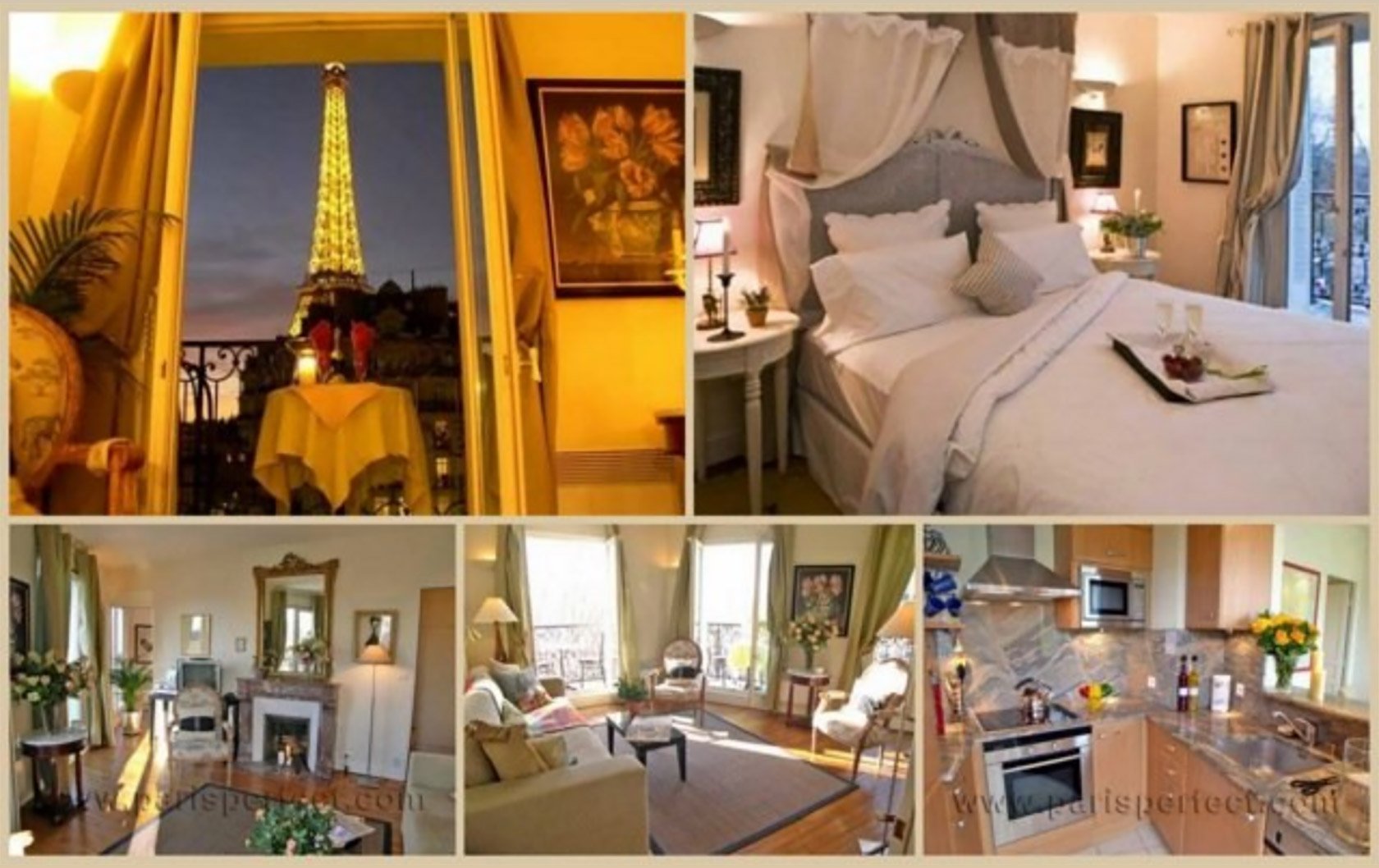 The terrace of the Cognac apartment is one of the most spectacular views in Paris and sleeps up to 8 from just €515 per night.  Compare them to the Shangri La's Panoramic Suite at a whopping €15,000 per night!