Paris conjures up pictures of pastries and delicacies, strolling along the banks of the Seine, open-air markets and fresh produce, fashion houses and the best shopping in the world…and exercising? Believe it or not, the incredible beauty surrounding a visitor in Paris, however, offers an especially fantastic treat to get away from the hustle and bustle of busy life and get out and cycle, walk or run – just for the pleasure of discovering and re-discovering the beauty all around the City of Light. Even if there's only time for a short run around the 7th, and then a celebratory pain au raisin after, those ten minutes turn into a half an hour, and maybe even some crunches and stretches in the workout area along the river.
The views around Paris during a run or a cycling circuit leave little to be desired! What a delight I had last week when on my own brief running outing when I see an oncoming squad of Parisian Firemen! Clearly taking advantage of the beautiful sunny day, I encountered a large group of incredibly buff-looking jocks in red t-shifts: the Pompiers de Paris staying in shape…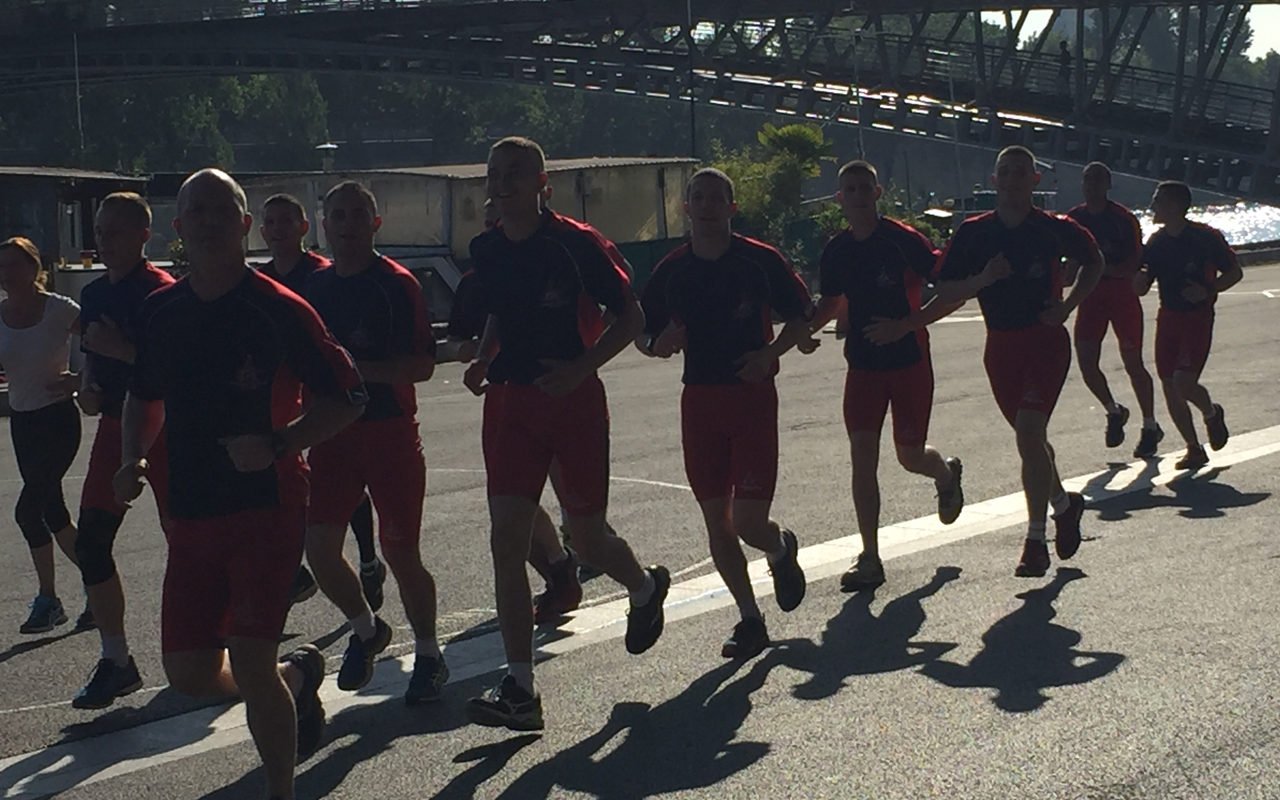 Pompiers de ParisThe group welcomed my request for a group photograph, and immediately surrounded me, borrowed my phone, assigned a photographer – and voila!
The squad leader wished me 'Welcome in Paris!' (sic).  He's the figure on the right with crewcut and walkie talkie.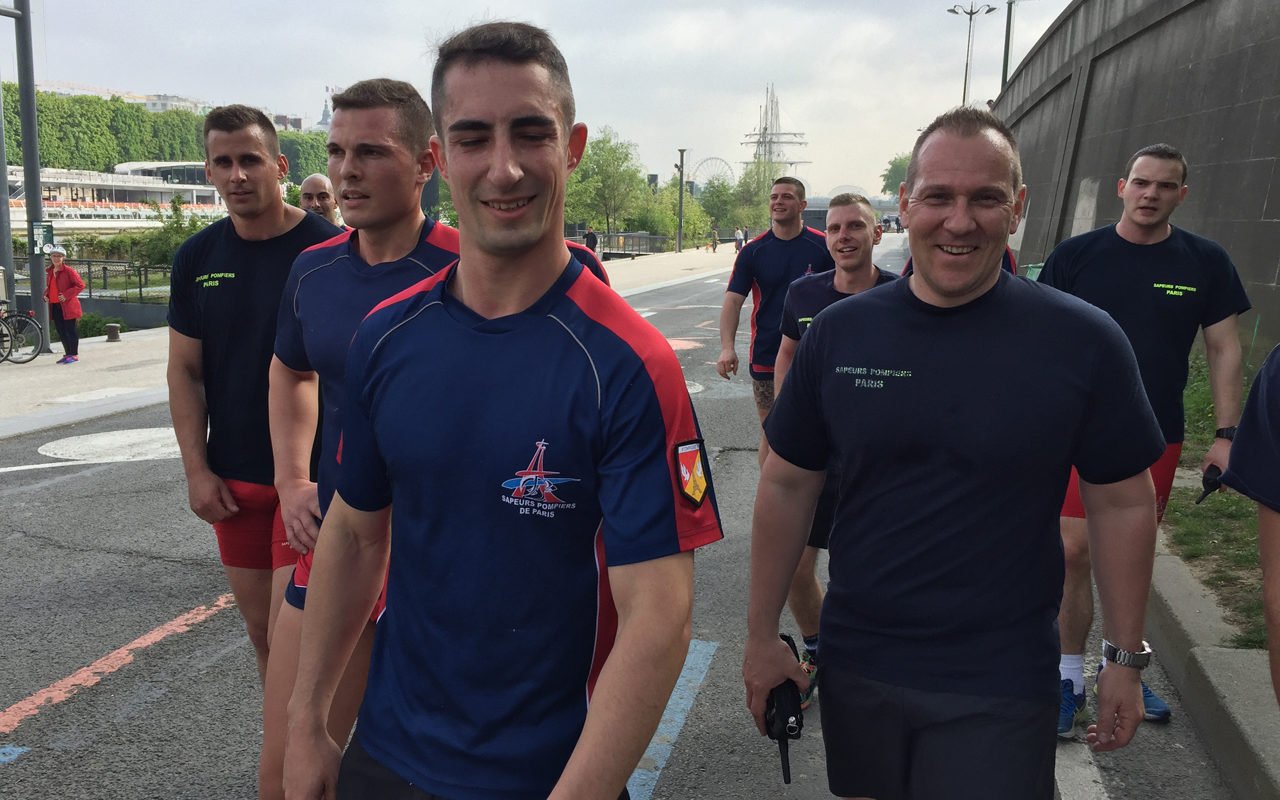 No matter how intrusive or silly anyone else may have felt "bothering" this group, they were extremely friendly and open in offering an opportunity to grant my wish. My family had a laugh when they saw the pictures, but had plenty of compliments on the shots.
As the group started to get back into their run, the cheeky gentleman in the forefront shouted, "Do you know ze French kiss?"
Now that's what I call the perfect workout!
For your next stay in Paris, our friendly reservations team are on hand to help you select one of our stunning family vacation rentals.