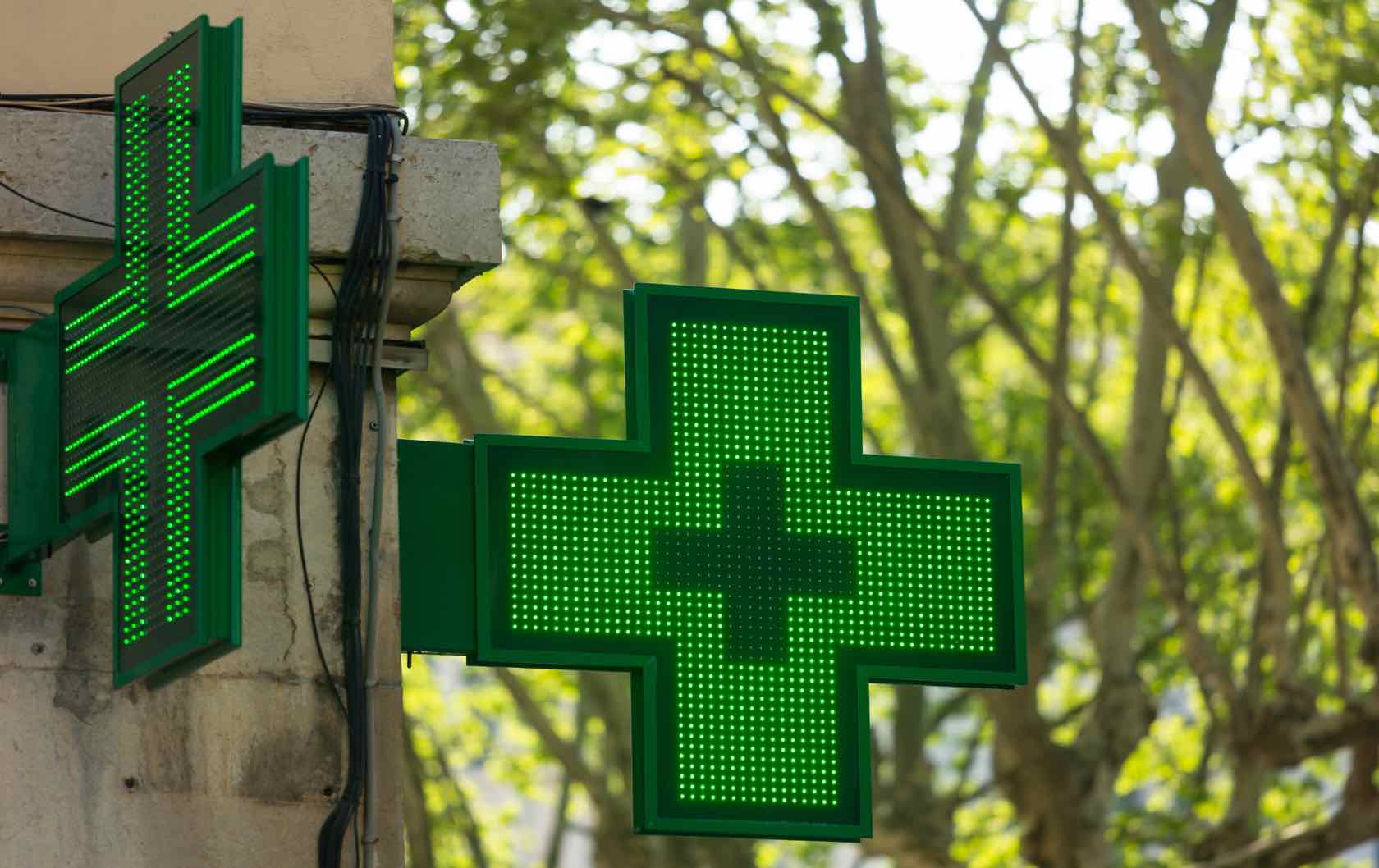 It's no secret that the beauty of French women is a thing of legend. They seem to have mastered the art of aging gracefully. So rather than envy their genetics, which we can't copy, we turned to what we could copy:  their skincare routines. To help you look like a French woman for years to come, we've rounded up the best places to buy French beauty products in Paris (as well as what to buy). At each spot, you'll find a range of products from many cult favorite brands:  Avene, La Roche-Posay, Nuxe and more. Happy shopping…and cleansing, masking and moisturizing!
Best Places to Buy French Beauty Products in Paris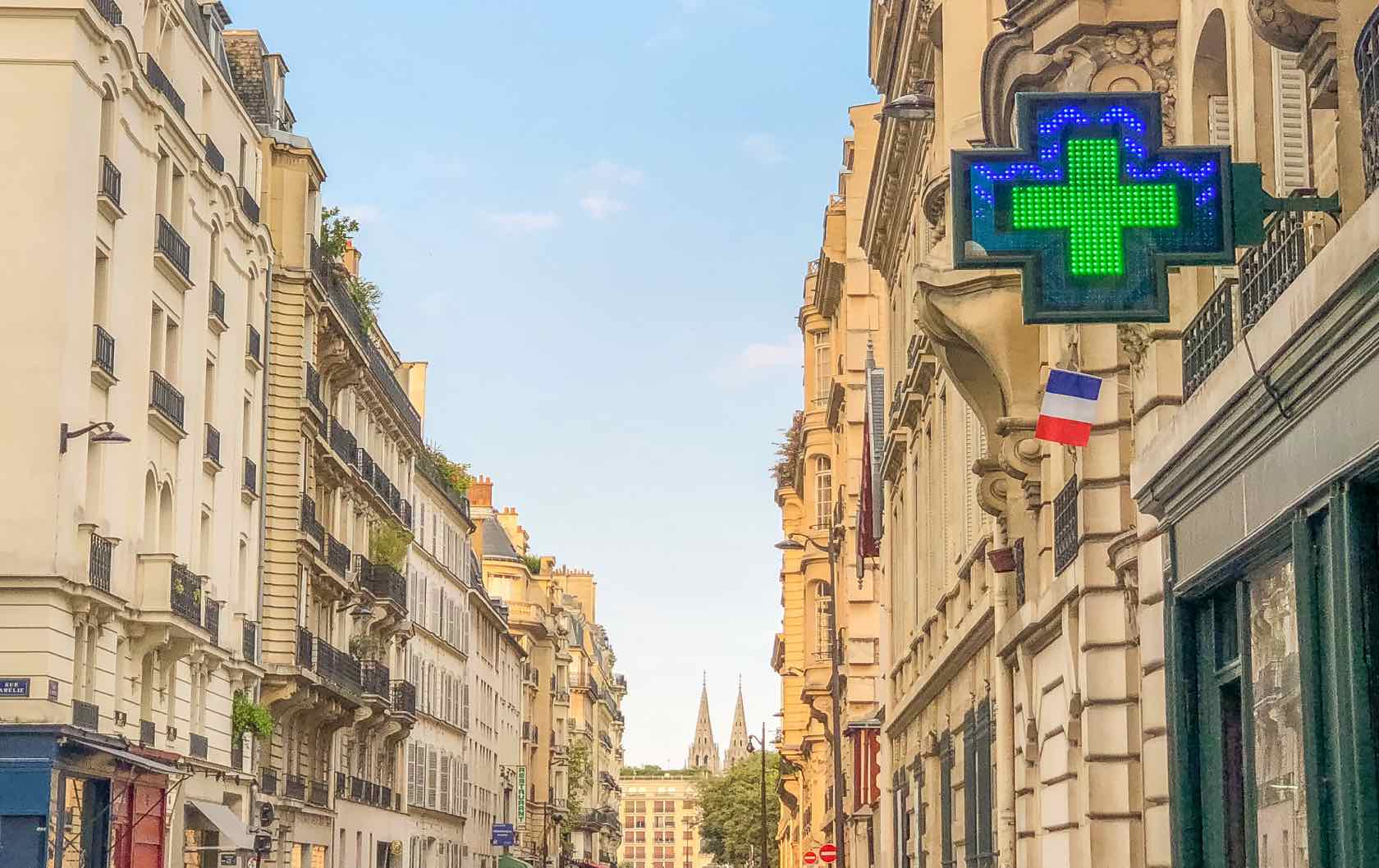 Citypharma
The queen of all the discount pharmacies, Citypharma on rue du Four in the Saint-Germain-des-Près neighborhood has legendary low prices. While the cat's out of the bag on its popularity, the deals are worth how busy it is–just be sure to go prepared knowing what you want. While it's not particularly made for browsing, white-coated pharmacists are on hand to help you find exactly what you're looking for.
Citypharma- 26 rue du Four, 75006
Galeries Lafayette
The beautiful beauty department on the ground floor of Galeries Lafayette is stunning from above and a maze from within. Wind your way past each impeccably decorated counter to find the one you're looking for. They stock many of your French favorites, like Darphin, Estée Lauder, L'Occitane and La Prairie.
Galeries Lafayette- 40 boulevard Haussmann, 75009
Pharmacie Monge
Located just a four-minute walk from the place de la Contrescarpe and the famed rue Mouffetard in the Latin Quarter, Pharmacie Monge is the second-best-known of the discount pharmacies. It carries an impressive stock of products you might not see in the other pharmacies, such as sheet masks from brands like Nuxe.
Pharmacie Monge- 74 rue Monge, 75005
The Maubert apartment is a convenient walk to either Pharmacie Monge or Citypharma.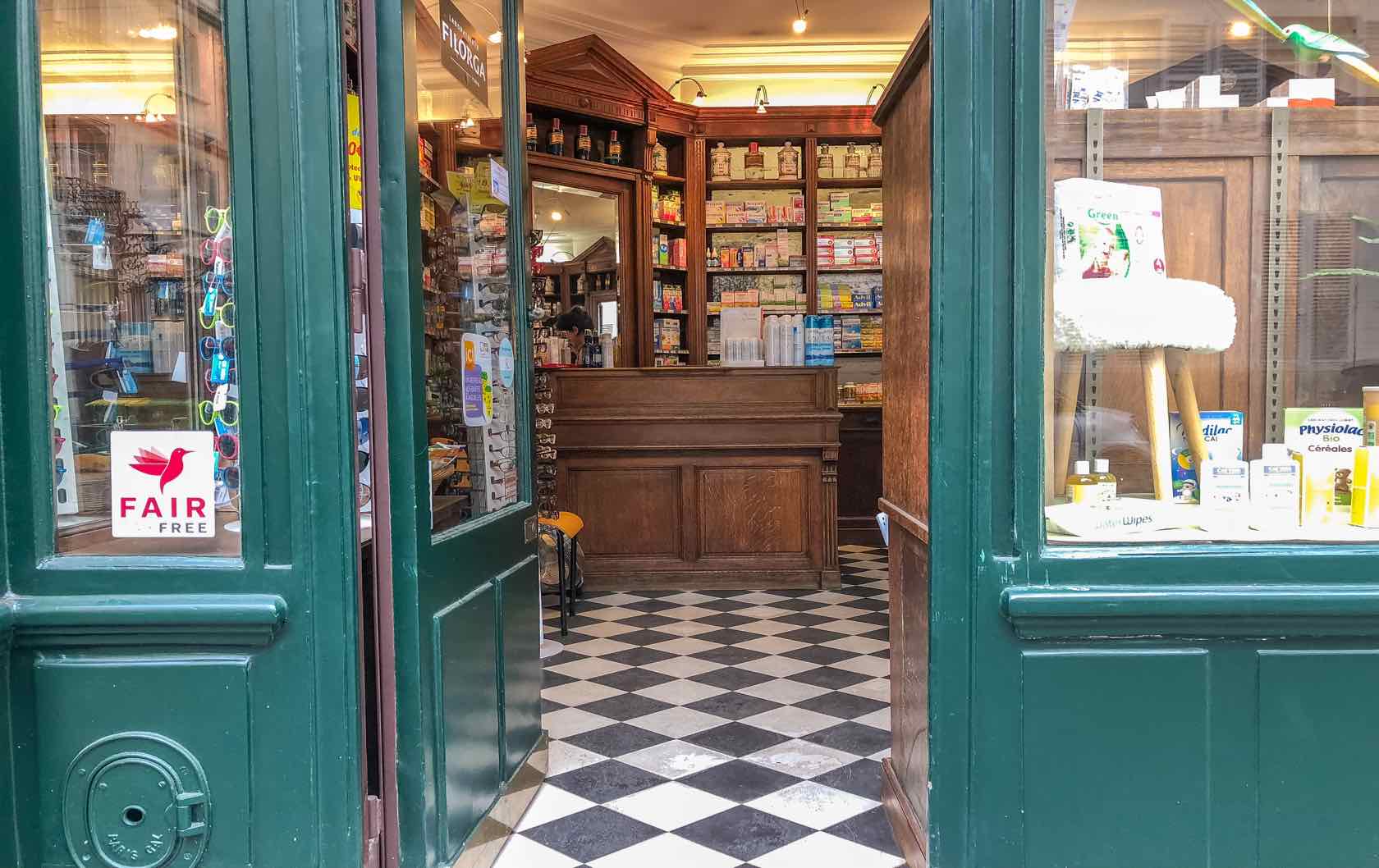 Pharmacie des Archives
This pharmacy, conveniently located near the Hotel de Ville and the BHV department store, will let you do all your necessary French beauty product shopping before, during or after your stroll through the Marais.
Pharmacie des Archives- 2 rue des Archives, 75004
Stay in the heart of the Marais (and be close to Pharmacie des Archives) in the Bel-Air apartment.
Marionnaud
Marionnaud is what you would get if Sephora and one of the aforementioned pharmacies decided to combine. They sell makeup products, but also carry many of your favorite French skincare products- and since they have stores throughout France, it's always easy to find a location.
Marionnaud- various locations throughout France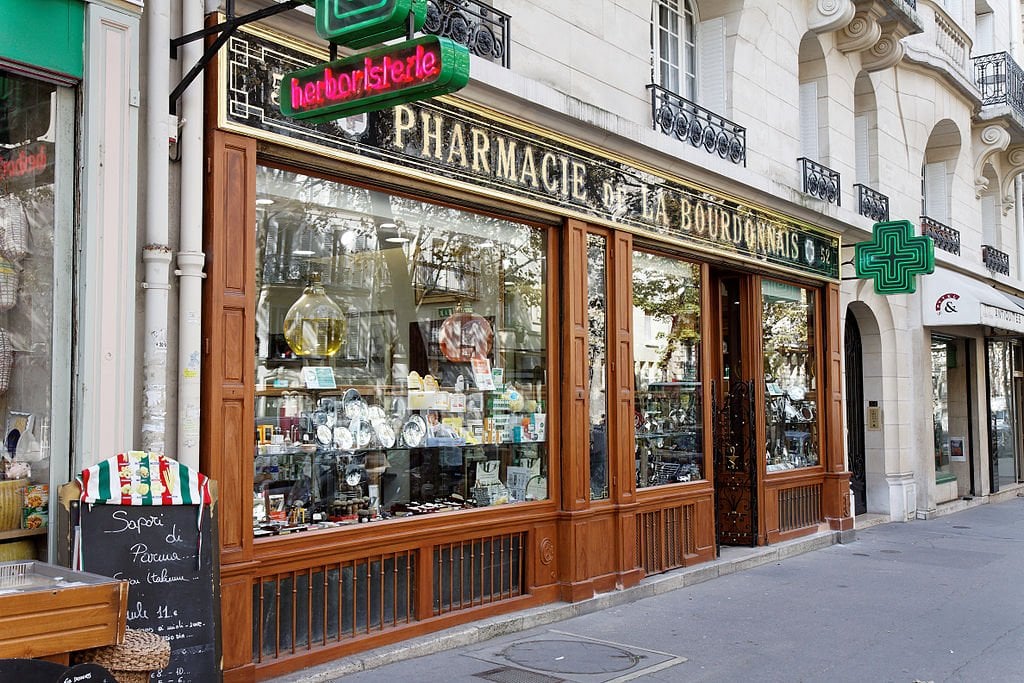 Grande Pharmacie Bailly
Heading off to Normandy and realized you've forgotten your favorite thermal water spray or dry shampoo? Not to worry. Grande Pharmacie Bailly (not to be confused with the one in the 16th arrondissement of a similar name) is located right next to the Gare Saint-Lazare and can fulfill all your French beauty product needs.
Grande Pharmacie Bailly– 15 rue du Rome, 75008
Which of our best places to buy French beauty products in Paris is your favorite? If you prefer not to shop alone, take one of our shopping tours.