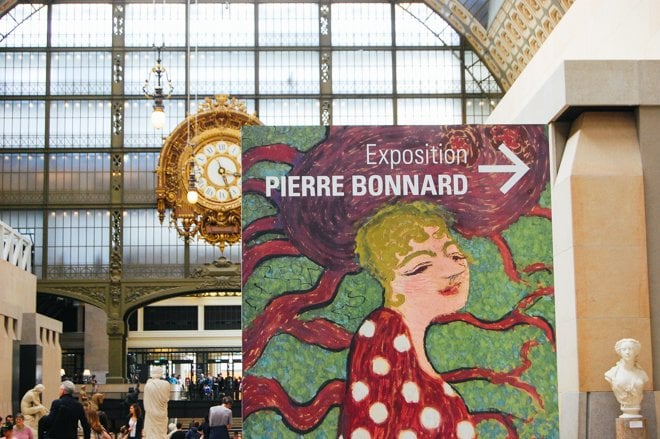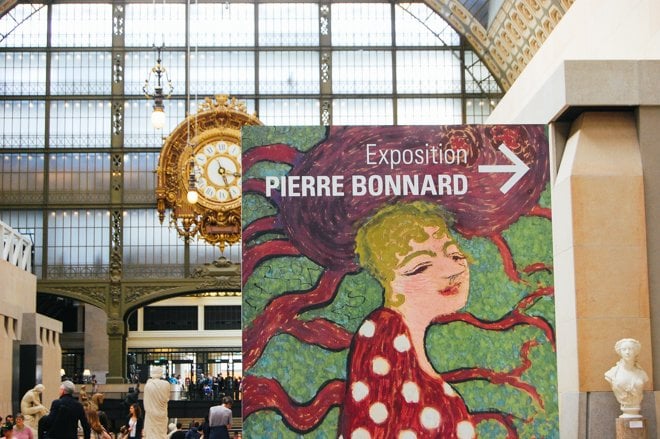 Don't be concerned if you've never heard of French artist Pierre Bonnard, many people haven't; he has often been overlooked by Art History, probably because his art defies categorization. When it's difficult to define something, it's also difficult to teach it. Even if you're not an Art History enthusiast, Bonnard's body of work, full of life and color, is a pleasure to experience. From now until July 19th, 2015, the Musée d'Orsay has assembled samples from Bonnard's lifelong collection, a beautiful retrospective that includes paintings, primarily, but also a collection of personal photographs that are truly a peek into the past.
The exhibition does a wonderful job of telling both an aesthetic narrative as well as a human one, for his personal life is interwoven into the fabric of his art. One common theme you'll see is that of marital intimacy: later in his life, Bonnard commonly portrayed his wife Marthe in scenes of casual tenderness, typically in the bathroom.
Indeed, many of Bonnard's paintings are set indoors, in the various homes that he inhabited. The details, colors, emotional aura, and patterns are rendered with particular care. Sections of bright color and texture restlessly fit together like a patchwork quilt, working against any sense of three-dimensional depth.
This interest in two-dimensionality was inspired by a love for Japanese prints. In the earlier stages of his career, Bonnard was part of a small micro-movement called the Nabis. United by their love for decorative art and Japanese pictorial flatness, they thrived at Académie Juilen in Paris, the first major art school in the city to allow women equal artistic training. At this school, he was surrounded by passionate, innovative artists, so it follows naturally that his work should stand out from the rest of the crowd.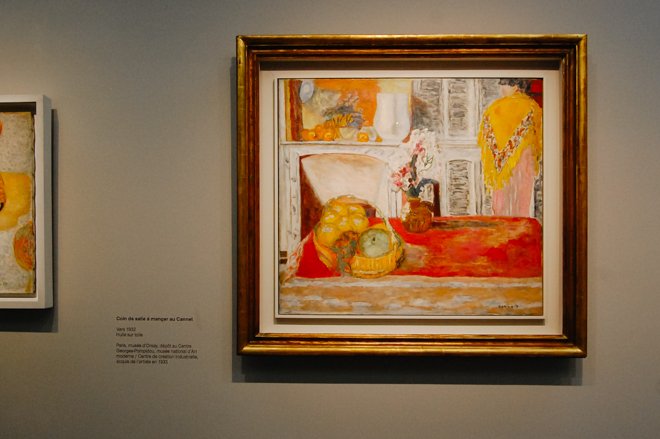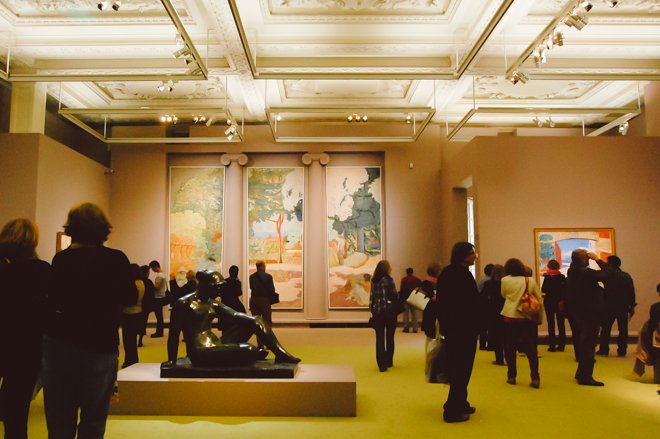 The theme that really unites the entire retrospective together lies in the name itself: Bonnard was a painter of Arcadia, or rather, he sought out Arcadia wherever he happened to be. Akin to the idea of Utopia, Arcadia was an allegory for peace and harmony within nature, which Bonnard consistently sought, whether nature meant actual trees and flowers, or the modern idea of home-as-sanctuary.
Don't forget to look closely at Bonnard's collection of photographs, for they are an excellent piece of documentary insight into the life and work of a French artist. Typically at museums, one only sees the final product or artwork, loosing all sense of who the artist actually was as a human being. The photographs are tiny, only a few inches in height, but they're worth a close examination.
At the end of the exhibition, you'll find a wide selection of excellent books that are focused equally on formal art styles as they are Parisian cultural history, and many are available in English!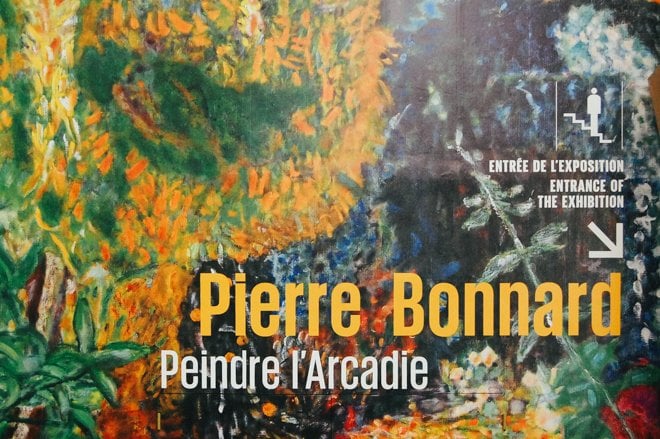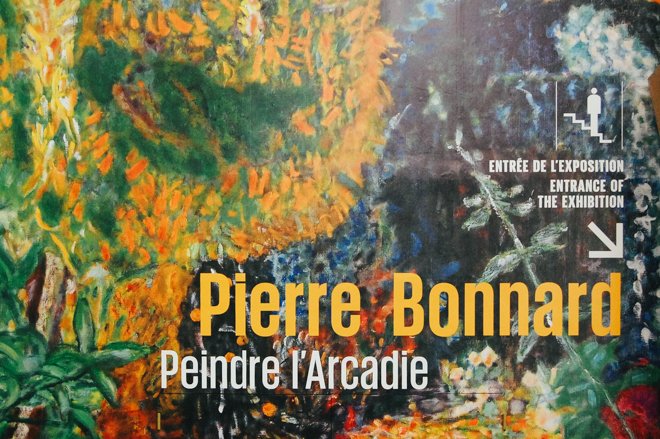 Here is a short interview with Isabelle Cahn, curator at the Musée d'Orsay:

A regular ticket for the Musée d'Orsay will grant you free entry to the Pierre Bonnard exhibition. It is located near the middle of the central nave, but you'll see plenty of signs steering you in the right direction.
Pierre Bonnard, Painter of Arcadia at the Musée d'Orsay
1, rue de la Légion d'Honneur, 75007 Paris
Metro Solferino line 12, or RER C Musée d'Orsay
Full-Price ticket: 11€
Hours:
9.30am to 6pm daily, except Mondays
late night on Thursdays until 9.45pm
Hurry! Exhibition ends July 19th, 2015.
(All Images by Author)