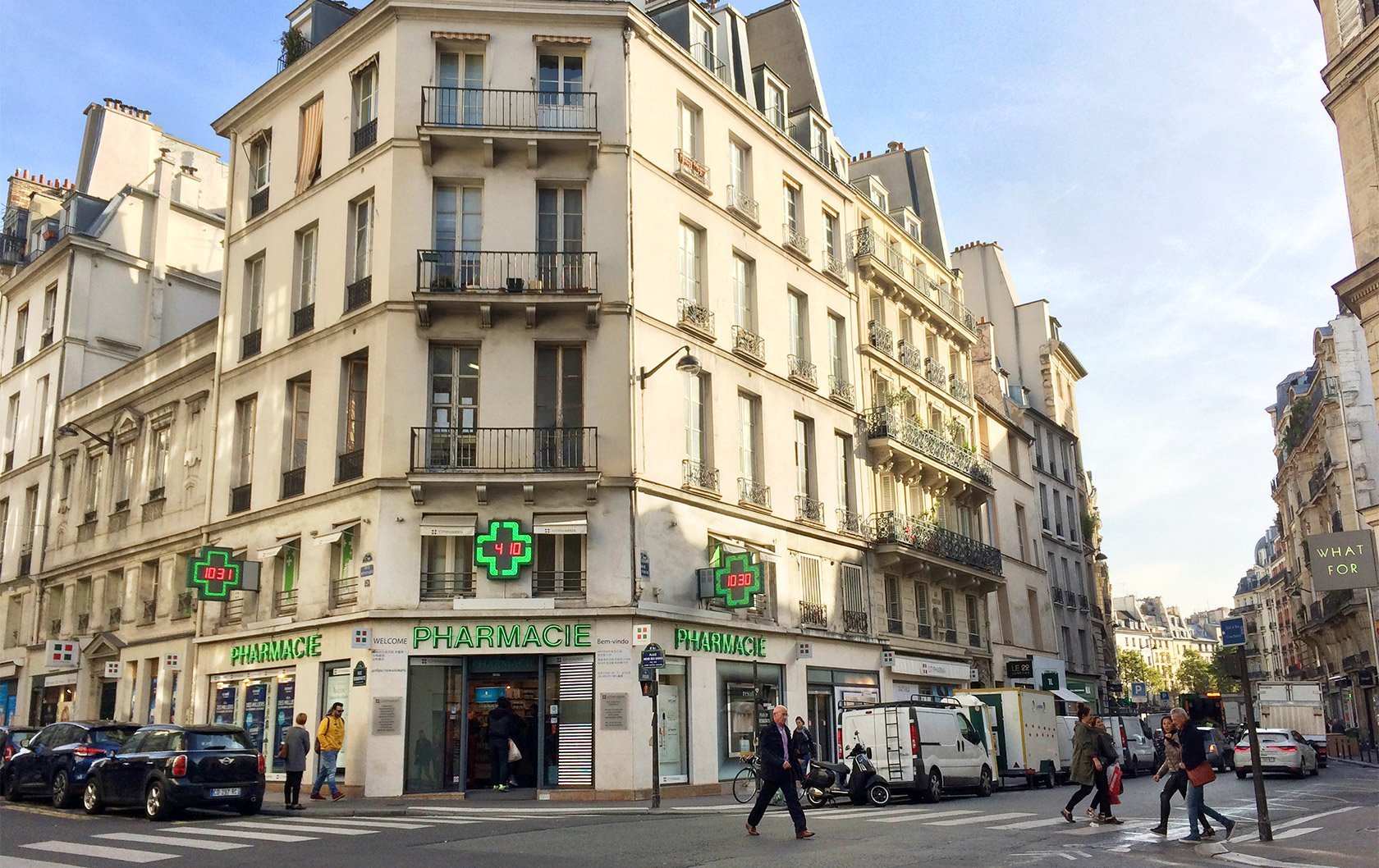 Looking to bring home some of the finest French beauty products but don't want to break the bank? Then you have to visit City Pharma, the only discount parapharmacy in Paris. A parapharmacy is a wonderful hybrid: a regular pharmacy, beauty and homeopathy store – all rolled into one. It's where French women buy the bulk of their fabulous hair and skin care products, alongside regular painkillers and prescriptions.
Unlike a regular parapharmacy, City Pharma offers beauty products at fantastic discounts and boasts the largest selection in all of Paris.
When to go?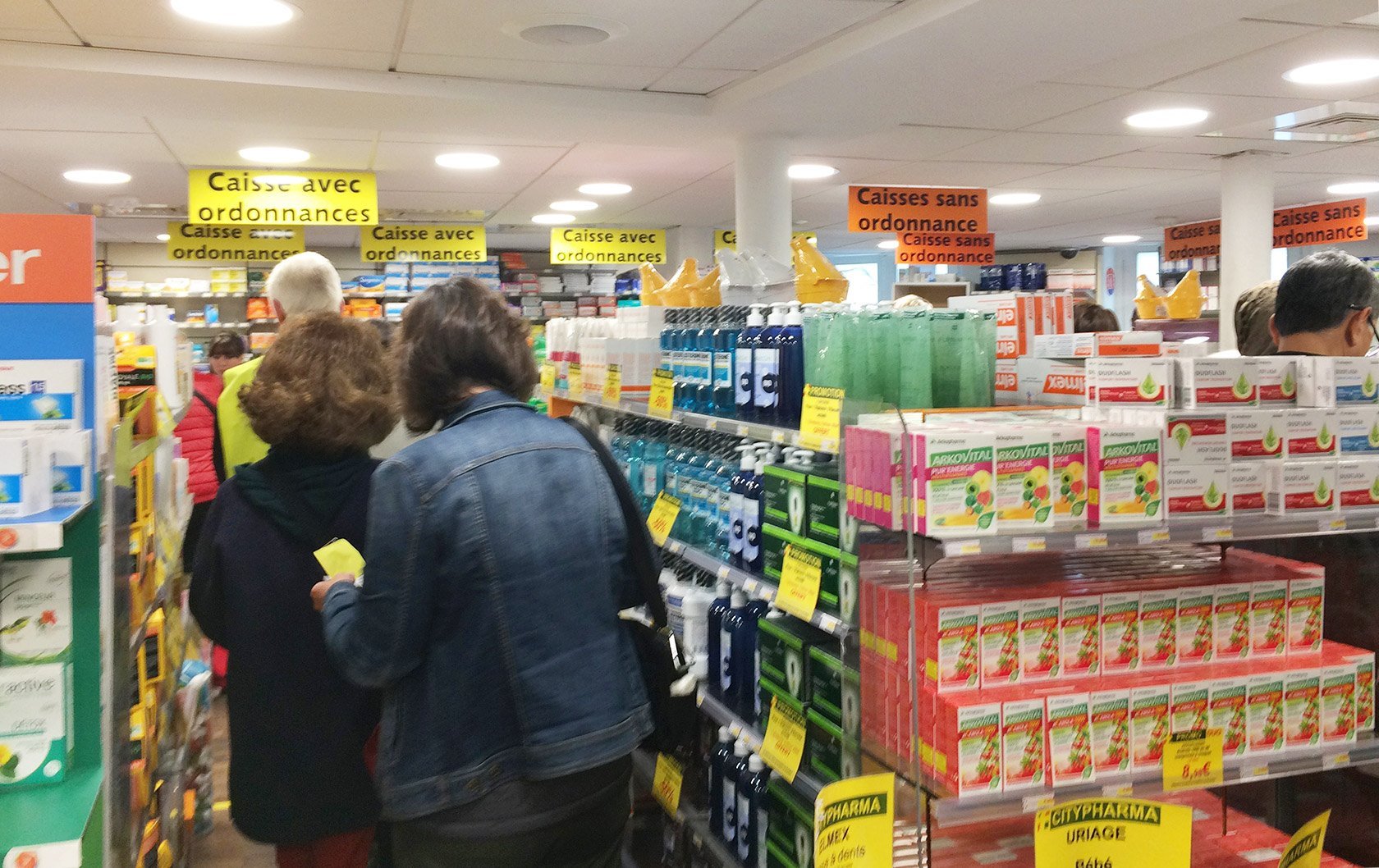 It's a favorite spot for locals and visitors alike: the huge crowds are testament to this. The perfect time to shop is early in the morning on weekdays, when the crowds are smaller and the shelves are full. The store opens at 8:30am on weekdays (9am on Saturdays) and arriving early is essential.
If you don't mind queuing, the store is open until 8pm, but there are usually hordes of people later and the shelves have been picked over. Staff restock the shelves throughout the day though, so if you can't find what you want, it's worth returning to see if it has been replenished.
What to buy?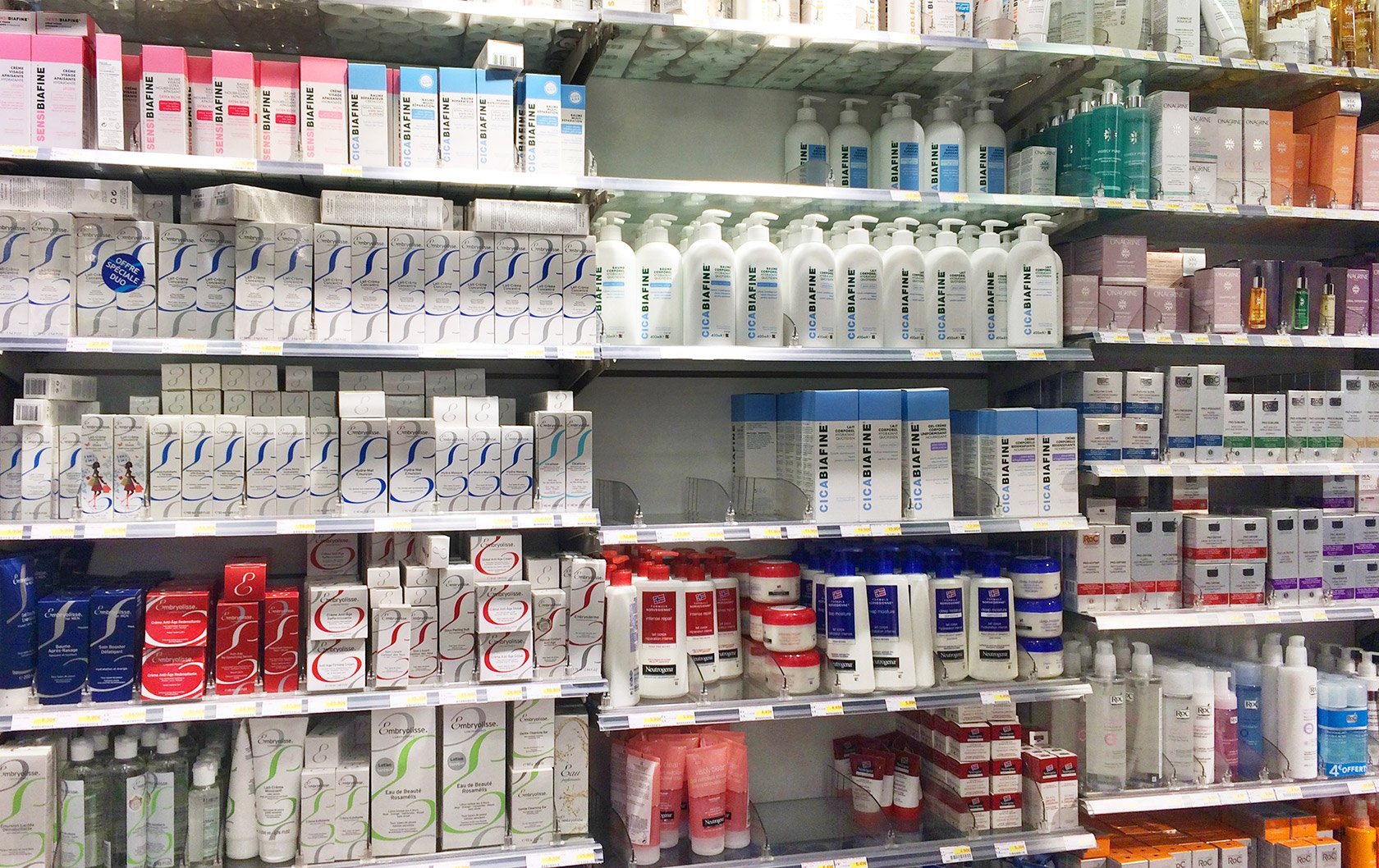 The French make some of the world's finest, coveted beauty products and there is no shortage of supply here – just search for your favored lotions and potions. You have to do your homework before visiting, so come armed with an extensive list.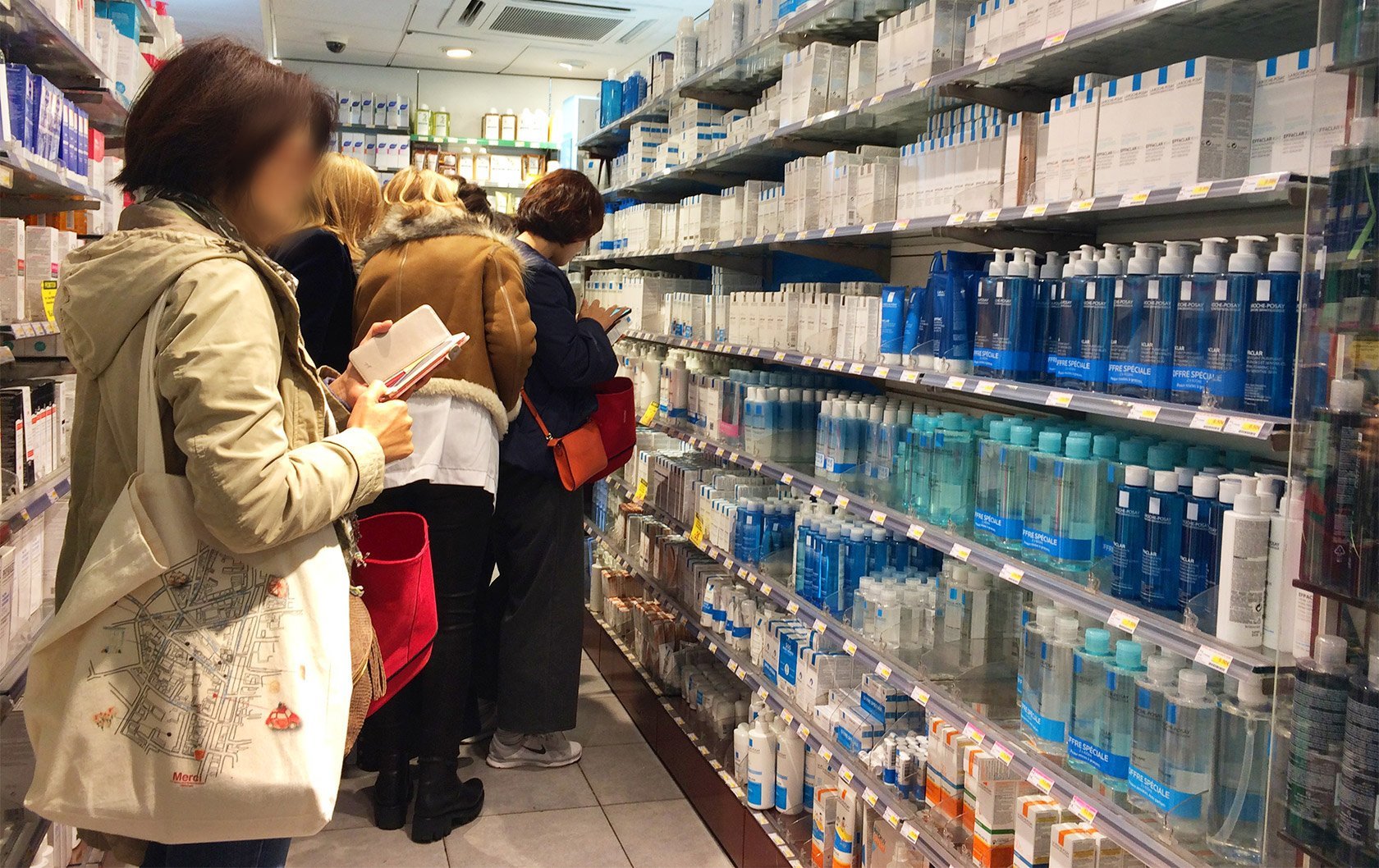 You'll find dozens of people bagging their much-loved beauty brands in their reusable folding shopping bags. Be sure to always have one stashed away in your purse, which comes in handy for purchases no matter if it's at City Pharma or the boulangerie! It can feel a little overwhelming, but with the product name (and an image of the French packaging) you can snag some bargains. Shop assistants can be a little sparse but if you need help finding a brand they can help.
Don't forget to not only be prepared with your must-buy list, but also with at least a few basic French phrases. A travel French phrase book can definitely come in handy for both asking for assistance and checking out.
Our favorite products
If you need a few recommendations for what beauty products to buy at City Pharma, we've rounded up some of our favorites. And if you just can't make it to Paris to buy them at City Pharma, we've linked to the products you can get online so you can have a little French beauty pampering anytime.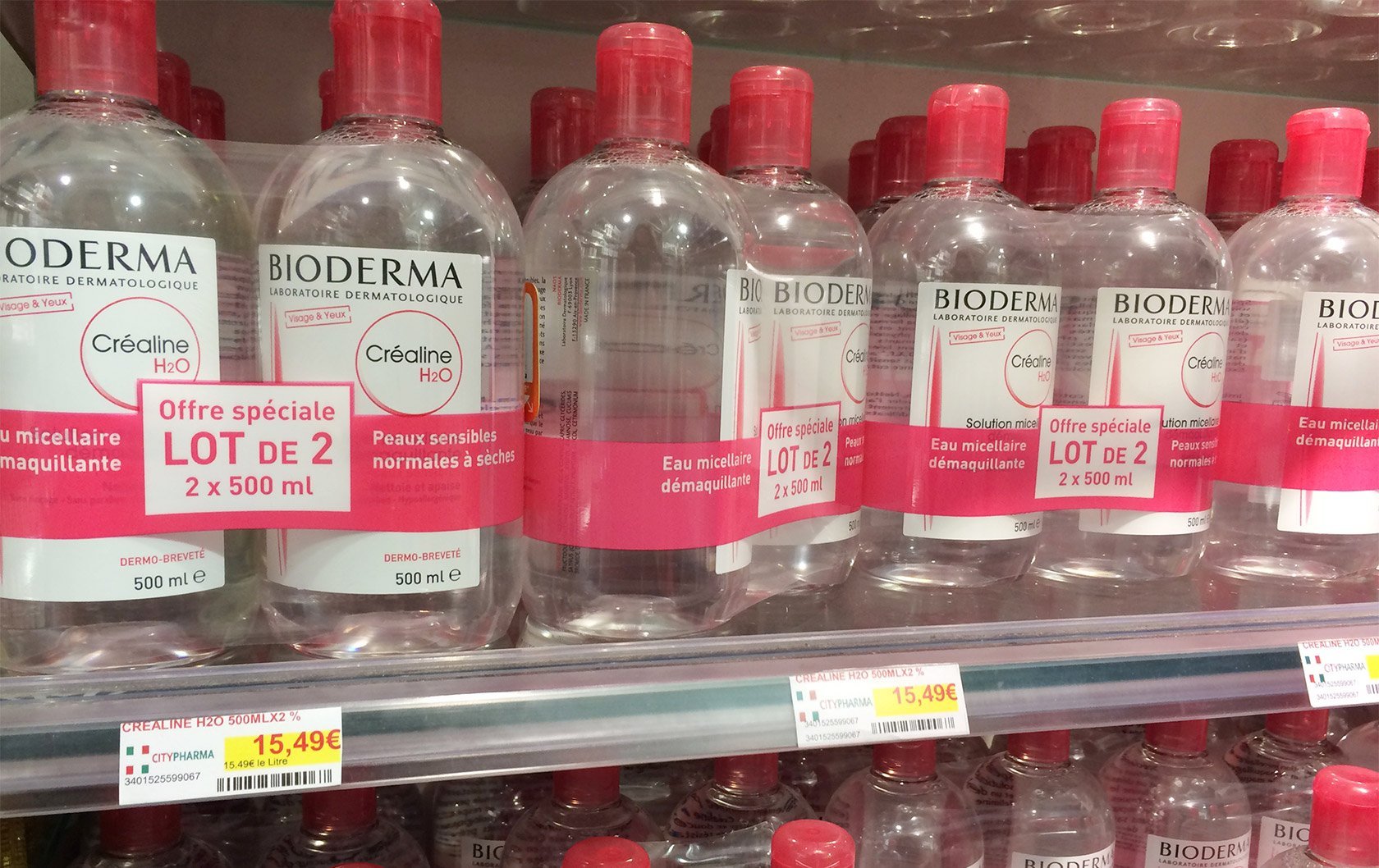 A beauty industry favorite – Bioderma Créaline H2O – is a multi-use cleanser and make up remover that is alcohol and paraben-free. Pick up a pack of two 500ml bottles for €15.49: you pretty much get the second bottle for free, compared with US prices. It's such a bargain!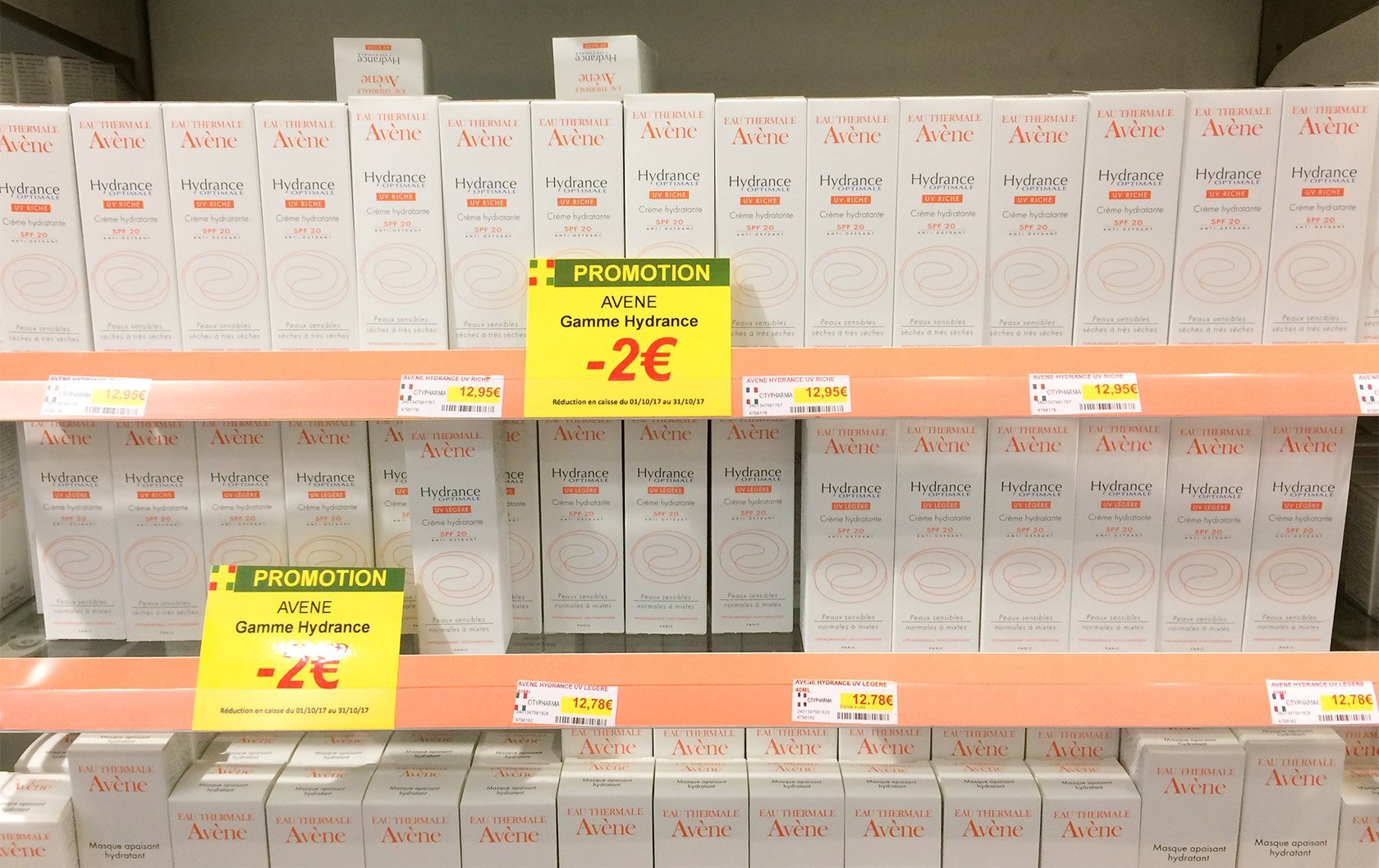 Avène is a French brand specializing in gentle, skin-friendly cleansing and hydrating products. The signature light lotions with SPF 20, perfume-free cleansers and thermal sprays are best sellers. I have yet to find one of their products I didn't instantly love. Keep an eye out for the yellow promotion signs as they indicate more savings for specific items like the Avène Gamme Hydrance Lotion.
La Roche-Posay is another staple French brand for skincare and beauty products. Grab a special two-pack of their popular Toleriane Face Wash for less than the price of one bottle back in the US. Make sure to have a look at the make up line, which features a tinted mousse and lightweight compact powders.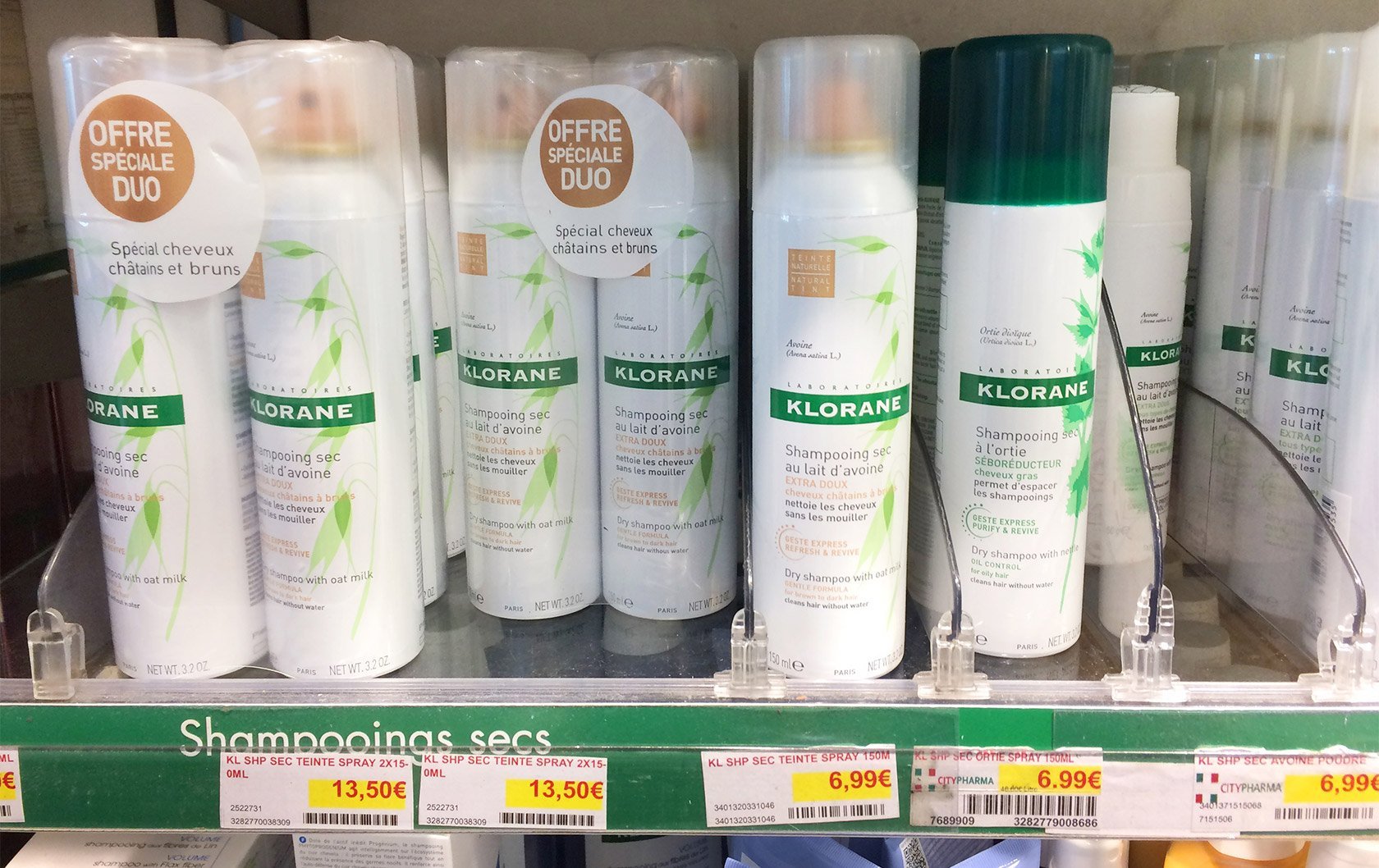 To extend your hairstyle or capture the Parisian casually 'undone' look, make sure to buy some Klorane Dry Shampoo. It doesn't stick to your hair like a powdered dry shampoo and there is a color range, for those of us with darker hair.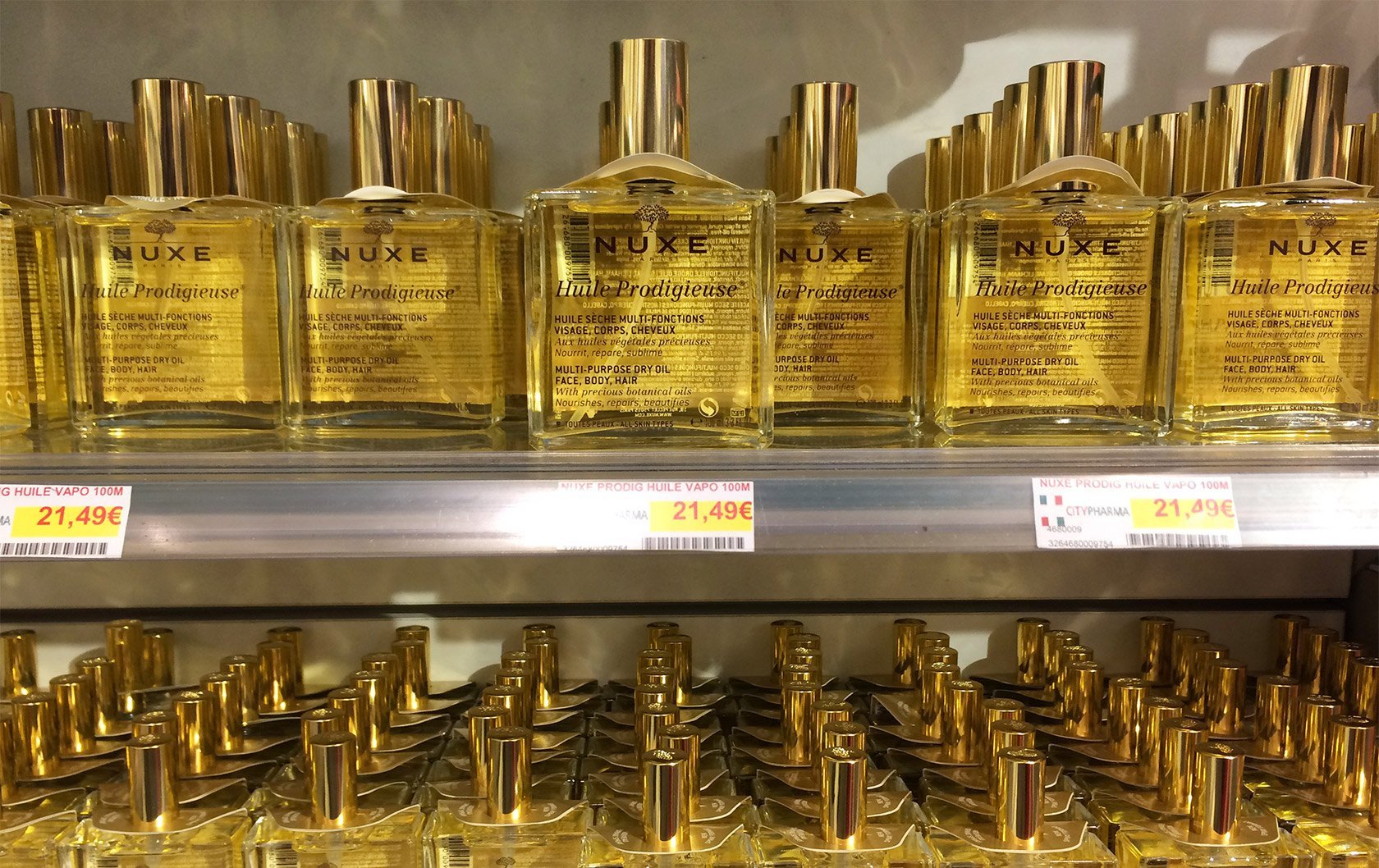 Last but not least, is the famous Nuxe Huile Prodigieuse which is a fantastic multi-purpose, dry oil for your face, body and hair. It's a lovely alternative to serums and if you want to add a little bling to your tan, then don't miss the shimmery version.
The checkout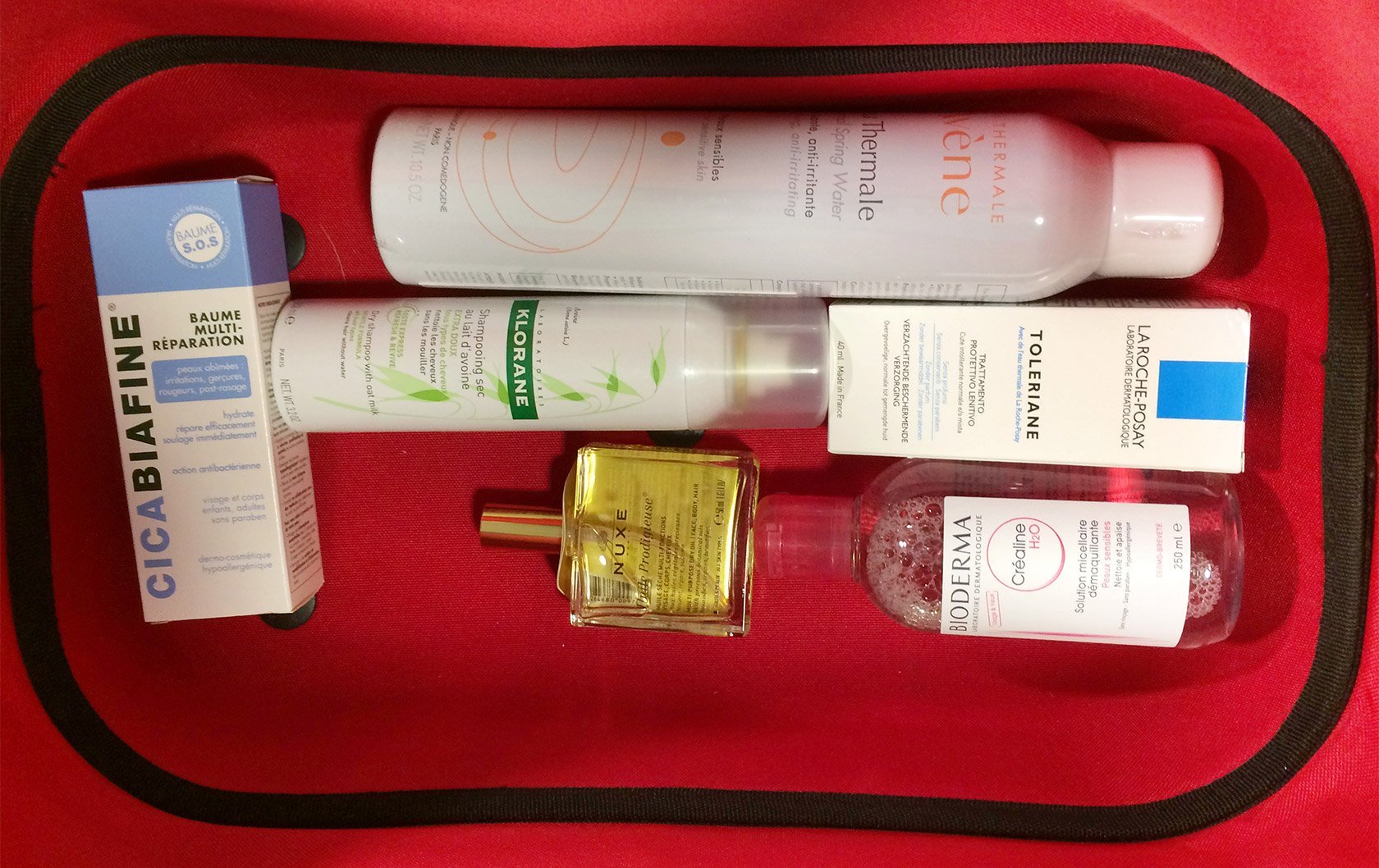 Once you have all of your beauty purchases, then head upstairs to the checkout area.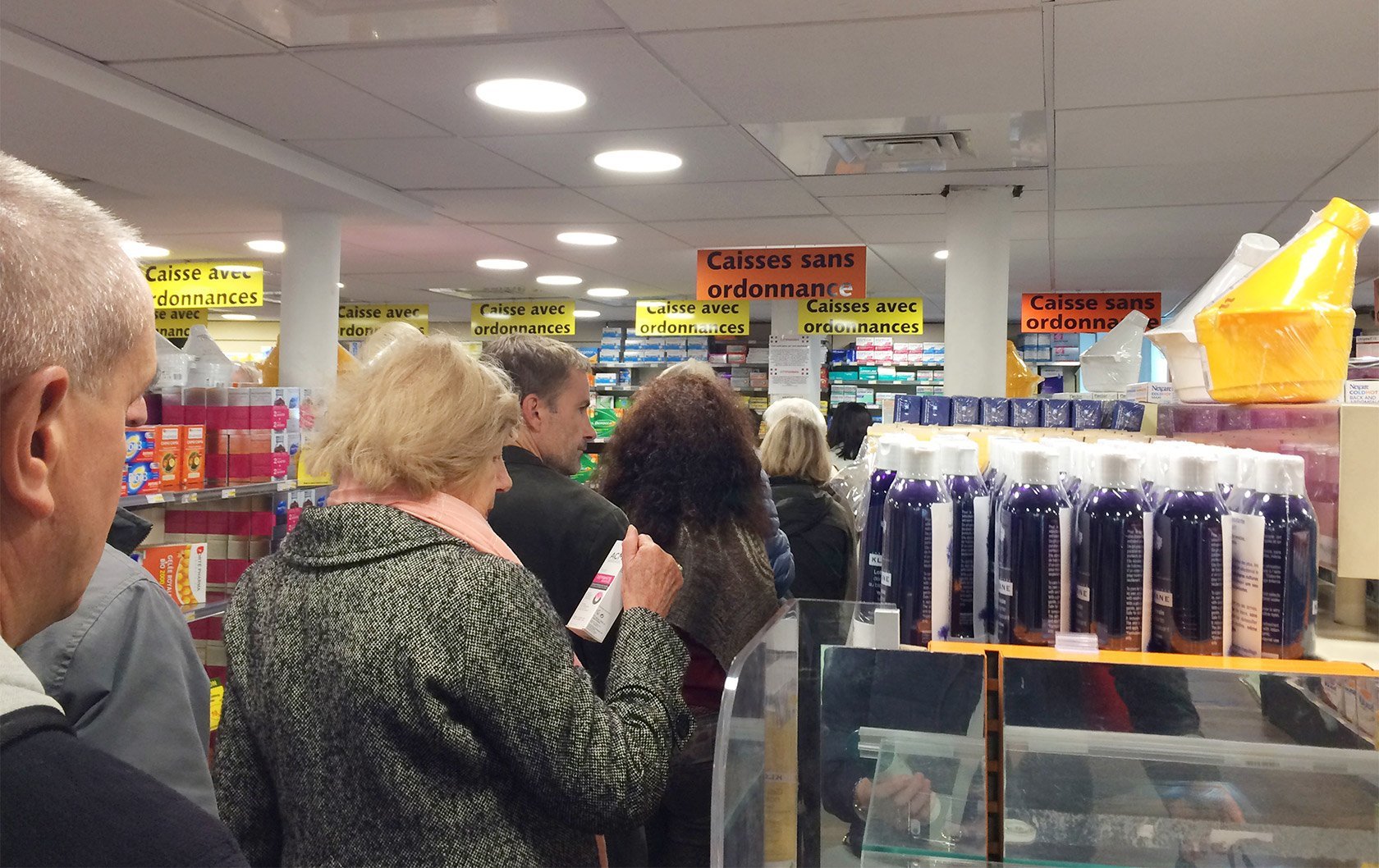 While you are upstairs, you will also find painkillers, allergy medications, vitamins, and the healing and protecting product, Homeoplasmine.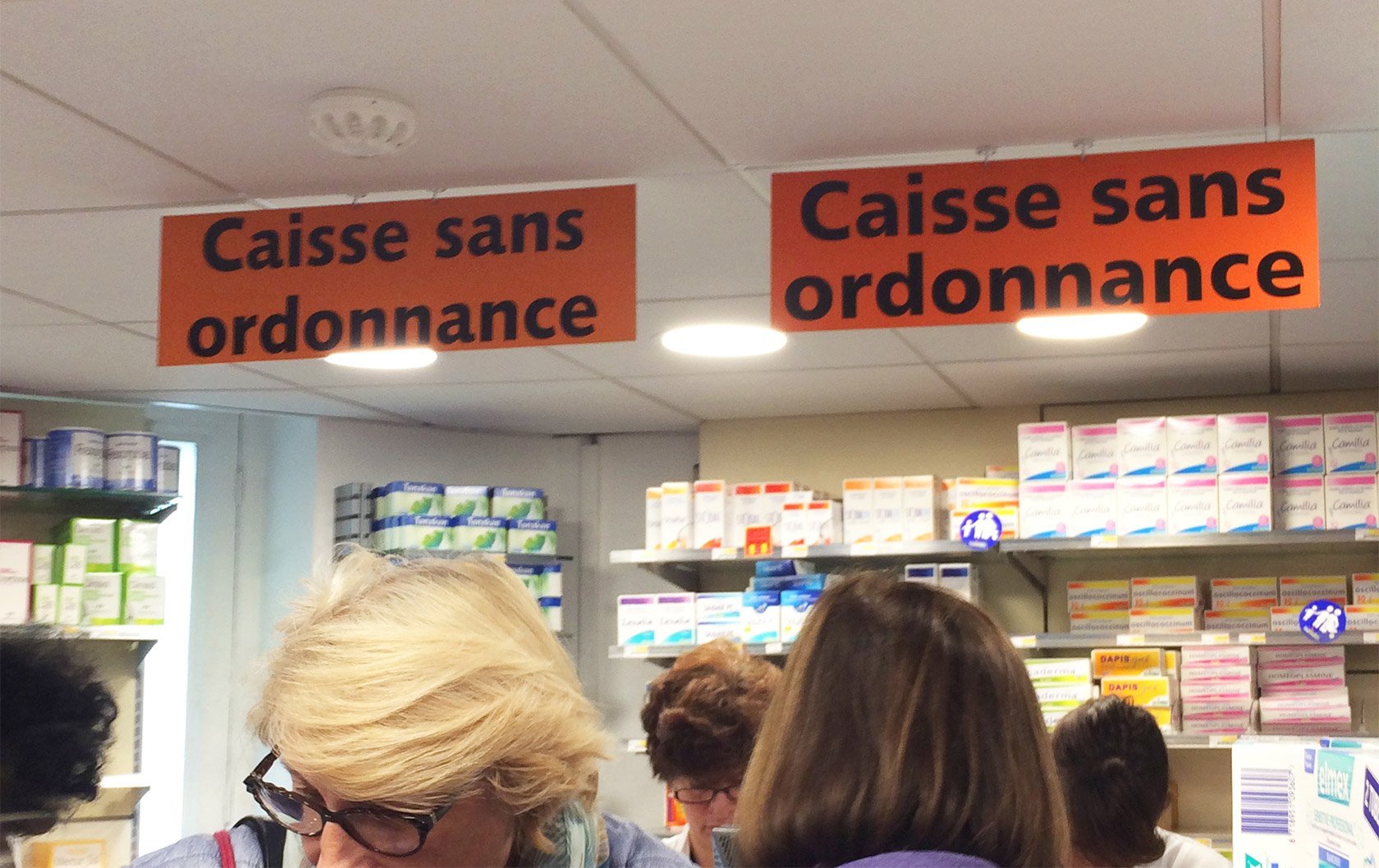 Make sure you pick a queue with the orange Caisse sans Ordonnance signs. This is a faster queue, if you don't have a prescription. If you are planning on spending €175 or more – either at the store or elsewhere – then don't forget to bring your passport. You can get a VAT refund.
Ask your salesperson for the duty-free (detax, in French) paperwork and show them your passport. They will give you two options for your refund, either a refund to your credit card or do a cash refund – for a small fee. Opt for the cash refund, as it can sometimes take several weeks for the credit card refund to clear. Just don't forget to handover your duty-free paperwork at the airport.
Where is it?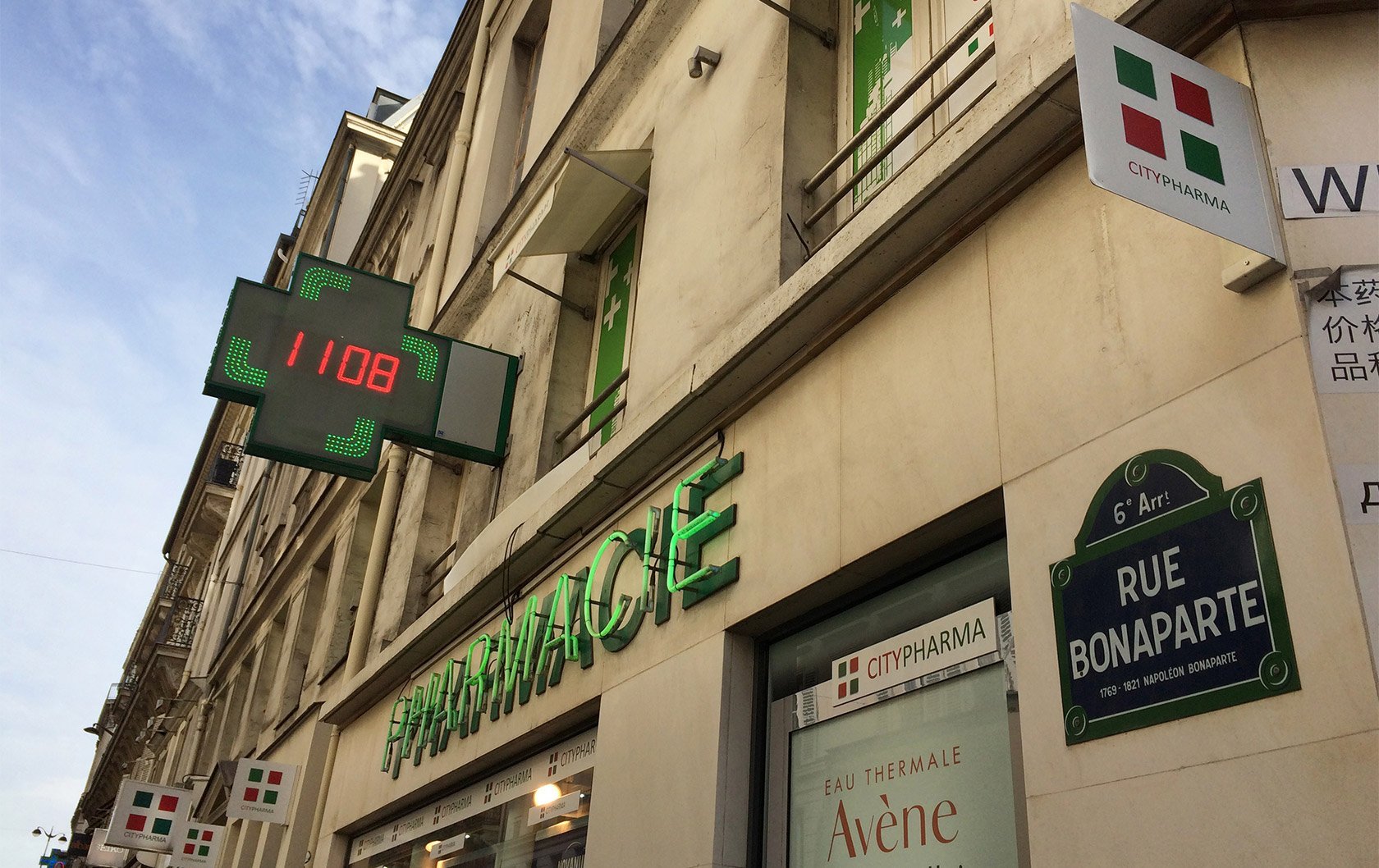 It's right on the corner of Rue Bonaparte and Rue du Four. City Pharma is easy to spot with its neon signs and throngs of people.
How do I get there?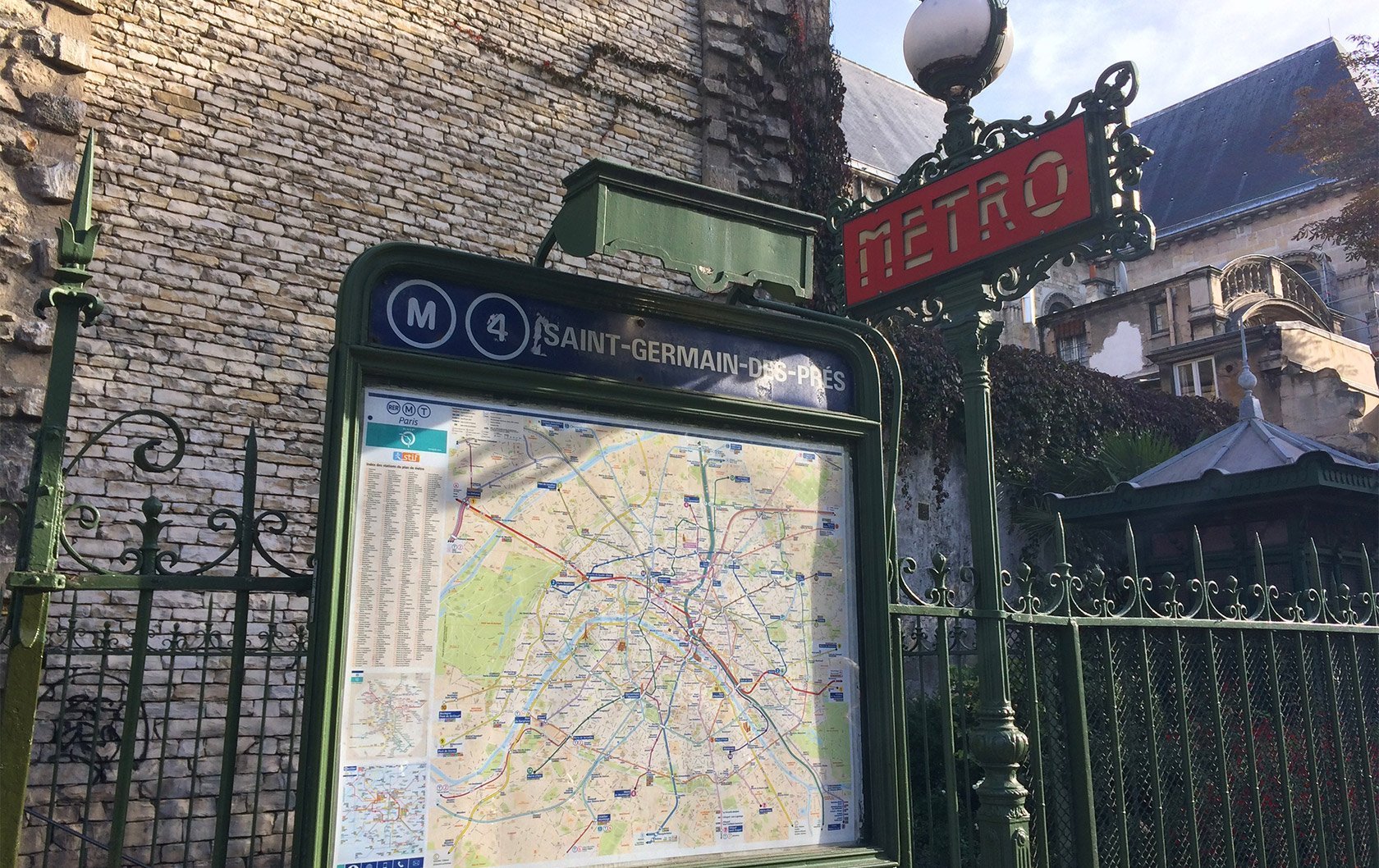 The Saint-Germain is easily accessible via the Metro or local buses. The closest Metro stations are Saint-Germain-des-Prés on Line 4 and Mabillon on Line 10.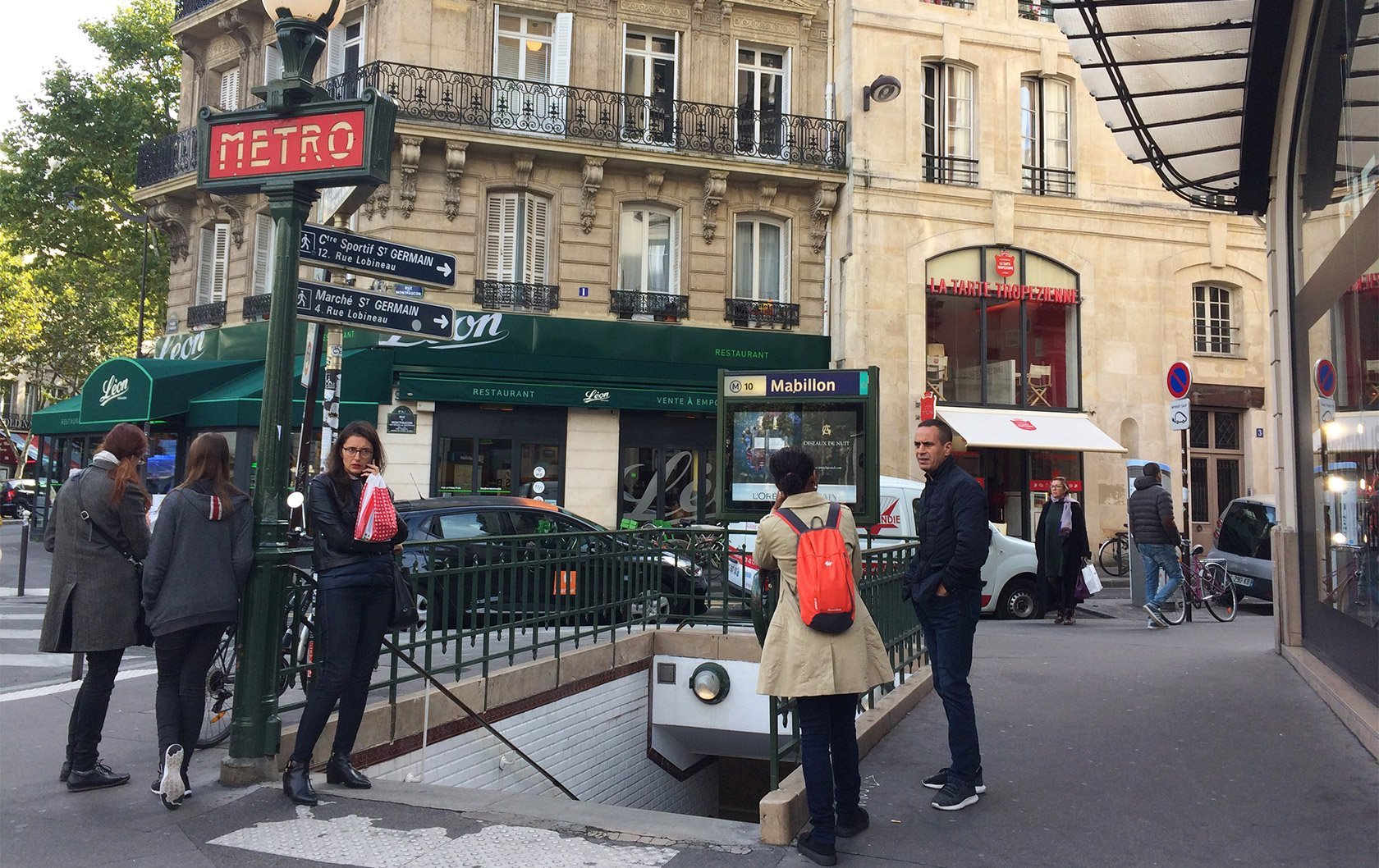 As you exit either Metro station, head for the Boulevard Saint-Germain exit or sortie. You will ascend onto the main boulevard near the Saint-Germain church and the iconic Les Deux Magots cafe. Afterwards, head towards Les Deux Magots and turn right at the BNP bank on the corner, to walk down Rue Bonaparte. City Pharma is on your left at the next intersection.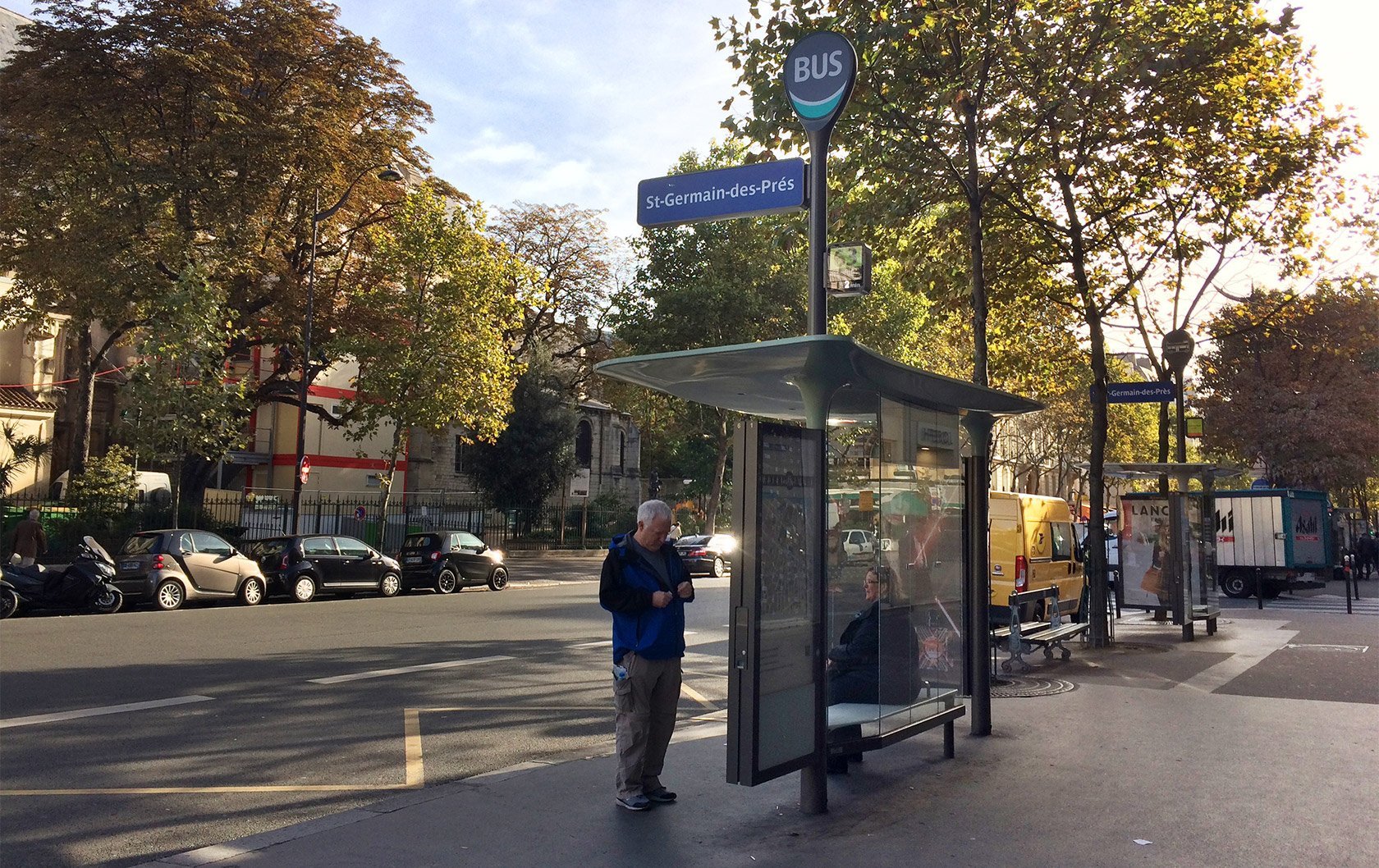 If taking the bus is more your style, there are several routes that will drop you off in the area. If you are staying in one of our vacation rentals in the 7th arrondissement, the 87 bus is very useful. It stops right opposite the pharmacy on Rue du Four.
Happy shopping!
For your next stay in Paris, our friendly reservations team are on hand to help you select one of our central family vacation rentals. We can also help with shopping, itineraries, tours, dining reservations, and customized private experiences. Contact us for assistance with your travel plans.
(All images ©Michelle Waring)
This article contains affiliate links. When you make a purchase through our affiliate partner sites, we earn a small commission at no additional cost to you.