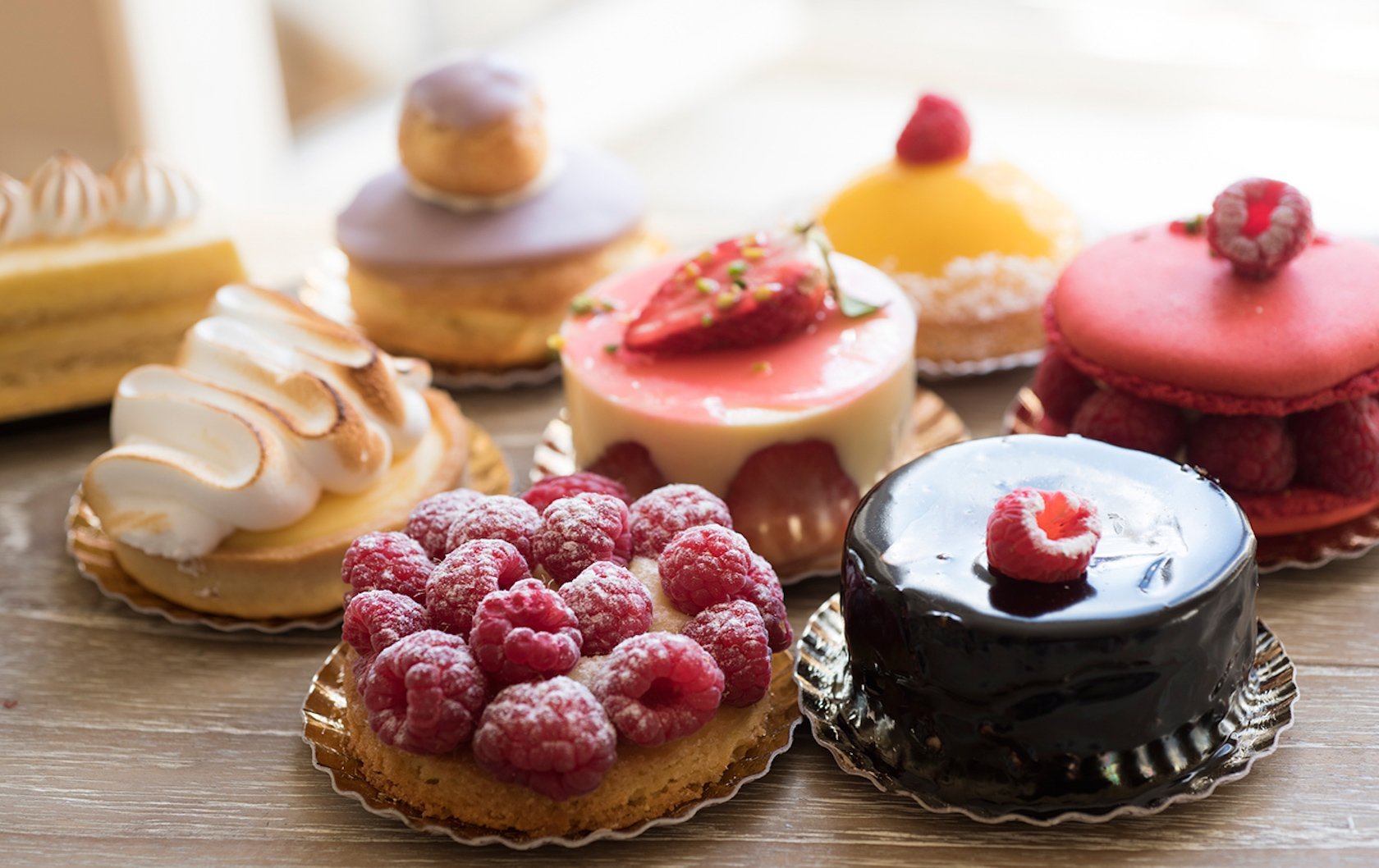 In search of the perfect pastries in Paris? As the latest Netflix series of "Chef's Table" enticingly fills our screens with more mouth-watering glimpses into the lives of modern culinary visionaries around the globe, this time featuring four of the world's most acclaimed pastry chefs and tantalizingly sub-titled "Dessert is Served", we thought we'd share four of our favorite perennial and slightly off-the-beaten track addresses in Paris to taste a decadent slice of heaven.
Pastries in Paris
Steeped in both history and flavor, the Latin Quarter and the Saint-Germain-des-Prés areas have been associated with food and baking since time immemorial, from hosting the early marketplace fairs back in the Middle Ages to housing the first ever café in 1672, with restaurants such as Le Procope serving up the first drinking chocolate and ice-creams in the capital.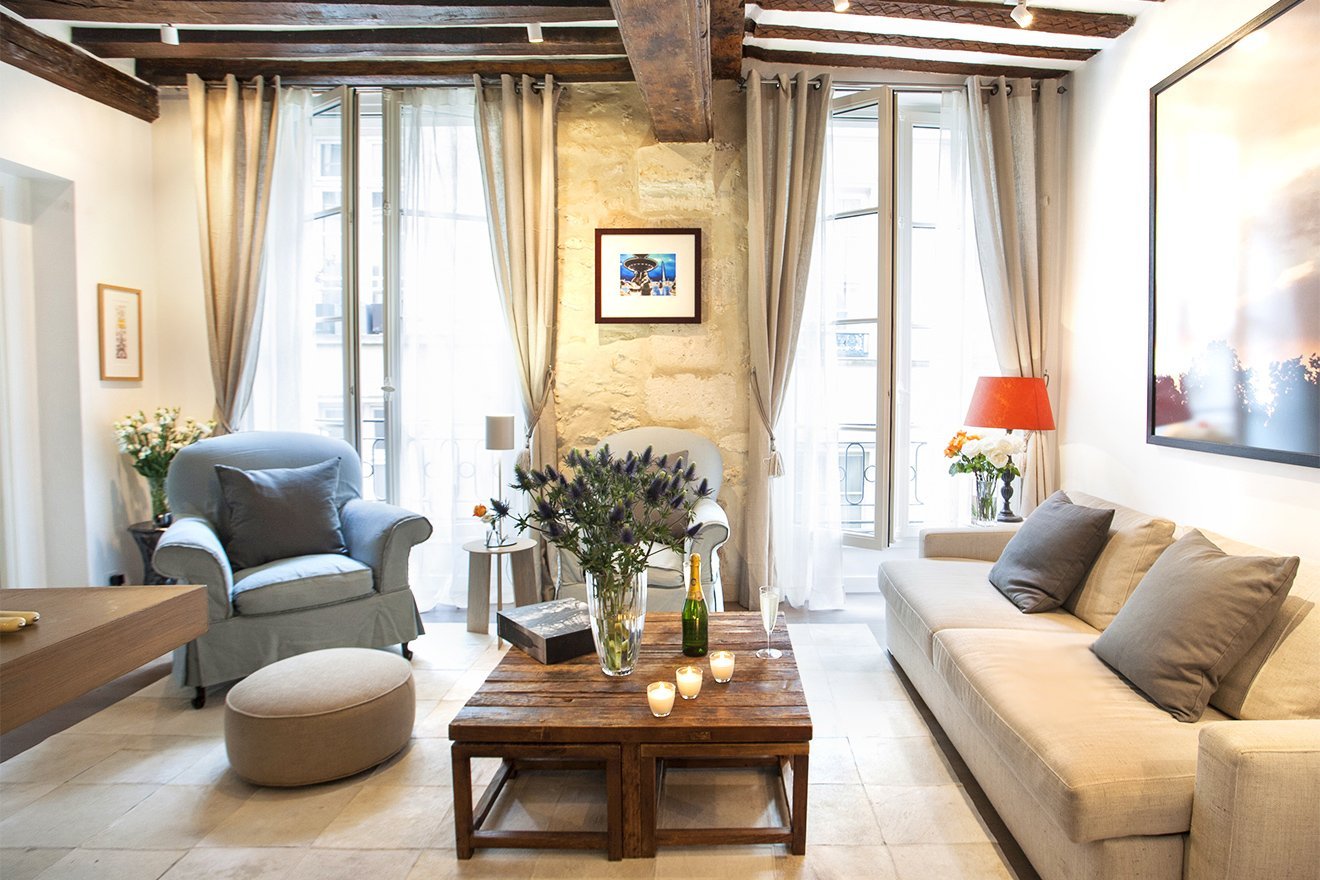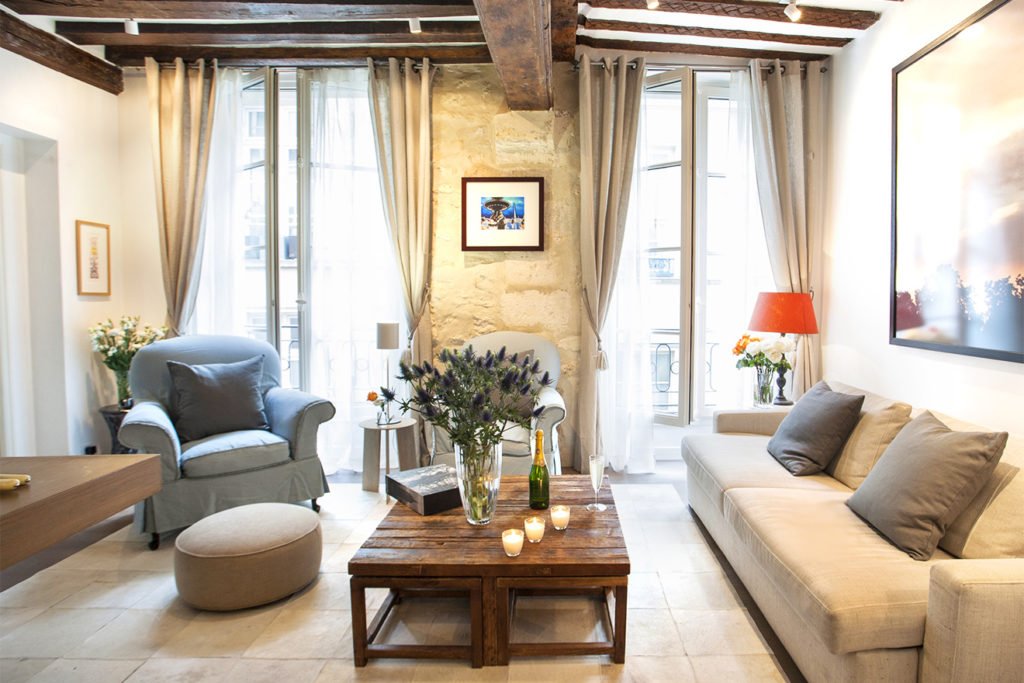 Famed for attracting all those literary buffs to the Café de Flore and Les Deux Magots in the 1940s, today there is still a lot to write home about, such as the fact that there are more chocolate and pastry shops within a three-kilometer radius than anywhere else in Paris. Indeed, Saint-Germain-des-Prés is a sweet side of the city. And by staying in our exquisite properties in the 6th arrondissement, you'll have all of these shops on your doorstep.
Meert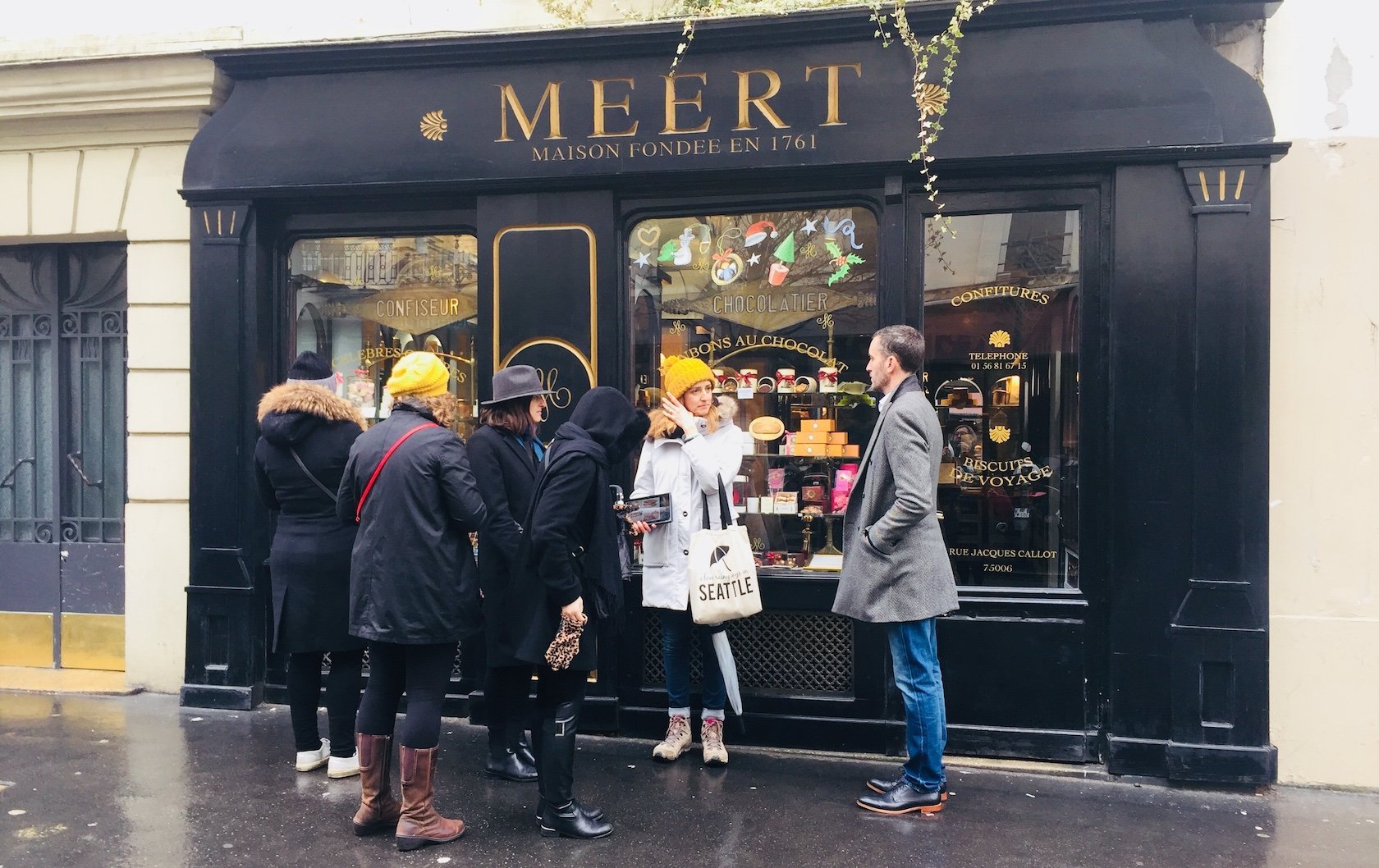 For starters, if you'll excuse the pun, one of the oldest makers of pastries in Paris, as well as France, is in fact something of an imposter on the streets of Paris! Tucked away on the tranquil rue Jacques Callot is a beautifully quaint old-world boutique which is a faithful reproduction of the original shop founded in Lille and dating back to 1761.
Meert's main claim to fame for generations has been its unusual Madagascar vanilla-infused waffle, fittingly known as la fabuleuse gaufre. Back in the 1850s, the waffle was a kind of 'fast food' quick fix meal using a cast iron griddle pan which took much less time to prepare than bread. Today, the surprisingly thin and delicate waffles are still handmade in a hinged iron press, and are baked using the same secret recipe. Try the hallmark vanilla version, or tempt your taste buds with the spéculoos variation if you have a particularly sweet tooth…
Un Dimanche à Paris
There's nothing too cloak-and-dagger about the cobblestone Cours du Commerce Saint-André passageway in the heart of the Odéon area these days, but it is quite easy to miss it if you don't know it's there. This is the place where passionate activists Marat and Danton used to meet to wax lyrical during the French Revolution and for marking the spot where Monsieur Guillotin experimented with his invention before heads began to roll. Nowadays it is a bustling alleyway, and the location of one very impressive pâtisserie.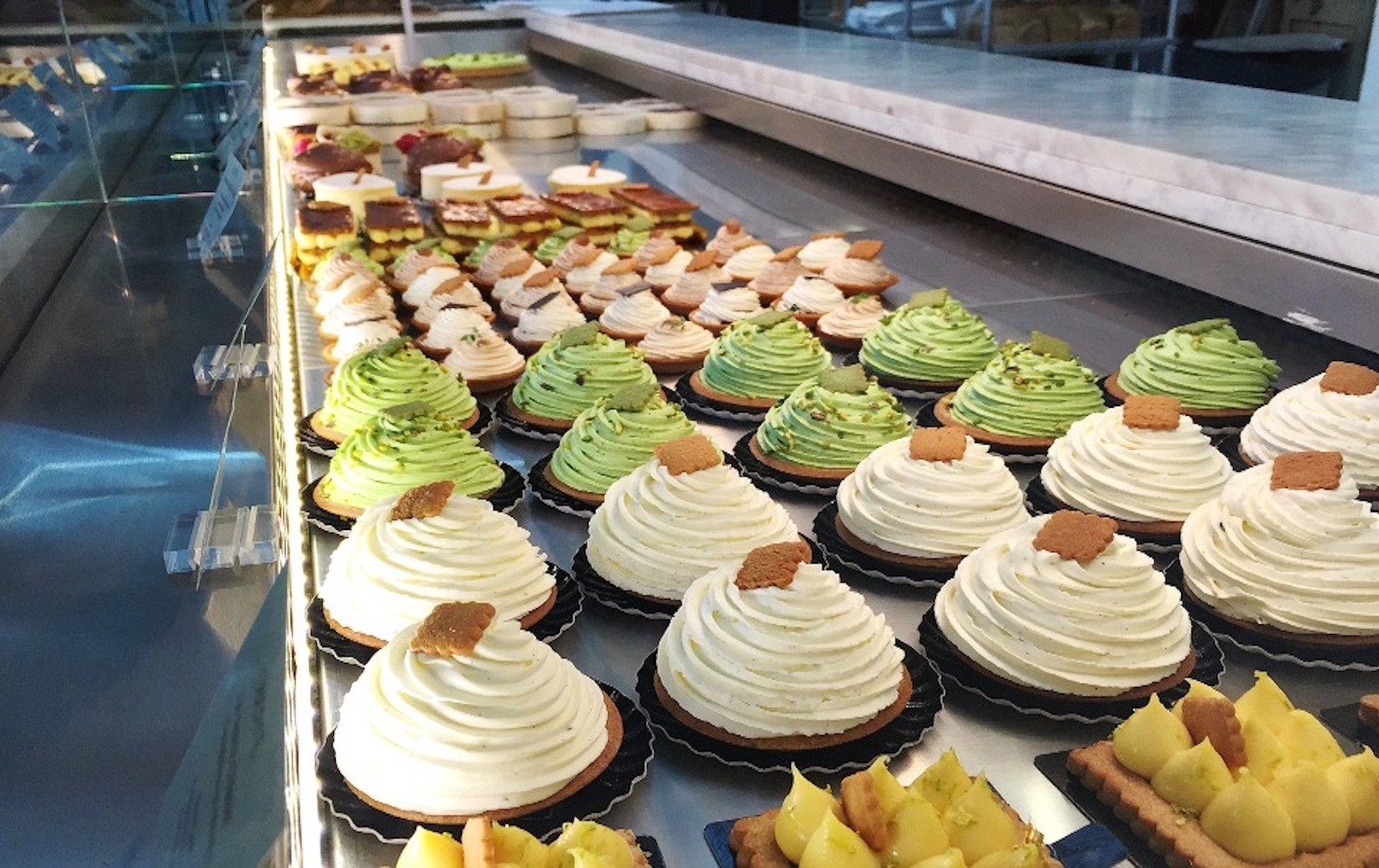 Displaying an entire section of a medieval tower within the restaurant itself, Un Dimanche à Paris should not, as its name suggests, only be reserved for fulfilling your cravings on a Sunday; this sweet haven and chocolate concept store is open every day of the week for breakfast, brunch, lunch, afternoon tea or dinner. Check out the chocolate bar and impressive pastries laid out on display; indulge in a seriously addictive morsel of Paris-Brest cake. Created in 1891 to celebrate the Paris to Brest bike ride and shaped to resemble the bicycle wheel, its dreamy swirl of praline-flavored cream atop the melt-in-the-mouth choux pastry ring is prize-worthy and one of the pastries in Paris that must be tasted.
Georges Larnicol
Speaking of awards, just around the corner on the busy Boulevard Saint Germain is the perfect place to find an even more calorific variation of your early morning croissant. Meilleur Ouvrier de France pastry chef Georges Larnicol's boutiques have become synonymous with his patented Kouignette ™, a rich Breton-inspired delight based on the "kouign amann" (roughly translated as 'butter cake') and laced with lashings of butter and sugar. We have baker Yves-René Scordia from Douarnenez in Brittany to thank for the first creation back in 1860, when he invented this butter-heavy cake quite by accident during a period when flour for baking was scarce.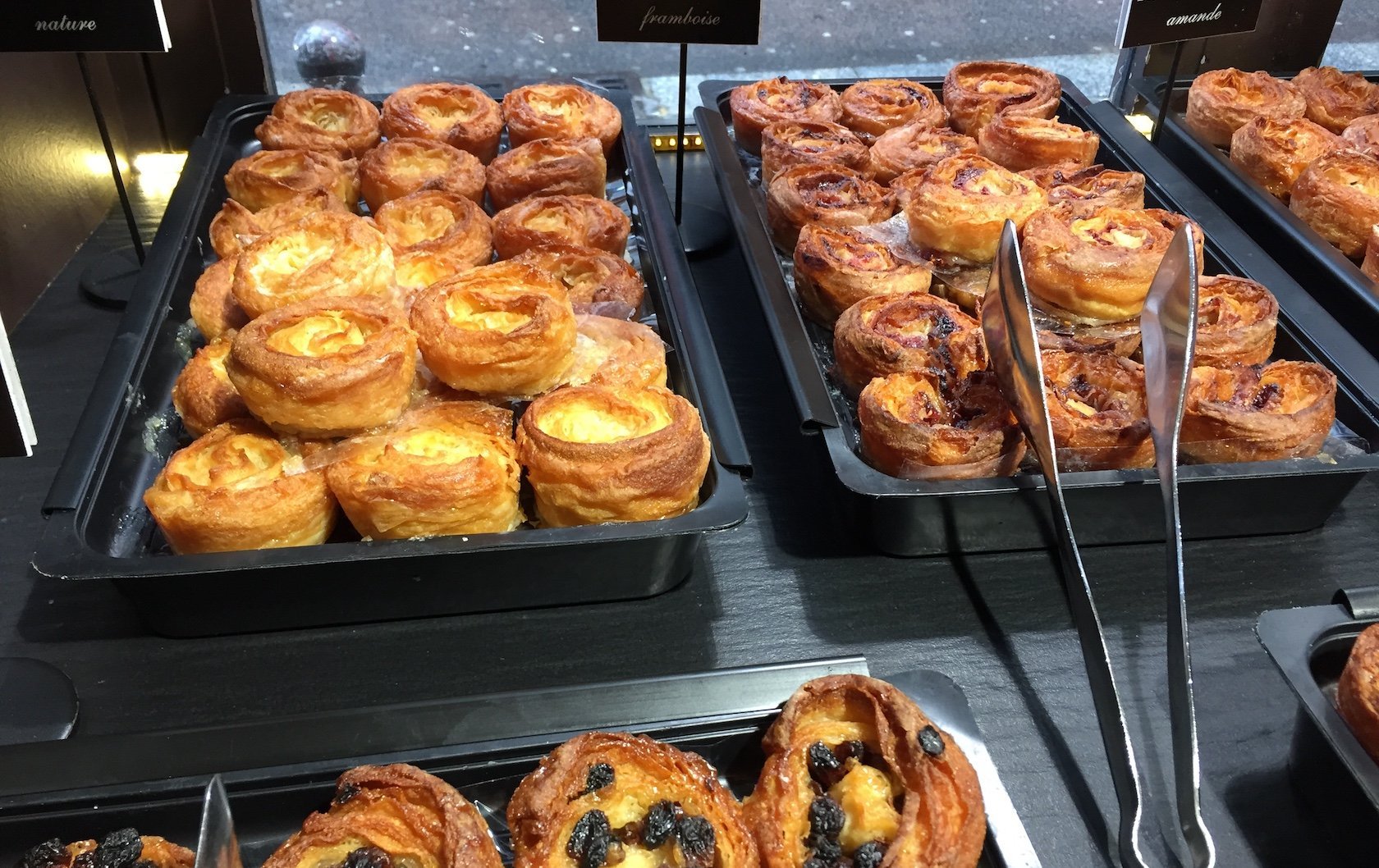 Today, when you bite into one of these mini cupcake-sized pastries,  the outside is satisfyingly crunchy, while the inside is deliciously flaky and smooth as silk. Calorie count duly dismissed, the only real dilemma is deciding whether to choose the original 'nature' version, or to try one of the 18 variations on a theme containing chocolate, pistachio, caramel butter, the list goes on …
La Tarte Tropézienne
The final bite on this whistle-stop tour of pastries in Paris is located on the tiny Rue de Montfaucon, just seconds away from what used to be the ancient covered market of Saint-Germain. Here you will find the Parisian home of a sweet brioche cake that was first introduced back in 1952 in the south of France, although the recipe was initially created by pastry chef Alexandre Micka's grandmother in Poland.
The story goes that this light as a feather cream-filled dessert was served up to Brigitte Bardot a few years later while she was filming "And God Created Woman" in Saint Tropez, and she was so enamored with it that she asked for it to be given the name of 'La Tarte Tropézienne'. Tart it is not really, in any sense of the word, but the name has stuck, and today this specialty cake is a highly successful mono-product sold in over 20 cities throughout France. The delicate combination of two different types of cream, using a unique and closely guarded technique, takes place every morning on the Côte d'Azur. The secret recipe is apparently known to only three people and is kept under lock and key.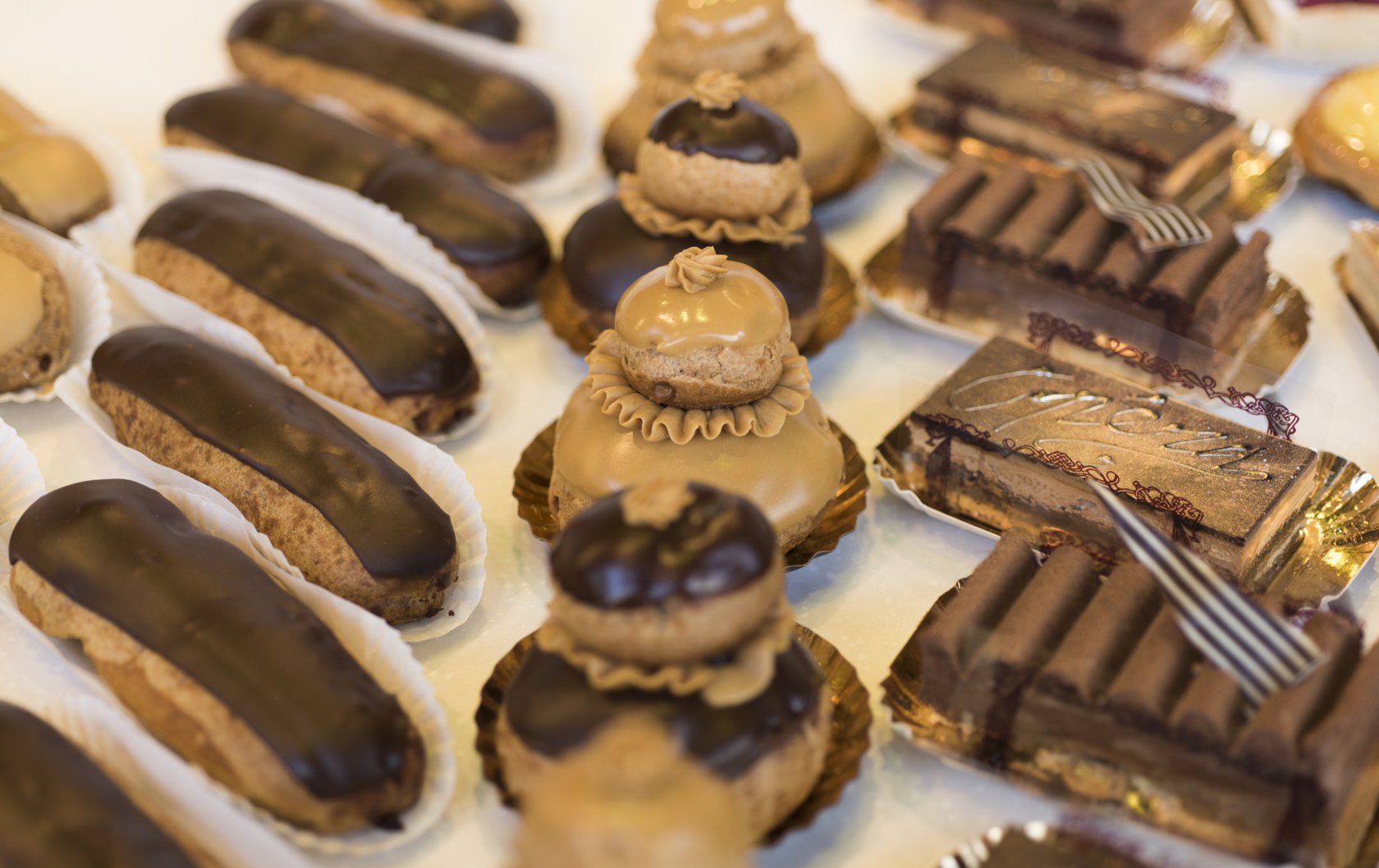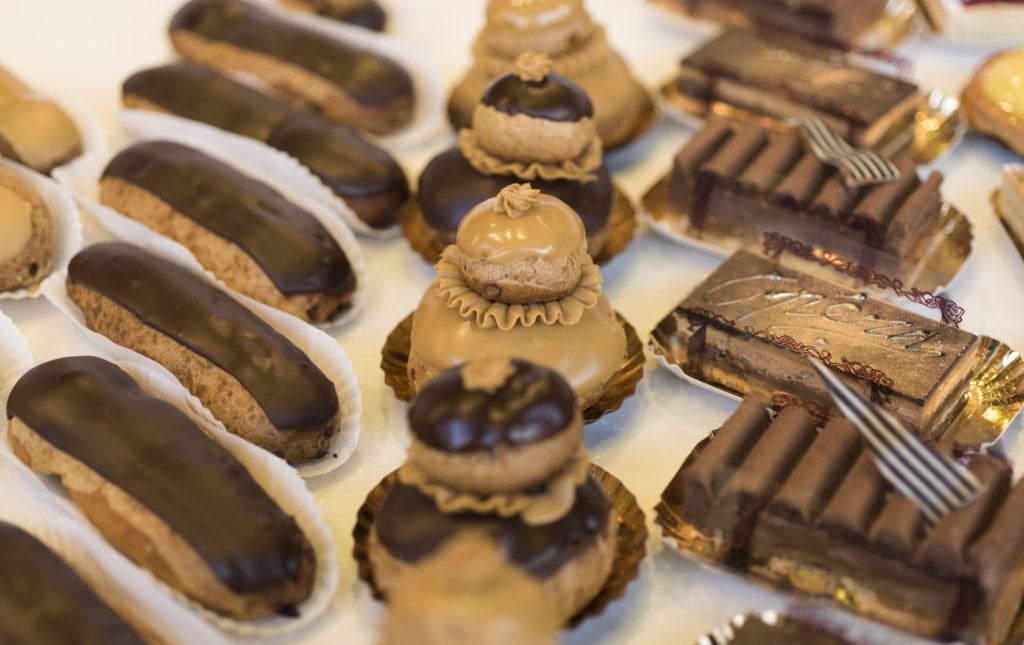 As pastry chef Christina Tosi says about enjoying the indulgence of a sweet treat, 'I know it's going to bring me joy.' So, add a little joie de vivre to your next visit to Paris, join us on a whirlwind tour of some of the most succulent pastries on show.
Reserve your spot on one of our highly recommended walking guided visits of the Sweet Side of Paris. Your experienced guide and food historian will accompany you from door to door and explain the anecdotes and history behind each window, giving you the opportunity to sample the delectable signature pâtisseries at each of the shops. Pastry savoir faire guaranteed!