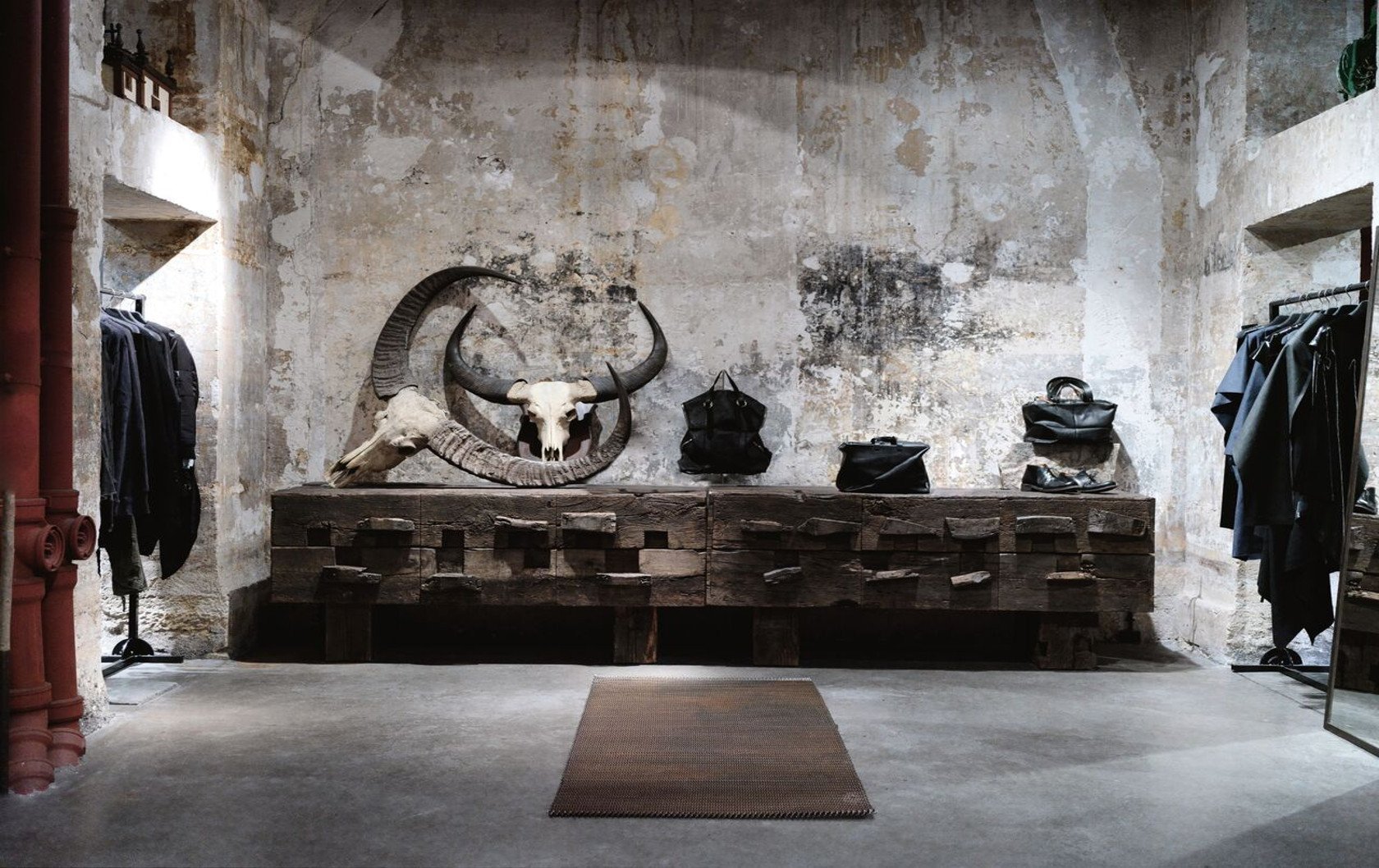 The best-kept secret in Paris. Photo: Leclaireur
As Maria Callas, the influential opera singer said: "Paris dictates fashion to the whole world." We know Paris is one of the best cities in the world for fashion, but where to begin? With so many incredible stores and areas to shop, how do you maximize your vacation time to find exactly what you are looking for? We approached some of Paris's top fashion experts to help create private shopping experiences for our guests – uncovering the best-kept Parisian shopping and style secrets.
Parisian Shopping and Style Secrets
I was lucky enough to join an expert stylists on a Classic Shopping Tour where participants are guided to some of the best shopping addresses in the city: revealing the true secret to Parisian style. Each shopping tour is customized and crafted to suit your style, budget, and aspirations.
After filling out an evaluation form, the experts select different stores varying from luxury boutiques, local Parisian designers, vintage shops, concept stores, men's wear, children's clothing and much more. If you want help with styling your own look, we can arrange that as well. Paris has always been synonymous with fashion, but the city is welcoming many new, up-and-coming designers as well as local artisans with their own boutiques. These stylists know the best stores to visit and their expansive 'black book' of hidden gems is constantly growing with exciting new stores and designers.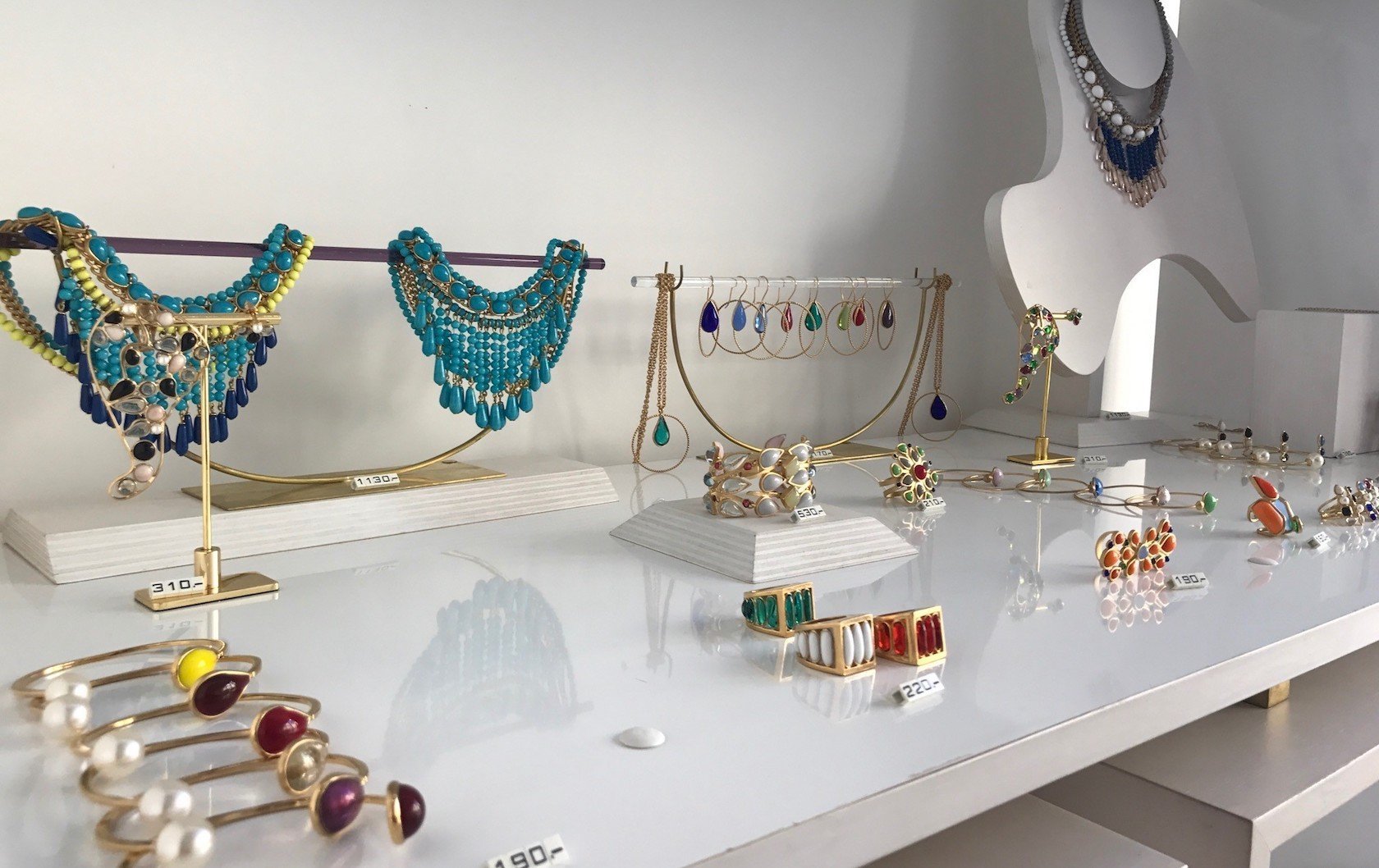 Exquisite costume jewelry. Photo: Maura Shuey
I spent an afternoon with Diane, who is the creative mind behind the team of incredible fashion experts. We started our exclusive personal shopping tour at Place des Victoires, one of the city's oldest royal squares lined with beautiful small boutiques. We arrived at a small jewelry store, which makes exquisite costume jewelry using the ancestral art of pâte de verre, which is a process that was invented in France in the 19th century that uses high heat to mold glass into handmade creations. This historic place has supplied costume jewelry to leading fashion houses including Chanel, Dior, Yves Saint Laurent, and Balmain.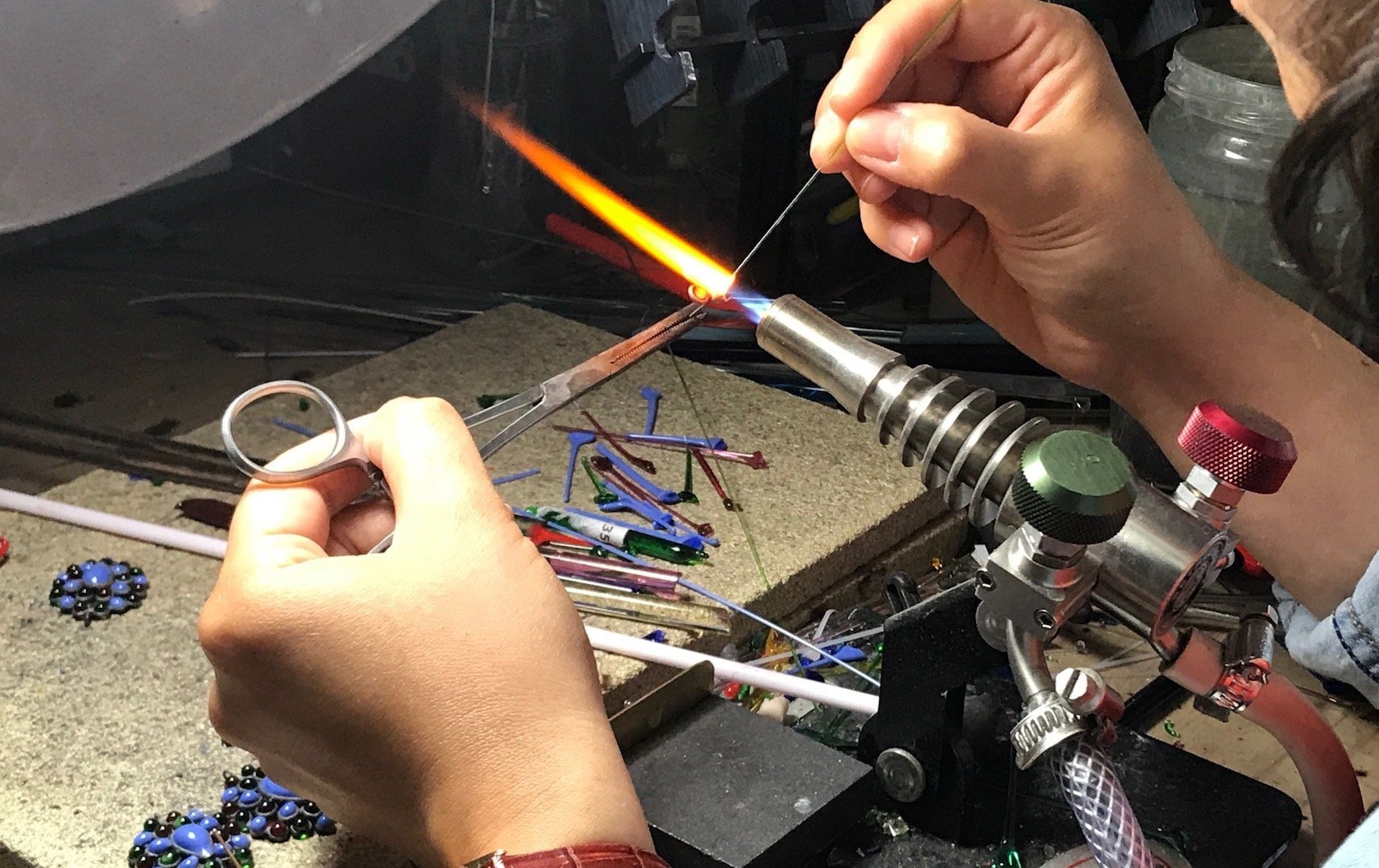 Artisans at work. Photo: Maura Shuey
We were invited upstairs to their workshop to see the techniques used. The artisans can sometimes take hundreds of hours to complete a single piece. It was fascinating watching them work with fire to create pieces that were timeless, elegant and truly unique.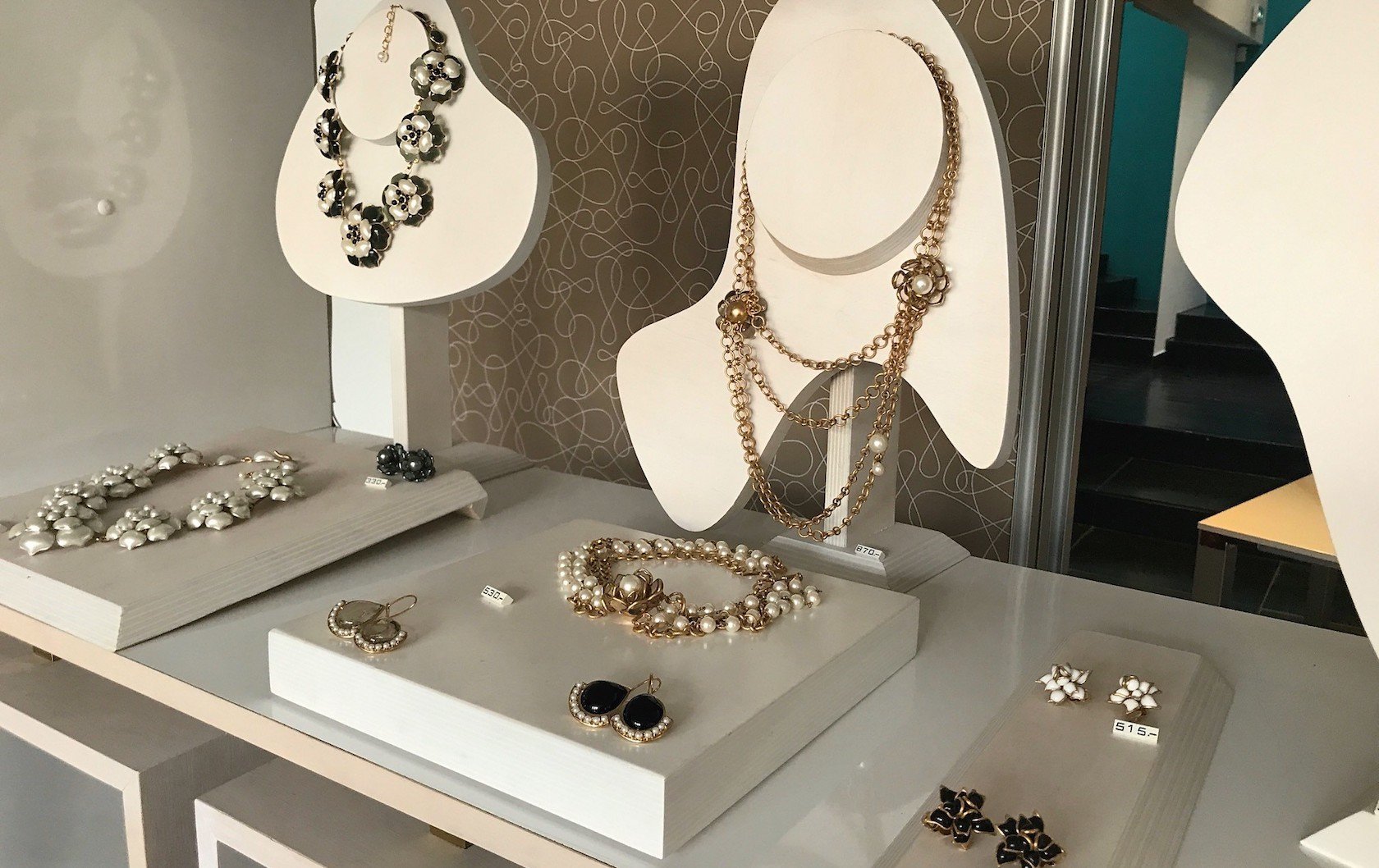 The stunning end result. Photo: Maura Shuey
We continued our afternoon by popping into a lovely bespoke store, located on Rue d'Argout. The store takes vintage pieces and adds their own inspiration to create rare and affordable vintage fashion. They also have ornate handmade jewelry displayed throughout the store, which is very wallet-friendly.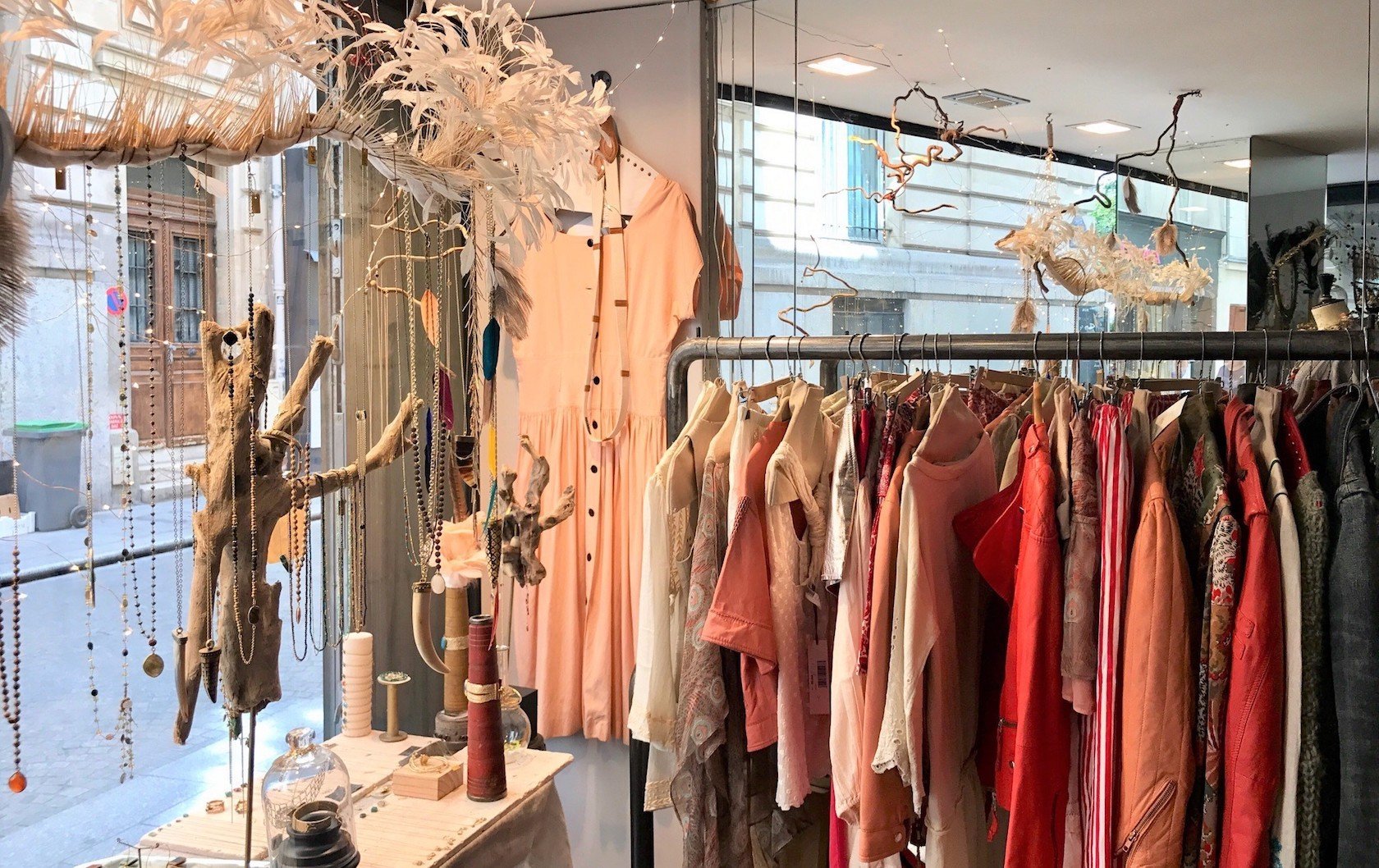 The shop on Rue d'Argout. Photo: Maura Shuey
We continued onwards to a private 18th-century manor house, near Place des Victoires, which was the highlight of my day. This unique concept store describes itself as "the luxury world's best-kept secret." It's a fitting description. The hidden store was almost unrecognizable when approaching the entrance, but after stepping inside, it proved to be one of the most striking stores I've ever been to, with its museum-like decor and atmosphere.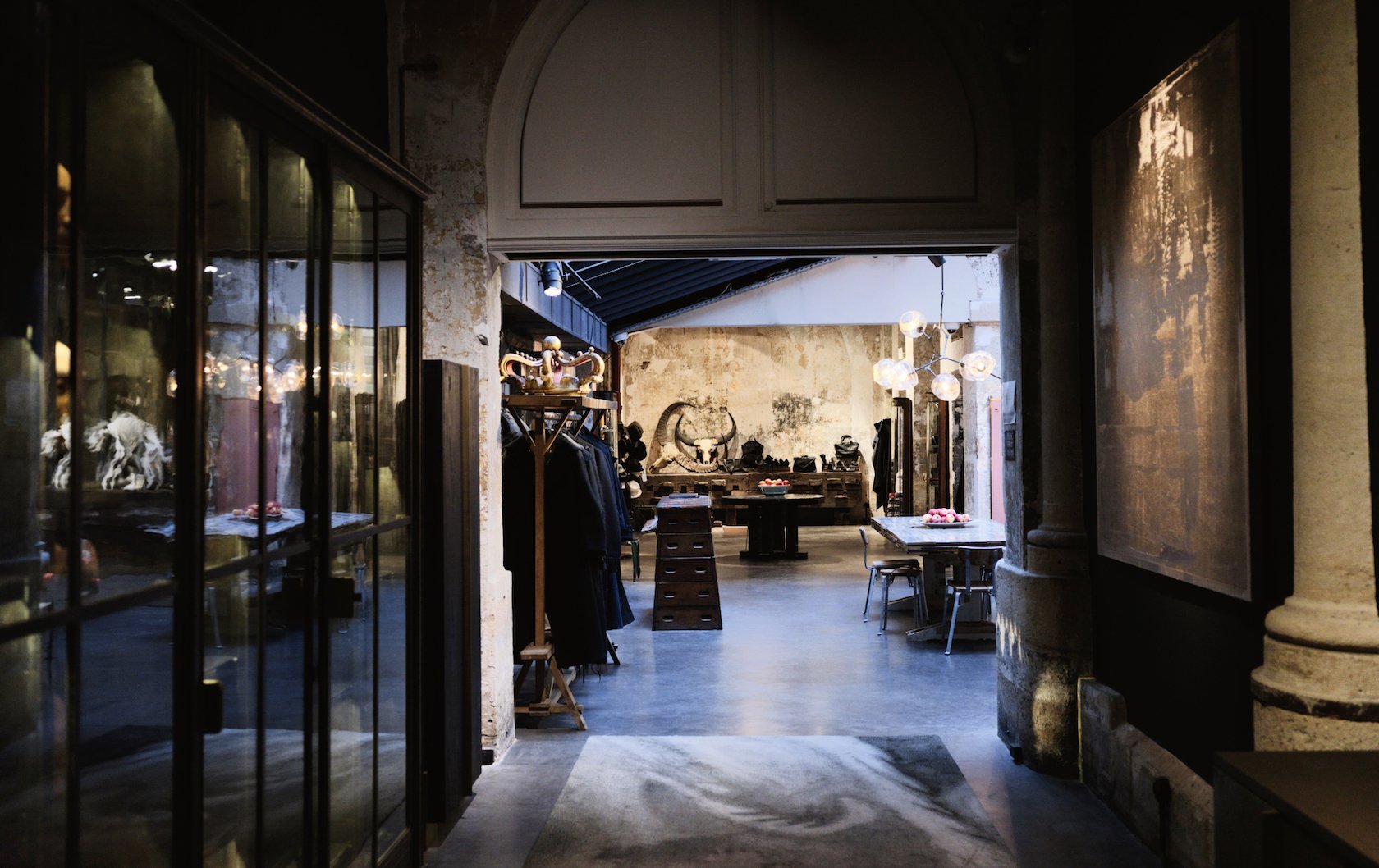 Photo: Leclaireur
Next up on the shopping itinerary was a beautiful perfumery, lined wall-to-wall with an incredible selection of scents. The store came up with the brilliant idea of asking targeted questions – to help customers find their ideal perfume. They perform a 'scent diagnosis' to help the customer find their five perfect fragrances. This would be fun for a mother and daughter outing, or for a group of girlfriends hoping to find their signature scent to bring home from Paris.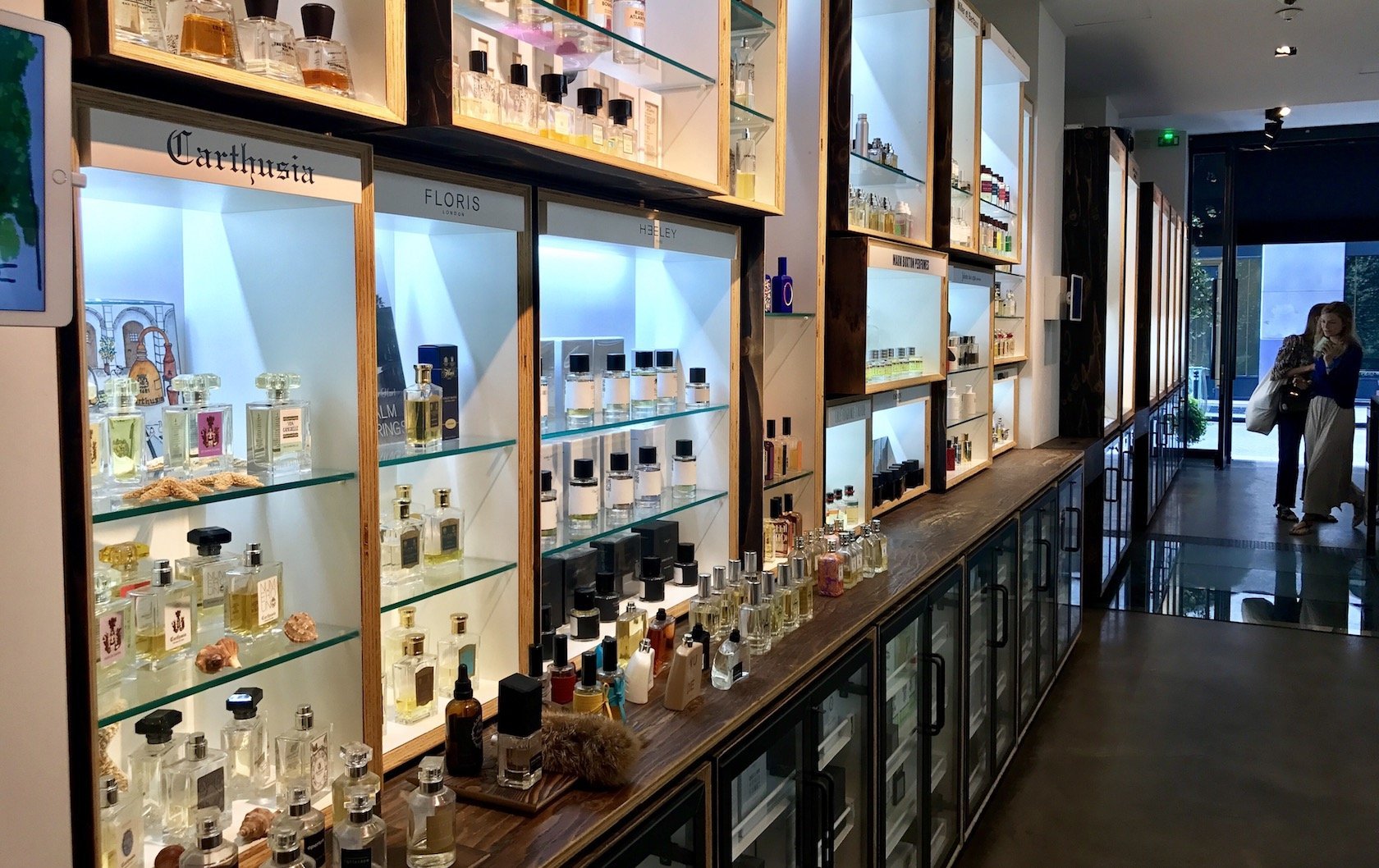 Finding the perfect fragrance. Photo: Maura Shuey
We popped into some other pretty, petite boutiques located in the 2nd arrondissement and after an afternoon spent visiting some memorable stores, I felt I had a better understanding of why women – globally – want to emulate and replicate French fashion. The continuing style throughout the various boutiques was cool, classy and timelessly elegant. Mademoiselle Gabrielle 'Coco' Chanel also famously said: "Simplicity is the keynote of all true elegance" and after spending the afternoon with my stylist, Diane, I could not agree more.
We sat down with Diane to get her expert Parisian shopping and style secrets.
Diane's Five Key Wardrobe Items
Diane recommends five essential fashion staples: a polished black leather jacket,  pair of black low ankle boots, a basic white 100% cotton t-shirt and statement earrings from a French designer, such as Camille Enrico or Imai. She also always has carrot fit pants in her wardrobe. These are structured trousers often with a high-rise waistline and tapered legs. They are normally cut with a roomy leg and have a drawstring waist, making them the best of both smart and casual and providing a polished look.
Expert Style Tips
Mix basic pieces with only one trendy piece.
Do not wear too much makeup: a natural and soft look with mascara and blush is enough.
You should look as if you only spent a few minutes getting ready – even if it actually takes two hours to find the right outfit and look!
Wear a strong perfume as it can complete an outfit, lift up your mood and give you confidence throughout the day.
Read our blog on Affordable Shopping for tips on where to get the best designer brand deals in Paris.