Do you know your Religieuse from your Millefeuille? Or how about your Paris Brest from your Opera cake? Well don't worry, you don't need to speak any French to know the language of pastry. In fact you don't need to say anything at all, except for maybe an oooh and an aaah when you bite into the luscious pastries of Paris.
One of the advantages of living part-time in Paris as I do, is the opportunity to sample and indulge in an array of delectables over a nice long period of time. But if you only have a short time in Paris, I've narrowed down the vast amount of offerings to 7 must-try treats.
As a culinarian, I would be remiss if all I did was scarf down these desserts down to the crumb without knowing a little history of each one. Just like I would hire a guide for historical tours of Paris, I've "hired" the perfect pastry guide for "tour" today! Jill Colonna, the acclaimed cookbook author of the best-seller Mad About Macarons and the newly released Teatime In Paris, is the authority on all things sweets. Residing in a lovely suburb right outside of Paris, Jill has toiled in her home kitchen for years perfecting the art of French pastry making. With her detailed guidance, there's no need to wait until you return to Paris for another bite of a dreamy éclair. Cozy on up to the nearest pâtisserie you can find, and let's learn what's behind the chocolate, cream and pastry dough, through the expert eyes of Jill.
L'Éclair
The first éclairs were made by the famous pastry chef, Antonin Carème. Until 1850, éclairs were known as pain à la duchesse, or duchess bread. Eclairs are long thin pastries, made with a light pâte à choux or puff pastry dough (the same used for cream puffs and the Religieuse), filled generously with pastry cream, and either topped with a shiny fondant glaze or given a sophisticated crumble topping instead, known as craquelin. Éclair classics are chocolate, coffee or vanilla but pop into more high-end pâtisseries in Paris (such as at Fauchon or l'Éclair de Génie) and you're in for a treat. There's an enormous variety out there, from lemon meringue éclairs, pistachio and raspberry, shiny gold salted caramel, strawberry, violet… the list is endless. Incidentally, cream puffs appeared long before the éclair – would you believe they've been around since 1540, created by an Italian chef named Popelini?
Opera Cake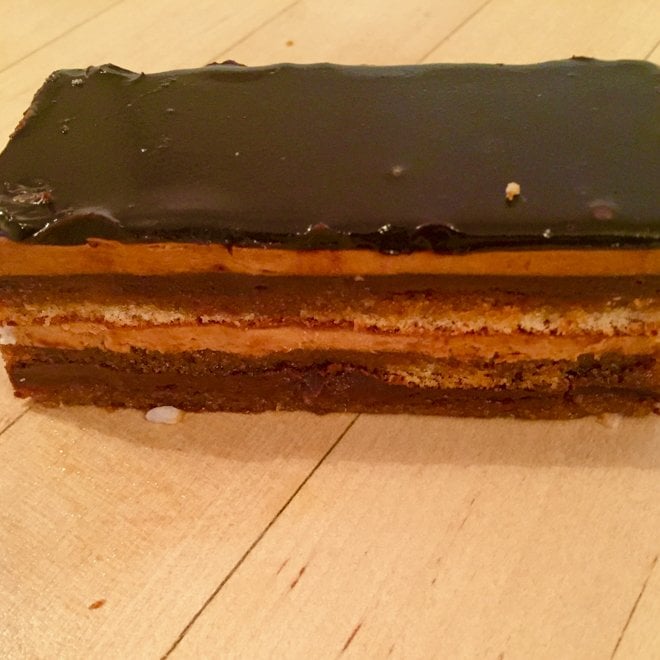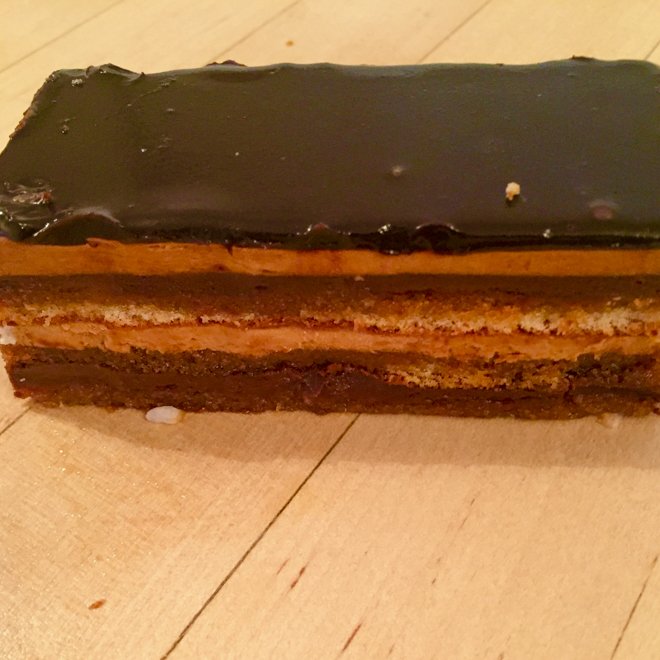 Surprisingly, the Opera Cake is pretty recent compared with the other pastry classics. It was developed by chef Gavillon in 1955 at Dalloyau. It may look like a rectangular chocolate cake at first glance but it's actually a complex structure of interspersed layers of chocolate ganache and coffee buttercream on a base of coffee-syruped Joconde cake, finished off with a gold leaf garnish, echoing the roof's decor of the famous Opera Garnier.
Macaron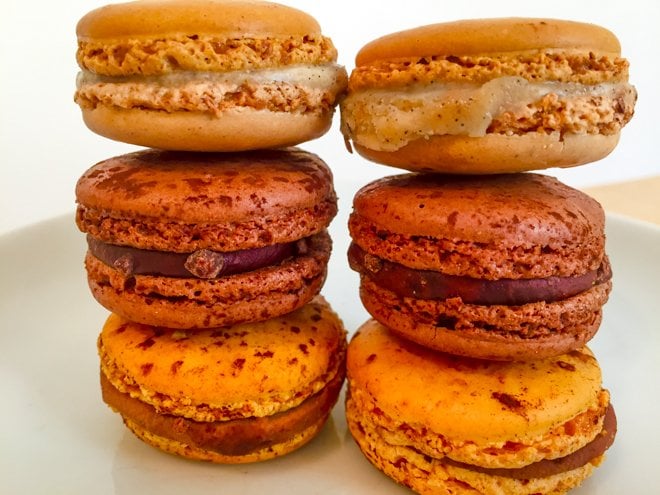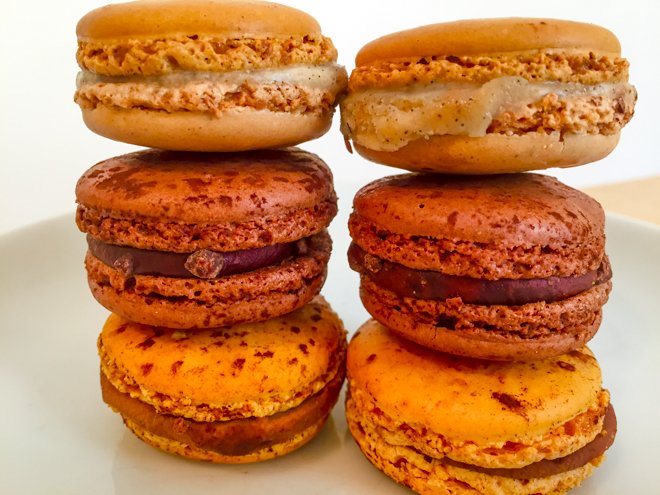 The legendary macaron: Paris's ambassador of pastry. How can I fit everything there is to know about the macaron into a small tidbit? I could write a book about it – hey, I did! Many people are surprised when I explain that the macaron is gluten free, since it's made with almond flour, sugar and egg whites, filled with either a chocolate ganache, buttercream or jam. Its characteristic ruffled foot is what makes a macaron a macaron. It shouldn't be confused with the macaroon (notice the very subtle change in spelling), which is made instead with shredded coconut, egg whites and sugar.
Tarte aux Framboises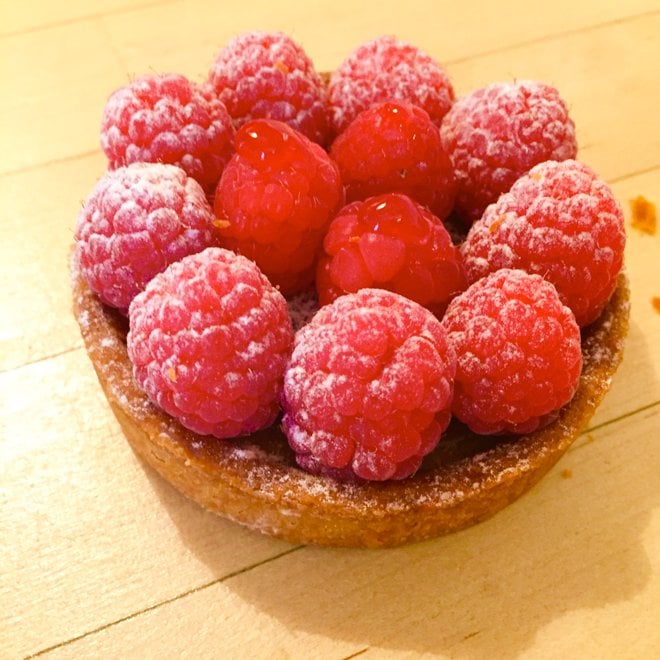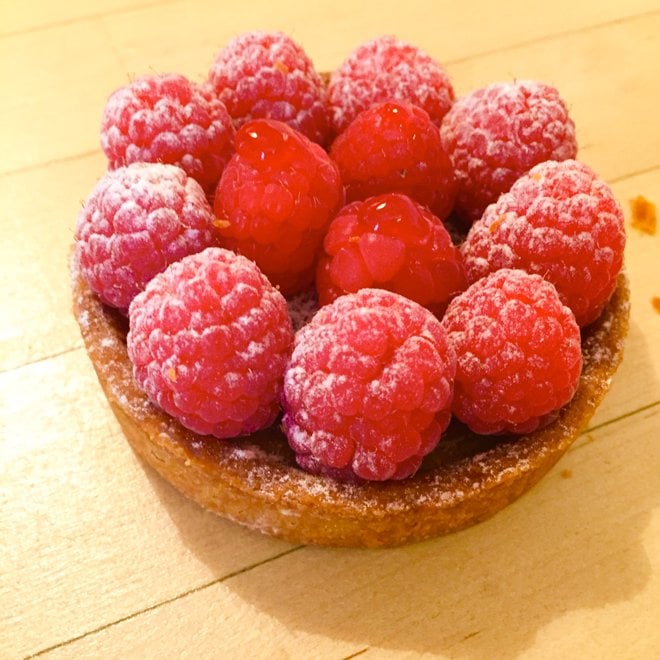 The French are so clever with tarts. My favourite is when the sweet pastry base is thin and crisp (no soggy bottoms as one might hear about from TV bake-off programmes!). Above all else, though, there must be a play of salt to counter the sweet. Typically filled with vanilla pastry cream or chocolate ganache, the raspberries are just the cherry on the cake! My personal favourite is when the pastry cream is flavoured with elderflower or pistachio.
Paris Brest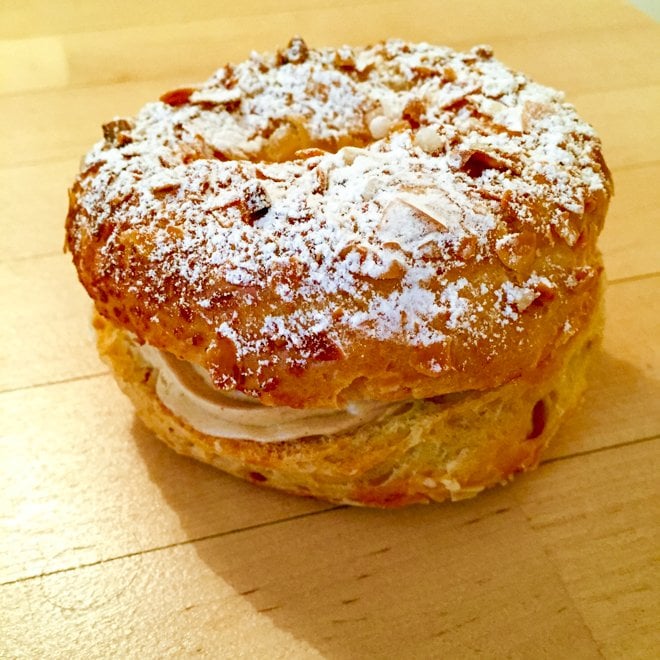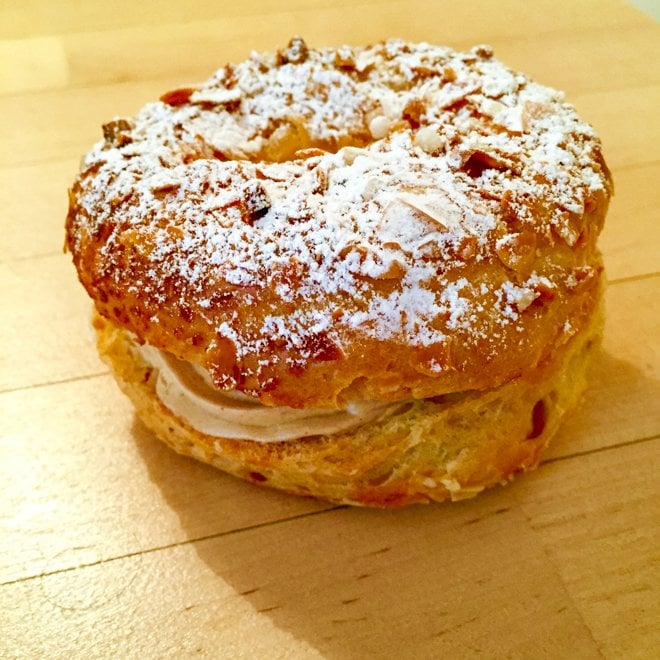 For praline lovers, this is a must. It's in the shape of a bicycle wheel (or it should be – many pâtisseries make them in long eclair shapes) since it was created in 1910 by pastry chef Louis Durand, specially for the Paris-Brest cycle race that passed through his suburb of Maisons-Laffitte. We lived around the corner to this pâtisserie for 5 years and I can tell you I've tasted enough of them to try and discover the little extra secret that goes into the recipe. When it comes to praline, though, this was invented by accident in 1662 in the kitchen of Vaux-le-Vicomte when the chef was trying to please the Maréchal de Choiseul du Plessis-Praslin. Luckily for us, the marshall loved it and gradually the name Praslin developed into the term praline.
Religieuse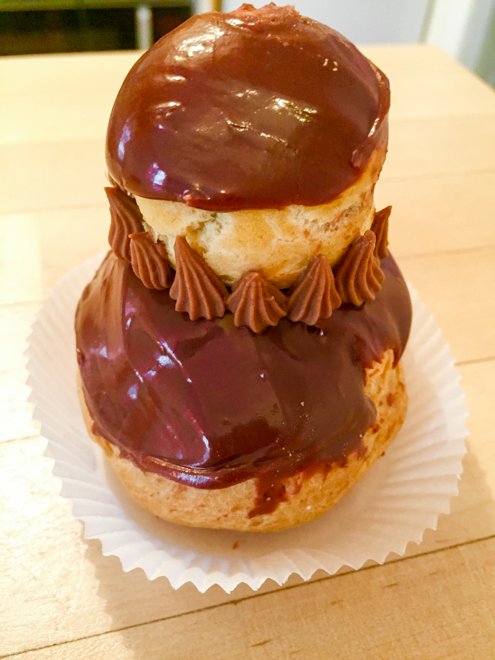 I've always been fascinated by this pastry because it's named after nuns. It was invented in 1856 by Frascati, an Italian pastry chef in Paris. I wonder how he imagined a large filled choux bun with a smaller one on top and garnished with a frilly buttercream decoration to resemble a religious lady? Like éclairs, classics are usually chocolate or coffee but I love to see different flavour variations, such as pistachio, salted caramel and especially rose. Have you met Religieuse Rose yet?
Millefeuille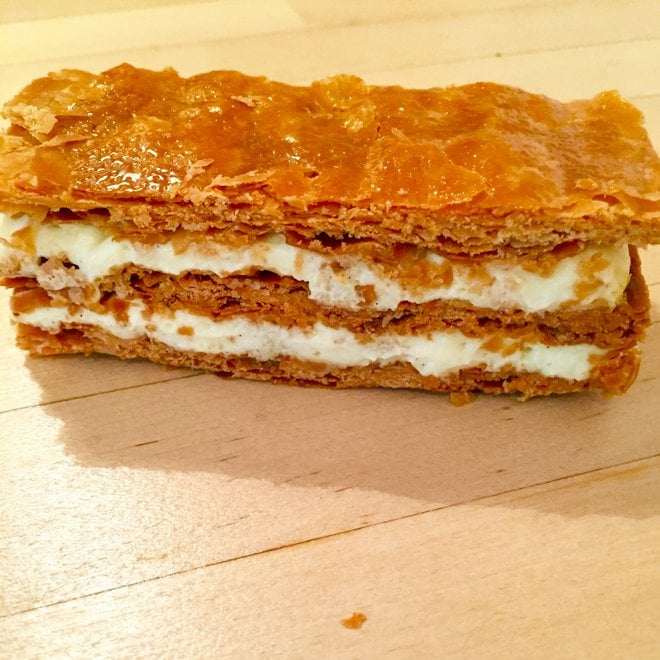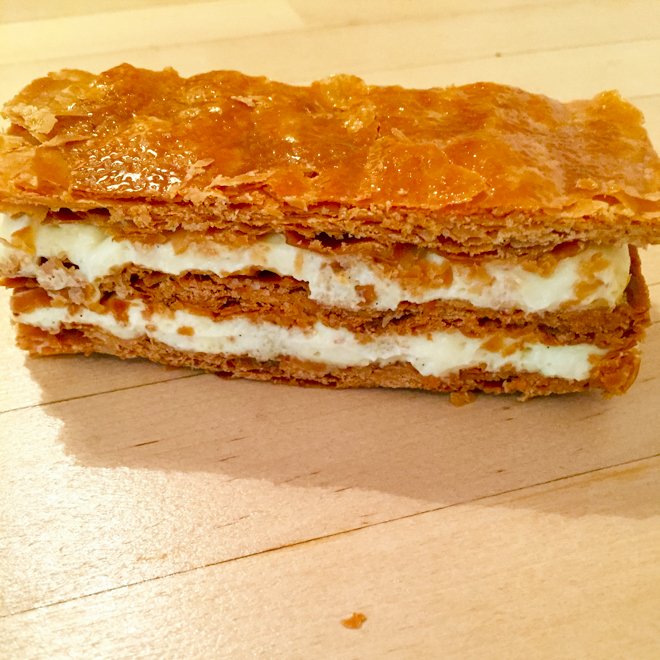 The millefeuille has been around since 1867, when it was first put together by the Pâtisserie Seugnot in Rue du Bac. The pâtisserie no longer exists but the same spirit remains alive on this street – it's a haven of pastry and chocolate boutiques. You'll have plenty to choose from, including Angelina, la Pâtisserie des Rêves, Des Gâteaux et du Pain and Jacques Genin, for example.
_____________
Planning a trip to Paris soon or are you already here? Why not join Jill for her new Teatime in Paris walk? She can take you to her favorite pastry and chocolate boutiques around the Madeleine area in the 8th arrondissement in Paris. The 2.5 hour walk includes tastings and your own copy of Teatime in Paris. Jill can be reached on Facebook and Instagram. Her book can be purchased here, on Amazon.
(Image Credits: All images are by the Author except for the title image, which is by Hannah Wilson.)