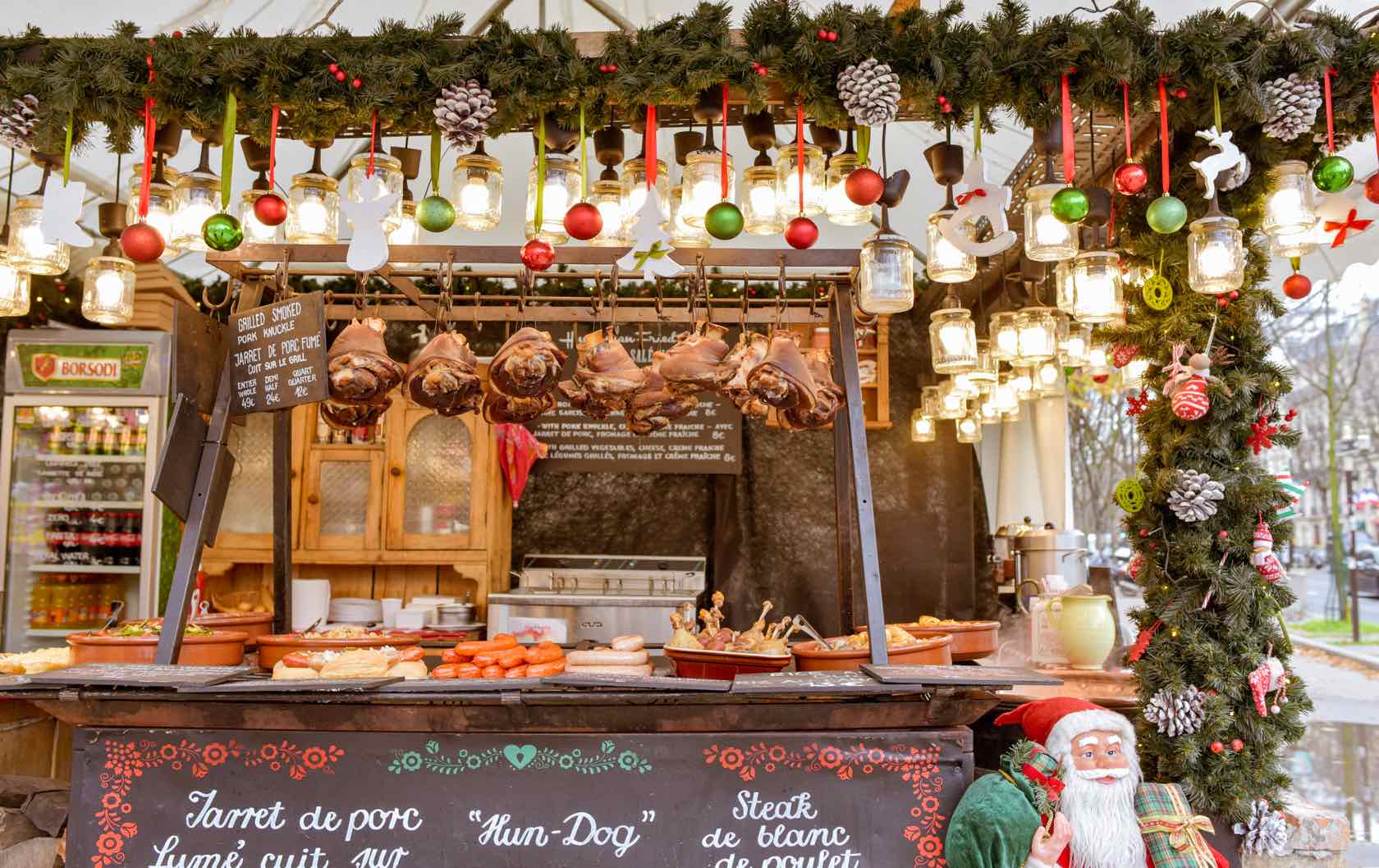 Where has the year gone? Kids are back to school, days are getting shorter and pumpkin-flavored everything is hitting the shelves. The holiday season will be here before we know it! Christmas in Paris, Alsace and all of France is truly special. From the food to the lights to the shopping, it's an unforgettable experience and an amazing gift to give yourself and loved ones.
Christmas in Paris
We can't think of a better gift to give yourself or loved ones than a trip to France for the holiday season. Enjoy the magic of Paris with one of our gorgeous Paris Perfect rentals, then head to Alsace for the best Christmas markets in France! Doni Belau of the Girls' Guide to Paris has been a friend to Paris Perfect for quite some time and has worked closely with a number of the key people in the company. We're pleased to share with you Doni's incredible Christmas market tour of Alsace. Take it away, Doni!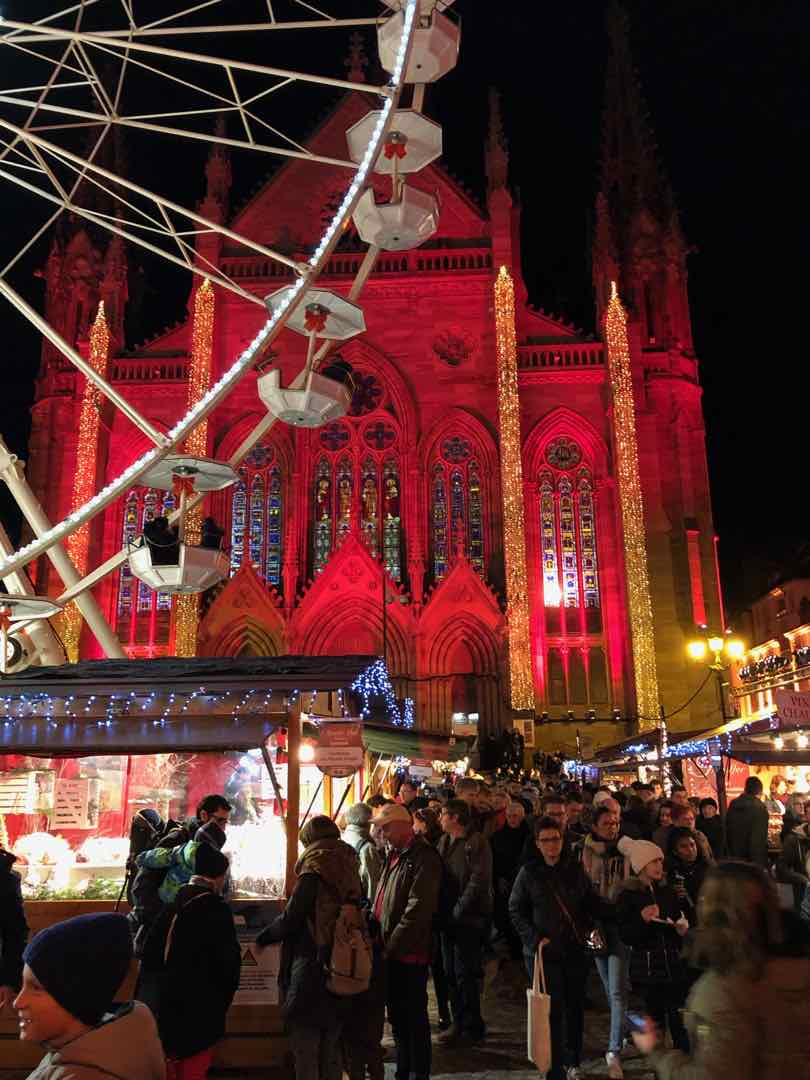 Christmas Tour of Alsace
The best trips and tours are planned and scheduled far in advance, and the Girls' Guide to Paris' Christmas Markets tour in Alsace is no different. The Alsace region comes alive and shows its truly magical side at the beginning of December when the Christmas markets open in Strasbourg, Colmar and in all the darling little villages in between.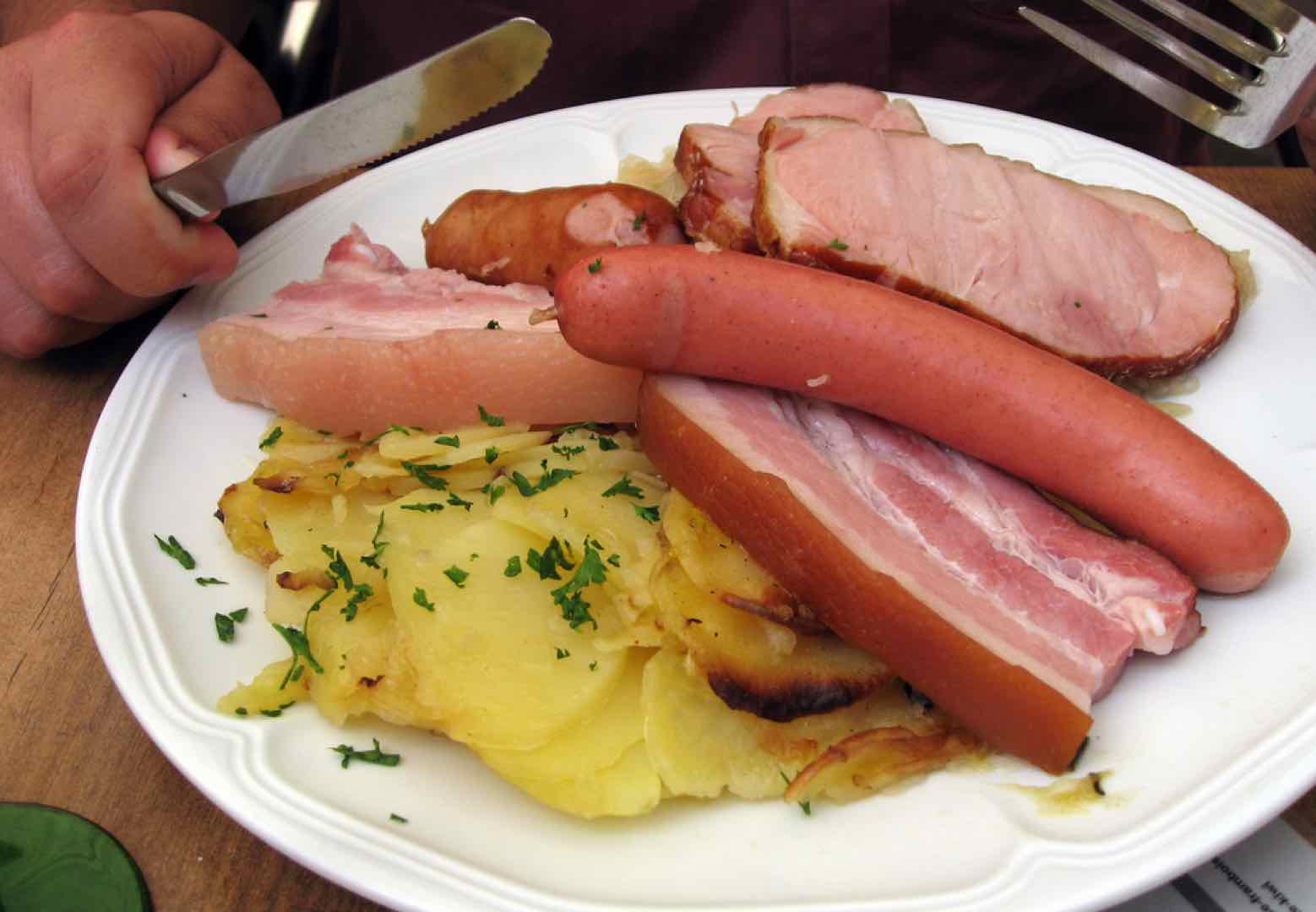 Alsace is also famous for its myriad of delicious white wines, such as the well-known Reislings and Pinot Gris and the lesser known but scrumptious Gewurtztraminer and Crémant (read: sparkling wine). Alsatian foods are in a category of their own. The tarte flambée, which is an Alsatian pizza, is thin and tasty. The chocroûte is a must-try, as is bäckeoffe, a hearty casserole dish. Kugelhopf is their delectable bundt cake. Plus, you'll enjoy pretzels and vin chaud (mulled wine), while walking the streets and shopping the markets.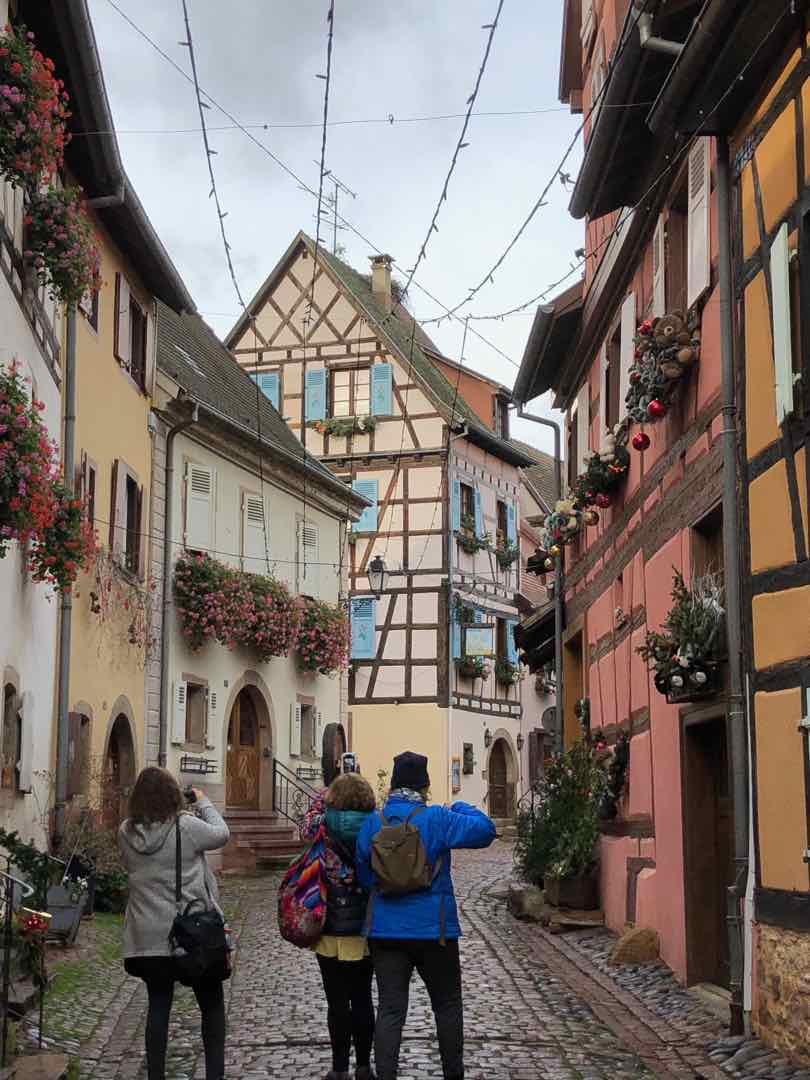 GG2P's tour combines northern Alsace, with a stay in charming Strasbourg and the lesser-known southern Alsace area, which abuts the picturesque Vosges Mountains. The colorful half-timbered houses, which are indicative of the area, come alive in the Christmas season. Lights twinkle and every home with a window box is decorated for the holiday in high style. There is a myriad of Plus Beaux Village de France (most beautiful villages in France) in this region, many of which you'll be visiting. You'll gush when you stroll through the cobblestone streets of Riquewihr, Eguisheim and Kayserberg.
You'll also have a chance to visit a cheese farm in the mountains, take a regional cooking class, eat at a pop-up restaurant, visit a hilltop castle, take a street art tour and learn about the special Christmas fabric that the town of Mullhouse creates yearly.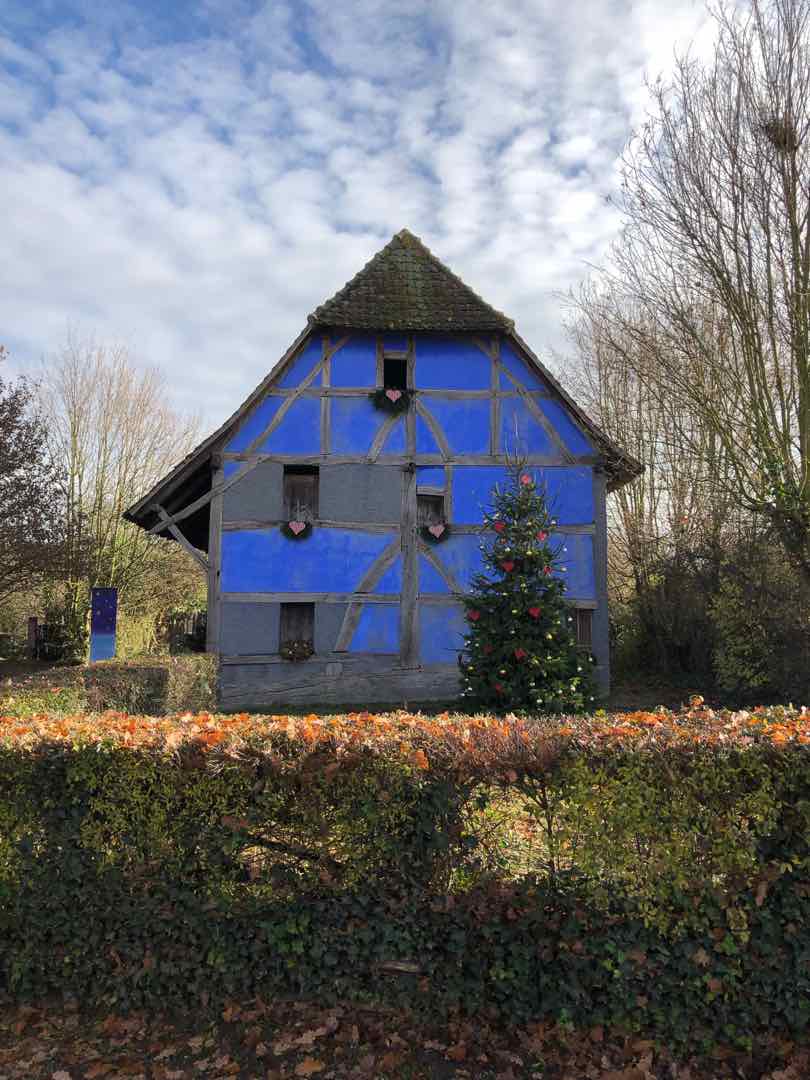 One of the best days will be spent at the Eco-Museum, which is nothing like it sounds. The creator of this outdoor museum has collected authentic antique homes, barns and other buildings from throughout Alsace and moved them to one spot to create a village, which is decorated with fresh greenery for Christmas. We saw Père Noël drive by in his horse drawn carriage on our last trip. While visiting the village, you'll watch people creating all types of Christmas specialties, stews and mulled wine, as well as crafts.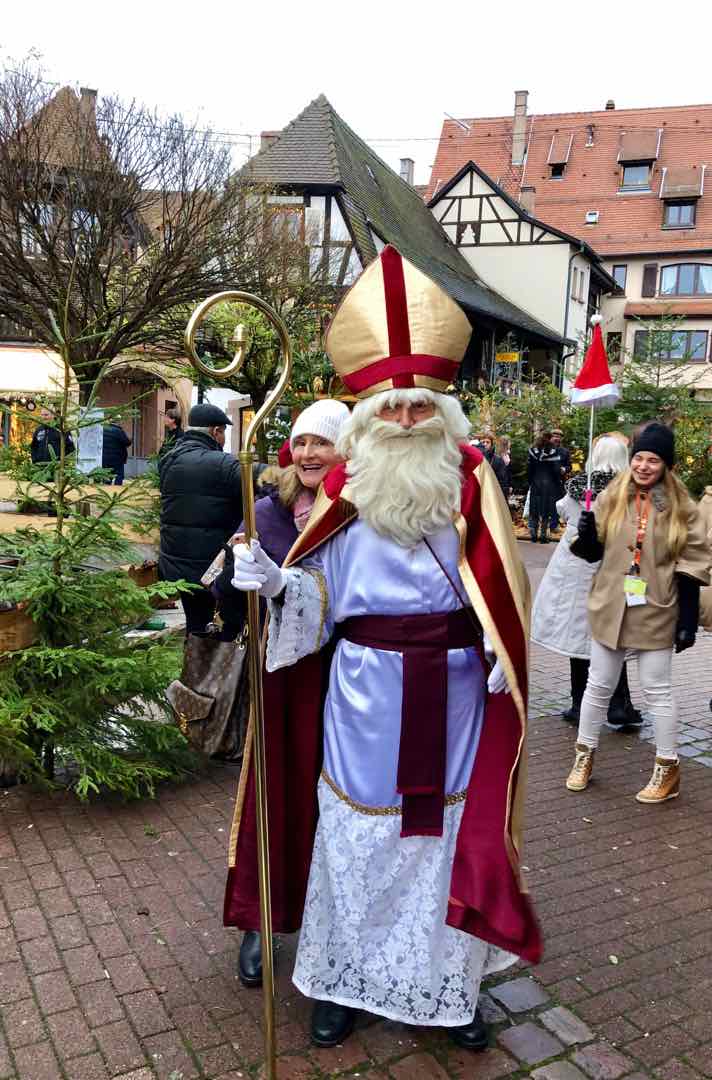 The only problem with the GG2P Christmas Market tour is you'll need a separate suitcase to transport all the unique, hand-crafted items purchased at the markets! But we have a plan for that too! Each market is different and unique. Some specialize in regional foods and gourmet items, special Christmas cookies, beers and ciders, while others focus on handmade crafts, knitwear, gift items, as well as a gigantic choice of charming items you can decorate your abode with back home.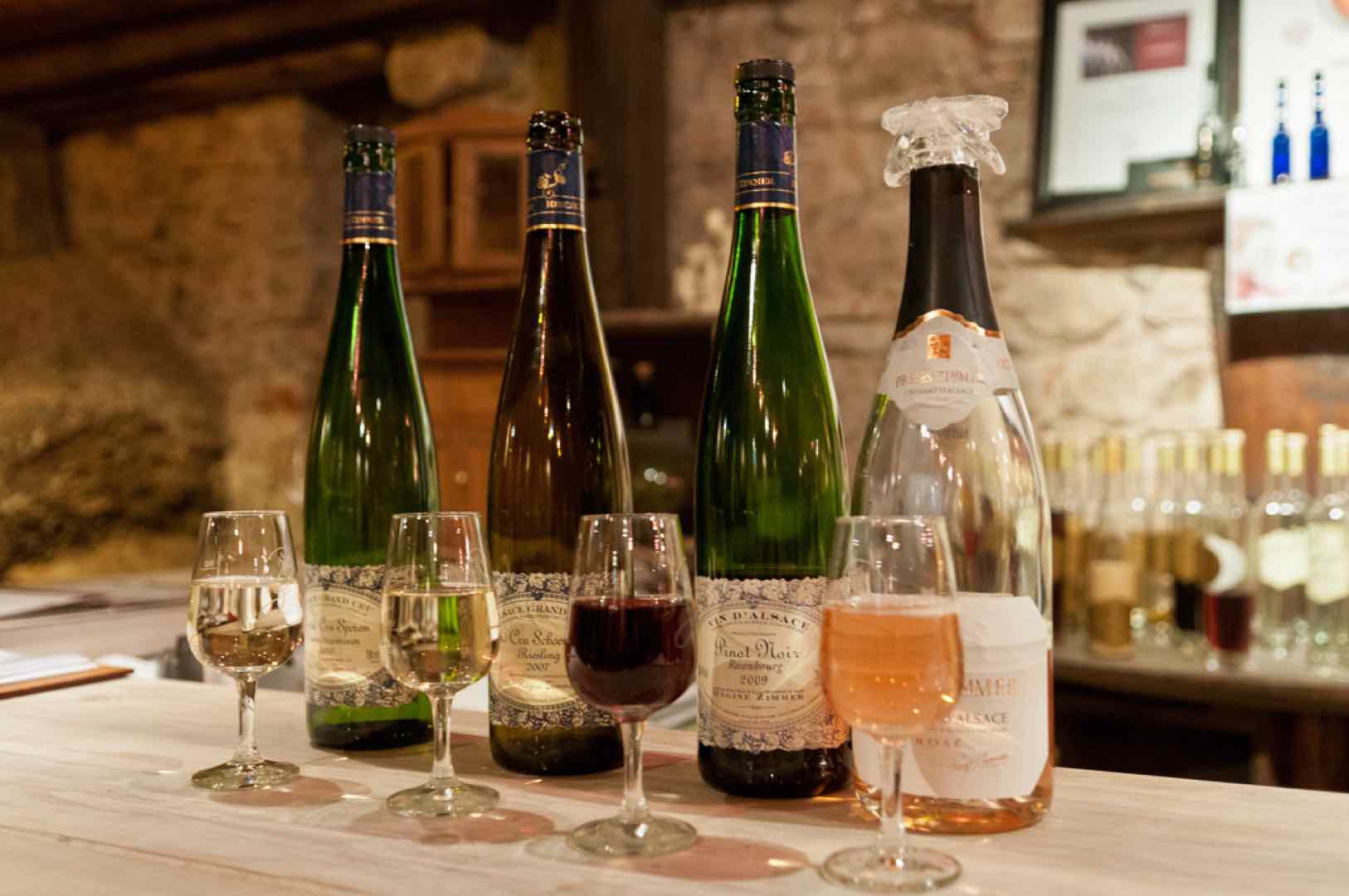 The Girls' Guide to Paris was founded by Doni Belau and creates insider week-long experiences heading to nearly all the regions of France and beyond. Ms. Belau began her company ten years ago and adores creating and leading extremely special gals-only tours for small groups. Exceptional lodging, Michelin-star to bistro dining with wine included is her hallmark. Bringing together groups of women from around the world and then saying goodbye as good friends is the reason she enjoys her job so much.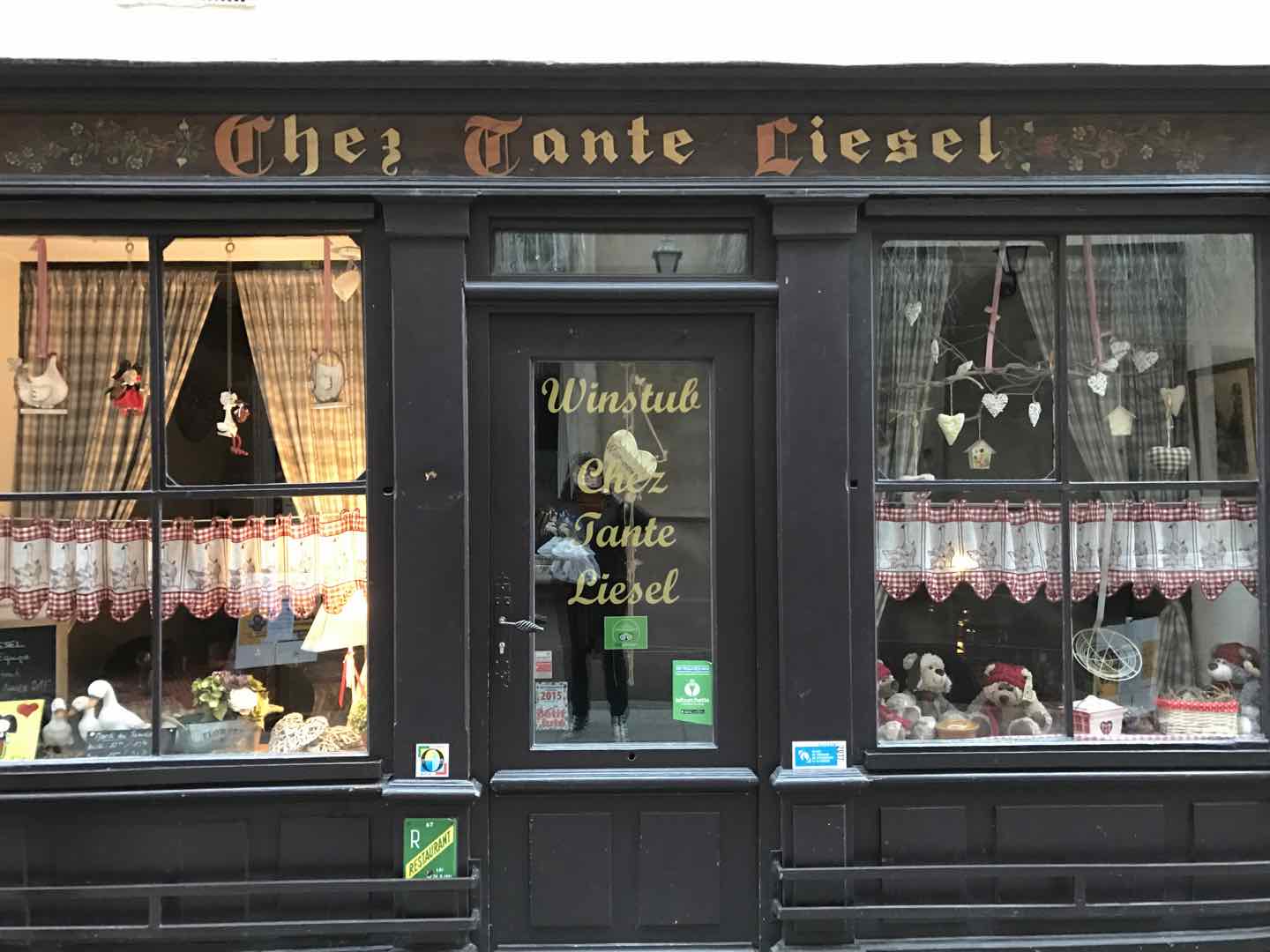 There is not much space left in this tour, so act quickly. You see, it is definitely time to start thinking about Christmas! If you do book, please tell Ms. Belau that Paris Perfect sent you. You'll get a special gift reserved only for Paris Perfect fans and subscribers.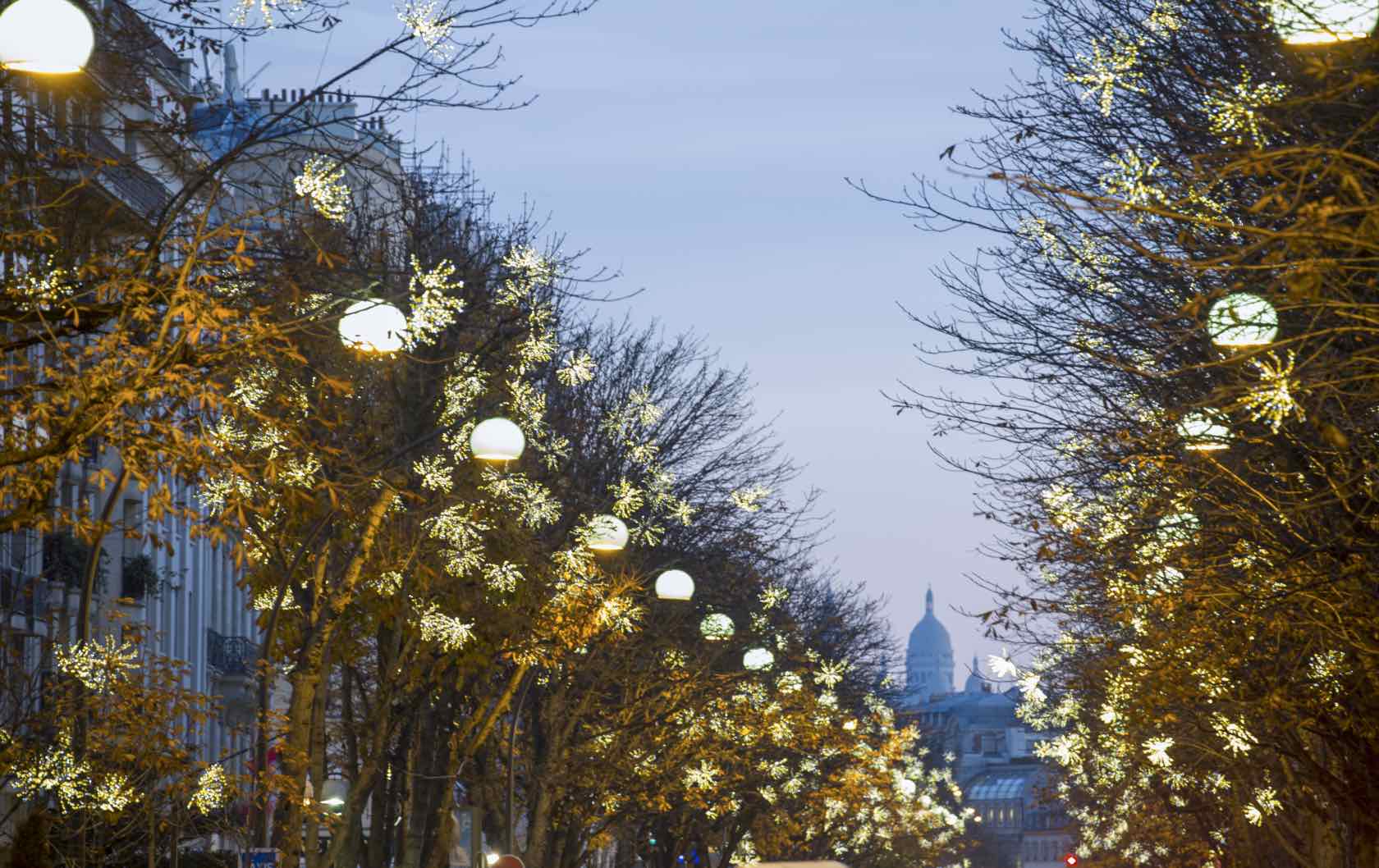 Of course, you can't come to France without spending time in Paris! Bookend your trip to Alsace in the City of Light. After all, it shines much brighter during the holidays. Get in touch with our reservation team to book your perfect Parisian pad for December. Give us a call at 1-888-520-2087 from the USA or email [email protected].