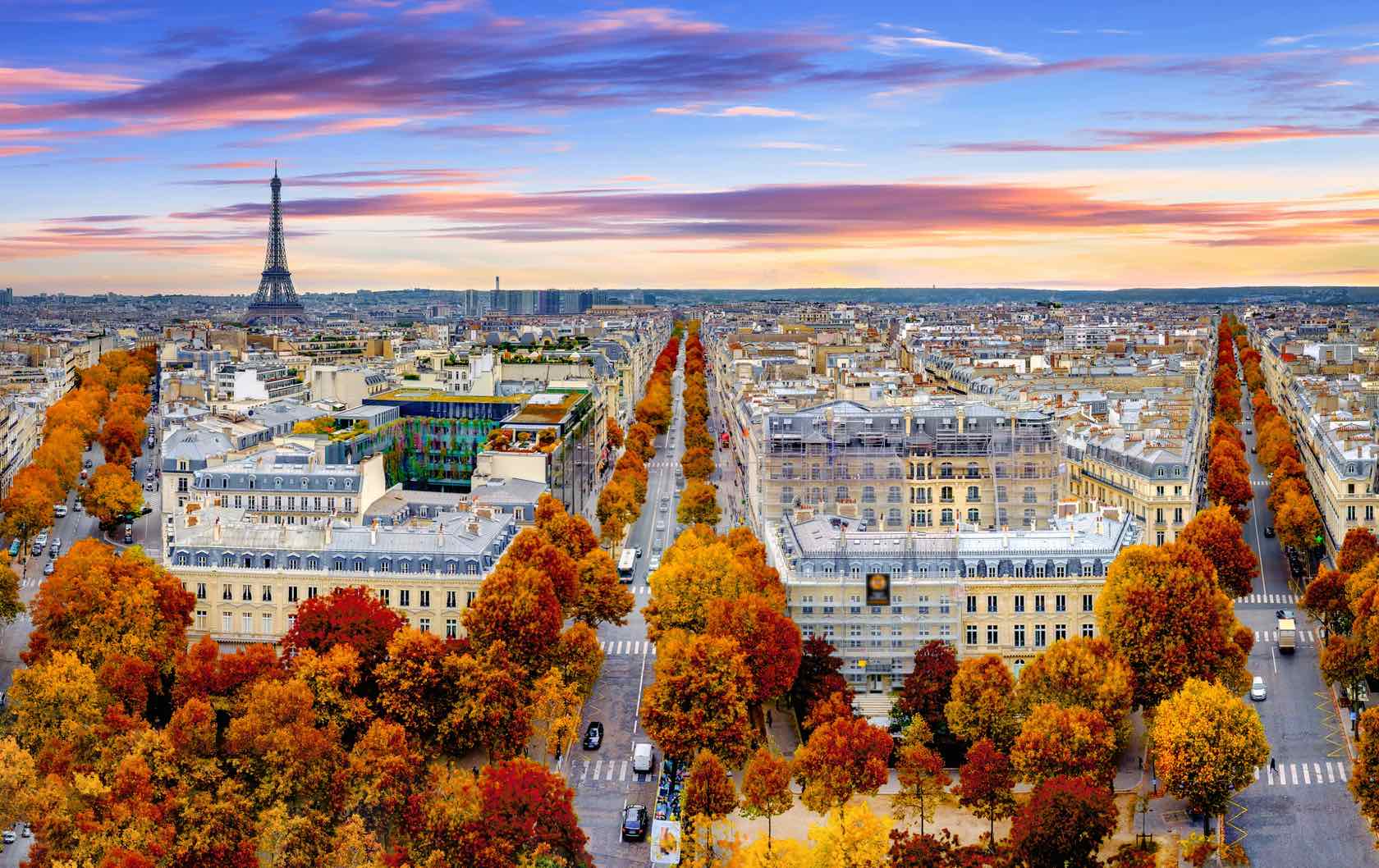 Marking the end of summer holidays, La Rentrée – "the return" – is an exciting time to visit the French capital. We've rounded up eight unmissable fall events in Paris, capturing the cultural highs and sociable festivals of this fun-filled season.
Attend these Fall Events in Paris
Paris Design Week
Home décor fans will adore Paris Design Week, an annual design celebration offering inspiring citywide events. Expect 300-plus talents launching new work at exhibitions and parties in interiors showrooms, galleries and stores. The 10-day festival highlights five districts, including chic Saint-Germain-des-Prés. Top picks include American Design in Paris (7 rue Froissart, 75003), Design Italia selected by Rossana Orlandi at Le BHV Marais (52 rue de Rivoli, 75004) and French lighting at Disderot Serge Mouille Rispal (passage Saint-Paul, 75004). #PDW overlaps with influential trade fair Maison & Objet Paris at Paris Nord Villepinte Exhibition Centre. Book tickets online.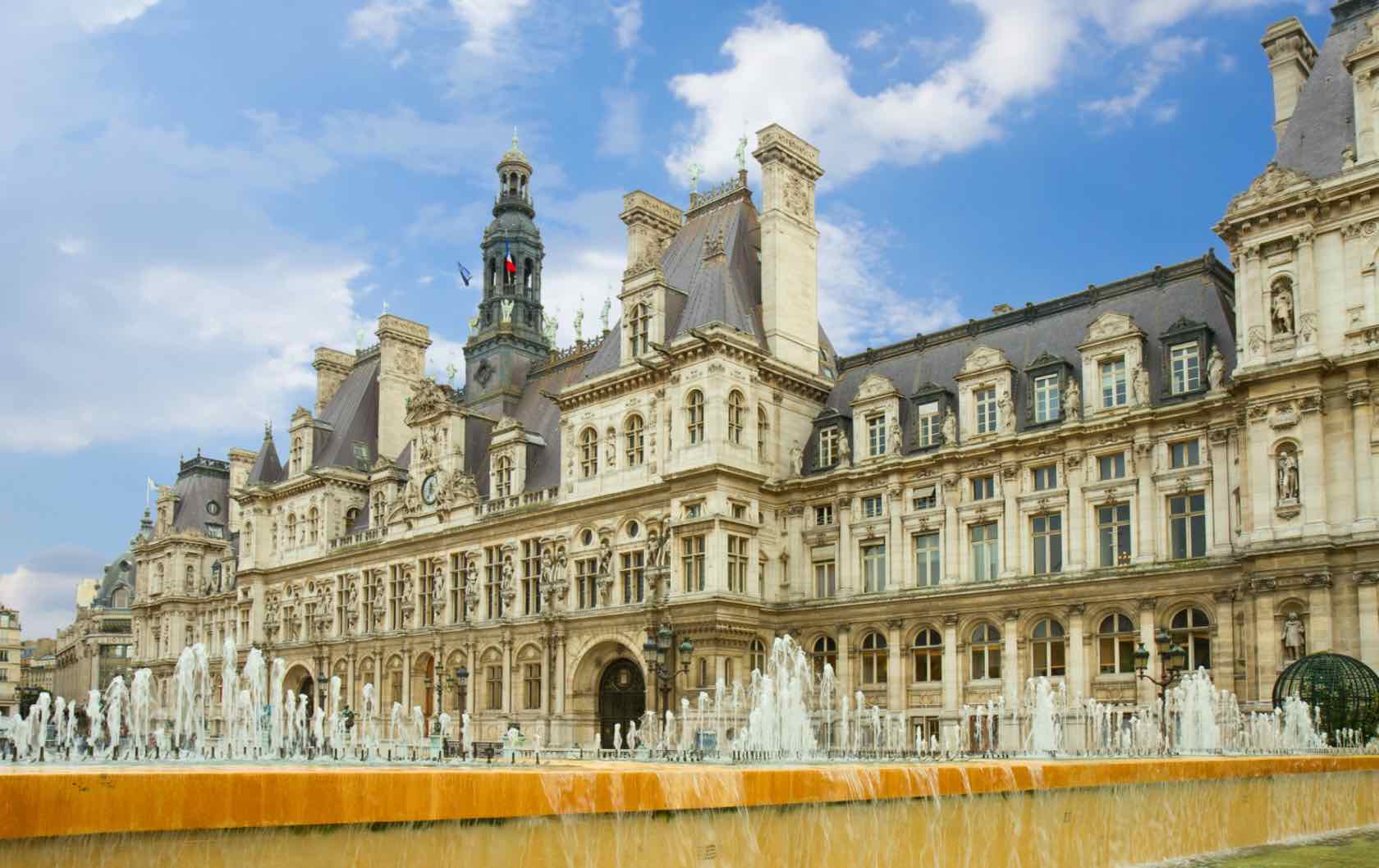 European Heritage Days
Discover Parisian monuments for free on European Heritage Days, which take place over one weekend in fall. Started more than 30 years ago by the French culture ministry, Journées Européennes du Patrimoine feature iconic participating venues. Check out classic sites such as the Arc de Triomphe arch, Musée d'Orsay museum and city hall Hôtel de Ville. Historic Élysée Palace, an architectural masterpiece, can only be visited on these access-all-areas days. Contemporary buildings up for grabs include art gallery Fondation Louis Vuitton and modern music hall Philharmonie de Paris. Check the website for guided tours, concerts and special events.
Car-Free Day
Rent a public bike, grab your roller skates or just stroll around town on Paris's annual Car-Free Day. La Journée sans voiture sees the city center closed to traffic, allowing pedestrians to wander freely. One of the most liberating fall events in Paris is car-free on Sunday from 11am to 6pm. It's a wonderful, family-friendly way to appreciate the city's landmarks in peace and quiet, and makes for stunning snaps. Themed areas, dancing, rollerblading and eco activities animate the streets.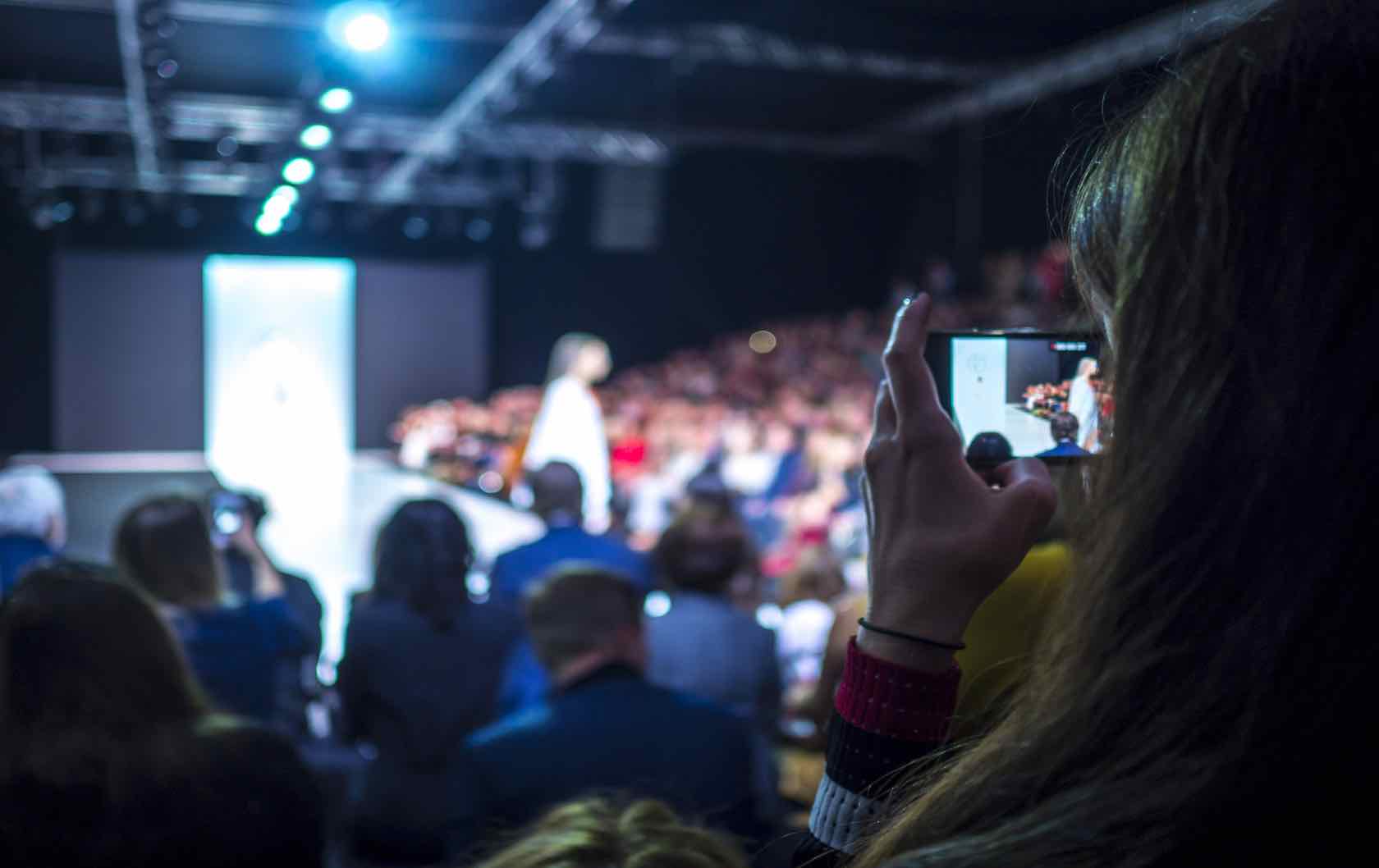 Paris Fashion Week
Get a sense of the latest trends at Paris Fashion Week, a buzzy time to experience the city. The world's fashion editors, models, stylists and influencers descend on Paris for the major runway shows, revealing Women's Spring/Summer 2020 looks. Even though access is very exclusive, the fun seeps out into town. You'll encounter creative displays in shops, brilliant events in department stores and a whole heap of celeb sightings. Visit the big-name homegrown fashion brands, such as Celine, Chanel, Chloé, Dior, Hermès, Isabel Marant, Lanvin, Louis Vuitton and Saint Laurent, as their boutiques will be super-glam.
Nuit Blanche
Meaning White Night, Nuit Blanche is one of the great fall events in Paris. A nocturnal celebration of light, art and music, the free festival encourages visitors to explore the city over a single night. Embracing illuminated architecture, street projections, installations, contemporary art, museum shows and performances, it's a dynamic, creative affair. Dip in for a few hours or make it an all-nighter, with citywide action from 7pm Saturday to 7am Sunday and public transport open all hours.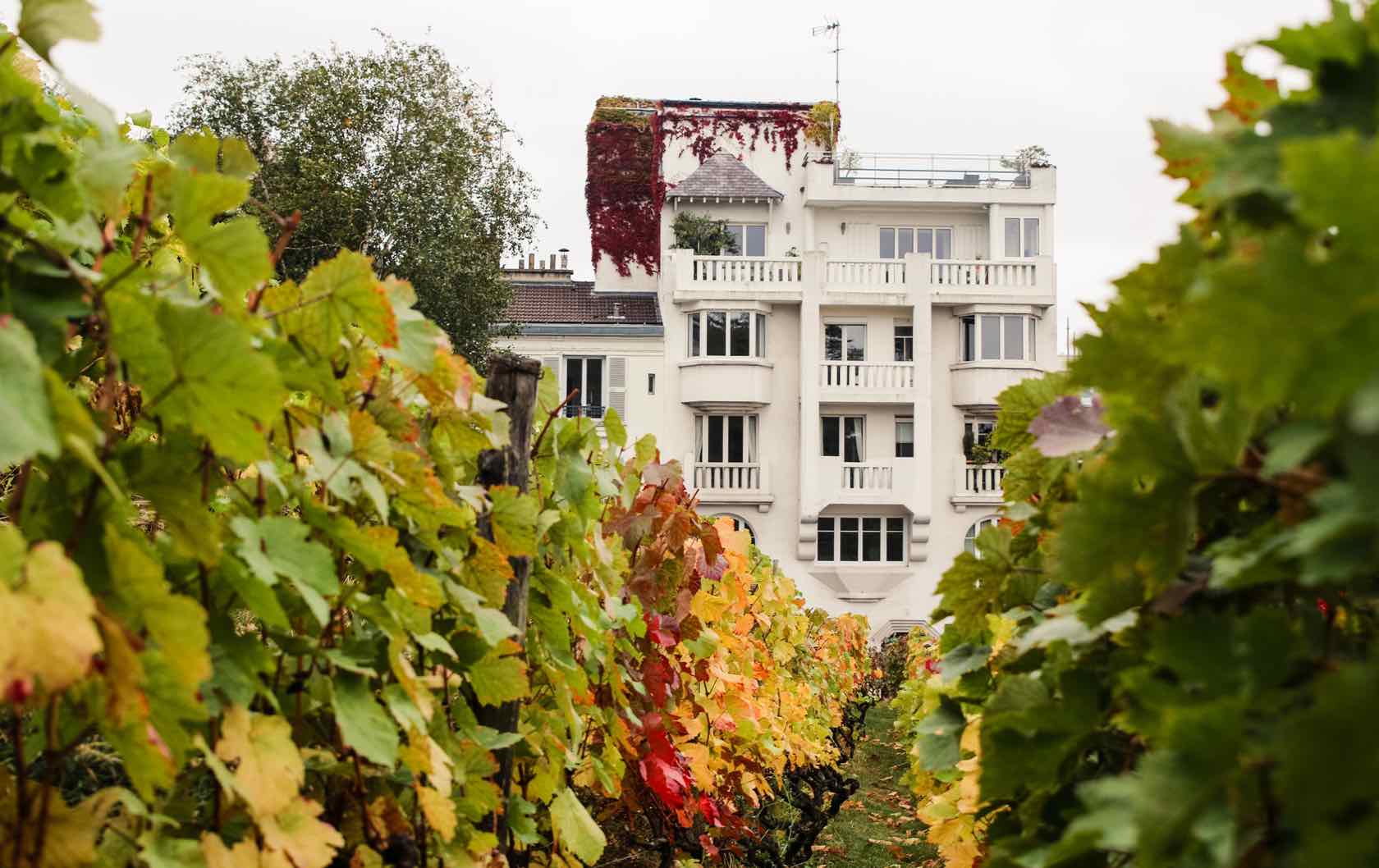 Fête des Vendanges de Montmartre
Wine lovers flock to Montmartre's Grape Harvest Festival, aka the Fête des Vendanges. Dominated by the white-domed Sacré-Coeur basilica, the hilly Butte Montmartre quarter once hosted many vines. During this five-day festival visit surviving vineyard Clos Montmartre or enjoy wine tastings, talks, walks, exhibitions, free concerts and dances. Sample local artisanal produce at pop-up stalls, bars and restaurants or party at the vibrant closing ball. Look out for the cheeky Non-Marriage Ceremony.
Butte Montmartre, Parvis du Sacré-Coeur, 75018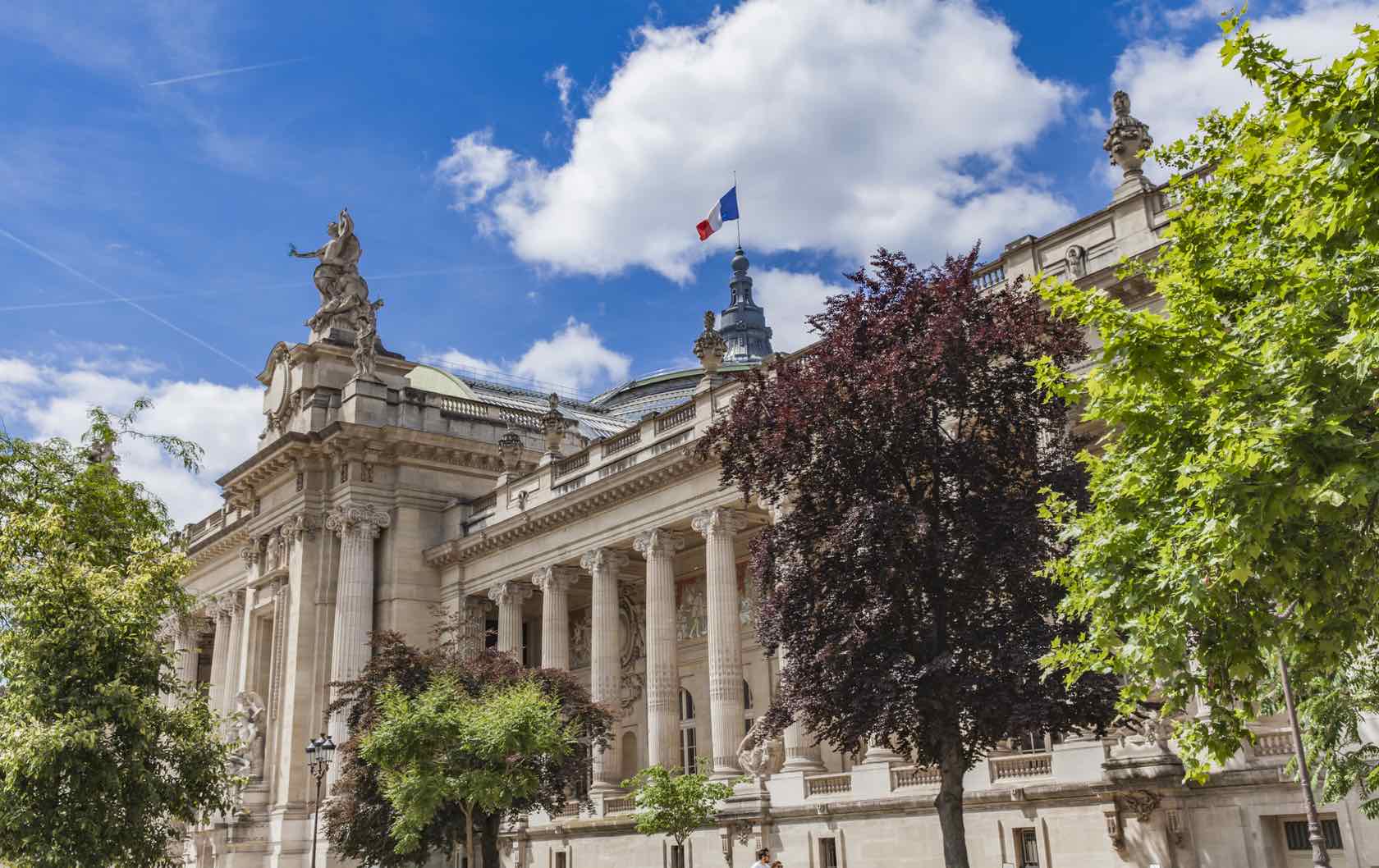 FIAC
Fall events in Paris include FIAC – Foire Internationale d'Art Contemporain – an established, ticketed International Contemporary Art Fair. It curates quality painting, sculpture, photography, installations, video and digital art. FIAC Galleries at Grand Palais brings together over 200 global exhibitors, showcasing modern and contemporary art and design. FIAC Projects presents sculpture and installations at Petit Palais and Avenue Winston Churchill. FIAC Hors les Murs places installations outside at Jardin des Tuileries, Place de la Concorde, Place Vendôme and Musée Delacroix. FIAC Programmes shares performances, screenings and talks. Thursday's Gallery Night embraces local galleries.
Grand Palais, Avenue Winston Churchill, 75008
Salon du Chocolat
Sweet tooths will be in heaven at Salon du Chocolat, the world's largest chocolate and cocoa event. Celebrating its 25th birthday, the foodie salon attracts 500 global participants. Enjoy live chef demos, Japanese specialties, an exhibition of Christmas treats, a kids' area, bookshop, workshops and cultural performances from cocoa-producing countries. In 2019, a huge space dedicated to pastry, with a tempting tasting room, was added. Don't miss daily fashion shows at 5pm featuring chocolate dresses! Tickets are available online, including the premium-priced opening night.
Viparis, Pavilion 4, 1 place de la Porte de Versailles, 75015
Book a stylish Paris Perfect rental apartment to make the most of your action-packed vacation in fall.