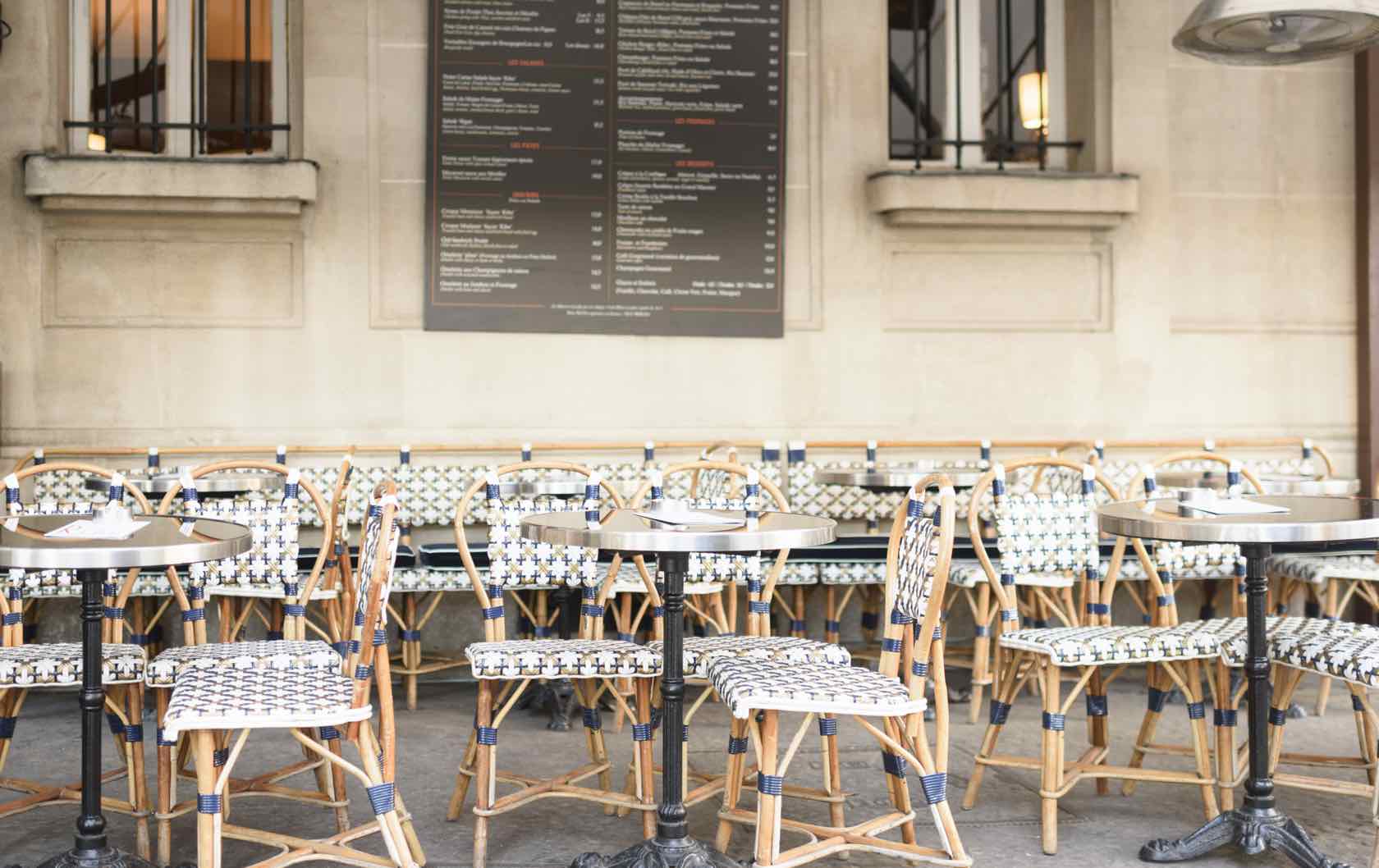 Drawing on centuries of tradition, authentic French cuisine is famous for its finesse and flavor. Make the most of your trip by sampling some of the nation's iconic culinary offerings, which turn eating into an art form. We've selected 12 classic savory French dishes to order while you're visiting Paris.
In Paris, Sample these Savory French Dishes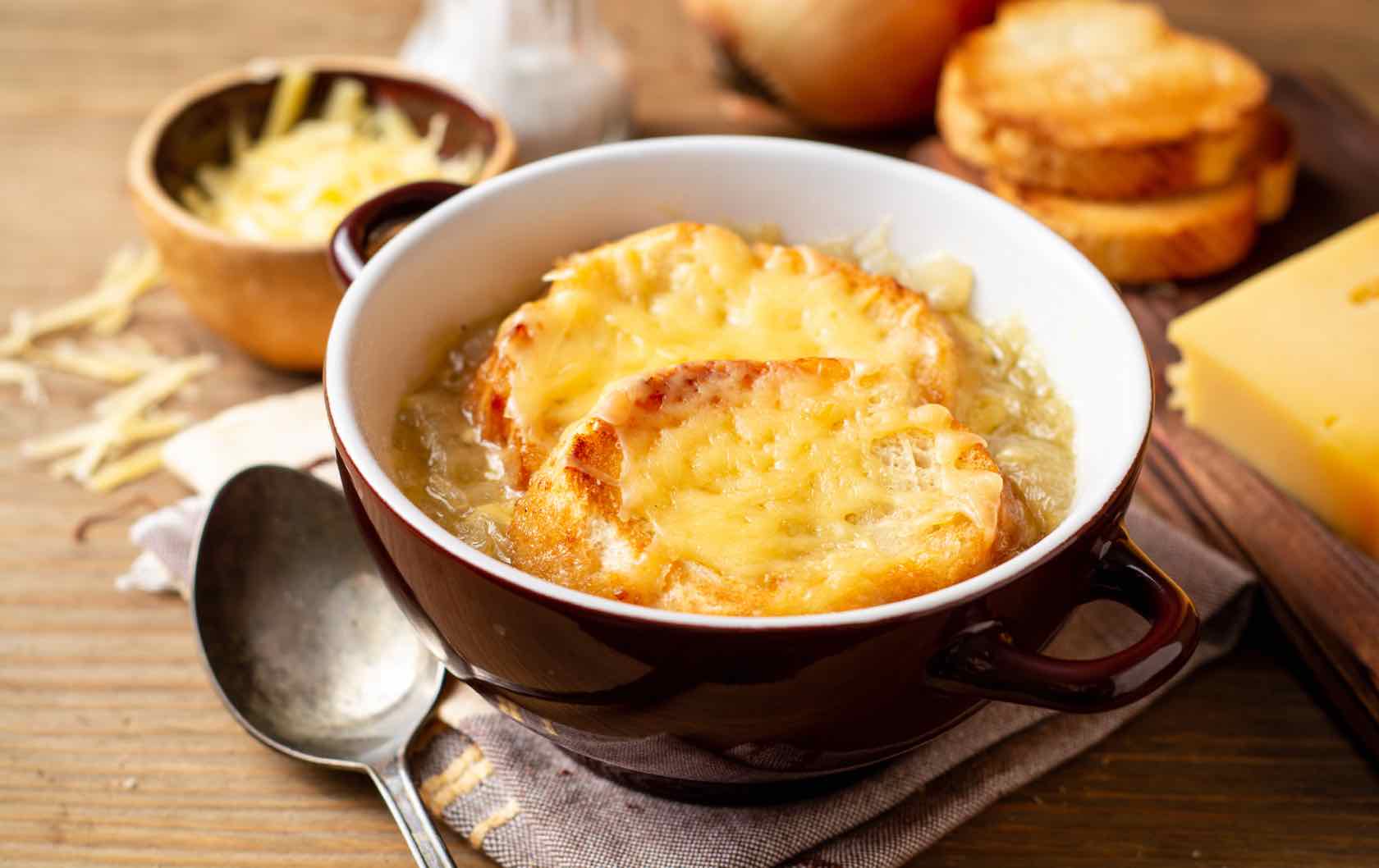 Soupe à l'Oignon
French onion soup is the ultimate comfort food. Given the country's love affair with cheese and peasant soups, it's no surprise this famous French dish unites the two. Ancient in origin, but with roots in 18th-century Paris, it's usually made from beef broth stock and caramelized onions served gratinéed with a chunk of cheesy bread and croutons. The ramekin may be placed under a grill for that magical melty topping. Brandy or sherry adds to the rich taste. This old-fashioned winter-warmer can be a starter or main, with vegetarian versions.
Order at: Café de Flore, 172 boulevard Saint-Germain, 75006, or Les Philosophes, 28 rue Vieille du Temple, 75004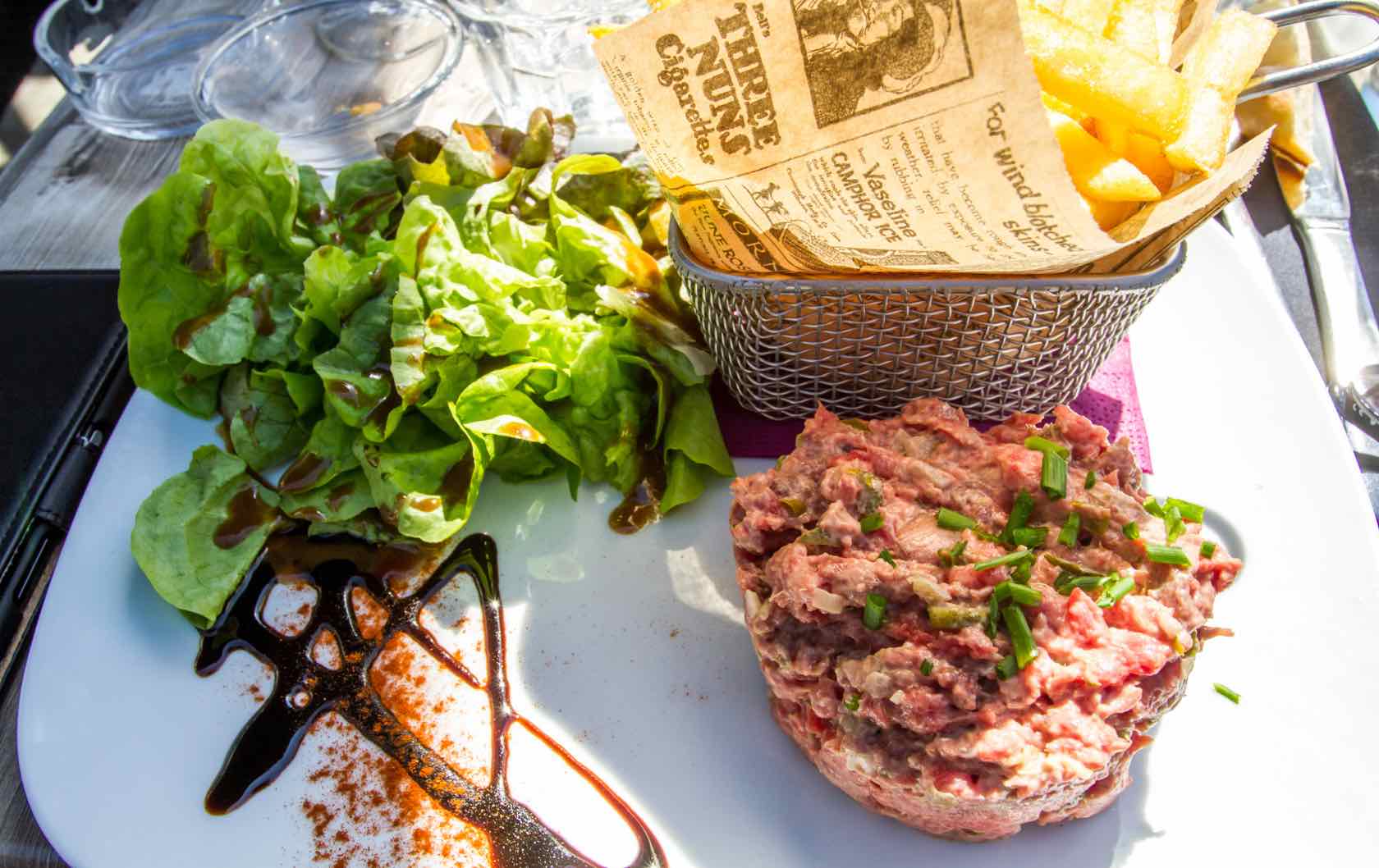 Tartare de Boeuf
Raw meat might seem freaky but tartare de boeuf – or steak tartare – is considered a delicacy. Usually made from fine minced beef, it's often created with a raw egg yolk, shallots and fresh parsley. A dressing of olive oil, mustard and red wine vinegar helps season the meat. Toasted bread, capers and an endive and celery salad make fun companions. The dish was once known as steack à l'Americaine and served with tartare sauce, but is believed to hail from the Mongols, Tartars and Slavic regions.
Order at: Bouillon Chartier, 7 rue du Faubourg Montmartre, 75009, or Le Severo, 8 rue des Plantes, 75014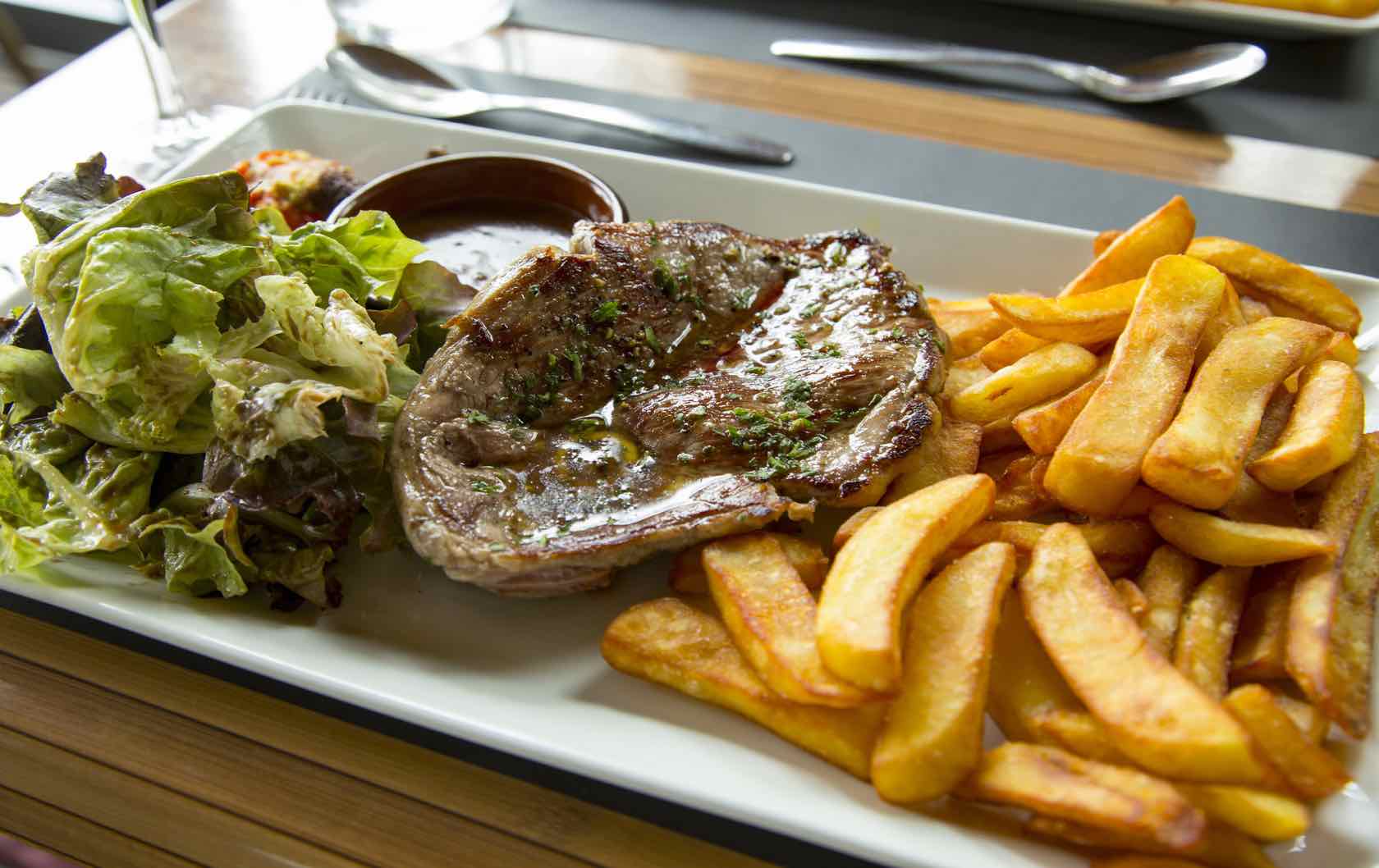 Steak-Frites 
Savory French dishes don't get more popular than steak-frites. Simply steak paired with French fries, it's a combination commonly served in French brasseries and is also the national dish of Belgium. Historically made with rump steak, these days the steak is usually a premium cut of beef, or entrecôte, pan-fried rare in a reduced sauce. If a minced hamburger is more your bag, look out for steak haché, often teamed with green pepper sauce and fries.
Order at: La Bourse et La Vie, 12 rue Vivienne, 75002, or Le Relais de l'Entrecôte, 20 rue Saint-Benoît, 75006 (plus branches)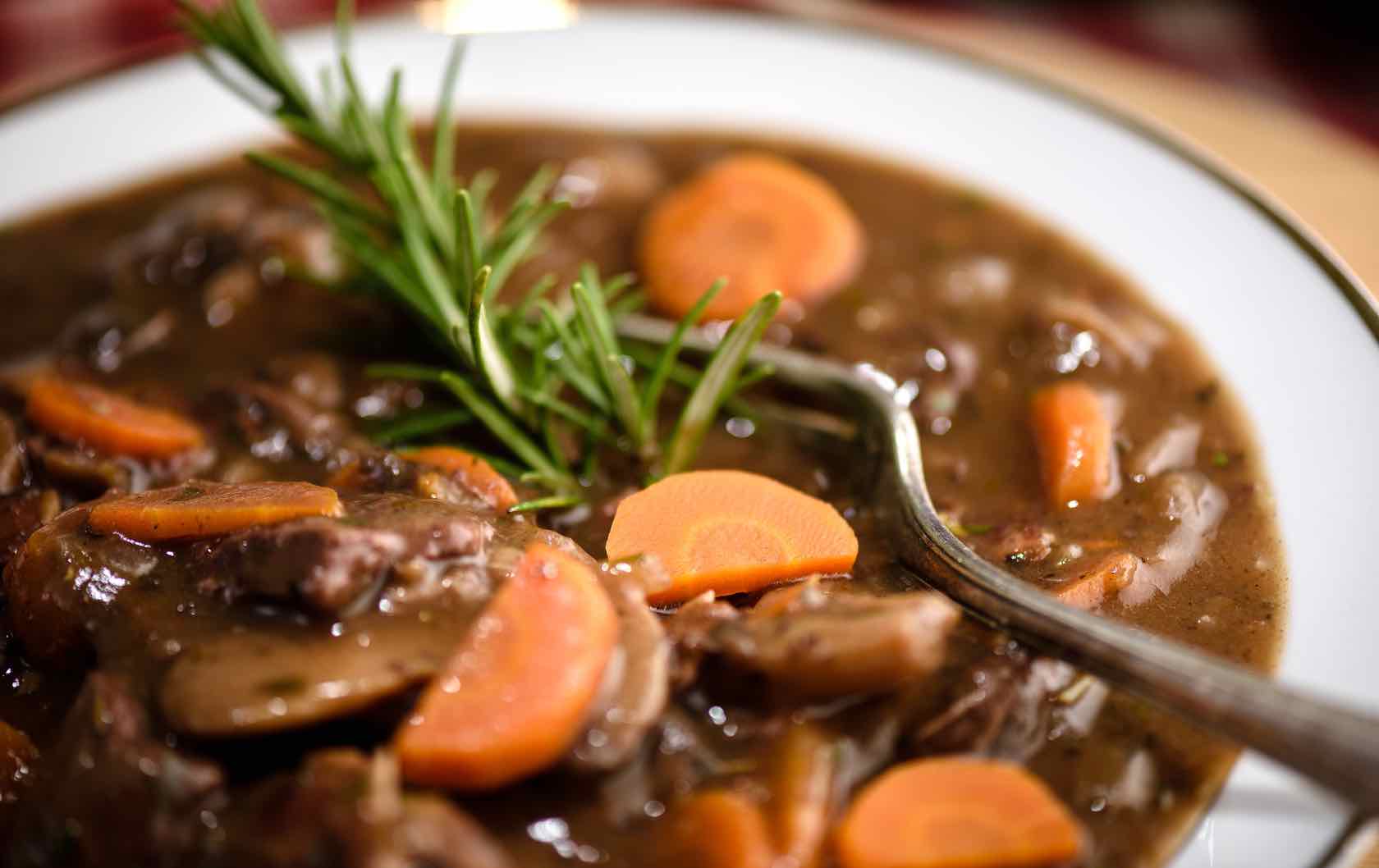 Bœuf Bourguignon 
Think French cooking and this hearty old-school recipe comes to mind. Boeuf Bourguignon is a stew braised in beef stock and red wine, often red Burgundy (hence the name). Slowly simmering it with carrots, onions, garlic and herbs amplifies the rich flavor, with garnishes including mushrooms, baby onions and bacon, and a side serving of boiled or mashed potatoes. A traditional standard of French bistros from the 19th century, beef Bourguignon was described by US chef Julia Childs as "one of the most delicious beef dishes concocted by man".
Order at: Josephine Chez Dumonet, 117 rue du Cherche Midi, 75006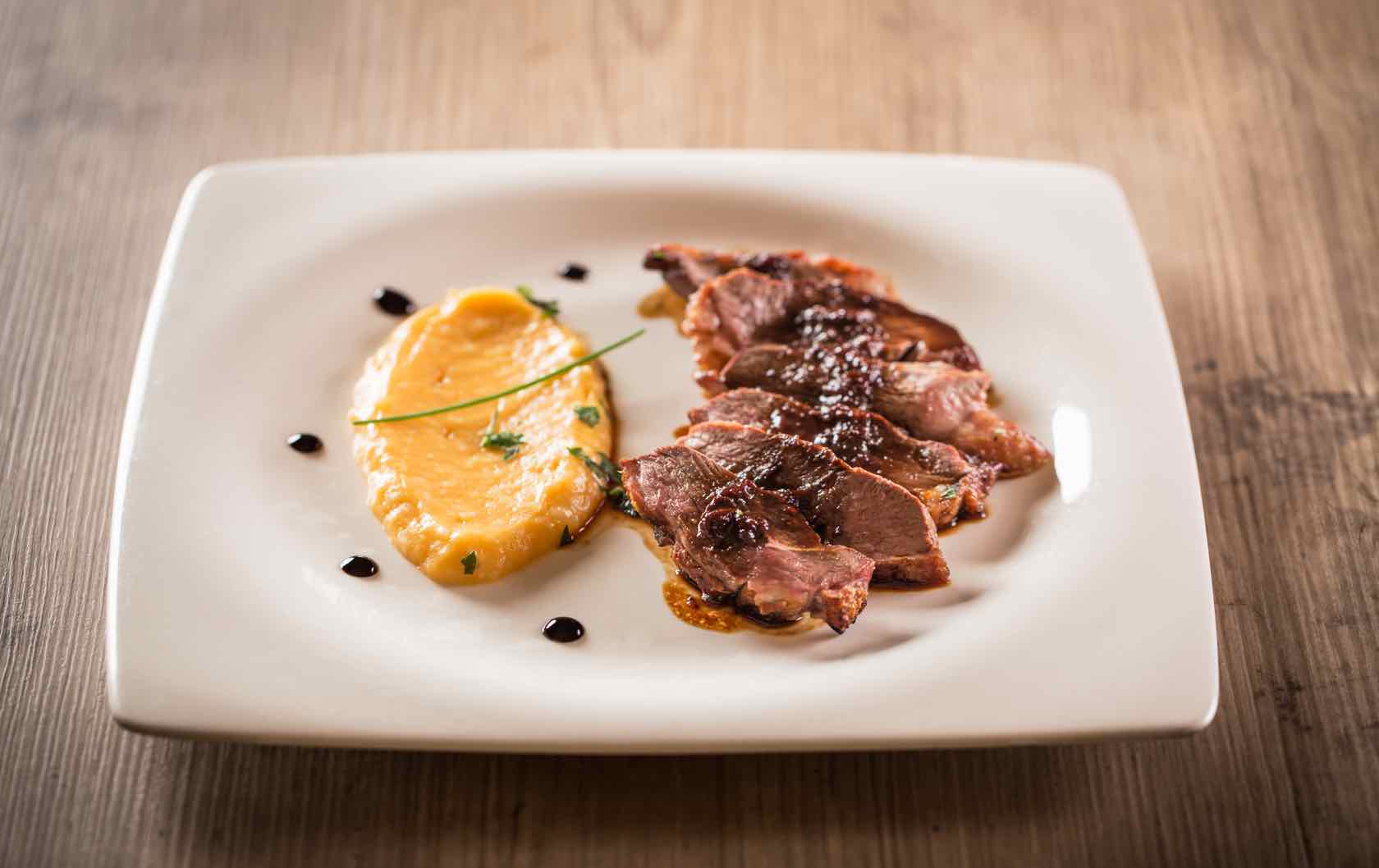 Magret de Canard 
This gamey duck breast cooked in its own fat is a classic French favorite – up there with snails (escargots) and frogs' legs! A specialty of southwest France, it is made from the breast of a duck – or occasionally a goose – that has been fattened up to make foie gras. Accompaniments often include mushrooms, peas and new potatoes. Think rich, succulent and seductive…
Order at: Le Procope, 13 rue de l'Ancienne Comédie, 75006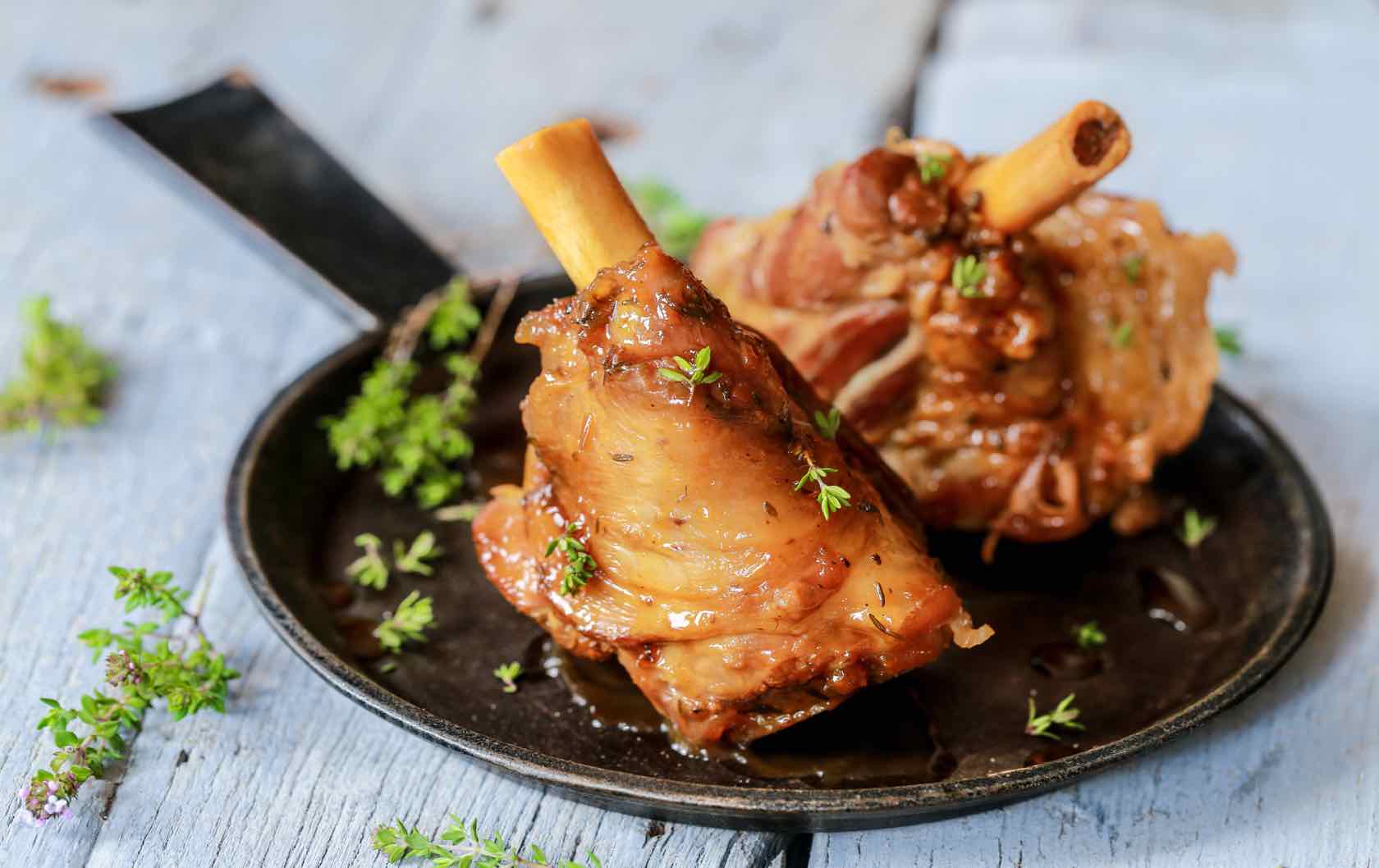 Le Gigot d'Agneau 
Associated with family meals on Easter Sunday, French classic le gigot d'agneau is a roasted leg of lamb. Seasoned with garlic, fresh rosemary, dried herbs (thyme, sage and lavender), olive oil, salt and pepper, it's simple to prepare but sensational to eat. It goes well with gratin dauphinois (sliced potatoes baked in milk or cream). The Easter link derives from Jesus being hailed as "the lamb of God".
Order at: Le Train Bleu, 1st floor, Gare de Lyon, place Louis Armand, 75012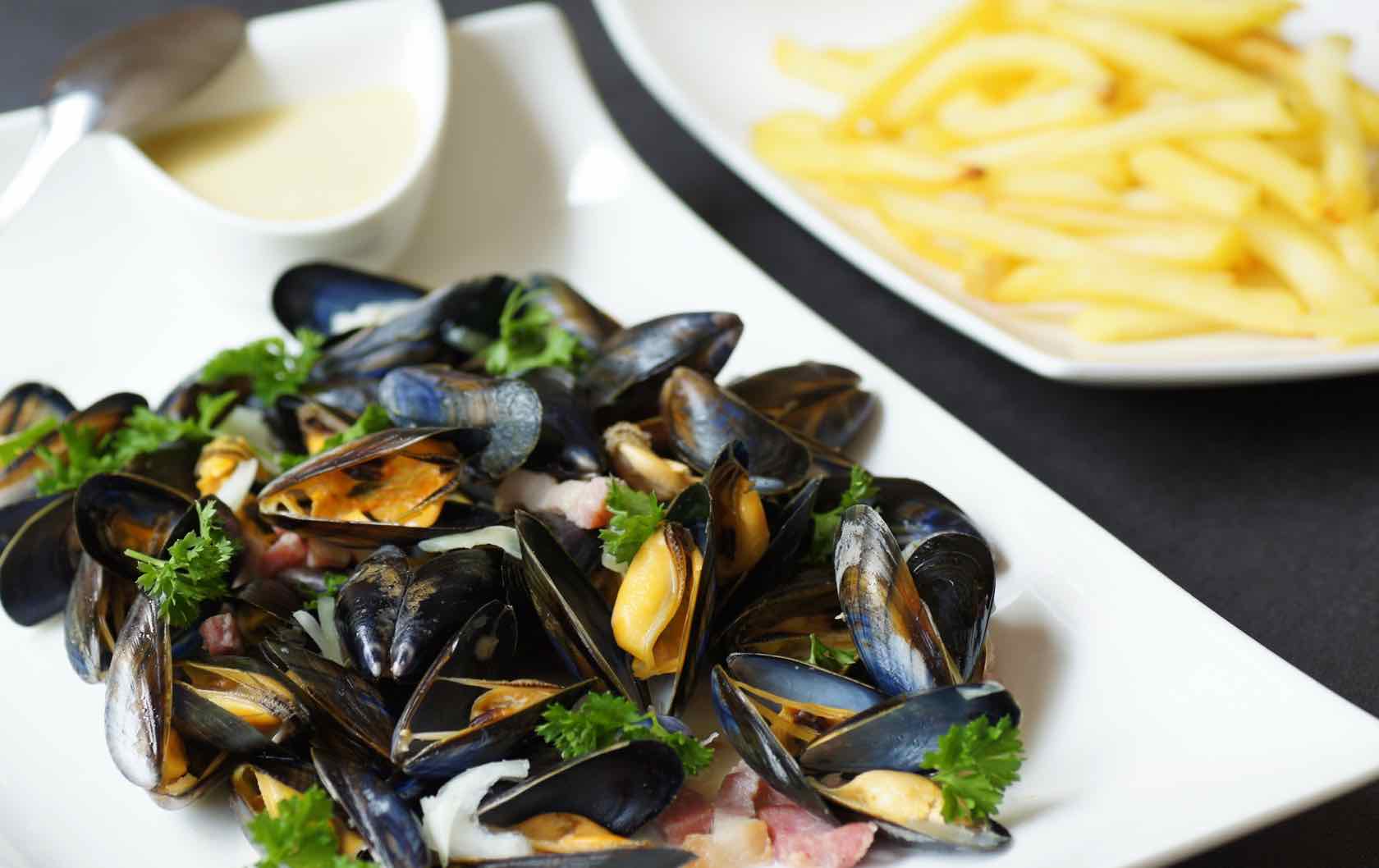 Moules Marinières
Moules marinières – mussels in white wine – is one of the most famous savory French dishes. You'll find it in coastal areas such as Brittany, where fresh seafood is abundant, but it's also beloved in Paris. Usually shallots, garlic, thyme and bay leaves are cooked in butter, before adding mussels in white wine, garnished with parsley, pepper and lemon. It's often dished up in a cast-iron pot with a baguette and beer. Try fab moules frites (mussels with French fries) too.
Order at: Au Trappiste, 4 rue Saint-Denis, 75001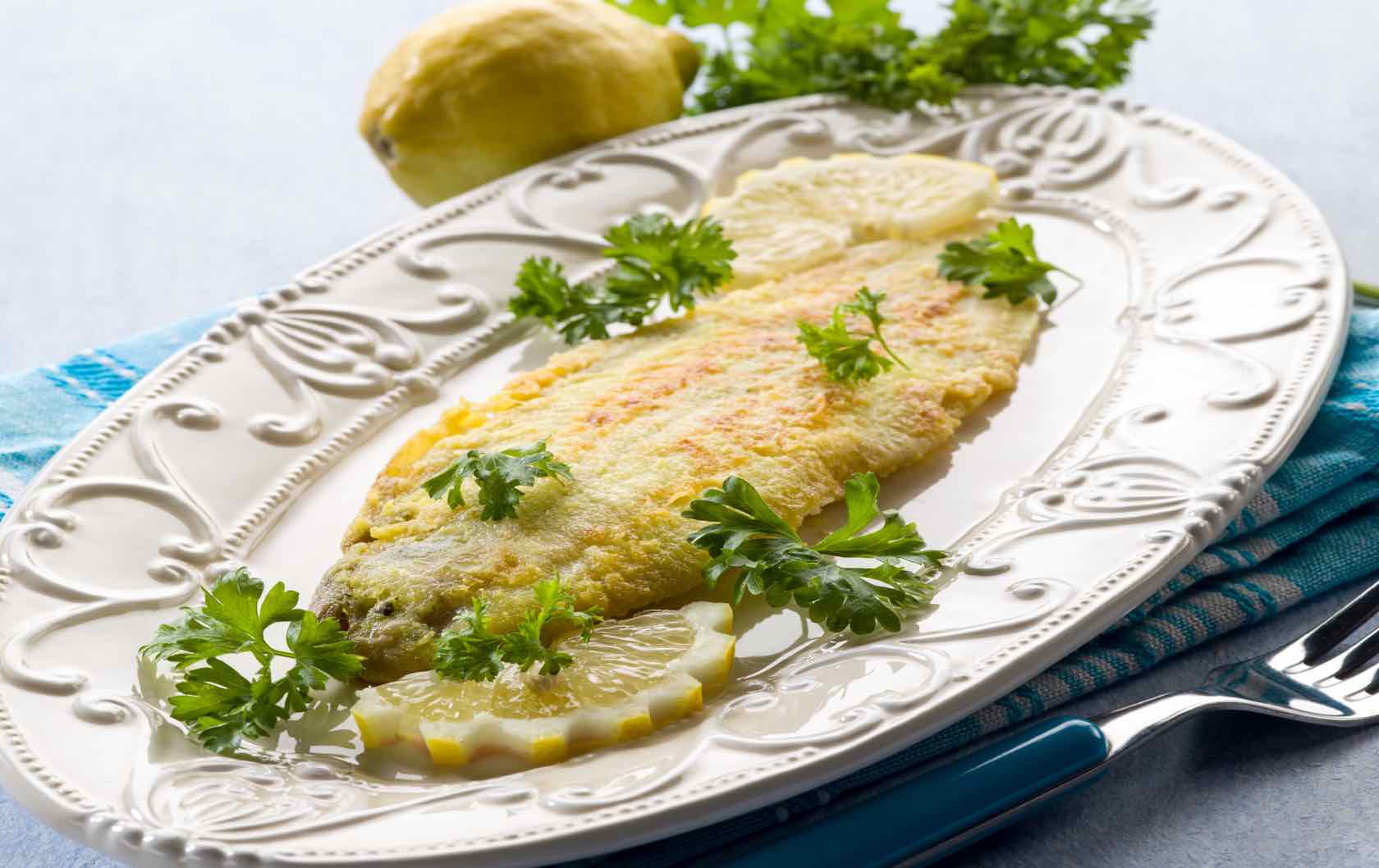 Sole Meunière 
The French adore butter and fresh fish, so legendary dish sole meunière ticks all the boxes. It consists of a whole sole or fillet coated in flour and pan-fried in butter. It's then served with the remains of the brown butter sauce, topped with parsley and lemon, and sometimes capers. Think light, moist and deliciously mild.
Order at: Divellec, 18 rue Fabert, 75007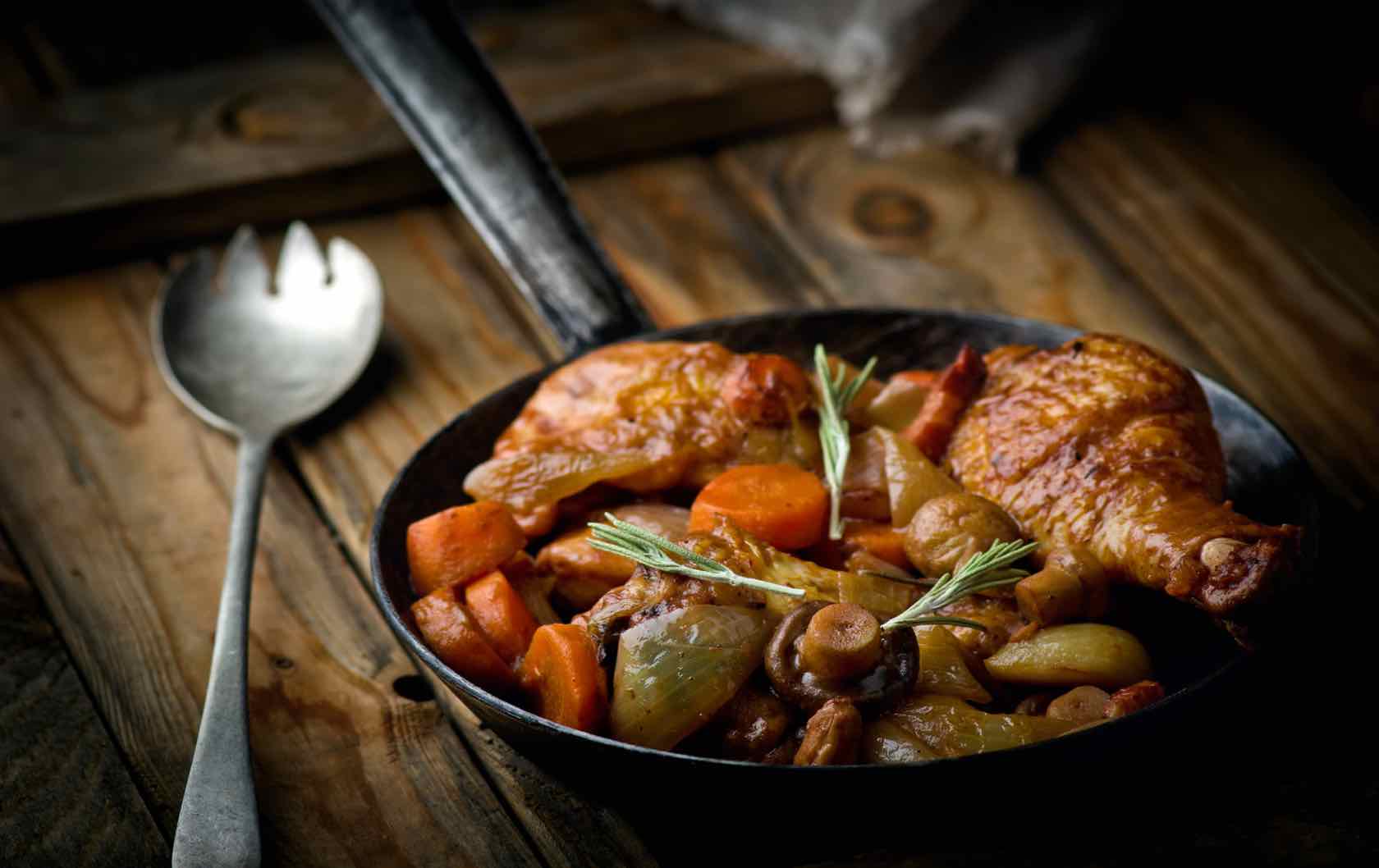 Coq au Vin
A classic among old-fashioned savory French dishes, coq au vin is chicken braised with wine, lardons, mushrooms, fragrant herbs and garlic. Ideal to warm you up in winter, it's usually made with red Burgundy wine and a dash of Cognac, and served with creamy mashed potato. Eternally elegant, this saucy culinary favorite never goes out of style.
Order at: Buvette, 28 rue Henry Monnier, 75009, or La Jacobine, 59 rue Saint-André des Arts, 75006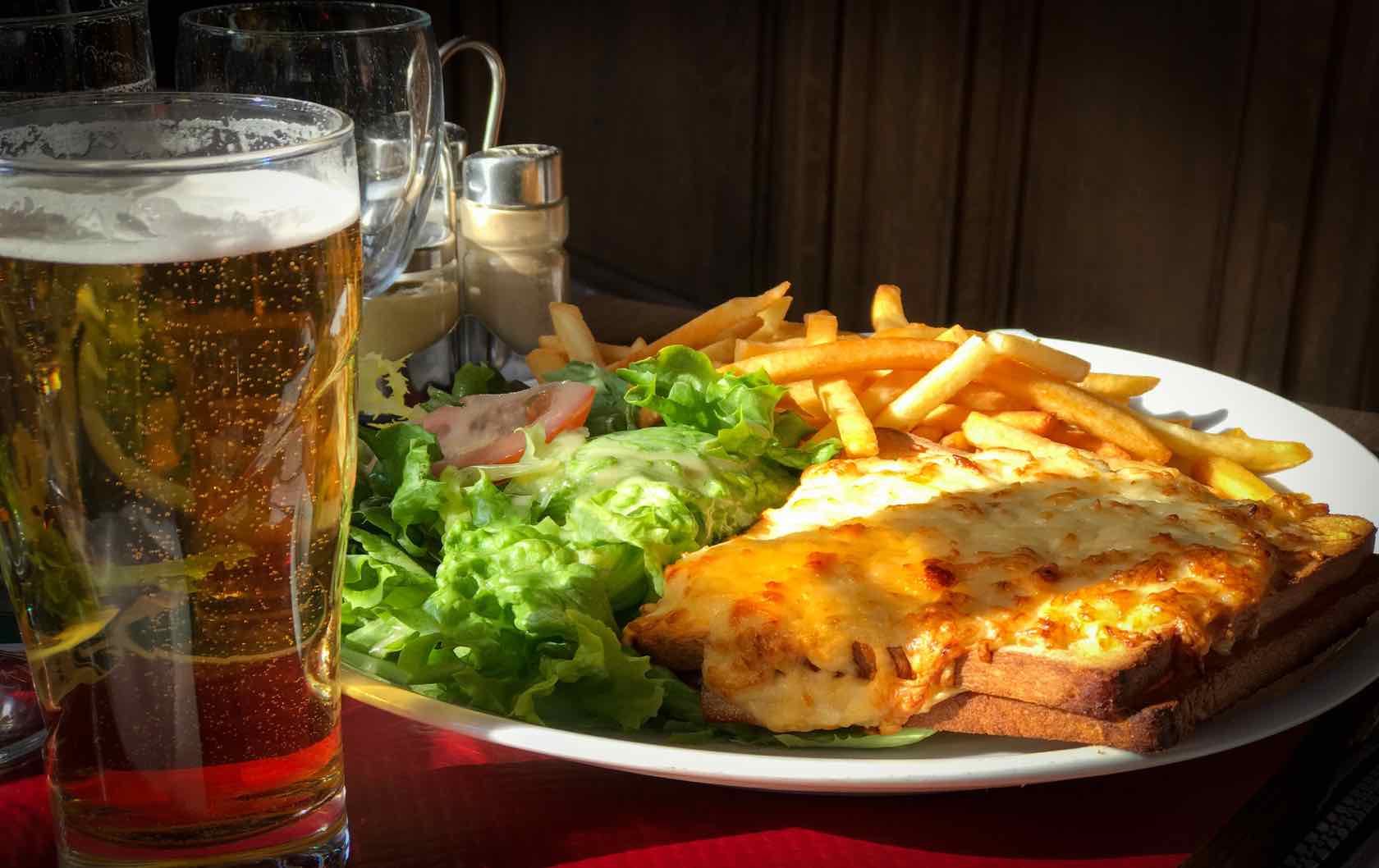 Croque Monsieur 
A heavenly hot toasted sandwich, the croque monsieur is a French brasserie and café staple. The filling baked snack is usually made with ham and thick, gooey cheese (typically Emmental or Gruyère), often with a green salad on the side. It's sometimes topped with creamy Béchamel sauce with a hint of Dijon mustard. Alternatively, try the croque madame, topped with a fried egg.
Order at: Les Deux Magots, 6 place Saint-Germain-des-Prés, 75006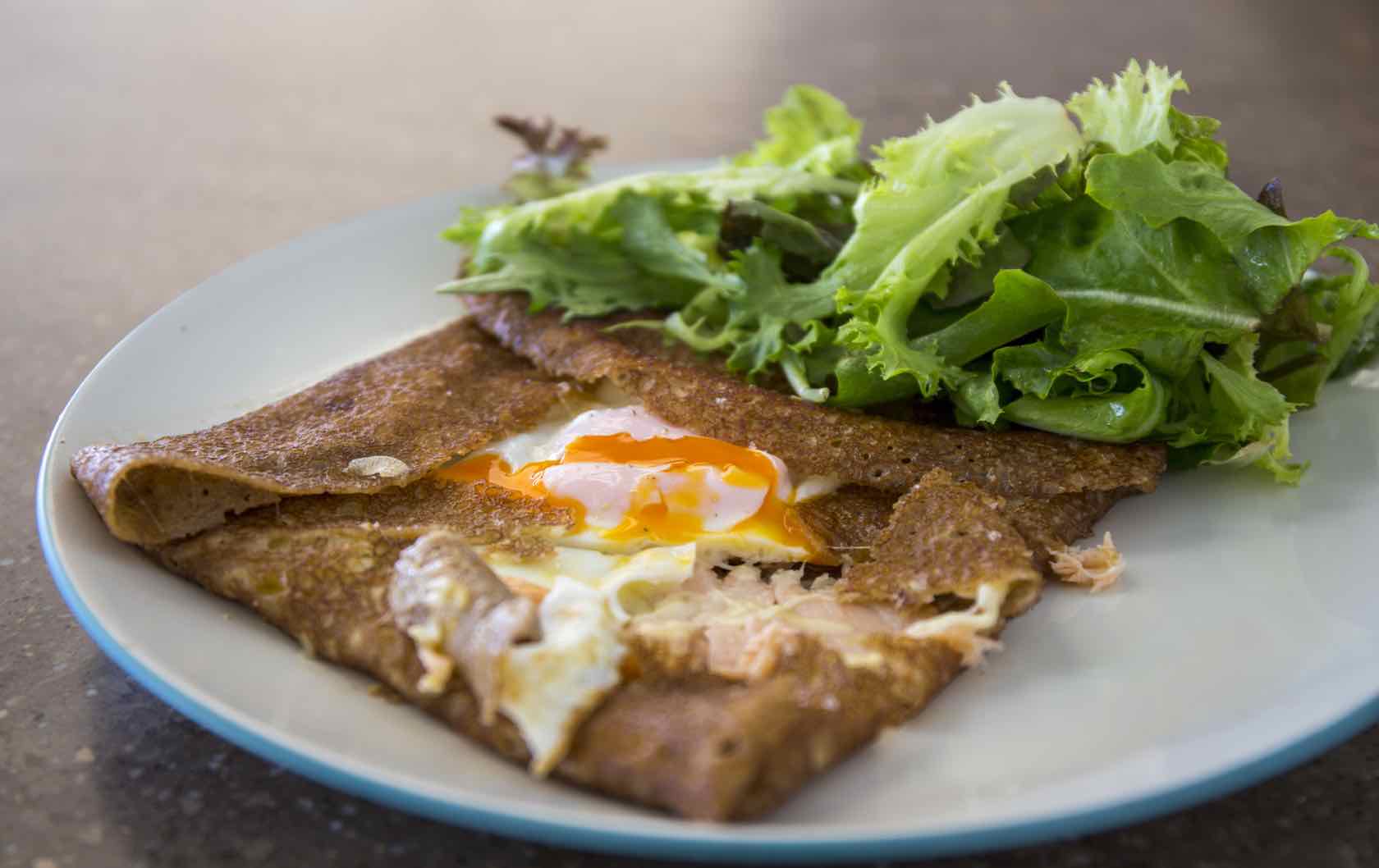 Galettes 
These delicious, thin buckwheat flour pancakes are usually served with a savory filling. Hailing from France's Brittany region, they are a gluten-free alternative to the paler, golden crêpe pancakes made from white wheat flour. Typical fillings include spinach, egg and cheese or smoked herring and potatoes and they taste great washed down with cider.
Order at: Breizh Café, 109 rue Vieille du Temple, 75003 (plus branches)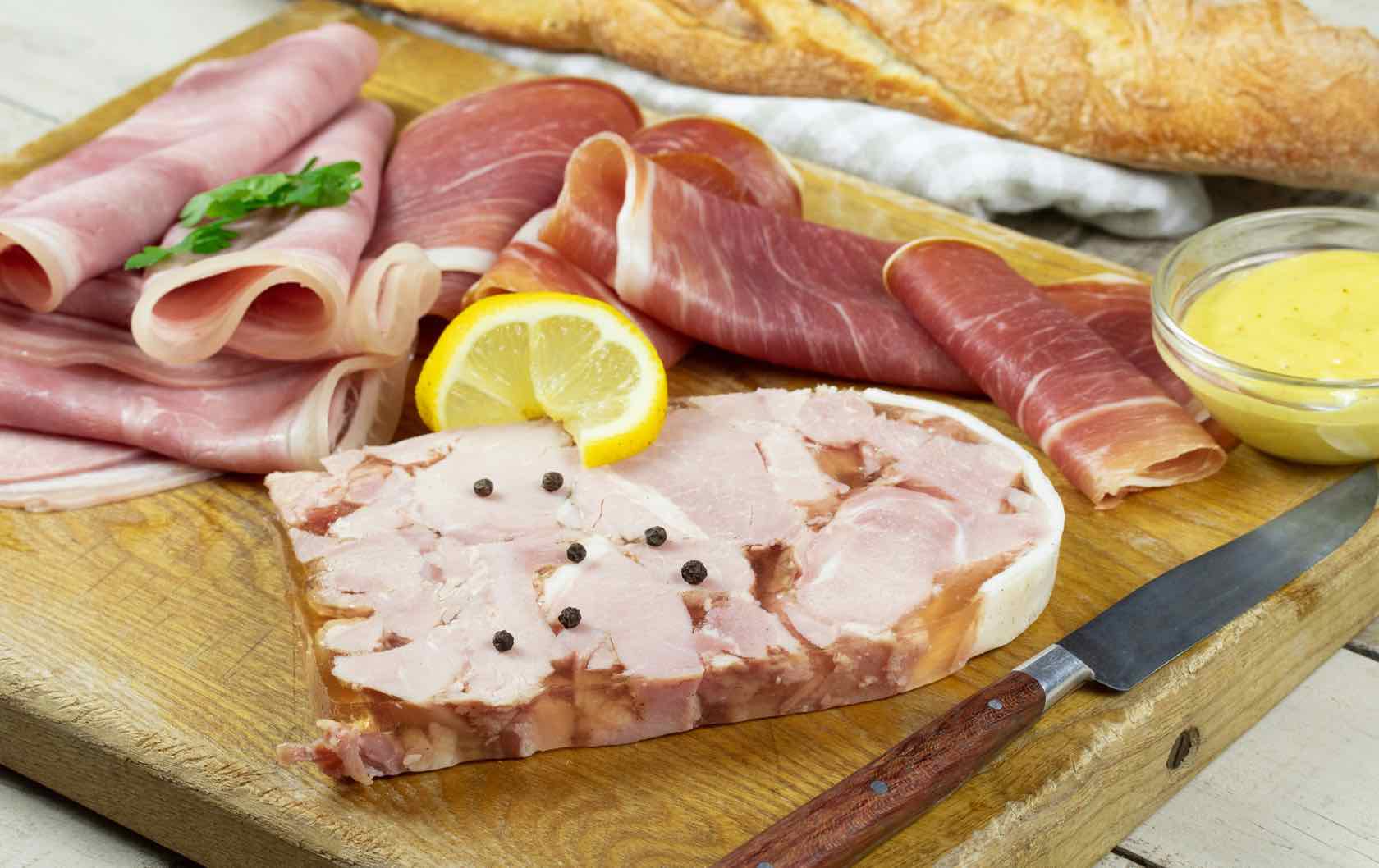 Charcuterie and Cheese
The French love platters of cheese and charcuterie – anything from cured meats such as salami, sausage, bacon and ham to pâté, baguettes, cornichons (sour pickles) and mustard. Best sampled with red wine, they can be a whole meal (like a Ploughman's lunch), a starter or the ideal end to dinner with friends. Seek out a planche mixte, which combines cheese and meats. You'll often be served olives, crackers, peppers, vegetable sticks, white asparagus or celeriac remoulade too.
Order at: La Vache dans les Vignes, 49 quai de Jemmapes, 75010, or Septime La Cave, 3 rue Basfroi, 75011
Fancy sampling some unforgettable French savory dishes? Find stylish, centrally located Paris Perfect vacation apartments handy for the city's best restaurants.