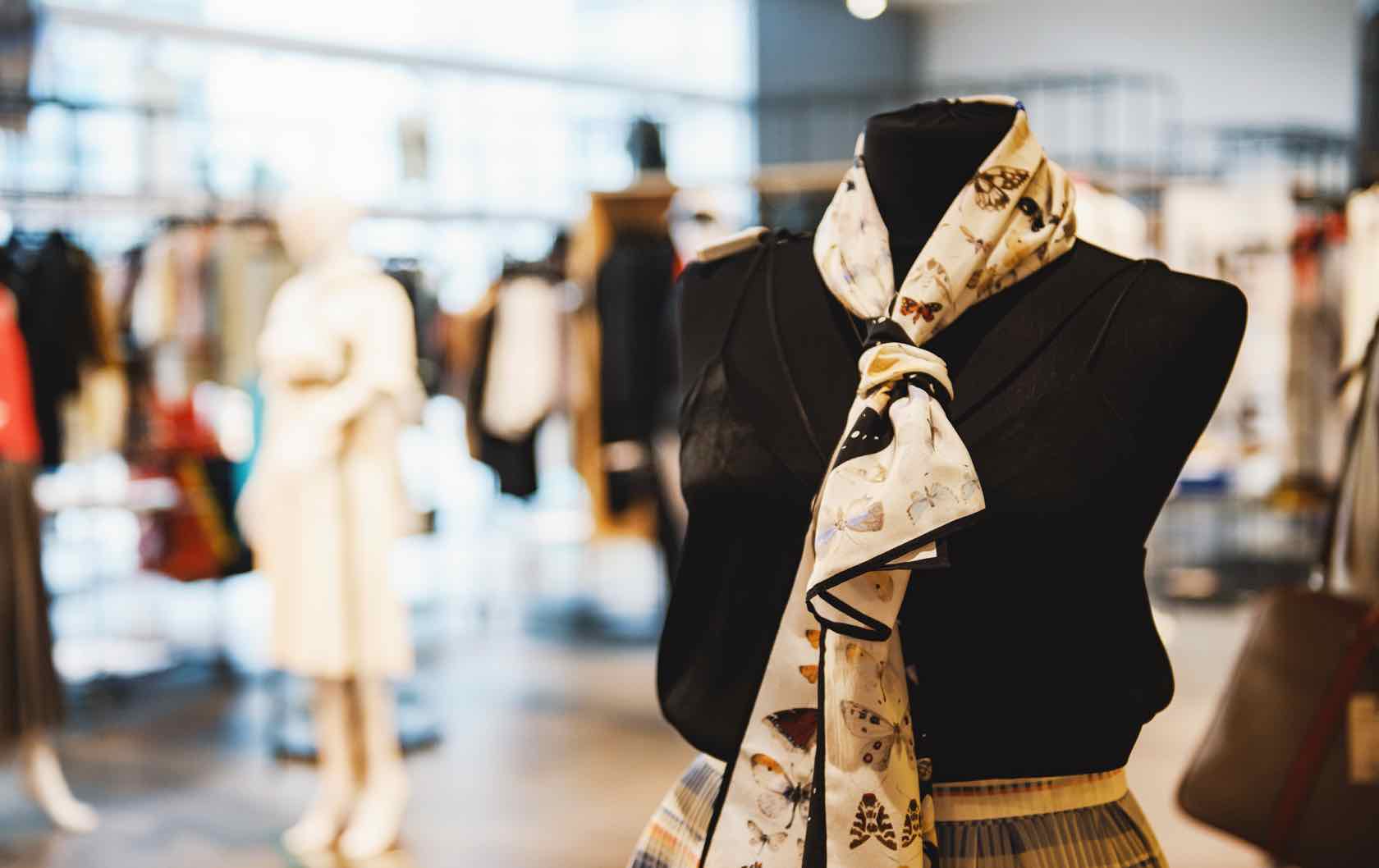 With Paris the world's fashion capital, once home to venerated designers including Coco Chanel, Christian Dior and Yves Saint Laurent, where better to embark on a vintage shopping spree? You may even find timeless treasures crafted by these very designers. The question is, with so many consignment and vintage shops, referred to as dépôt–vente by the locals, where to go vintage shopping in Paris? Allow me to share my favorite addresses.
Vintage Shopping in Paris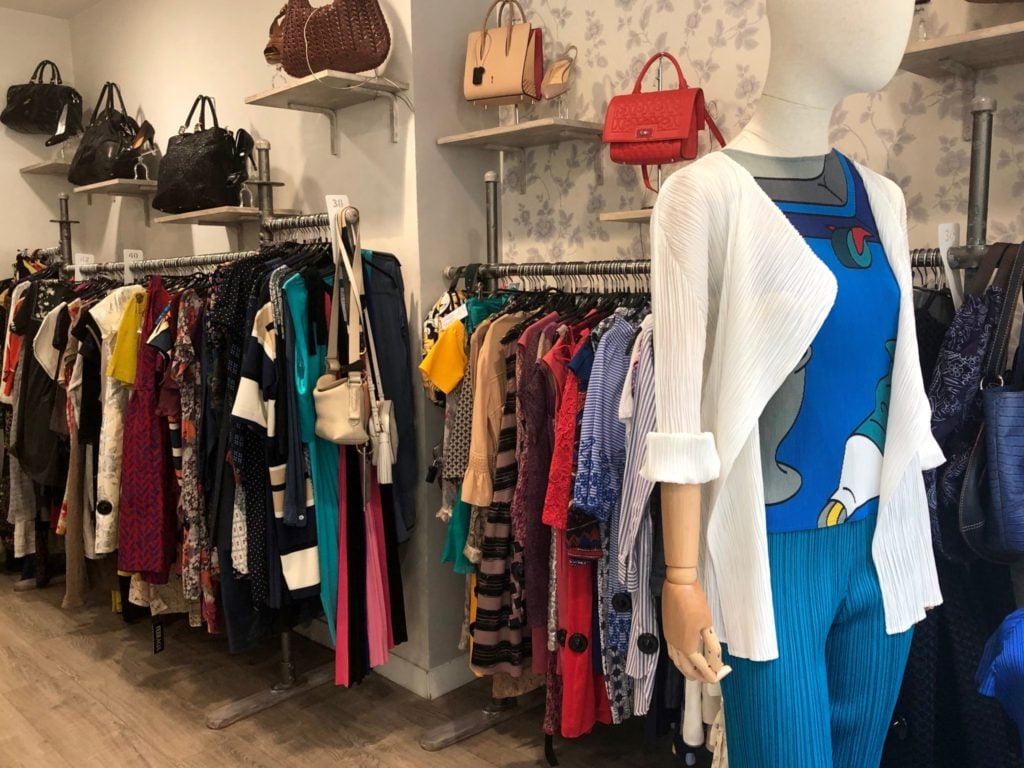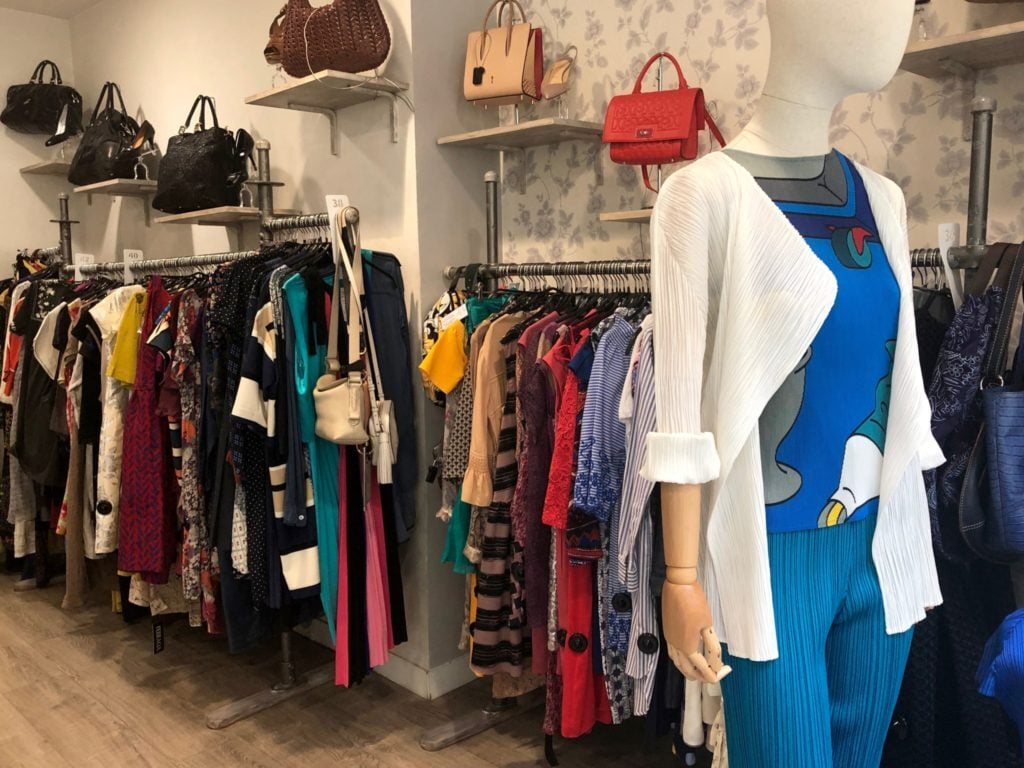 La Marelle
Discreetly tucked into 19th century covered passage Galerie Vivienne, La Marelle offers a selection of attire for any and every occasion. While the main floor features top French ready-to-wear labels, head up the narrow staircase into a world of luxury for less. Racks of French and international designers are showcased, Issey Mikaye, Miu Miu and Lanvin among them. You'll also find shoes and bags to match.
25 Galerie Vivienne 75002
+33 (0)1 42 60 08 19
Monday-Friday 10:30-6:30, Saturday 11:30-6:30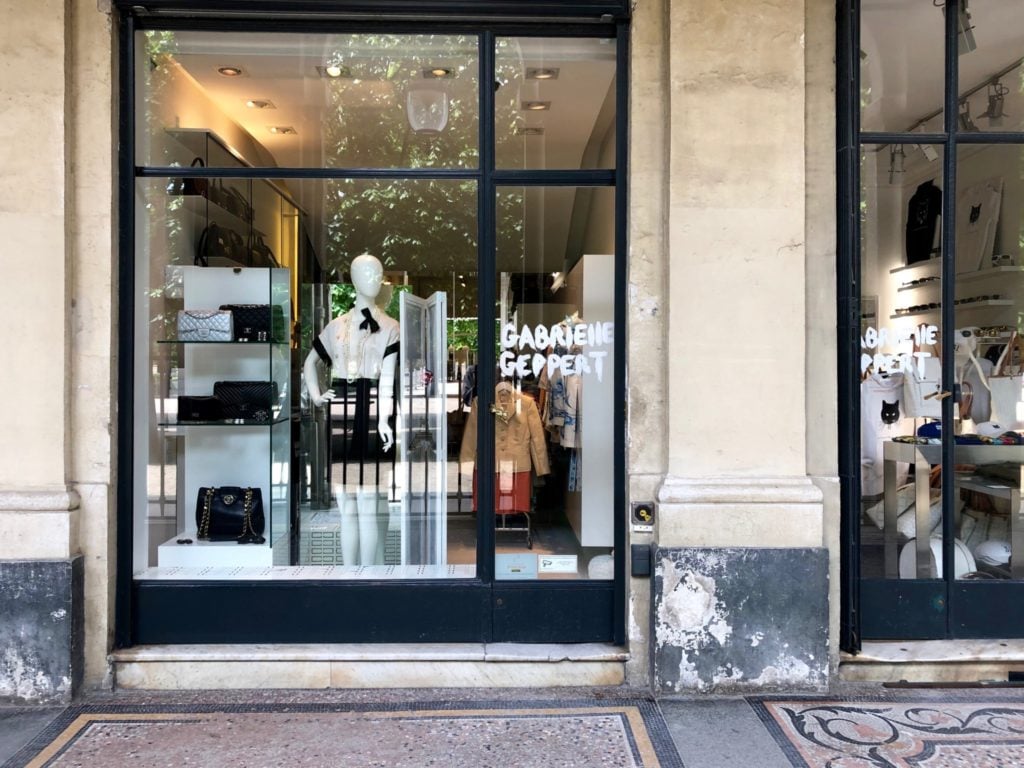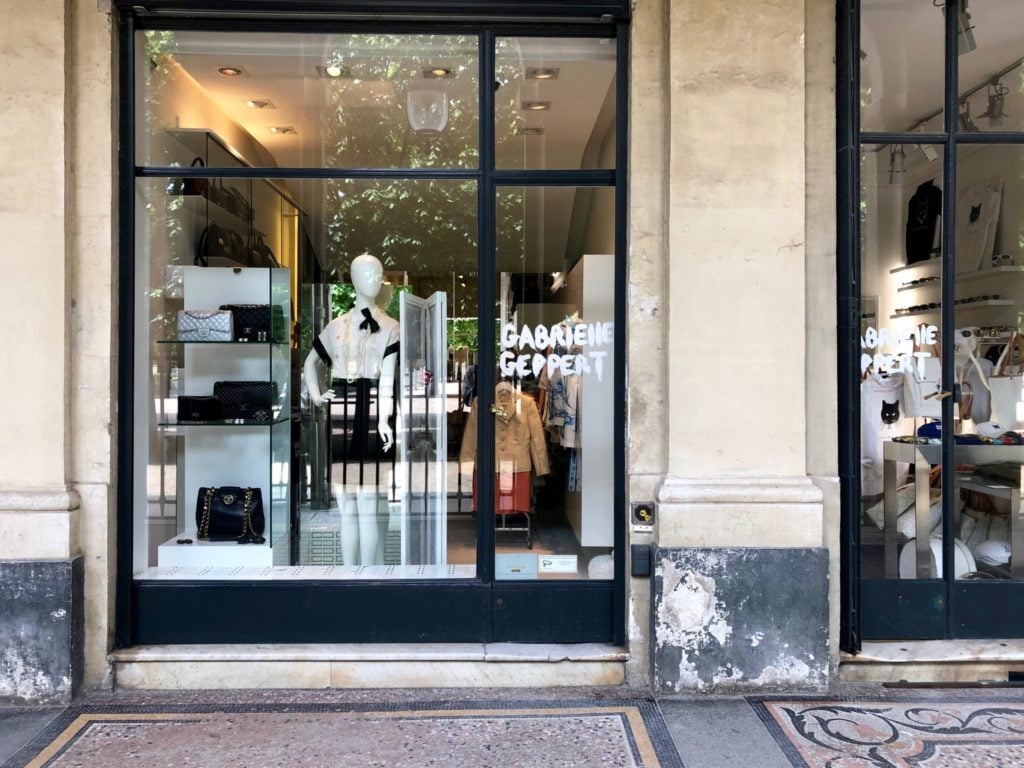 Gabrielle Gepper
Beneath the regal arcades of Palais Royal meet Gabrielle Geppert, dressed to perfection in her signature vintage attire, her long white hair part of her ensemble. Gabrielle opened her vintage treasure trove in 2003 and has been collecting and selling clothes, bags, jewelry, shoes, and sunglasses ever since. Feast your eyes on an impressive array of clothing and accessories by Hermès, Chanel and Yves Saint Laurent, to name a few. Next door discover her own label of "graphic poetic" including clothing and jewelry.
32-33 Galerie Montpensier 75001
+33 (0)1 42 61 53 52
Monday-Saturday 11-7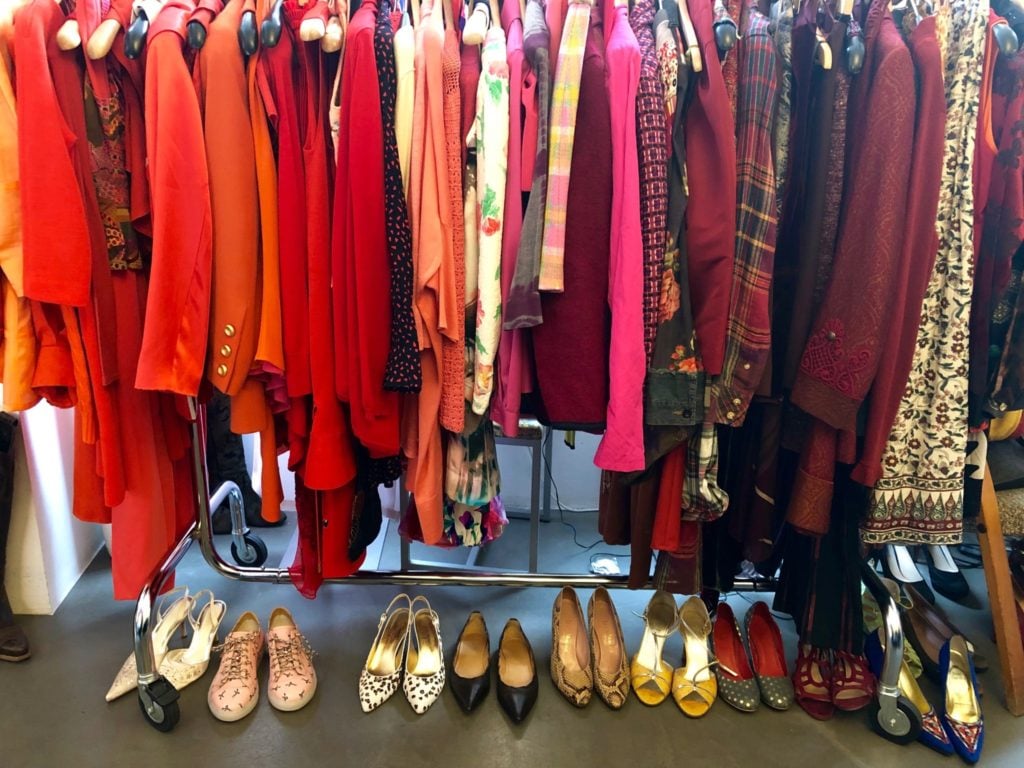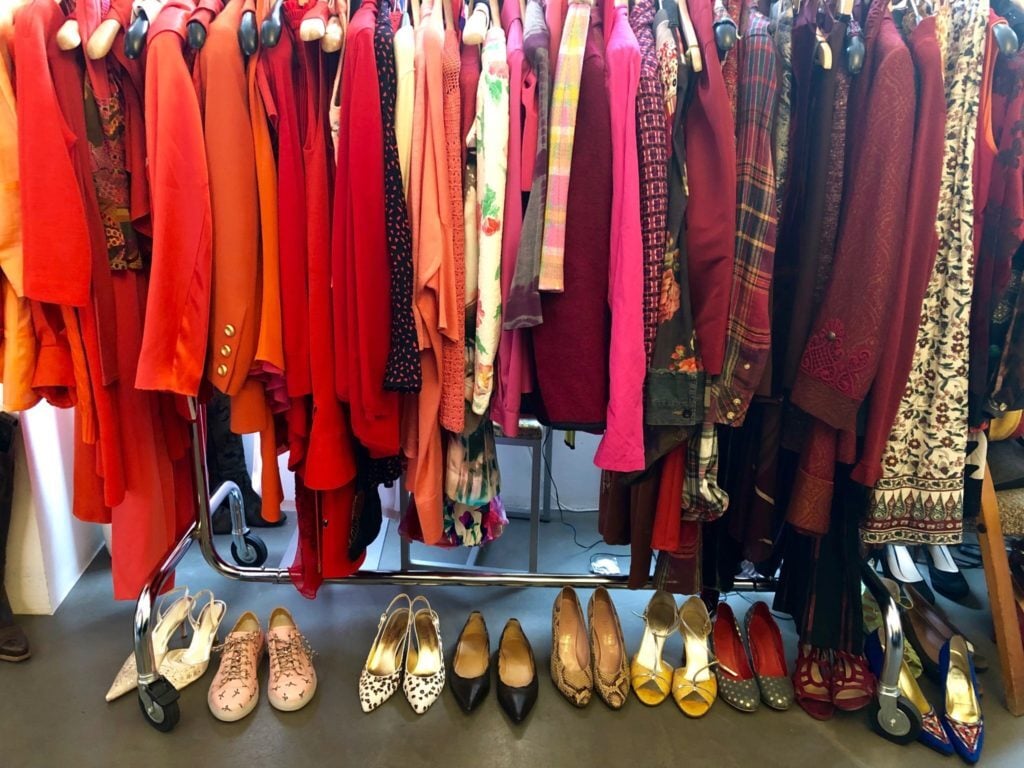 Citizen Concept Store
Nestled in the Haut Marais, Citizen Concept Store is well stocked with fashions from past to present day, including some of the most luxurious French and international labels. From scarves to shoes to handbags, this consignment boutique (featured in 2017 in Hollywood film Personal Shopper) will quickly become a favorite vintage shopping destination. Owner Laurent will greet you warmly and offer advice on his well-curated collections.
8 rue du Roi Doré 75003
+33 01 42 78 93 75
Monday-Sunday 11-7
Chercheminippes
What began as one second-hand store, quickly grew to take up an entire street, or so it appears. Featuring a vast selection of contemporary brands, Chercheminippes has something for everyone. With seven store locations all along Rue du Cherche-Midi, you can dress the whole family and decorate your home. There's even a shop dedicated to children and another exclusively for women's accessories.
102, 106, 109, 110, 111, 114, 124 rue du Cherche-Midi 75006
+33 (0)1 45 44 97 96
Tues-Sat 10:30-5:30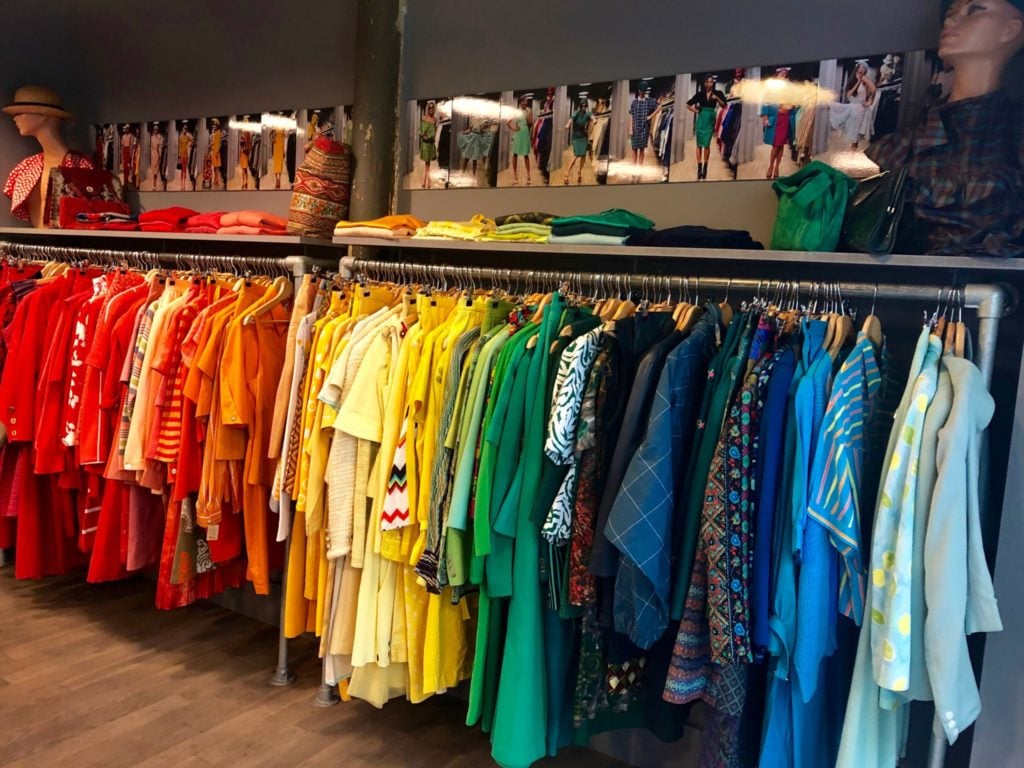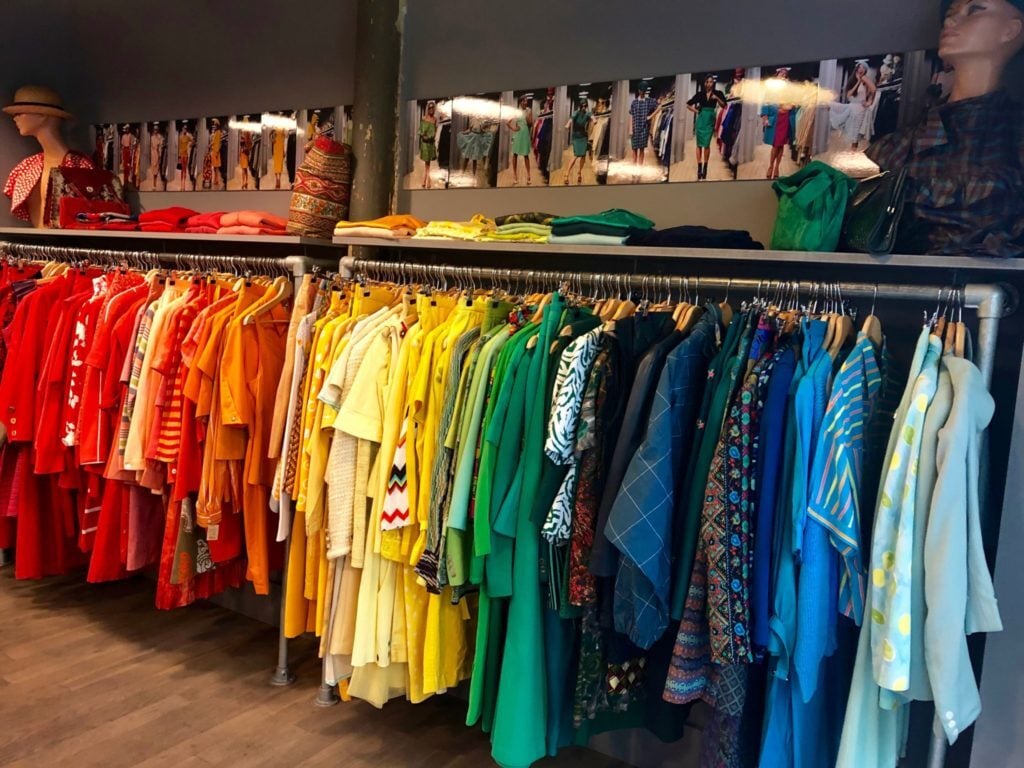 THANX GOD I'M A V.I.P.
Discover a rainbow of vintage ware from the 70s, 80s and 90s just steps away from Place de la République in the 10th arrondissement. (Read more about the neighborhood in my article for The Independent.) THANX GOD I'M A V.I.P. opened in 2008 and boasts a 200m2 (over 2,000 square feet) space where both men and women can reinvent themselves in style. Shoes too are among the timeless accessories. They also recently added their own label to the mix.
12 rue de Lancry 75010
+33 (0)1 42 03 02 09
Monday-Saturday 2-8
Now that you know where to get your vintage fashion fix, it's time to get your perfect apartment reserved! Our team is ready to help. Give us a call at 1-888-520-2087 from the USA or email [email protected].
Kasia Dietz is a freelance writer and handbag designer from New York who leads bespoke fashion tours and bag painting workshops. Kasia writes about life in Paris and travels beyond on her blog loveinthecityoflights.com and contributes to magazines and sites including France Today, Evening Standard, The Independent, Metropolitan, SilverKris, Newsweek, Bonjour Paris, Fathom, Hemispheres, Skylife, Canadian Traveller and Luxos. Kasia Dietz handbags are inspired by worldly jaunts, made in Paris, and available online and in select Paris boutiques.