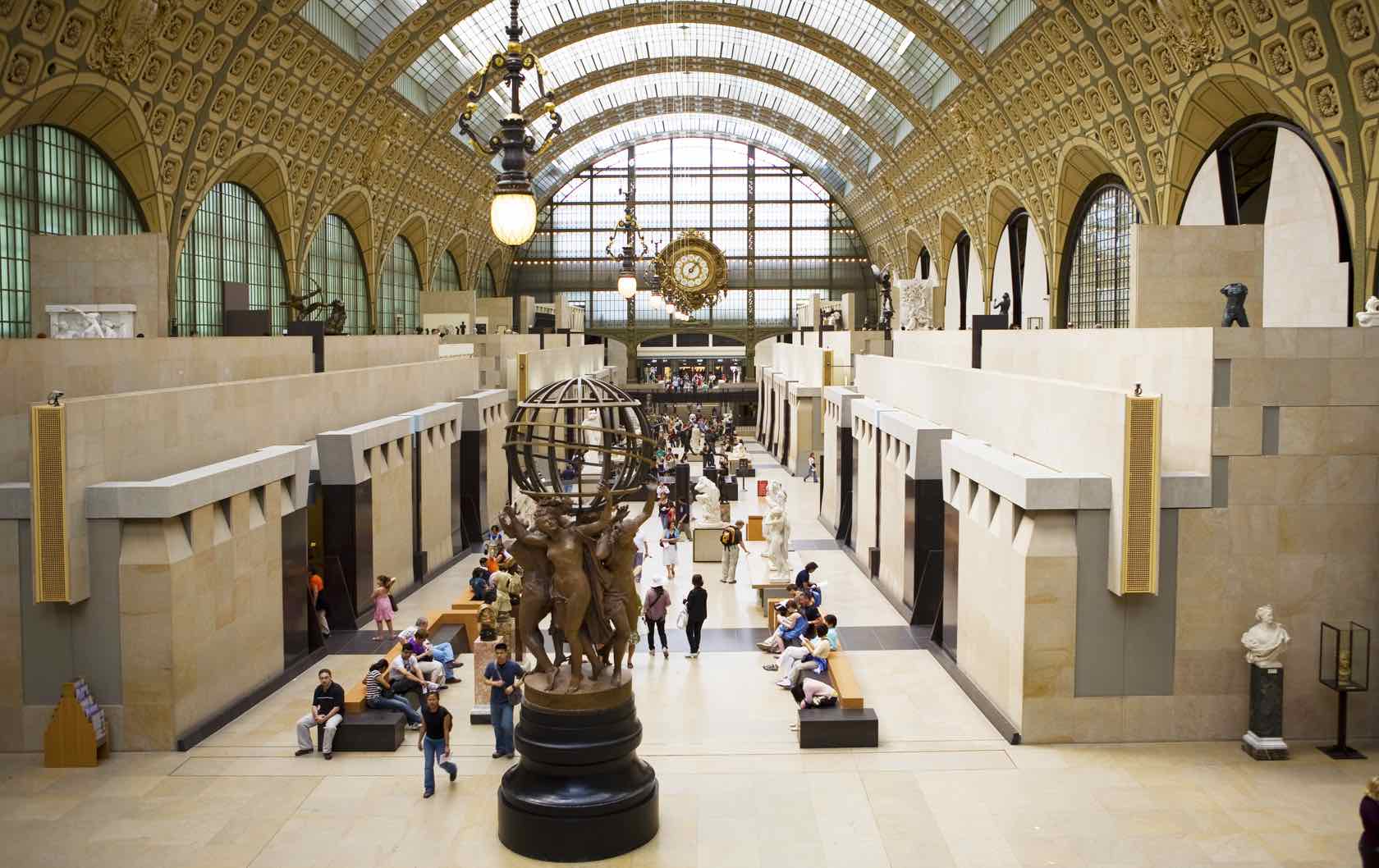 If you love art and culture catch the best museum exhibitions in Paris this year. Treat yourself to an inspiring trip in 2020, with a chic Paris Perfect vacation apartment on the side. Here are 10 of our must-see exhibitions.
Cézanne and the Master Painters. Dream of Italy
Get a fix of French art with an Italian twist at the Musée Marmottan Monet. Exhibition Cézanne and the Master Painters. Dream of Italy compares French artist Paul Cézanne (1839-1906) – the forerunner of Cubism – with Italian masters from the 16th to 19th centuries. On from 27 February to 5 July 2020, it includes works by Italians Tintoretto, Giordano and Morandi, Frenchman Poussin and Spaniard El Greco.
2 rue Louis-Boilly, 75016 (closed Mondays)
Harper's Bazaar. First in Fashion
To mark the reopening of its fashion galleries, the Musée des Arts Décoratifs presents major exhibition Harper's Bazaar. Premier magazine de mode. On view from 28 February to 14 July 2020, it chronicles 152 years of fashion history celebrating the US magazine's influential editors, art directors and creative contributors, from Carmel Snow, Alexey Brodovitch and Diana Vreeland to Man Ray, Salvador Dali, Andy Warhol and Richard Avedon. Couture and ready-to-wear pieces from the museum's collection illustrate the show, alongside iconic dresses. Follow-up exhibition Luxes explores global luxury (23 April to 6 September 2020).
107 rue de Rivoli, 75001 (closed Mondays)
Monet, Renoir… Chagall, Journeys around the Mediterranean
Former foundry Atelier des Lumières, near Père Lachaise Cemetery, hosts monumental digital experiences using multiple video projectors and an immersive sound system. One of the most family-friendly museum exhibitions in Paris is Monet, Renoir… Chagall, Journeys around the Mediterranean (28 February 2020 to 3 January 2021). From Impressionism to Modernism, it charts the link between creativity and coastal colors and light. Masterpieces by 20 artists including Monet, Renoir, Matisse, Dufy and Chagall are projected from walls to floors and ceilings, with seven sequences lasting 40 minutes. On show in parallel is 10-minute work Yves Klein: infinite blue.
38 rue Saint-Maur, 75011
Turner
A collaboration with Tate Britain, this must-see Turner retrospective at the Musée Jacquemart-André pays homage to the work of famous English artist Joseph Mallord William Turner (1775-1851). Running from 13 March to 20 July 2020, it features 60 watercolors and 10 oil paintings, showcasing his eye-catching experiments with light from landscapes to cityscapes and seascapes.
158 boulevard Haussmann, 75008
James Tissot's ambiguous modernity
Fascinating French artist James Tissot (1836-1902) is the subject of one of 2020's museum exhibitions in Paris, on at Musée d'Orsay from 24 March to 19 July. Born in Nantes, he studied in Paris but spent time in England, where his romantic paintings of lover Kathleen Newton captured her frail charm and dreamy dresses. After her tragic death in 1882 he returned to France, where his series Women of Paris featured women from all stratas of society and their fabulous fashion statements. Paris Perfect stay Savigny is a stroll away.
1 rue de la Légion d'Honneur, 75007 (closed Mondays)
Giorgio de Chirico. Metaphysical painting
Architects love the paintings of Greek-born Italian innovator de Chirico (1888-1978), with their flair for interiors, buildings, perspective and style. Catch exhibition Giorgio de Chirico. Metaphysical painting at Musée de l'Orangerie from 1 April to 13 July 2020 and discover how the man who influenced the Surrealists was inspired by Germany, Italy and avant-garde Paris.
Jardin des Tuileries, Place de la Concorde, 75001 (closed Tuesdays)
Cindy Sherman
American artist Cindy Sherman is famous for her personal transformations, casting herself as film stars, historical figures and even clowns in photographic self-portraits. Cindy Sherman at the Fondation Louis Vuitton is the most substantial exhibition of her work to be shown in Europe for a decade. The career-spanning show at the foundation features 170 artworks from 1975 to 2020, focusing especially on pieces created since the early 2010s, plus unseen works. It's on from 2 April to 31 August 2020 at the spectacular Gehry-designed contemporary gallery, an Instagram favorite.
8 avenue du Mahatma Gandhi, Bois de Boulogne, 75116
Noir et Blanc
One of this year's most striking museum exhibitions in Paris is Noir et Blanc: a photography aesthetic, a homage to black and white photography. Running from 8 April to 6 July 2020 at the Grand Palais, it tells the history of this bold modern art form, curating over 200 photos from 30 countries from the 19th century to today. Big names on show include French icon Robert Doisneau and Americans Man Ray and Diane Arbus. Book online tickets here. You can also visit digital exhibition Pompéi (25 March to 8 June 2020).
3 avenue du Général Eisenhower, 75008 (closed Mondays)
Man Ray et la Mode
Fashionistas should make for Man Ray et la Mode, an exhibition devoted to the US photographer's groundbreaking fashion images. At the Musée du Luxembourg from 9 April to 26 July 2020, after debuting in Marseille, it examines groundbreaking beauty, advertising and fashion imagery by the renowned Surrealist talent active in Paris between the wars. Expect original and large-size contemporary prints revealing Man Ray's work for couturiers Poiret, Schiaparelli and Chanel as well as Vogue, Vanity Fair and Harper's Bazaar magazines.
19 rue de Vaugirard, 75006
Botticelli
Autumn brings an inspiring Botticelli exhibition to the Musée Jacquemart-André, sharing the work of the Italian Early Renaissance master from 11 September 2020 to 25 January 2021. Born in Florence, Sandro Botticelli (1445-1510) crafted beautiful portraits and religious and mythological scenes under the patronage of Lorenzo de' Medici. This showcase follows his personal development and influence, bringing together paintings, drawings and objects.
158 boulevard Haussmann, 75008
Our reservation team is available to help with your 2020 Paris plans. Give us a call at 1-888-520-2087 from the USA or email [email protected].