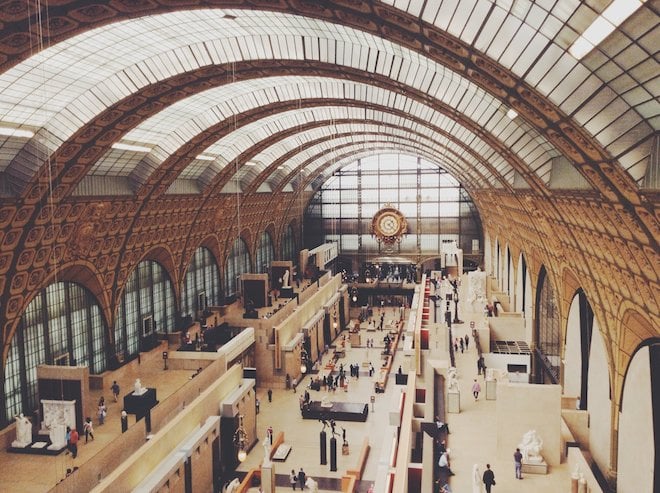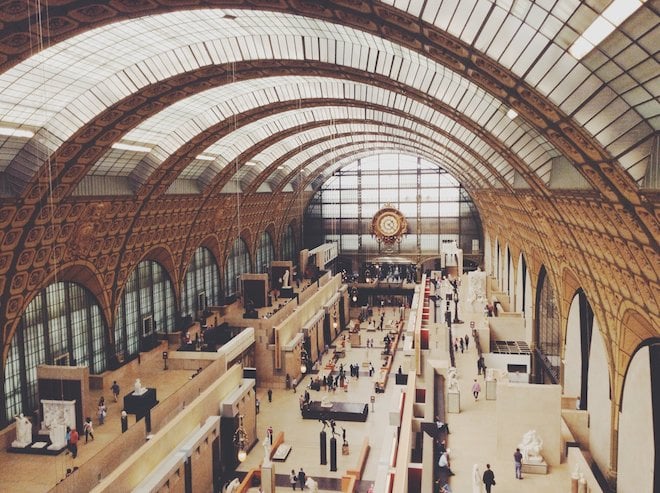 France has long been considered a major capital of the fine arts – from medieval illuminated manuscripts to Gothic cathedral architecture and Impressionist paintings. In the 19th century, Paris experienced an explosion of creativity and prestige, making the city the driving force behind all the trends in art, culture and fashion. If you wanted to learn from the best and experience the highest forms of beauty, you went to Paris.
Today that legacy lives on inside the walls of Paris' most revered museums, which not only house some of the best permanent collections in the world, but also play host to various temporary exhibitions. Like always, the coming season doesn't disappoint. Here are our top picks of the best fine art exhibitions you won't want to miss in Paris this spring.
Velázquez at the Grand Palais
Showing from March 25th – July 13th, 2015
Open – Sunday and Monday 10:00 am – 8:00 pm, Wednesday to Saturday 10:00 am – 10:00 pm
Closed – Tuesdays and May 1st
Closing early March 25th – 26th, at 6:00 pm
Website
This exhibition will feature an overview of the works of Spanish painter Diego Velázquez (1599- 1660), known for his masterpiece Las Meninas (1656). One of the most successful artists of the Spanish Golden Age in the Baroque period, he painted many royal family portraits and spent time in both Spain and Italy. This masterful retrospective places his works in the context of his contemporaries and highlights how his stye transformed throughout his career.
The Baroque Underworld – Vice and Poverty in Rome at the Petit Palais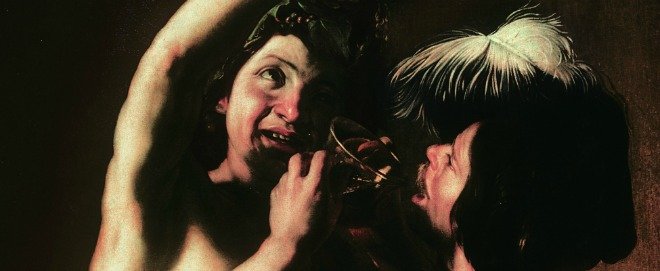 Showing from February 24th – May 24th, 2015
Open – Tuesday to Sunday 10:00 am – 6:00 pm
Closed – Mondays and Public Holidays
Website
After experiencing the art of Baroque Spain at the Grand Palais, just hop across the street to the Petit Palais to learn more Baroque Rome! If you're a lover of the dark, theatrical style of Caravaggio, then you'll be intrigued and inspired by this exhibition. Rather than idealized or decorative beauty, you'll peek into the seedy, mysterious, moon-lit and mesmerizing world of 17th-century Rome.
Les Tudors at the Musée du Luxembourg
Showing from March 18th – July 19th, 2015
Open – Tuesday to Thursday 10:00 am – 7:00 pm
Monday and Friday 9:00 am – 10:00 pm
Saturday and Sunday 9:00 am – 8:00 pm
Website
The dynasty of the Tudors lasted for over a century, from 1485 until 1603, while this royal line held England, Wales and Ireland, and even claimed France as their own. During that time, an image of absolute power, wealth and royal majesty was projected, and this exhibition explores the powerful relationship between artistic representation and diplomacy.
From Carmen to Mélisande at the Petit Palais
Showing from March 18th – June 28th 2015
Open – Tuesday to Sunday 10:00 am – 6:00 pm
Late on Fridays until 9:00 pm
Website
If you're a lover of the theater, then this is the exhibition for you. It promises to be a fully-immersive experience, complete with scenography, costuming, props and even music. More specifically, the seven most loved operas from 1870-1902 will be explored: Carmen, Tales of Hoffmann, Lakmé, Manon, Louise and Pelléas and Mélisande. It will be like stepping back in time at the opera house!
Pierre Bonnard, Painting Arcadia at the Musée d'Orsay
Showing from March 17th – July 19th 2015
Open – Tuesday to Sunday 9:30 am – 6:00 pm
Late on Thursdays until 9:45 pm
Closed – Mondays and Public Holidays
Website
This exhibition takes a look inside the brilliant works of Pierre Bonnard, one of the most notable Post-Impressionist artists. A founding member of the Nabis, an artistic micro-movement interested in the flatness of printmaking, decorative patterns and expressionistic color, Bonnard practiced art in all mediums. In addition to his  paintings, you'll see a collection of his drawings and photographs, on which he often based his paintings.
Paris Perfect Tip: We highly recommend reserving or purchasing tickets to these exhibitions in advance, whenever possible. Nobody wants to wait in line, wasting precious time in Paris! Click through to each website listed above for more information on purchasing tickets.
(Image Credits: Musée d'Orsay by author)