The French capital is full of surprises, even for seasoned travelers. We've rounded up 12 offbeat things to see in Paris, from urban vineyards to kooky clocks, pet cemeteries and even the Statue of Liberty!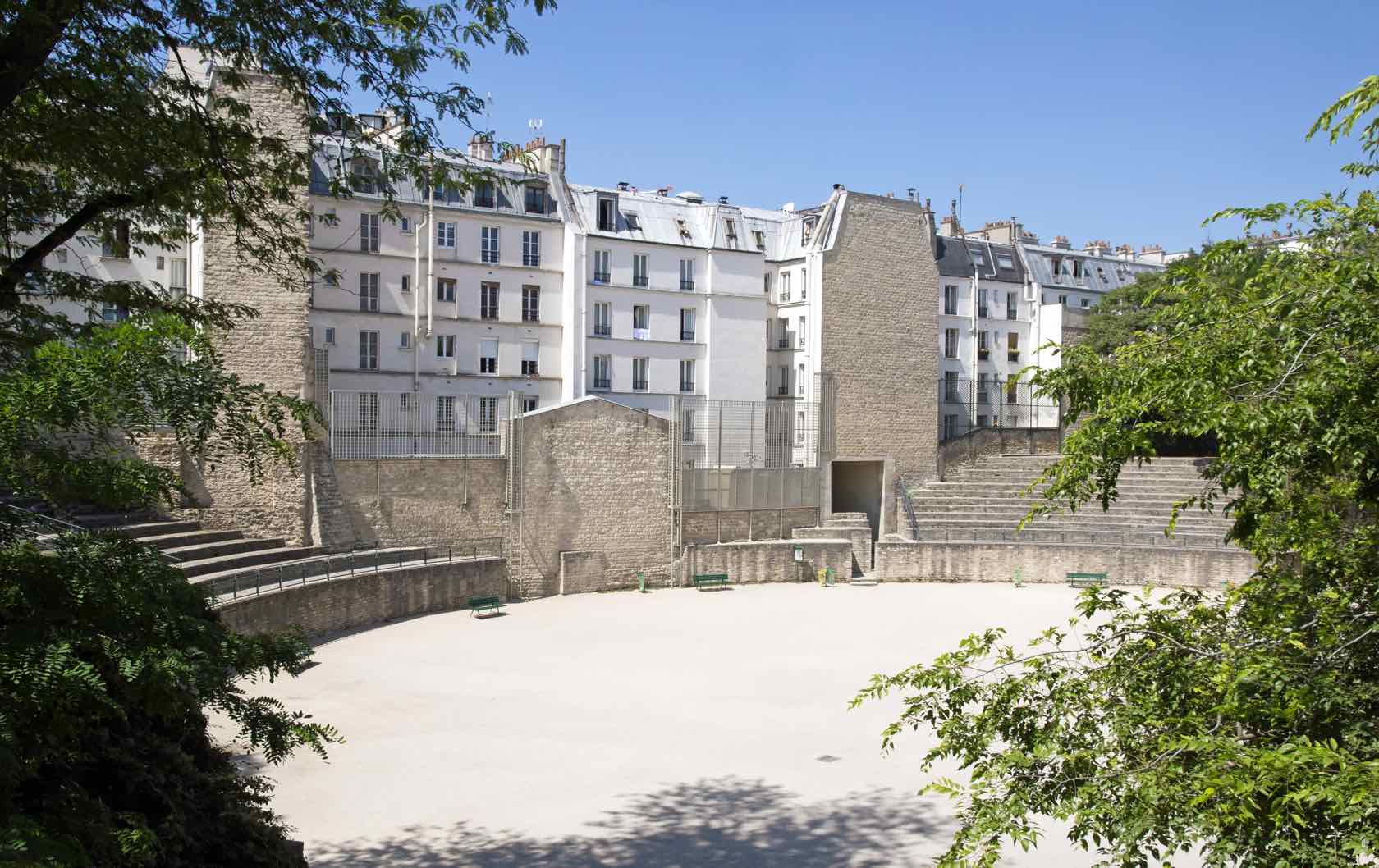 Arènes de Lutèce
A hidden gem, this restored Roman amphitheater once hosted gladiatorial combats and could hold 15,000 people in its terraced stands. The Arènes de Lutèce (Paris was known as Lutetia in antiquity) was constructed in the 1st and 2nd century AD in the Latin Quarter. A listed Gallo-Roman monument, it's free to visit – look out for the stage and small rooms that may have been animal cages. Antique-dotted one-bedroom Paris Perfect vacation rental Lussac is in a historic building nearby.
4 rue des Arènes (or enter via a laneway at 49 Rue Monge), 75005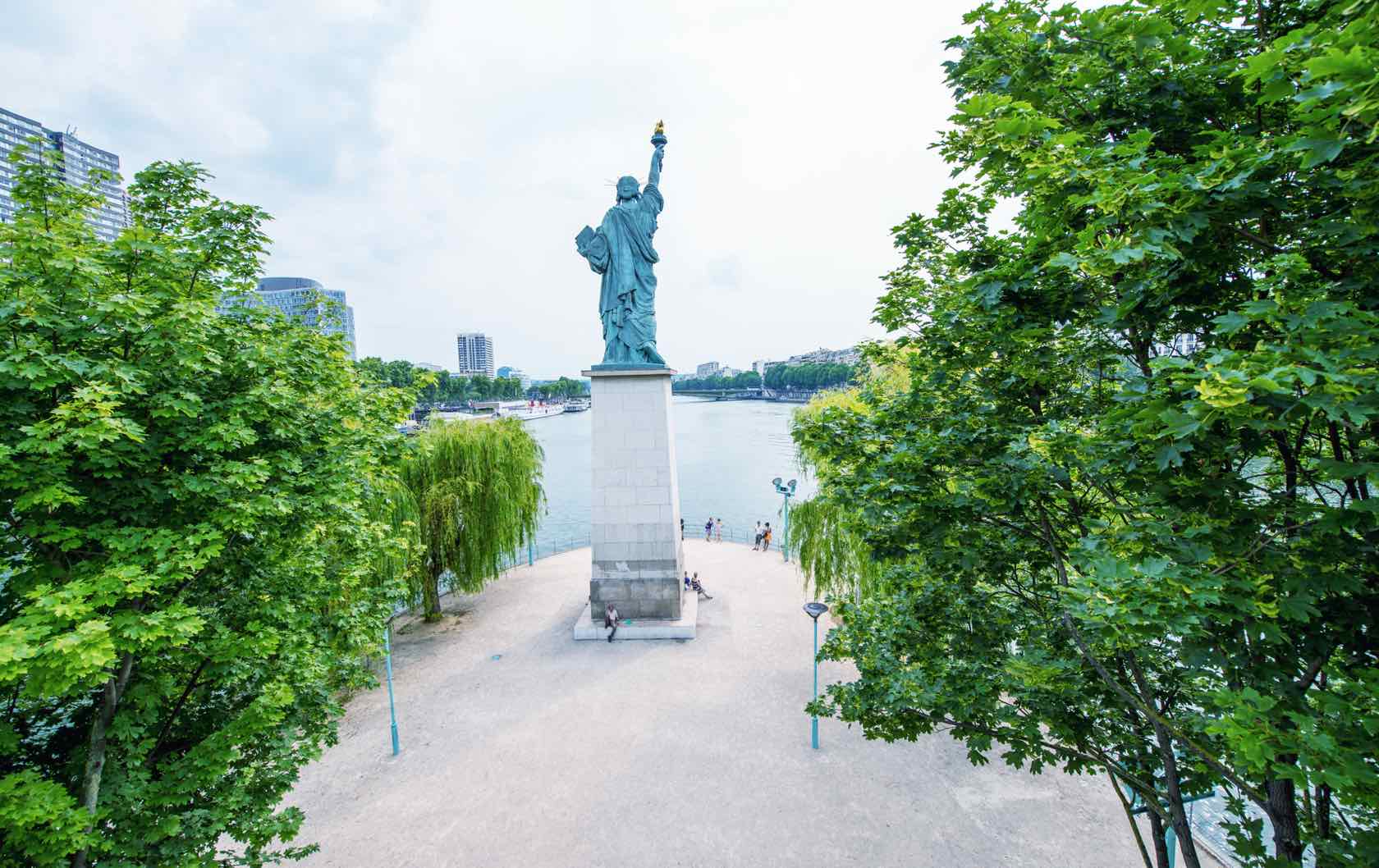 Statue of Liberty
Seeking offbeat things to see in Paris? Then why not admire the Statue of Liberty? There are actually five in the city, so no need to jet to NYC. The original was a gift from France to the US in 1886, designed by sculptor Frédéric-Auguste Bartholdi and constructed by Gustave Eiffel. You'll spy the largest Paris replica on Île aux Cygnes island below Pont de Grenelle bridge – a present from the Americans at 11.5 metres high. There's a smaller copy in Jardin du Luxembourg park, on the west side near rue Guynemer. The Left Bank's Musée d'Orsay houses another Liberty in its ground floor central aisle. Two more Liberty statues beckon at Musée des Arts et Métiers, one outside and one in the science and industry museum's main hall.
Pont de Grenelle/Île aux Cygnes, 75015; Jardin du Luxembourg, 75006; Musée d'Orsay, 1 rue de la Légion d'Honneur, 75007; Musée des Arts et Métiers, 60 rue Réaumur, 75003
Le Défenseur du Temps
Fans of wacky clocks will love Le Défenseur du Temps (The Defender of Time), a large mechanical work created by French artist Jacques Monestier in 1979. An automata, it consists of a man perched on a rock wielding a sword and shield fighting a bird, dragon and crab. Although the timepiece no longer works, it was originally programmed so the animals attacked at random, sometimes all at once, accompanied by the sound of wind, rumbling earth or waves. Made from brass and gold leaf, this fantastical four-meter-high clock is in the Quartier de l'Horloge, named after it, just north of Centre Pompidou.
8 rue Bernard de Clairvaux, 75003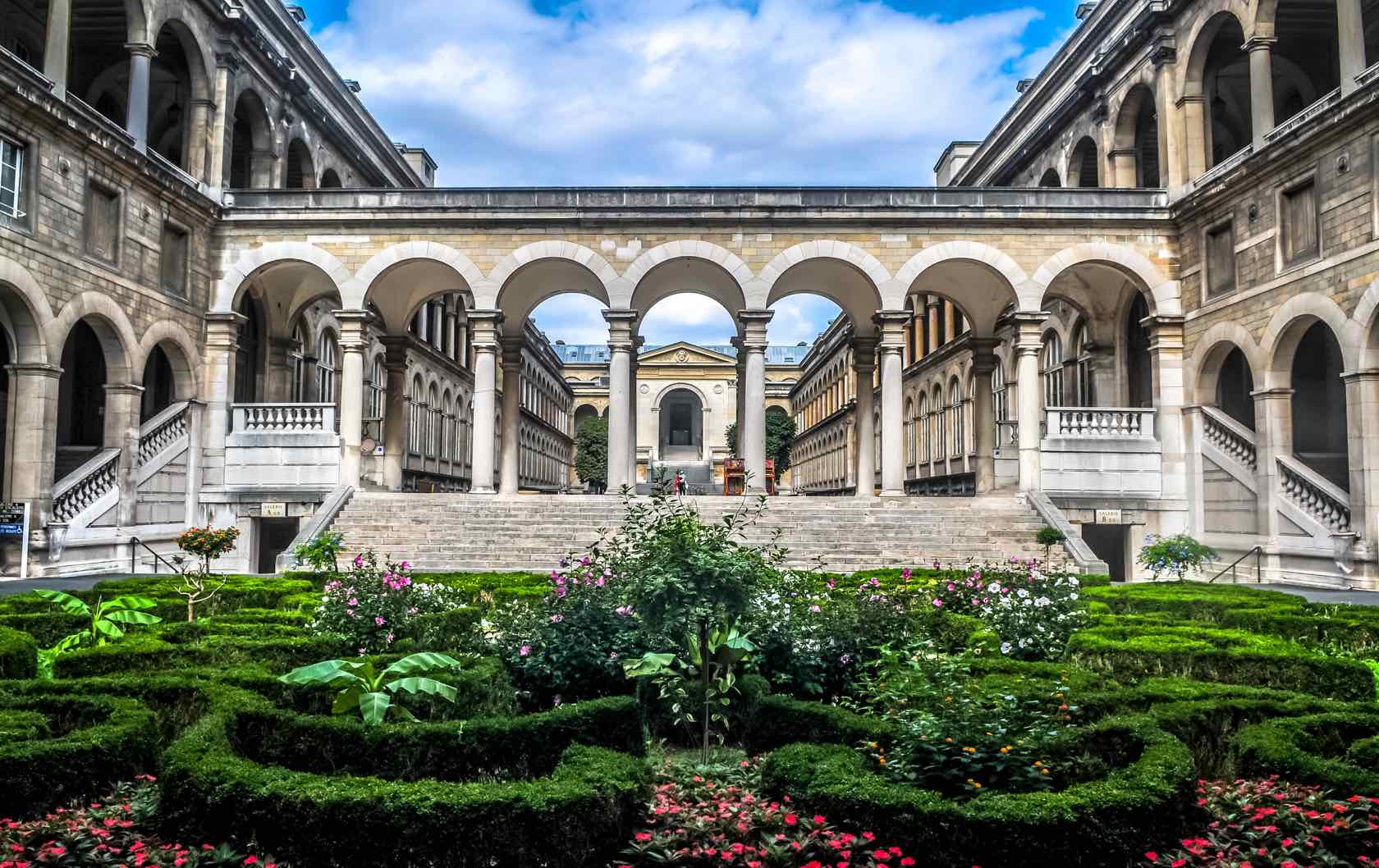 Hôtel-Dieu Courtyard Garden
One of Paris' best-kept secrets is its oldest hospital, Hôtel-Dieu. Located on the Île de la Cité – a stroll from Paris Perfect's chic holiday apartments at La Place Dauphine – it's believed to be the oldest hospital worldwide that's still operating. Members of the public are welcome to visit the manicured central courtyard garden, a serene spot flanked by ornate Hausmannian architecture.
1 Parvis Notre-Dame – Place Jean-Paul II, 75004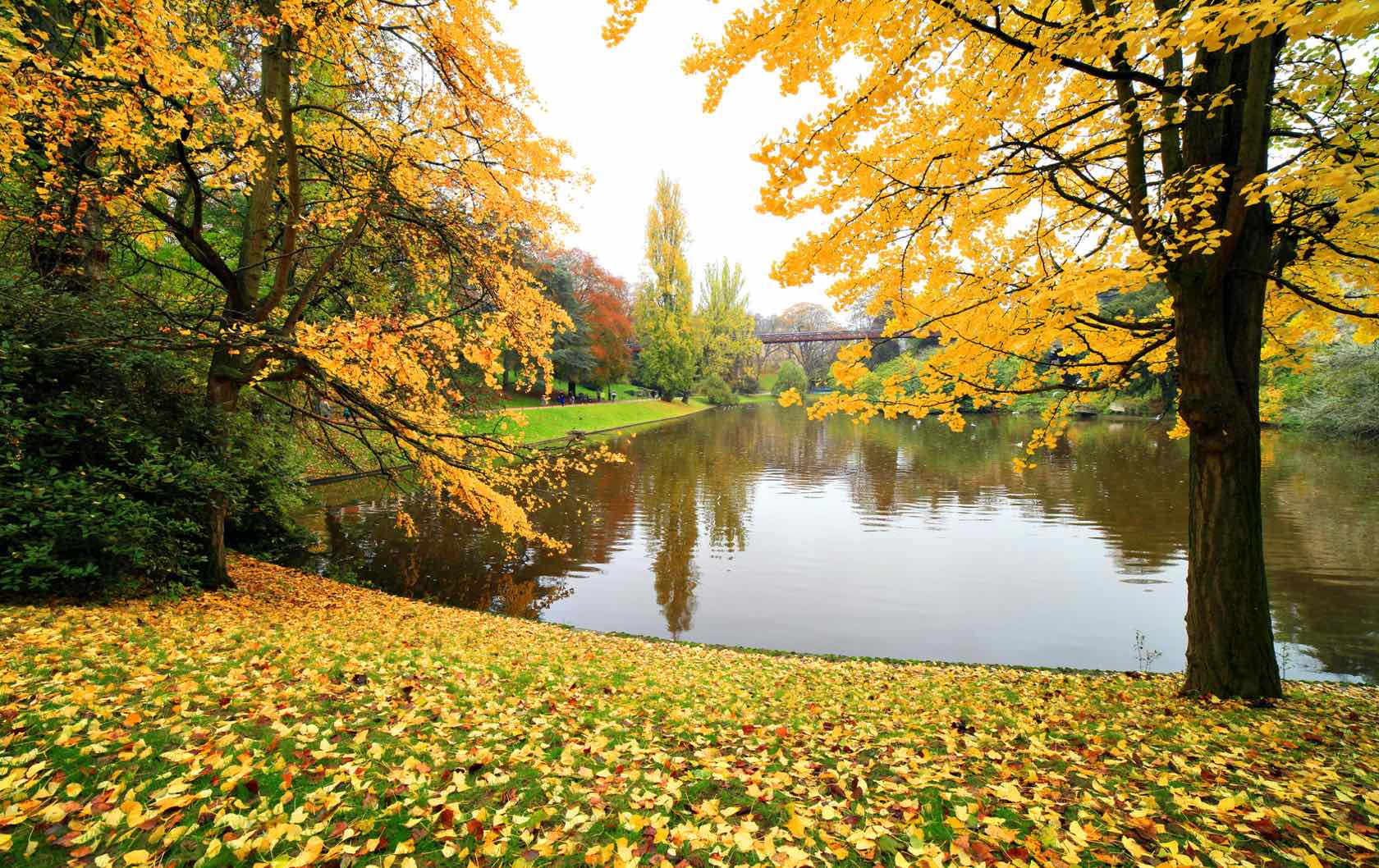 Parc des Buttes-Chaumont
Off the beaten tourist track in Paris' north-east, verdant Parc des Buttes-Chaumont sports lofty views of Montmartre. A hilly former quarry, it features Victorian follies, lookouts, grottoes, waterfalls and romantic spots. Highlights include the Temple de la Sibylle, inspired by Italy's Roman Temple of Vesta in Tivoli, perched on a cliffy little island in an artificial lake. The 63-meter-long suspension bridge connecting the island and surrounding park was designed by Gustave Eiffel, of Eiffel Tower fame.
1 rue Botzaris, Belleville, 75019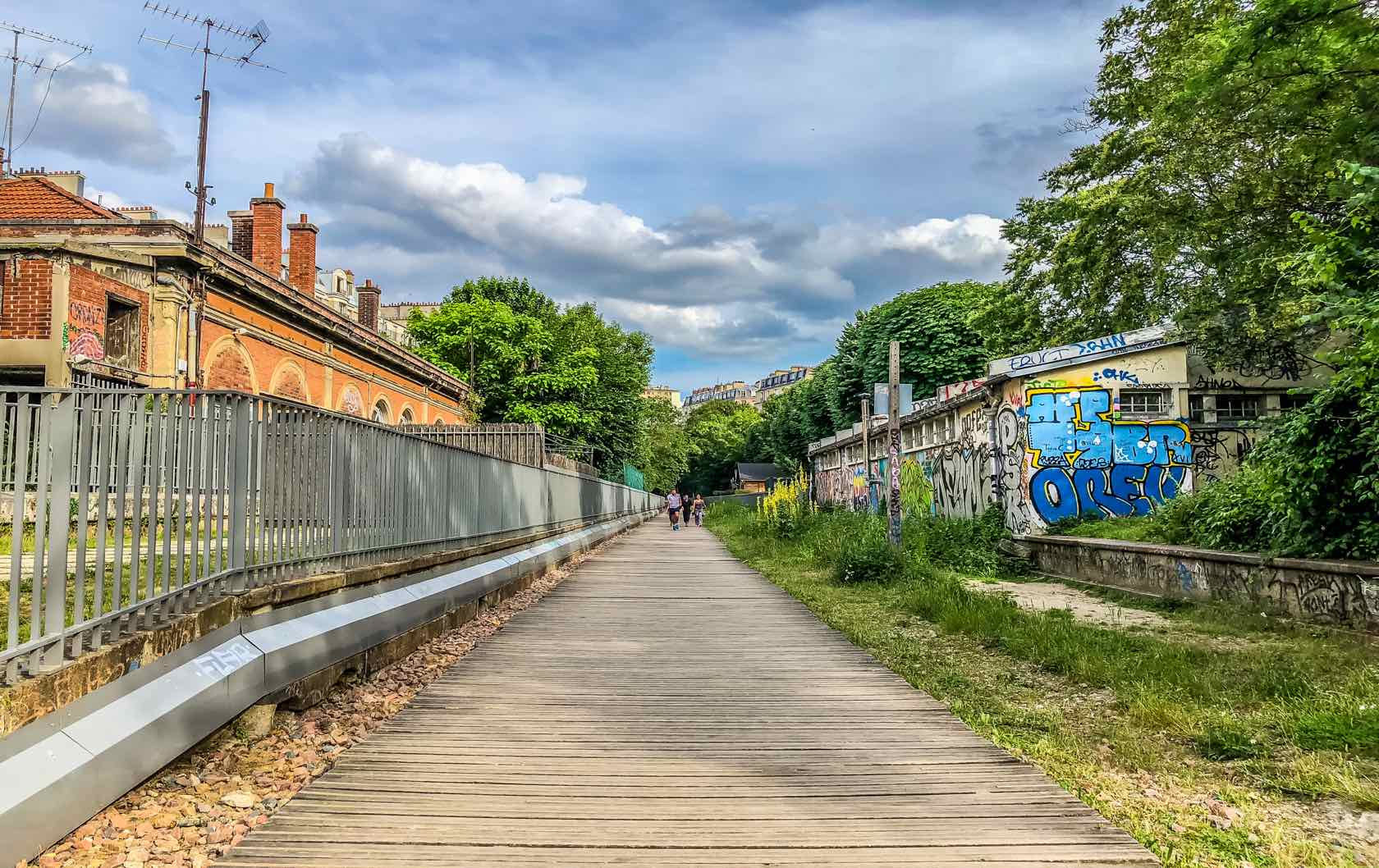 La Petite Ceinture
Meaning 'Little Belt', La Petite Ceinture is a 1.3 kilometer walking trail along a disused former rail line. An unexpected hit of green tranquility in the 15th arrondissement, it runs west from rue Olivier de Serres to place Balard, although you can explore in either direction. A locals' secret, this little-known track launched in 2013 and is full of diverse flora and fauna while preserving the city's railway heritage. The walk is bookended by nearby Parc Georges-Brassens and Parc André- Citroën. Other sections of the circular railway are open to pedestrians elsewhere.
Start at elevator or staircase opposite 101 rue Olivier de Serres, 75015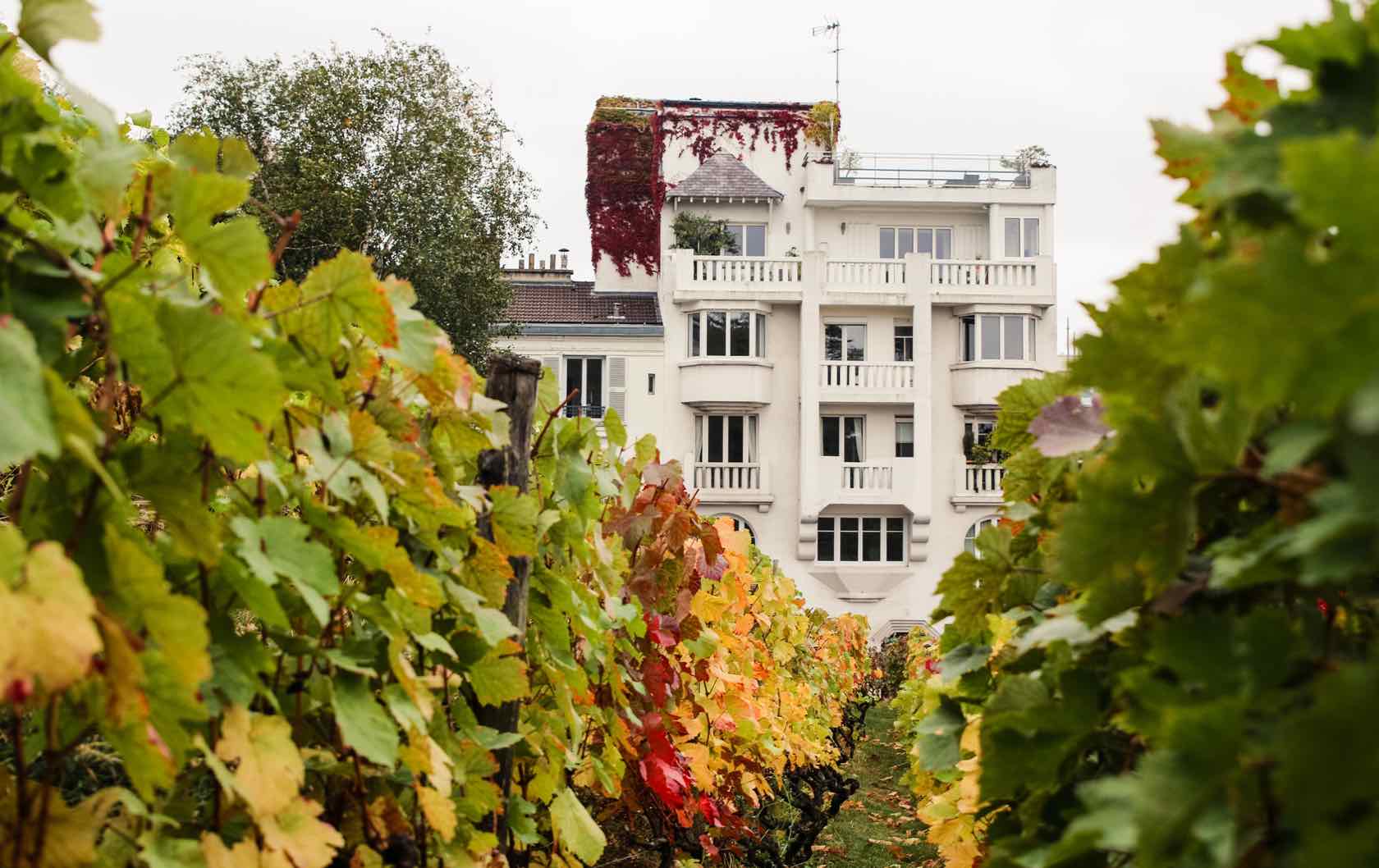 Le Clos Montmartre
Tucked away in the hilly, cobbled backstreets behind Sacré-Coeur basilica, Le Clos Montmartre – also known as La Vigne de Montmartre – is the oldest vineyard in Paris. Set in the bohemian neighbourhood of Montmartre, this small, verdant vineyard is also the last in the inner city, growing classic and hybrid grape varieties. It's normally off limits to the public but you can see this pretty, garden oasis from outside, or enjoy a guided tour during autumn's Fête des Vendanges in October. It produces about 1,500 bottles of wine annually, auctioned off during the harvest festival.
Rue des Saules, 75018
Le Cimetière des Chiens
Of all the offbeat things to see in Paris, the pet cemetery is perhaps the most surprising. Officially called the Cimetière des Chiens et Autres Animaux Domestiques (Cemetery of Dogs and Other Domestic Animals), it's just outside town on the banks of the Seine. Founded in 1899 after a law forbade Parisians from burying pets wherever they liked, this sentimental sanctuary now holds over 40,000 creatures. Beloved pet and working dogs are buried alongside cats, birds, a racehorse, chicken, monkey, lion, sheep, rabbits, hamsters and fish! Look out for the grave of Hollywood film star pooch Rin Tin Tin, the tomb for police dogs and the monument to mountain rescue St. Bernard Barry who saved 40 people. Here's our guide to Paris cemeteries of the human kind.
4 Pont de Clichy, 92600 Asnières-sur-Seine (closed Monday; 30 minutes from Paris)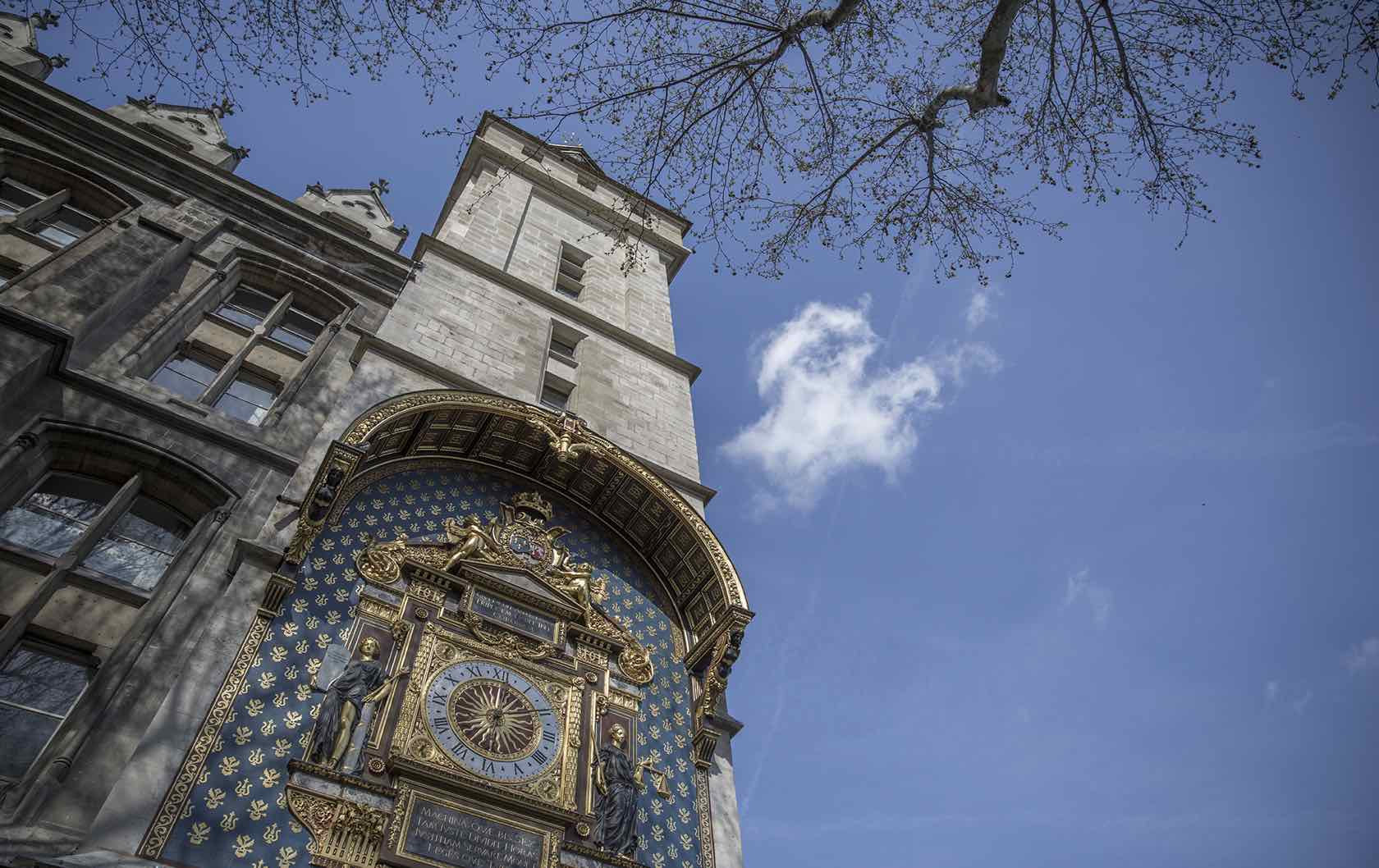 Paris' Oldest Clock on the Conciergerie 
Make time to see the oldest clock in Paris, an ornate, gilded blue design on the Clock Tower (Tour de l'Horloge) of 14th-century royal palace the Conciergerie. A skip from Sainte-Chapelle on the Île de la Cité, the public clock dates from 1370 and still works perfectly. Figures either side of the clock face represent Law and Justice. Queen Marie Antoinette was held prisoner in this medieval building before her execution during the French Revolution. This is a short walk from our apartments at 25 Place Dauphine.
Corner of quai de l'Horloge and boulevard du Palais, 75001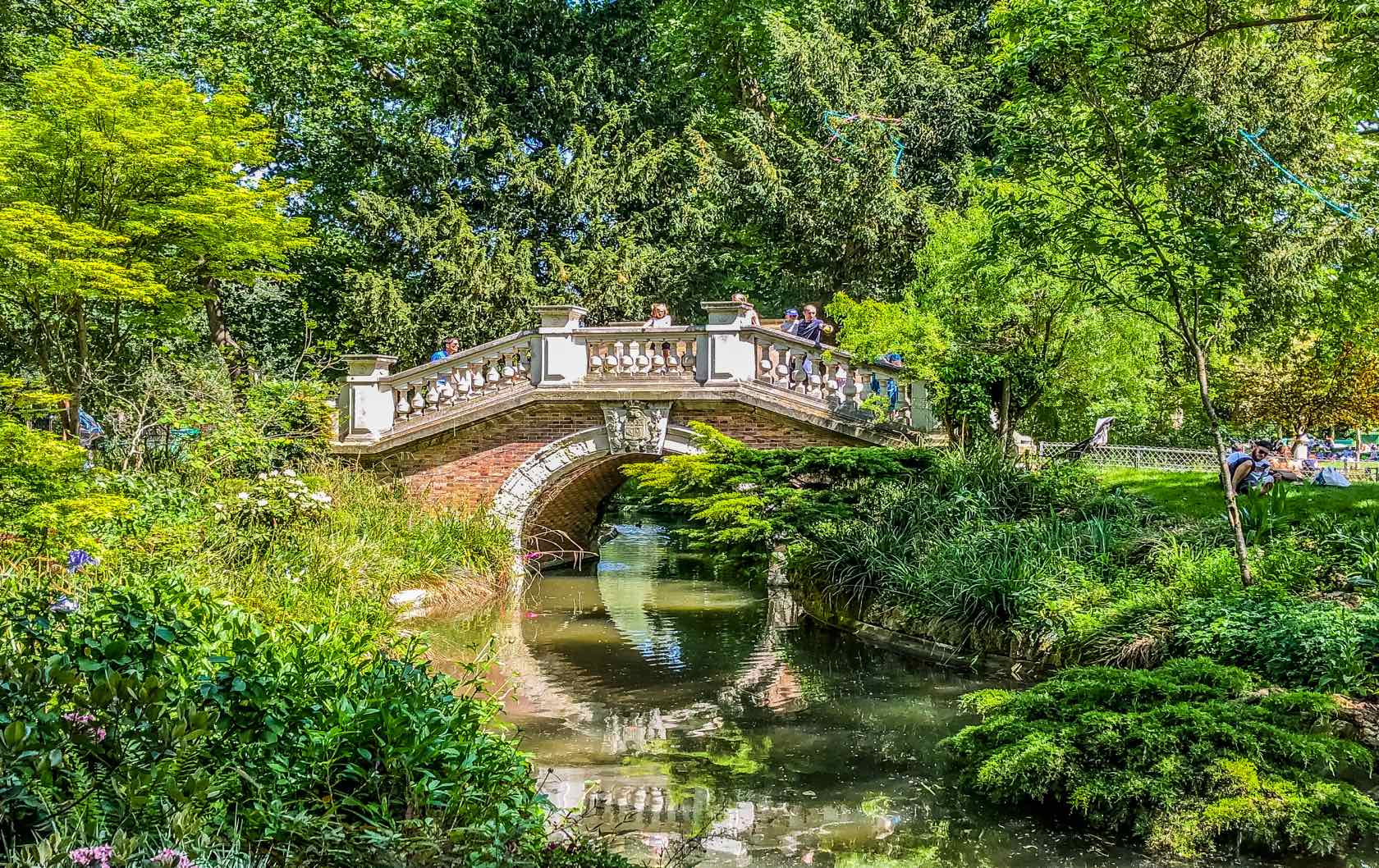 Parc Monceau
Elegant English-style garden Parc Monceau in the 8th isn't on the typical tourist bucket list, but it's full of unexpected delights. Laid out in the 18th century for Philippe d'Orléans, the Duke of Chartres, it features a mini Rialto Bridge, inspired by the Venice original, plus a small Egyptian pyramid, Roman colonnade, classical statues, an arch and other follies and ruins. Historically frequented by famous artists, writers and composers, today its lush lawns are perfect for a spring picnic by the lake after wandering the inner paths. The outer loop path suits keen joggers.
35 boulevard des Courcelles, 75008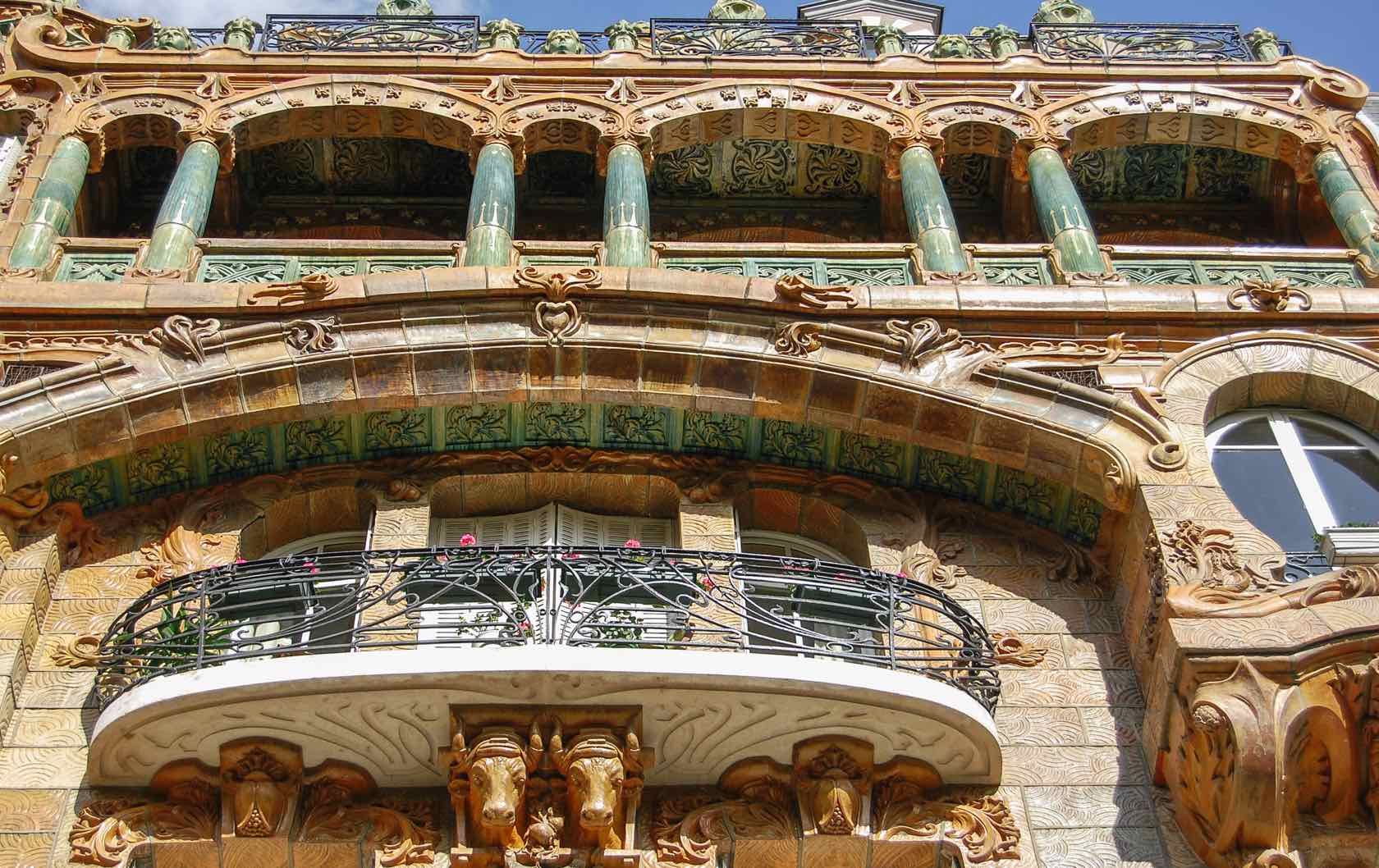 Jules Lavirotte's Art Nouveau Buildings
Architecture fans will love the Art Nouveau apartment buildings of Frenchman Jules Lavirotte (1864-1929), a skip from the Eiffel Tower in the 7th arrondissement. Their dramatic façades feature glazed ceramic tiles, sculptures, ornate balconies and columns. Don't miss masterpiece the colorful Lavirotte Building at 29 avenue Rapp, designed in 1901. His other creations nearby flaunt eye-catching doors, curvy windows, and exterior fountains and grills. Design hunters can find more Lavirotte buildings in the 8th, including his Ceramic Hotel at 34 avenue de Wagram. If you're staying in our many apartments in the 7th arrondissement then you're certain to see many of Mr. Lavirotte's buildings.
29 avenue Rapp; 3 square Rapp; 12 rue Sedillot; 134 and 151 rue de Grenelle, 75007
Paris Meridian Markers
Some offbeat things to see in Paris lie right under your feet. Paris's meridian markers are just such hidden treasures. Commissioned to mark the Paris meridian line that runs through the city's Observatory, the markers trace the path of this ancient rival to the now-dominant Greenwich meridian. In 1994, Dutch artist Jan Dibbets set 135 bronze medallions into the ground along a 9.2-kilometer span of the Paris meridian between the city's south and north limits. Each is 12 centimeters in diameter and marked with the name ARAGO (after French mathematician/astronomer François Arago who mapped out the meridian in the early 19th century) plus N and S pointers. Find them at the Observatory, Jardin du Luxembourg, Louvre museum, and Palais Royal plus along the Seine.
L'Observatoire de Paris, 61 avenue de l'Observatoire, 75014
Our Paris Perfect vacation rental apartments are conveniently located near many of these offbeat places in Paris. Our reservation team is ready to reserve your Paris accommodations. Give us a call at 1-888-520-2087 from the USA or email [email protected].