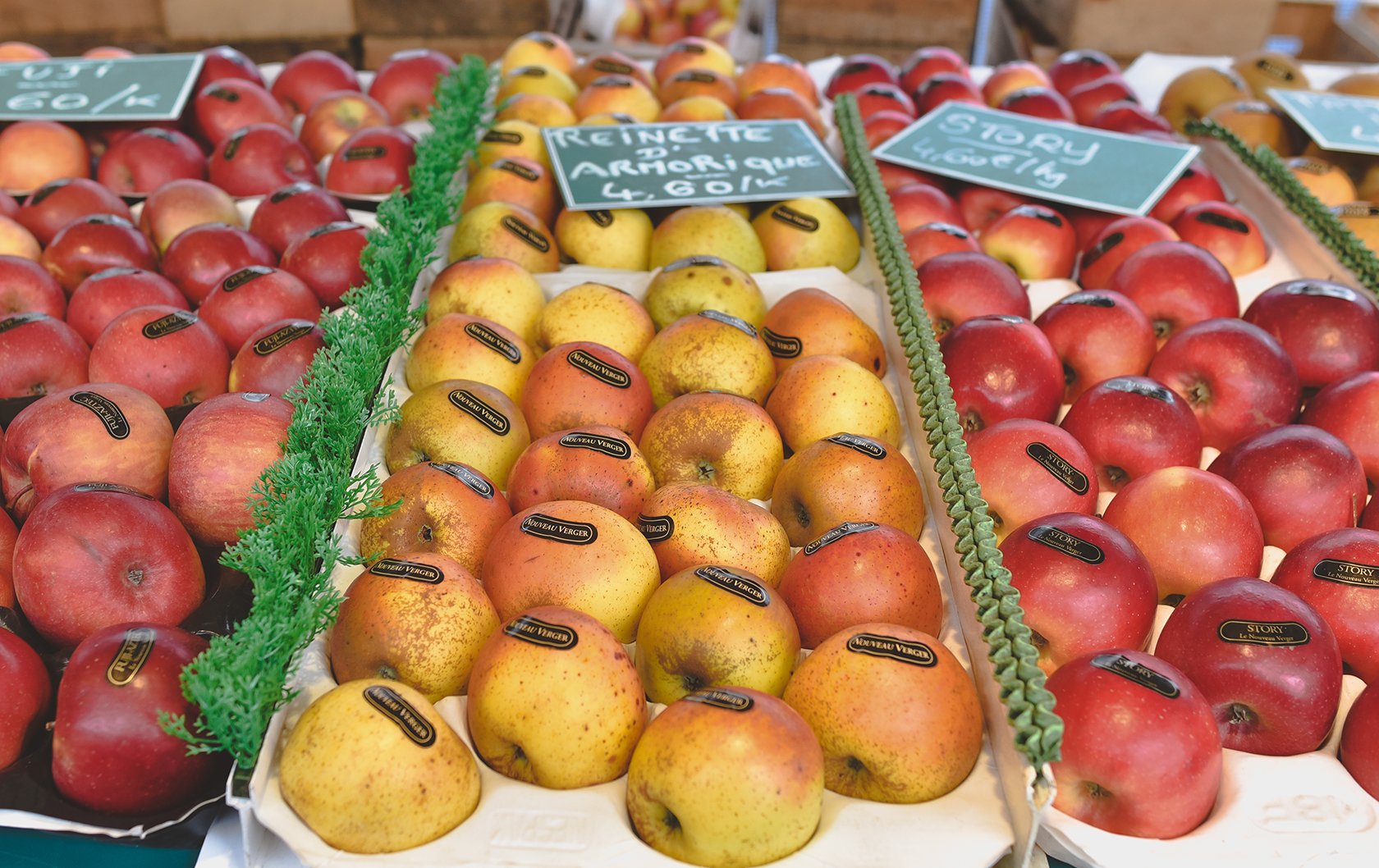 Our friend Florence never ceases to amaze us. She's an excellent doctor and runs the gerontology ward at a hospital in Paris. As you can imagine, that has been extremely challenging this past year. She has been on the front line and her ward has had amazing success treating Covid-19 patients. She is an incredible woman and we owe her and all the doctors and nurses so much gratitude – all over the world! In her limited free time, Florence is also a fantastic cook. She recently made us this excellent tarte fine aux pommes, a traditional thin apple tart. Can you believe how beautiful it is?
Florence has very kindly shared her recipe with us, which includes the exact variety of apple she recommends: Chantecler. Isn't that fun? But what on earth is a Chantecler apple? This type of apple was creating by crossing the American Golden Delicious and the French Reinette Clochard varieties. The result is an apple with a slightly flattened shape, speckled yellow-gold skin, and a flavor that pleasantly blends sweet and tangy. Much like the Golden Delicious in America, these are very popular apples for baking in France.
You can prepare this recipe with Golden Delicious apples or other green apples that you enjoy using for baking.
Tarte fine aux pommes – Thin Apple Tart
Ingredients:
5 chantecler apples (golden delicious and green apples would be my recommendation)

1 puff pastry

1 teaspoon of cinnamon (or to taste)

1 teaspoon of vanilla powder (or to taste)


2 tablespoons of sugar
Instructions:
Peel and cut 4 to 5 apples into very thin slices.
Place them in a rosette on top of a puff pastry leaving a thin border around the edge.
Sprinkle with 2 tablespoons of sugar and the cinnamon and vanilla to taste.
Bake in the oven at about 350°F (180°C) for approximately 30 minutes.
Enjoy hot out of the oven!