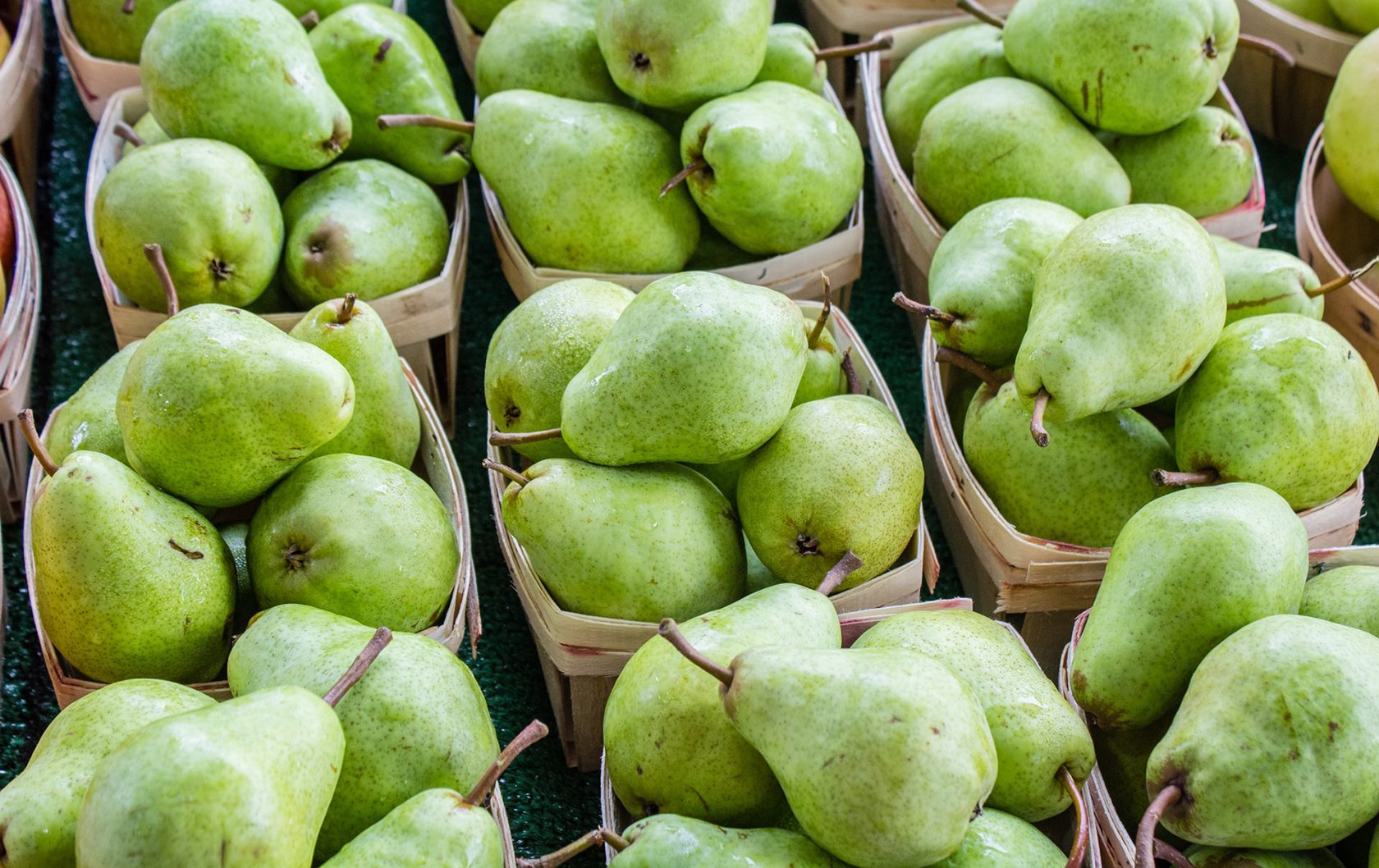 The best French desserts to make at home are the ones that taste fabulous and yet are actually so easy to make. Years ago, I tasted a delicious fondant at our friend Isabelle's. The whole table was in awe. In natural French fashion, she declined to share her recipe with me for at least two years, until she finally agreed after I shared my chocolate chip cookie recipe with her. And so my love of fondant—that warm, rich chocolate cake—was born!
I love the combination of pears with just about anything – from eating fresh with dark chocolate to our son's favorite fruit tarte with an almond crust or even fresh slices topped with blue cheese! When I saw the recipe for my favorite chocolate desert, a fondant with poached pears, well I couldn't resist. It's a very easy recipe and looks like you worked hours to make it.
Note: The original recipe called for poached apples but it works beautifully with pears. Second, I've reduced the sugar substantially!
Fondant au Chocolat with Poached Pears
Ingredients:
200gr dark chocolate – I prefer 90%
100gr – ½ Cup – Almond Flour
60 grams – ½ Cup – corn starch
60 grams – ½ Cup – Sugar
4 eggs
1 stick of salted butter (120 grams)
1 packet yeast
4 little pears
Instructions:
Heat oven to 350 degrees Fahrenheit (180 C).
Break up chocolate into large pieces.
Melt the chocolate and butter in the microwave – I set it for 30 seconds, then stir, then start it again until all is melted.
Separately, beat the sugar and eggs in a bowl until fluffy.
Then add almond flour, corn starch and yeast. Mix well.
Then combine the egg/flour mixture with butter/chocolate mixture.
Butter and flour muffin pans or a bread pan. (Don't put in a big pan so it doesn't overcook. You want fondant to stay runny in center.)
Peel 3 pears, cut them lengthwise into 4 slices and remove the seeds.
Arrange the pear halves evenly on the batter.
Bake for 30 minutes at 350F.
Let cool before removing the fondant from the pan. If you eat it the next day, I stick it in a microwave very briefly to warm it up.