Paris Apartment Guest Reviews
Look at what Paris Perfect guests are saying about us. From our apartments and personalized services to our warm welcome, we're proud to share reviews from thousands of our guests.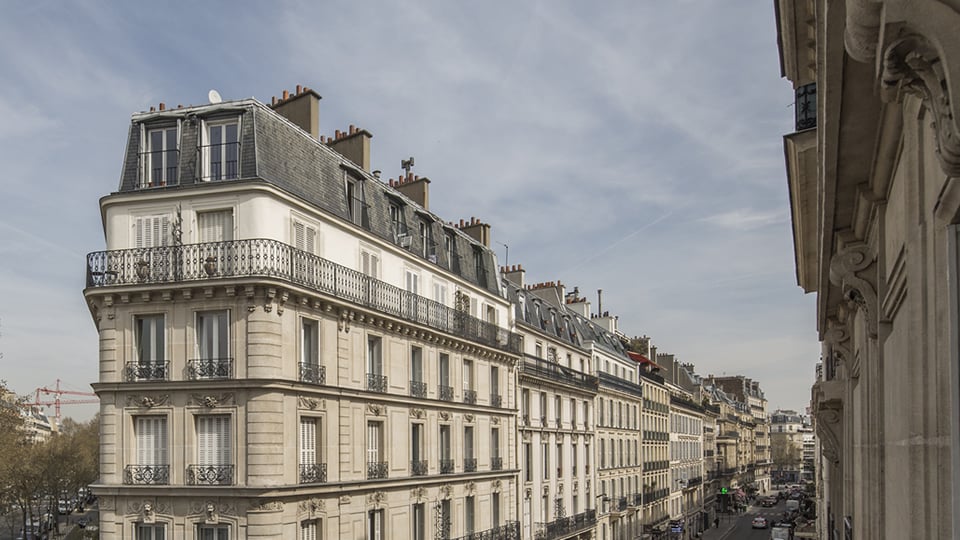 Moselle
"We want to add a few positive comments onto your website reflecting our recent stay in one of your ParisPerfect units. Perhaps the best way to start is to point out that you picked the right name for your booking service because our experience with the two of you, your local management team, and the apartment itself was "Paris Perfect"!! Every aspect of our arrangements was handled efficiently and professionally, including your prompt responses to our booking request and information inquiries, incredibly informative pre-arrival materials, warm personal welcome from your Paris team members, the wonderful apartment and, of course, the thoughtful goodies you left for us to get us in the Parisien mood! Although we were initially concerned over the Left Bank location of your apartment (in previous visits, we have stayed at Right Bank hotels), we want to assure all readers of our comments that they should harbor no similar concerns. The apartment is perfectly (here's that word again!) located in an area where the true essence of Paris can be felt, amidst bustling local markets, bakeries, and restaurants. In short, we can't wait to return."
Ted & Ken
Pomerol
"Dear Madelyn and Philippe
I just wanted to drop you a note to tell you how much we enjoyed the Pomerol apartment. It suited our needs exactly. We loved the location on Rue Cler and found everything we needed in your clean and beautifully furnished apartment.

Thank you so much for the welcome basket--such a nice touch after a long,tiring journey. The dvd player was so useful for the children--it allowed us to bring a bit of home on the trip and gave us a chance to rest and unwind before dinner.

We will recommend your apartments to anyone we know who is traveling to Europe and certainly will look you up again if we find ourselves in one of your cities.

Kind Regards,

Linda and Pat McNamara

Tampa, Florida"
Linda McNamara
Champagne
"On summer evenings on our farm in Australia, Fran and I often sit outside on our veranda, sharing a glass of wine, and looking out over miles of farmland. What an amazing and contrast from the two weeks we spent in Paris last July: to open the balcony doors on the 5th Floor of our apartment in Paris and have the Eiffel Tower, brilliantly lit, standing outside in all its magnificence. Instead of stars, the lights of the Eiffel, and the cafes and apartments on Avenue Rapp and Avenue Bourdonnais. The sounds of the street were barely audible, not disturbing, enough to remind us that here we were again in one of the most elegant and beautiful areas of Paris, the 7th. And what an apartment!

I have traveled to Paris many times during the last 30 years, but whether you're young or old, the apartment is the best accommodation I have encountered. The mix of antiques with modern furnishings, together with the charming, and most unexpected assistance, from the likes of Madelyn's manager and cleaners, taxis recommendations and the nearby shopkeepers (who all know Madelyn), made the apartment stay immensely relaxing.

We will be returning, and we will be staying in Madelyn's wonderful apartment. She had also left very detailed notes in the apartment about everything you might wish to do in Paris, whether it is museums, shopping, eating, anything but crime.

But enough, we were delighted with the apartment and with everything. We are already planning to spend some winter time looking out at snow falling on the Eiffel Tower. But that will be another story."
David R - NSW, Australia
Saint Emilion
"Dear Philippe,

We returned yesterday from six weeks in Europe, and I wanted to write and say that the stay in the St. Emilion apartment was the highlight of a wonderful trip. Everything about our experience there was first-rate. The apartment was wonderfully decorated, very spacious and had a heart-stopping view of the Eiffel Tower from the living room.

People considering Paris Perfect should compare it to a top-end hotel. A vacationer or longer-term business will enjoy having the extra rooms, great kitchen and dining space that would cost infinitely more in a Paris grand hotel. And, as someone who has stayed in the top hotels, I can say that none of them will ever come close to providing the warm hospitality that Philippe showed us.

I've traveled all over the world both personally and on business, and you have instantly vaulted into my "global top five accommodations." If Paris Perfect were a home run, the ball would have been hit out of the park and last seen bouncing through the parking lot. Bravo, and we look forward to seeing you on our next visit to Paris!"
W.W. - Newton, Ma.