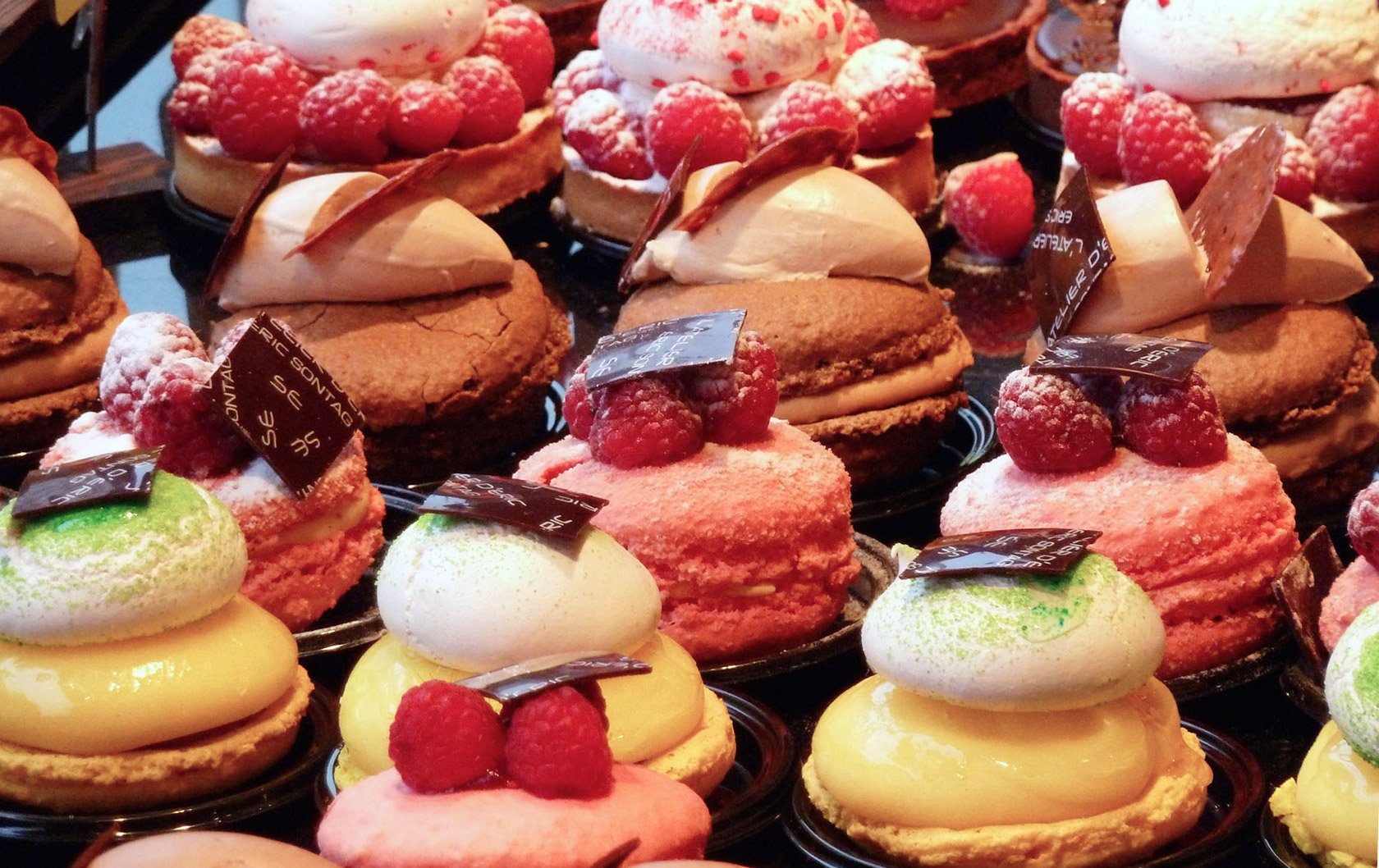 Pastries are to me what jewelry stores and fashion boutiques are to many of my girlfriends.  They are individual works of art, original and inspiring, each one to be savored and appreciated as a fine piece of jewelry.
Yes, I have a sweet tooth and I've unfortunately reached the age where every pastry I consume has to be paid for by skipping dinner or by spending a few more minutes on the bike.  However, I mostly love looking at them: the jewel-like displays, the incredible artistry that goes into making them, the colors, the pretty little packages, and the fleeting flavors and textures as they are enjoyed.
We're lucky because four excellent pâtisserie's are located within a few blocks of our apartments in Paris, with master pâtissiers or pastry chefs who are geniuses of the craft, so there is always something new and beautiful to look at and delicious to taste. Each season means new recipes and confections for me to taste from all of them; it's a tough job but I try to keep up.
Enjoy some of my favorite photos.
I sneaked this photo at Lenôtre's shop at Ecole Militaire, near the metro station – and a few blocks from many of our Paris apartment rentals. Lenotre doesn't allow photographs because they are afraid of industrial espionage. 'Mais non, pas de photos!' It's so funny because anyone can buy, photograph and 'reverse engineer' their cakes any day of the week … but it's typically French.
Without a doubt, Lenôtre helps set the standard of pastry-making.  They cater for Princes and Kings, including the Elysee' Palace. The creations for their Bûches de Noël or traditional Christmas cakes are designed by the top fashion designers and are equal to the best Haute Couture designs.