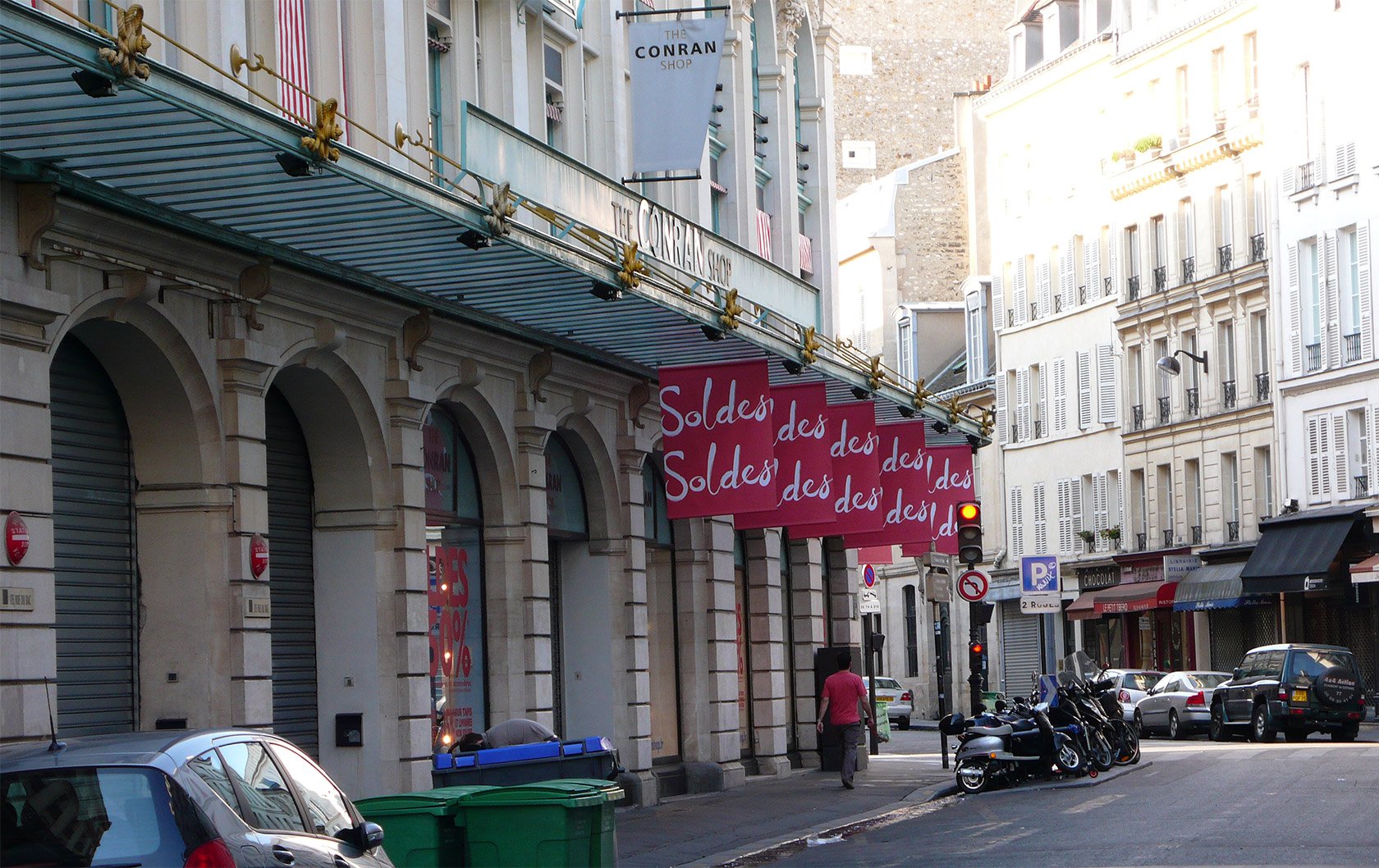 Got up early last week and took a nice long walk through my favorite streets in the 6th and 7th on the Left Bank . One thing was obvious, everything is on sale!
Thought you'd enjoy these pictures… Sales end in early August so if you're planning a trip, get over here soon.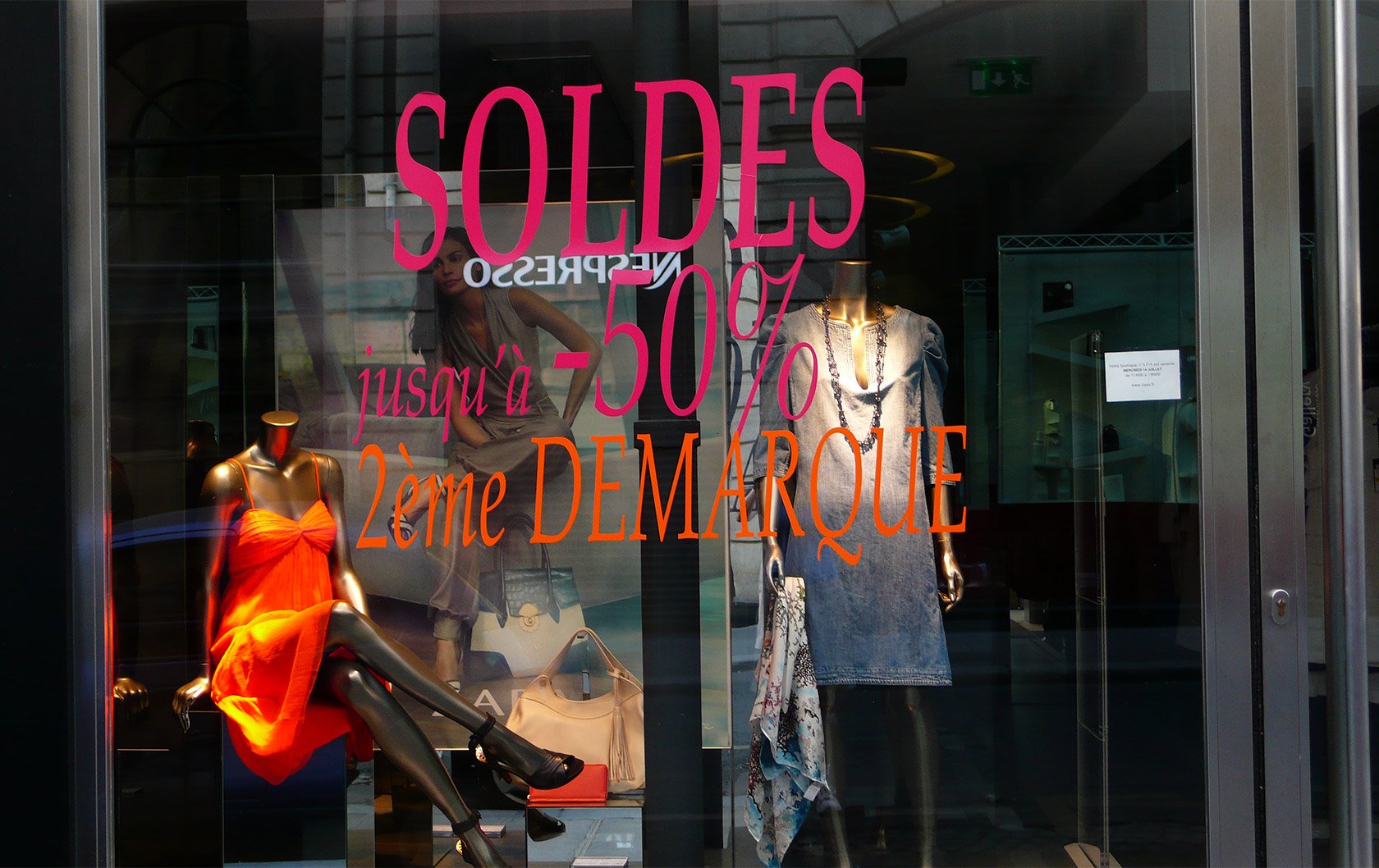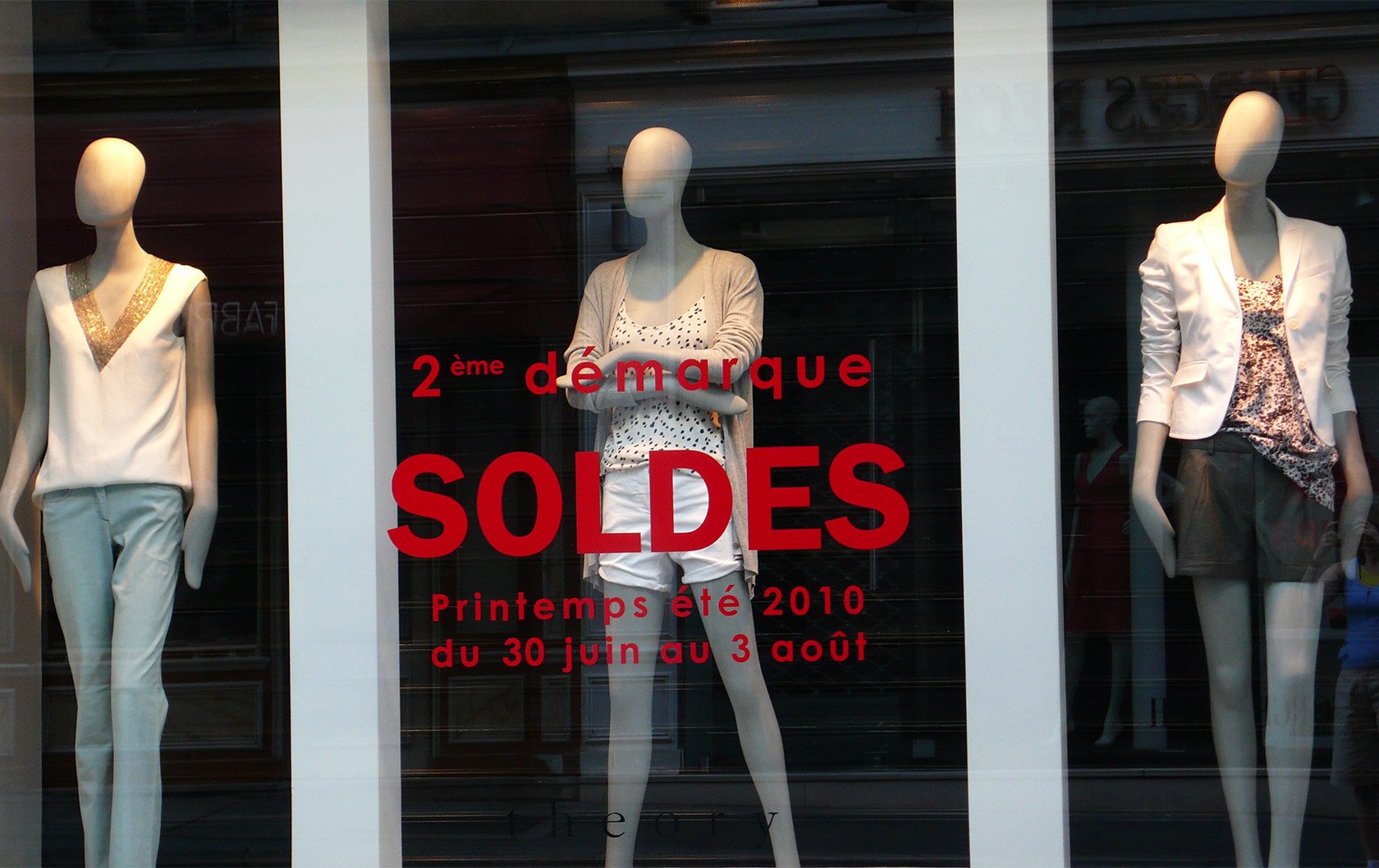 Some stores are already offering the second round of price cuts, up to 70% off.
Other stores had signs that announced 'prix ronds'. I wasn't sure what it meant so asked friends; they said it means that everything is thrown into bins and cut to a single price 'Everything in this bin for € 5!' One store is 'changing concept' and I look forward to their new look this fall. Hand-lettered signs, professional signs, mega discounts, double discounts…shoes, handbags, furniture, accessories, underwear, swimsuits, coats, jackets …everything in Paris seems to be ON SALE!