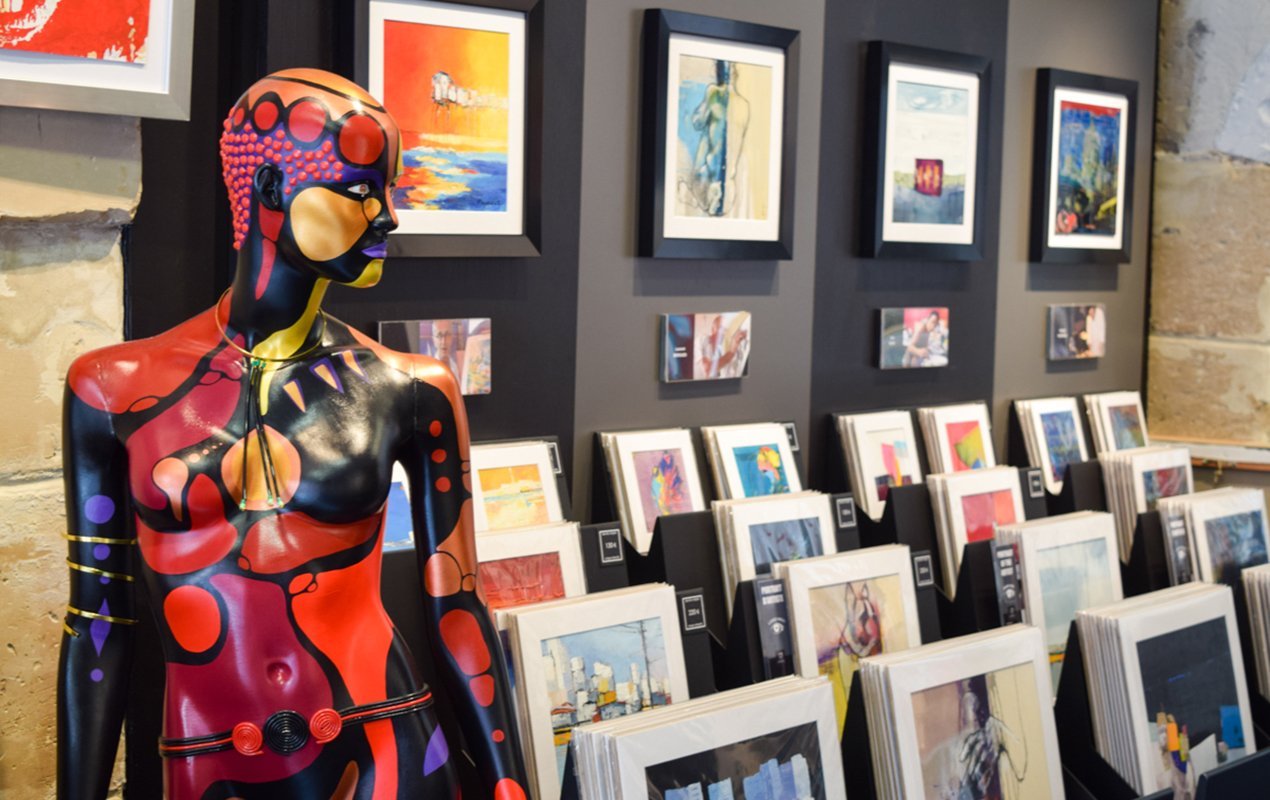 Everyone who is lucky enough to come to Paris wants to remember all the wonderful experiences they had. Whether you're watching the Tour Eiffel light up the night sky for the first time or you're visiting your favorite haunts, each stay in Paris is unique, and each one deserves its own memento.
We couldn't think of a better way to pay homage to a city famed for its artistic past than a beautiful, hand-picked piece of art.
Perhaps you love vibrant splashes of color, or maybe softer hues reminiscent of Monet's paintings. Perhaps you'd like a beautiful sketch of a Parisian café to hang on your living room wall, or artistic interpretations of the human body.
Carré d'Artistes has a little bit of everything.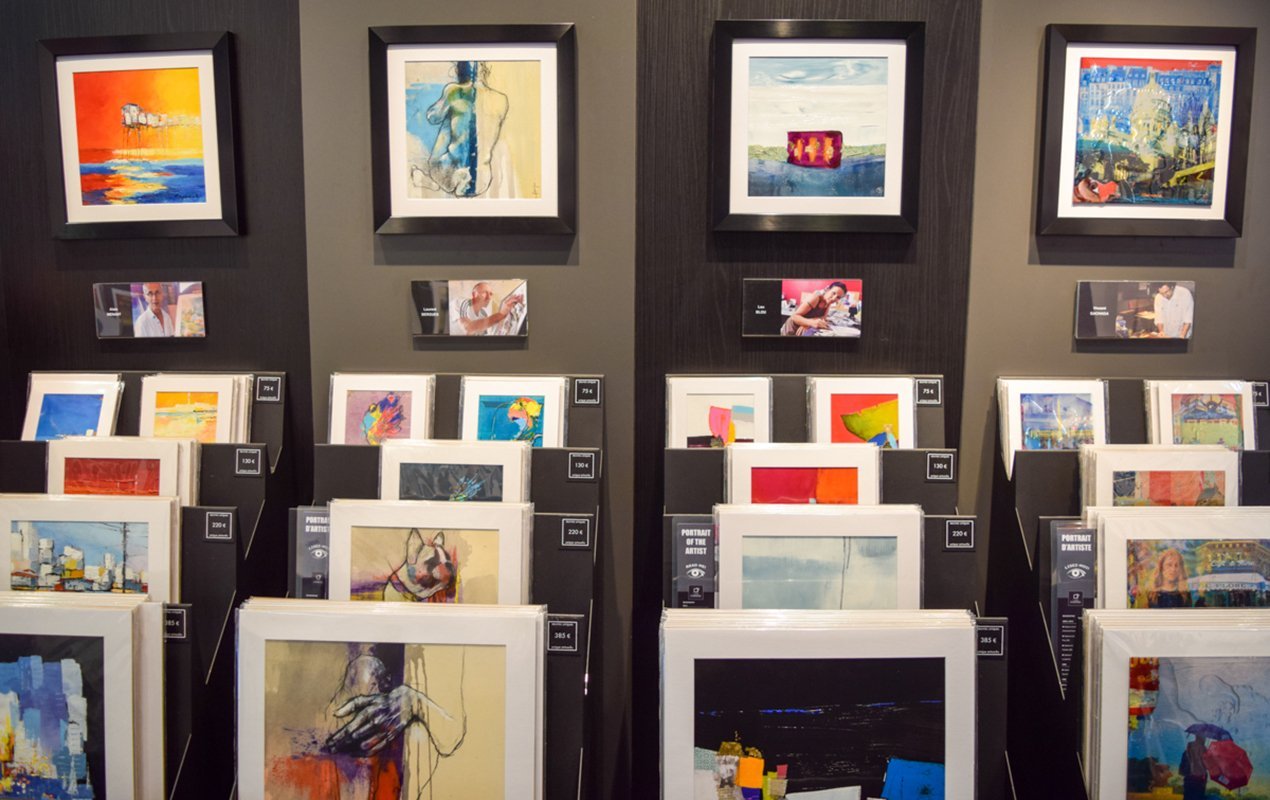 The store is part of a larger branch with shops in Paris, New York and Milan, that prides itself on "making contemporary art accessible to all and supporting artistic creation." Paintings by French artists hang on the shop walls, with tidbits of information on each of them, so if you'd care to find out more about their collection, you can.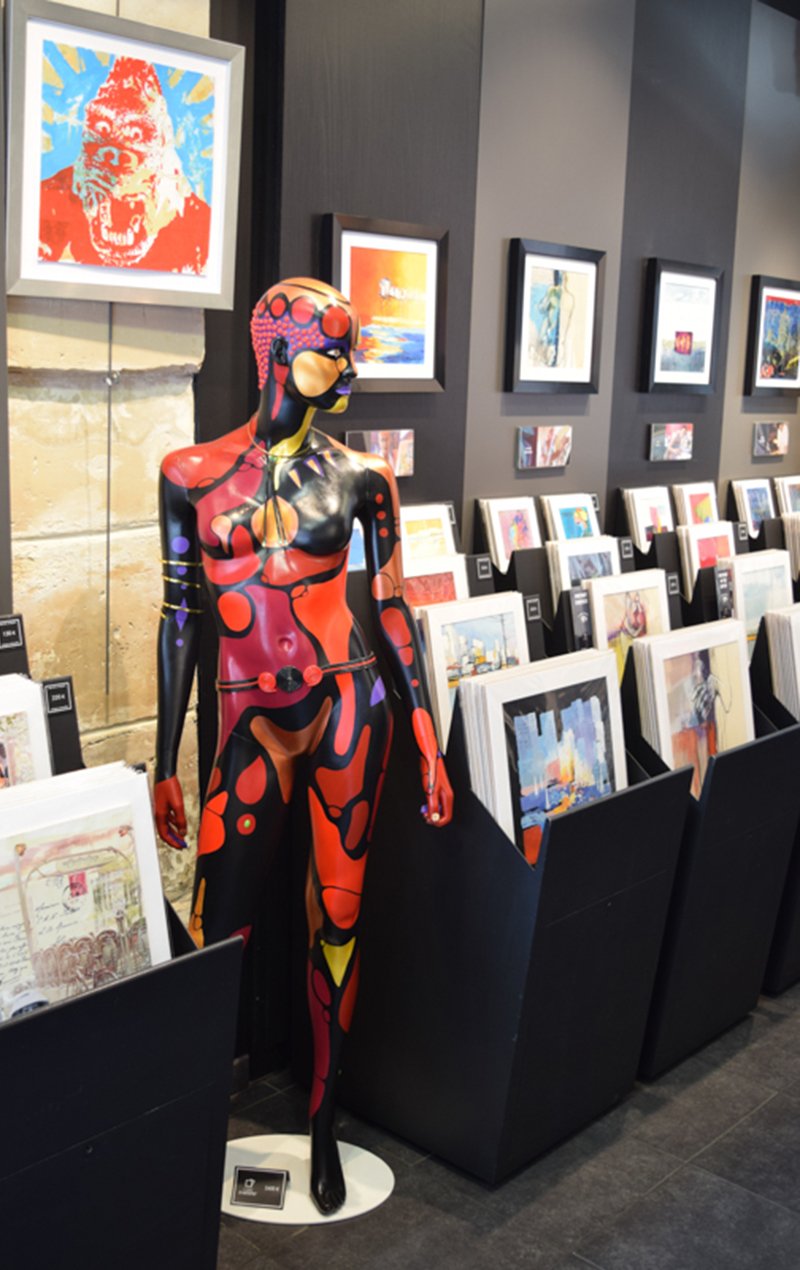 Small prints run for as little as €75 – an uncommonly good deal for such a lovely souvenir, and you can purchase a variety of prints in different styles. When you look at the artworks in your home, you'll hear the bells of Notre Dame, or taste your favorite croissant, and just for a second, you'll feel like you're once again walking the grand boulevards of Paris.
Carré d'Artistes has multiple shops throughout Paris as well as an online store, which you can visit here.
Carré d'Artistes Locations
Saint Germain: 66, rue St André des Arts, 75006 Paris
Île Saint-Louis: 70, rue Saint Louis en l´île, 75004 Paris
Montmartre: 16, rue Yvonne Le Tac, 75018 Paris
Marais: 29, rue Vieille du temple, 75004 Paris
(Image Credits: Alexandria Rogers)