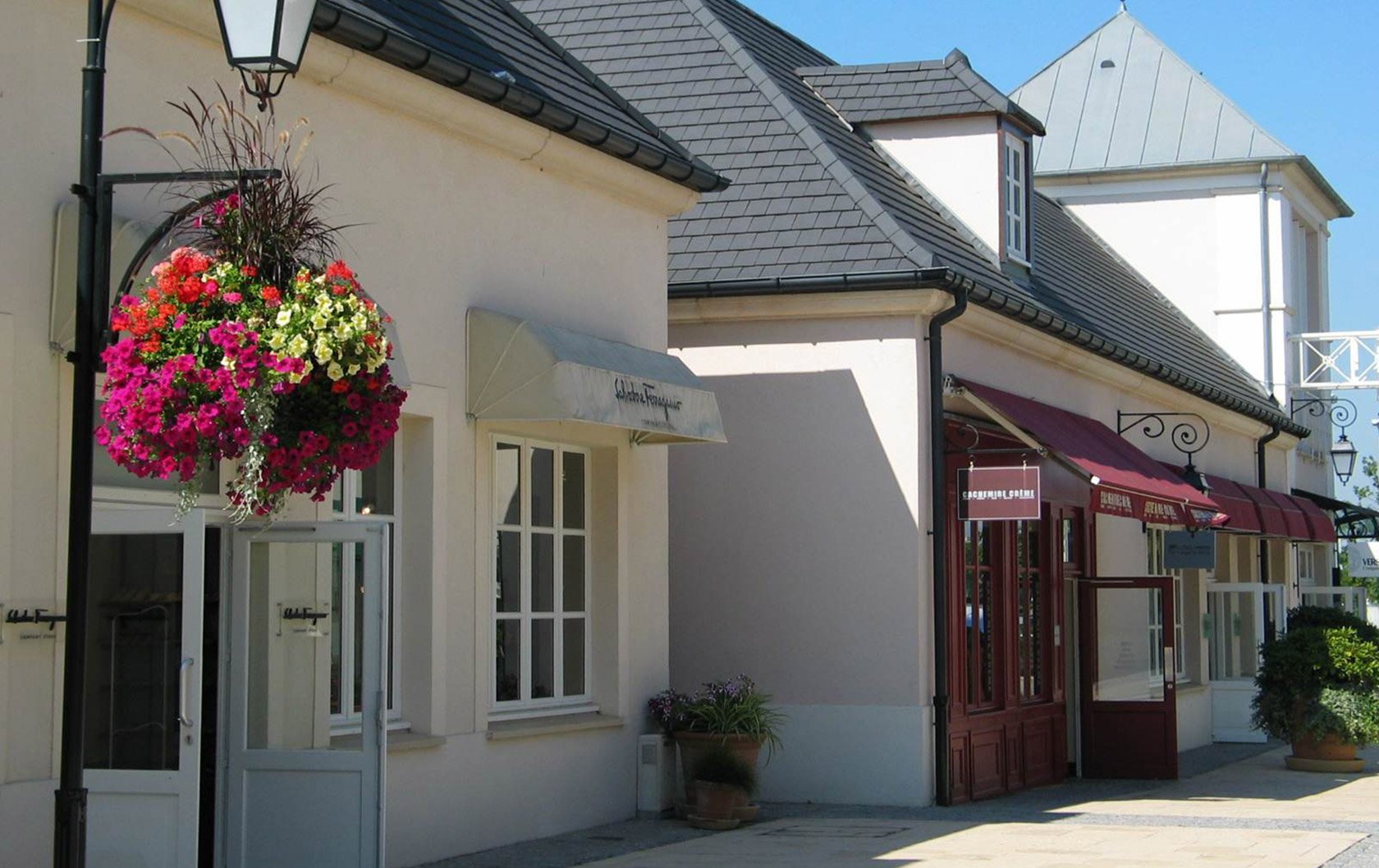 If you like designer brands, but also like to save money, then you'll love La Vallee Village, a Designer Outlet shopping mall about 45 minutes from central Paris.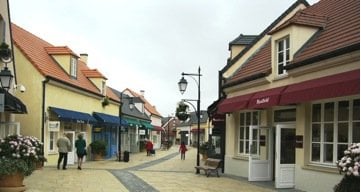 La Vallee Village is an upscale, outdoor shopping center with over 90 boutiques including famous French and international designer brands, such as, Givenchy, Façonnable, Longchamp handbags & accessories, Burberry, Max Mara, Lalique, Jimmy Choo, Armani, Dolce & Gabbana, Descamps linens, Christian LaCroix, Baccarat crystal and many more.
Clothing items are usually from the previous season, but with discounts of 33-60%, the savings are considerable.
To get there from the 7th arrondissement, go to the Ecole Militaire metro station and take line 8 to Opera, then change to the RER line A for a 40 minute ride to Val d'Europe stop, which is just one stop before the Disneyland Paris station.
La Vallee Village is open 7 days a week, and has a café and children's playground, free parking and duty free registration for additional savings for non-EU citizens.
If all that shopping leaves you exhausted, you may need a relaxing trip to the spa, and lucky for you, you'll find the Aquatonic Spa just five minutes away. What a great girlfriend's getaway to indulge in a full day of shopping and pampering. The Aquatonic Spa has over 40 different treatment options, including the huge indoor thermal baths, Turkish baths, sauna, massage, facials, etc.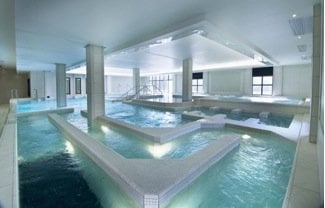 I've decided I must try this on my next trip!