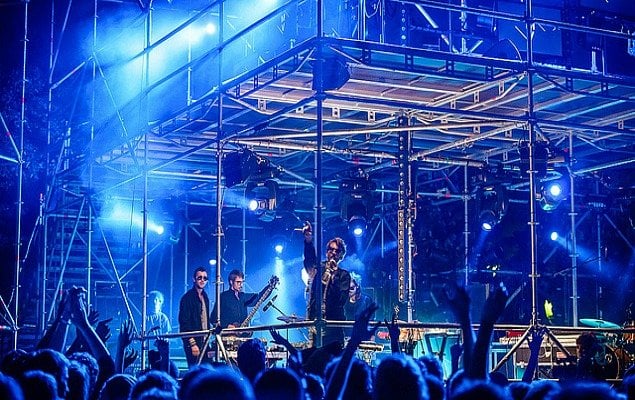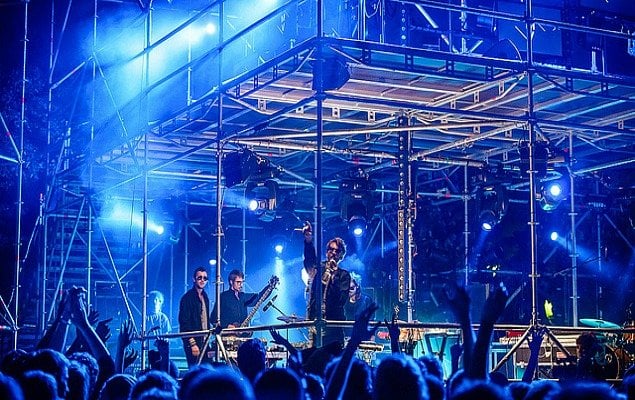 There's nothing better than a free concert. The live music. The vibrant crowd. The fact that you don't have fork out a huge sum for a great view of the stage. How can you resist? But imagine if this concert was actually multiple concerts, spread throughout the city. It might seem idealistic, but in Paris, it's a reality.
On June 21st, music will flow through the streets of Paris for the annual Fête de la Musique (AKA World Music Day, or Make Music Day). This all-day festival, first conducted in 1982 by the French Minister of Culture, not only celebrates the days of summer solstice, but also encourages freedom of expression among musical artists.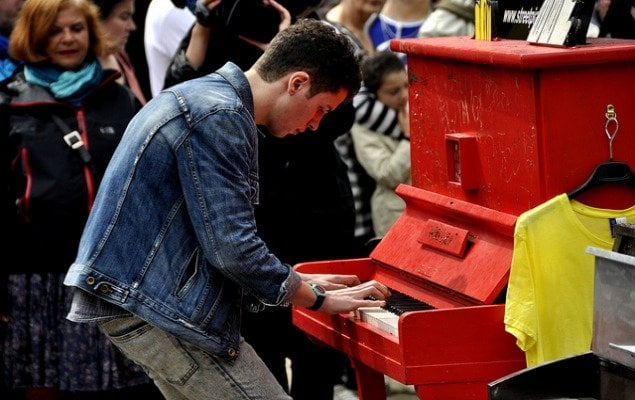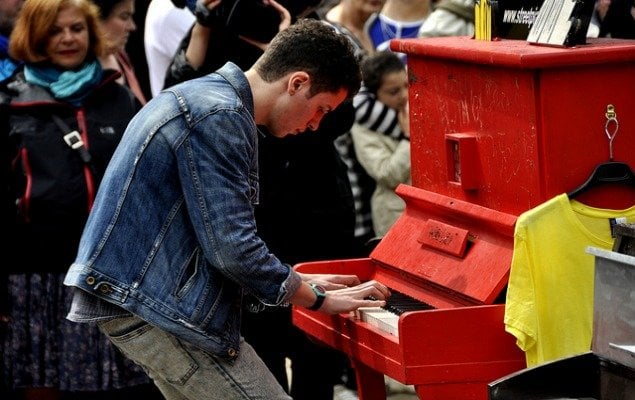 From street performances, to free concerts, to musicians hanging outside of their apartment windows to serenade the crowds, this celebration is a beacon for artists and music lovers alike. Even though the festival now spans over 120 countries and over 400 cities, Paris is still a major center of action, since it was the first city to establish the holiday.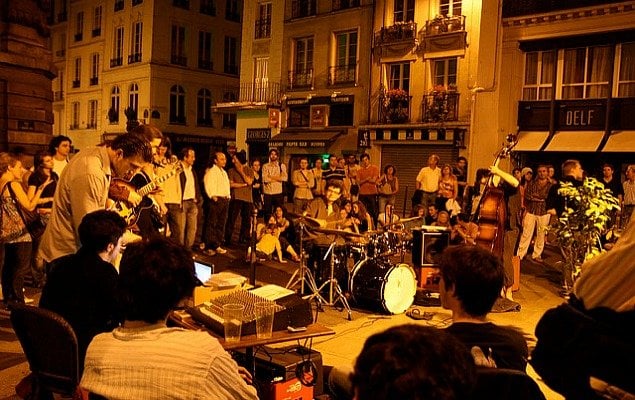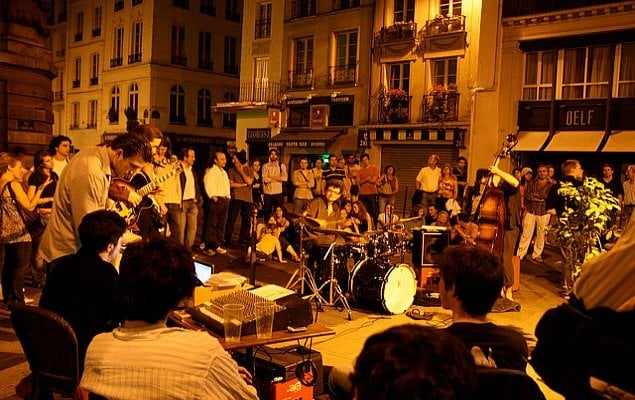 If you're worried about not being interested in the musical choices offered, don't be. All manner of classical choirs, house DJs, indie rock groups, international folk songs and amateur musicians can be seen performing free of charge. There's truly something for everyone. Some of the biggest and best-known places to find musical performances are the Jardin des Tuileries, the Louvre and the Jardin du Luxembourg.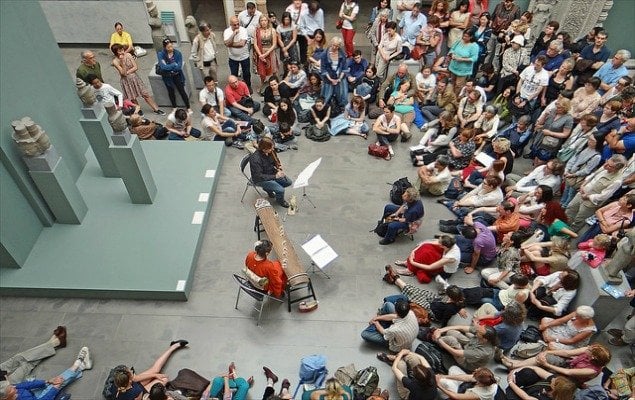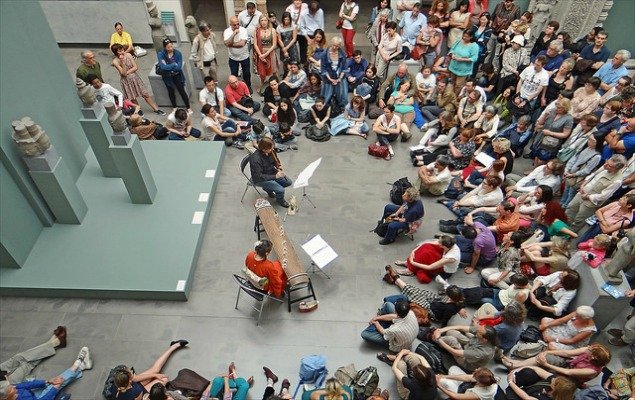 Past artists include Kim Wilde, Mary Has a Gun, Teleferik, and even Shakira. You can expect to see the Paris Philharmonic at Porte de Pantin, the pop, rock, and electronic Deezer Concert at Place de la République, and trumpet player Ibrahim Maalouf playing an improvised set at Palais Royal-Musée du Louvre with "as many musicians as possible." Click here to see a map of Paris showing all the official concerts that are scheduled. But don't worry about planning, no matter where you walk in the city on June 21st, you're bound to come across a concert or two – or three!
So if you want to know what it feels like to literally be surrounded by melodic creativity and thumping beats, visit the official website of the Fête de la Musique, and maybe you'll find a performance that will make you want to dance publicly through the streets (without the embarrassment)!
Image credits: Clement RG, François Proulx, Jean-Pierre Dalbera, Roberto Maldeno.