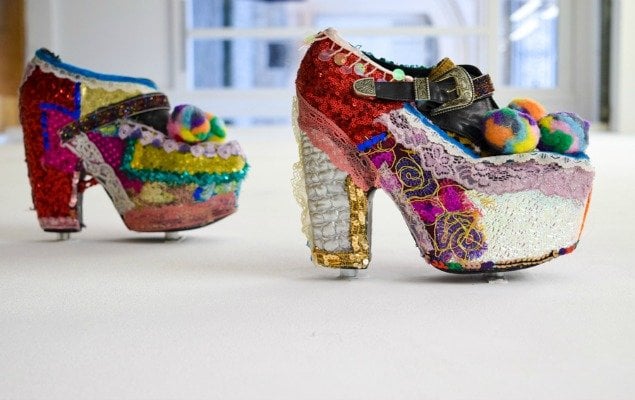 On April 30th, Sophie Cochevelou brought color and daring originality to Paris. Her costume exhibition of wonderful, bizarre – and wonderfully bizarre – pieces premiered with a performance by Sophie herself, and will be on display until May 28, 2016 at the Gallery Isabelle Gounod in Paris' artsy 3rd arrondissement.
The young costume designer lives in London but grew up just outside of Paris in the beautiful French town Rueil Malmaison, famed for its connection to Impressionist painters, who drew inspiration from its idyllic trees and meandering river.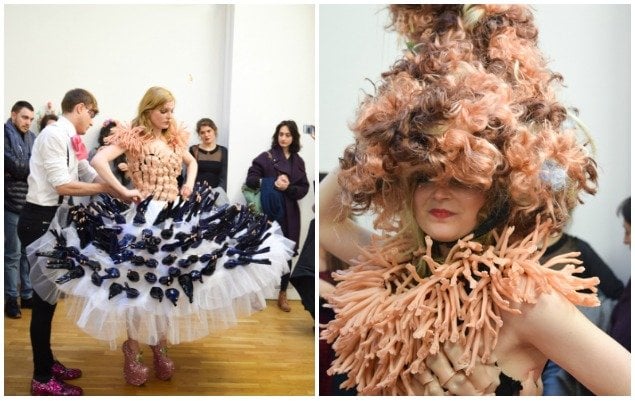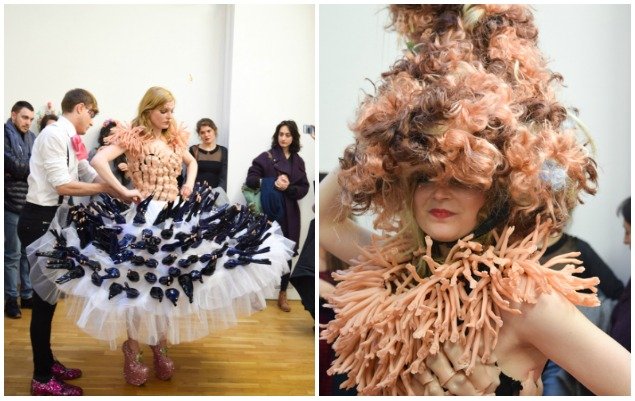 True to her town's reputation, Sophie grew up to be an artist as well.
Sophie first gained Instagram notoriety with a Primark dress constructed entirely out of Primark bags, and has since obtained 20,000 followers, some of whom felt so compelled by her artistic vision, they attended the exhibition to finally meet the artist in person.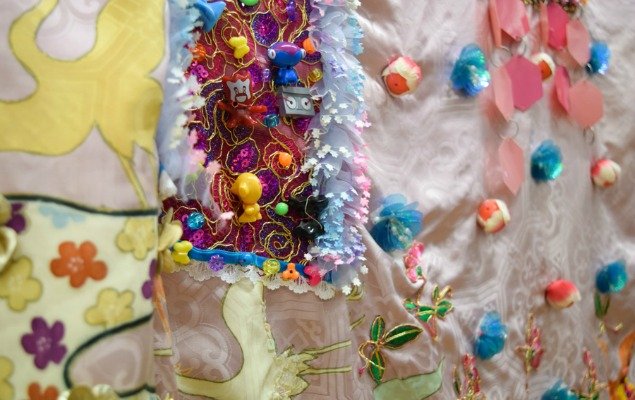 Sophie now runs a full-time costume shop in London. And for the month of May, her bright, unique creations will be on display in Paris at the Galerie Isabelle Gounod.
The collection celebrates gender neutrality, and features a variety of pieces, all created with a mélange of materials, including beads, sequins, dolls, feathers, each painstakingly stitched together by hand.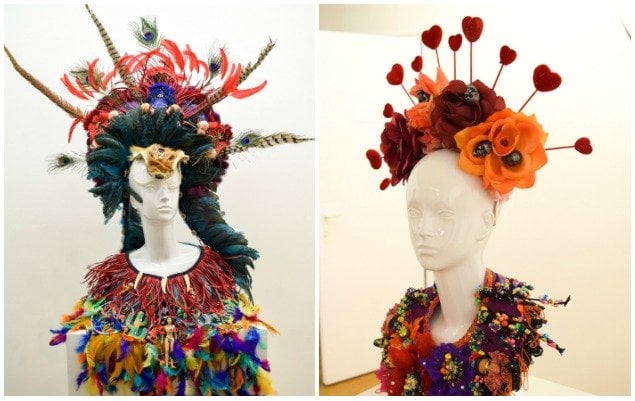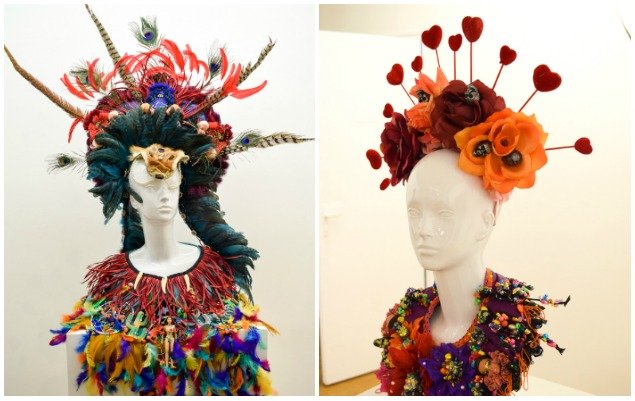 With her uncanny ability to translate her unique vision of the world into a wearable product, Sophie is an artist in the truest sense. She spins and sews the proverbial straw into gold, with dresses made of Lego pieces and necklaces of jewels and Barbie dolls.
Although people more commonly associate Paris with its historic architecture and magnificent preservation of the past, it can be a city of the present as well, and nothing is more contemporary, eclectic and unabashedly original than Sophie's designs. Each piece is a narrative, with the story of culture and beauty, tradition and individuality, all woven into the textures of her dresses.
Sophie makes a habit of hunting flea markets for the perfect fabric or odd item to incorporate into her latest design, and often utilizes Barbie dolls in her jewelry and dresses. Coincidentally, the exhibition coincides perfectly with the Barbie Doll exhibition at the Musée des Arts Décoratifs.
Sophie certainly creates a different kind of art than you will find anywhere else.
And that originality is what makes her pieces beautiful.
Check out the exhibition before it closes!
Gallery Isabelle Gounod
13 rue Chapon
75003 Paris