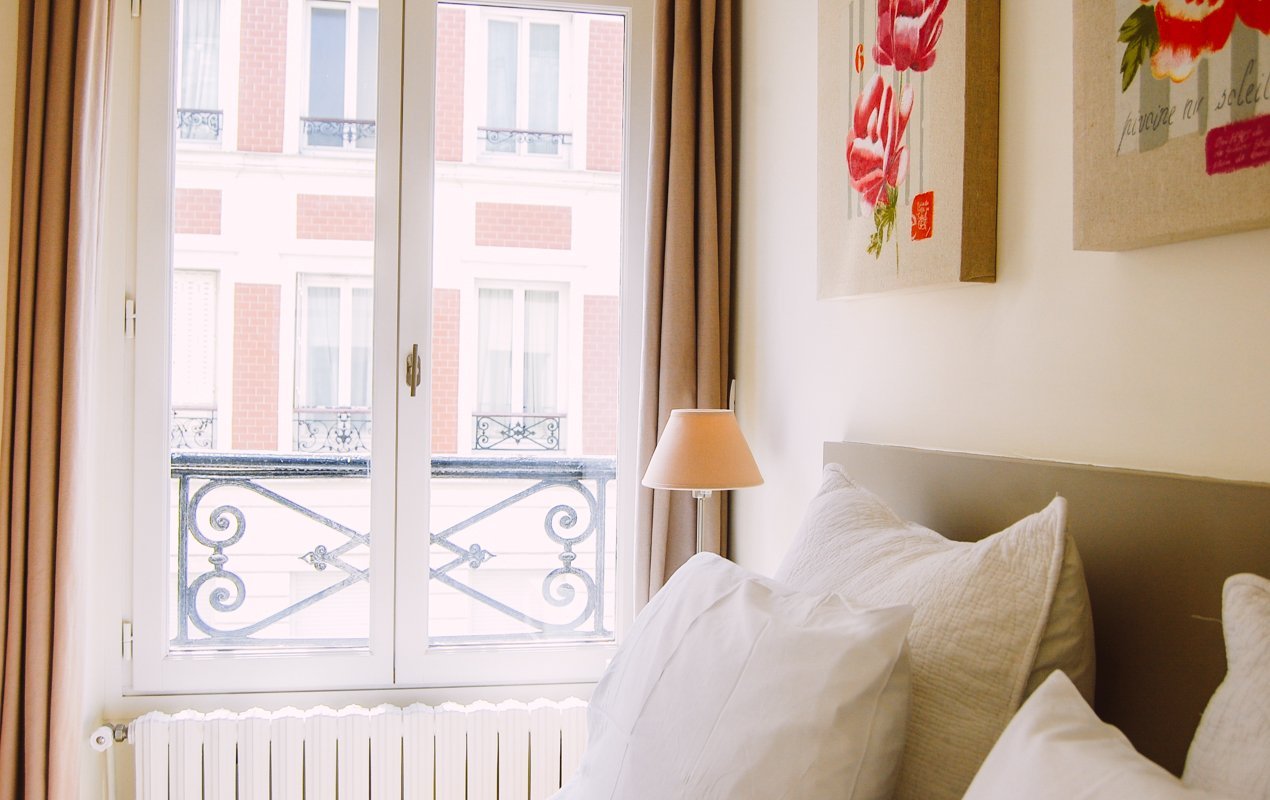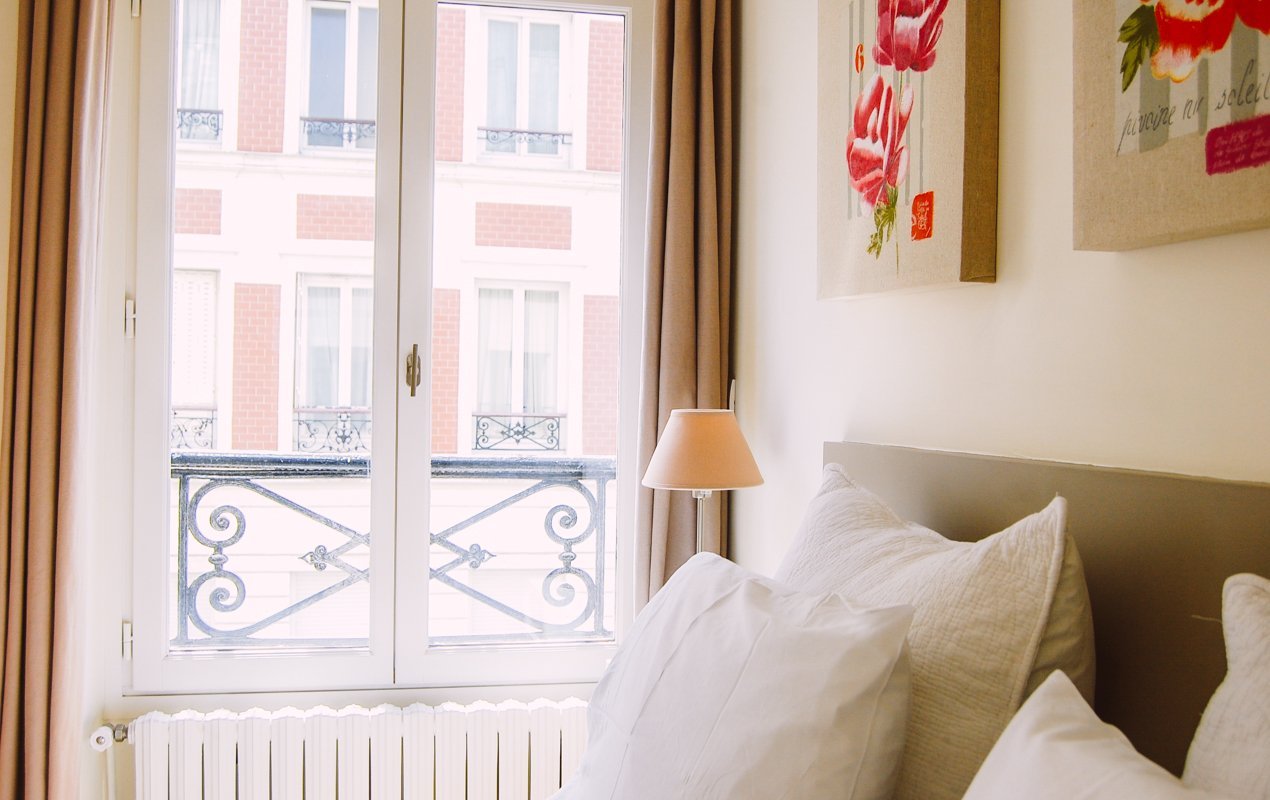 Not long ago, I had the wonderful opportunity to stay in Paris Perfect's Bellet apartment rental. Although I live in the Paris region, one of my best friends was coming to visit me from the USA, so instead of making up a bed for her on my sofa, I wanted to give her the full Parisian experience with a fantastic apartment in an amazing location. It was like a staycation for me and a true Parisian getaway for her!
Since the Bellet is situated literally steps from the market street called rue Cler, we paid many visits to the food shops lining this cobblestoned, pedestrianized road. Some of the shops specialize in cheese, wine, tea or even whipped cream, others in cured meats and regional dishes. For our first night, I picked up some roasted garlic potatoes and ratatouille from a shop called Davoli, then took them home to reheat in our kitchen. It was the perfect, relaxing first night in!
Aside from the surrounding neighborhood, the apartment itself was absolutely perfect. With two bedrooms, 1.5 bathrooms a full kitchen and cozy living room, we had more than enough space to spread out and relax. I gave my friend the front-facing bedroom with tons of amazing natural sunlight, and I took the courtyard-facing bedroom for myself. Whenever I left the window open, I could sometimes hear a French family in a nearby apartment gathering around their dining table every evening – not loud enough to be disruptive, but hearing that murmur of family life somehow made me feel more at home, even if the family I was hearing wasn't my own.
Every morning we'd head downstairs to make ourselves an espresso or café noisette – espresso with a splash of milk – using the Nespresso machine in the kitchen, then enjoy a couple tartines – toast with butter and jam – for a simple and quick breakfast. For those of us with a caffeine addiction, having a little espresso machine while traveling is an absolute must!
Another feature that we took full advantage of in the apartment was the handy neighborhood-specific guide to Paris with all the best shopping, sightseeing and practical locations conveniently listed, as well as instructions for how to use the dishwasher, Nespresso machine, oven and other appliances. Even though I was already quite familiar with Parisian appliances and the neighborhood we were in, it was so nice to have all the information I could ever need right at my fingertips!
What was truly special about this vacation rental is how it feels so private with its own entrance and two level townhouse setting – a rare feature in the center of Paris! It naturally feels like a home away from home, and my best friend and I had a wonderful experience in the Bellet apartment. This apartment made our time in Paris absolutely perfect, and I'll treasure the precious memories for a lifetime!
_____________
If you're interested in having your very own Parisian experience in the Bellet apartment rental, see the apartment page here, or contact our reservations team by clicking here, or by sending an email to [email protected].
(Image credits: Paris Perfect and the Author.)