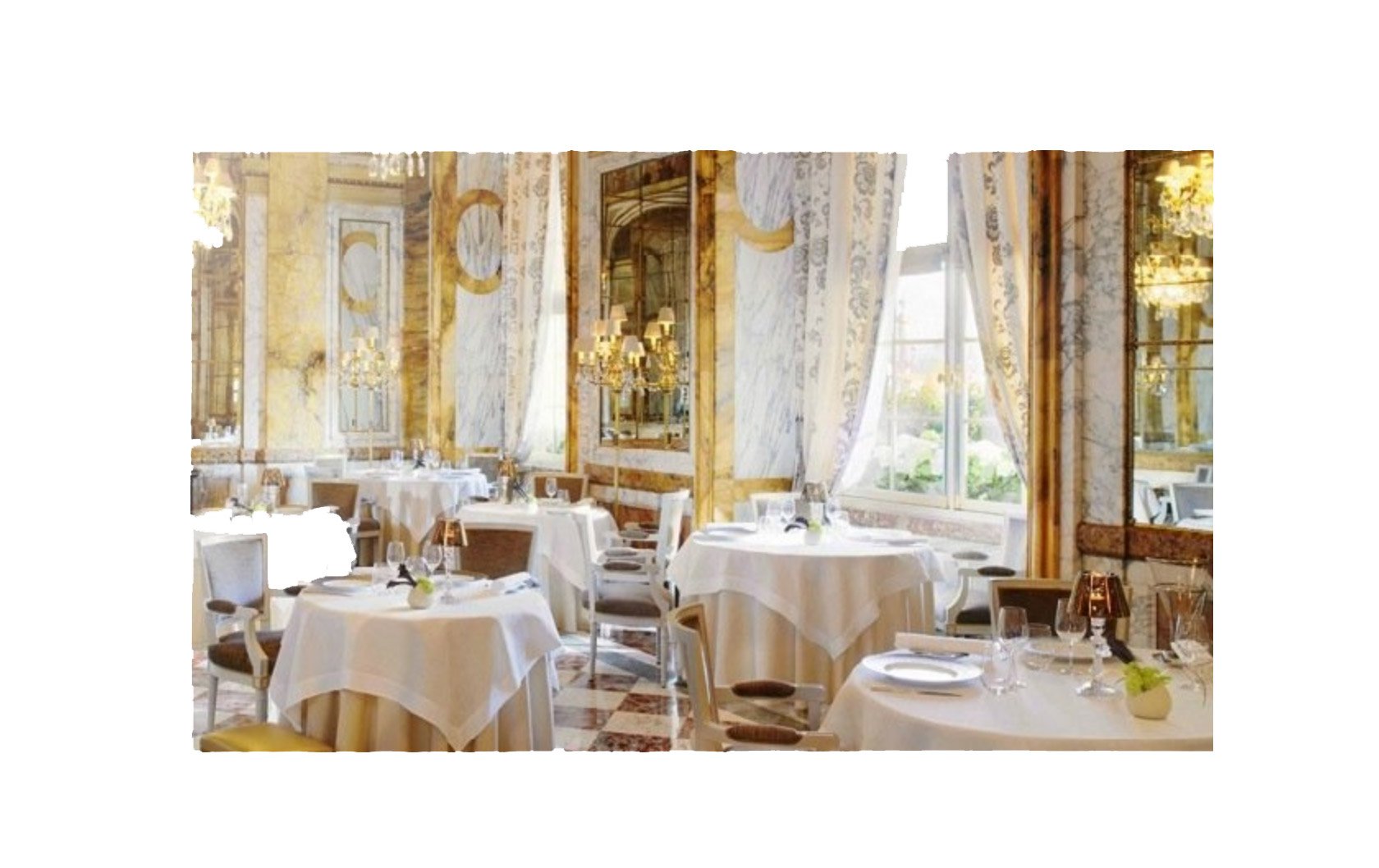 Hotel de Crillon
10 Pl de la Concorde, 01 44 71 17 00
On New Year's Eve, l'Obé restaurant at the Hotel de Crillon has chosen boldness  and will turn into a dinner show venue. The programme will be set to a mood featuring no less than five shows in tribute to iconic singers.
NEW YEAR'S EVE MENU
Amuse bouche du réveillon
New Year's Eve appetizer
Le foie gras de Canard mi-cuit, parfumé d'un bouillon à l'hibiscus
Lightly cooked foie gras of duck, scented with hibiscus broth
La saint-Jacques normande saisi à la plancha, topinambour à la crème truffée
Seared Normandy scallops with Jerusalem artichoke in truffled cream
La Poularde fermière rôtie, macaronis farcis d'une duxelle de champignons
Roasted farmhouse chicken and macaroni stuffed with chopped mushrooms
Le vacherin Mont-d'or servi à la cuillère
Vacherin Mont-d'Or cheese, served with a spoon
La «bonne étoile» Chocolait-passion
Chocomilk/passion fruit "Lucky Star"
Mignardises et chocolats
Assorted petits fours and chocolates
réveillon autour du Champagne Laurent-Perrier Millésimé 2002
New Year's Eve Dinner will be served with Laurent-Perrier Champagne, 2002 vintage
COST
Menu for 450 € vAt included per person (beverages included). Dinner from 08:00 pm, evening dress requested.
Jules Vernes Restaurant (Eiffel Tower)
Alain Ducasse will be serving up gourmet meals for both a Christmas Eve tasting menu and Christmas lunch tasting menu at Jules Verne on the Eiffel Tower.
COST
Christmas Eve tasting menu € 290/person excluding beverages and € 390/person with wine pairings or €500 per couple. Christmas lunch tasting menu € 250/person excluding beverages, € 320/person with wine pairings or €500 per couple.
Please note: The restaurant did ask all reservations to be in by November 18th but you may still be lucky to get a spot if you call them now!
Shangri La Hotel
10 ave d'Iena, 01 53 67 19 98

The Shangri La has several festive meals planned including a Christmas Eve Dinner, Christmas Day Lunch and New Year's Eve Dinner.  Prices start at €150 per person and go as high as €1000 per person for dinner and drinks in the Abeille Restaurant on New Year's.
View all of the Christmas and New Year's menus for the Shangri La Hotel
Le Violin d'Ingres
135 rue Saint Dominique, 01 45 55 15 05
Enjoy the festive season at one of our favorite restaurants in Paris, Le Violin d'Ingres.  Book fast to enjoy their Christmas Eve Menu, Christmas Day Menu.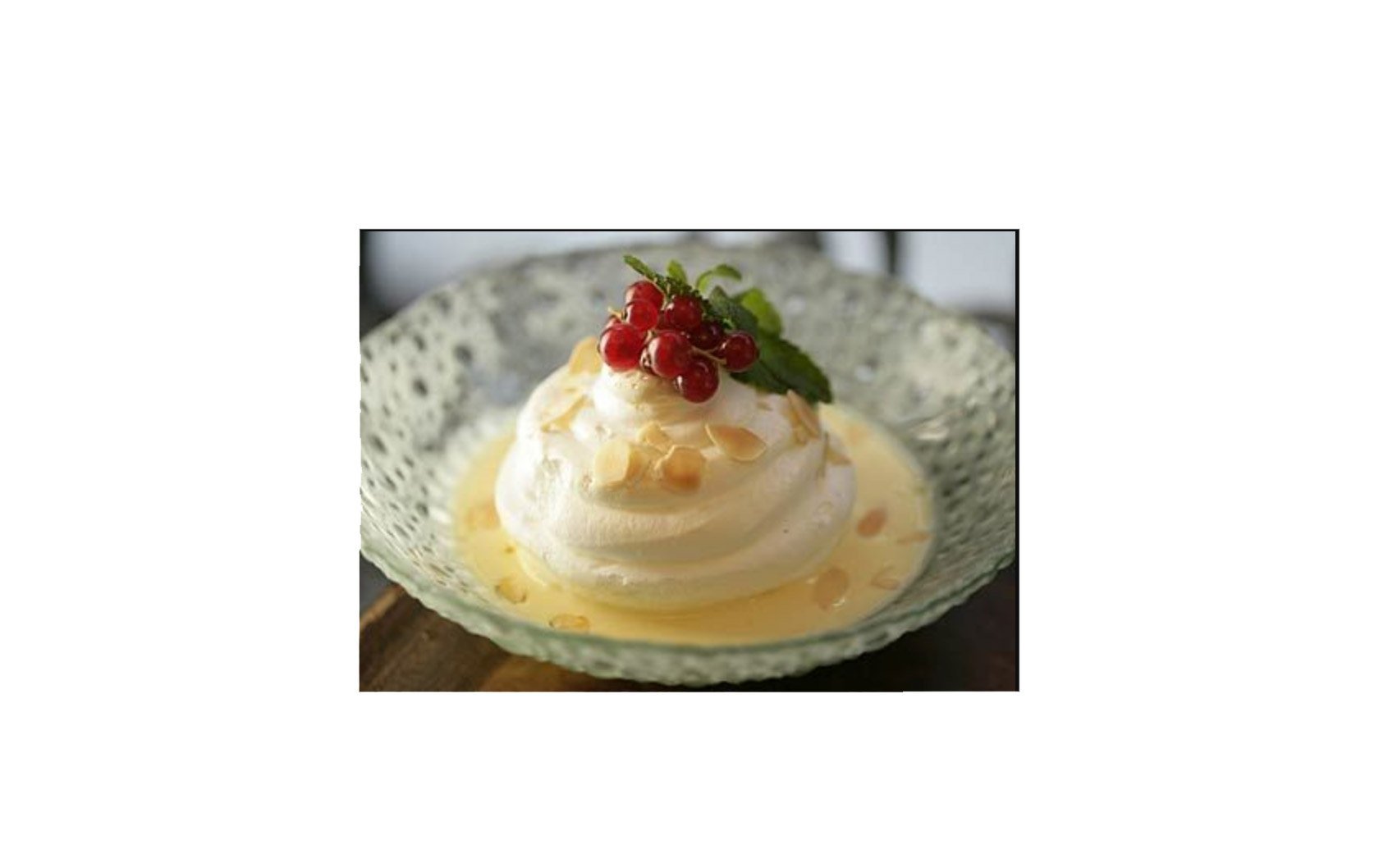 Les Cocottes
135 rue Saint Dominique, 01 45 55 15 05
Open regular hours with seasonal menus.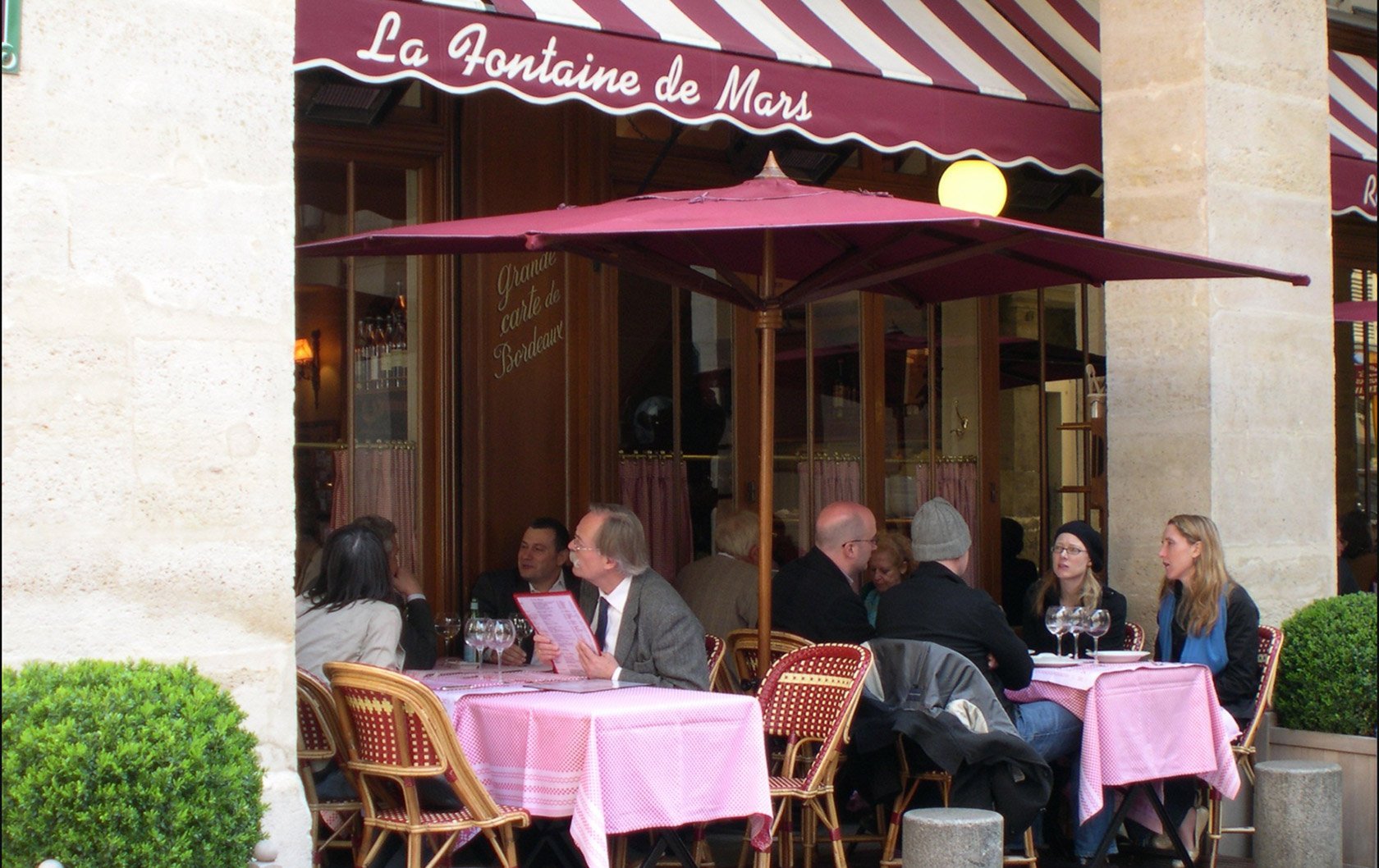 Fontaine de Mars
This famous restaurant where Barack Obama recently dined is closed on Christmas Eve, Christmas Day and New Year's Eve.
Thoumieux
79 rue Saint Dominique, 01 47 05 49 75
Brasserie only on Christmas Eve and Christmas Day.  Special menu being offered for New Year's Eve but details still to be published on their website.
Fables de la Fontaine
131 rue Saint Dominique, 01 44 18 37 55
Closed on Christmas Eve and Christmas Day; special New Year's Eve menu.
Reed
11 bir rue Amelie, 01 45 55 88 40
Contact them for further information on Christmas Eve, Christmas Day and New Year's opening hours.
Plaza Athénée
25 avenue Montaigne, 01 53 67 65 00
Alain Ducasse – of Eiffel Tower fame – also creates the menu for the fabulous Plaza Athénée.  Both restaurants are offering Christmas Eve Menus, Christmas Day Menus and New Year's Eve Menus.  This is one of the most expensive places to enjoy New Year's eve dinner with the tasting menu costing €1250 per person including beverages.
George V
31 avenue George V, 01 49 52 71 54
The George V hotel is located in the heart of the fabulous Golden Triangle, one of Paris' most luxurious shopping districts.  Its dining room, Le Cinq, overlooks the hotel's beautiful courtyard and garden and is elegantly dressed in grey and gold.  Expect to pay around €550 for their Christmas menu and €950 for their New Year's Eve menu.  Please contact the hotel for more details.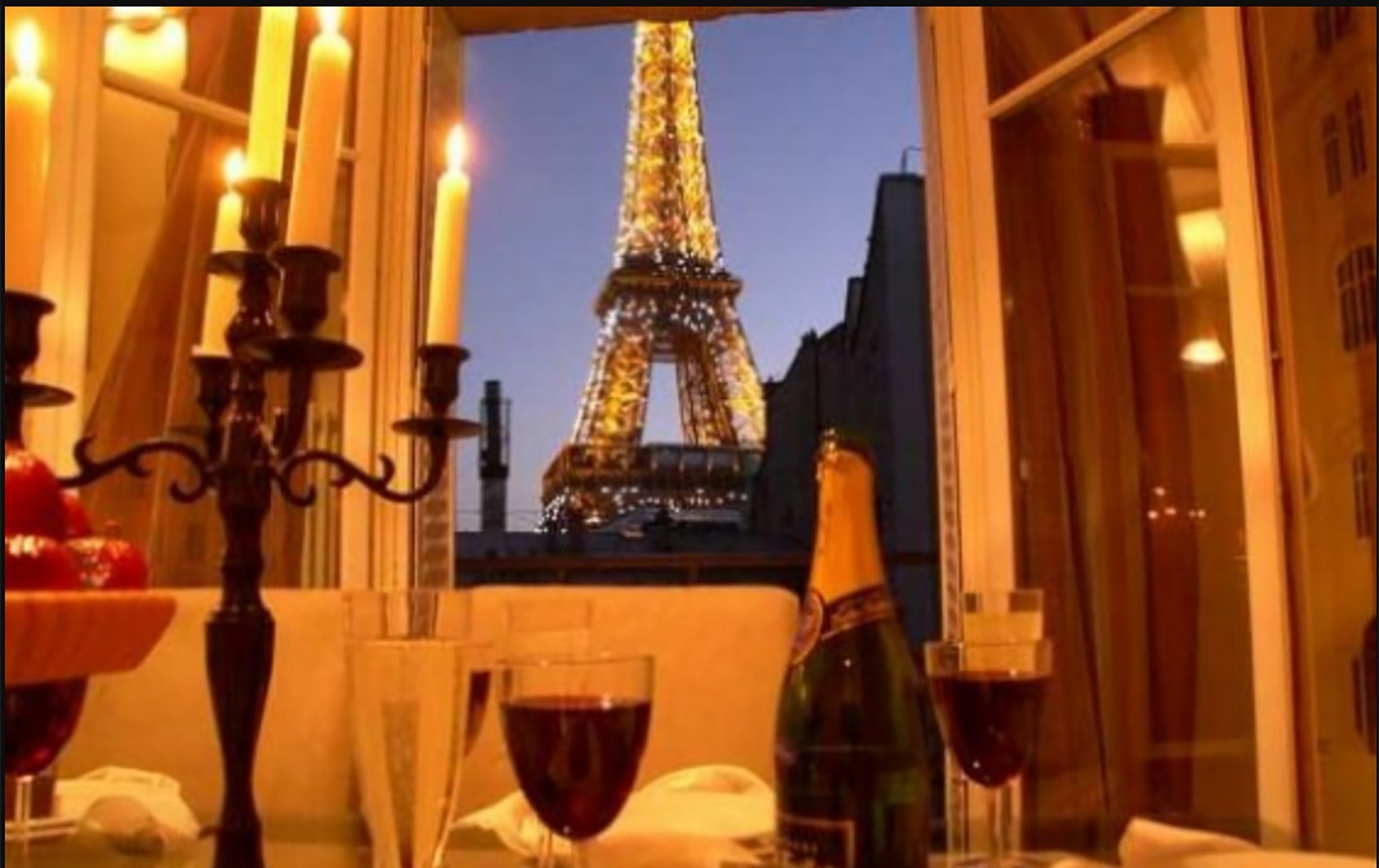 Paris Perfect Apartment with Eiffel Tower Views!
Whilst all of the above restaurants will prepare your meals and do the dishes, they won't give you the opportunity to dine in front of the Eiffel Tower!  You can choose to prepare your feast in your fully-equipped kitchen or buy take-away items and assemble on your beautifully laid table.  Don't miss your chance to dine in a romantic Paris apartment for a fraction of the cost of a restaurant meal.  Call or email our reservations team now to check availability.