Attention chocolate lovers in Paris! At the end of this month the 18th edition of the Salon du Chocolat will take place in Paris at the Porte de Versailles Exhibition Center. From October 31st to November 4th the doors will open for the world's largest event dedicated to chocolate. Chocolate + Paris = heaven! The five day event brings the world of chocolate to Paris with 135,000 square feet of space devoted to chocolate and cocoa. That's a lot of chocolate!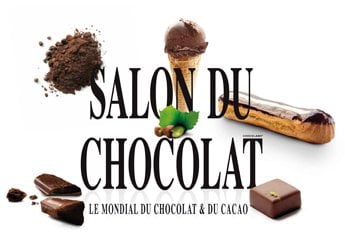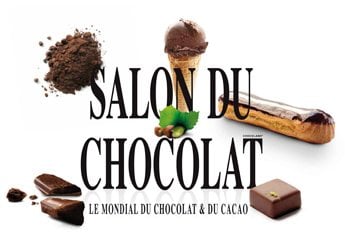 The theme of this year's Salon du Chocolat is "The New Worlds of Chocolate," which will highlight new tastes, new territories, new trends and new talents from all over the world. On display will be creations by the greatest chocolatiers from France and around the world. Enjoy the exhibitions, sample chocolate creations, take part in conferences and workshops, watch demonstrations of recipes and, best of all, join in tastings! There will also be the much anticipated Chocolate Fashion Show, where fashion designers and chocolatiers bring together their creativity to design unique fashion statements for the Salon du Chocolat. Watch the fun fashion show and take a look at the chocolate inspired creations in the permanent exhibition during your visit.
To find out more about attending the Salon du Chocolat 2012 in Paris, visit their website here for information on tickets, hours and all the latest details.
October 31st to November 4th, 2012
Porte de Versailles Convention & Exhibition Center
1 place Porte de Versailles (15th arrondisement)