Our first Christmas since becoming empty-nesters and we can't wait for both kids to come home soon!  I want them to feel home is the only place to stay for the holidays: warm, cozy … and Christmas-y.  I've bought the tree and have been busy unpacking the Christmas decorations. We're excited to decorate the stairs with branches and pine cones that I've collected over the years.
I have wonderful memories of Christmas and the smell of freshly cut tree that pervaded our home – the old trees that dropped all their needles but smelled wonderful.  Our new trees don't shed, but they don't have that wonderful douglas fir smell.
So I began a search for the best Christmas Tree-scented candles and diffusers. I tried dozens of Christmas candles and diffusers–until fake pine smell was coming out of my ears–but no luck.
There were stunning candles that would put you in the spirit, but they just didn't evoke that special scent …
Lots of designers have their own candles – some are designed by the designers themselves,  "from the heart" and with a special memory in mind.  But many simply seemed like simple brand extensions.
Then we visited our daughter in Charlottesville last Fall, and I came across the best candle ever made by an American company called Thymes.  I opened the lid on Frasier Fir, took a sniff … and was immediately transported to Christmas!  It is absolutely the best and most real pine Christmas tree scent I've ever found.
WOW. At $18, it's excellent quality for the price. Magical scent, burns evenly and lasts for many hours. I was so excited, I lit it just after Thanksgiving until it was finished.
The secret is in the blend of ingredients. Here is a fragrance table from their website for Frasier Fir. The combination creates the truest scent "memory" I've ever experienced.
Only putting up a few decorations but with my candle lit Philippe kept repeating I had decorated home the most Christmas-y ever … but then the candle was finished.
Emergency:  Thymes isn't sold in Europe, so I began a NEW search for a replacement.
Thought I found something as good produced by Copenhagen candles – but the scent faded quickly. Compared to Thymes, it didn't have staying power or the wonderful Frasier Fir chocolate-y after-smell.
Cire Trudon:  at $75 it needed to be extra special.
Diptyque from France had a gorgeous line of Christmas candles, including Sapin, or Christmas tree. At $95 it needed to be excellent. Nope, way too much incense and smoke.  Reminded me too much of High Mass on Christmas morning in cold Italian churches: priest swinging incense, waiting a painful lifetime ( 1 1/2 hours) until we could go home and play with our presents.  Sorry Diptyque, not the memory I'm searching for!
Dr. Vranjes makes absolutely amazing scents! I splurged last year and purchased a wonderful Fico Selvatico – wild fig. What quality and I had to admit the price was worth it.  The scent was stronger and lasted longer than most. Clear they use the best essences. But at $95 for the candle, their Christmas tree must have been an Italian fir because it wasn't what I was looking for.
Tried Carthusia candles from Italy. Beautiful candles, fair price – but Italians must have different smelling Christmas trees.
John Lewis: not strong enough for my search.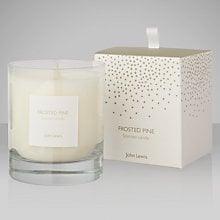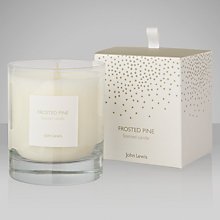 Stoneglow makes a reasonable candle for the money, but not quite enough quality scent.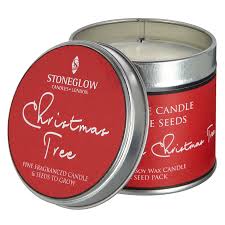 Not stopping there, tried Stone Glow, Kenneth Turner, Jonathan Ward … and some brands I'd never heard of.  No comparison!  In desperation I ordered a big Frasier Fir diffuser and large candle online from the US and am hoping it will make it here before Christmas!
Can't wait til Alexia and Olivier walk in the door. Philippe's mother, 97 year old Ninette, will be here to celebrate long French lunches, luxury naps at 3pm (sun sets early here!), movies and love. We hope you have a wonderful  season, too. Happy Holidays and we wish you a wonderful celebration with good friends, family and laughter.
Congratulations Thymes for producing a quality line of candles!  You've inspired me to search for more scents of my own "forever memories": Paris at sunrise, mornings in France an open air market,  sunset along the river Seine, Burgundy and ripening grape vines … and more.