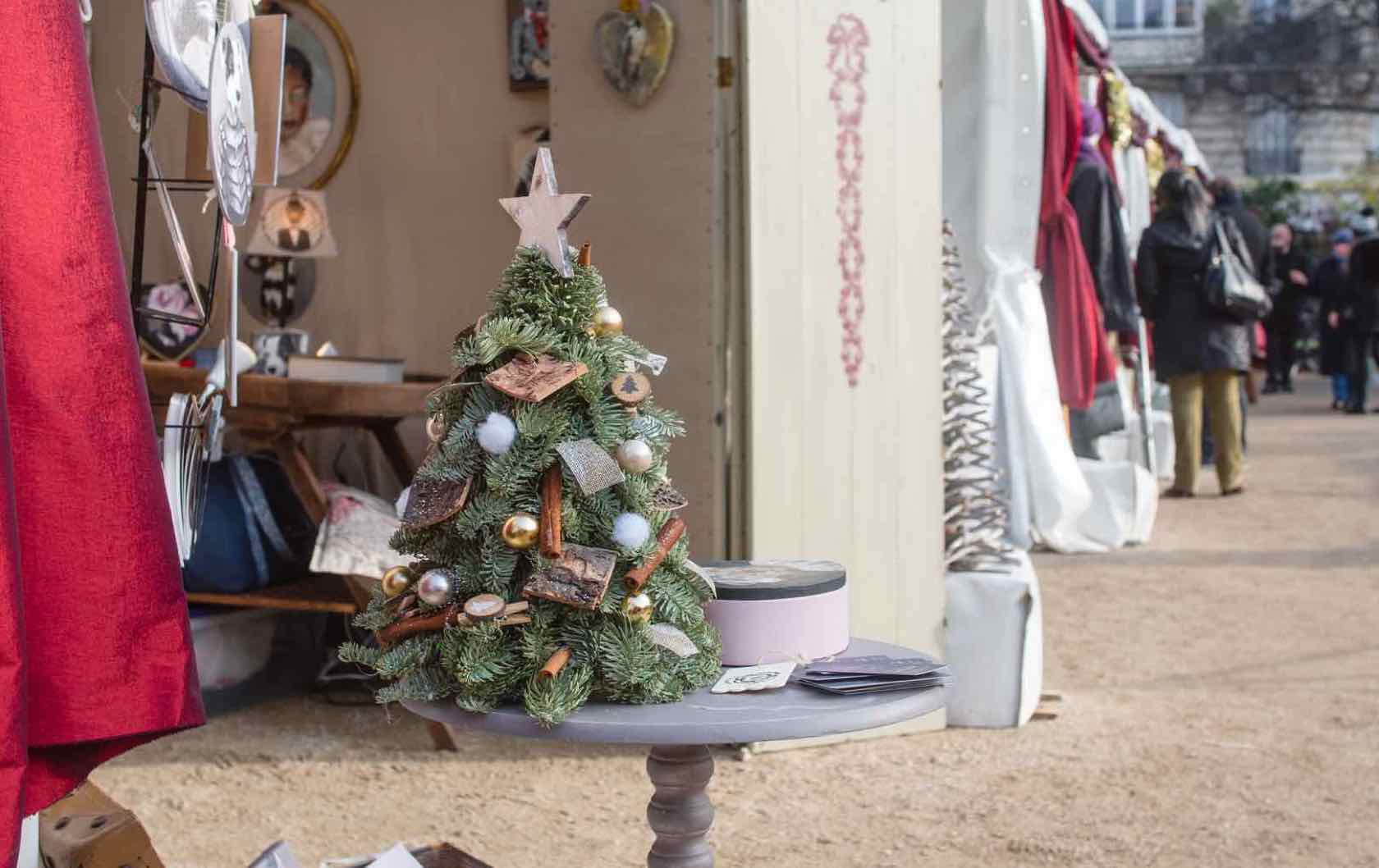 You know the holiday season has truly arrived when the Christmas Markets, or Marchés de Noël, are set up all over Paris. This time of year, many streets are also strung with beautiful lights, a much-needed antidote to the long nights of winter. The twinkling, festive markets instill a sense of nostalgia and childlike wonder that is hard to come by during the rest of the year. Here's our guide for what to do, see and eat at the Paris Christmas markets this year!
Admire the General Splendor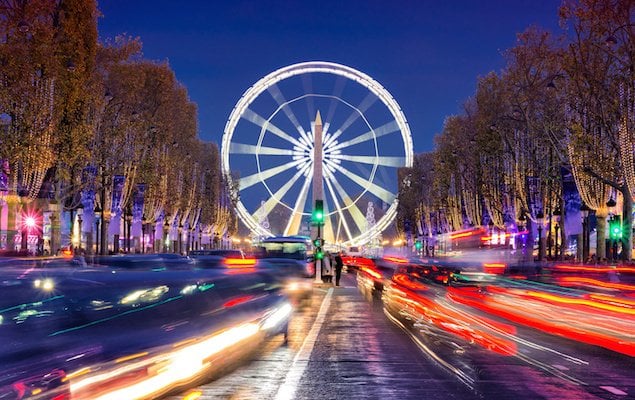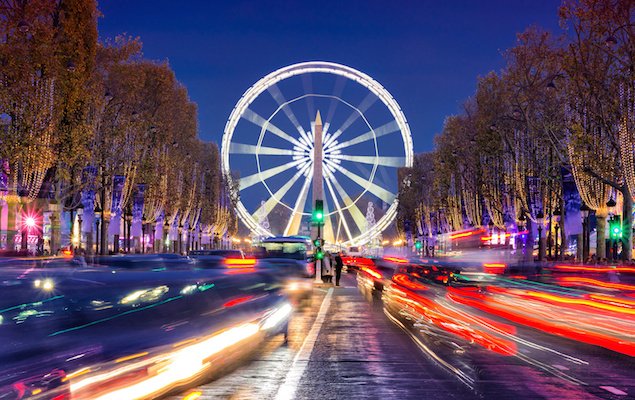 Decorated trees, life-size figurines of nutcrackers, Santas and reindeer, twinkling lights: all of these things can be found at the Christmas Markets in Paris. In the daytime, they're certainly charming, but at night, everything illuminates and looks like a winter wonderland! There are markets in front of Notre Dame, the Montparnasse Tower, and the Grande Arche of La Défense, but the Champs-Elysées and Eiffel Tower markets are the most impressive at night. The sun sets quite early in Paris during the winter, at about 5pm, so you won't have any problems catching the pretty lights!
Eiffel Tower Christmas Market
17 Dec. 2015 to 03 Jan. 2016
Quai Branly, the Riverbank in front of the Eiffel Tower
Access: Champs de Mars Tour Eiffel (RER C and metro line 6)
Go Gift Shopping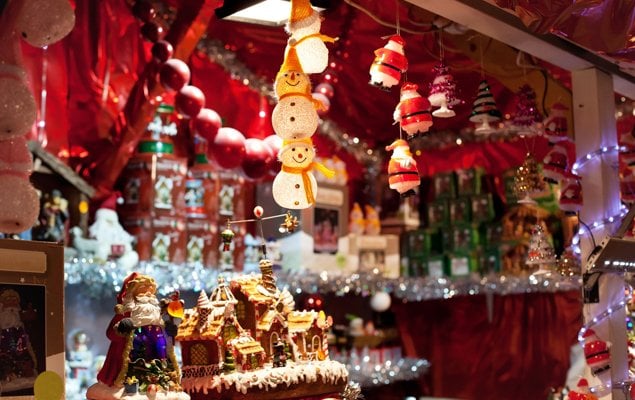 There's a huge variety of gifts sold at Christmas Markets. Go for something more traditional and buy some Paris-themed tree ornaments, a warm hat or fuzzy gloves, or check out more unique stalls that sell wooden figurines, wind chimes and jewelry. Many stalls also sell confections like blocks of nougat, often filled with almonds or dried fruit; canelés, little cinnamon cakes from Bordeaux with a caramelized crust; and chocolate in all shapes and flavors. The nougat and chocolate will stay fresh for the return journey, if you plan on gifting them to a loved one back home, but the canelés may need a ziplock bag to keep them fresh!
Take Your Kids on a Ride
At many Christmas Markets, you'll find a handful of carnival rides for your kids to enjoy. Funhouses, small roller coasters, and gorgeous carousels. You'll have some very happy children on your hands after they enjoy a sweet snack and fun ride! For more kid-friendly activities in Paris, see our guide here!
Grab a Snack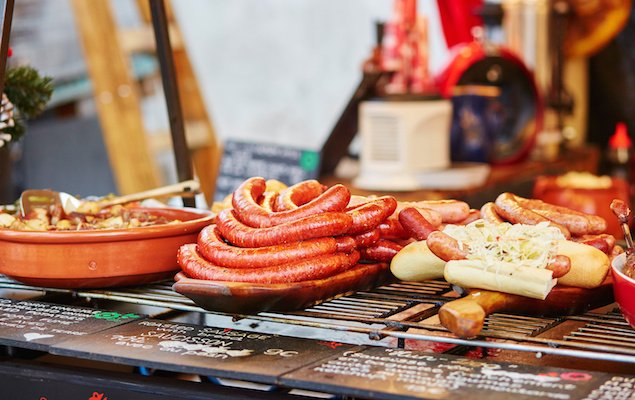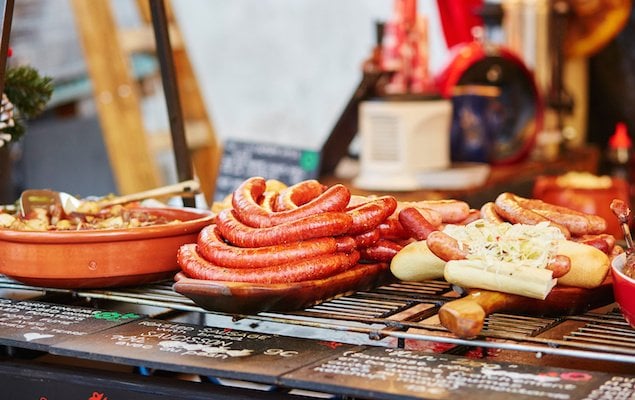 A traditional dish served at Christmas markets is tartiflette, a rich dish of gratin potatoes, lardons and onions, and the potatoes are slathered in a generous helping of reblochon cheese. A common accompaniment is grilled sausage, either in a baguette "bun" topped with caramelized onions, or alone. Talk about comfort food! If Tartiflette doesn't help you combat the cold weather, we don't know what will. Other common snacks include waffles (gaufres) topped with nutella, bananas, strawberries or whipped cream, as well as crêpes and cotton candy.
Sip a Hot Beverage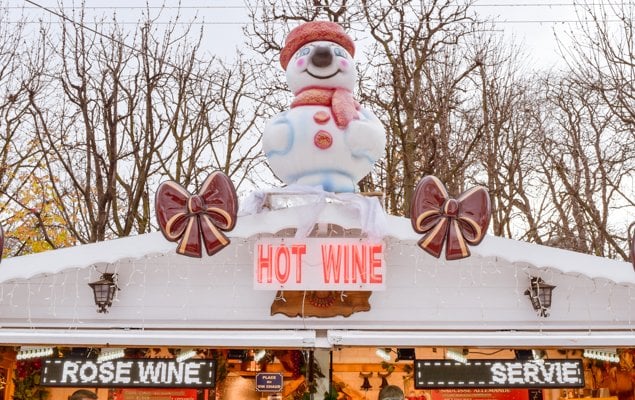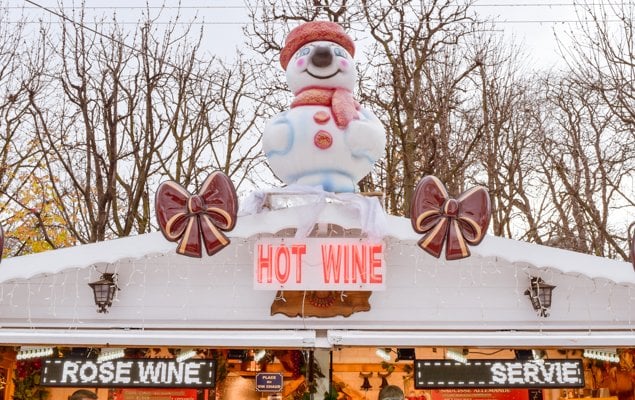 Parisian Christmas Markets are the best place to get Vin Chaud, or hot spiced wine. Red wine is traditional, flavored with cinnamon and orange, but hot white wine is also sometimes offered. This is a perfect option if you're not in the mood for a richer Hot Chocolate, but that's always an option as well! We recently put together a guide to the best hot beverages in Paris, so check it out here for some more ideas on how to stay warm!
_____________
The city of Paris has put together a helpful list of Paris Christmas markets, with dates, hours and locations, so be sure to plan your market outing here!