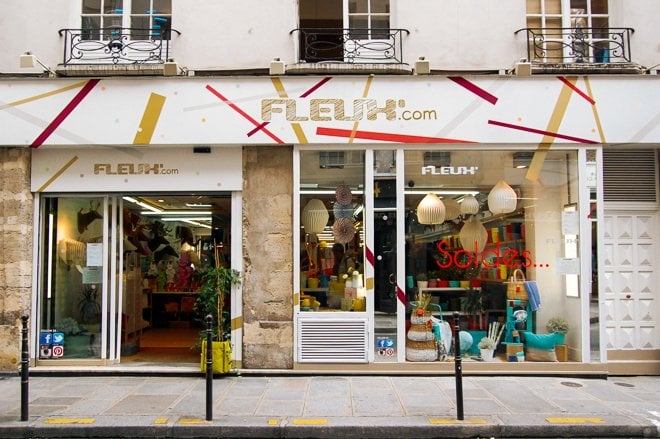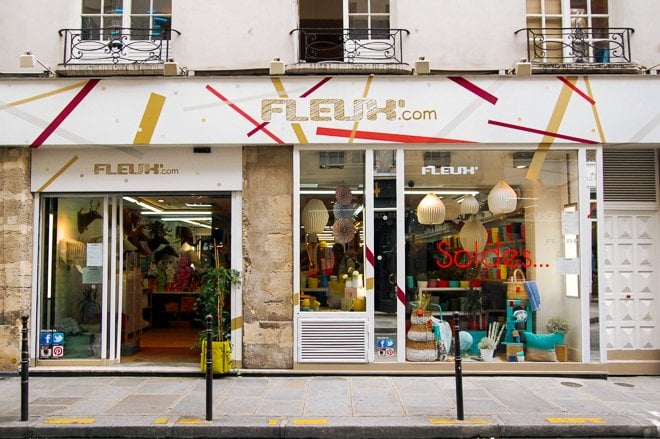 Have you ever noticed how whether you're in Rome, London or Paris the souvenir shops seem to be identical? The same cheap paper weights, shot glasses, bottle openers, and key chains, only the printed lettering is different in each city. I have a suspicious feeling that all these souvenir shops buy wholesale from a single factory, one mass-producer of travel "mementos." There's nothing inherently wrong with these kinds of souvenirs, and I think it's perfectly acceptable to desire a key-chain shaped like an Eiffel Tower (I own one myself), but I think it's time to break up the drudgery of the souvenir market just a little bit.
The good news is, there are plenty of alternatives to the typical souvenir shops in Paris – you may just have to look a little harder or simply read this blog post. That's the beauty of travel blogs, we do all the work for you!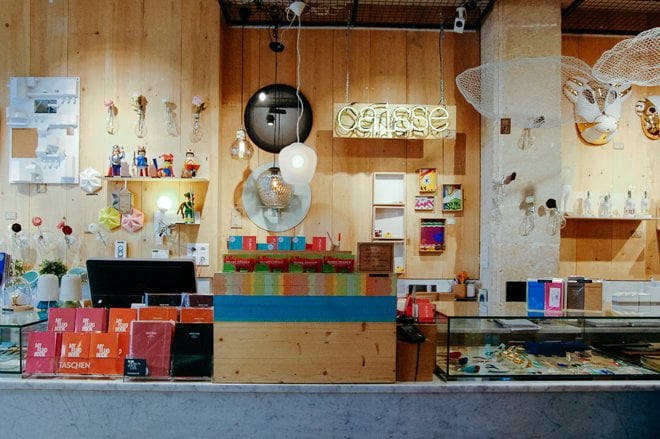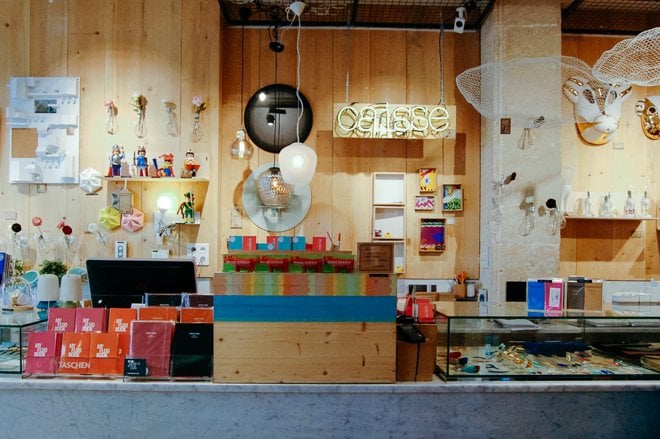 Fleux' is pronounced like the french word fleur, but with a sharp "x" at the end. The store wasn't created specifically to be a souvenir shop, but it just so happens that they have some of the best and most unique in Paris. From wooden bow-ties, garden gnomes, geometric trays, photo booth accessories, vintage joke kits, canvas tote bags, cupcake decorating sets, key-holders in the shape of a birdhouse, a book on Parisian cats and much, much more. Even the more traditional souvenirs like mugs have unique visual designs. They have mugs in official Pantone colors, mugs with catchy phrases like "We'll always have Paris," and even mugs with all the different Mr. Men (remember those tiny childhood books about Mr. Happy and Mr. Grumpy?).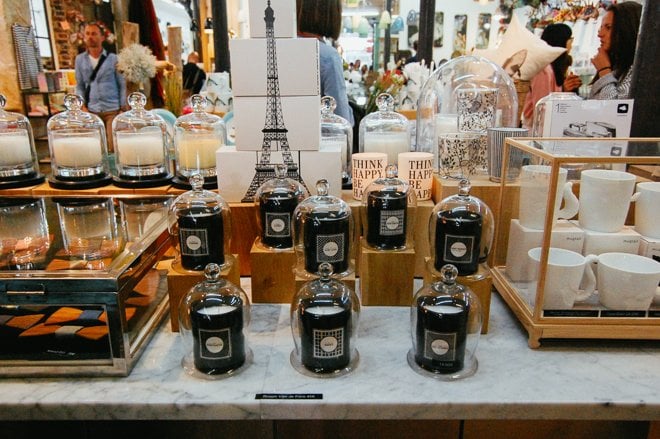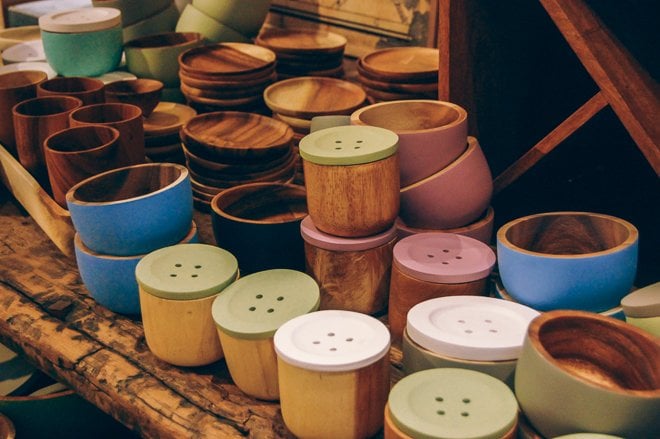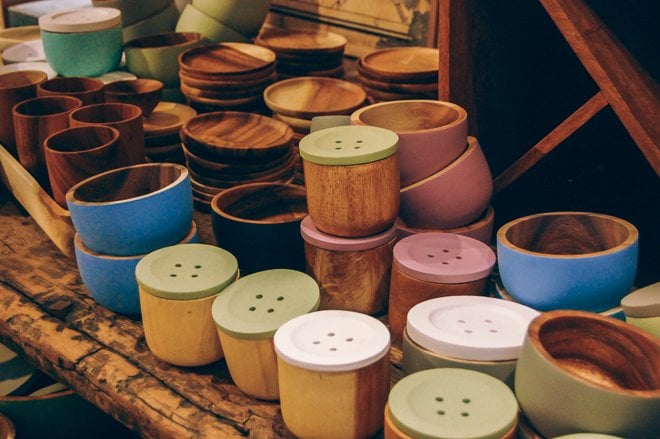 Even in the highly unlikely case that you're not in the market to purchase, Fleux' is the perfect place to just leisurely browse.  It inhabits multiple adjacent storefronts, filled to the brim with various home wares, art, gadgets and furniture. It's like walking through an interactive Scandinavian design exhibit; kind of like Ikea with even more to look at, but without Swedish meatballs unfortunately.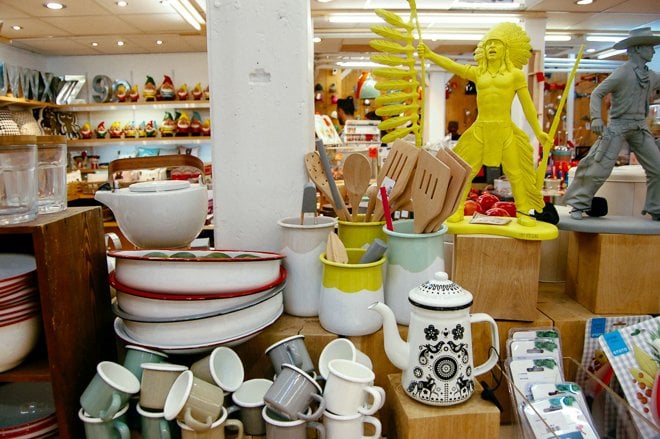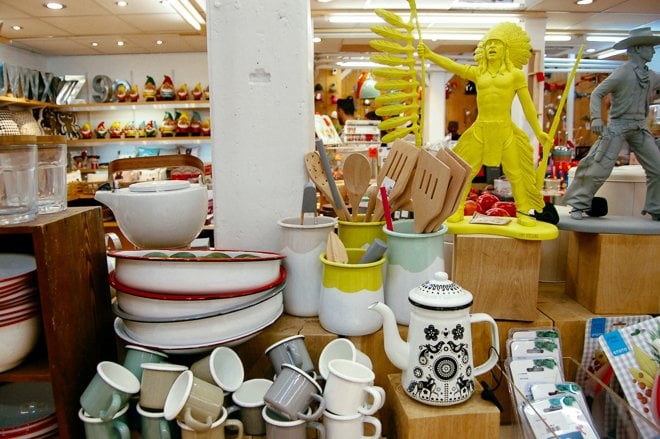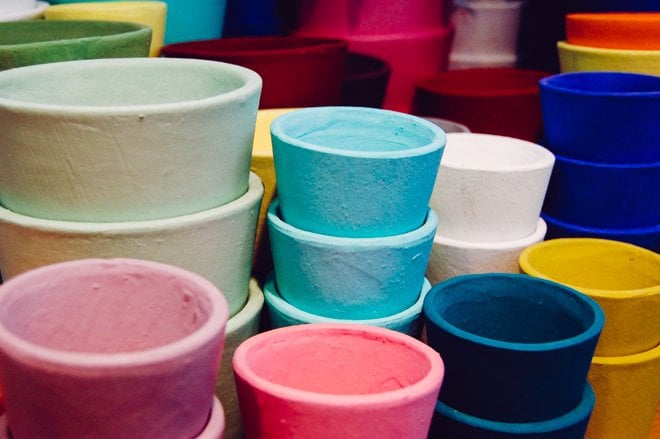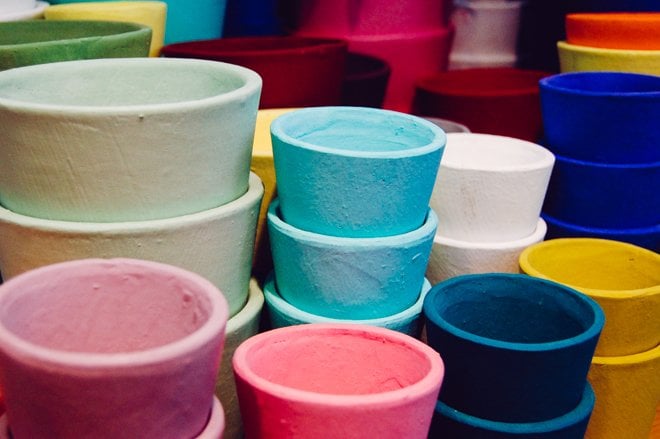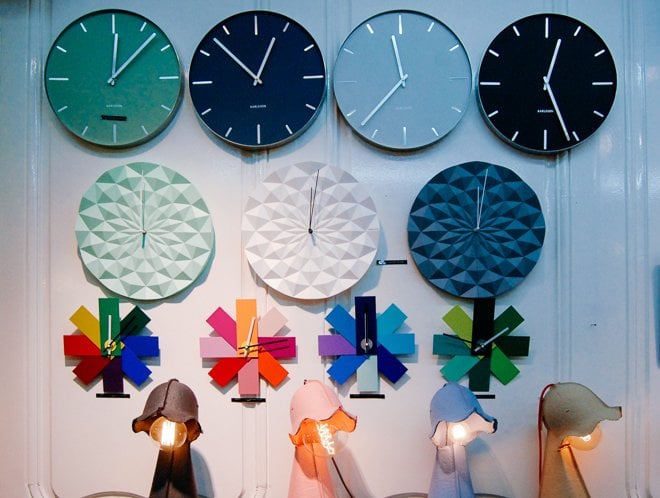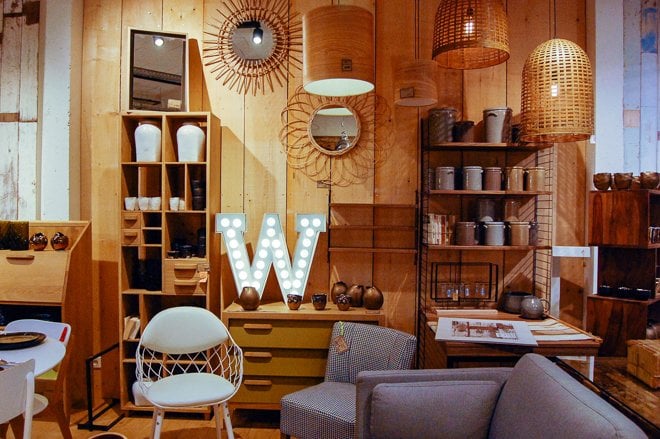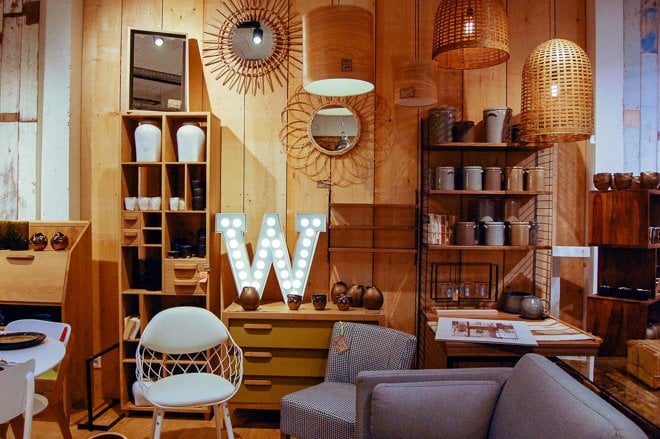 Let's face it, you don't really need something that says "PARIS" in bright, bold lettering to remember where you went this summer. And how can the idea of romantic, beautiful Paris be represented by a mere shot glass? Unless, of course, you plan to sip champagne out of that shot glass. What you actually need is something that makes you or your loved one smile with the remembrance of fun times, something that's a bit more special.
Fleux' is located just a quick jaunt away from the Centre Pompidou. I would recommend either popping in after your museum visit, or including the entire street in your explorations around the Marais, one of my favorite quartiers in Paris. Check out this blog post for more tips and recommendations about shopping the Marais.
FLEUX'
Rue Saint Croix de la Bretonnerie
Paris 75004
Metro line 1 and 11 – Hôtel de Ville
________________
Hannah Wilson is a young twenty-something blogger who decided to swap the constant sunshine of her California hometown for the grandeur and charm of Paris. She loves discovering unique shops, parks, cafés and restaurants in Paris, and currently lives in Versailles with her Swedish husband. You can see more of her life at www.FrenchCalifornian.com.
Image credits: All images by the author