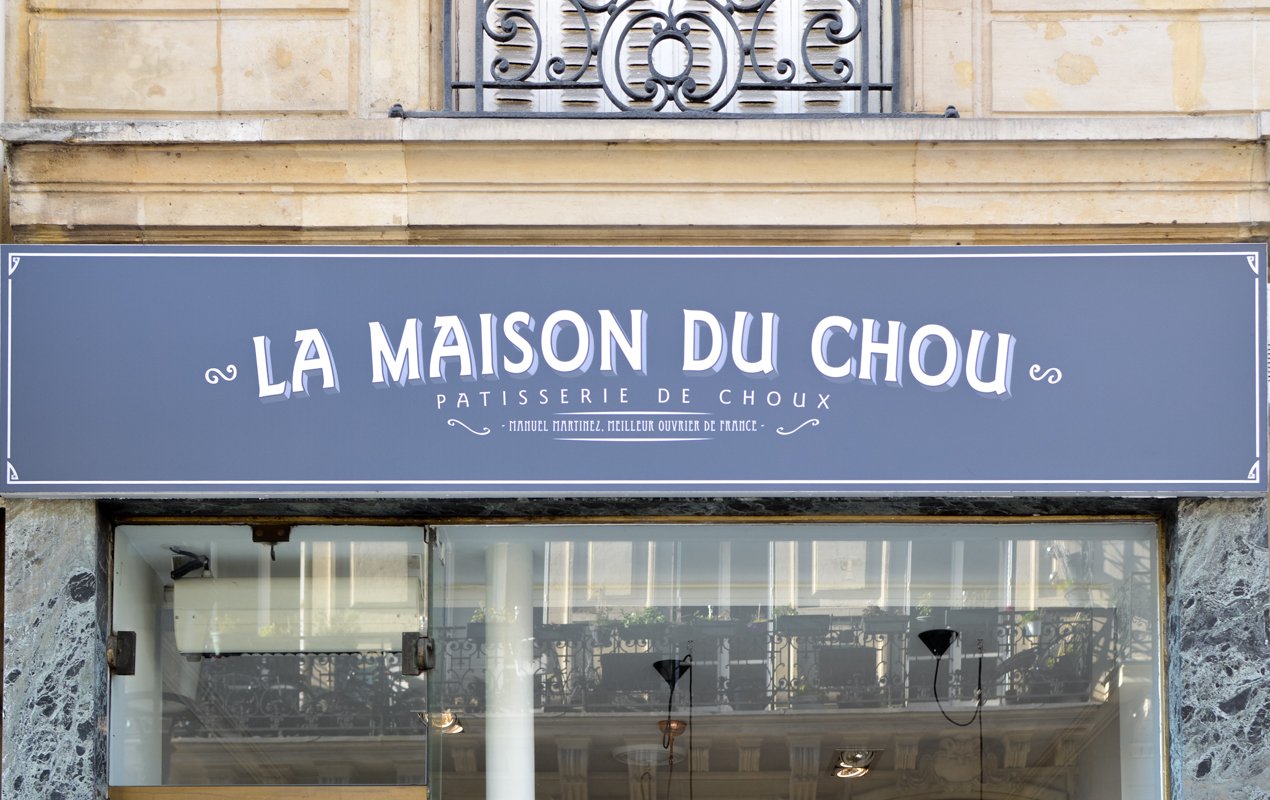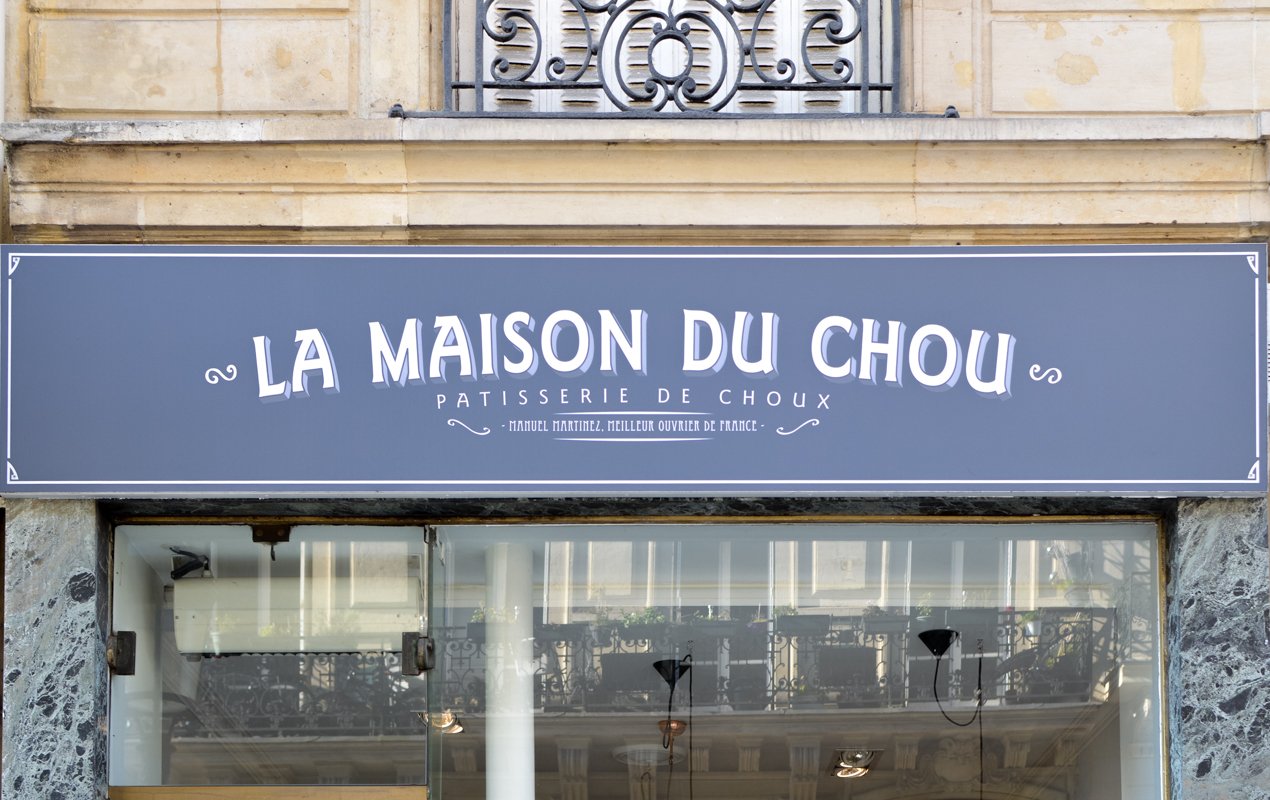 One of the great things about Paris is that there's never a shortage of pastries. Around every corner there's a traditional pâtisserie or specialty store that caters to the sweet tooth in all of us. You may remember my previous blog post about the cream puffs of Odette, but today I'm bringing you something new, because not all cream puffs are created equal.
Come with me to La Maison du Chou, located on the river island of Saint Louis, just a short walk away from La Place Dauphine, Notre Dame cathedral, the famous Berthillon ice cream shop and the romantic riverbanks of the Seine. Here we'll find an assortment of memorable cream puffs with their own unique flavors, textures and methods. But beware – after reading this post, you may want to immediately run to the airport and hop on a plane to Paris!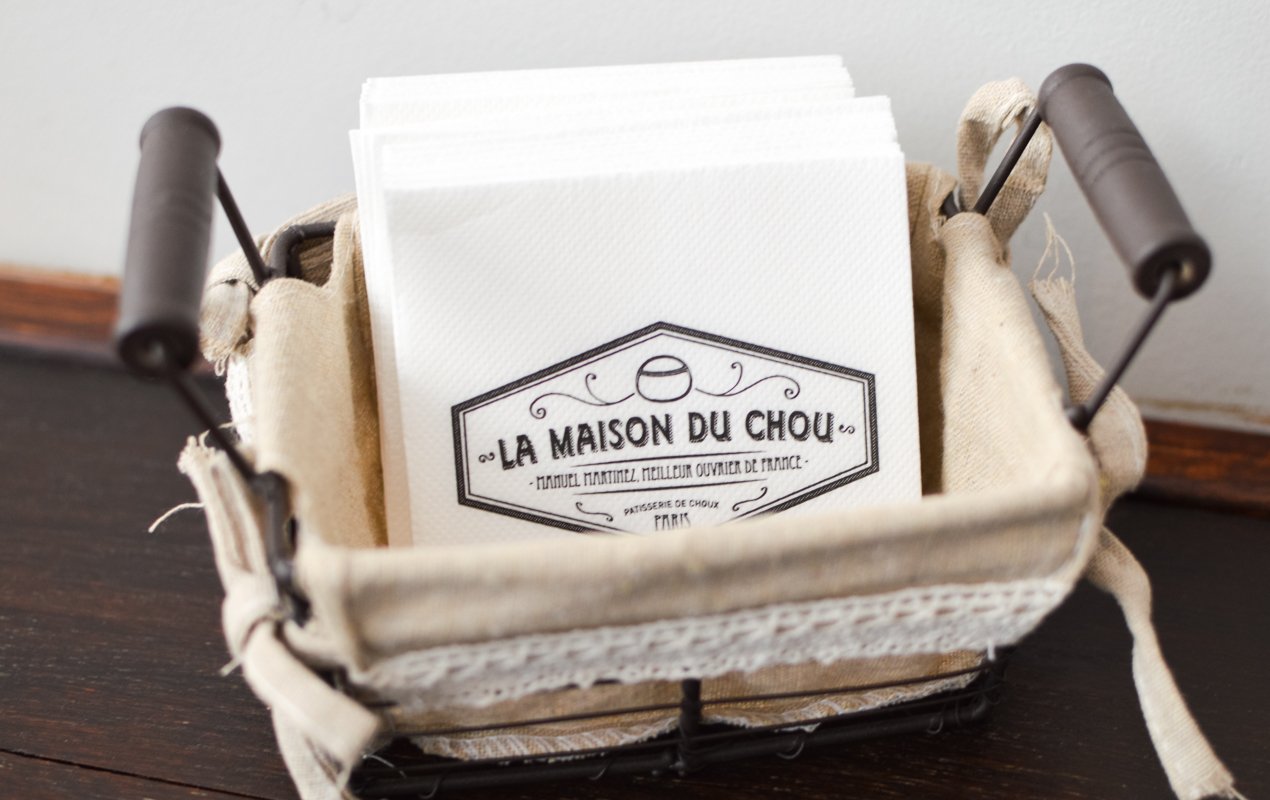 Chef Manuel Martinez opened his first pastry shop dedicated to the cream puff, or chou, in the picturesque Place de Fürstenberg in the heart of Saint-Germain-des-Prés. Only a year after opening, he inaugurated a second location on the charming Île-Saint-Louis, just steps from the pedestrianized bridge that connects you to the Île-de-la-Cité, where accordion players serenade you in the shadow of Notre Dame. There are few other places in Paris that are as dreamily romantic as this, the perfect spot for a whimsical pastry shop.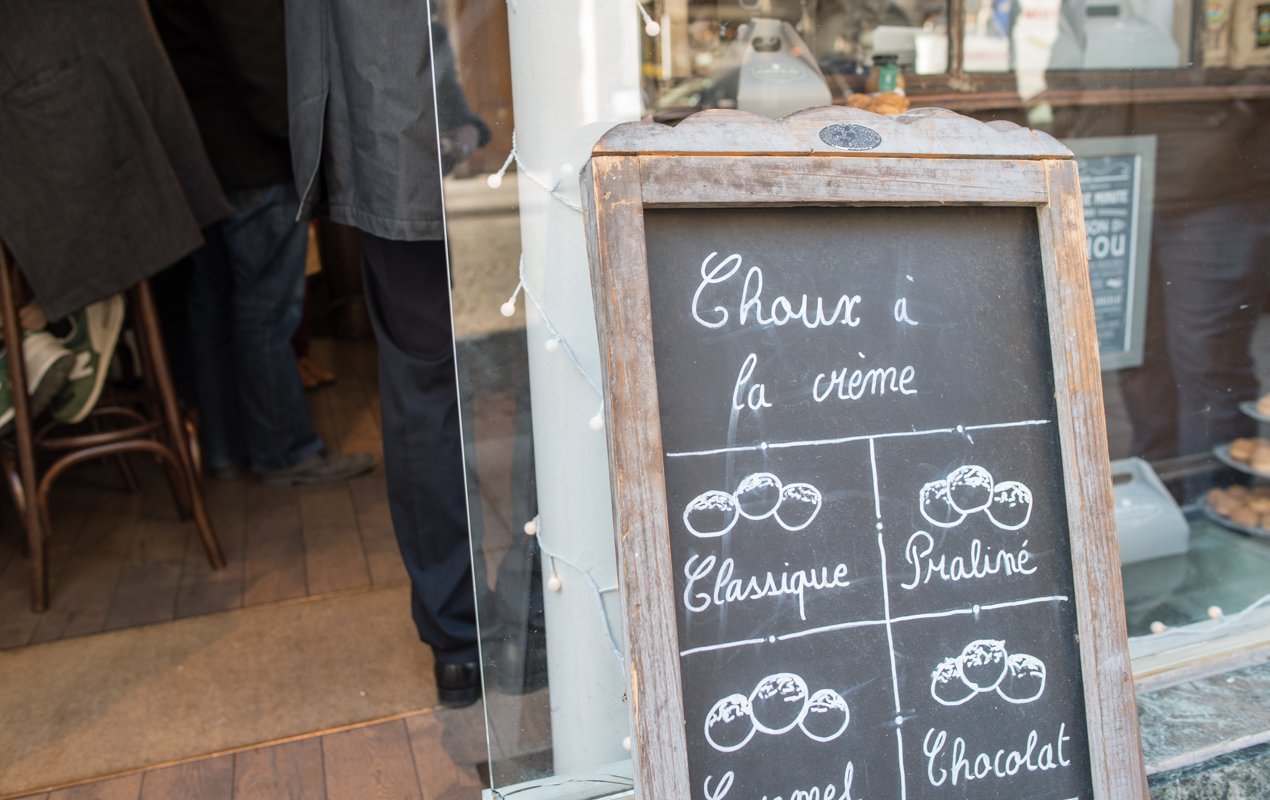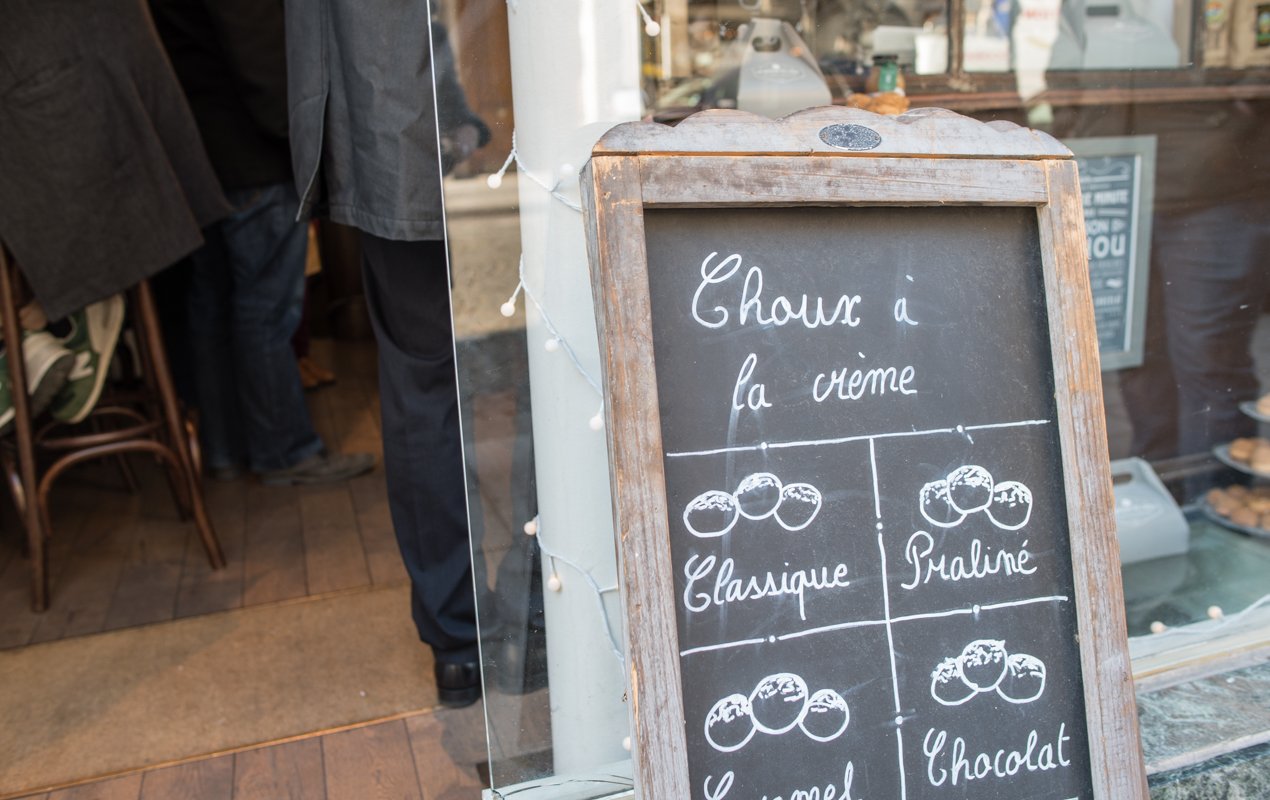 La Maison du Chou offers all the standard flavors – chocolate, caramel, vanilla, coffee, plus seasonal flavors – but with a few unique twists. The cream puffs, inspired by Martinez' grandmother's recipe, are not covered in frosting. Instead, they're encrusted with a sweet praline layer, which gives them a lovely golden color and satisfying texture. This was the first difference I noticed, a departure from the norm that makes them special, and makes me want to come back for more.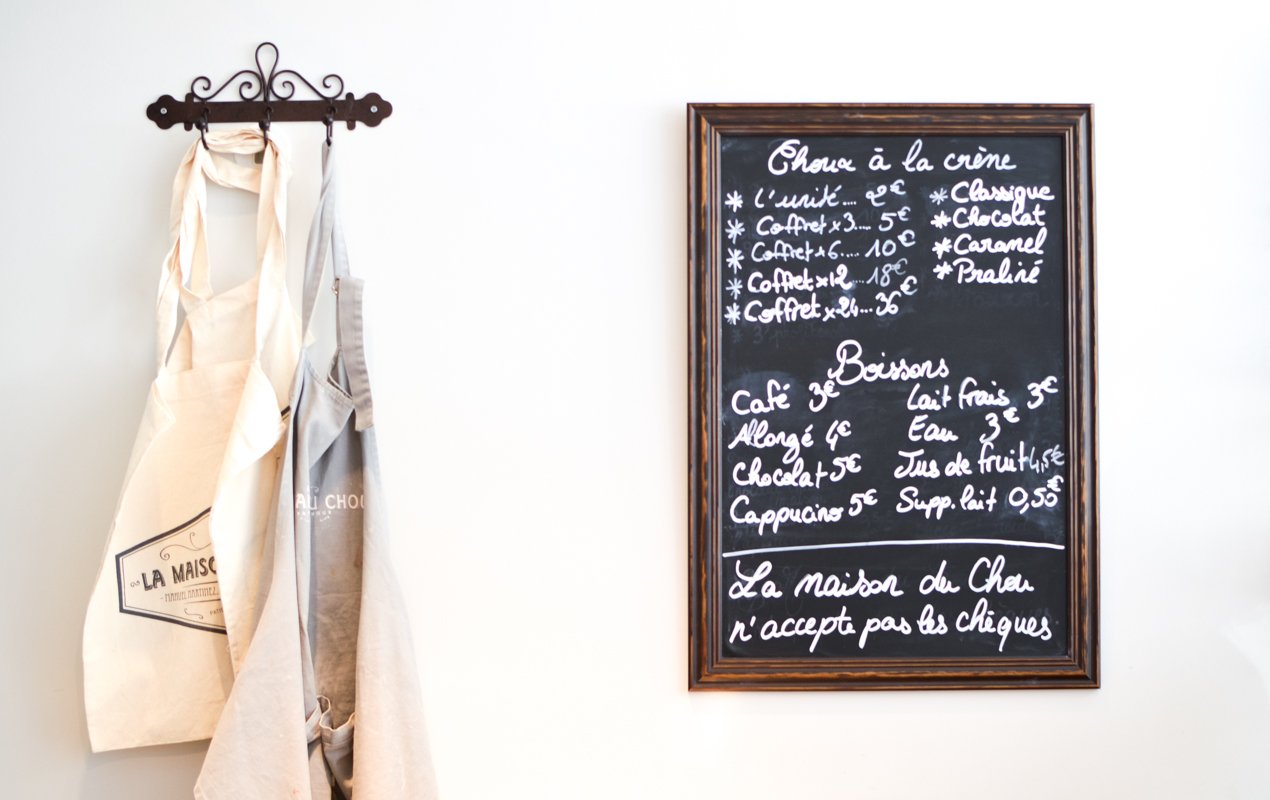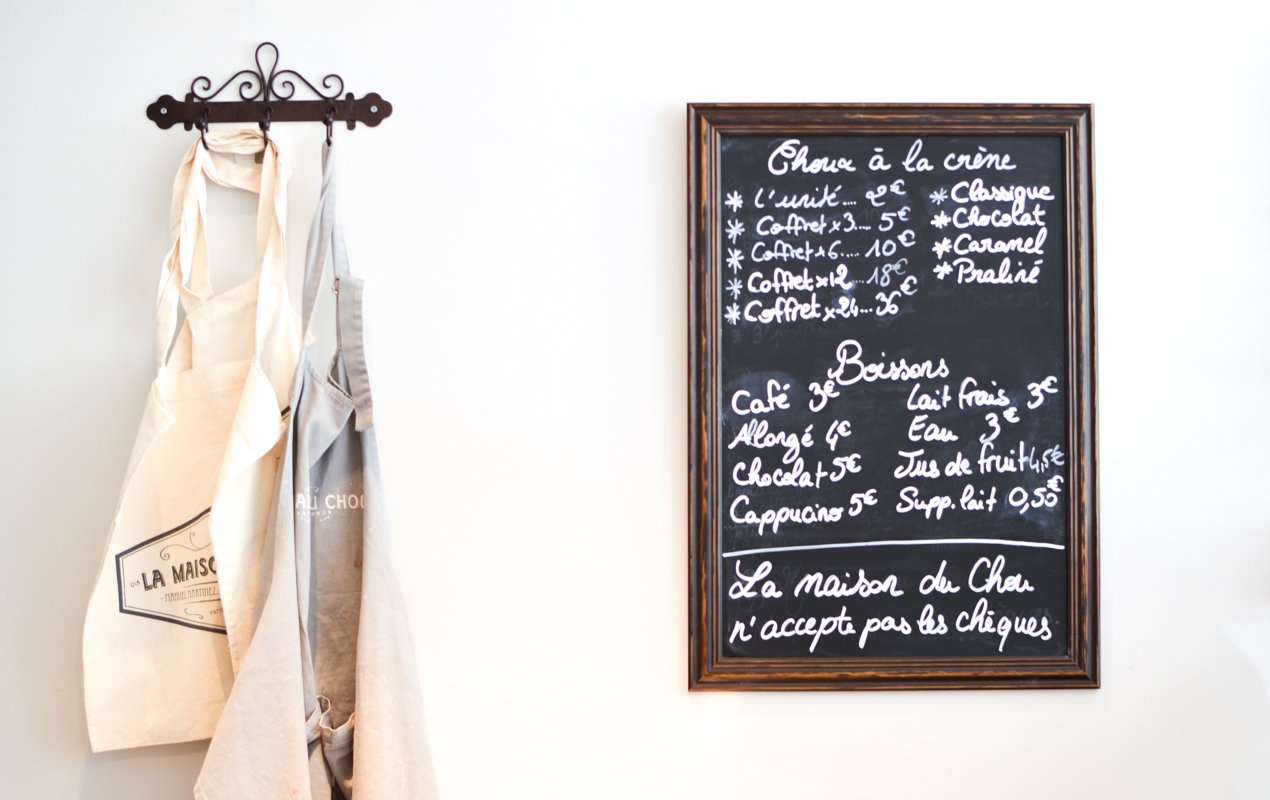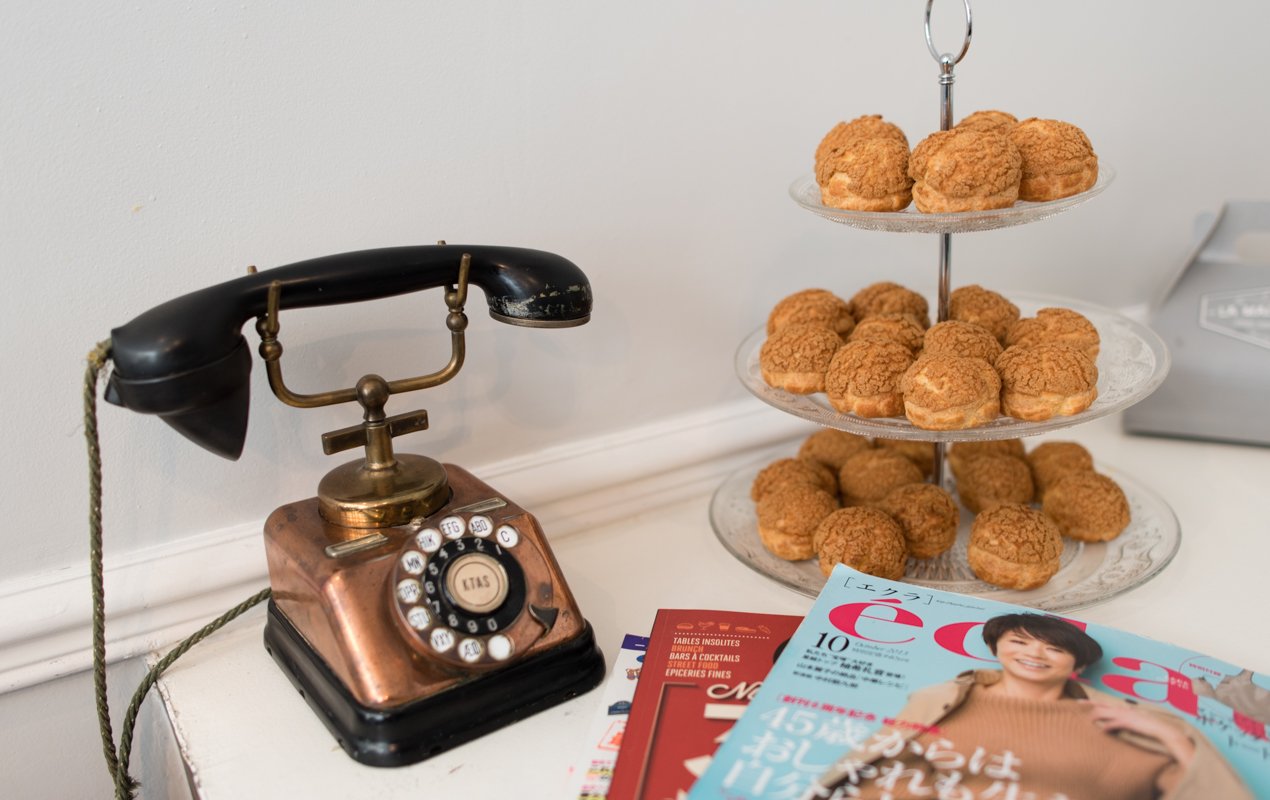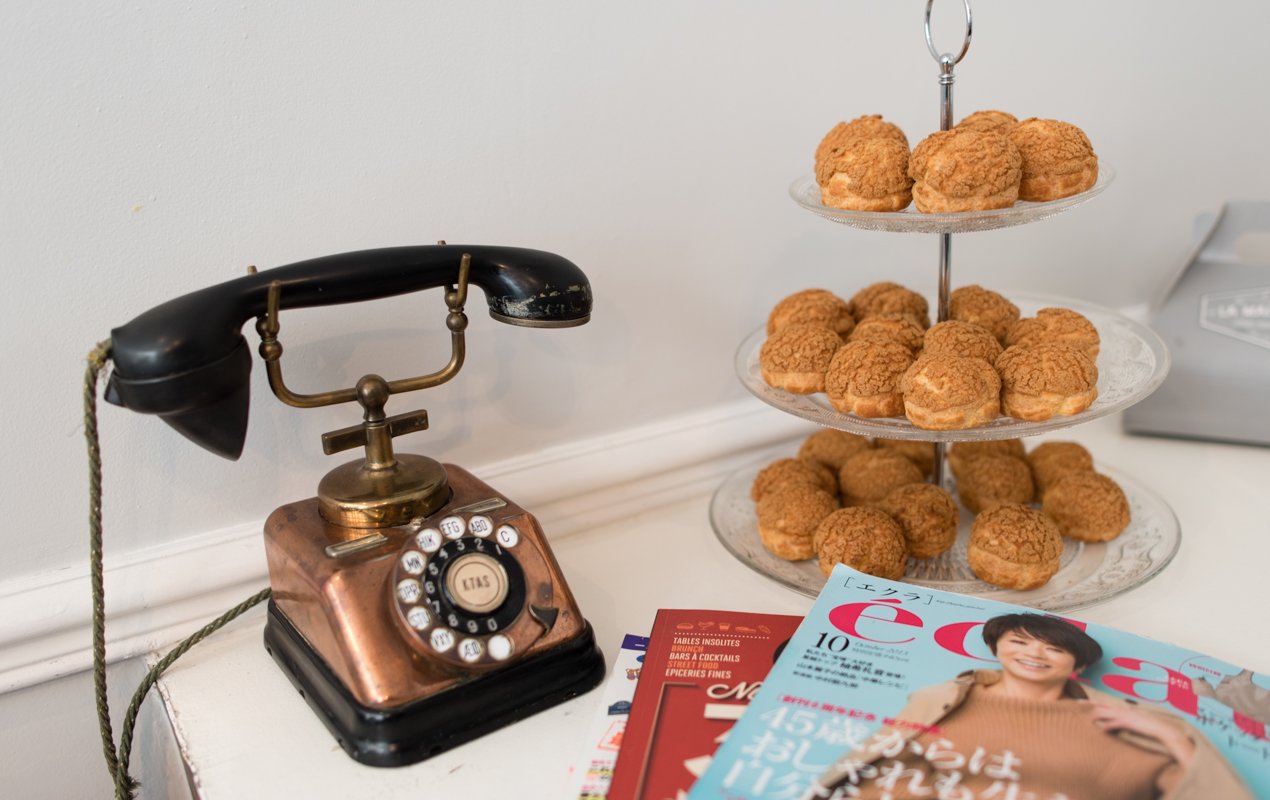 The second important difference is that the cream puffs are filled only after you order them, ensuring peak freshness; the inside of the cream puffs don't get soggy after sitting in a glass case all day. I thoroughly enjoyed observing the filling process, and discovered that you end up getting a generous helping of extra filling this way! Most cream puffs that are pre-filled must remain flat on the bottom, so they can be arranged nicely in the display, but at La Maison du Chou, there's no need for that! Instead, your puffs are served on their sides, overflowing with creamy, yummy filling.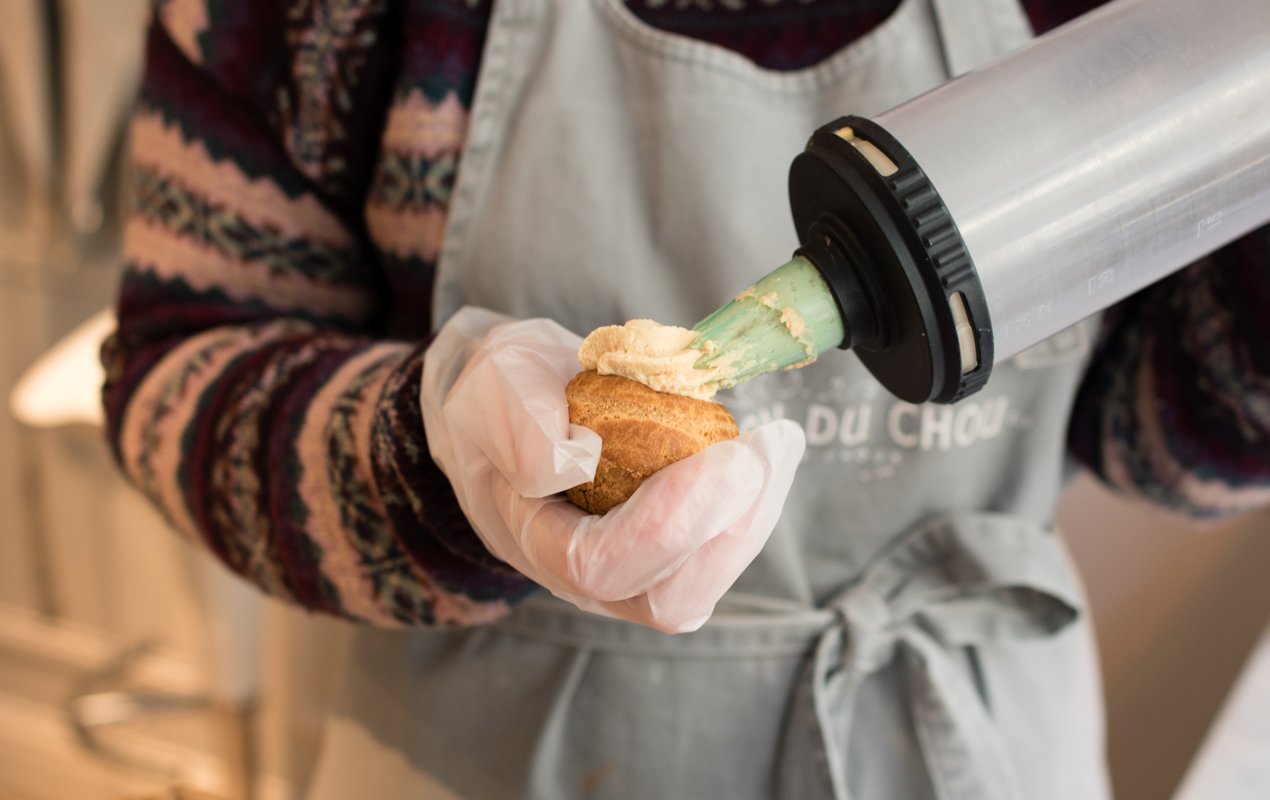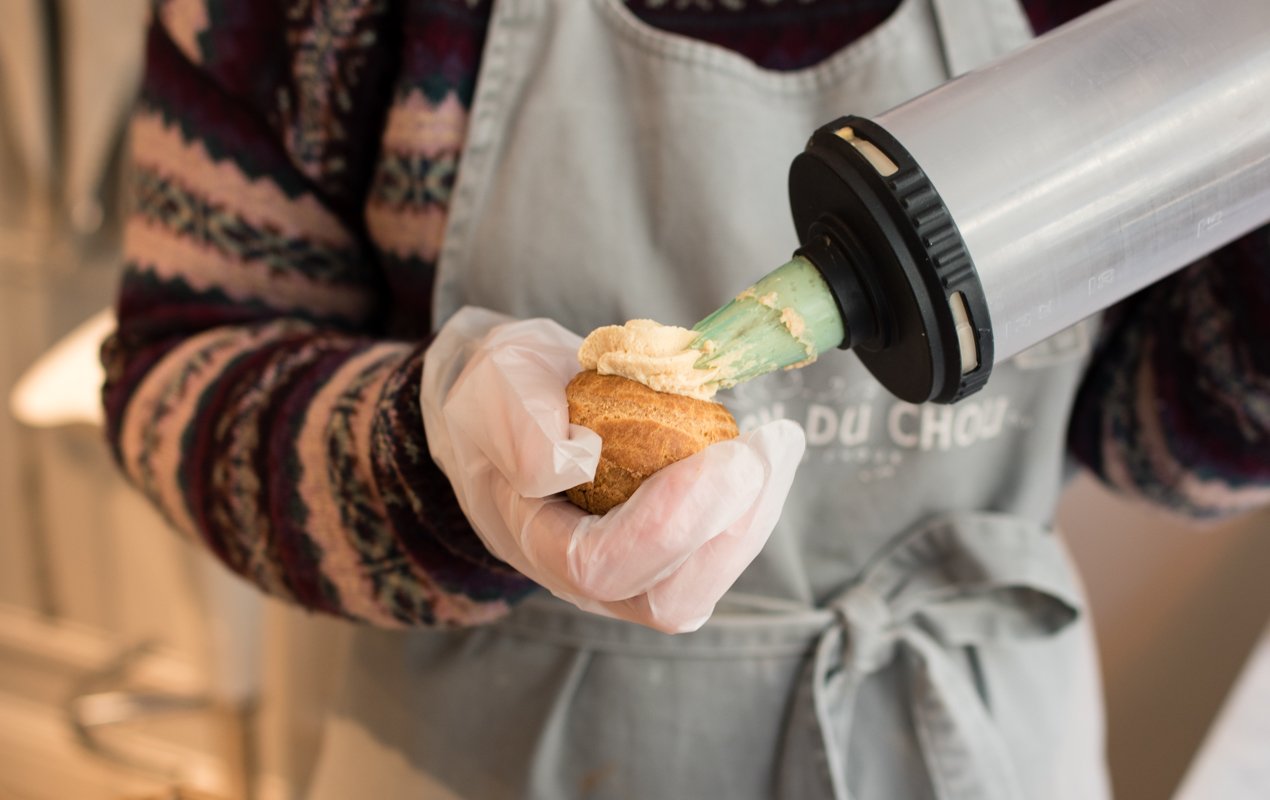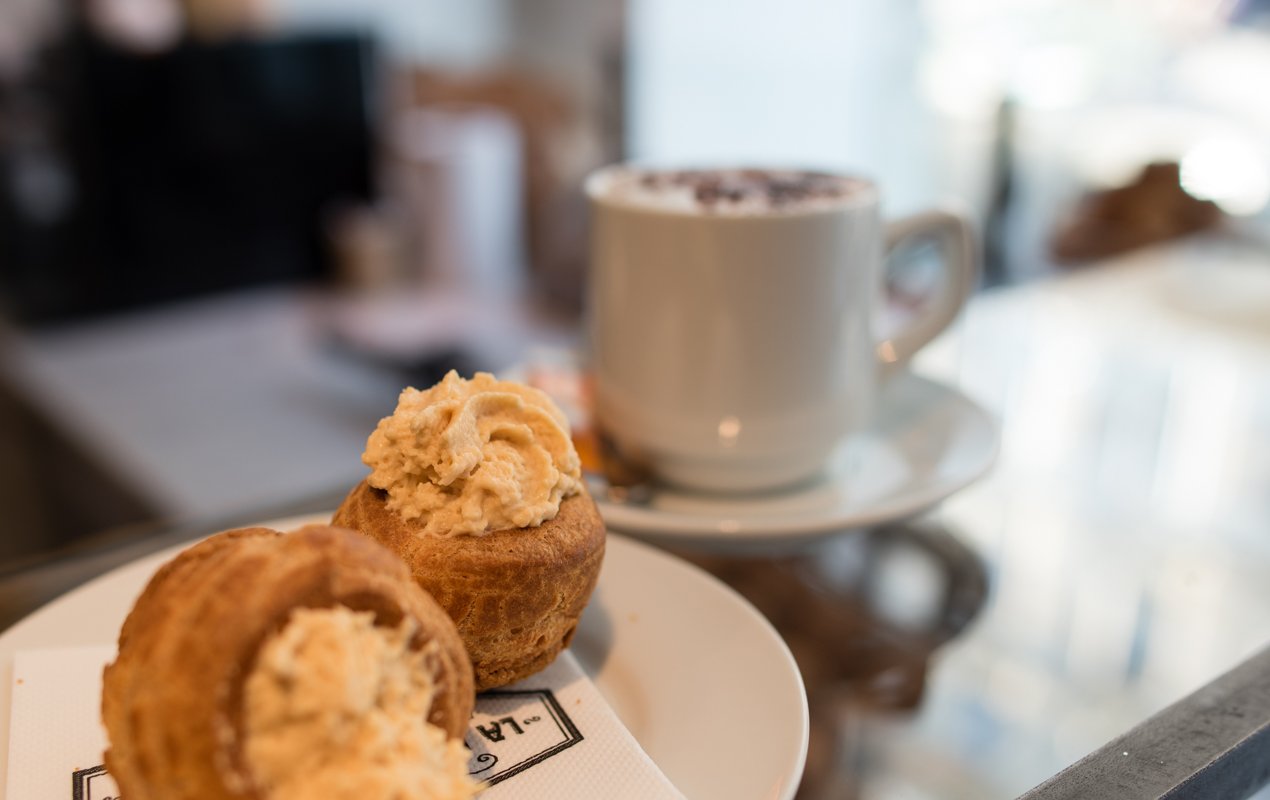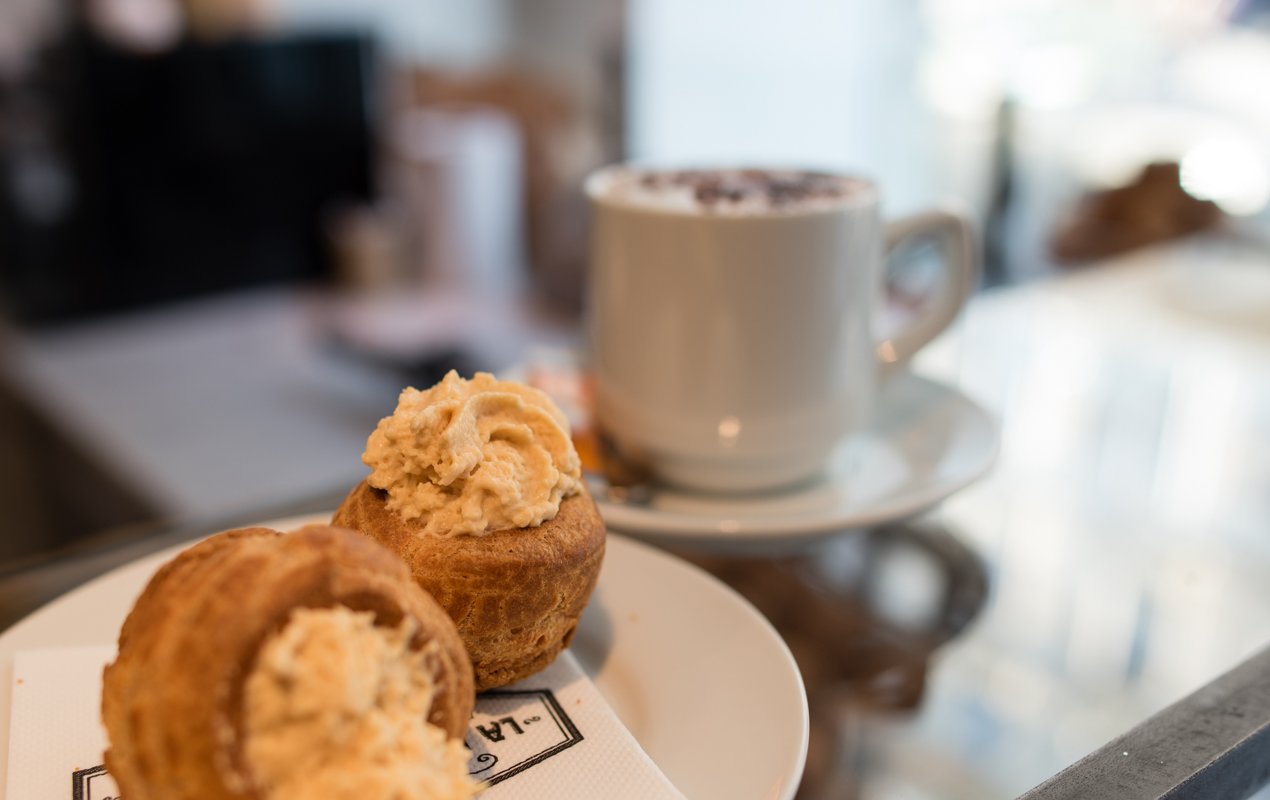 The third and most important aspect of the Maison du Chou method is that all fillings are made from a base of fromage blanc. In France, fromage blanc is as ubiquitous as cream cheese in America, with a few key differences. Think of it as yogurt with less fat content and less of a sour flavor. Technically, it's a creamy cheese in which the fermentation process has been halted. To this base of fromage blanc, La Maison du Chou adds sugar, cream, flavors and other ingredients to make the perfect filling, in my opinion. It's the perfect balance between sweetness and real flavor with an ever-so-slight tartness, which left me feeling almost refreshed rather than wretched from sugar overdose.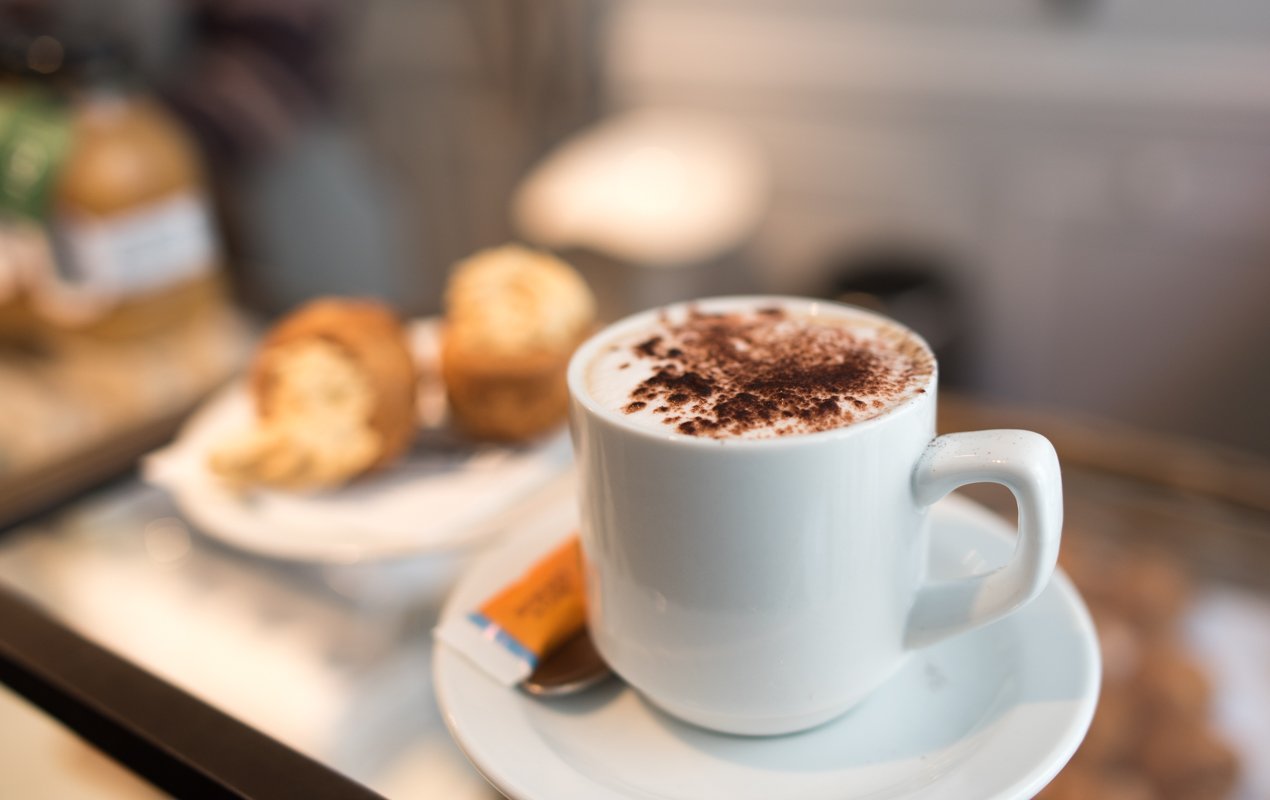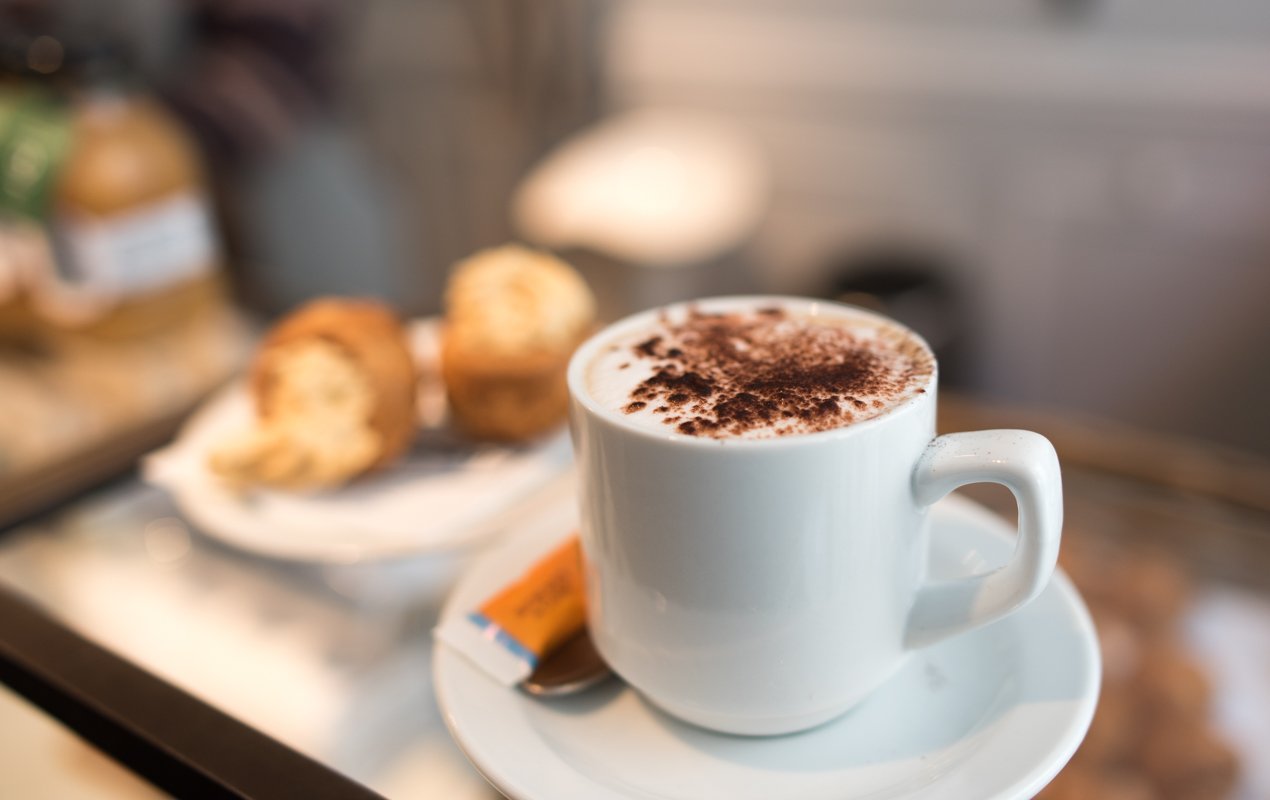 If you need something to wash down your cream puff, they have a full coffee menu – espresso, cappuccino, latte – as well as a selection of pure juice (not from concentrate), including wild blueberry, apricot, apple, carrot and even raspberry. There's bar seating, but I would recommend taking your cream puffs to-go! Find a spot on the riverbank or in the garden behind Notre Dame, or even enjoy them as you explore the island's main street, which is lined with boutiques, épiceries, higher quality souvenir shops and art galleries.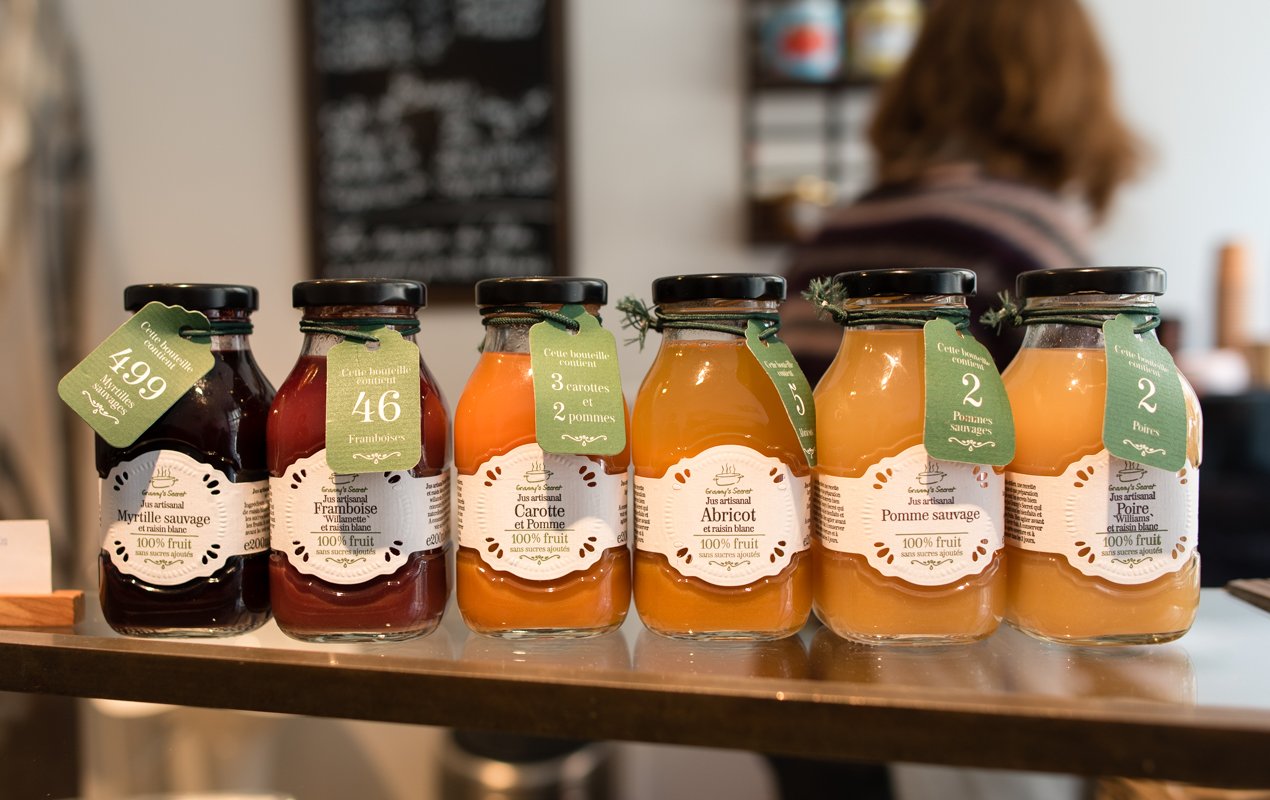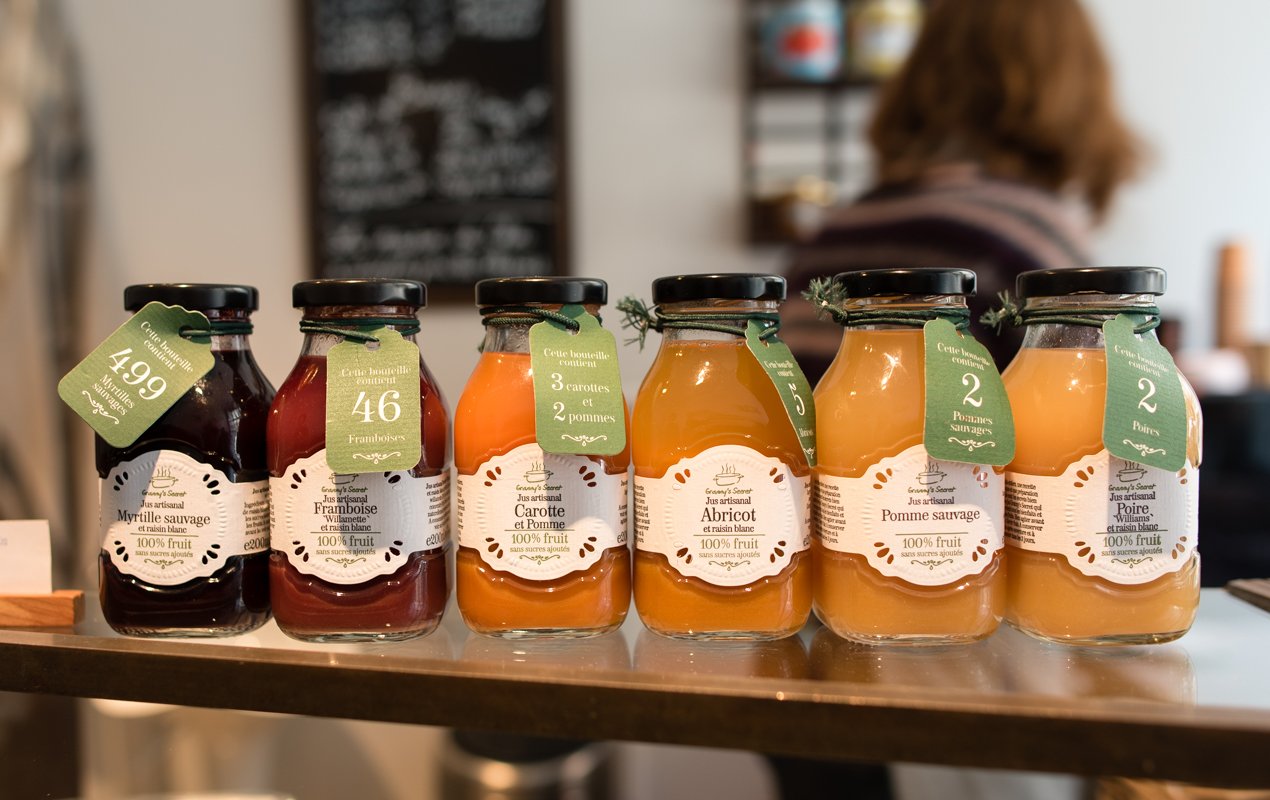 I'll admit, when it comes to the charm factor, Odette wins hands-down for their adorable façade and colorful cream puffs. However, when it comes to personal taste, I find the cream puffs at La Maison du Chou to be superior, but why not do your own comparison? Since they're so close to one another, you could easily visit both shops in one afternoon!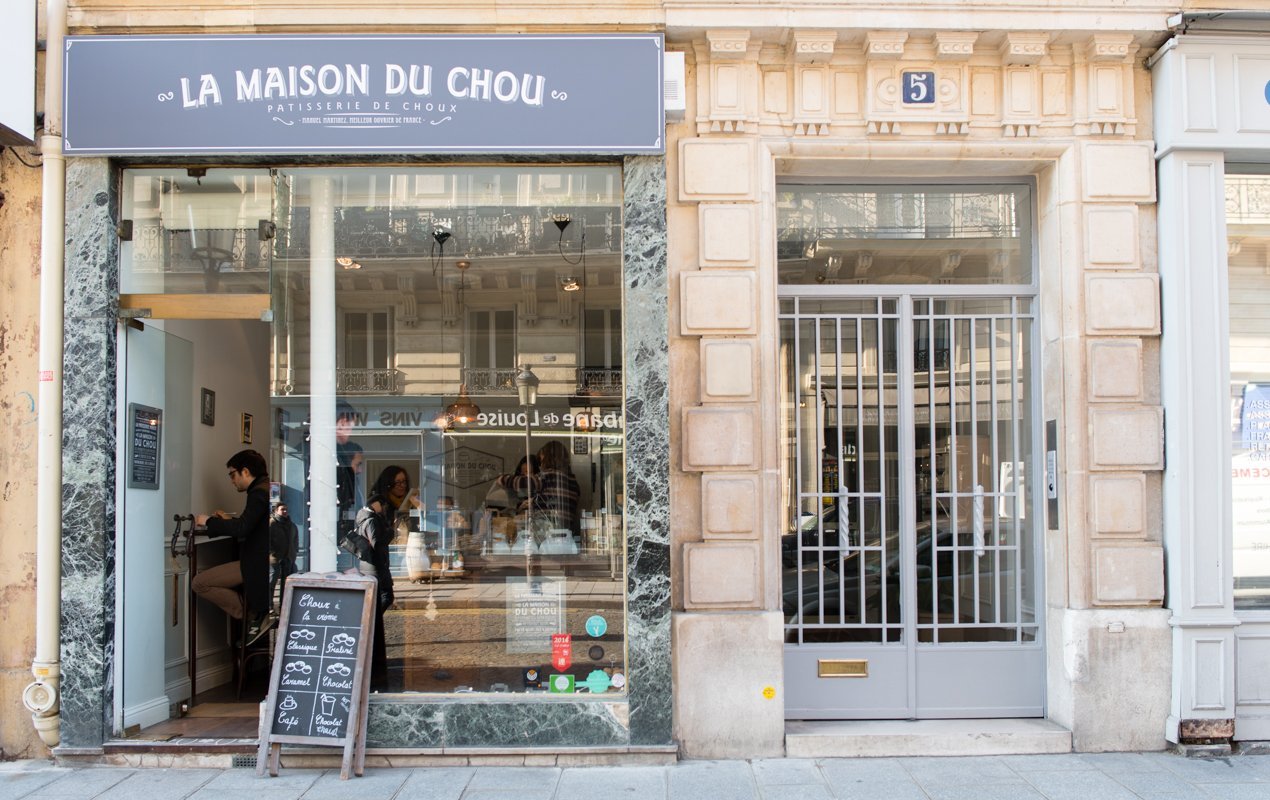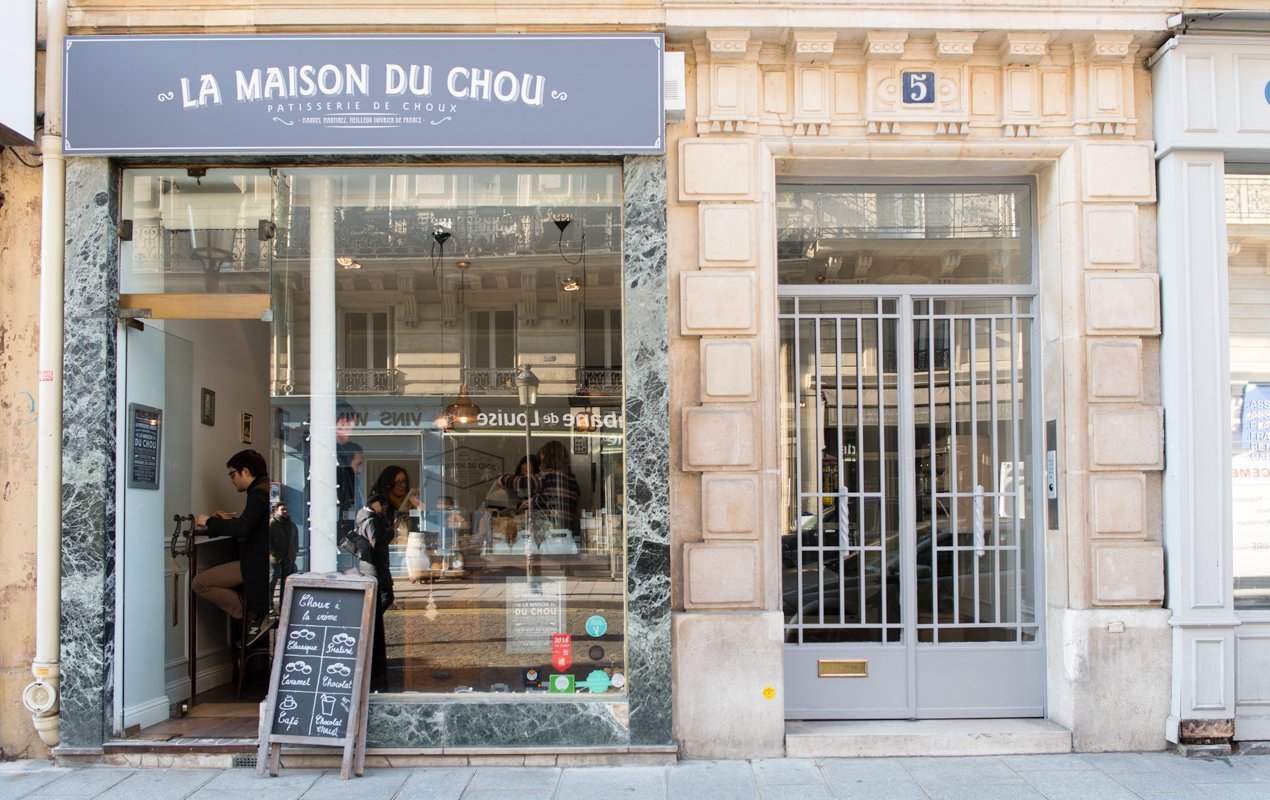 Find La Maison du Chou on the Île-Saint-Louis, not far from our flagship location at La Place Dauphine. Find their original location in the heart of Saint-Germain-des-Près. If you'd like to try the sweeter cream puffs at Odette, find them behind Shakespeare and Company at 77 rue Galande.
La Maison du Chou – Saint Louis
5 Rue Jean du Bellay, 75004 Paris
Metro Pont Marie (line 7) or Cité (line 4)
La Maison du Chou – Saint Germain
7 Rue de Furstenberg, 75006 Paris
Metro Saint Germain des Pres (line 4) or Mabillon (line 10)
(Images by Laura Thayer and the Author)