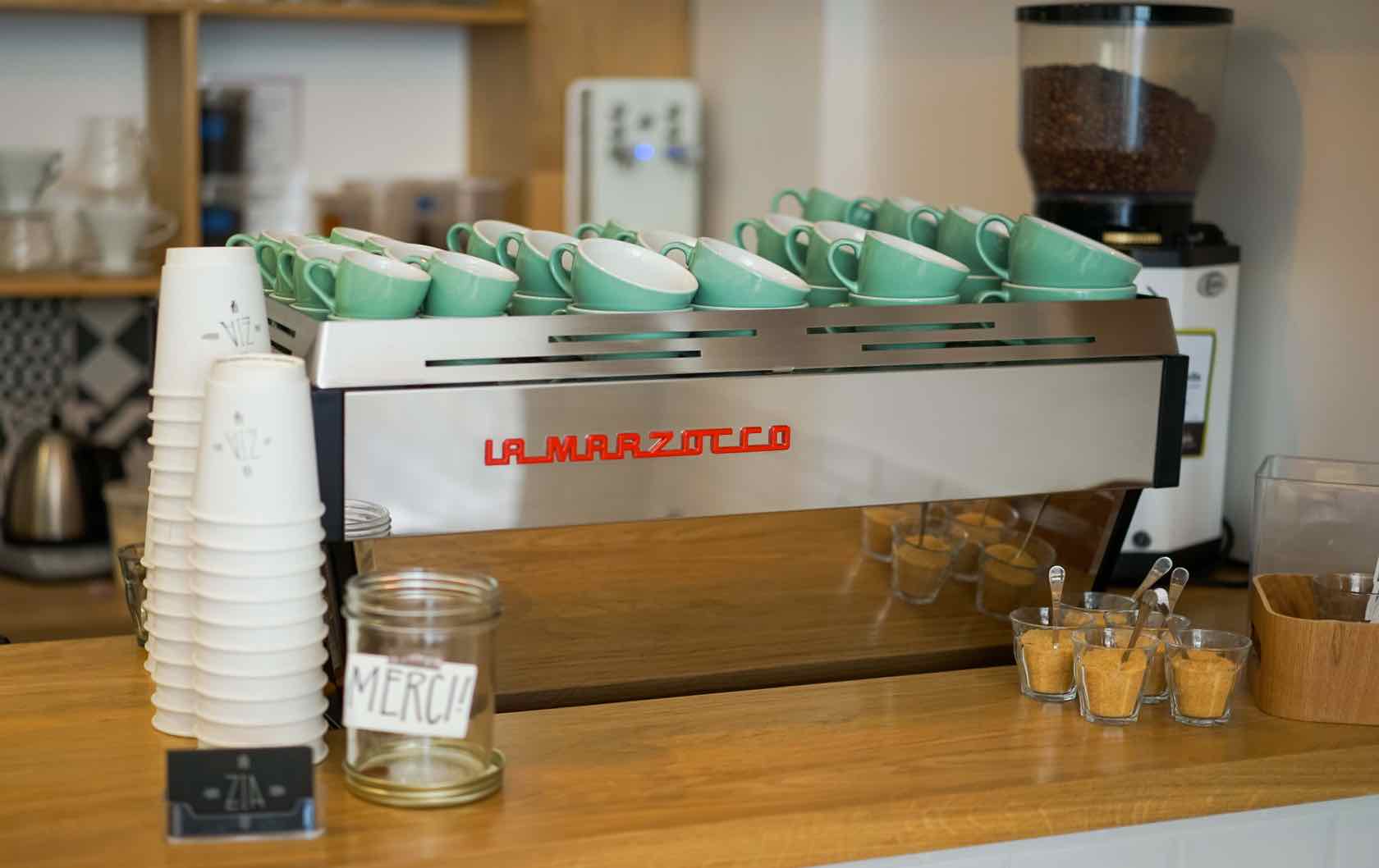 If you follow us on Instagram then you probably know that in May we convinced Oliver of The Earful Tower and his lovely wife Lina of Parisian Postcards to leave their perch in Montmartre and stay with us in the 7th arrondissment. They spent all of lockdown in 30 square meters and still managed to create some wonderful content, such as Saturday night pub quizzes and beautiful watercolors (See and order Lina's art here). We thought it would be grand to give them a change of scenery and a bit more space. Oliver and LIna started in the Bergerac, followed by Calvados and Montagny. We loved the couple's excitement for each of the properties!
After spending two months in our favorite district, we asked Oliver and Lina if they'd put together their ultimate guide to the 7th! The first of seven installments is showcasing the seven best coffee cafés in the 7th arrondissement.
Take it away, Oliver!
Best Coffee Cafés in the 7th Arrondissement of Paris
So you're staying in the 7th arrondissement, and you're hankering for a cup of coffee – a proper coffee though, the delicious kind that's still quite new to the Paris café scene.
But before we even get to our recommendations, there's an important disclaimer to make here. The 7th arrondissement is one of the most charming districts in the city. Every single corner seems to have a classic bistro with a beautiful sprawling terrace. All of these places are excellent options for a coffee if you simply want to while away an hour with an espresso, people watching and letting Paris go by.
But if you're looking for a spot where you'll remember the coffee and probably the food – and probably even the friendly staff members – then here's the list of the seven best coffee cafés in the 7th arrondissement.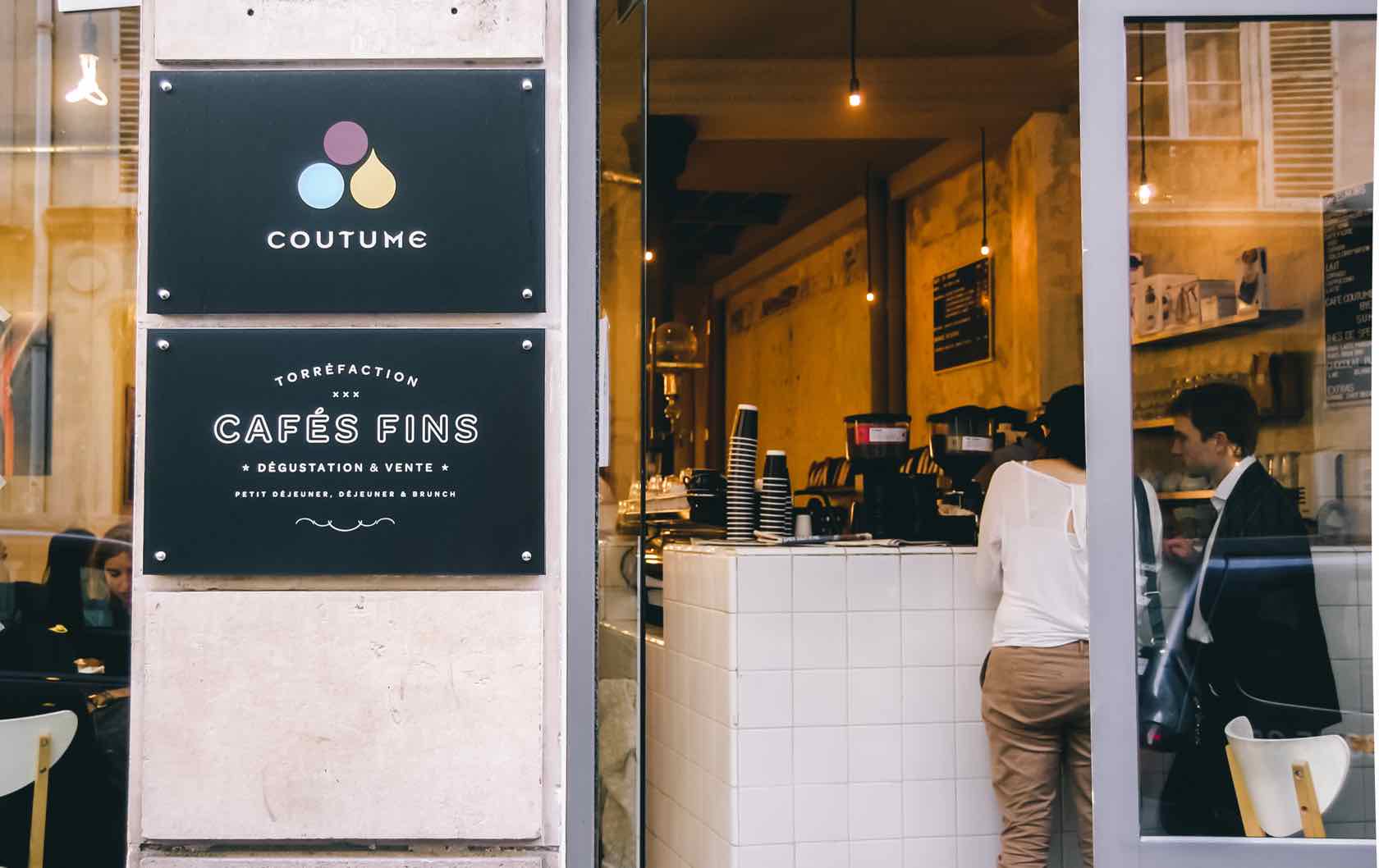 Coutume
This place is simply the best cafe in the 7th and probably in the whole of Paris. Opened by Australian Tom Clark, many people credit Coutume with being the forerunners in turning the coffee scene in Paris on its head. This café is large and serves beans roasted in the Coutume roastery over on the right bank. Their flat whites are exceptional and so is their brunch menu. Don't miss it!
47 Rue de Babylone
Cuppa
This is a small and charming café right by the Seine River and the Musee d'Orsay. The young couple who run it are so lovely that you'll feel like you're visiting family members. Their food is beautiful and artistically made – it's almost a shame to eat it. If there aren't any seats inside, don't worry, take your cuppa to go – and find a spot by the river just a stone's throw away. Tip: If you want to win Instagram for the day, take a picture of their avocado toast that's served with edible flowers.
86 Rue de l'Université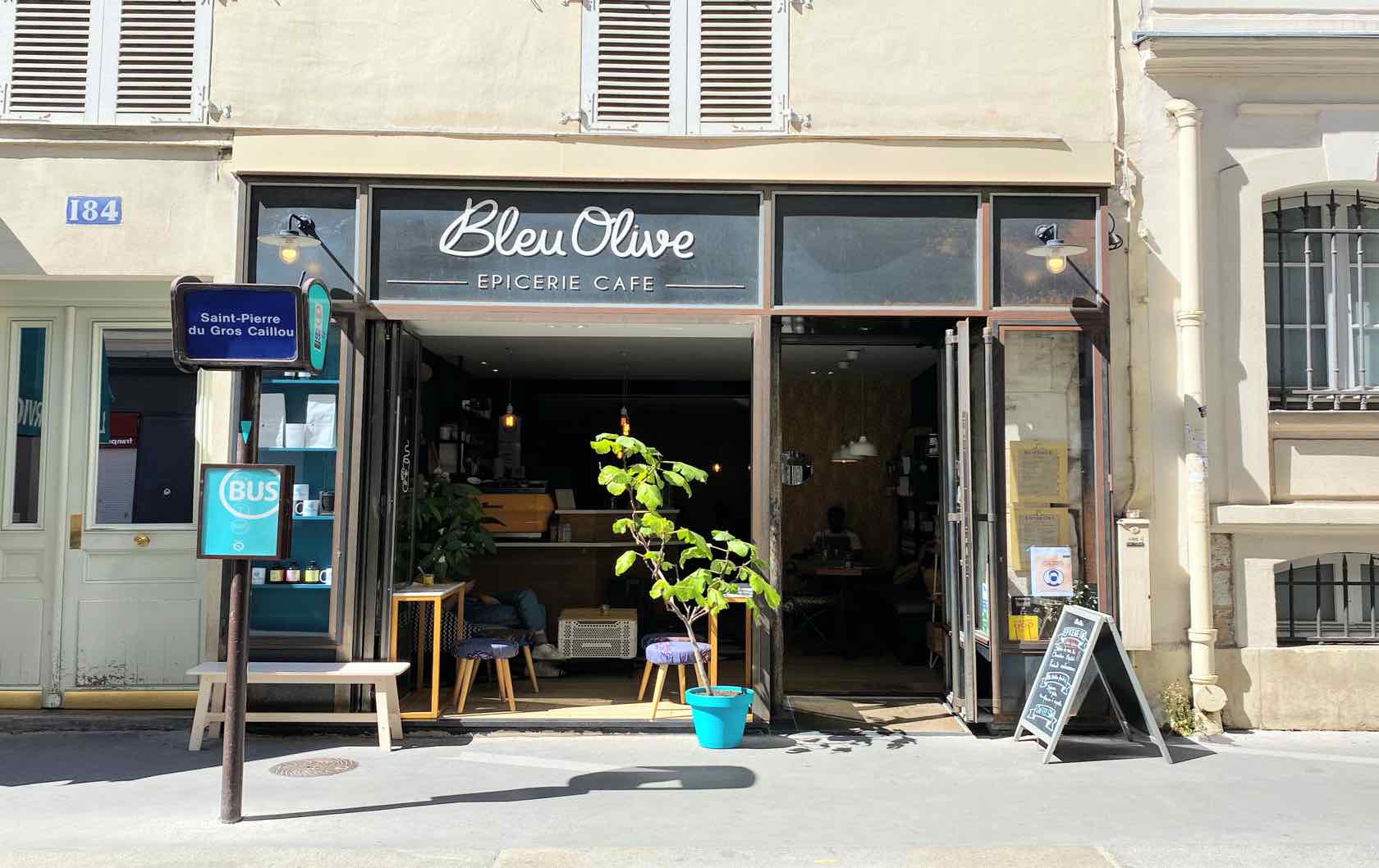 Bleu Olive
This family-run café is a top spot to make your "local." It's the perfect place to stop for a coffee fix right before visiting the markets on the charming rue Cler next door. This spot also sells some locally-produced goods for your pantry (or perhaps a little gift to take home) and the staff members are uber friendly. It seems like there are a lot of regular customers in this café, and if you play your cards right, you'll be treated like one too by your second visit.
184 Rue de Grenelle
Arabica
If you need a coffee on a sunny day, then you should drop everything and head to the lovely Arabica coffee shop… if you can find it, that is. The spot is tucked away off rue de Grenelle, you'll have to wander through a little passageway to get there. When you arrive, you'll find a big sunny courtyard where you can grab an iced drink under a birch tree and perhaps a bite from one of the nearby restaurants. This place seems like a bit of a secret for people who work in the area, so don't tell them that we shared their little hideaway!
53 rue de Grenelle
Saint Pearl
If you're looking for something a little cozier, why not head to Saint Pearl? Located right on the edge of the 7th arrondissement and not far from the river, get there before lunch time if you want to guarantee a seat inside. And it's worth it, because these guys take their coffee seriously. Try their intriguing selection of cakes and wash it all down with a filter coffee – some of the best in the district.
38 Rue des Saints-Pères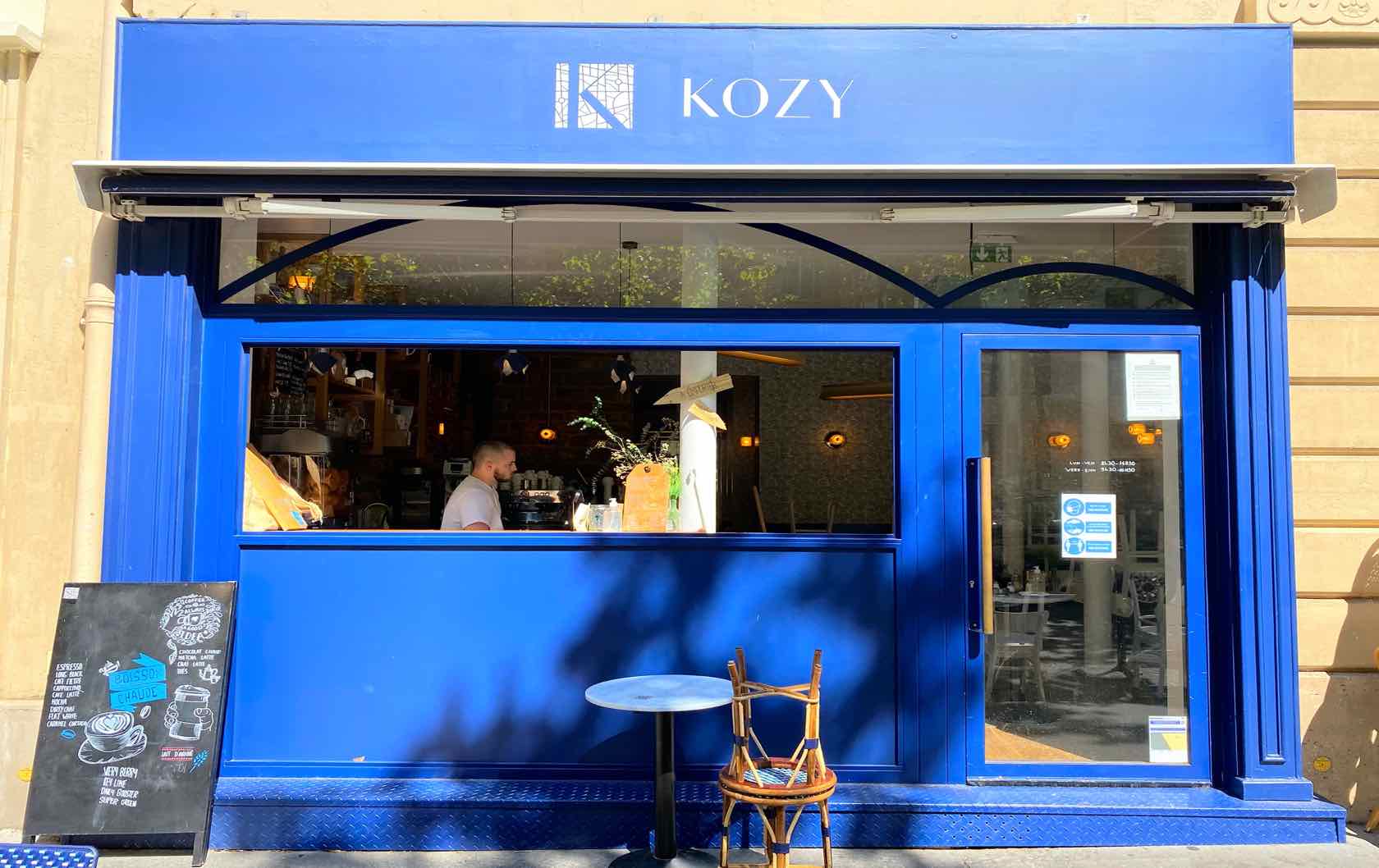 Kozy
This is the perfect spot for a good coffee before tackling the Eiffel Tower (which, incidentally, is just around the corner). The service is quick, the staff members are friendly, and the coffee and cakes are delightful. Of all the cafés on this list, Kozy is perhaps the least personal – it's probably the most likely to have a queue out the front during the weekend – but that's because young Parisians and smart tourists know a good thing when they see it.
79 Avenue Bosquet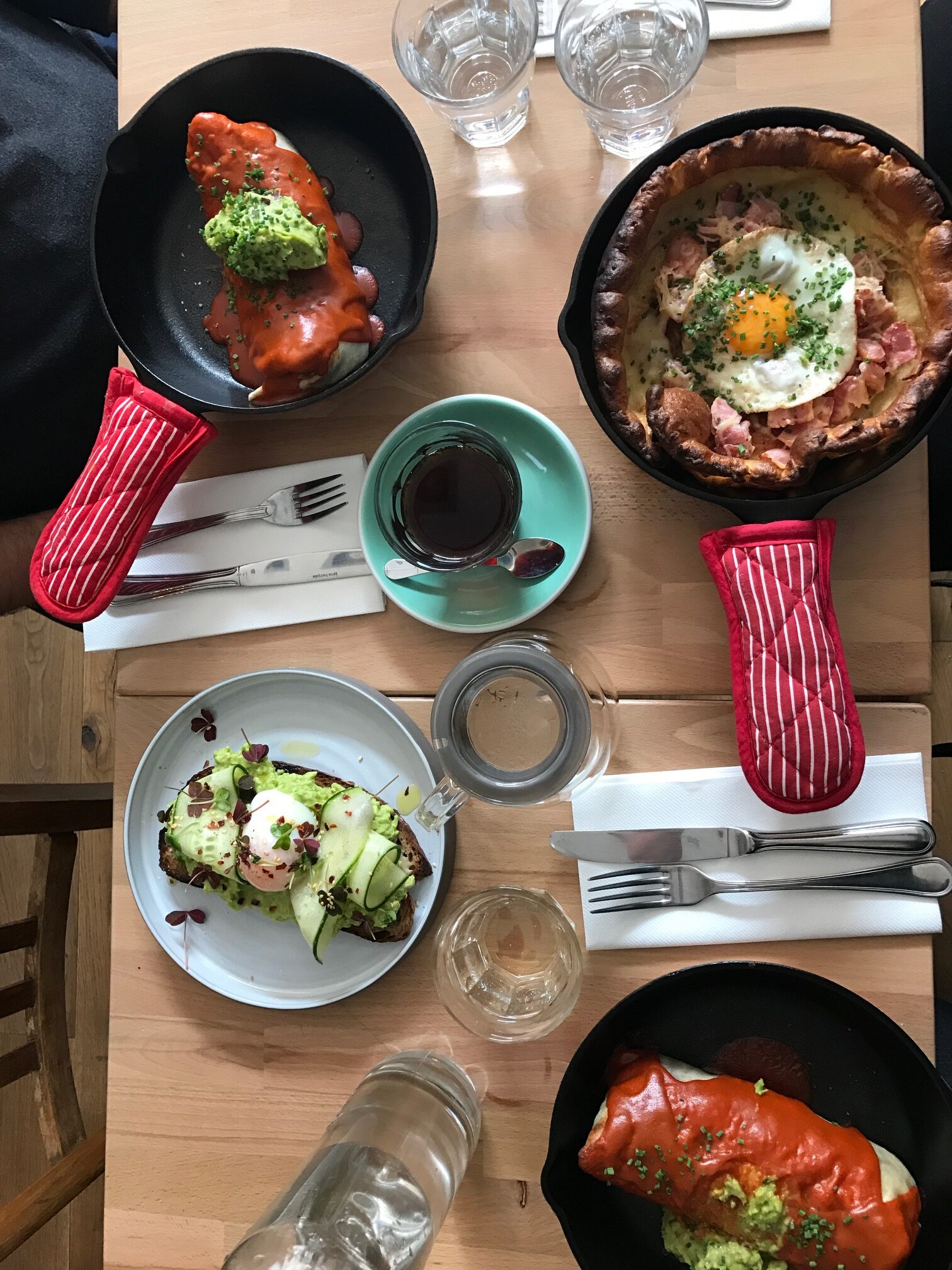 Zia
If you fancy a touch of the US in the 7th arrondissement, head to Zia where the owner Justin has brought the breakfast burrito to Paris and to a hungry crowd. This place is very popular and quite small – so be prepared to wait if you're thinking for a weekend visit. Better still, head here during the week and grab a coffee while it's quiet. Maybe you'll have the fortune of meeting Justin himself, maybe the friendliest coffee guy in Paris. Keep an eye out for their new spot around the corner that set to open soon!
22 Avenue de Tourville
That's it for now! Enjoy your coffee and stay tuned for some tips on things to find and places to eat – all in the 7th arrondissement.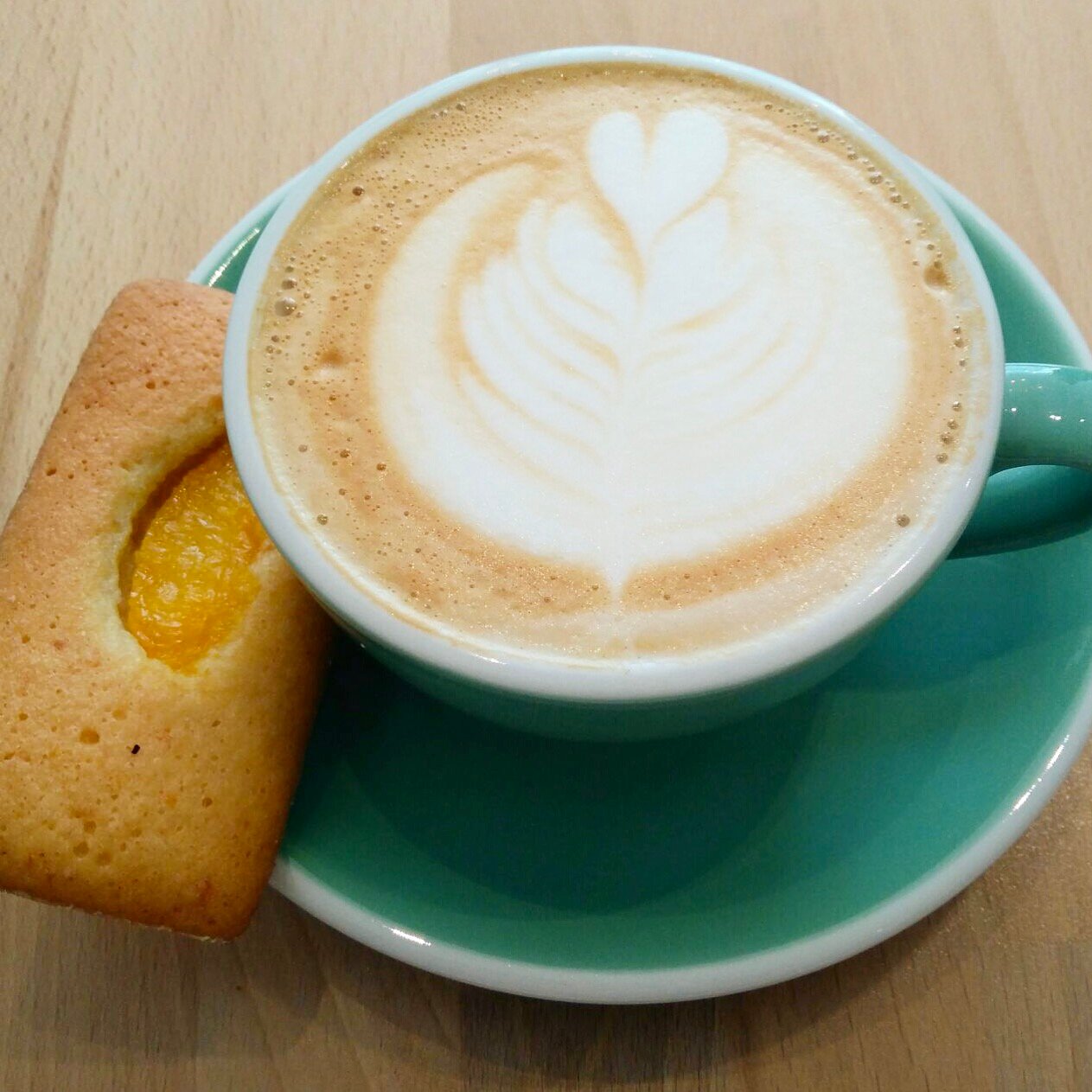 There you have it — the best cafés in the 7th arrondissement of Paris for a great cup of coffee according to Oliver and Lina. Stay tuned for more in this series showcasing the best of the 7th arrondissement.
The Earful Tower is a weekly podcast with guests ranging from tour guides to TV presenters, cooks to comedians, and authors to ambassadors. Have you got my book yet, Paris On Air? If you want more of The Earful Tower, check out the links below!