Paris is synonymous with romance and love, and I can't think of any better place on earth to spend the day of passion that is Valentine's than in the kiss capital of the world. Keep the sparks flying all day long in this morning to evening itinerary of my favorite haunts in and around the 7th arrondissement. Yes, I'll have you finishing up with a visit to La Tour Eiffel, but not without first spoiling you with luscious food, a little indulgence in luxurious shopping, spending time swooning over some magnificent art and more.
A Sweet Start to Valentine's Day in Paris
Breakfast at Les Deux Abeilles – Although more known as a ladies who lunch spot, I adore this unpretentious, quiet and unhurried cafe for the most delicious pastries and probably the best hot chocolate I've ever had in Paris. Starting your day on such a sweet note may not be your usual routine, but today is the day for treats.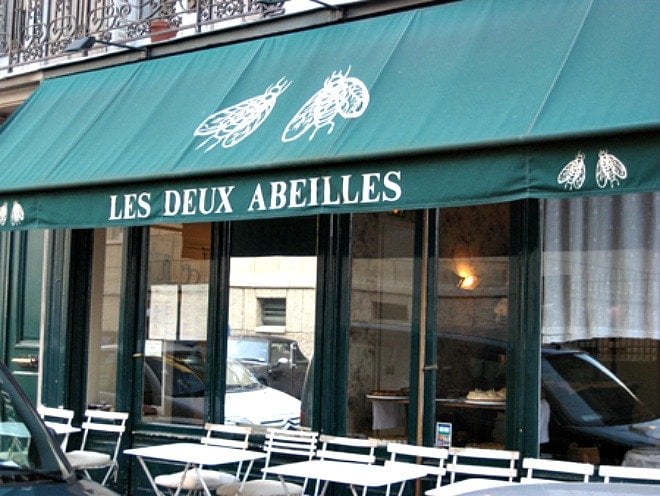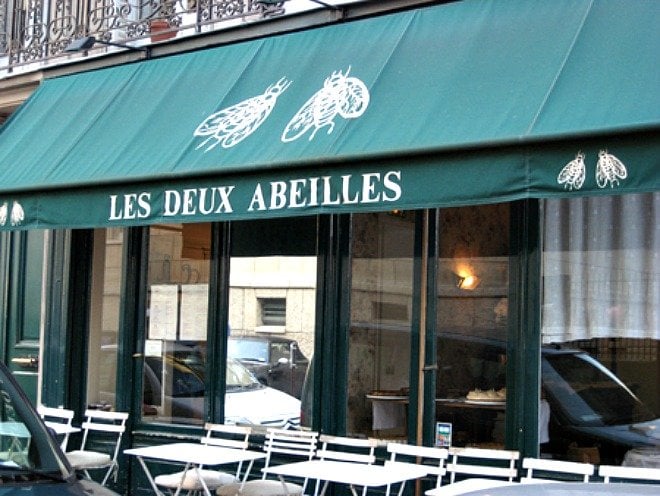 Enjoy this you-can-hear-a-pin-drop hideaway tucked discretely on rue de l'Universite. There's nothing more private than this dining room as you begin your morning with one you love. Pleasantly off the beaten track, relax and affirm your relationship over every silky bite. Address: 189 rue de l'Universite, 7th arrondissement.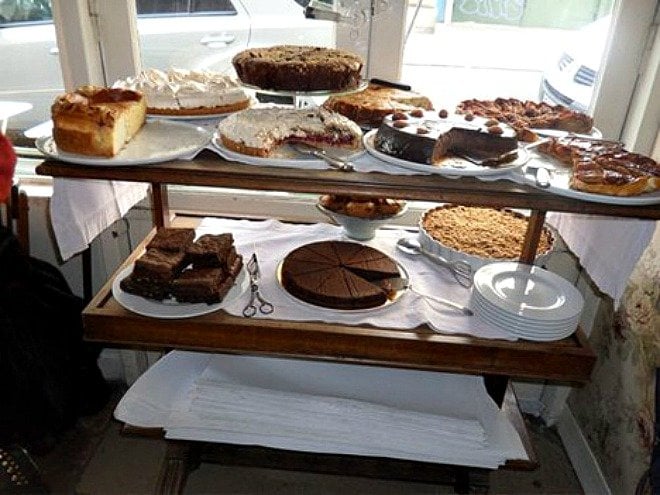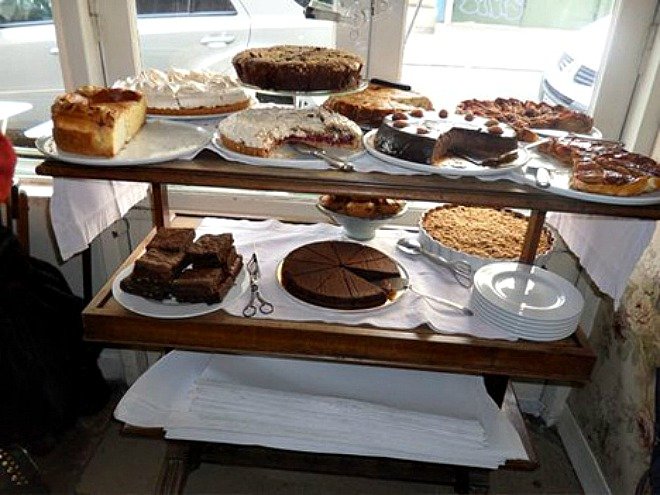 A Little Bit of Romantic Paris Shopping
After settling your inner hunger, now it's time to satisfy some … ahem … other needs with a visit to Sabbia Rosa. Make your way to the border of where the 7th and 6th meet on rue des Saints-Peres to this special boutique. Ooh la la. This is my idea of Valentine's Day shopping. A visit to THE temple of sensuous and serious lingerie confirms the need that what's underneath is equally, and perhaps the French might declare, more important than the clothes on top! Brush your hands slowly against the smooth, satiny designs and there will be no excuse to purchase one little item. I caution you these garments are not of the Fruit of the Loom variety, so yes they are pricey. But surely you deserve a lacy, pretty piece, don't you? Address: 73 rue des Saints-Peres, 6th arrondissement
Romance is in the Air at the Rodin Museum
With your secret purchase tucked away in beautiful packaging that only you two know its contents, walk back into the 7th and have a visit to my favorite small museum – the Musée Rodin.
Even on a wintry day there's something stirring and stimulating about walking through the Musée Rodin gardens with all its sinewy sculptures. Come see these elegant works of art including Rodin's most famous piece, The Thinker. I recommend this museum on this day of intimacy over the larger and more crowded ones, as this space is never elbow to elbow. Put your heads together and gaze dreamily over these splendid creations. Spend an hour or two here and work up an appetite for the lunch to come. Address: 79 rue de Varenne, 7th arrondissement.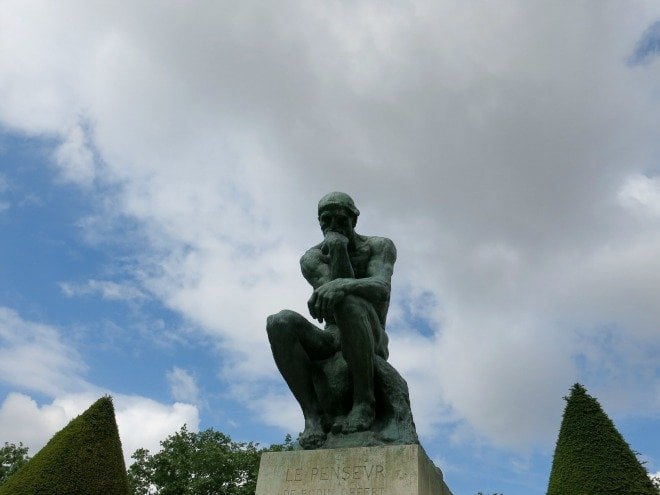 A Leisurely Lunch in the 7th arrondissement
Time for lunch and one of the best in the neighborhood is  Les Cocottes on rue Saint Dominique. While modern and hip, I think this is a lovely spot to warm up from the elements and snuggle over a steaming cocotte, or small casserole, of Christian Constant's culinary showmanship. Secure a high top window table and start with a bowl of creamy velouté parsnip soup, then take bites from each other's cocotte – perhaps a pairing of Mediterranean sole and a melange of farmers market vegetables. And don't forget to share a slice of chef's famous tarte au chocolate, for Valentines isn't Valentines without a little cacao. Address: 135 rue St Dominique, 7th arrondissement.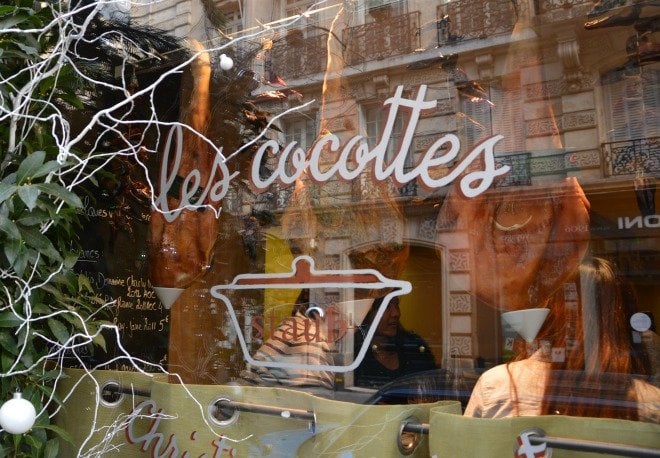 An Afternoon at the Museum of Wine
Retire to your accommodations, a Paris Perfect apartment bien sur. After your refresh, head back out again and cross over the Seine to the 16th arrondissement, directly north of the 7th. Walk through this stately neighborhood on your way to the under visited Musée du Vin (Museum of Wine). Here among the old stone walls from the Middle Ages, take a trip through the French wine making process without having to hop a train to Bordeaux. After walking into the different tableaus through carved archways, settle in for an excellent wine tasting that is catered to you in almost a private setting. Be sure to purchase a bottle for toasting each other later into the evening. Address: 5 Square Charles Dickens, 16th arrondissement.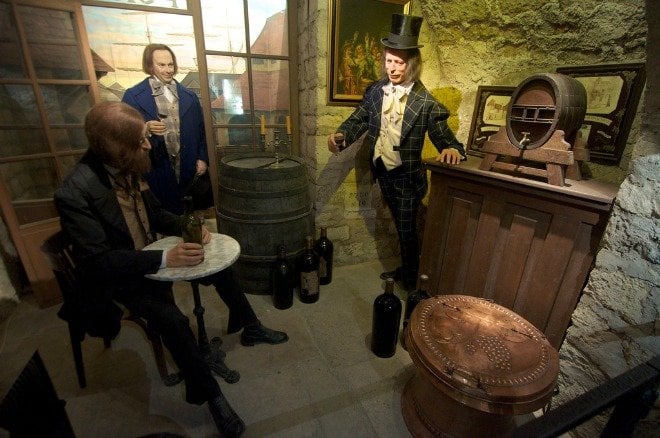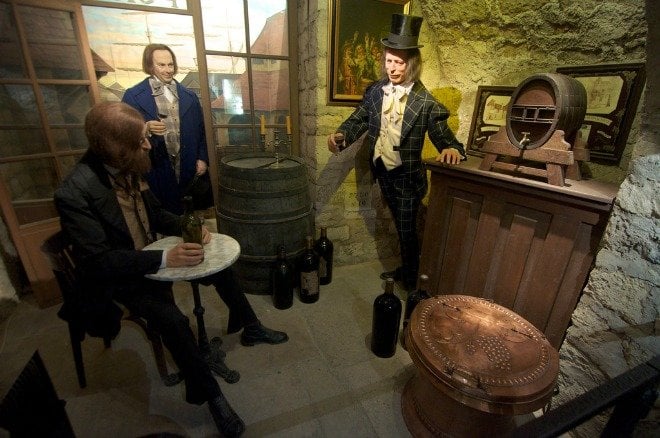 A Super Romantic Sunset Eiffel Tower Tour
Now this is THE way to experience the most iconic site in Paris – skip the line and enjoy a small group tour of La Grande Dame that goes all the way to the summit. Even in the winter, I'd do this towards dusk as it's much more romantic than with the hoards of tourists in the height of the day. The Skip the Line Tour of the Eiffel Tower is perfect for relaxing and enjoy the enchantment of Paris!
An Intimate Dinner in Paris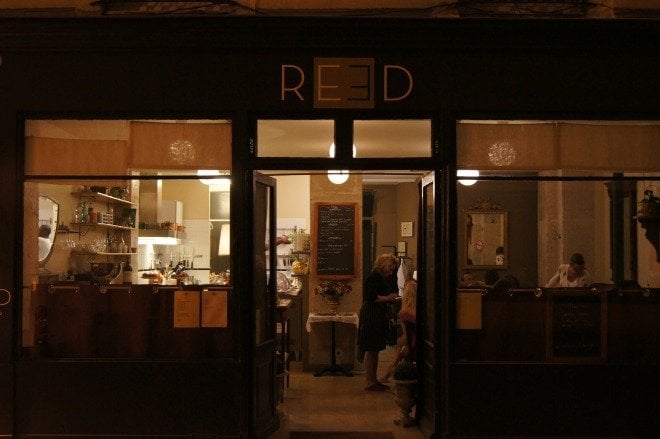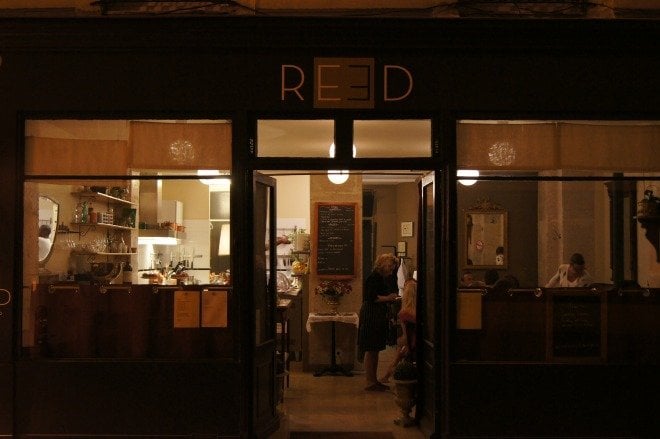 Squirreled away at 11 Bis rue Amelie (one of the tiniest streets in the 7th), let master chef-owner Catherine Reed whip up a most magnificent meal to end your day. This restaurant couldn't be more perfect, if not plucked from Central Casting. Nothing bustling, jostling or loud here, just pure cooking in an atmosphere of warmth and calm. Not only will Catherine exceed in the kitchen for you, but she just might pull up a chair and share her favorite places in Paris.
A Final Toast to the Romance of Paris!
Return to your temporary home and pour that final glass of wine while perched on your balcony (or by any view your accommodations have – even Paris rooftops are mood making) and toast to your day of pure bliss with your partner knowing you did it right in the City of Light.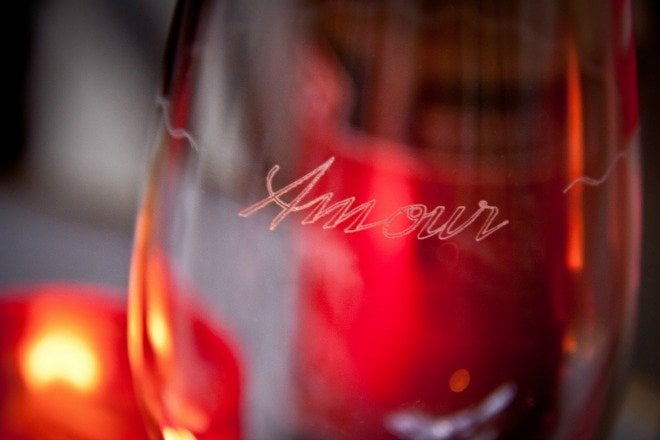 _______________
Robyn Webb is an award winning cookbook author, nutritionist, culinary instructor and magazine Food Editor. Her latest book, her first departure from food writing, The Paris Vacation Apartment Guide: Rent With Confidence- Learn Where To Stay Without Getting Overwhelmed, Ripped Off Or Scammed just received the prestigious Benjamin Franklin Book Award, Silver Honoree, Best in Digital (www.parisvacationapartmentguide.com). She always falls in love with Paris and her husband all over again on every trip.
(Image credits: Nadiabouloudene, Jamie Anderson, Fredrik Rubensson, Pascal Blome, Ronel Rayes, Chris Goldberg)