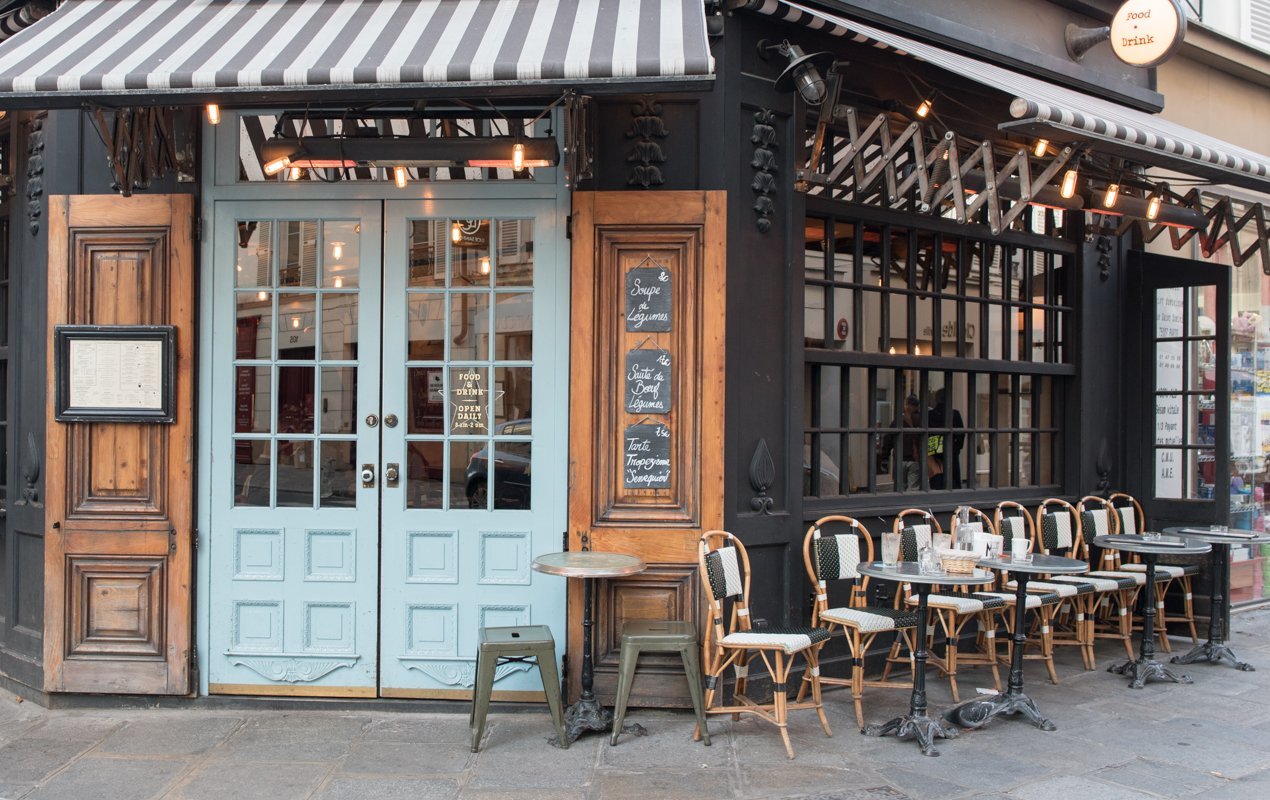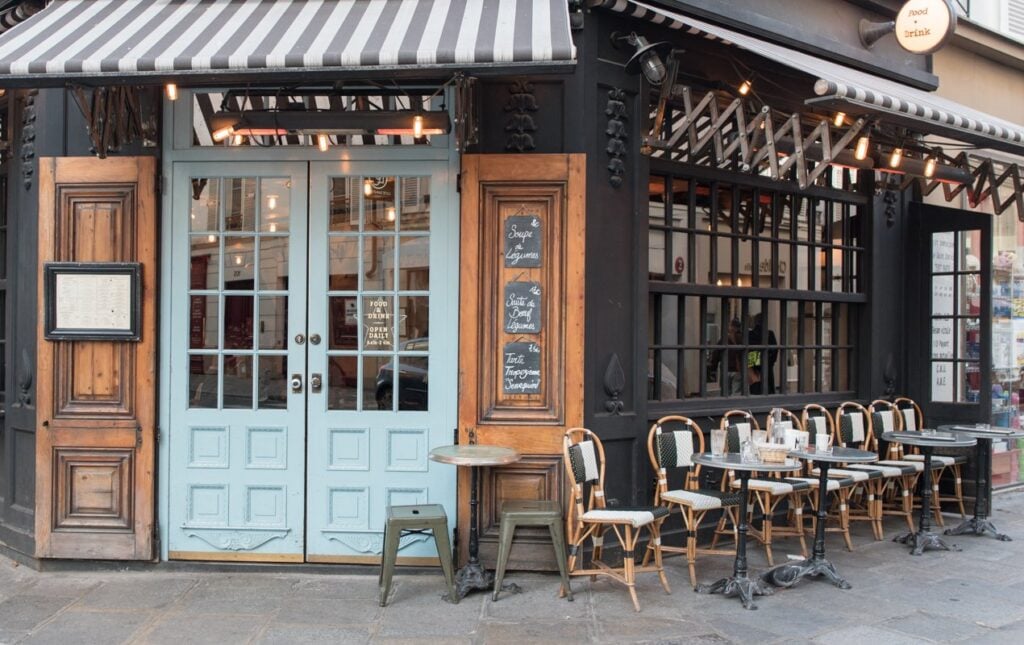 It's no secret that we LOVE the 7th arrondissement. It's the perfect mix of chic elegance, traditional culture and casual cool, not to mention the home of the ultimate Parisian icon – the Eiffel Tower! Since many of our apartment rentals are situated in this fabulous neighborhood, and many people find themselves here after visiting the Eiffel Tower, we are happy to share some of our favorite spots on and nearby one of the best streets in the whole area: Rue Saint Dominique. We've already shared how awesome the neighboring Rue Cler is for food and shopping, but now it's time to discover why Rue Saint Dominique is worth exploring too!
Rue Saint Dominique
Staying with us in the 7th arrondissement and want to get to know your neighborhood as soon as you arrive? Then our Best of Paris In A Day Private Walking Tour is perfect for you! Dovetailed around your greeting, you'll discover the local neighborhood and all the best spots, including favorites on Rue Saint Dominique and other top shopping streets in the area.
Shopping Highlights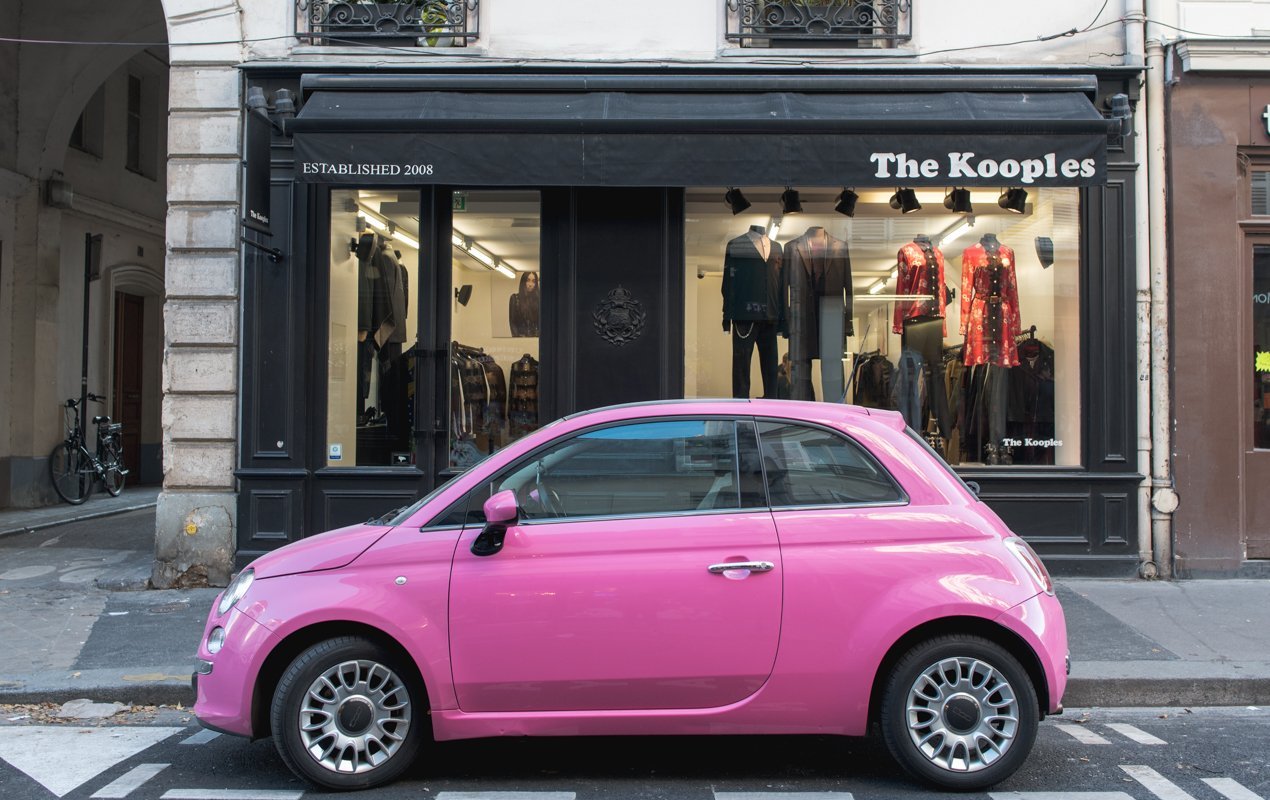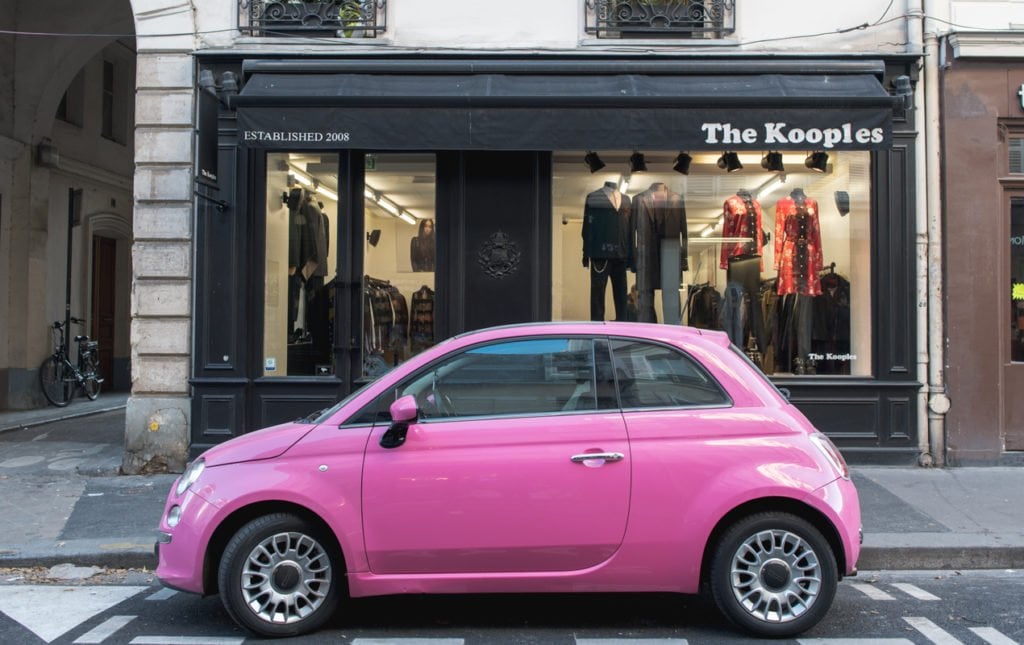 Lots of cool French brands have set up shop along rue Saint Dominique, including The Kooples, Claudie Pierlot and Comptoir des Cotonniers, which you can read about in this blog post: 6 French Brands to Make You Feel as Chic as a Parisian. Because of the pedestrian lifestyle, there's no shortage of quality shoe stores in Paris; get your kicks at one of four shoe stores on the street. Other notable boutiques include: Nina Kaufmann at no.104, An'ge at no.97, Camaïeu at no.87 (affordable basics) and Jacadi at no.107 (children's boutique). All the good clothing shops are situated between Avenue Bosquet and Boulevard de la Tour-Maubourg.
Sweet Shops & Bakeries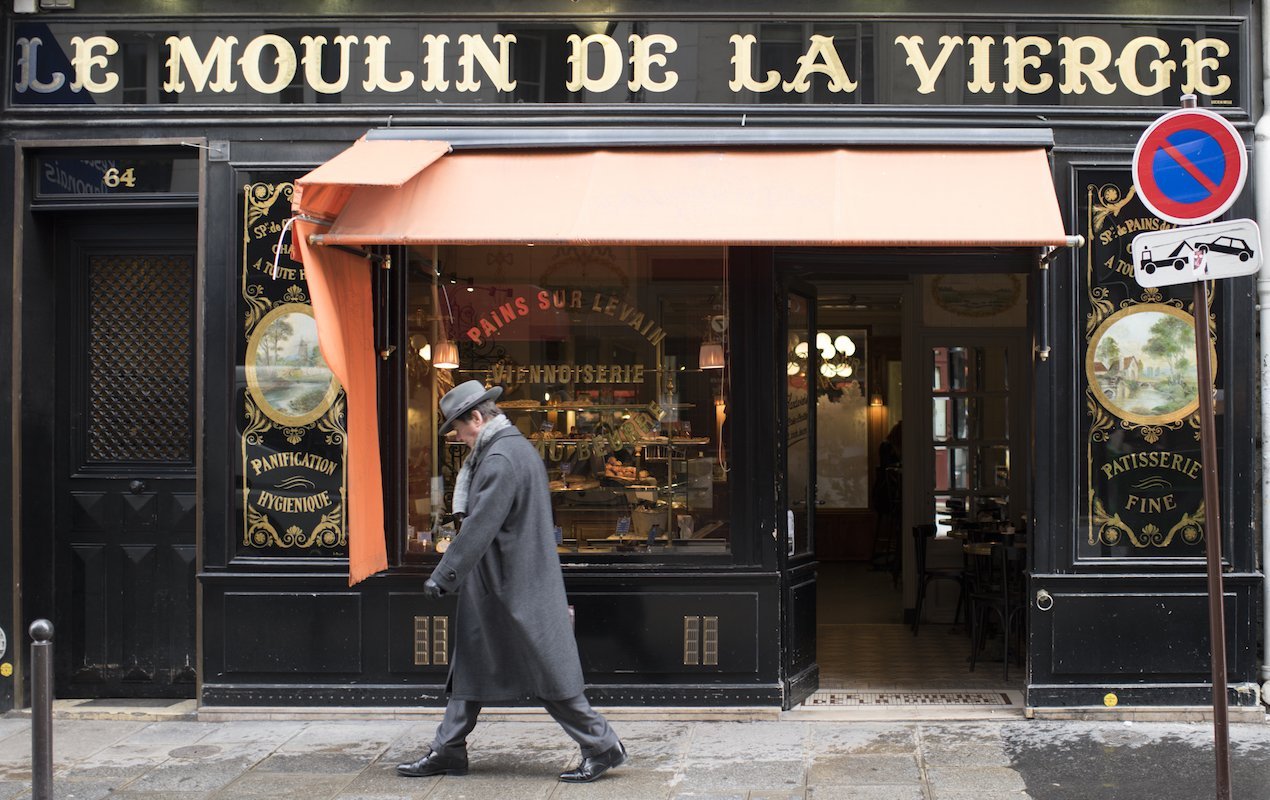 Parisians love their bread and sweets, so it's no surprise that there are a total of 8 bakeries within a 4 block radius. Le Moulin de la Vierge at no.64 has a gorgeous antique storefront and interior that you should definitely check out, but there are many other boulangeries dispersed evenly along rue Saint Dominique (including Boulangerie Nelly Julien, Jean Millet, Maison Arnoux, and Le Champ des Delices). You're never more than a 3 minute walk away from fresh bread. For macarons, try Lemoine at no.74, who has rows of macarons in various flavors and colors. Aux Merveilleux de Fred at no.94 specializes in meringue confections and there's always a small crowd of people looking into its picture-windows, watching the chefs assemble these sweet treats. For some high quality chocolate, pay a visit to Gregory Renard at no.120.
Specialty Stores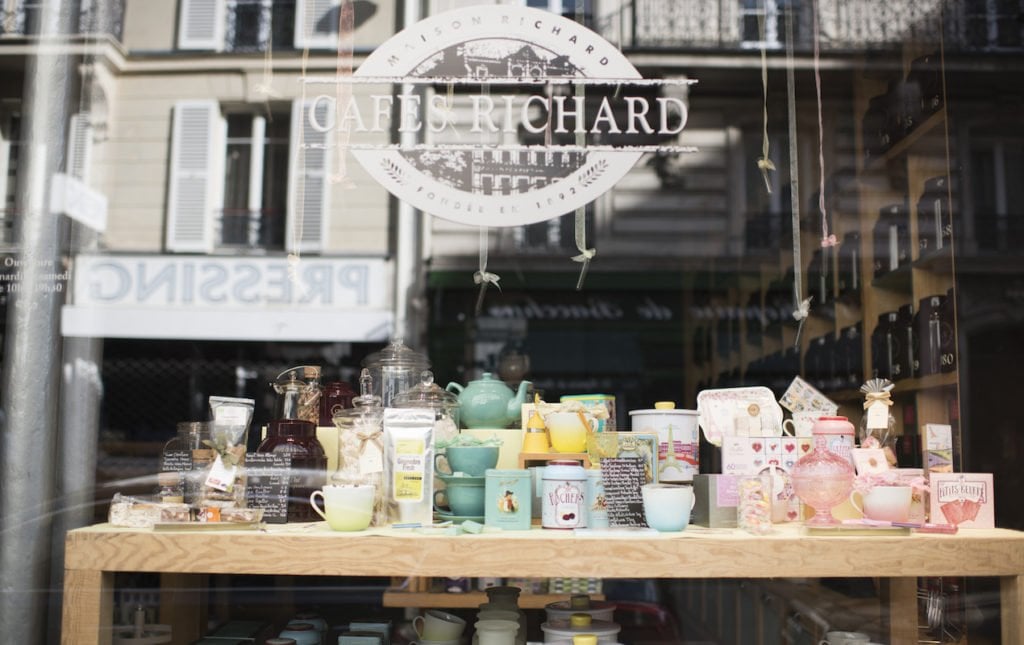 Rue Cler is where you'll want to go to stock up on groceries, but there are a few more standout specialty shops you might want to add to your list. Find a great selection of foie gras, paté, cassoulet and confit de canard (various types of meat products) at Maison Dubernet at 2 rue Augereau. For coffee, tea, mugs and brewing accessories, visit Comptoirs Richard at no.145, one of the largest wholesale suppliers of coffee to the cafes and restaurants of Paris.  For wine, visit Chateaux & Co, a unique wine shop at no.120 that specializes in the Bordeaux region, but not just bold reds–whites and rosés as well!
Where to Eat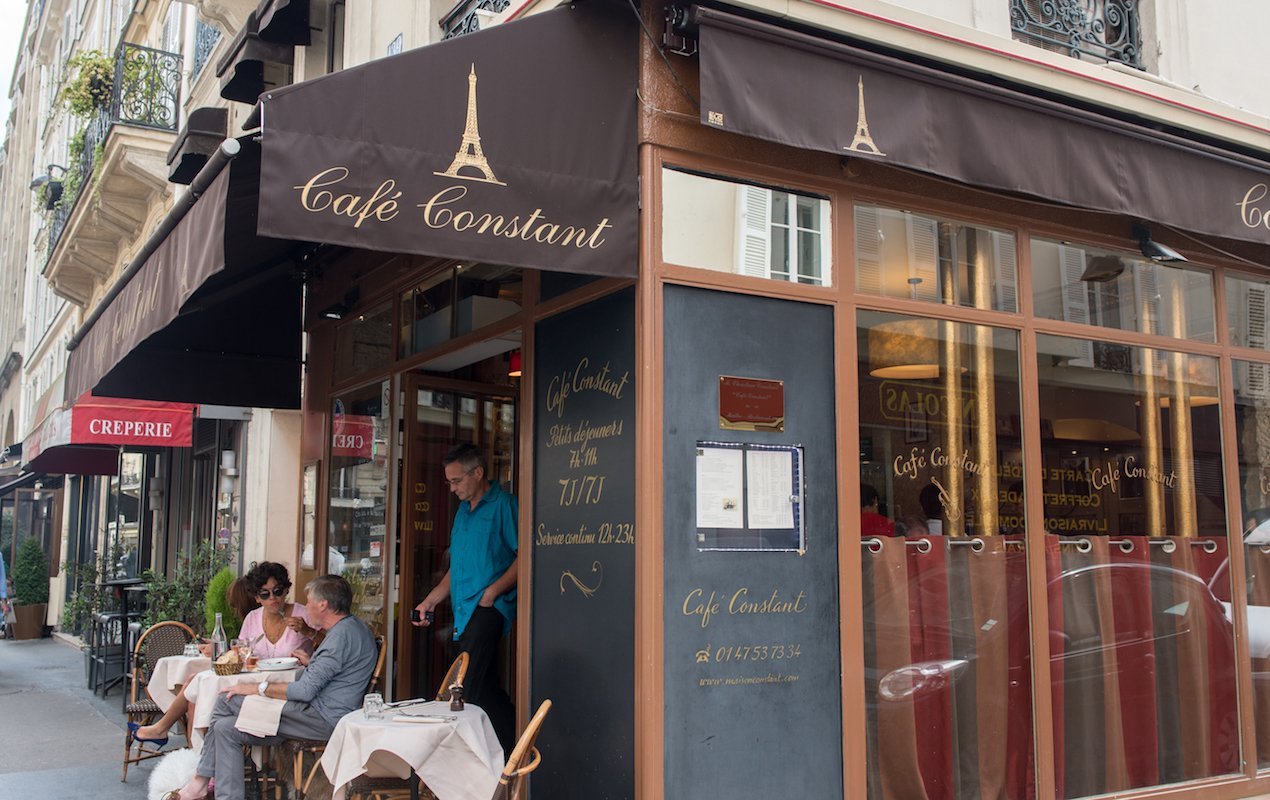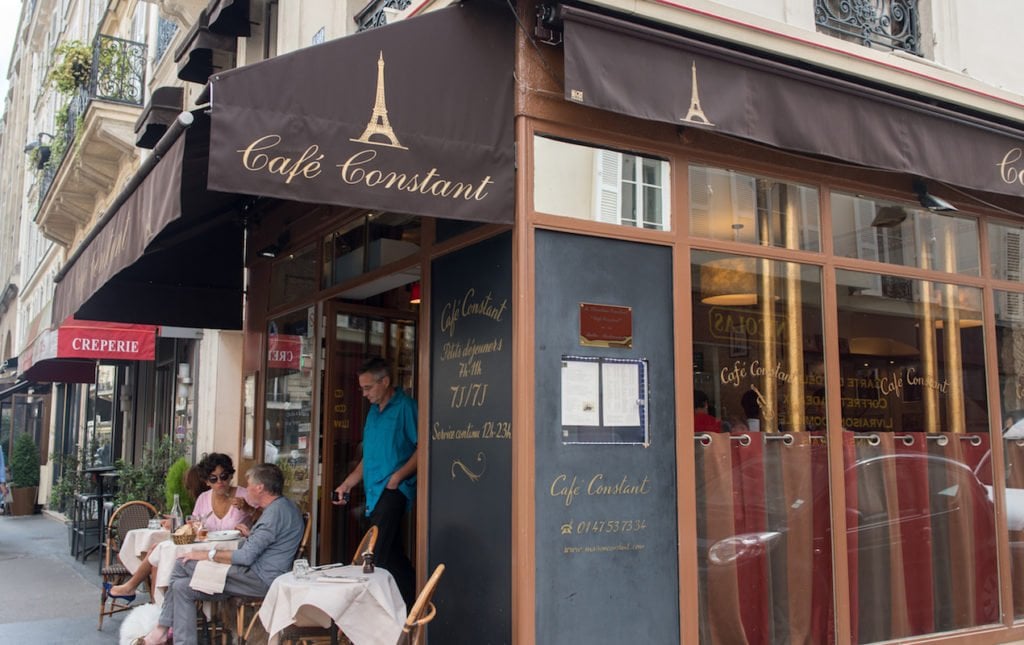 Some of our favorite places to enjoy French cuisine can be found along rue Saint Dominique! If you're looking for excellent high-end dining at very reasonable prices, try the cozy restaurant of the former head chef at the American Embassy, Philippe Excoffier, on rue de l'Exposition. For pre-dinner cocktails, grab a seat at Le Malabar at no.88, and for hip, casual California-style fare head one street over to Marlon at 159 Rue de Grenelle.
What's Nearby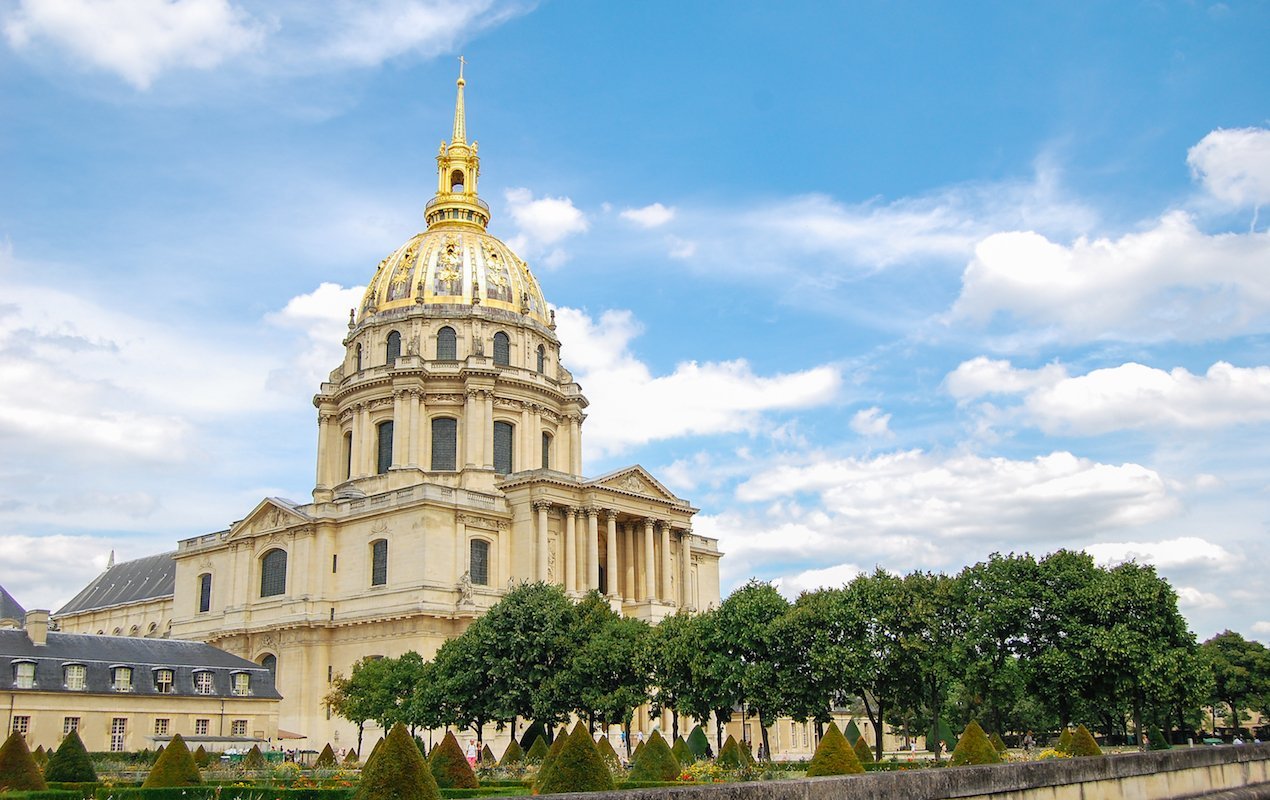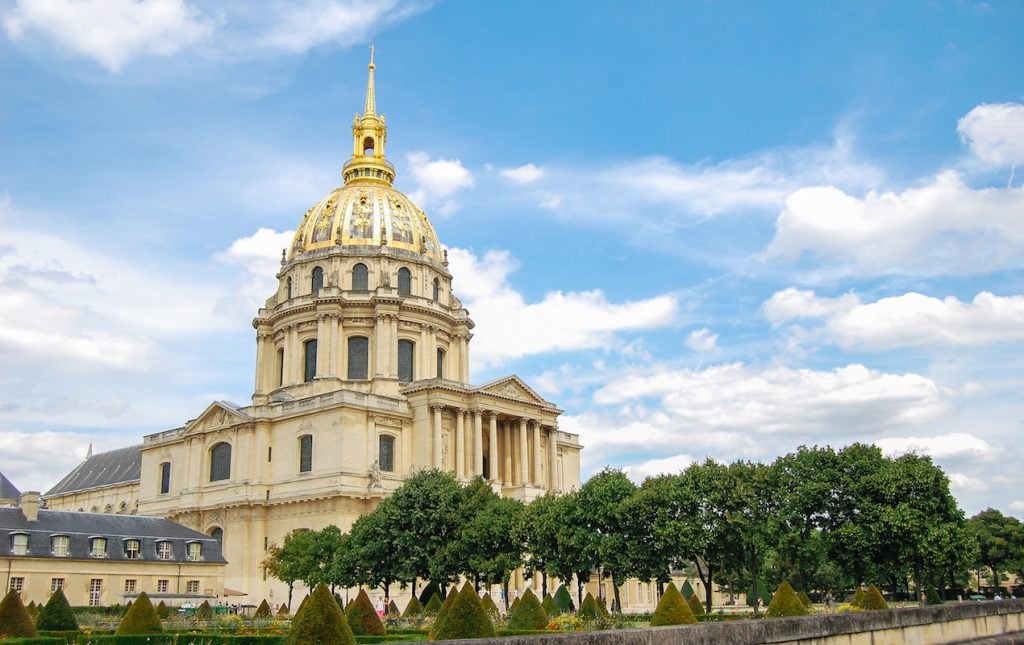 Rue Saint Dominique spans the width of the 7th arrondissement, so all the highlights of this neighborhood are right at your fingertips! On the west end, there's the Champ de Mars park and Eiffel Tower, and as you stroll down rue Saint Dominique, you can actually get some awesome glimpses of the tower peeking above the buildings! Near the river you'll find the Musée du Quai Branly (Paris's only museum dedicated to the native arts of Africa, Oceania and the Americas), as well as the fascinating Musée des Égouts (Paris's sewer museum, situated underground!) and wonderful walking paths along the riverbank. On the east end of rue Saint Dominique, have a picnic or play a soccer match on the large grassy area called the Esplanade des Invalides, which connects the most opulent bridge in Paris (Pont Alexandre III) with the Army Museum and Napoleon's Tomb. Just a little further east is the gorgeous Musée Rodin. Wander a couple streets south and you'll be in the heart of Rue Cler!
Practical Info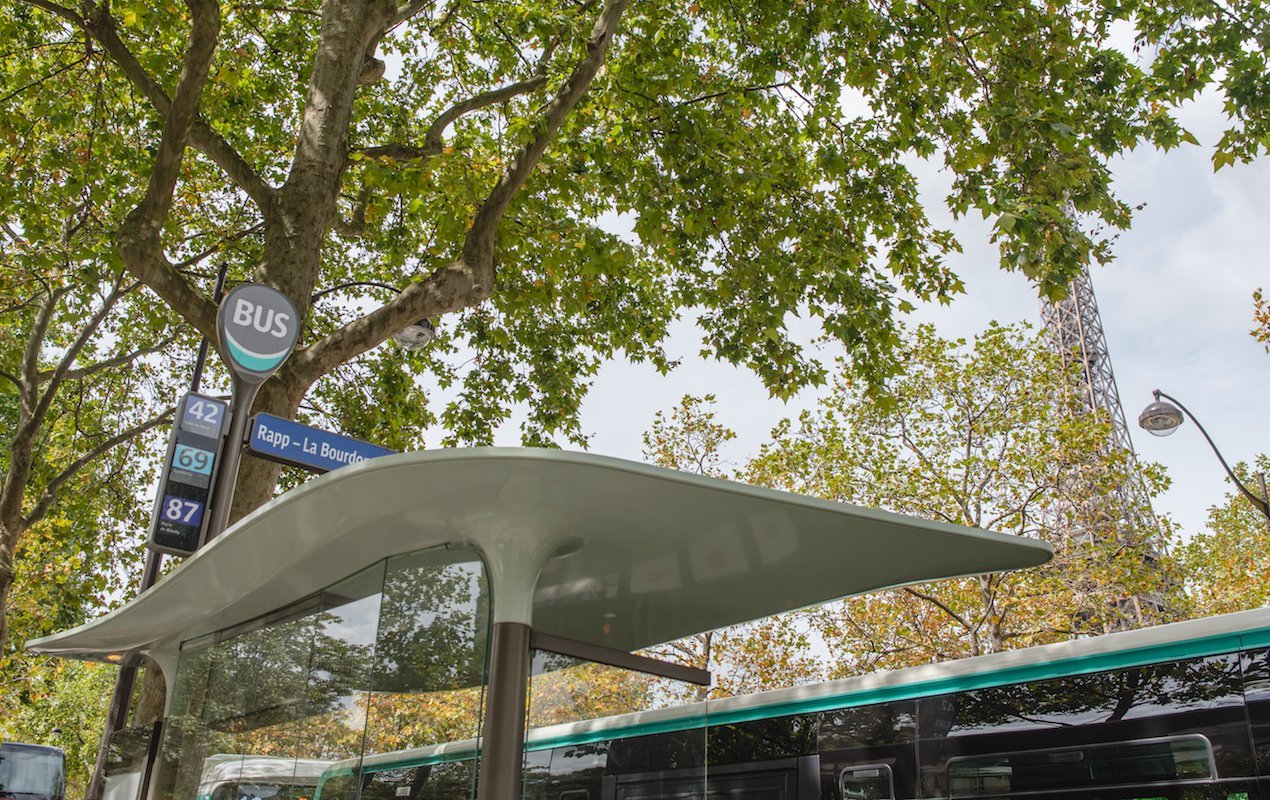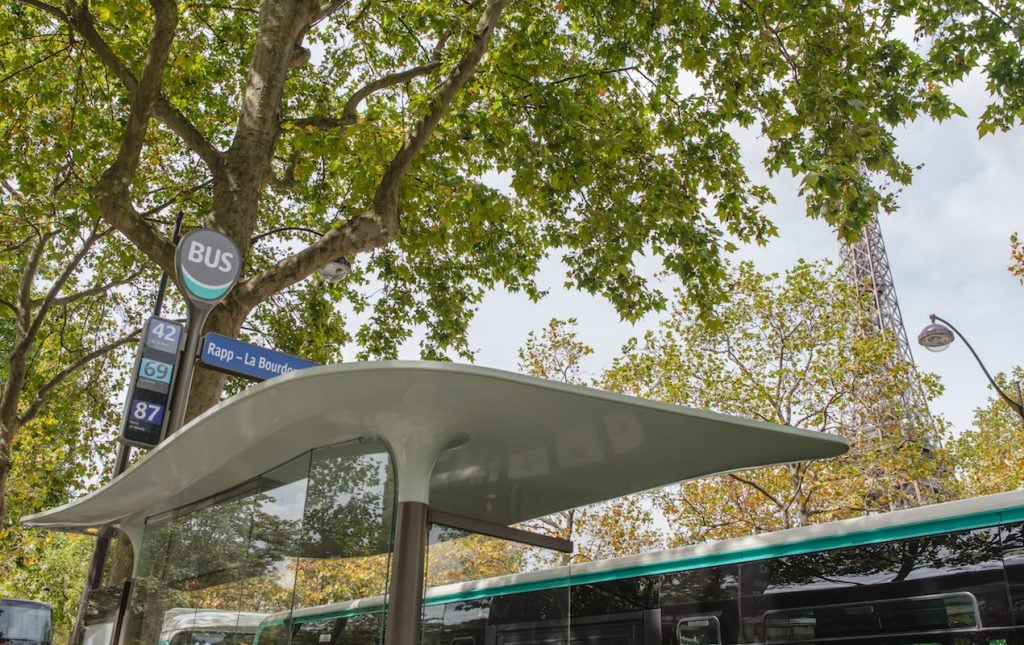 At the intersection of Avenue Rapp, Avenue de la Bourdonnais and Rue Saint Dominique, there are three awesome bus lines we highly recommend to get around Paris:
42 Bus: Goes to the Madeleine church, the Opera Garnier, the Galeries Lafayette department store and Gare du Nord where you would catch the Eurostar to London. Great line!
69 Bus: Goes down Rue St. Dominique, through part of the Latin Quarter, crosses the river at the Louvre, continues down to Hôtel de Ville/Châtelet, and will get you to the Père Lachaise Cemetery.  Doesn't run on Sundays.
87 Bus: Goes to Sèvres-Babylone (think shopping at the Bon Marché) and along Blvd St. Germain, past the Latin Quarter, to the Gare de Lyon.  Doesn't run on Sundays.
The closest metro stations to Rue Saint Dominique are La Tour Maubourg, Invalides and RER station Pont de l'Alma.
Below are some other addresses which you might find useful:
G20 Supermarket – 143 Rue Saint Dominique, 75007 Paris
Les Viandes du Champs de Mars (Butcher) – 122 Rue Saint Dominique, 75007 Paris
Pharmacie du Champs de Mars (Pharmacy) – 124 Rue Saint Dominique, 75007 Paris