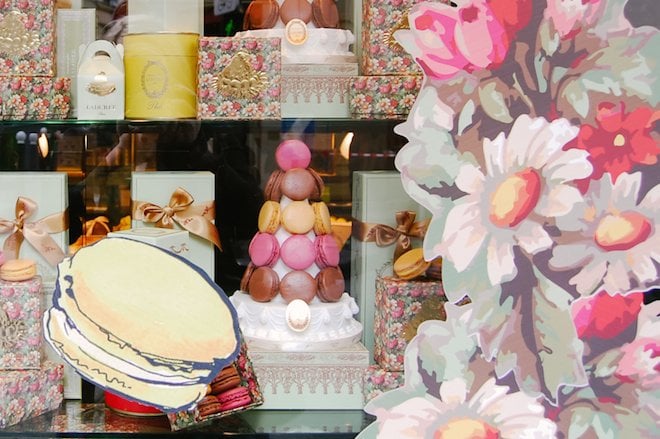 You may have heard that on holidays and Sundays everything in Paris is closed, and you may think that Easter, being both a holiday and a Sunday, will be a day with nothing to do. Well, take those preconceptions and throw them out the fenêtre, because there's plenty to do in Paris on Easter! It's true, many of the smaller boutiques will close their doors so that the proprietors and workers may stay home with family, but that won't stop you from having a fun-filled day! Here are some ideas for what to do on Sunday April 5th, 2015, and even the surrounding days.
Hunt for Eggs

Image by Simon Greig
If you'll be in Paris with children, or even if you retain a sense of childlike adventure, this is a wonderful activity! Plenty of egg hunts, or chasse aux oeufs, are organized for Easter and the surrounding days. On Easter Sunday, April 5th, the Champ de Mars will play host to a giant egg hunt and "village" of activities for kids. The beautiful gardens at the Montmartre Museum will also be holding an egg hunt by reservation for children aged 2-12. Here are all the best egg hunts listed below:
Egg Hunt at the Champs de Mars
Sunday April 5th, 2015
Place : Champ de Mars
Hours : 10:00 am – 5:00pm
Price: 5€
Metro École Militaire
Egg Hunt at the Musée de Montmartre
Sunday and Monday April 5-6, 2015
Place: Renoir Gardens of Musée de Montmartre
Hours: By Rerservation, contact [email protected]
Price: Free for all children under 10 or with entry ticket for ages 10-12
(only for children aged 2-12 years)
Indulge in Easter Chocolate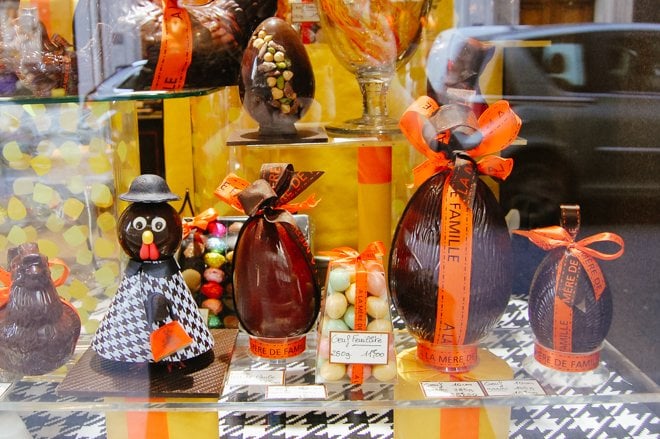 One of the best parts of Easter is all the delicious chocolate! Even if you don't like chocolate, just perusing the chocolate shops is entertaining enough on its own. For more pictures and information on where to find the most beautiful and delicious Easter chocolates, see our blog post here.
Visit a Museum or Major Landmark

Fortunately, Easter Sunday is almost like any other day when it comes to major museums and landmarks! The Louvre, Musée d'Orsay, Arc de Triomphe, Musée Jacquemart-André, Centre Pompidou and many others will be open. An important note about the Centre Pompidou is, unrelated to Easter, the Modern Collection (1905-1980) will be closed until May 27th, 2015.
Have Brunch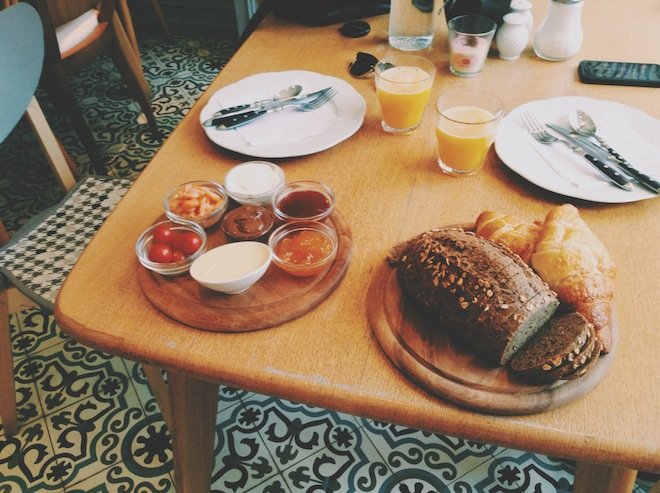 A wonderful activity for any Sunday, but especially Easter Sunday, is brunch. Ranging from formal and elegant to casual and inexpensive, a number of places will have a special brunch programs planned, while other restaurants and cafés will provide their normal brunch fare. Here are a few recommendations, and be sure to make reservations ahead of time! If you plan on winging-it and grabbing brunch at a café you find on your own, make sure to arrive early to beat the brunch crowds!
Elegant Easter Brunch at Hôtel Le Meurice
When: April 5th and 6th, 2015
Where: 228 rue de Rivoli, 75001 Paris
Price: 140€ per person
Easter Brunch at 68 Guy Martin
When: Sunday, April 5th, 2015
Where: 68 avenue des Champs Elysées 75008 Paris
Price: 55€ per person
Georgette
When: April 4th and 5th, 11:00 am – 5:00pm
Where: 44 rue d'Assas 75006 Paris
Metro Rennes & Notre Dame des Champs line 12, or Saint-Placide line 4
(Image Credits: All images by the Author unless otherwise indicated)