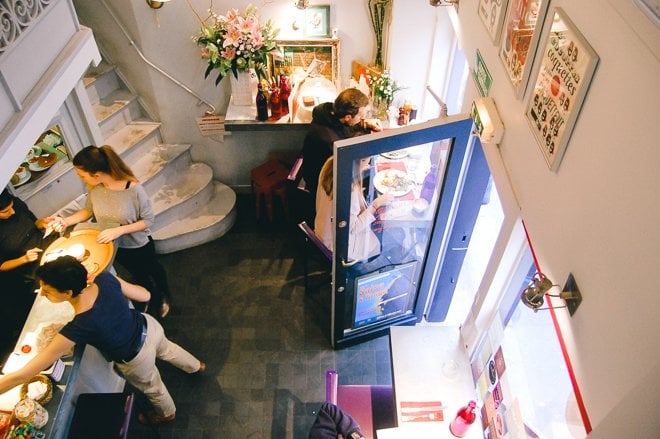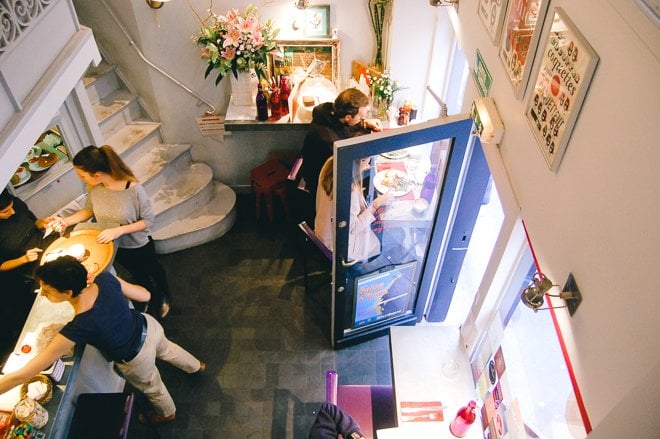 The English have the traditional "fry up" of bacon, sausage and eggs, Americans have thick pancakes with butter and maple syrup, but what do the French have for breakfast? Most Parisians won't have anything more than a croissant or tartine (buttered toast) with fresh orange juice or espresso. I can't blame them. I mean, how many of us have time each morning to whip up eggs, bacon, pancakes, oatmeal, freshly-squeezed juice, tea and coffee? Not many. Luckily, there's a beautiful thing called Sunday Brunch that has infiltrated the French café scene, and now the options are plentiful. Just a quick internet search will yield a plethora of morning eateries within city limits, but one of them stuck out to me: Eggs & Co.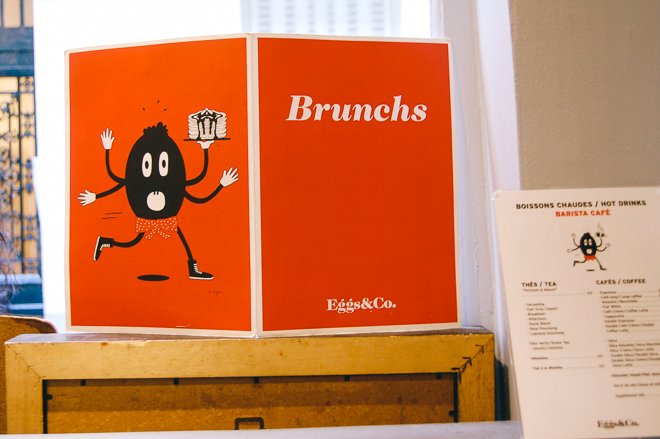 Eggs & Co., as its name suggests, specializes in eggs, or the "fruit of the chicken" if you will, of all shapes and sizes. They can be scrambled, poached, sunny-side-up, boiled, shaken, stirred or whipped, accompanied by a number of delectable sides, ranging from salmon to chives to mushrooms to various types of cheese. When you stop and think about how versatile the egg is, you can't help but be impressed.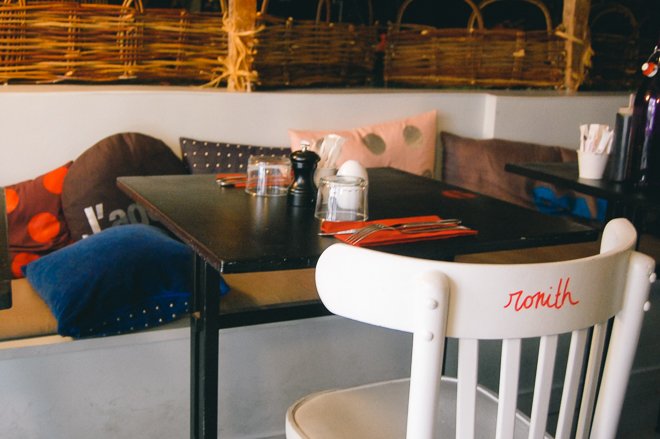 Each egg dish is lovingly given a name, which are thoughtfully painted onto the backs of the country-style chairs. When you first walk into the tiny front room, you may wonder, "where are all the tables?" Fear not – up the stairs is an adorable mezzanine overlooking the entrance, and if you venture further through a small, unassuming archway, there is a much longer room that packs in a surprising number of breakfasting egg-lovers. If you look closely, you'll notice many egg and chicken-themed decorations, including the pendant lamps that resemble large glowing eggs. There's even a funny little diorama in the rafters of the upstairs room that looks like a chicken coop, sans real chickens, of course.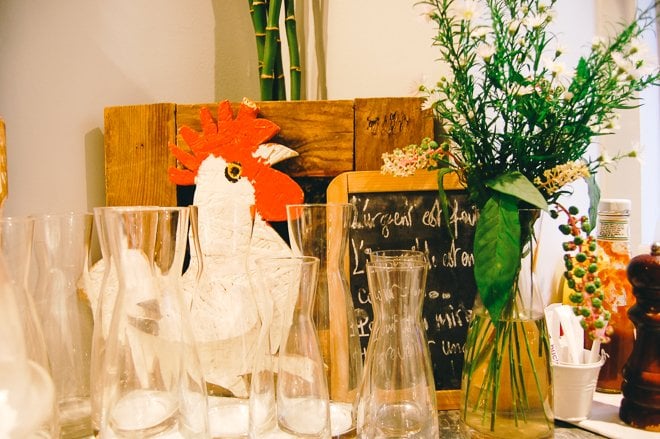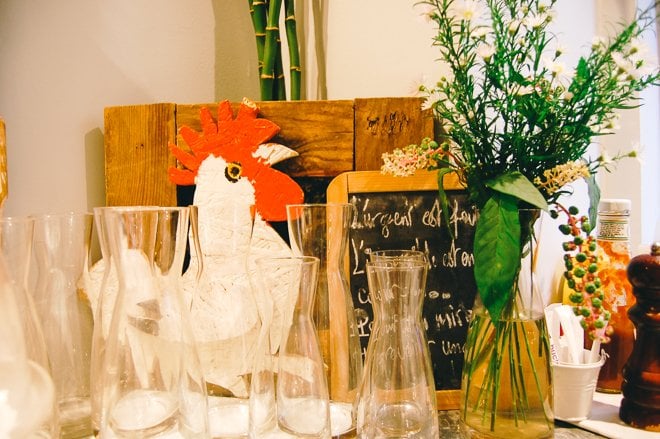 The most popular dish is the classic eggs Benedict, which consists of the normal poached eggs, hollandaise sauce, and Canadian bacon atop an English muffin. They also have a Norvégienne version of this with smoked salmon, eggs Florentine and various omelettes. During the week, you can order à la carte, but Sunday is when the real party starts. Included in the Sunday Brunch prix fixe menu is a hot drink, fresh juice, any egg dish your heart desires, green salad, potatoes, a stack of small pancakes and a seasonal fruit cup. Although it sounds like a lot of food, the meal isn't too heavy, thanks to the inclusion of salad and fruit, as well as steamed potatoes instead of fried. You will walk away full, but not overburdened or sluggish, especially since the meal will be served in separate, extended courses. You'll be ready for a full day of walking, shopping or sightseeing afterwards!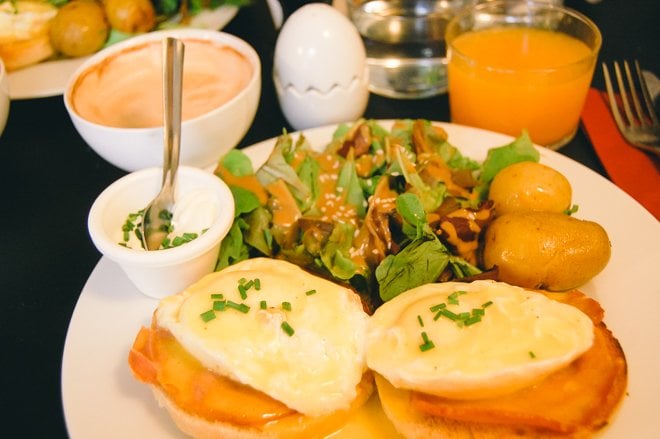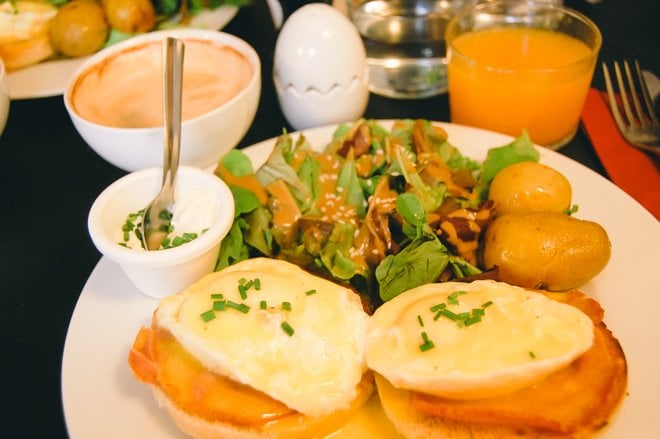 Eggs&Co. is situated in a tiny side-street of the classy and lively Saint Germain neighborhood. It lies just a few steps away from the famous literary cafés Les Deux Magots, and Café de Flore, as well as one of the oldest churches in Paris, Paroisse Saint-Germain-des-Prés. If you want a cozy, comfortable place where you can hide away for a couple hours on a Sunday morning, while enjoying a well-priced yet high-quality brunch, give this place a try.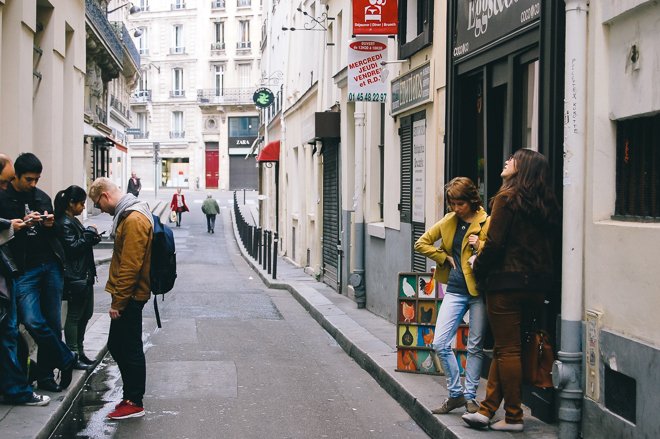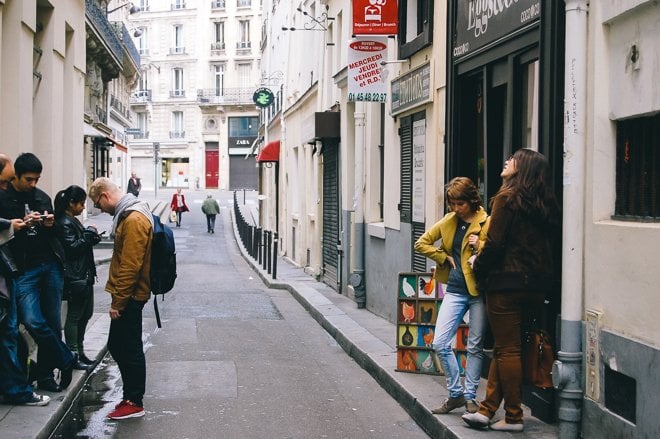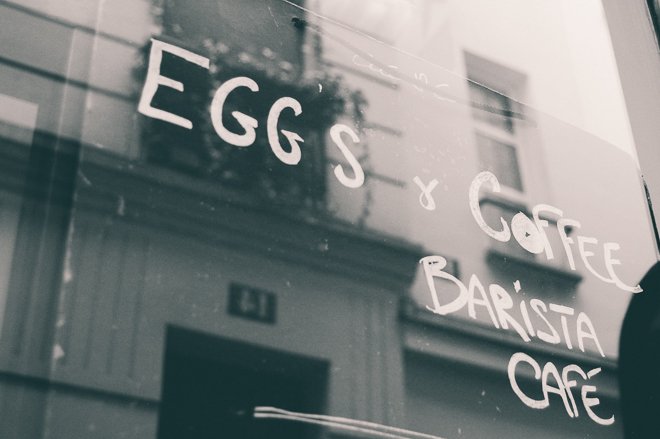 Eggs & Co. Doesn't have an English menu, so here is a small list of egg-related terms you may not be familiar with:
oeuf  –  egg
oeuf au plat  –  fried egg
oeuf à cheval  –  topped with a fried egg (literally egg on horseback)
poché  –  poached
brouillé  –  scrambled
cocotte   –  baked or shirred
à la coque  –  soft boiled
dur   –   hard boiled
Eggs & Co. http://www.eggsandco.fr
11 rue Bernard Palissy 75006 Paris
Open everyday 10:00 am – 6:00 pm
Metro Saint-Germain-des-Prés and Saint Sulpice, line 4
All images by the Author