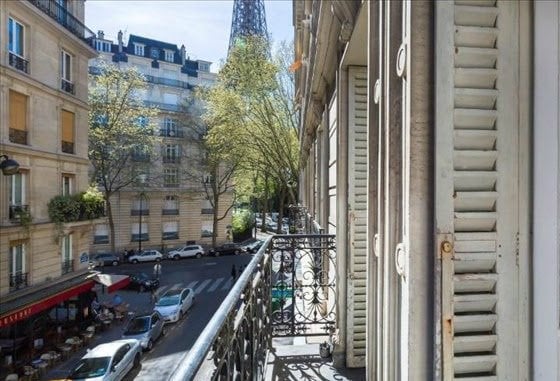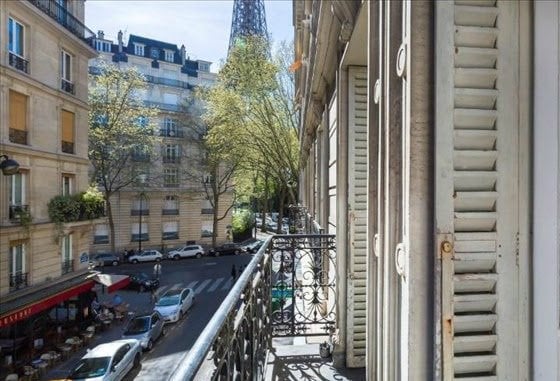 I am constantly on the lookout for great apartments for clients who have engaged us to find their own pied a terre in Paris — those rare 'wow' apartments that make you feel at home the moment you step in the door! And recently, we've had more requests from serious buyers than ever for a very compelling reason. The dollar has increased in value over 25% against the Euro, so it's made Paris property 25% cheaper.
But searching for a wonderful Paris apartment is unbelievably difficult.  First and foremost there is absolutely NO multiple or central listing service in Paris.  Secondly, agencies do not share their listings — so you are truly on your own. You have to be in touch with every single agency in every neighborhood you're interested in.  You have to walk the streets,  become friendly with concierges, speak with local shopkeepers, touch base with favorite agents and listings to see if there's anything new and special for sale.  It is very hard, but when you find that ideal apartment, it's worth it.
TODAY I FOUND ONE OF THOSE GORGEOUS PARIS APARTMENTS — AND IT WON'T LAST LONG!
It won't last long, so if you're interested by my description below, and can move quickly without financing, this could be your dream apartment.  [email protected]
With our offices nearby, we are looking forwarding to renting it and keeping it beautifully maintained. We will bedelighted to manage it for rentals when the owner is away.
Approximately 800 square feet
Balcony
Elevator
View of the Eiffel tower from the balcony.
Facing south = sunny!
2nd floor (3rd floor American)
The street is one of my favorites in Paris, close to open air markets and rue Cler.
Located only one block from the Eiffel Tower and its lovely gardens on the Champ de Mars
It's currently a 2 bedroom, where the 2nd bedroom is accessed through the first bedroom.  It could become a luxury one bedroom with walk in closets — or even remain as 2 bedrooms.
Price including fees: € 1,079,000
Stunning Living Room with a rare feature: 3 sets of french doors!  Two open onto the balcony and all open onto this charming street.  With south facing views, you're bathed in sunlight and you can watch Paris wake up  each morning from your french doors and balcony!
Newly Remodeled Paris Apartment Kitchen
Quiet Master Bedroom with real potential
Second Bedroom currently baby's room. It is accessed through the master bedroom. Could remain a 2nd bedroom, TV room, or an office. Both bedrooms overlook the inner courtyard.
Luxury bathroom just remodeled.
There is no better time to buy.  If your currency is dollars, the price of an apartment has decreased by 25% in just a few months due to the decline in the Euro.  We look forward to answering your questions and welcoming the buyer to our Paris Perfect family of apartment owners!
If you're seriously interested and wish to know more please email: [email protected]
PS:
A lot of people ask what our non negotiable buy list includes. here you go!
 Key Features to Look For Buying a Paris Apartment
1.  Ancien only: must be an old building from the turn of the century — we never look at modern apartments.
2. Elevator: if the apartment is on the first floor and is truly unique and stunning, we would consider it. But it has to be at a discounted price because we believe in buying defensively.  If the market is weak, people always buy an elevator building first.
3. Facing the street (you can forget most of the listings that say 'calme' because it's a euphemism for being located on inner courtyards without a street view)
3. Special feature such as a balcony or view
4. Facing West or South
5. Higher floor if possible. If the apartment faces a lower building and looks south or west, will go lower.