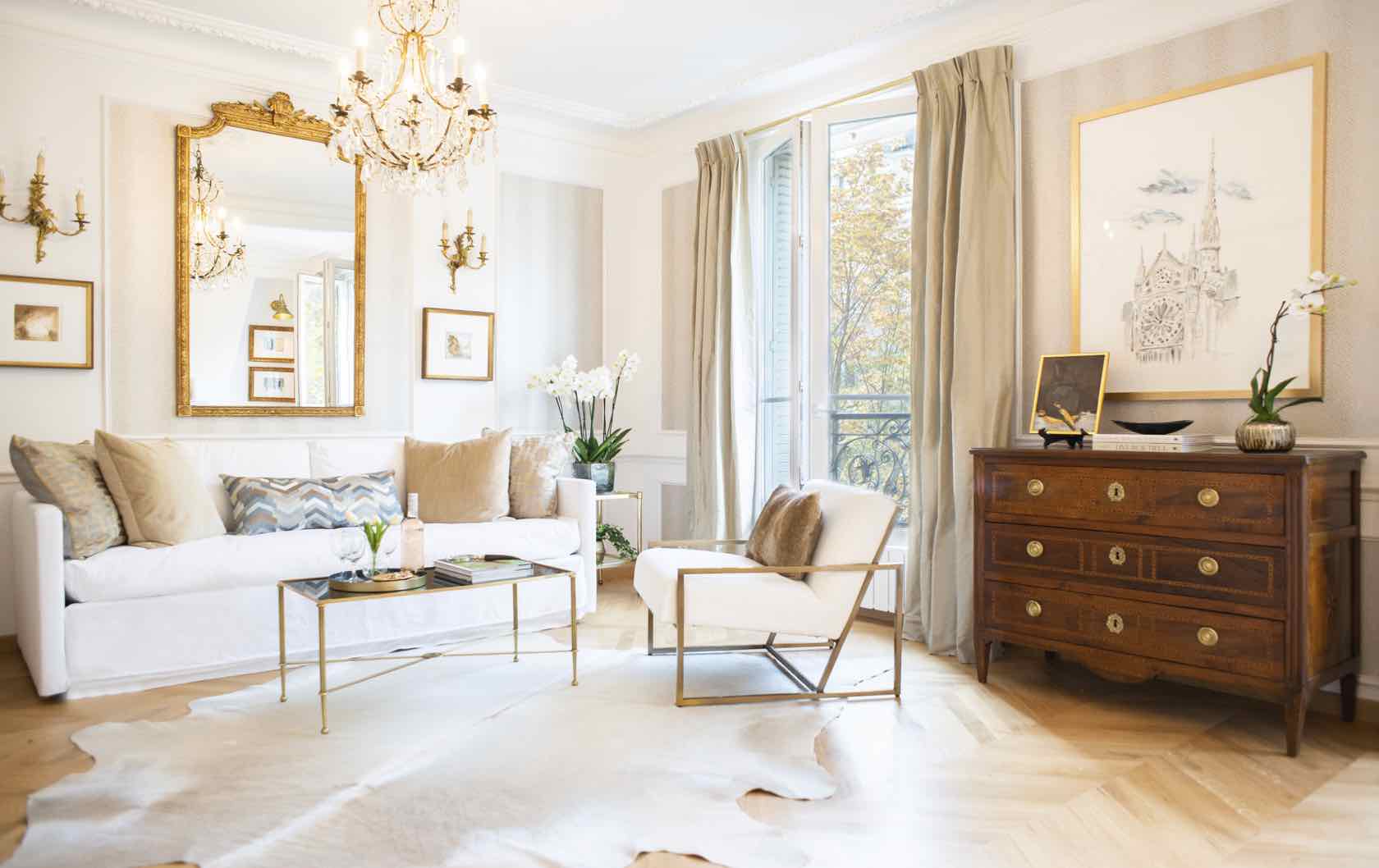 We're excited to introduce our latest Paris Perfect co-ownership apartment – the stunning Vivant! Our Paris Perfect Shared co-ownership concept has proven so popular that we sold 10 of the 13 Vivant shares to our ever-growing waiting list; the remaining shares were sold in a matter of hours. If you love the idea of owning a gorgeous pied-à-terre in Paris, at an affordable price, managed by the most experienced property management team, we recommend you act fast. Email inquiries to [email protected].
Vivant is Paris Perfect's Newest Co-Ownership Apartment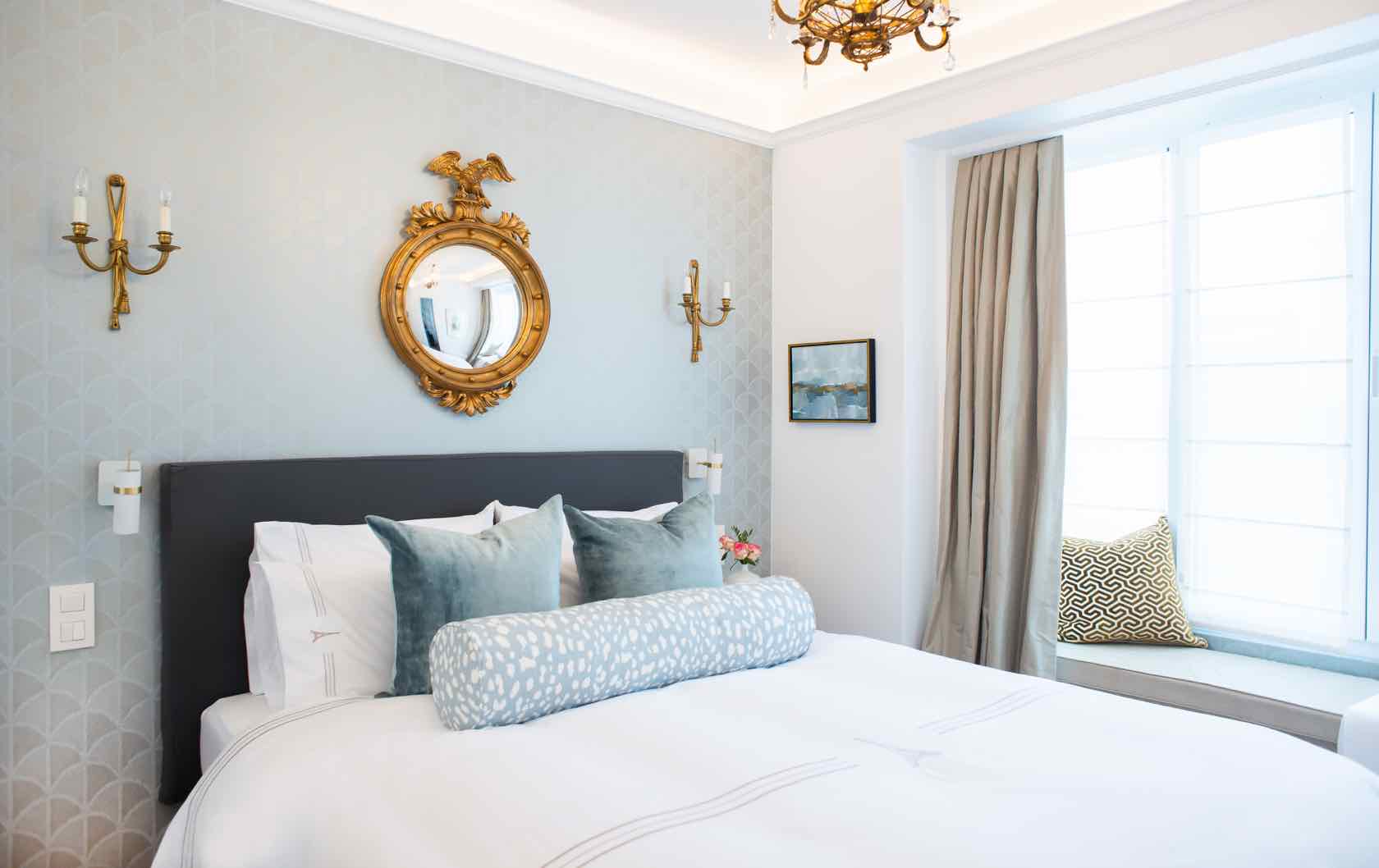 The Vivant, which means "alive" in French, is an homage to the great Romanée-Saint-Vivant wine and the perfect name for this exceptional apartment. It is situated on prestigious Avenue de la Bourdonnais, one of the priciest real estate locations in Paris. Just steps from the Champ-de-Mars gardens, it boasts an Eiffel Tower view.
A one-bedroom, two-bathroom apartment, Vivant can accommodate four people and has been transformed by our favorite designer, Ann Huff of Huff Harrington. The result is the perfect balance of classic, historic French touches and design for modern living.
Vivant is located in a beautiful, seven-story Haussmannian building, with an elevator. It was Baron Georges-Eugène Haussmann who was commissioned by Napoleon III to transform Paris from medieval to marvelous! These Haussmannian buildings' historic status are protected by French law, which means the building, along with the other buildings surrounding it, have been and will be preserved for generations to come.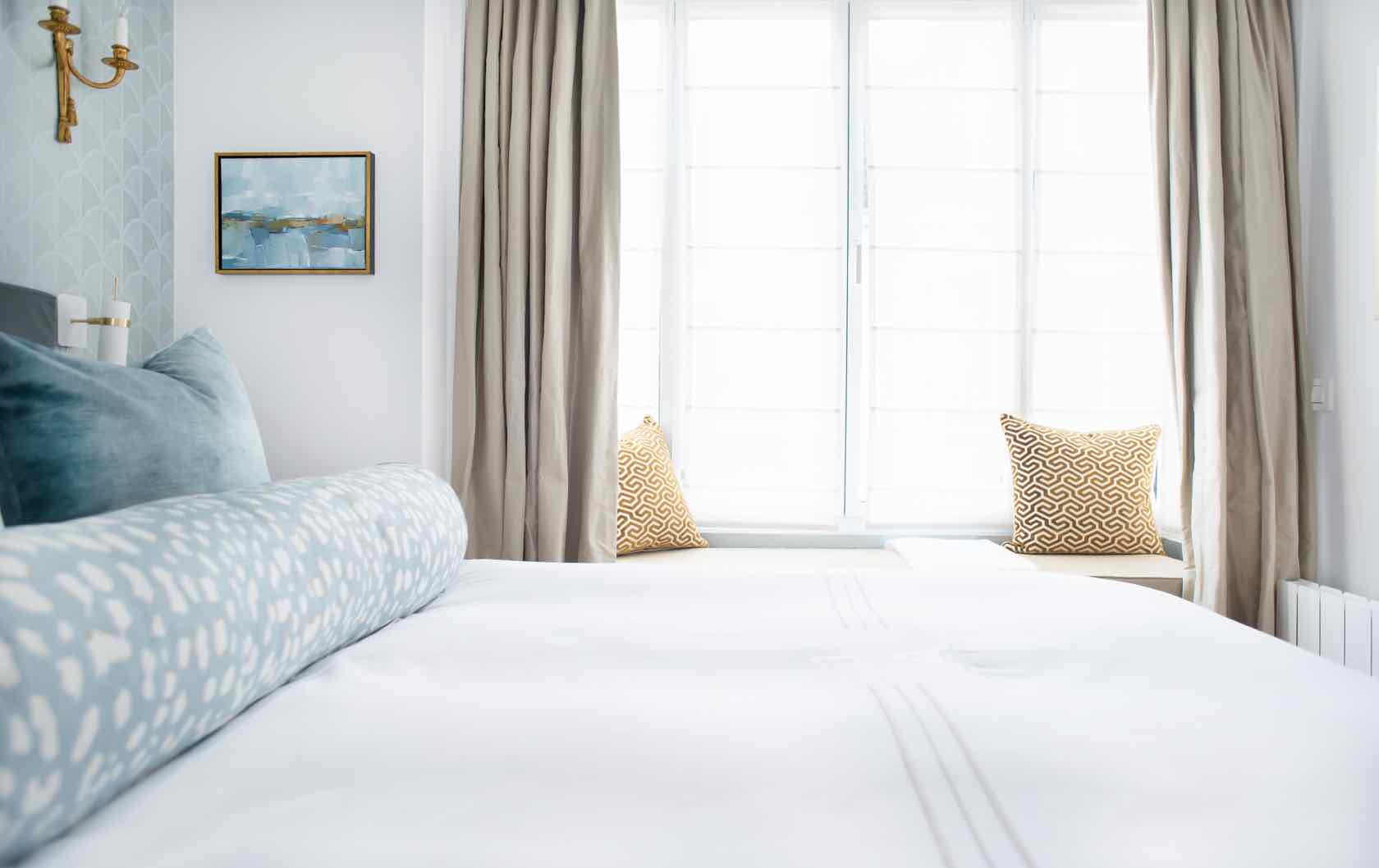 Dating to 1890, Vivant's building on Avenue de la Bourdonnais was constructed during the Belle Époque, one year after the Eiffel Tower was completed for the Exposition Universelle of 1889. The most famous World's Fair in history celebrated not only the engineering feat by Gustav Eiffel, but also featured Thomas Edison and his new phonograph, the first elevators by Otis and impressionist artists such as Gauguin, Whistler and John Singer Sargent.
Take a Virtual Tour of Vivant
The Long Road to Transforming Vivant
Competition is fierce to buy apartments with special features located in desirable locations. It's an exciting story as to how we found Vivant earlier this year and beat out two other potential buyers by mere minutes. Thanks to the efforts of our lawyer and Paris team, the offer was accepted and secured. We were particularly pleased that it not only boasts an Eiffel Tower view, but it overlooks one of the charming small street leading directly to the Champ-de-Mars gardens.
The owners of the apartment had not updated it in about 50 years, so our fabulous interior designer Ann Huff and her team had plenty of work to do! Watch our part I video to see how Vivant looked before!

Renovation work on Vivant stopped for two months during the spring lock down, but our experienced builders proved their mettle, and as soon as France reopened, work feverishly continued. In early September, as soon as Ann was able to travel to Paris, the Vivant décor was transformed into the magical space that she and her team envisioned.
We followed the renovation and design process over the span of nine months, and we think you'll enjoy the videos showcasing the transformation:
Vivant at a Glance
Eiffel Tower view
Located on the 4th floor (5th American) in a historic 1890 building
Elevator
Features a beautiful double living room/dining room and kitchen, with two large French doors that overlook the famous Avenue de la Bourdonnais
Approximately 50 square meters, with one bedroom, two bathrooms, accommodating up to four people
This historic property has been expertly renovated to fit today's lifestyle featuring French antiques, original art and elegant finishes.
Central air conditioning, a rarity in Paris
Double-glazed windows, make this a very quiet apartment
Shared owner storage room to leave your personal essentials
Complimentary Third Home membership, the premier home exchange club, with luxury homes throughout the world – a $10,000 value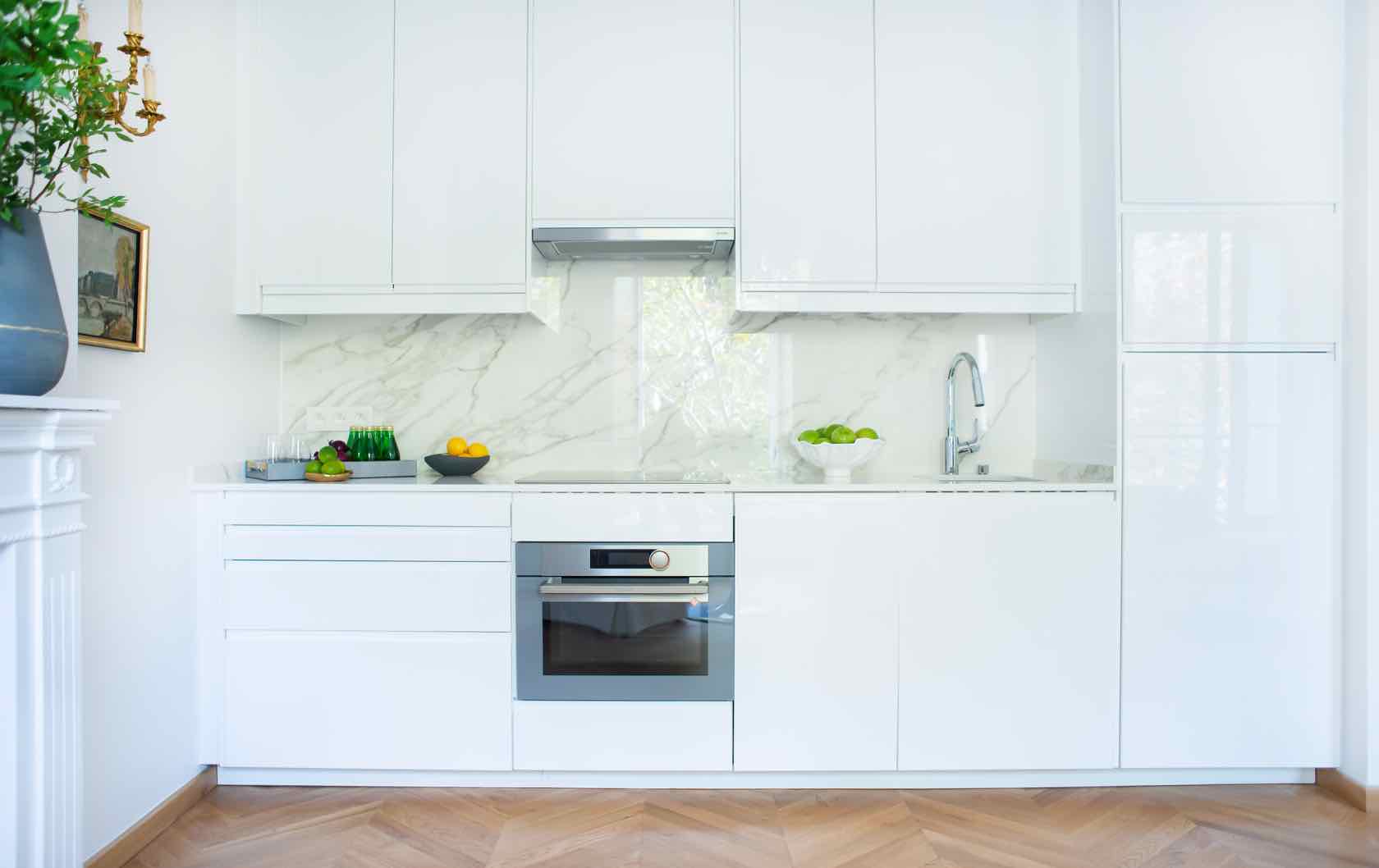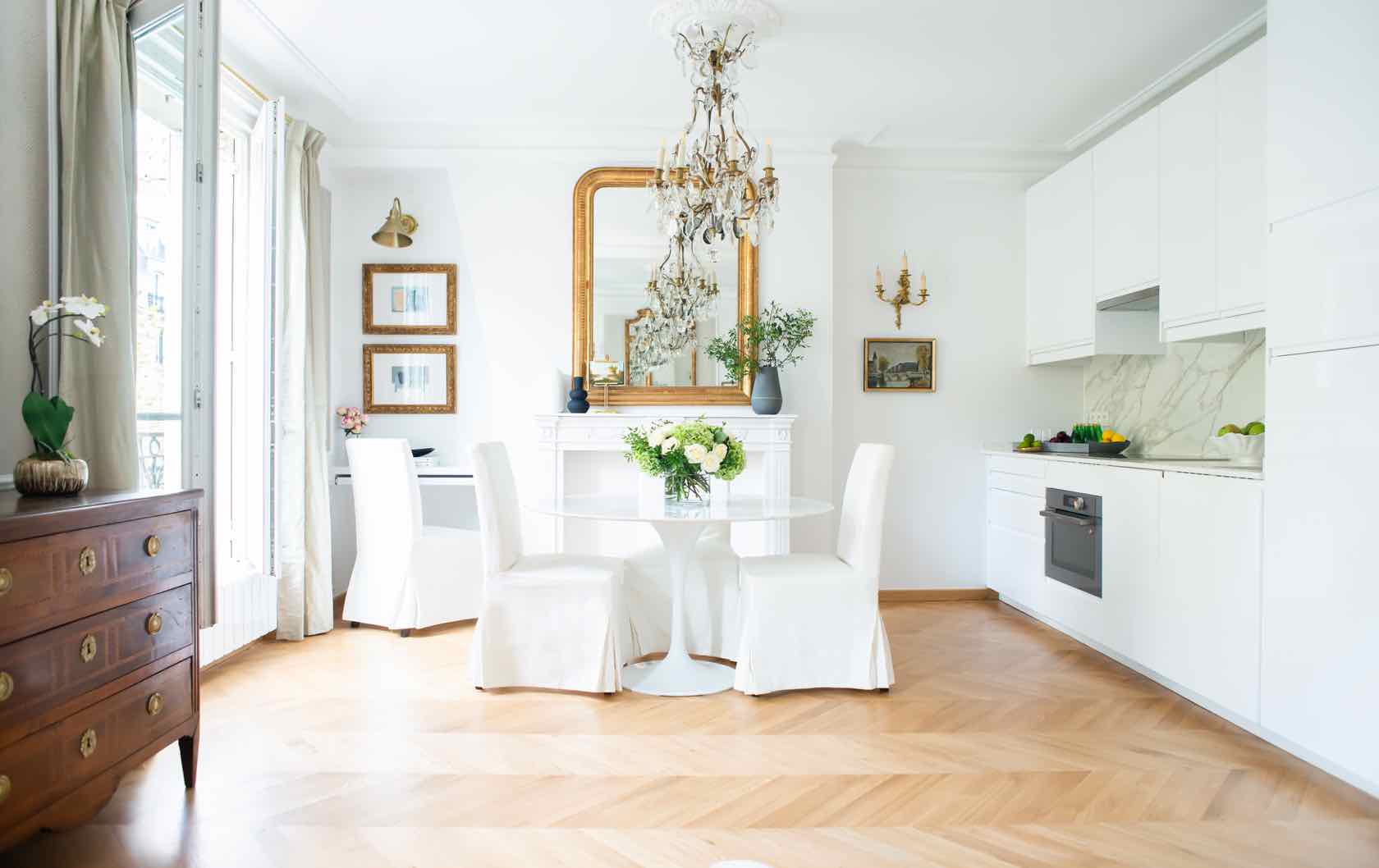 Reserve your Share of Vivant (Currently Sold Out!)

With all-inclusive, no-surprise dues owning a part of Vivant is a practical and intelligent way of making your dream of owning a home in Paris a reality. We are proud to offer a luxury property, with top-notch management, at an affordable cost.
Make sure to visit the Vivant listing, complete with a 3D virtual tour, as well as the FAQs regarding Paris Perfect Shared co-ownership. And don't forget to read about some of our designer Ann's favorite design elements in Vivant.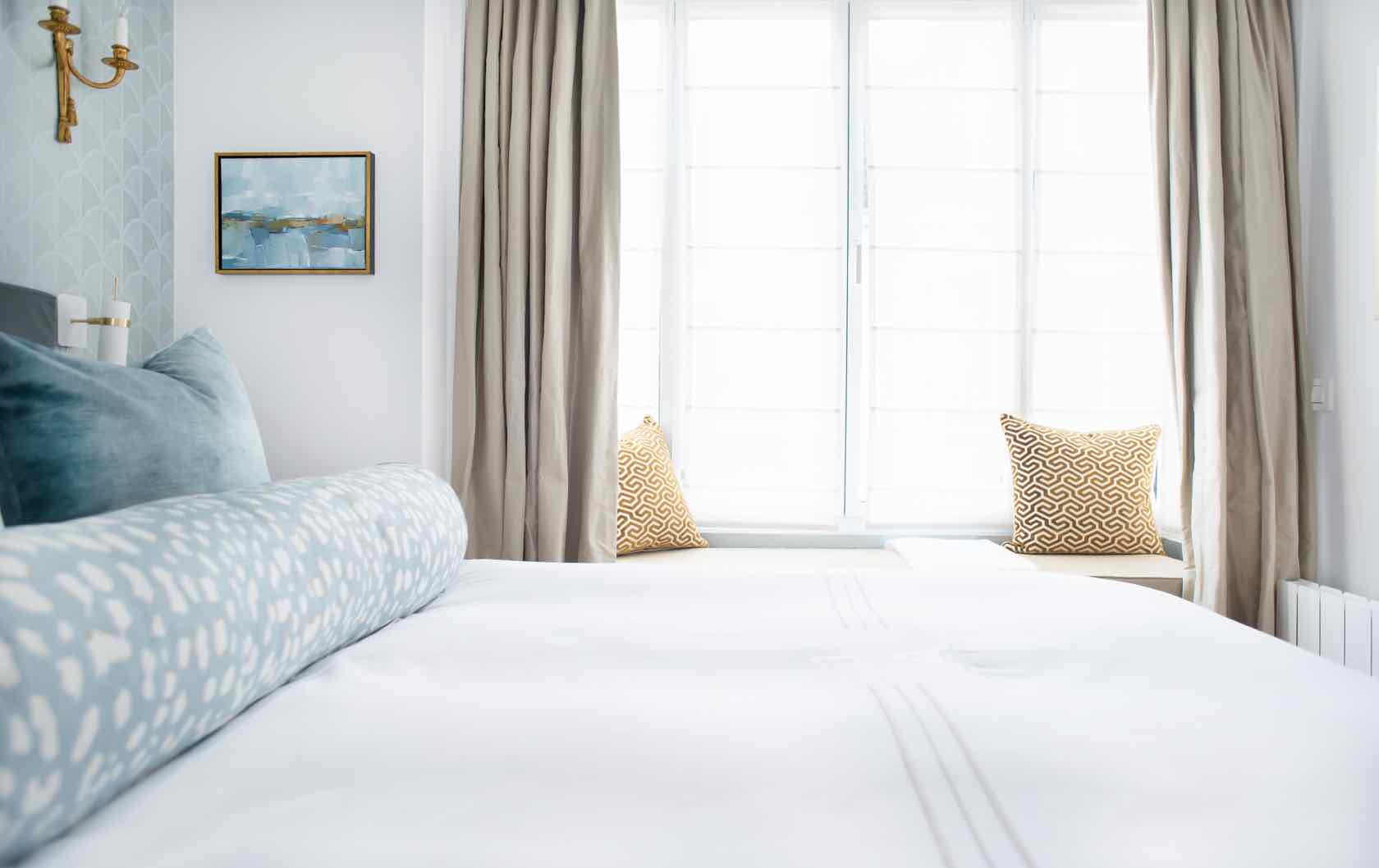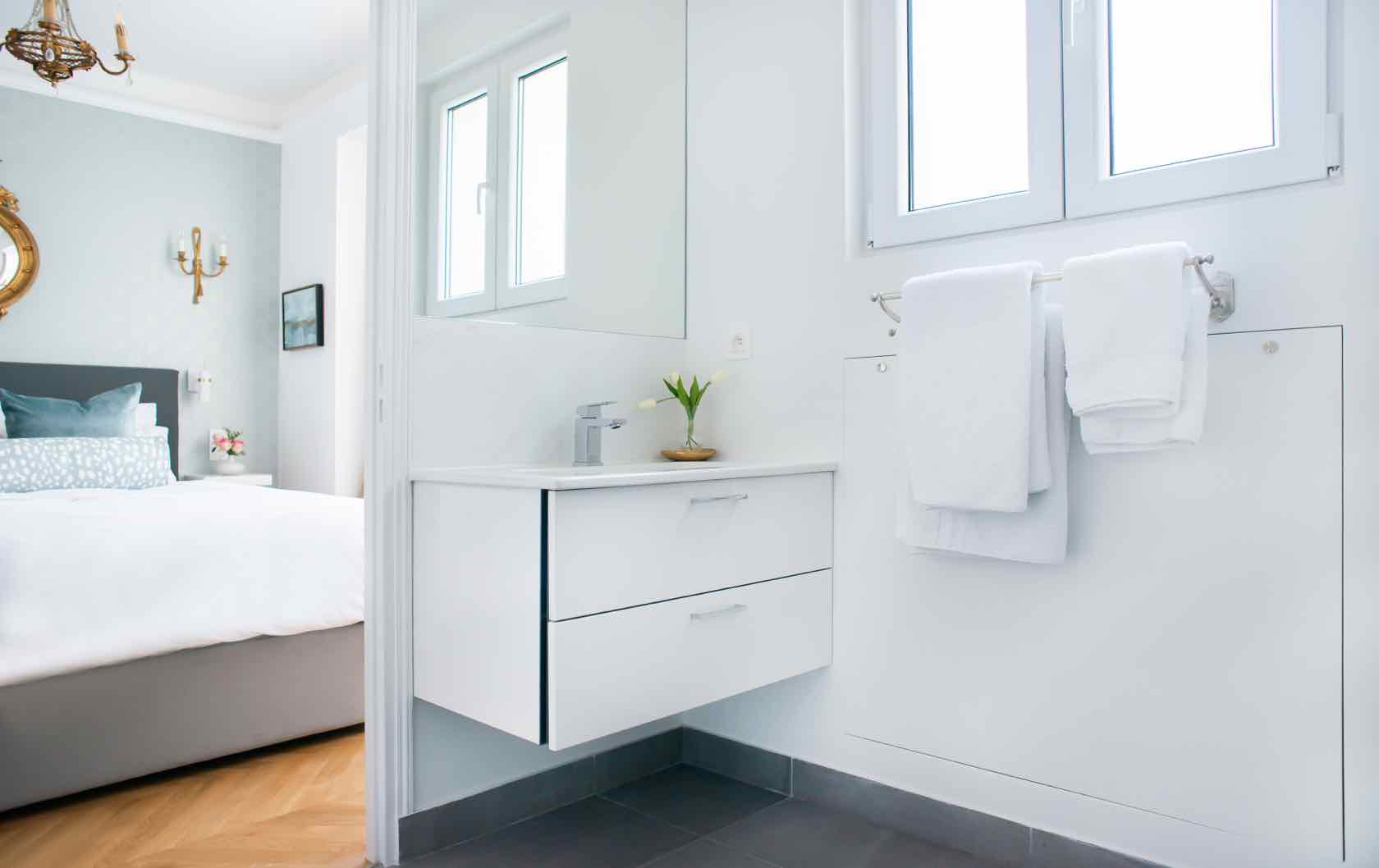 Vivant is sold out, but if you're interested in learning more about fractional co-ownership, please email us at [email protected]. Our sales team will promptly reply with more information and can also schedule a call at your convenience.