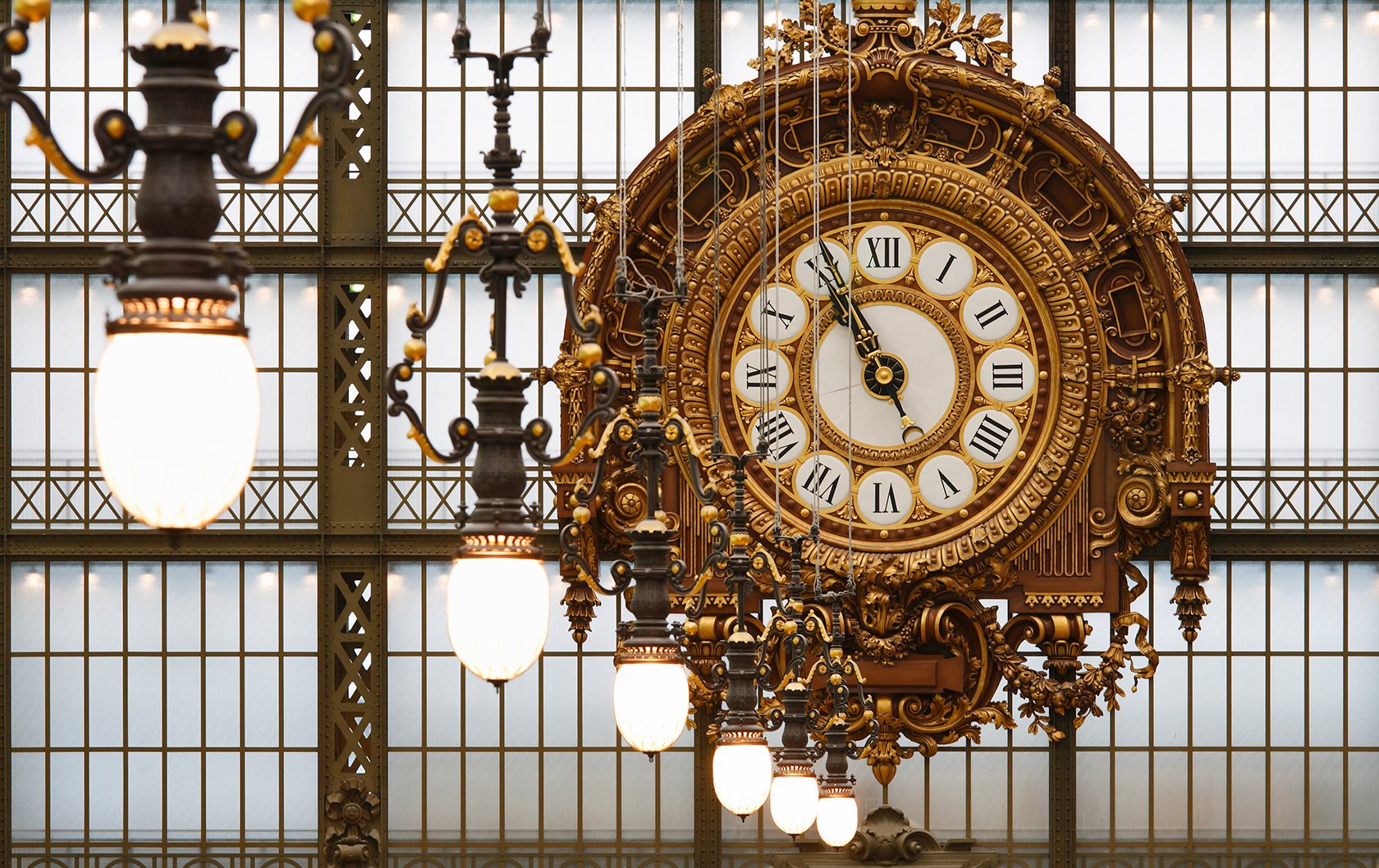 Lovers of art and culture will be spoiled in Paris in 2022 with some fabulous shows at the city's impressive museums and galleries. We've rounded up 10 of the best Paris art exhibitions this spring and summer to tempt you, perfect for planning a trip around, with more cultural delights likely to be unveiled in autumn. And we've got chic Paris vacation rentals to make your French escape a delight. If you can't travel at the moment, why not take inspiration for future visits from our selection of five must-see Paris art museums?
Exposition: Picasso-Rodin
Musée national Picasso-Paris (until 5 March 2022)
This exciting exhibition brings together two art stars, Spanish painter Pablo Picasso and French sculptor Auguste Rodin, who both did much of their best work in Paris. Presented jointly by the Musée national Picasso-Paris in the Marais and the Musée Rodin, Exhibition: Picasso-Rodin shows key pieces in parallel at each gallery, highlighting unexpected links in their influential creative journeys. Although Musée Rodin's exhibition has sadly ended, the one at the Picasso Museum has been extended until March. 5 rue de Thorigny, 75003
The Morozov Collection. Icons of Modern Art
Fondation Louis Vuitton (until 3 April 2022)
One of this year's flagship Paris art exhibitions, The Morozov Collection. Icons of Modern Art at Fondation Louis Vuitton shares 200 Impressionist and Modern art masterpieces from the collection of brothers Mikhaïl and Ivan Morozov, the first time it has traveled outside of Russia. Expect French works by Manet, Rodin, Monet, Pissarro, Toulouse-Lautrec, Renoir, Cézanne, Gauguin, Van Gogh, Bonnard and Matisse, alongside Russian talents such as Malevich, spanning the late 19th and early 20th centuries. 8 avenue du Mahatma Gandhi, 75016
Marcel Proust, Un Roman Parisien
Musée Carnavalet – Histoire de Paris (until 10 April 2022)
Commemorating the 150th anniversary of the famous French writer's birth, exhibition Marcel Proust, Un Roman Parisien is at the historic Musée Carnavalet in the Marais. It explores the Parisian world of Proust (1871–1922), who was born and died here, and the importance of the city in his acclaimed novels. Exhibits include paintings, sculptures, photos, manuscripts, clothes, furniture and accessories, plus a recreation of his bedroom. 23 rue de Sévigné, 75003
Thierry Mugler, Couturissime
Musée des Arts Décoratifs (until 24 April 2022)
French fashion designer Thierry Mugler died in January, making this Musée des Arts Décoratifs retrospective extra emotional. Thierry Mugler, Couturissime celebrates the creativity of this radical talent, who launched his fashion house in the Seventies and was synonymous with theatrical Eighties silhouettes and powerful femininity. Ready-to-wear, haute couture, stage costumes, photos, fragrance, catwalk shows, music videos and projections tell the story of his art and collaborations. There's also a tribute to late designer Alber Elbaz at Palais Galliera (5 March–10 July 2022). 107 rue de Rivoli, 75001
Edmund de Waal, Lettres à Camondo
Musée Nissim de Camondo (until 15 May 2022)
Lovers of contemporary ceramics and sculpture will enjoy this touching, subtle exhibition by British craft talent Edmund de Waal at atmospheric Musée Nissim de Camondo, one of Paris's best-kept secrets. Edmund de Waal, Lettres à Camondo responds to this remarkable house museum and the Jewish family that once owned it. Art collector Moïse de Camondo's son Nissim was killed in the First World War; his daughter and her family later died in Auschwitz. Vessels, letters and benches by de Waal dot the rooms and courtyard, spanning porcelain, gold, oak and stone, expressing this trauma and loss. 63 rue de Monceau, 75008
Yves Saint Laurent AUX MUSÉES
Centre Pompidou and five other venues (until 15 May 2022)
Paris art exhibitions don't come more ambitious than this city-spanning showcase, devoted to the legendary French fashion designer. Yves Saint Laurent aux Musées unites six museums that inspired the designer – Centre Pompidou, Musée d'Orsay, Musée du Louvre, Musée d'Art Moderne de Paris, Musée national Picasso-Paris and Musée Yves Saint Laurent Paris – to mark six decades since the YSL label's first fashion show. Each museum pairs pieces by Saint Laurent with works or artists in their collection, from Mondrian to Matisse, Dufy and Picasso, picking up on fascinating themes. See their websites for more. Places George Pompidou, 75004
IMPRESSIONISM – AT THE SOURCE OF THE WATER LILIES
Musée de l'Orangerie (2 March–11 July 2022)
Another of 2022's must-see exhibitions in Paris is Impressionism – At the Source of the Water Lilies hosted by the Musée de l'Orangerie. This group show takes a deep dive into Impressionism via 80 works by Cassatt, Cézanne, Degas, Manet, Monet, Morisot, Pissarro and Renoir, some never previously seen in France. Jardin des Tuileries, Place de la Concorde, 75001
Gaudi
Musée d'Orsay (12 April–17 July 2022)
Gaudí is the first major show of Catalan architect Antoni Gaudí's work in Paris in 50 years, honoring his maverick Art Nouveau buildings. Exhibited at Musée d'Orsay, it delves into his love of space, decoration and color, captured in his extraordinary palaces, parks, hotels and churches such as the iconic La Sagrada Familia basilica in Barcelona. It's also a rare chance to see some of Gaudi's furniture designs, never before shown in France. Esplanade Valéry Giscard d'Estaing, 75007
Gallen-Kallela, Myths and Nature
Musée Jacquemart-André (11 March–25 July 2022)
Known for dreamy paintings of wild Nordic nature, following the seasons, Finnish artist Akseli Gallen-Kallela (1865–1931) is the subject of this striking show at Musée Jacquemart-André. Gallen-Kallela, Myths and Nature includes around 70 lyrical works, depicting forests, lakes and snow, charting his shift from naturalism to symbolism. 158 boulevard Haussmann, 75008
Cézanne, The Lights of Provence
Atelier des Lumières (18 February 2022–2 January 2023)
Kids will adore immersive digital art space Atelier des Lumières in the 11th arrondissement, where vibrant images of artists' work are projected around a cavernous former foundry, with videos and music combining to dazzling effect. Offering a "journey from light to color," exhibition Cézanne, the Lights of Provence explores the life and work of French Post-Impressionist painter Paul Cézanne. Stay on after for a shorter, 10-minute tribute to dynamic Russian artist Wassily Kandinsky, titled Kandinsky, the Odyssey of Abstraction. 38 rue Saint Maur, 75011
Note: Dates for these Paris art exhibitions may change – visit the museums' own websites for the latest details, opening hours and entry conditions.