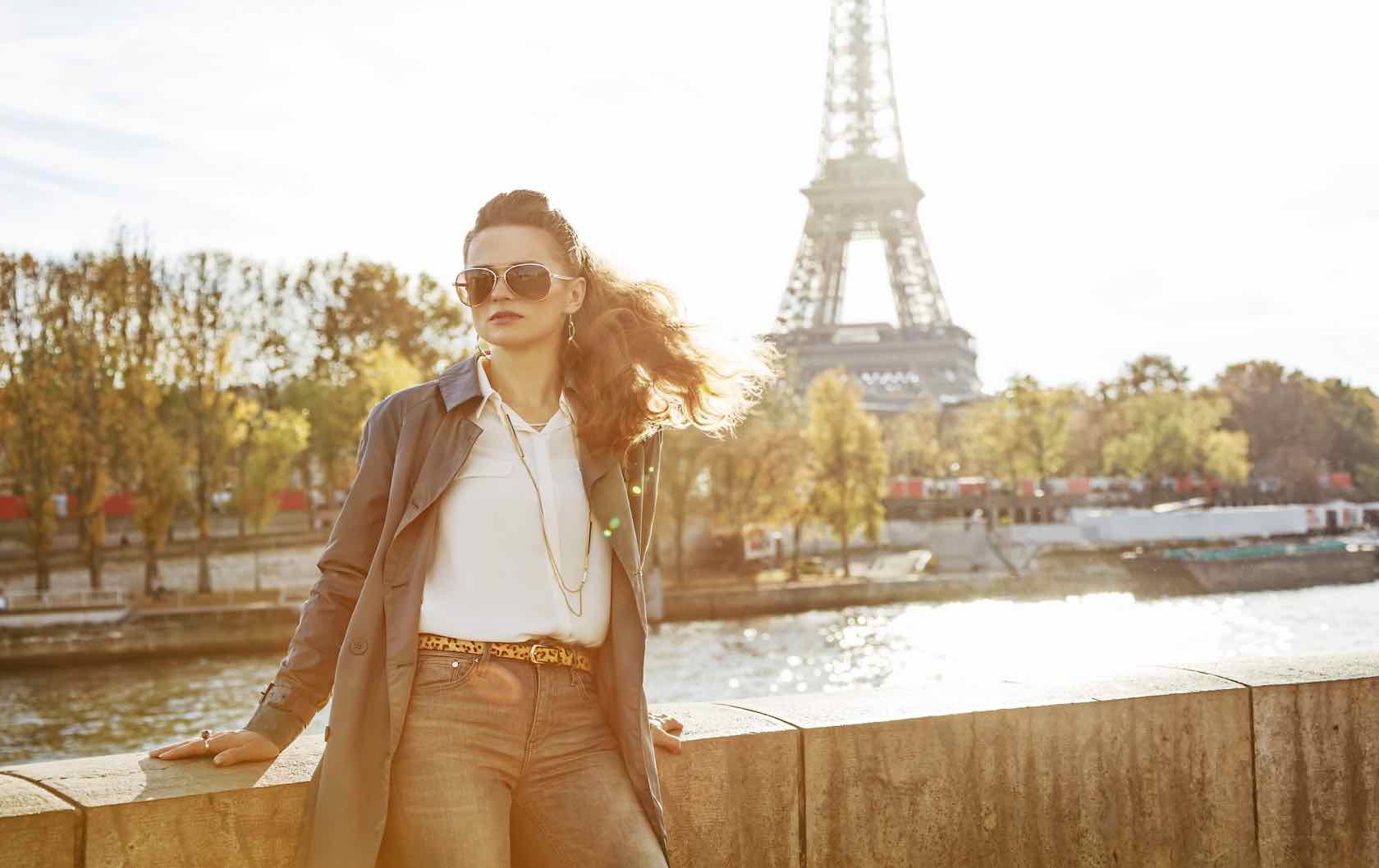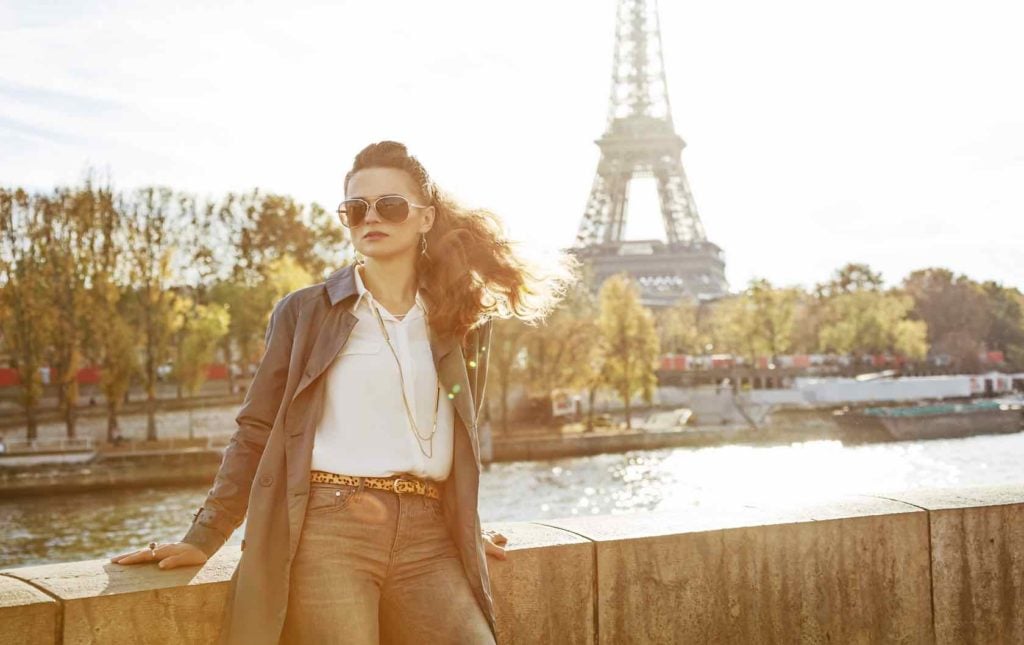 Fall is one of the best times to visit Paris. The trees turn a beautiful shade of orange, the summer heat waves have subsided and French life is once again in full swing. The summer tourist season starts winding down, so you'll find cheaper accommodations and less crowded attractions. Once you've booked your trip, pull out your suitcase. We've got what you should be packing for Paris in the fall.
Weather Expectations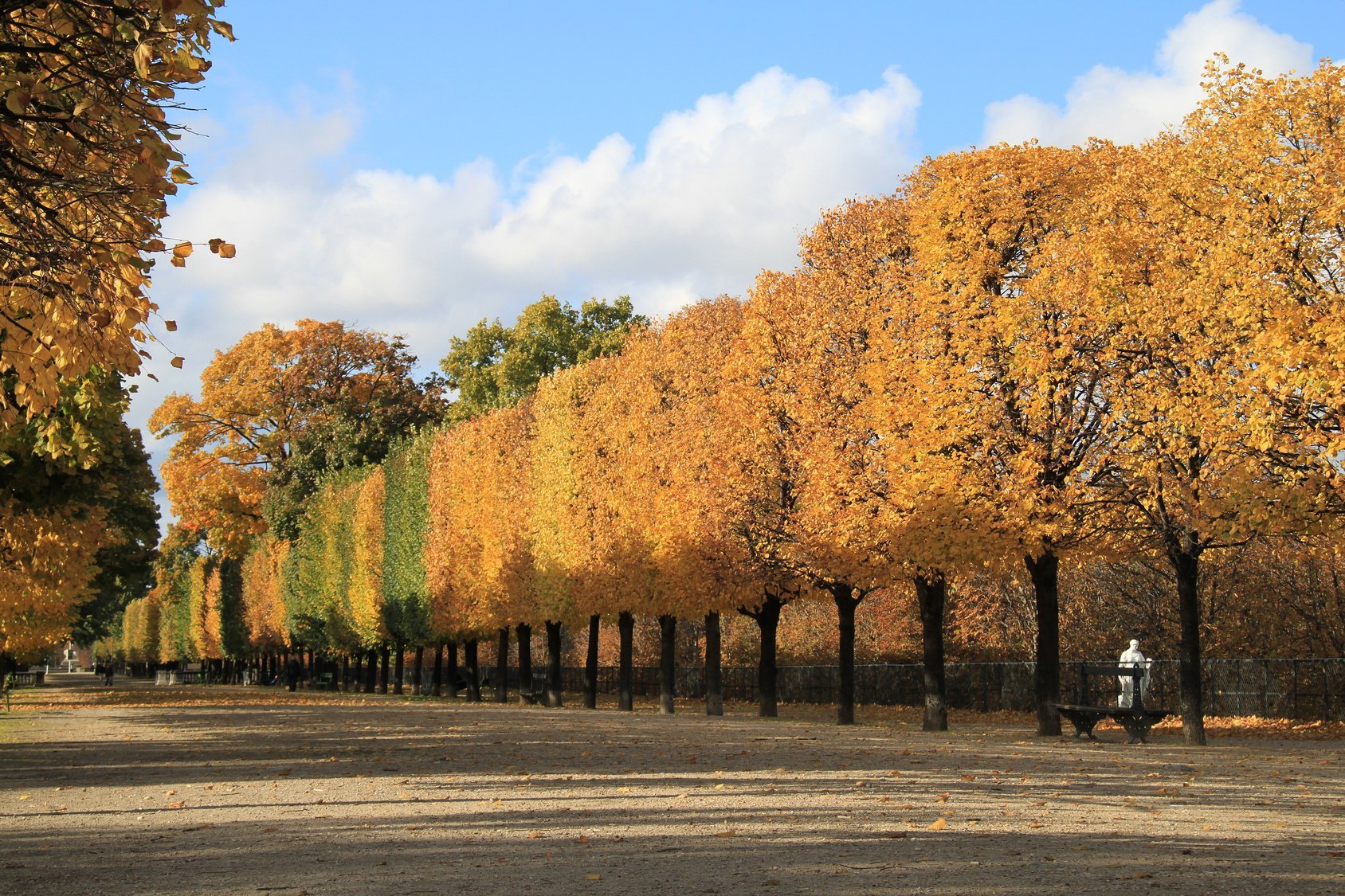 Fall temperatures vary. In September, temperatures hover around 16 degrees Celsius (61 degrees Fahrenheit), but small heat waves can knock the temperature up a bit. By October the mercury drops to 12 degrees Celsius, and by November it's about 7 degrees Celsius.
The chance of rain on any given day is about 40 percent, so you'll need to prepare for cool damp weather. It's common for rain to spoil outdoor plans in the fall, so plan an indoor backup plan. Thankfully, there are plenty of indoor activities available in Paris, from the numerous large and small museums, covered passages and excellent shopping. If all else fails, find a cozy corner in a café and spend a couple hours snacking on French goodies like wine, cheese, bread and saucisson.
Packing for Paris in the Fall:
Knowing what Mother Nature has in store, you can plan accordingly. Here's how you should be packing for Paris in the fall.
Clothing and Footwear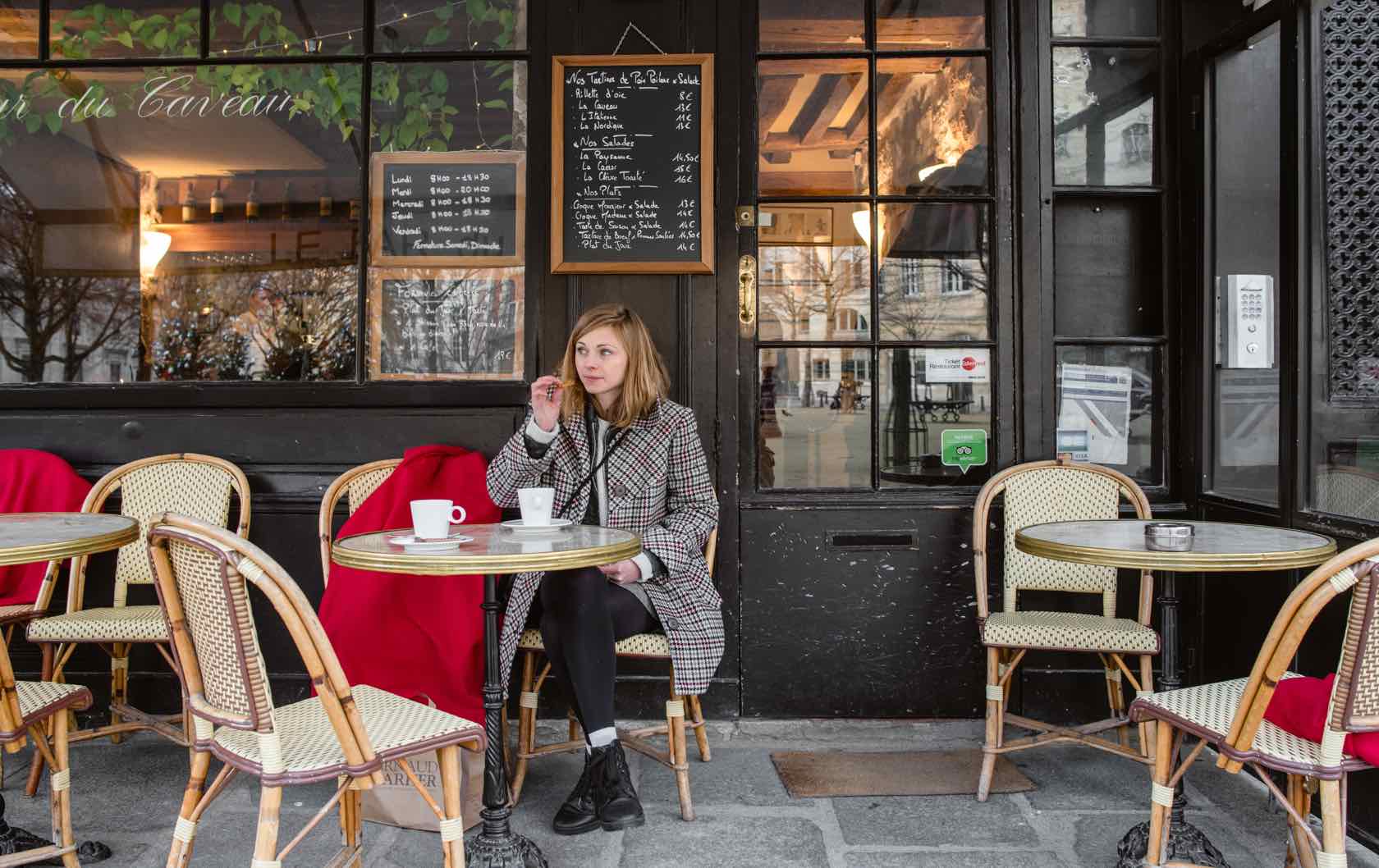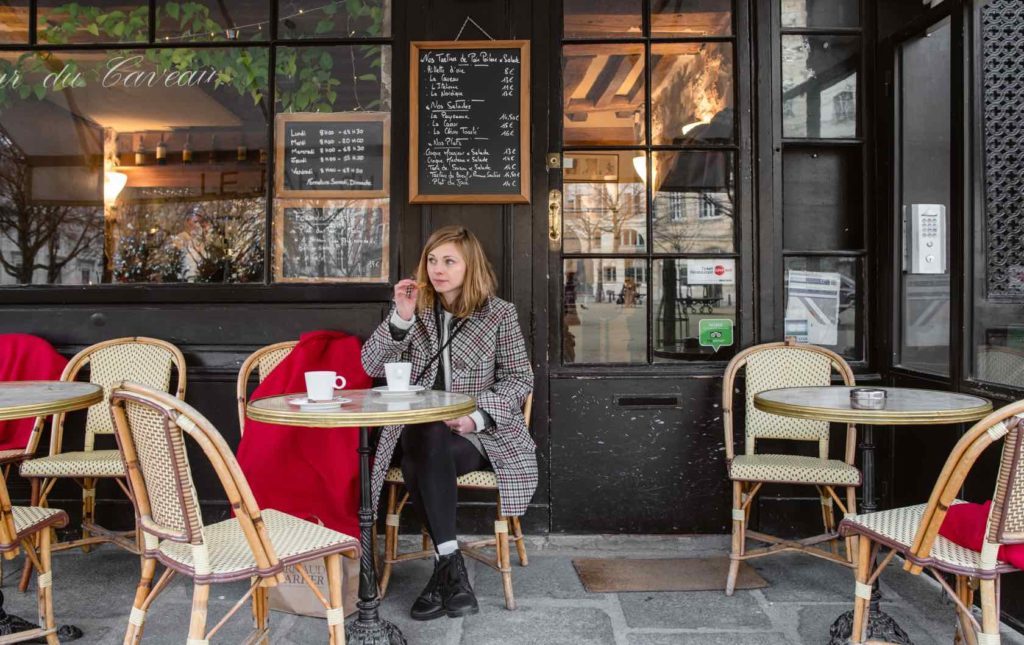 Jeans and Pants
The fall temperatures vary, but longer pants are best. Ladies, you can take nice dark jeans and black pants. You can always roll them up if you're hot. You might consider bringing black jeans, which double as a dressier option. Guys should pack jeans and slacks.
Layerable Tops
It's not uncommon to go from chilly to warm to chilly during a fall day, so bring t-shirts and long-sleeve shirts that you can layer. A white or black t-shirt will go with anything, but any neutral color will do. A light sweater and/or jacket is a good idea too. Choose something you can toss over your outfit when a chilly wind comes through.
Leggings
Leggings might be a bit thin to wear alone, but you can always put them on under your pants if you're cold. Leggings won't take up a lot of room in your suitcase so they make a perfect travel companion.
Waterproof Shoes
During your trip, it will likely rain some. There's no getting around it. Be prepared with comfortable, waterproof shoes. There's nothing worse than touring around cobblestone streets with water sloshing in your sneakers. (If you plan to buy new shoes for the trip, break them in before you go. You might have dry feet, but you don't want blister-covered feet either.)
Quick Dry Socks
Waterproof shoes are must to pack for Paris in the fall, but a few pairs of quick dry socks are a wise packing choice as well. Toss an extra pair in your everyday bag so you have them with you when needed.
Outdoor Accessories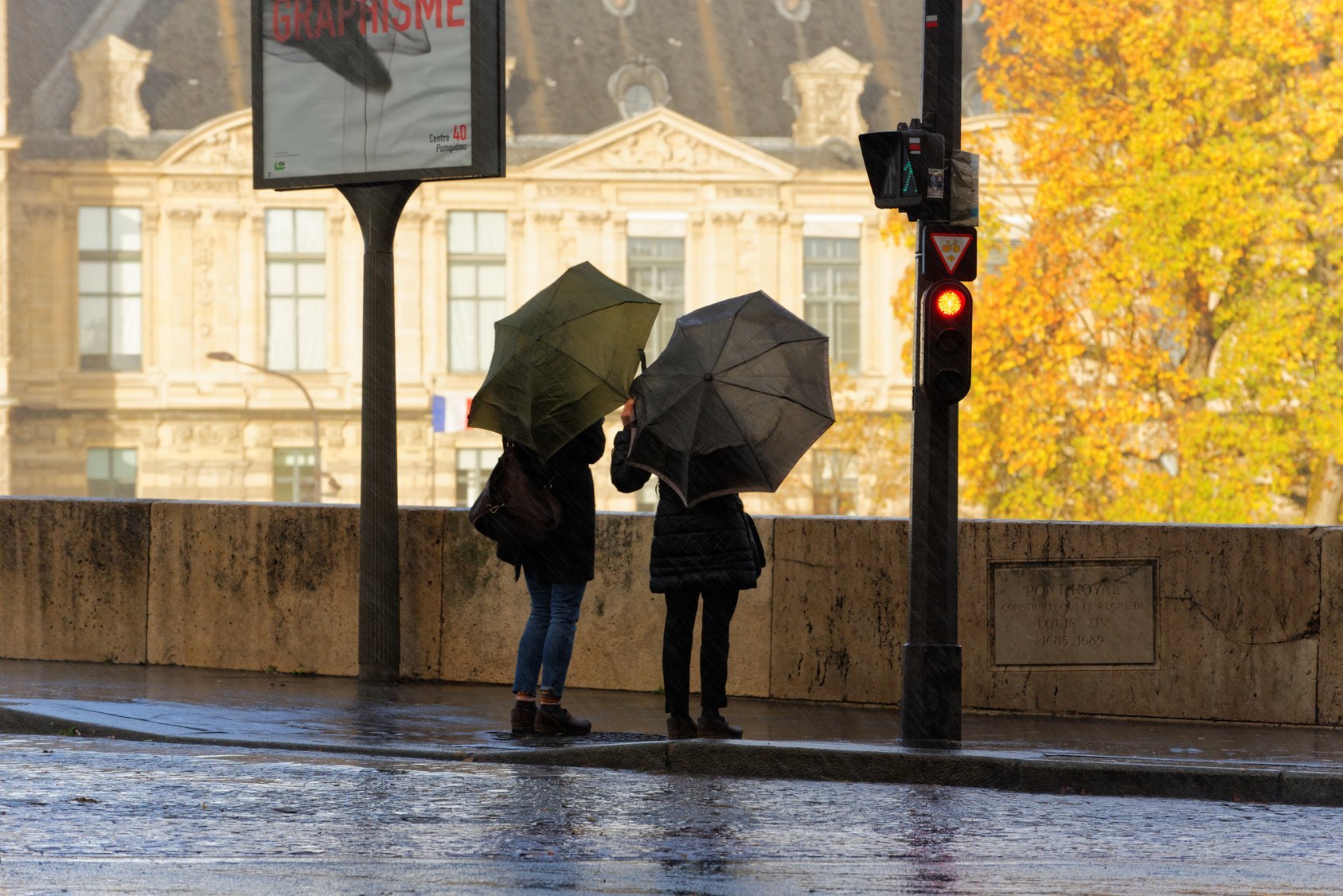 A Travel Umbrella
A sturdy travel umbrella is essential to pack for Paris in the fall. While there are a variety of cheap versions to chose from, you should spend a little more and get yourself a sturdy, wind-resistant umbrella. With a cheaper umbrella, you run the risk of it flipping inside out in the wind.
Raincoat
A raincoat will round out your efforts to stay dry while in the city of lights. We're guessing you don't want to be one of those unprepared tourist groups walking around in matching plastic ponchos purchased at the last minute from a cheap souvenir shop!
Comfort Accessories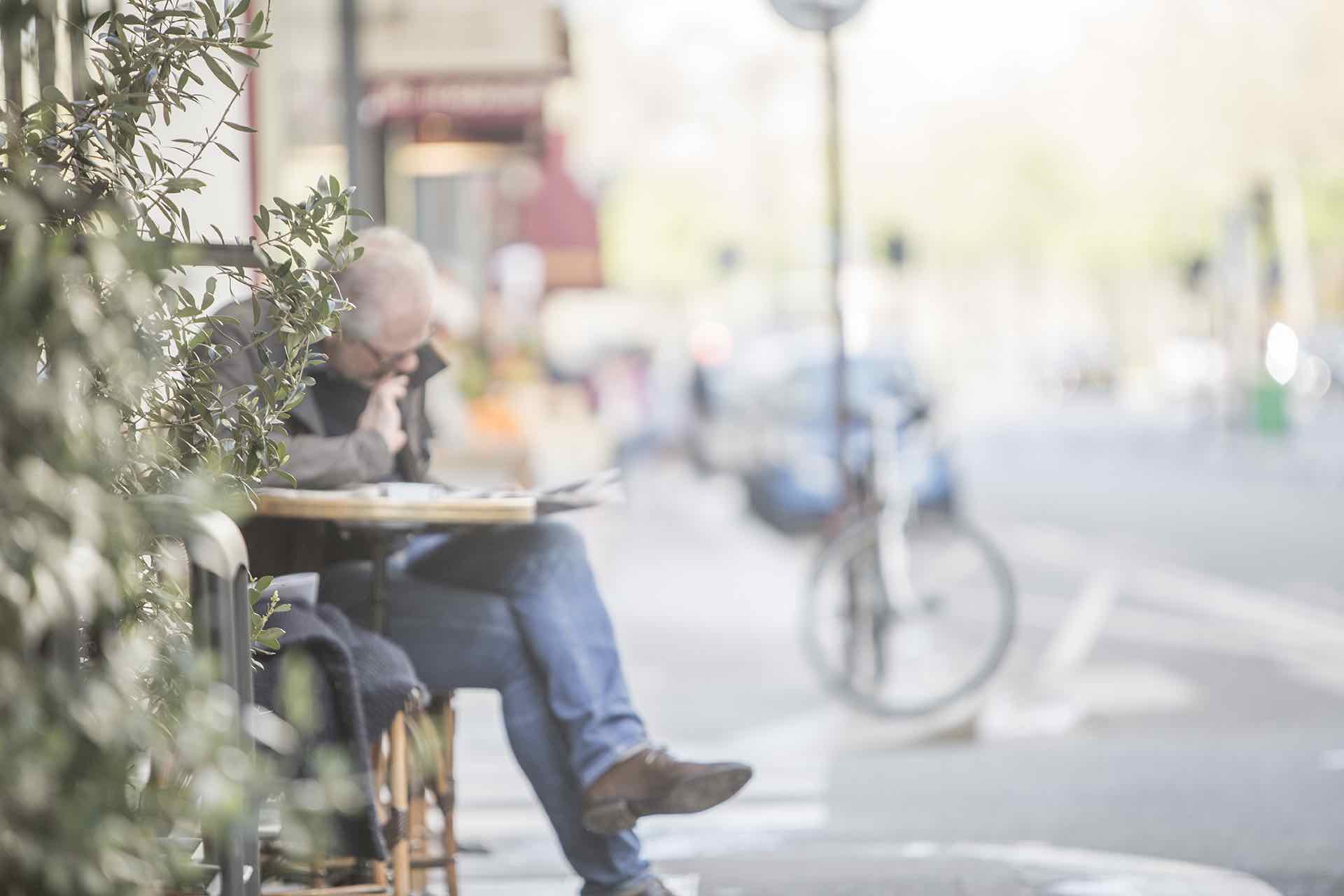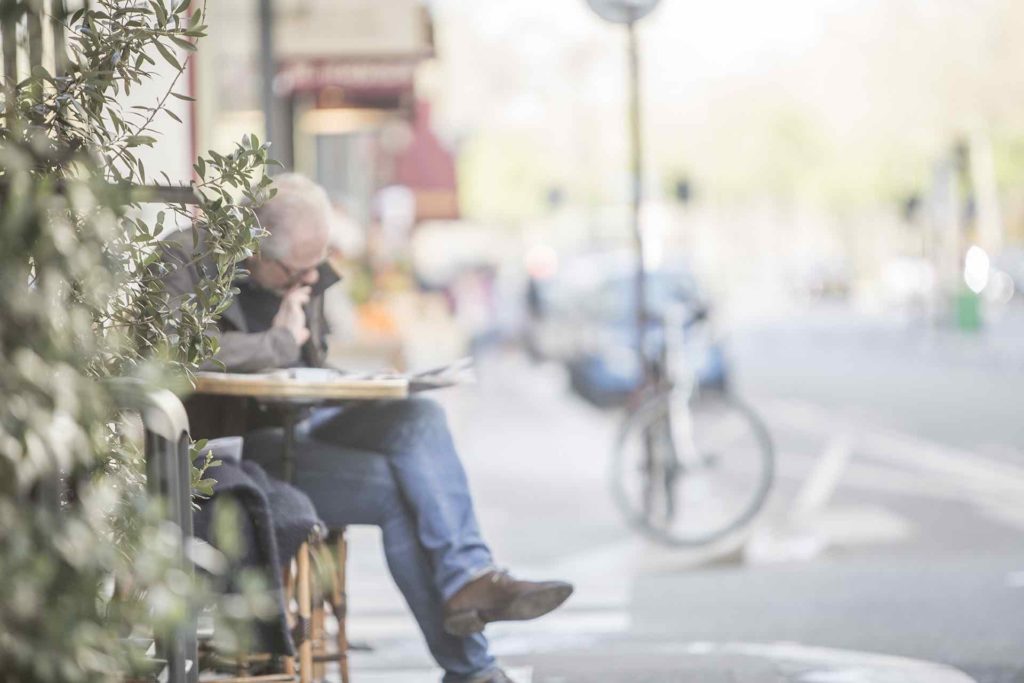 Lens Cloth
Do you wear glasses? Do you plan to take photos? If so, keep a lens cloth in your bag to wipe raindrops off of your lenses. Make sure it's a proper microfiber cloth to prevent damaging scratches.
Nylon Tote
A nylon tote is a great way to keep souvenirs dry, or you can toss your damp raincoat in it once the rain stops.
Hat and Hair Accessories
If you're caught in a rainstorm, you'll want a few options to hide your rain-soaked hair. A hat, hair ties or bobby pins are small enough to toss into your suitcase. Don't worry too much about your hair though, most French women prefer the natural, undone hair look.
Colorful Scarf
Your 'layerable wardrobe' is probably full of basic colors, so toss a colorful scarf in your bag to dress up your outfits. It's fashionable and can double as a shawl too.
In addition to these weather-appropriate items, you'll definitely want to pack your passport, credit cards, travel guide, toiletries and a camera with a case.
With your suitcase expertly packed, you'll be ready to enjoy all that Paris has to offer in the fall!
If you're traveling to Paris at other times of the year, also check our guides for what to pack for Paris in Winter, packing for Paris in the Spring and how to pack for Paris in the Summer.
This article contains affiliate links. When you make a purchase through our affiliate partner sites, we earn a small commission at no additional cost to you.