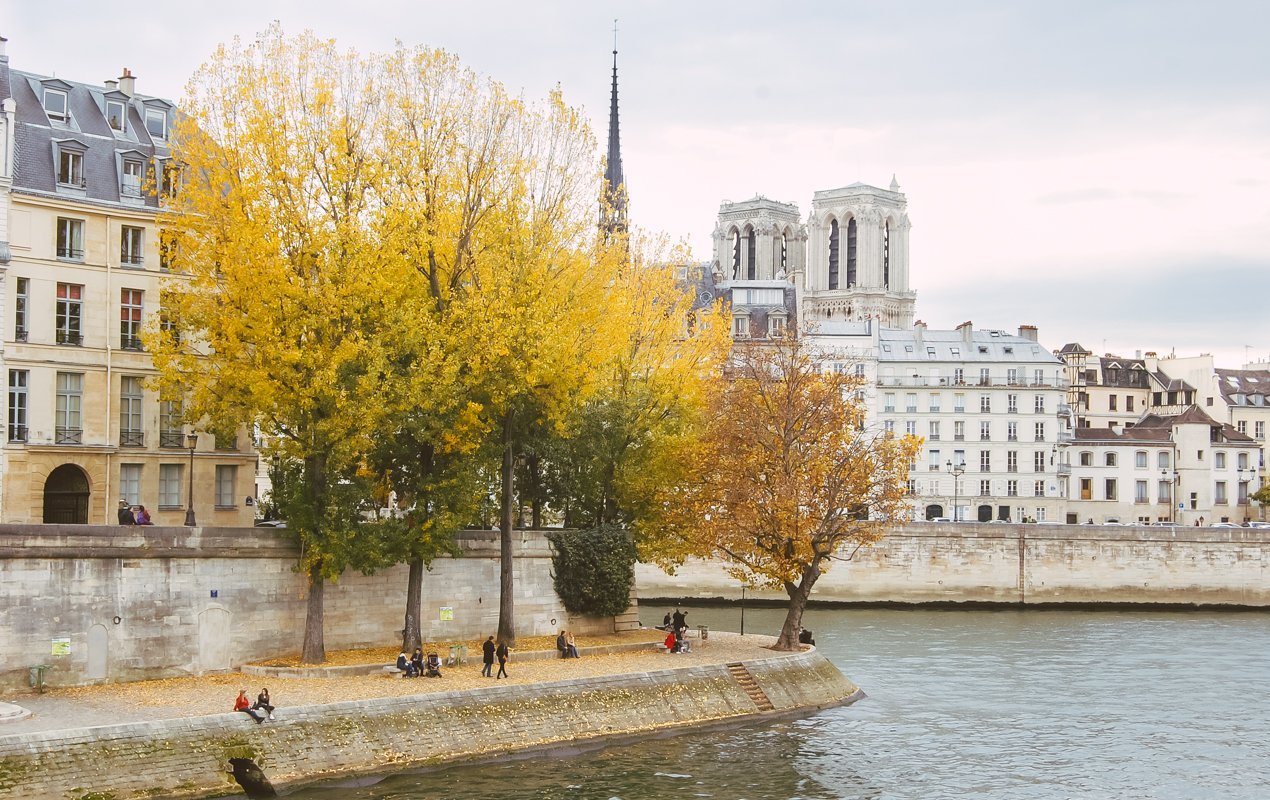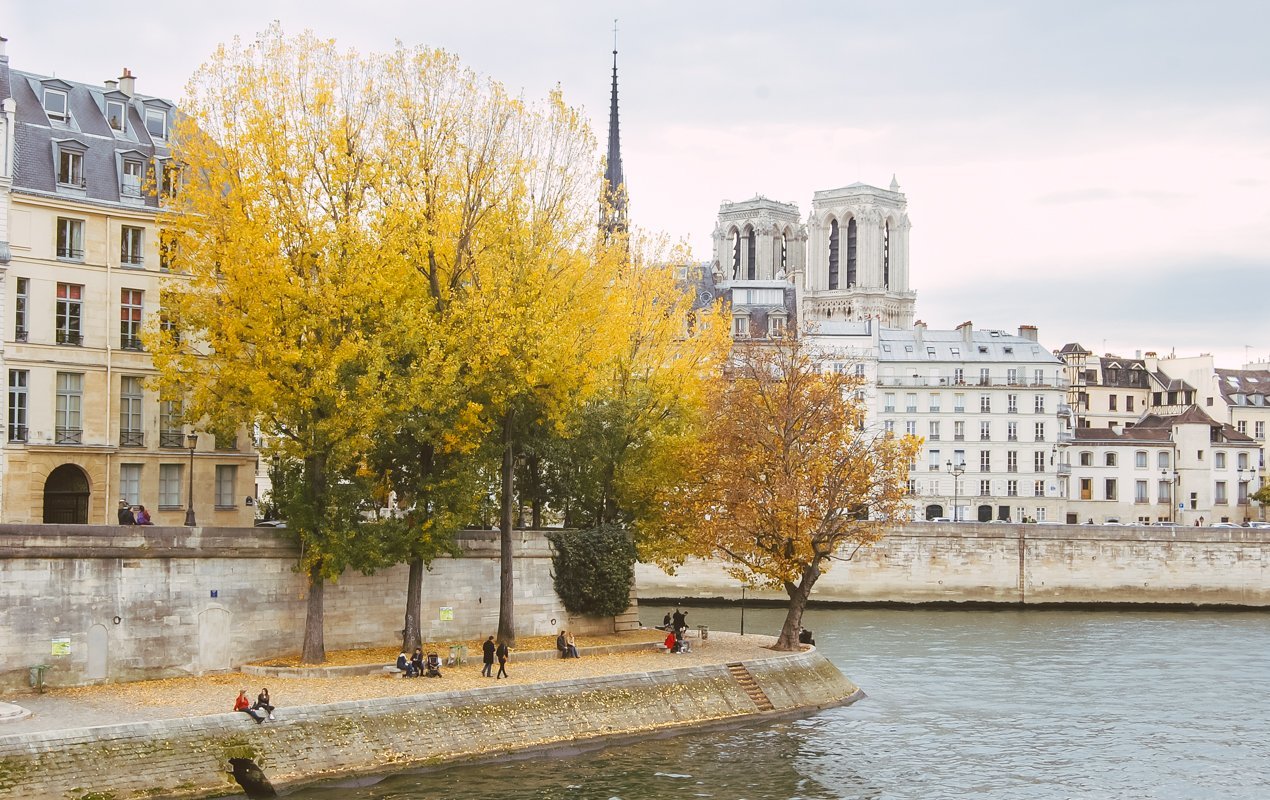 There's nothing quite like Paris in the fall. The entire city is painted over in hues of cognac and gold as the leaves turn, the markets are filled with a cornucopia of gorgeous fall produce and the weather starts to turn a bit colder, calling for scarves, light sweaters and perhaps even a French favorite, the beret! On top of all that, the summer high season comes to a close and prices descend to more affordable levels.
Paris in the Fall
So without further ado, here are all the wonderful autumnal things you have to look forward to over the next few months in Paris.
The Changing Foliage
Paris is considered by many to be the most beautiful city in the world. Now imagine Paris awash in a golden-red hue when all the trees change color. Walking through the Tuileries garden on a late afternoon is like magic! The park glows with golden light as the sun shines through the leaves, especially gorgeous as the sun starts to set. To see more of the Tuileries in autumn, see this blog post.
Autumn Produce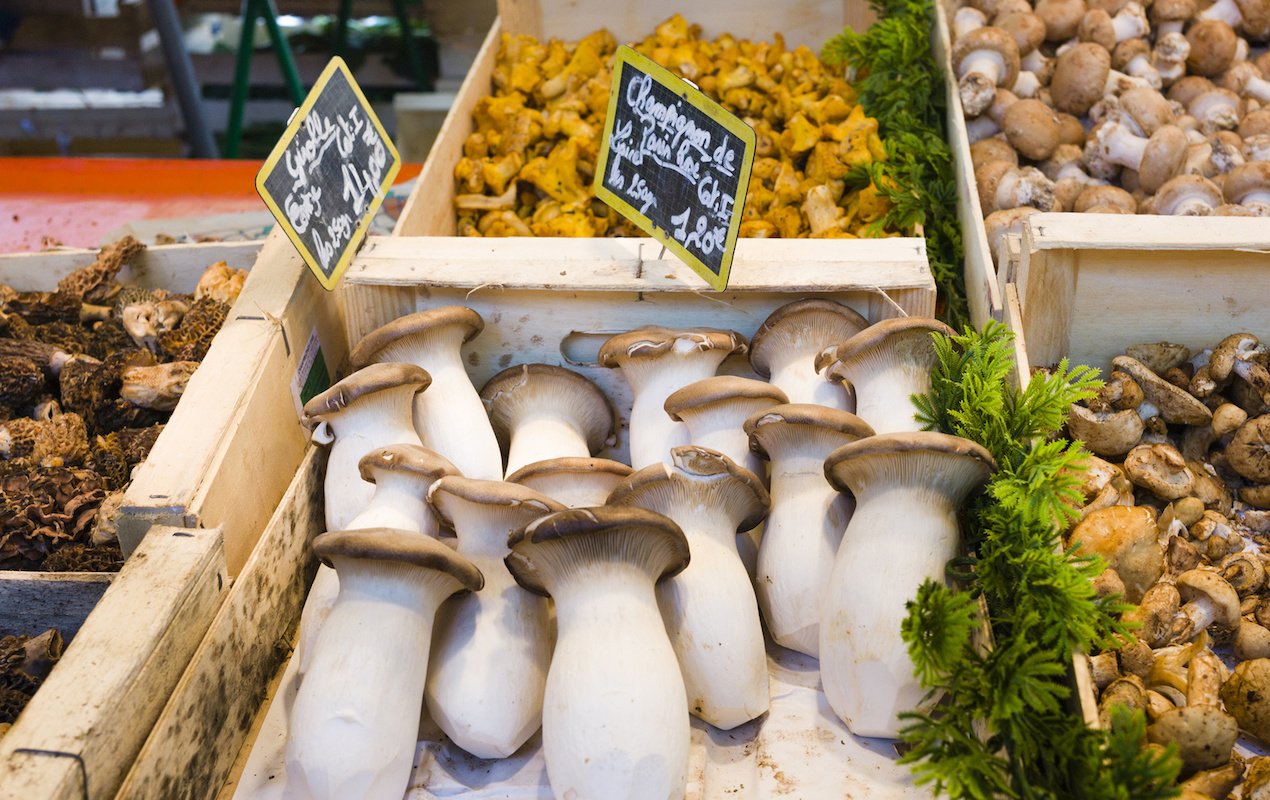 French open-air markets are known for their seasonal offerings. For instance, only during the fall months can you find a huge selection of mushrooms in all shapes and sizes – Chanterelles, Girolles, Cèpes – you name it, they'll have it. Some of these mushrooms are cultivated, but others can only be foraged from forests, making them extra exciting to get your hands on! You can also look forward to a wonderful selection of root vegetables and various kinds of squash. Because all Paris Perfect apartments come with fully equipped kitchens, you can take all this amazing produce home and try your hand at some French recipes!
Warm Drinks
Continuing with the food theme, you can say au revoir to ice-cold rosé in favor of warm drinks like hot chocolate! There's an unspoken competition over who makes the best chocolat chaud à l'ancienne (old-fashioned hot chocolate) in Paris, so we highly suggest you try all of them and come up with your own opinion. We recommend trying the "African" hot chocolate at the historical Angelina tea room first, then heading over to the more contemporary restaurant Un Dimanche à Paris for another cup to compare. But beware, this old fashioned hot chocolate is seriously rich! It's thick, sweet and intense, so perhaps give yourself a 24 hour palette-cleansing break before trying a second or third cup!
The Peak Season is Ending
The months of September and October are widely considered to be a "shoulder season" for tourism, and some of our apartment rentals are on sale. But, there's even more money to be saved on airfare! Add the money saved to the prospect of less tourist travel overall, and you'll be able to enjoy the sights of Paris without the intense crowds or long lines. Saving money + a more accessible Paris = a Paris Perfect vacation!
Fall Fashion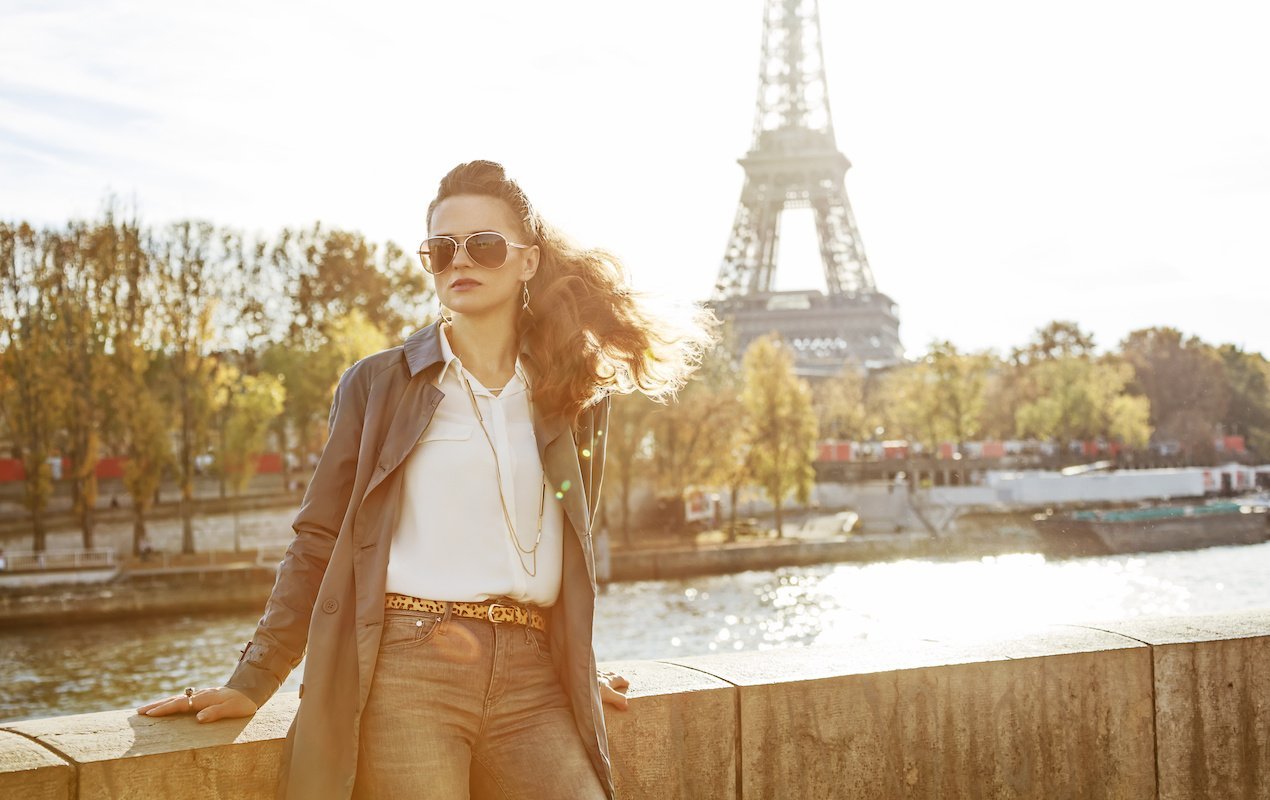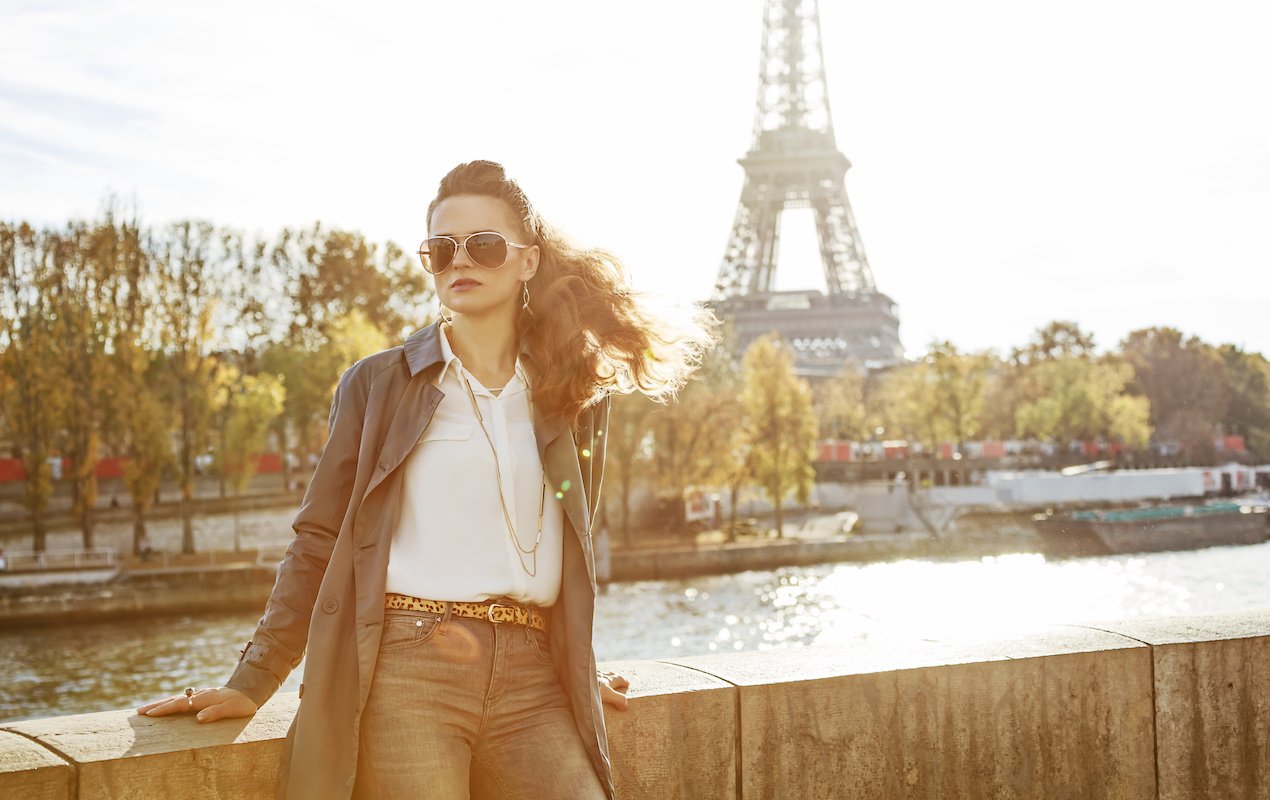 Paris in the summer can get hot, but Paris in the fall is amazing! The weather relaxes a bit and you can expect a generally cooler atmosphere, not too hot and not too cold. Plus, I think the architecture of Paris looks prettier under light cloud cover as opposed to harsh, bright sunlight. You won't be sweating bullets in the crowds or pressing cold water bottles to your forehead – instead you'll be comfortable wearing a classic trench coat, blouses with light scarves, skirts with sweaters or perhaps an all-black ensemble à la Audrey Hepburn in Funny Face. Check out our French Fashion Pinterest board for tons of style inspiration.
_____________
With all the reasons listed above, we can't imagine why NOT to take a spontaneous trip to Paris this autumn. If you've already booked a fall trip to Paris, we wish you bon voyage!