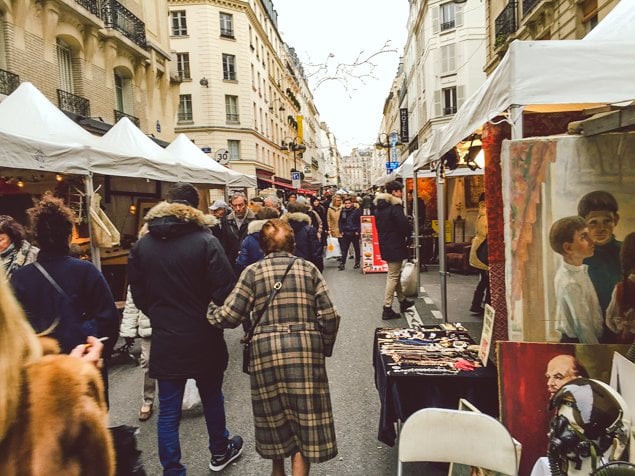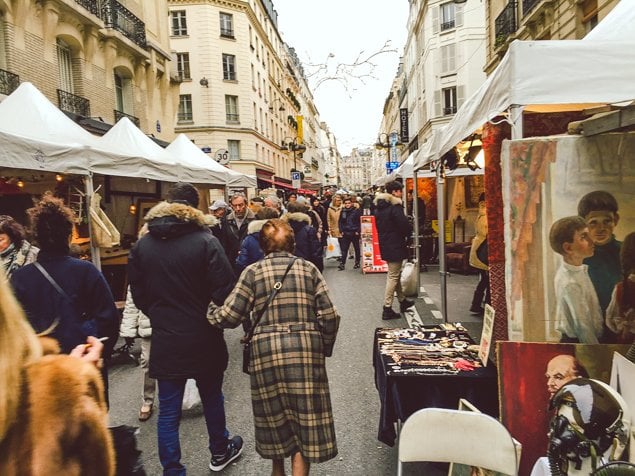 One of the pleasures of spending time in Paris is happening across new shops, stumbling on a hidden away square with that picture perfect corner café or sometimes even strolling by chance through a flea market. That's what happened recently on rue Cler when we went out to do a bit of food shopping on our favorite market street. Set up all along the street were stalls with all sorts of vintage and antique treasures to discover!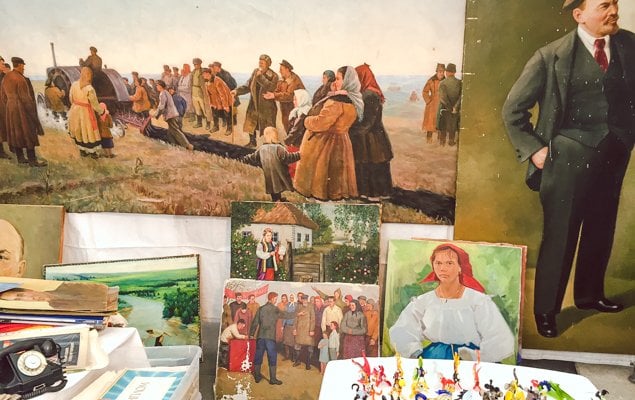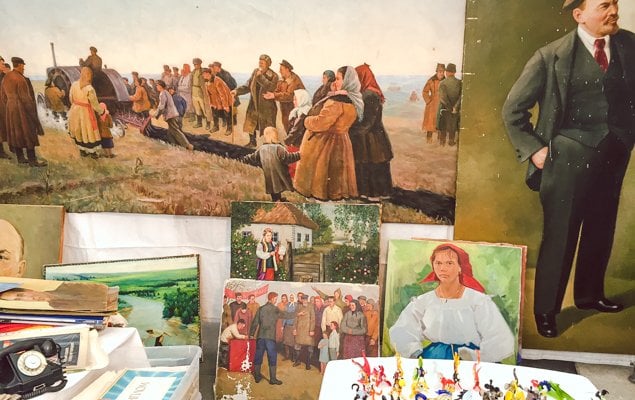 For those of you who love hunting for a good find, brocantes are open air sales that pop up around Paris, often during the spring and summer when the weather is lovely but also throughout the winter like this one on rue Cler. They tend to be cheaper than specialized antiquaire markets, and you can expect to find a mix of professional dealers and also individuals. If you happen across a brocante, it's always worth a visit to see what's on display.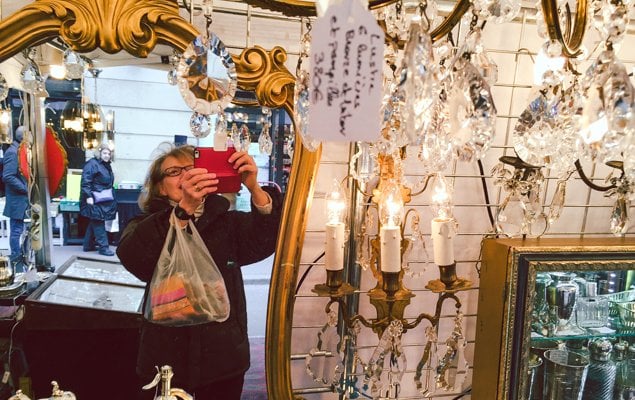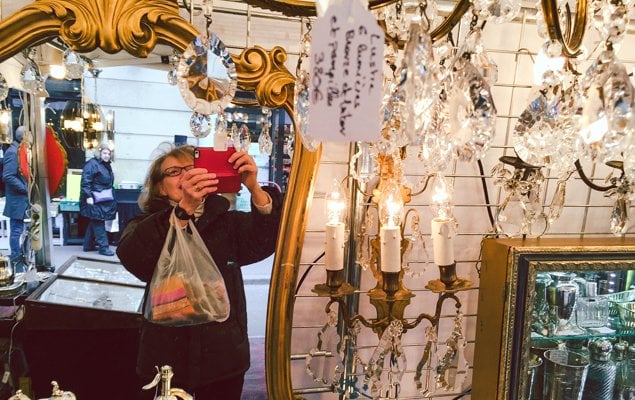 This particular brocante along rue Cler had a little of everything, from silverware to paintings and prints, tempting chandeliers (you can even spot me photographing my favorites in the photo above!), antique furniture, linens, vintage clothing and more.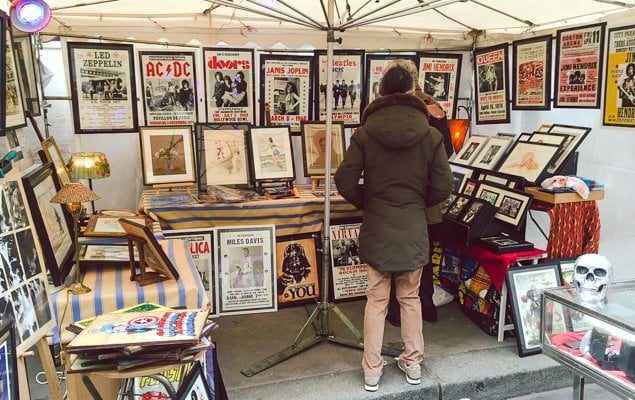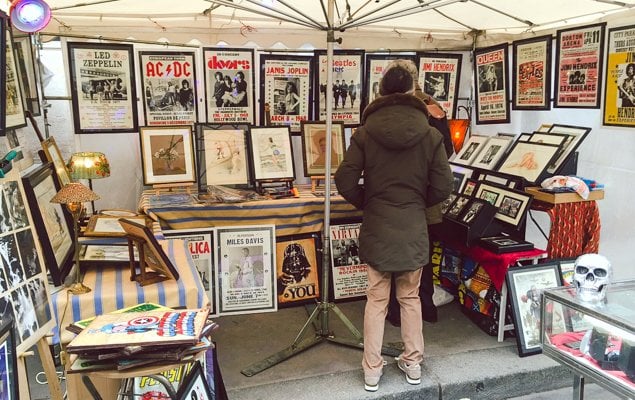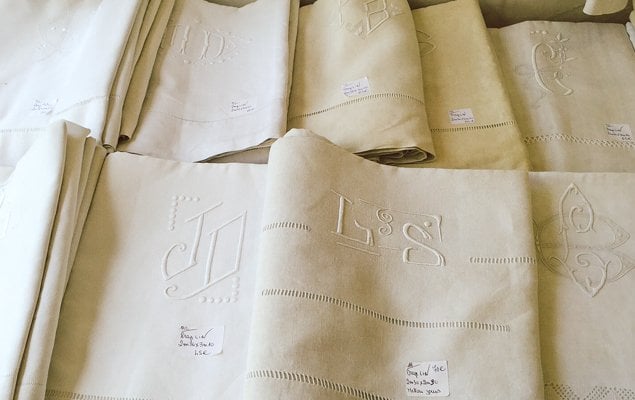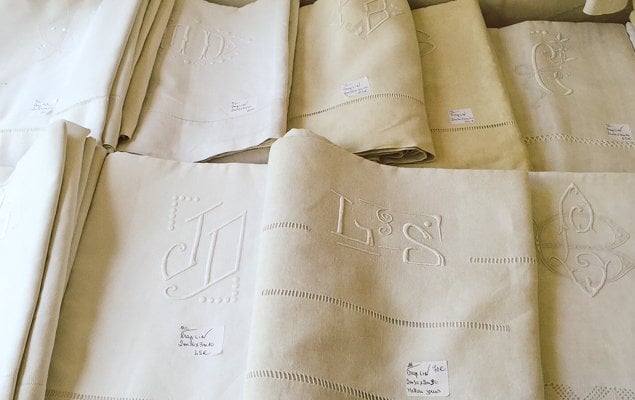 I spotted some beautiful red and white linens with Philippe's monogram that we couldn't resist. Linens make unique gifts that don't take up much space in your luggage, so they're great to check out at the brocantes.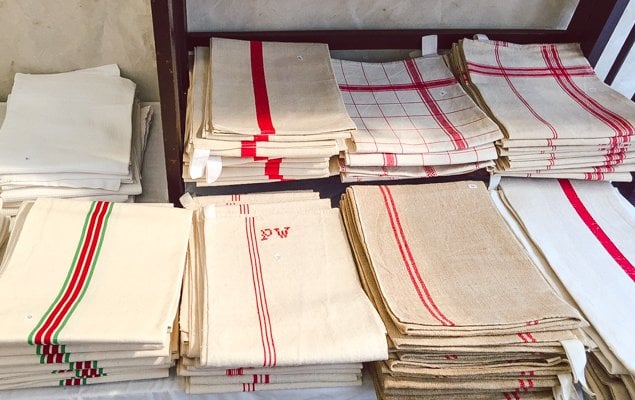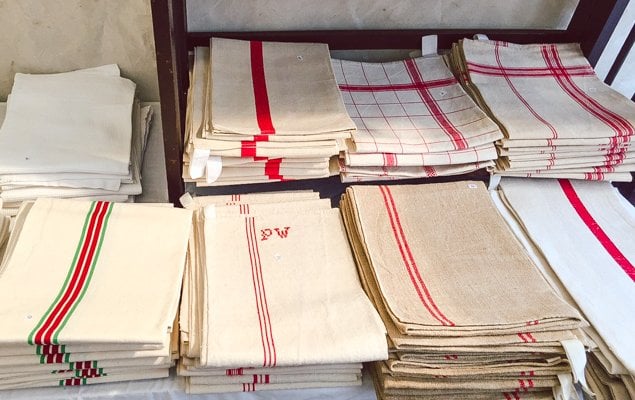 There was also an odd assortment of military items and we somehow brought home two Russian military hats.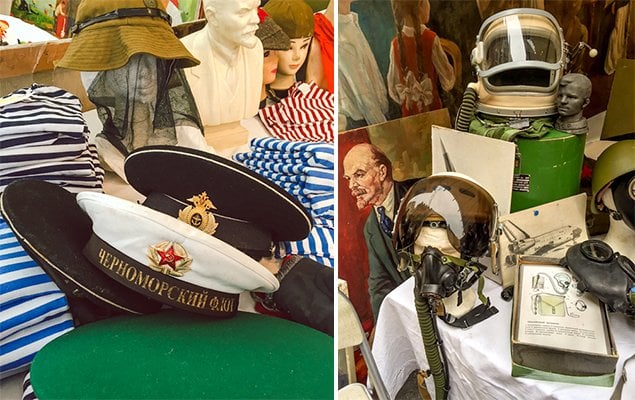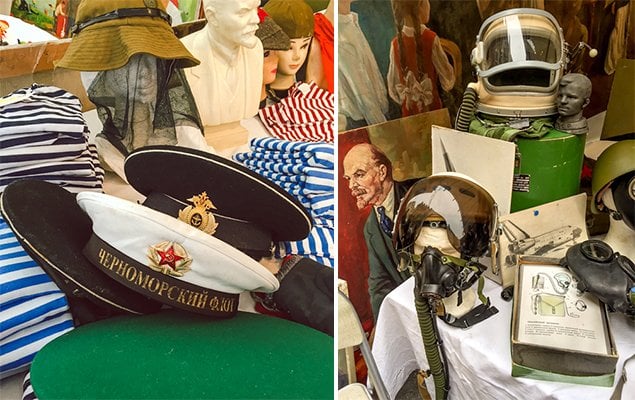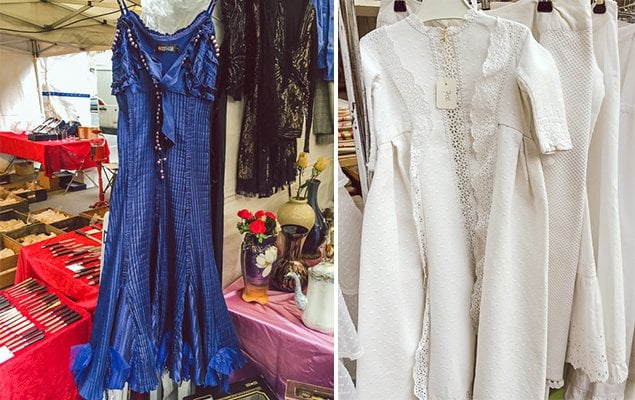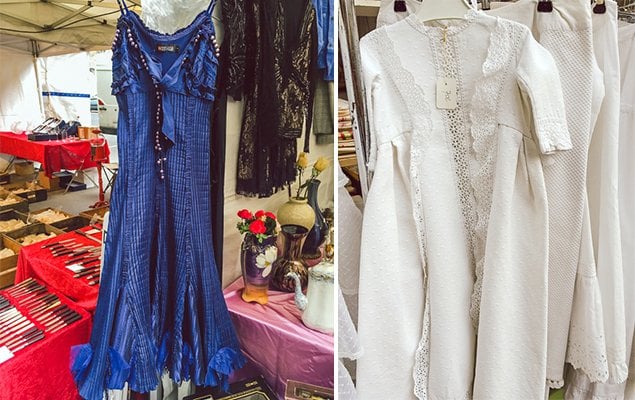 There are also lots of vintage luggage cases and boxes that would add a unique touch to your décor. We didn't buy any this time, but there were some tempting choices!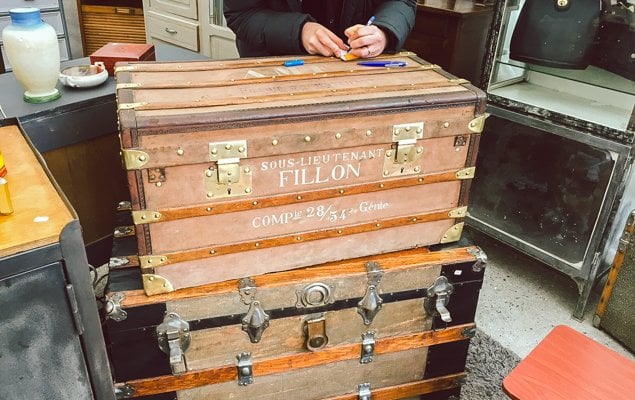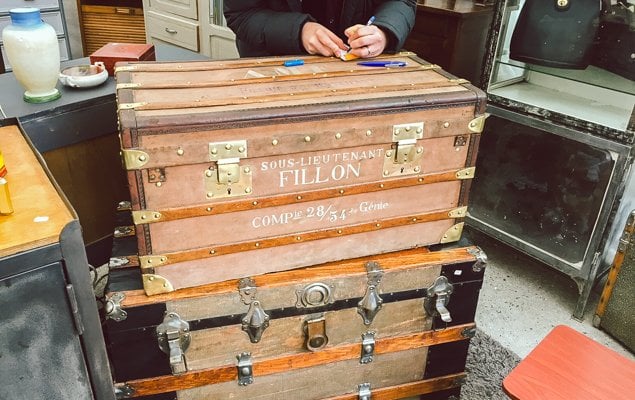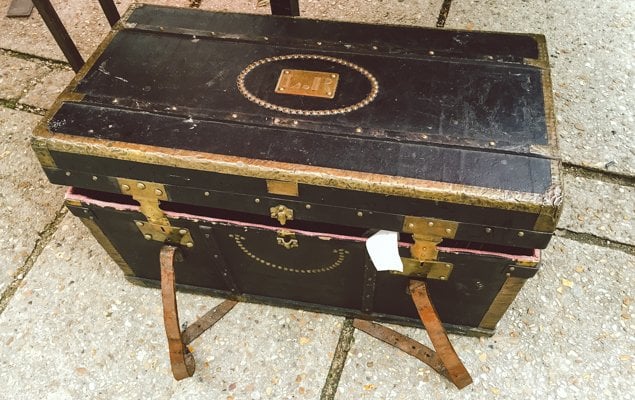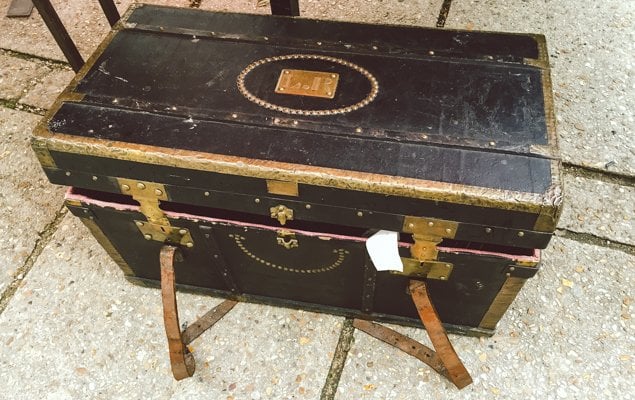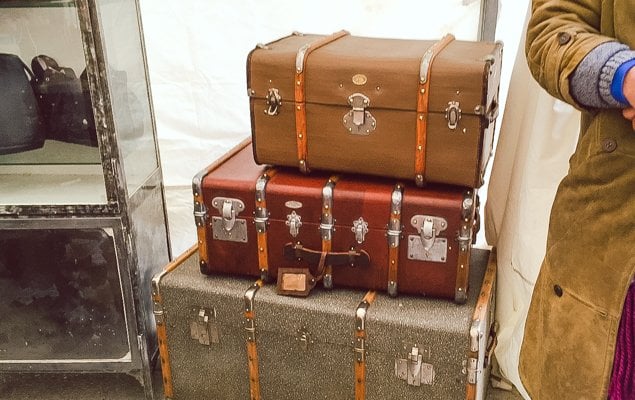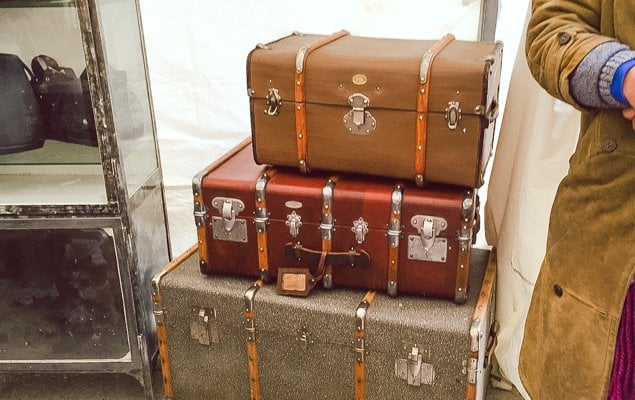 We also found a perfect side table for a surprise new apartment we're working on. There were beautiful chairs on display as well as antique decorative pieces and dishes.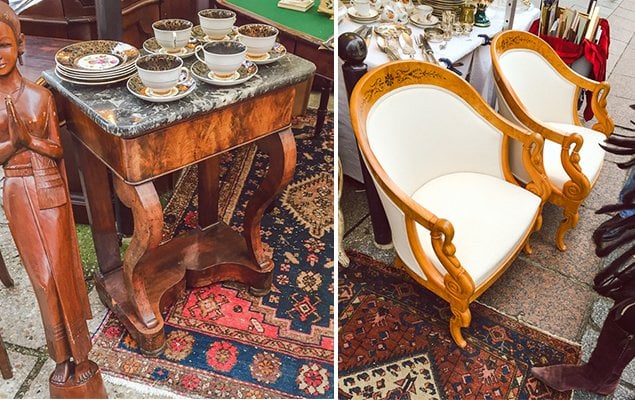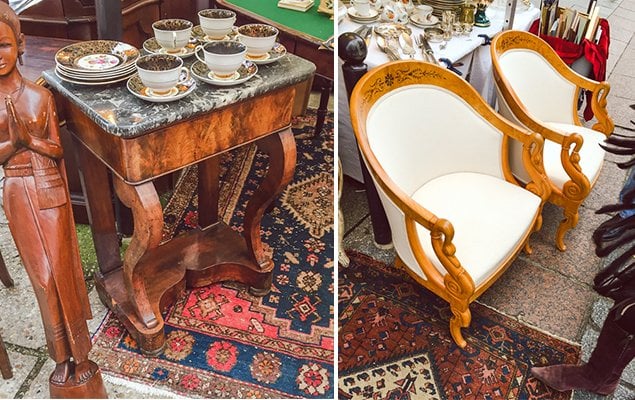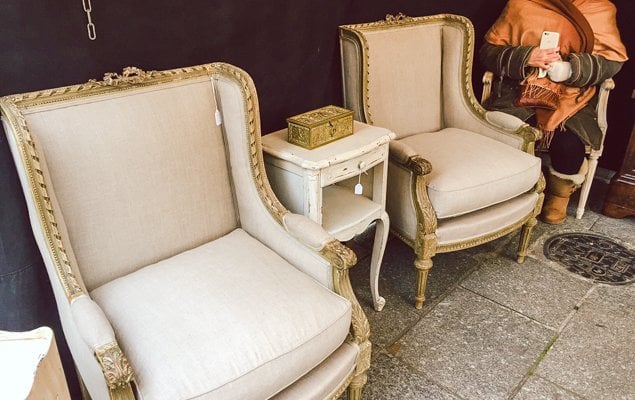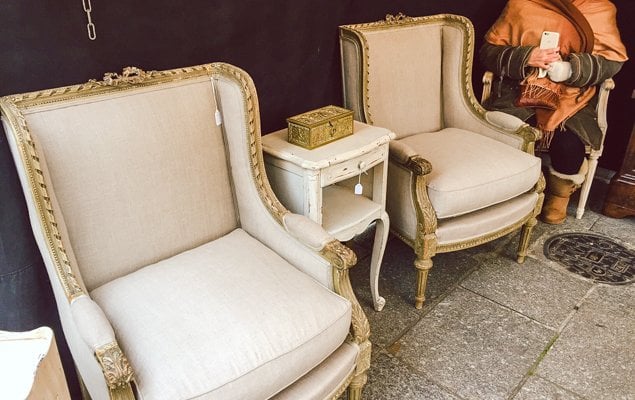 If you'd like to check for upcoming brocantes, the SPAM website lists upcoming markets. (Not not the Spam you're thinking of! It stands for Societe Parisienne d'Animatiom et de Manifestation.) You can choose to see upcoming brocantes or vide-greniers, the latter of which are a lot like garage sales (which aren't allowed in Paris) where people can empty out their attics and storage closets and sell items. Vide-greniers.org is another resource for finding planned vide-greniers for when you'll be visiting Paris.
Happy treasure hunting in Paris!