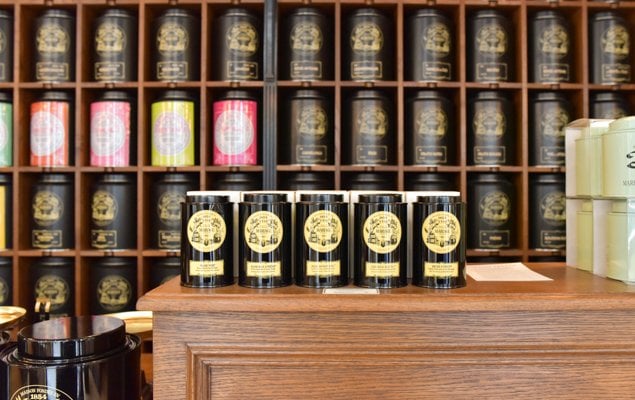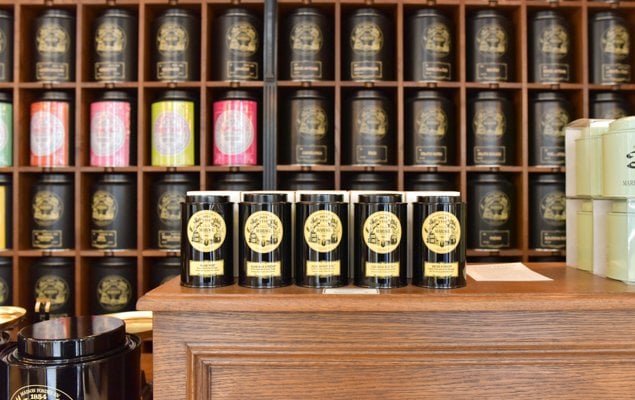 Rue Cler is one of my favorite shopping and food market streets in Paris. I didn't think the charming, cobblestoned, pedestrian road could get any better – that is, until a brand new tea boutique opened up. Rue Cler already has shops specifically dedicated to chocolate, honey, and even whipped cream, so it was about time for a tea-focused boutique!
Mariage Frères was established as a company in Paris over 130 years ago by two brothers, Henri et Édouard Mariage. Together, they began a trading company that would become the one of the finest luxury tea brands in Europe. But even before the foundation of the company, the Mariage family ran trade routes to "the Orient" on behalf of the Royal Court beginning in 1660. Even today, the finest tea leaves are still imported from all over Asia and Africa.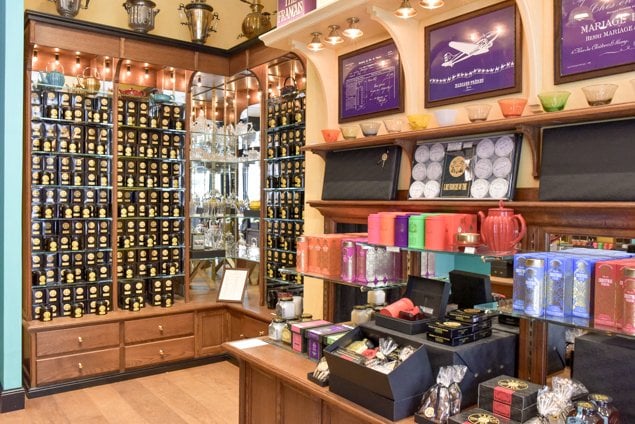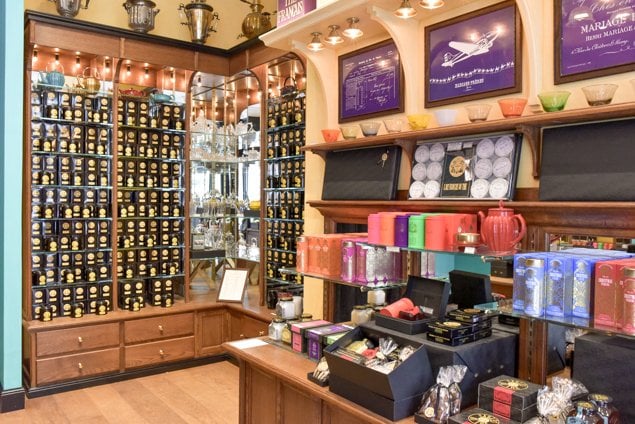 Walking into this boutique feels a bit like traveling back in time. Some of the shop attendants wear old-fashioned linen suits in a creamy beige color. These type of suits were typical summer apparel for wealthy men from the late 1800s up until the 1930s – think of something Jay Gatsby from F. Scott Fitzgerald's novel would have worn. Even the ornate Mariage Frères logo and classic, shiny black tins feel nostalgic.
Mariage Frères has 100's of different teas, most of which you can sample by opening a tester tin and getting a good sniff. The amount of variety is astounding, and the intensity of scent is spectacular. If you take the time to test the aromas, you'll notice how some teas smell like the earth, some like sweet fruits, and even others that smell smoky! I never knew that tea could come in so many blends and flavors until I perused Mariage Frères.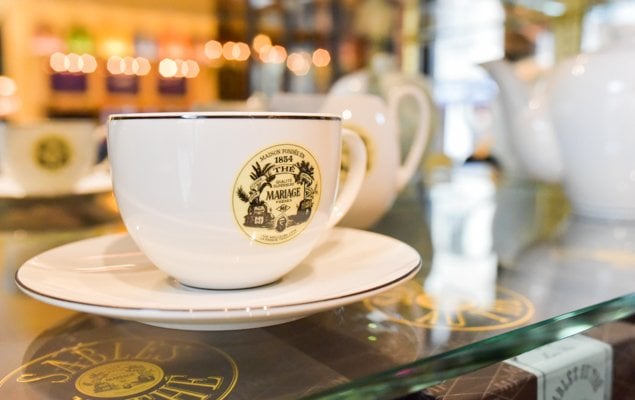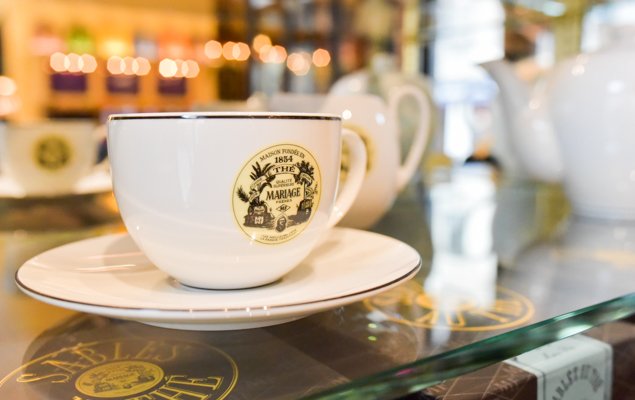 The boutique also sells some amazing teapots, cups and accessories. They have cast-iron teapots that look ancient, pure silverware teapots that look regal, porcelain teacups that look bright and proper, and modern tea accessories that look sleek and cool. There's literally a style here for every taste.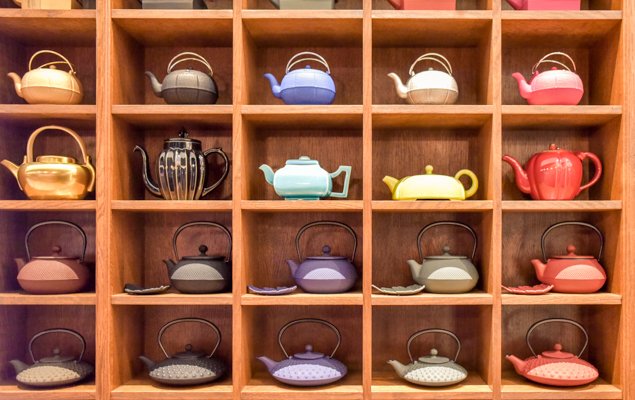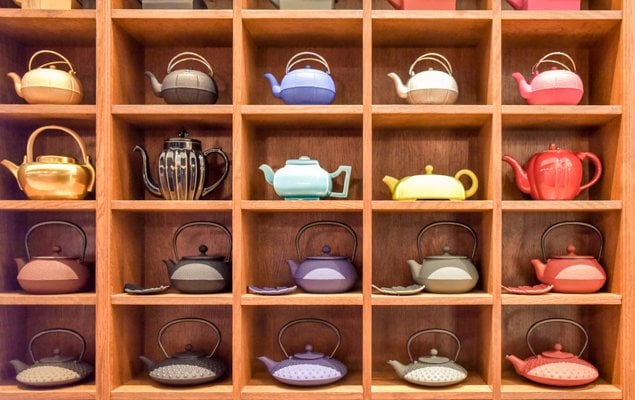 One of my favorite teas from Mariage Frères is the Thé à l'Opéra, which is a green tea with flavors of vanilla and red fruits. I pop a pinch or two of the leaves into a diffuser, pour in some hot water, add a little bit of honey (I have a sweet tooth!) and enjoy. The scent of the tea as it's brewing is just as gorgeous as the taste. If you can't be bothered to use loose leaves, they also sell tea in cotton bags for your convenience.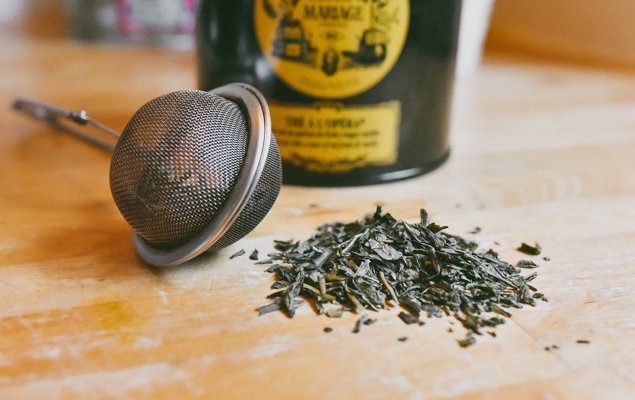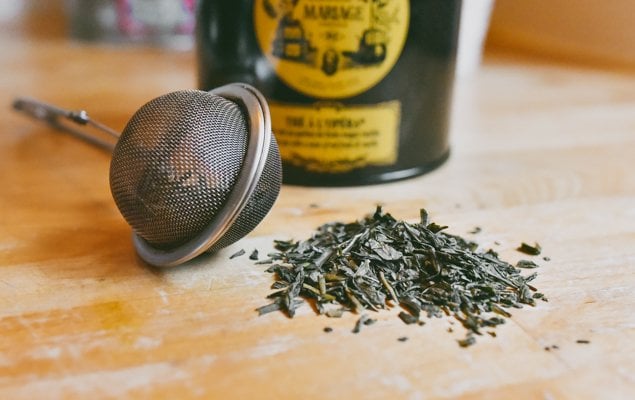 You can find the new Mariage Frères boutique in the 7th Arrondissement, close to tons of our apartments, but they also have other boutiques around Paris, as well as a tea museum in the 3rd Arrondissement! See their website for more details.
Mariage Frères Tour Eiffel
56 rue Cler
Metro École Militaire (line 8)
Bus Stop École Militaire (lines 28, 80, 82, 87 & 92)
Website