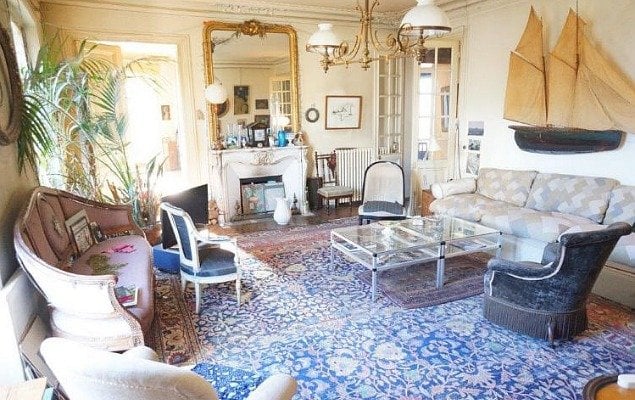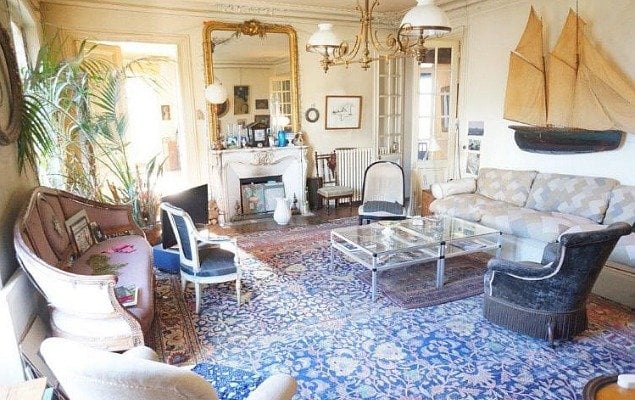 Searching for an apartment to buy in Paris?
Want a property you can transform into your perfect pied-à-terre?
Love the Marais?
If you answered yes to those questions then we might just have found your dream apartment in Paris. This 3 bedroom property is located in a fabulous spot in the Haute Marais. It's set on the third floor in an elegant building with an elevator. It's a spacious find at 154 square meters (1,658 square feet). The price for this renovation-ready apartment is € 1,657,300.
We've handpicked this property to share with you because we feel it has all the potential in the world to be a remarkable apartment. With plenty of room to redesign the floor plan (read on for some ideas!), an ideal location and lots of historic charm, all it's missing is your personal touch to transform it into a marvelous home away from home in Paris. If you wish to view this apartment, please contact [email protected] for more details.
One of the first things we always look for in a property to renovate in Paris is its bones. By that we mean: any historic details that can be salvaged like fireplace mantles or original floors, the situation and amount of natural lighting, and the important details in the building – the maintenance, the location and there must be an elevator. This property ticks all those requirements, and on top of that the common areas of the building have been recently updated, including the intercom system, building façade, staircase and elevator all restored and updated to modern standards.
While the current décor doesn't highlight it, the property has unobstructed views to the east and southeast, which means full sun all day. These are the key features that you can't change. Everything else can be renovated to your heart's content!
The main living areas in this property are divided into two rooms, which you could transform into two separate sitting areas or turn this one into an incredible dining area. Just take a look at the original moldings and Point de Hongrie wood floors. These are the details that will carry the historic charm of this building into a modern renovation.
The living room also features original crown moldings, large windows and fireplace. With such a large space there's so much you could do to create a welcoming and comfortable sitting area – perfect for relaxing with your family and friends.
This apartment currently has three bedrooms, which is a great asset. However, with a renovation you could keep the three bedrooms but add en suite bathrooms to make the spaces more comfortable.
What's one of our favorite parts about renovations? We love moving things around to create updated, modern living spaces. With this property you could switch around the current kitchen and main bathroom to create a large en suite bathroom for the master bedroom and transform the heart of the property in a luxurious kitchen.
You can see the current floor plan of this property below – but there's so much potential! By adding en suite shower rooms to the two bedrooms on the left you could swap the current bathroom and kitchen to create an en suite full bathroom for the bedroom on the right. Take a look below!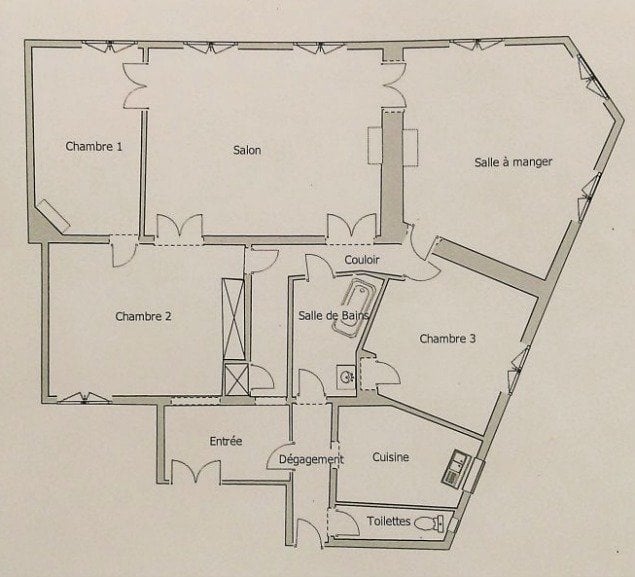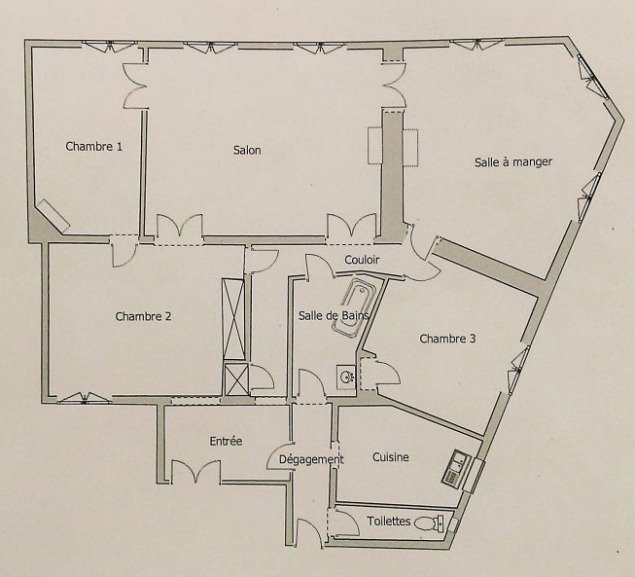 The proposed floor plan below includes en suite shower rooms for two bedrooms, a spacious kitchen in the heart of the home, a master bedroom on the right with en suite bathroom and a reconfigured entrance that opens into a separate space that could an office, sitting area or library. But that's just one idea! What would you do with this space?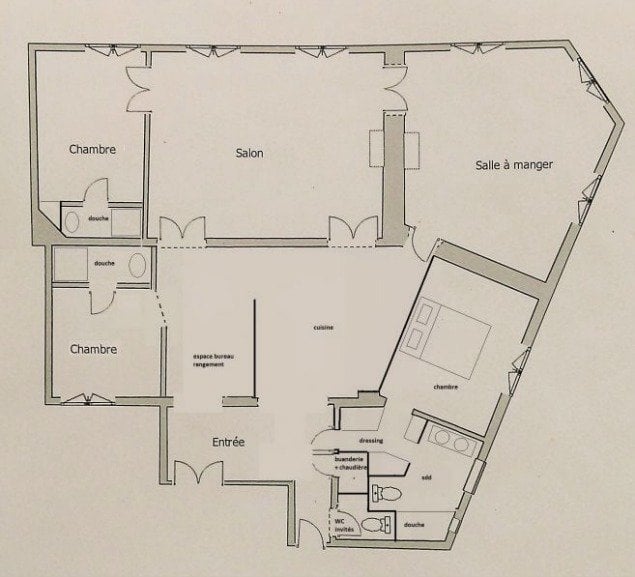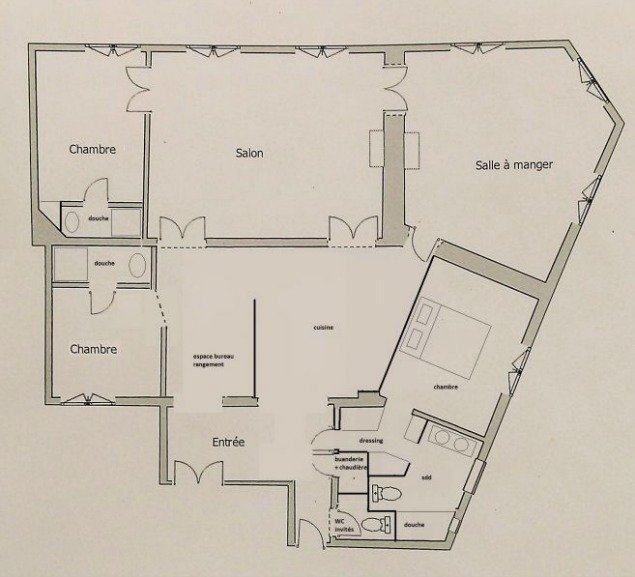 That's the magic of finding an apartment in Paris that has all the potential but is just waiting for the right person to find it. We love helping to connect Paris lovers with the property of their dreams, and we know that sometimes that means finding a move-in ready apartment and sometimes that means finding the space that the new owners can completely renovate and personalize. So if you're one of the latter, this is the property for you!
An additional perk is that this building also has an onsite concierge, which ensures that the building will be well maintained. Plus it has the historic details that we love in old Parisian buildings that adds so much to the ambiance.
But, of course, the location is one of the most important things to keep in mind when property hunting in Paris. This property has location points in abundance! It's situated on elegant Boulevard Beaumarchais near Rue St. Gilles, which is only two blocks from the beautiful Place des Vosges.
This area of the 3rd arrondissement is known as the Haute Marais and is a vibrant neighborhood with a large weekly street market, the fabulous food store Maison Plisson, the charming concept store Merci and tons of art galleries, boutiques, vintage shops, restaurants and cafés.
If you wish to view this apartment or have any questions, please contact us at 

[email protected]

 for more details.