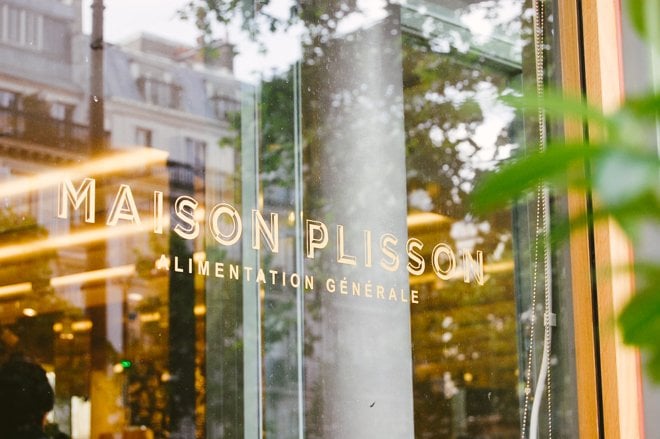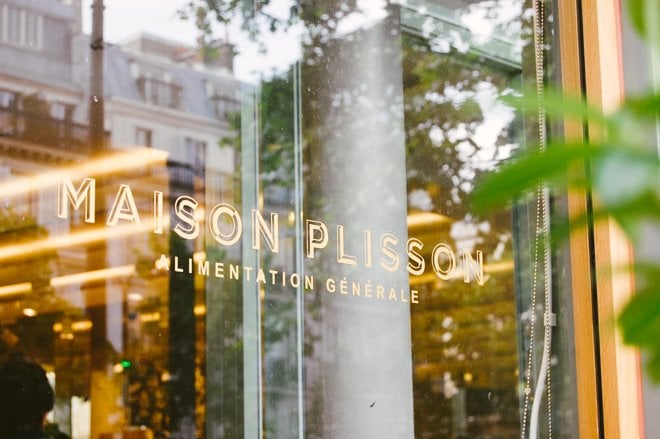 La Maison Plisson isn't your average grocery store. Sure, they have all the staples like produce, meat, cheese, dry goods and wine, but there's so much more that goes into this gastronomic hub. La Maison Plisson is a new hotspot in Paris, offering not only the finest and most carefully selected food products, but also a charming restaurant. If you're familiar at all with New York City, it's a bit like the French version of Dean & DeLuca.
For an entire year prior to opening, Delphine Plisson and her team toured all around France and Europe, searching for the finest products, often from lesser-known farmers and producers. They extensively tested each product and narrowed their selections down to the best of the best, and their selection criteria is extremely strict. Every product is judged in a plethora of discreet categories such as appearance, texture, scent, taste and aftertaste. If a product received less than a 14/20, it was rejected, while the ones who scored above were further scrutinized and compared to similar products, until the perfect collection was established.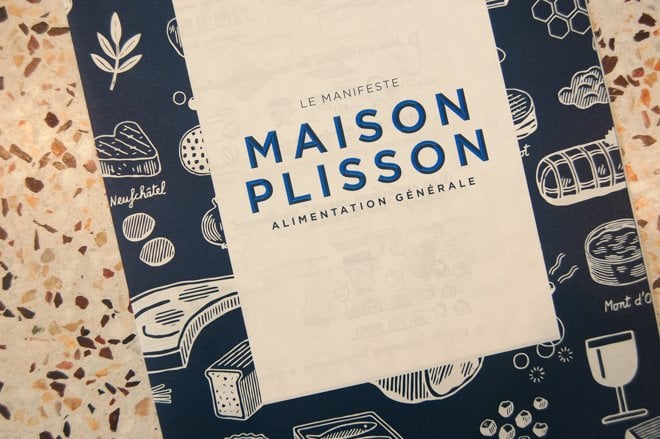 La Maison Plisson was built with a manifesto in mind, which you can find in the form of a cute hand-illustrated graphic on their website and in-store. It tells the story of how the Maison came to exist, but also outlines some impressive standards they hold themselves to. Here are some of the their principles:
Many smaller, underrepresented producers are stocked at Maison Plisson.
Goods are delivered directly from the producer to the store, using the fastest delivery methods possible, to both reduce emissions and ensure peak freshness.
Producers from all over France and Europe frequently come into the store to interact with their customers.
Food waste is reduced by using their market products in the restaurant next door.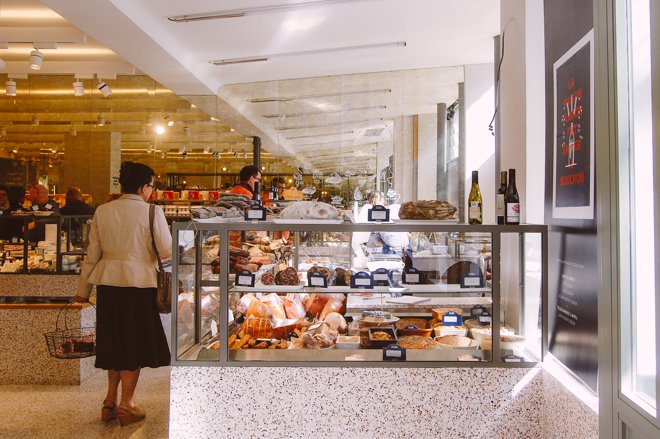 Because of these standards, on any given day, you may be able to speak with the person behind the product: the person who actually milked the cow and turned that milk into the cheese you're eyeing. This puts the consumer in direct contact with the source, which is pretty amazing and rare these days. Even the open air food markets in Paris are oftentimes staffed solely by retailers, and the original source is multiple degrees of separation away from the consumer. From a practical point of view, this makes sense in such a large city, but it's nice to see a new, modern, urban marketplace striving to retain some of the old traditions of small farmer's markets, such as you might find in much smaller villages.
So what can you expect to find here? Although Maison Plisson is not nearly as large as La Grande Épicerie in the 7th Arrondissement, what is lacking in sheer quantity is compensated for with high quality and unique selections. Any typical grocery store will stick to the major brands for less expensive, lower quality stock; Maison Plisson, on the other hand, strives to be different.
Upstairs, admire the butcher, cured meat, cheese and dairy counters, all staffed with experts who know their stuff. Downstairs, you'll find various dry goods such as cookies, tea, honey and chocolate, as well as wines, beers and spirits. Anything from downstairs would be an excellent gift to bring back home, since dry goods are so easy to pack in a suitcase (not to mention the international import restrictions placed on fruit and vegetables!) Plus, all of their chocolate bars and sweets have gorgeous packaging!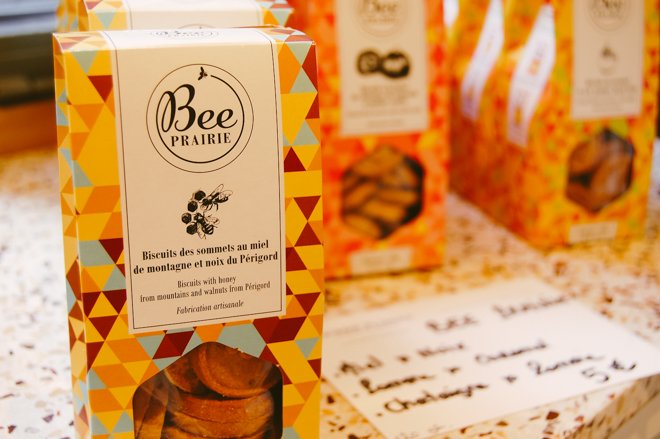 If you're not looking to go shopping for groceries, you can always sample their product in the form of a snack or a meal at the restaurant next door! They offer coffee, baked goods and cakes as well as seasonal creations and salads. The menu selection changes almost daily depending on what's in season and in stock at the moment, and because of this, the menu is quite small – but as long as you're up for tasting some extremely fresh foods and you're not very picky, this is a unique spot to grab a bite! Their terrace on sunny days is amazing, with a truly advantageous position in the direct sunlight!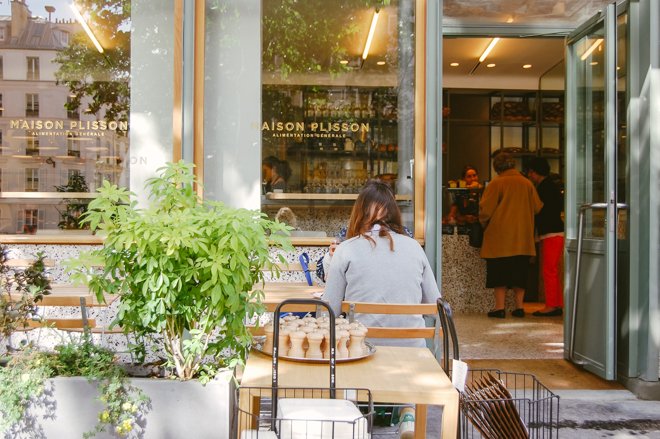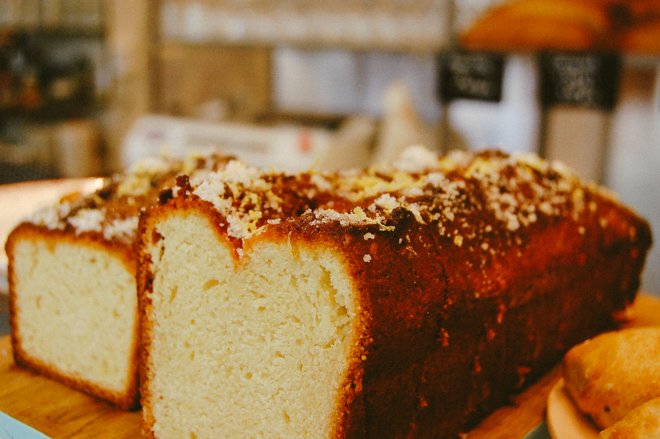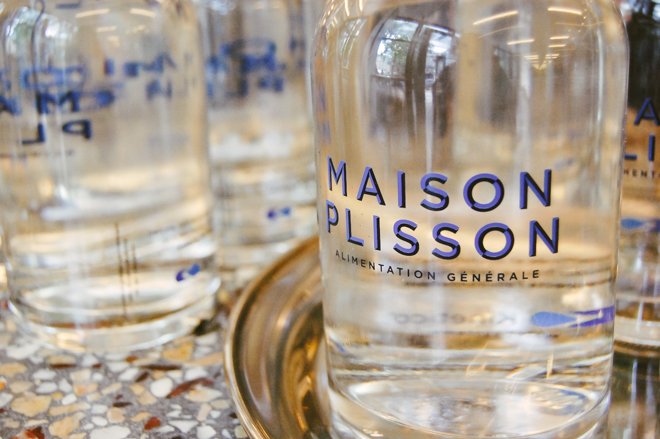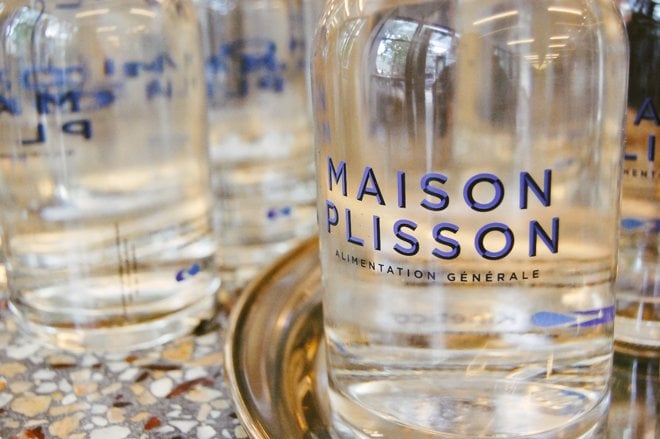 You can find La Maison Plisson at the easternmost edge of the 3rd Arrondissement, near the area referred to as the Haut Marais. You'll find some truly unique shopping on the rest of Boulevard Beaumarchais, most notably the concept store called Merci at number 111. Furthermore, the Picasso museum is only a few blocks away!
La Maison Plisson
93 BVD Beaumarchais, Paris 75003
Metro Saint Sebastien Froissart or Chemin Vert (Line 8)
Bus Stop Saint-Claude (lines 20/65/96) or Tournelles St-Gilles (line 29)
Hours:
Monday 9:30 am – 9:00 pm
Tuesday – Saturday 8:30 am – 9:00 pm
Sunday 9:30 am  – 7:00 pm
(Image Credits: All images by the Author)