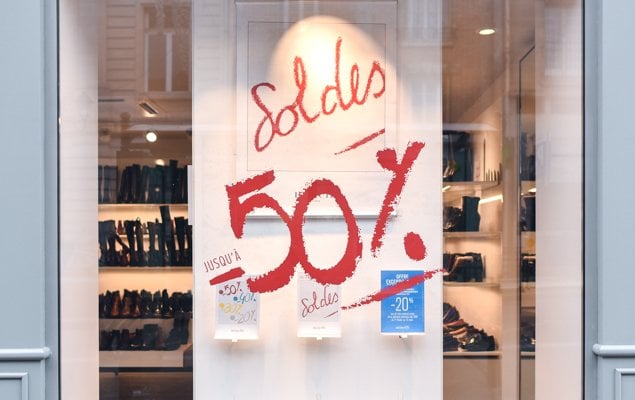 In other countries like the USA, sales and discounts are a common, everyday occurrence. You can find good deals almost anywhere! In Paris, however, the major sales are only allowed twice per year, once in the winter, and once in the summer. From January 6th to February 16th, 2016, put on your comfortable shopping shoes and score some deals!
Just like every year, the discounts become progressively better the more time passes. At the beginning of the 6-week sale period, you'll find discounts of 20% and 30%, whereas by the time week 5 and 6 roll around, amazing discounts of 70% to 80% are a common occurrence! However, as the discounts go higher, the stock gets lower, since more and more people head to the stores. The best time to go is right in the middle of the sale period, when the discounts are better, but the selection is still good.
For the braver, more determined shopper, tackle the sales in the week just before February 16th. You're sure to find something amazing. Just keep in mind, it will take a lot more digging to find what you want. You may find an awesome pair of shoes at 85% off, but they may not have any more in your size.
A few tips to help you conquer the Paris Winter Sales:
Wear light, easy to remove clothing. This will make the fitting rooms much more bearable. Also keep in mind that lots of Parisian stores in the winter can be nearly as hot as a sauna – they crank those heaters up to high – so perhaps leave the scarf and hat at home.
It's not just clothes that are on sale. Home décor and design shops, wine sellers, bookstores and even hardware stores are trying to clear out their stock for next season.
Big-name department stores always have the widest selection and best deals. Here is a helpful list of Paris department stores.
Shopping on a weekday will reduce the crowds. Midmorning is probably best, when most locals are busy at work.
If you won't make it to Paris for the Winter sales, perhaps plan a trip in the Summertime instead. The summer sales this year take place from June 22nd to August 2nd, 2016. Mark your calendars!