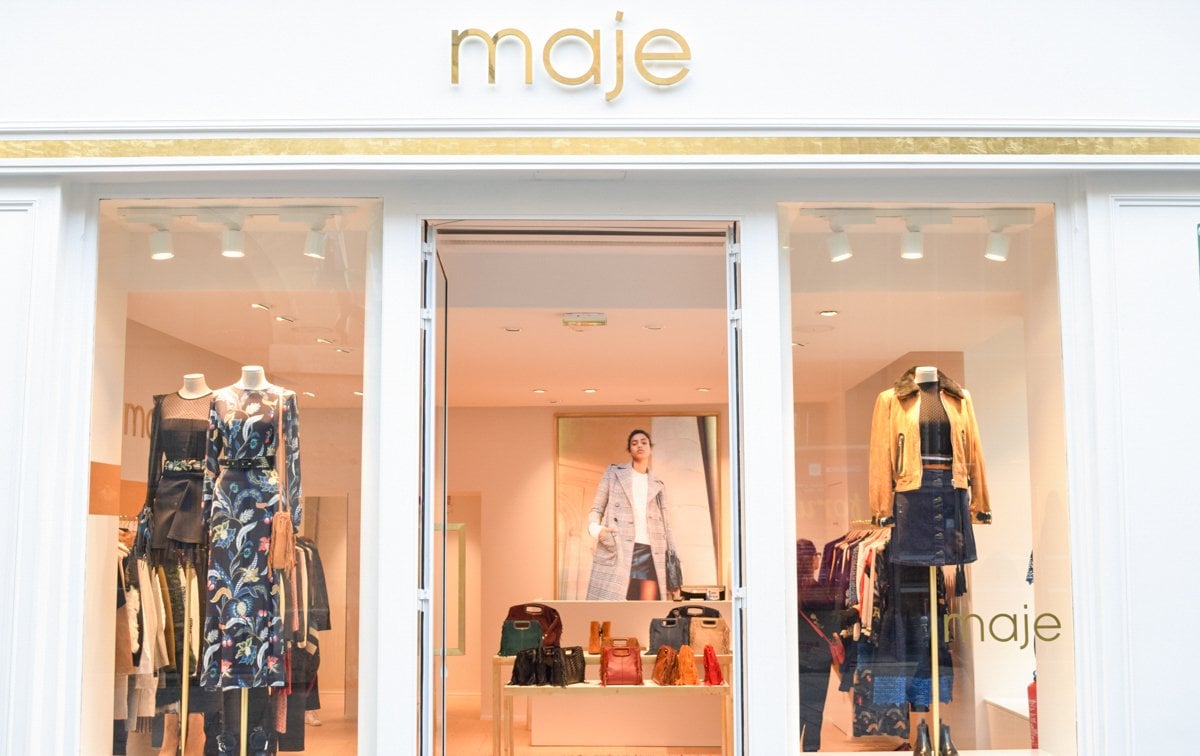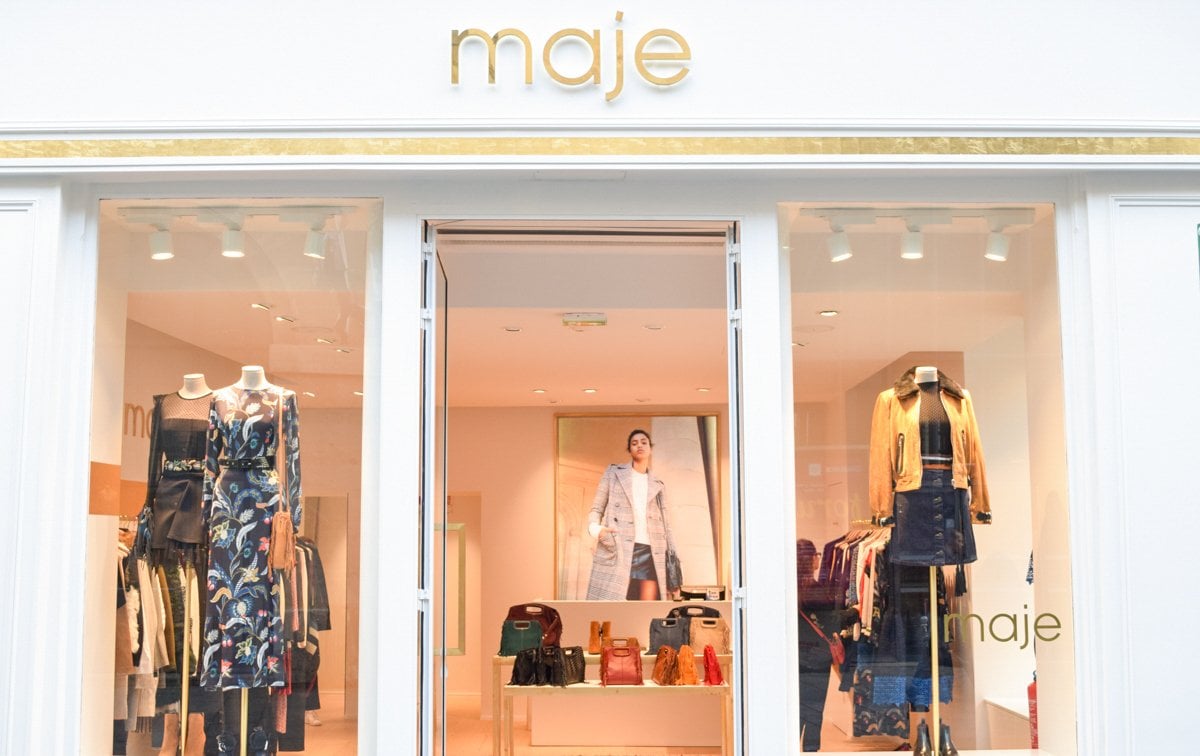 One of the most frequent questions I hear from people visiting Paris is: where should I shop? My response is generally: Where shouldn't you shop?!
From the lovely boutiques of the Marais to the grand and luxurious Galeries Lafayette, Paris will leave all fashion lovers feeling blissful.
However, too many options can feel overwhelming, especially when you're worried about your budget. Luckily, there are a handful of stores known for both style and mid-range prices. From studded boots to simple, classic sweaters, these shops will have you feeling like une vraie parisienne.
Sandro – Elegant with an edge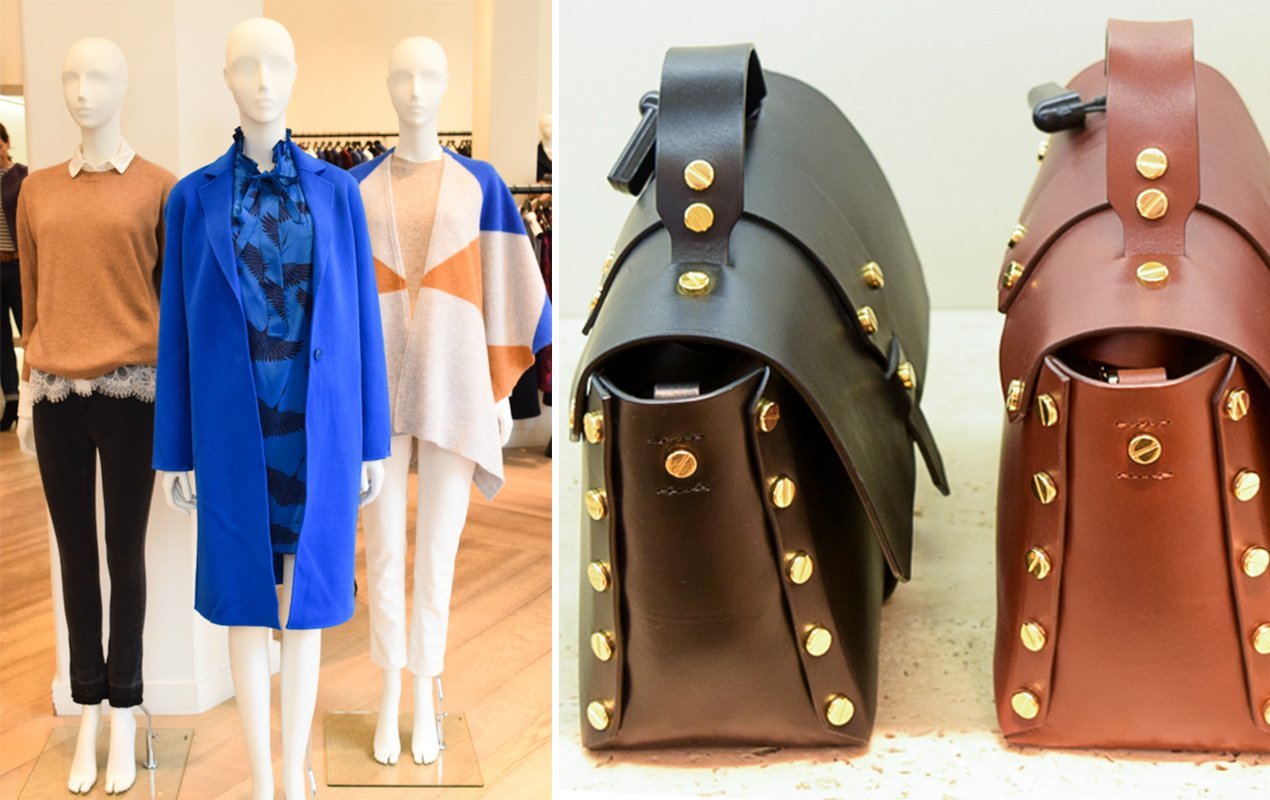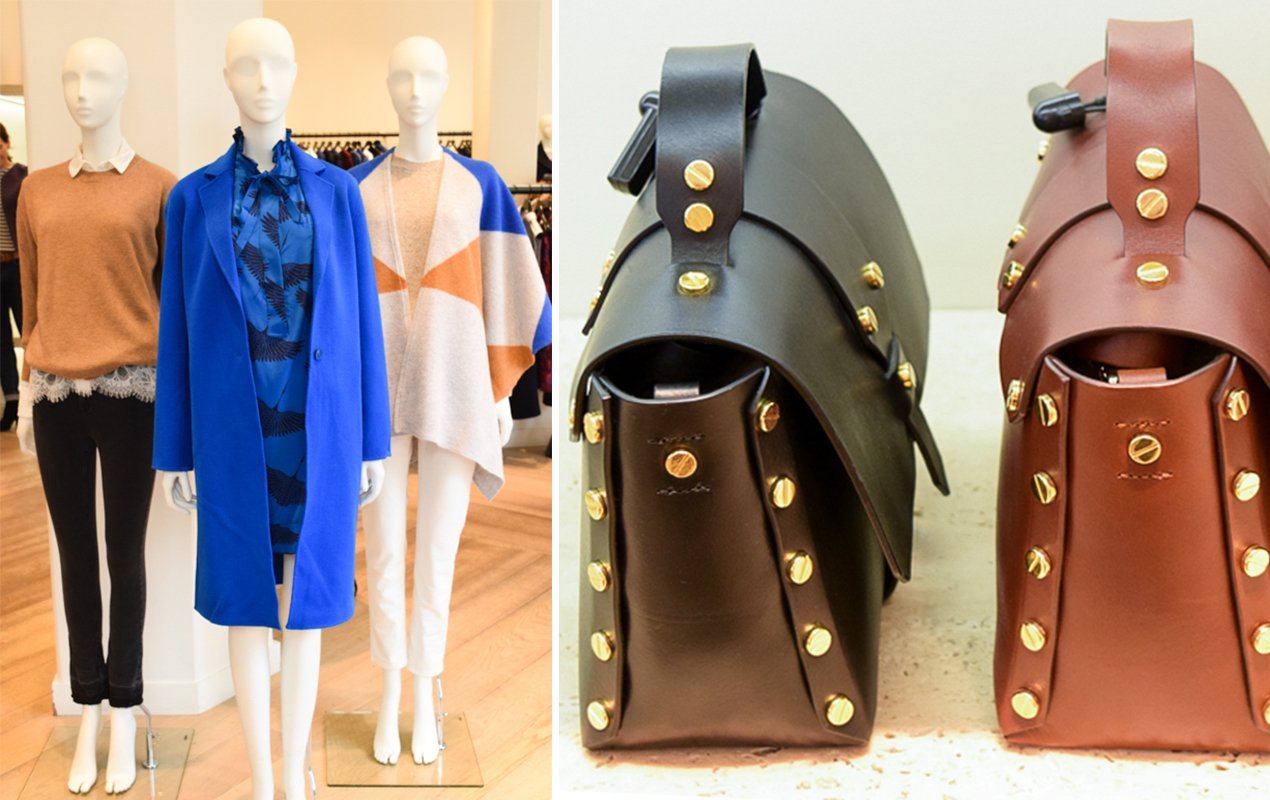 If you're looking for a simple, clean yet feminine look, I'd recommend Sandro. Silk blouses? Trimly tailored black pants? Dark pink dresses with shoulder cutouts? Sandro has you covered. They have their fair share of uber-trendy pieces, but always done elegantly.
Claudie Pierlot – Feminine and flirty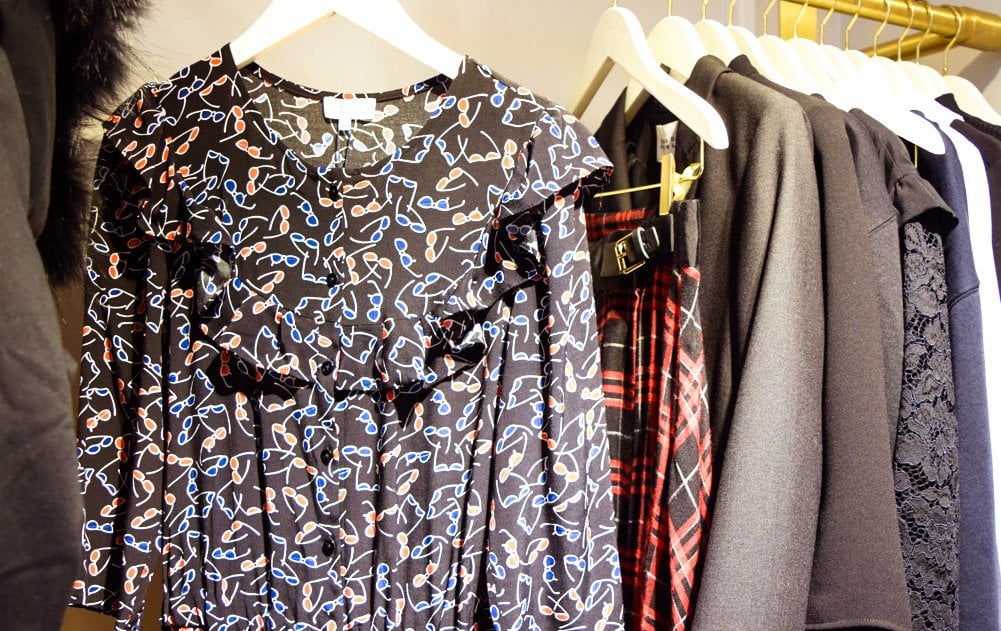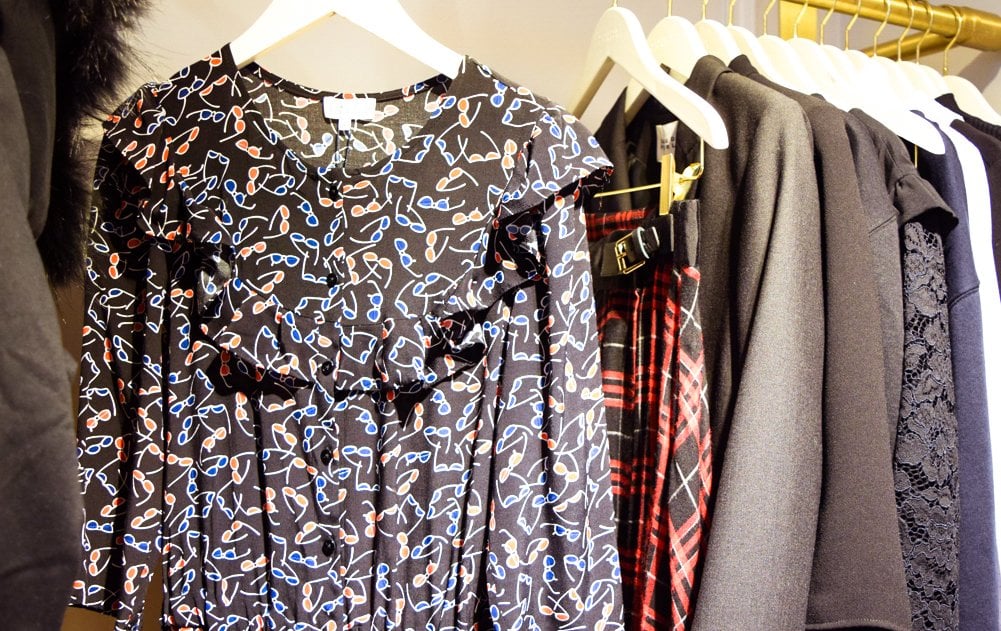 This brand is perfect for girly girls. They imbue everything with a bit of flair, so even their oversized comfy grey sweaters have a smattering of sparkles. Expect to find some ruffles, Peter Pan collars and quirky prints here too. As an added bonus, the brand owns My Little Box, a fantastic company that sends a box of fashion and cosmetic goodies to your door every month. J'adore.
Comptoir des Cotonniers – Elevated basics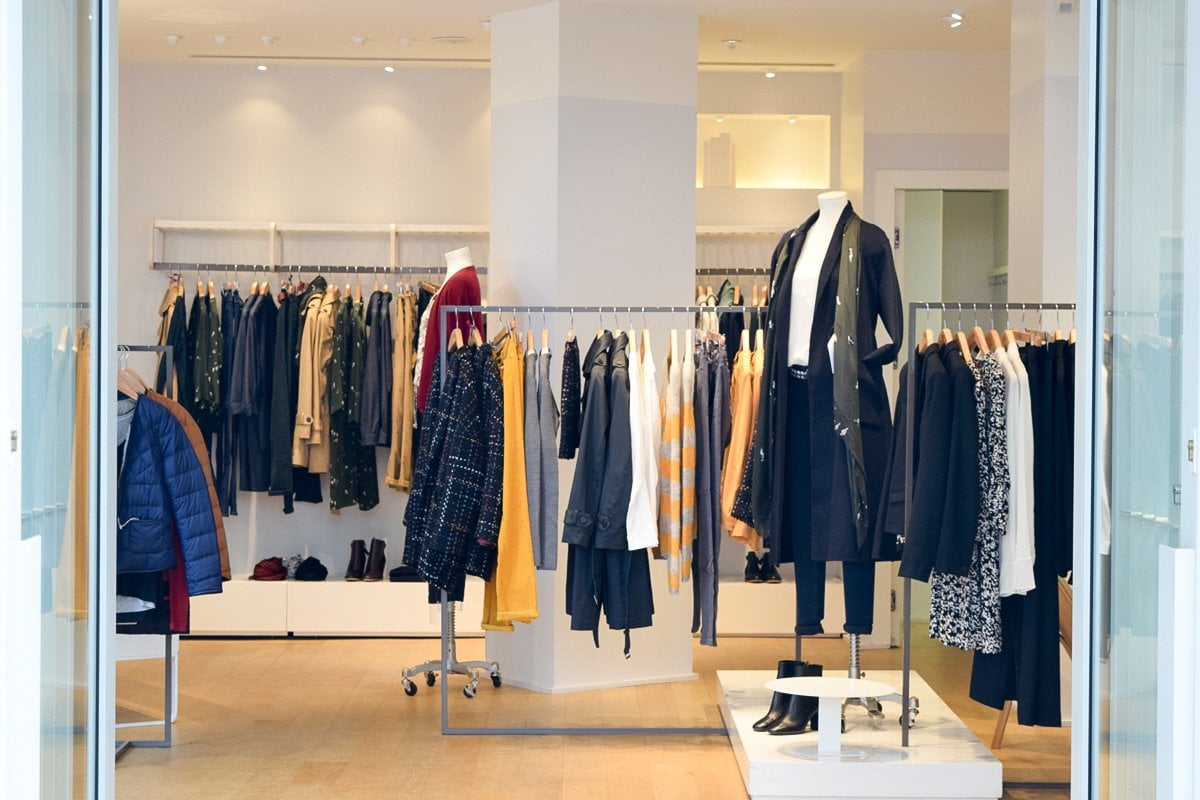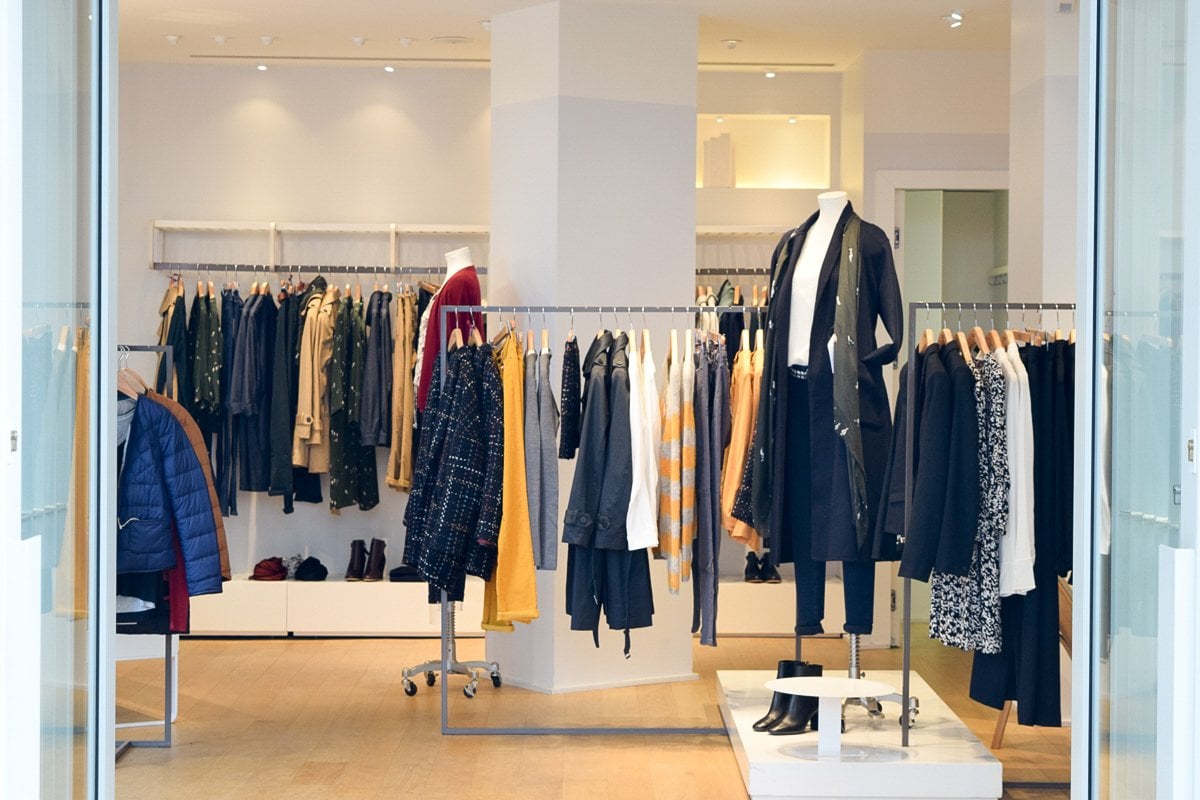 Classic, clean, and never goes out of style, Comptoir des Cotonniers know how to put detailed spins on old favorites, so you always feel fresh and in style. I myself have donned one of their famous trench coats for many years, and I love it as much now as when I bought it.
Zadig & Voltaire – Edgy with feminine touches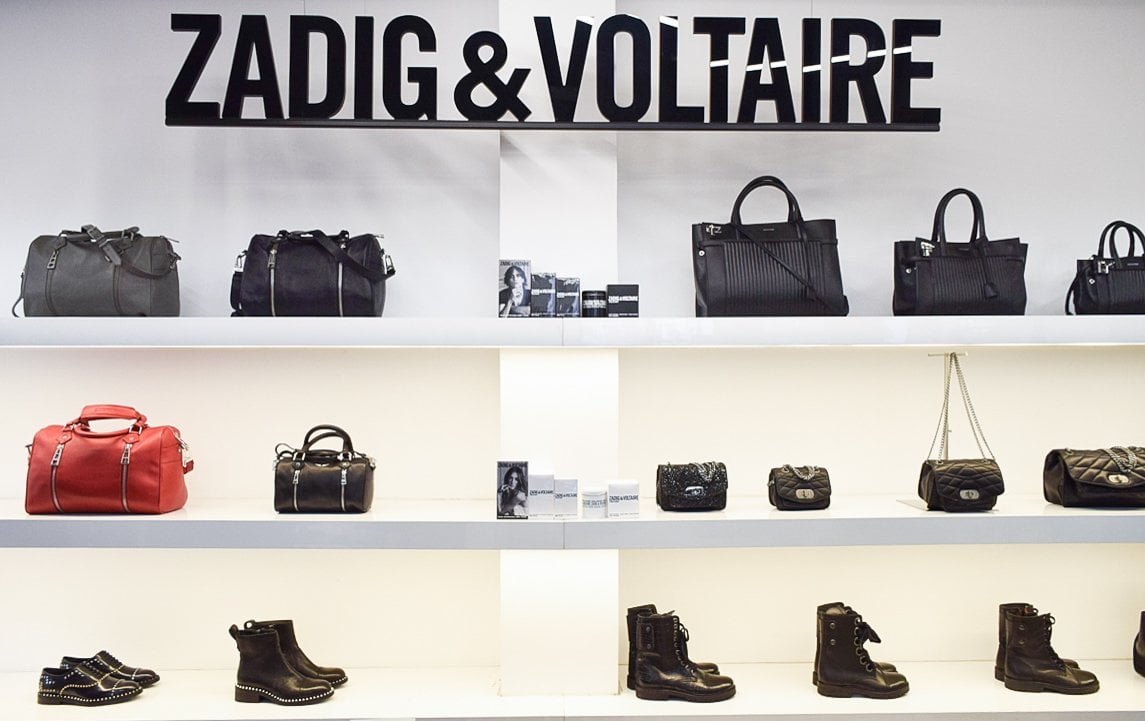 If you prefer an edgier, more eclectic look, check out Zadig & Voltaire. They blend a more floral bohemian look with fur vests and studded purses, and pull it all off with fantastic fashion-forward flair. You'll find a selection of black leather boots to stomp around in, as well as small handbags that are reminiscent of those classic quilted Chanel purses.
Maje – Quintessential Parisian style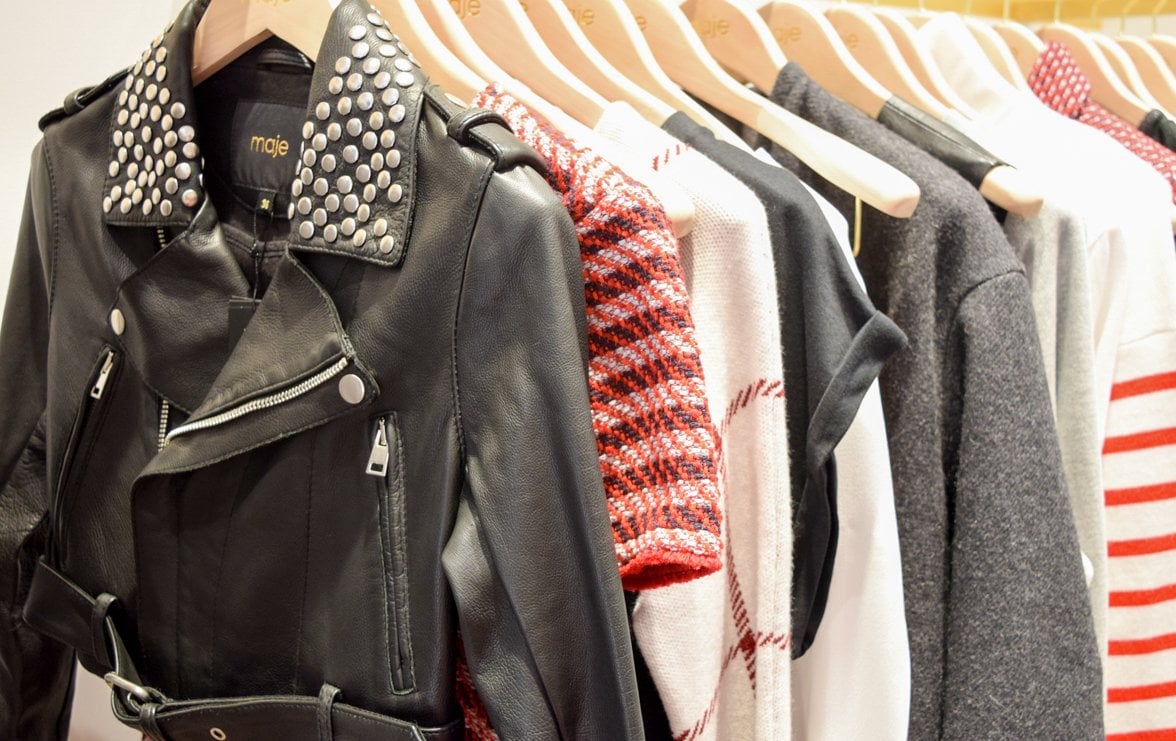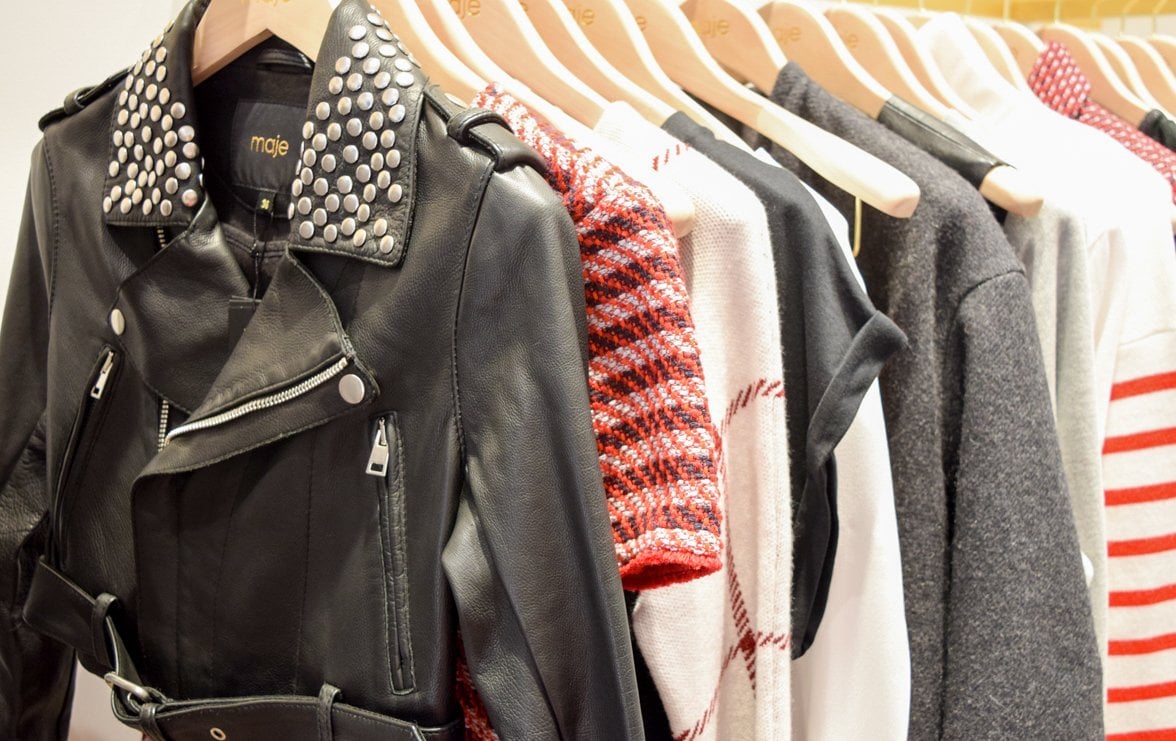 Maje has a mix of cutting edge styles and softer looks, with a collection ranging from lacy white tops to studded turtlenecks, over-the-knee suede boots, and pink fur jackets. They have a little bit of everything here, including the classics, but anything you pick out will leave you feeling super cool and Parisian. Plus, the store on Vieille du Temple was recently renovated, so everything is beautifully presented, and the some of the friendliest people I've met in Paris work there.
The Kooples – Rock n' Roll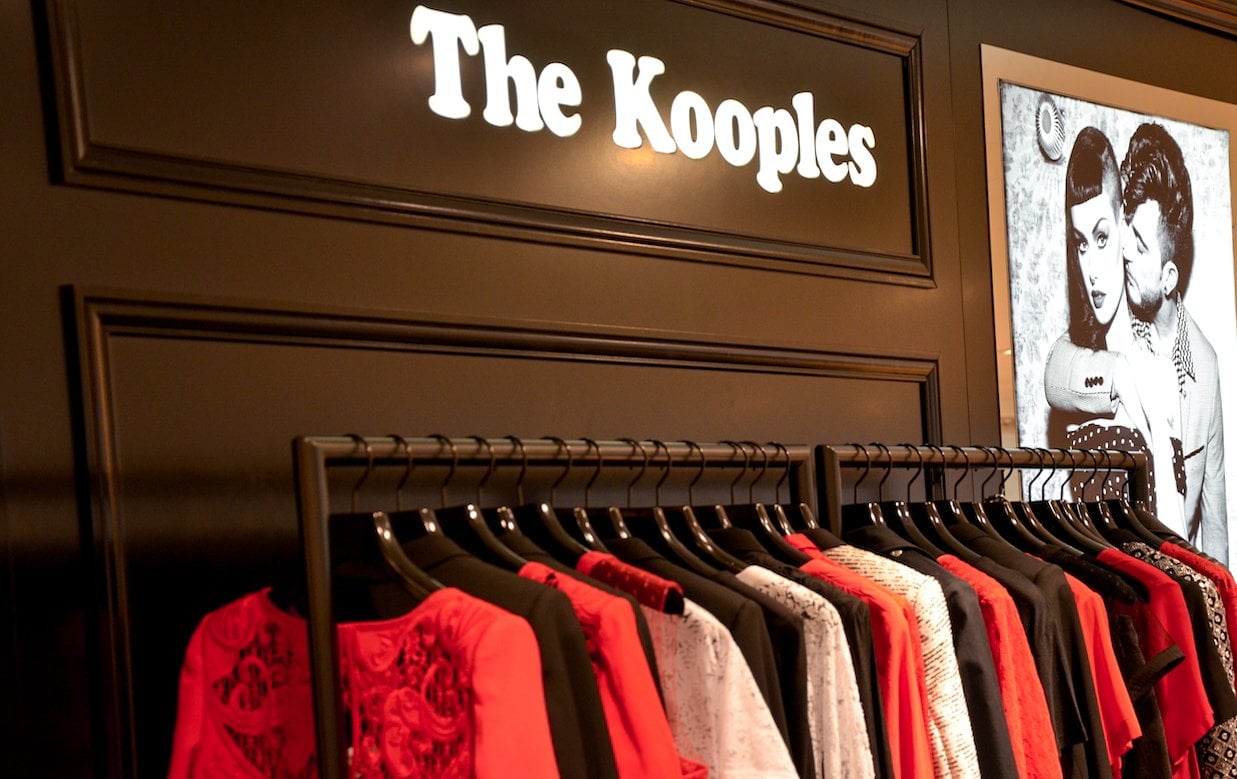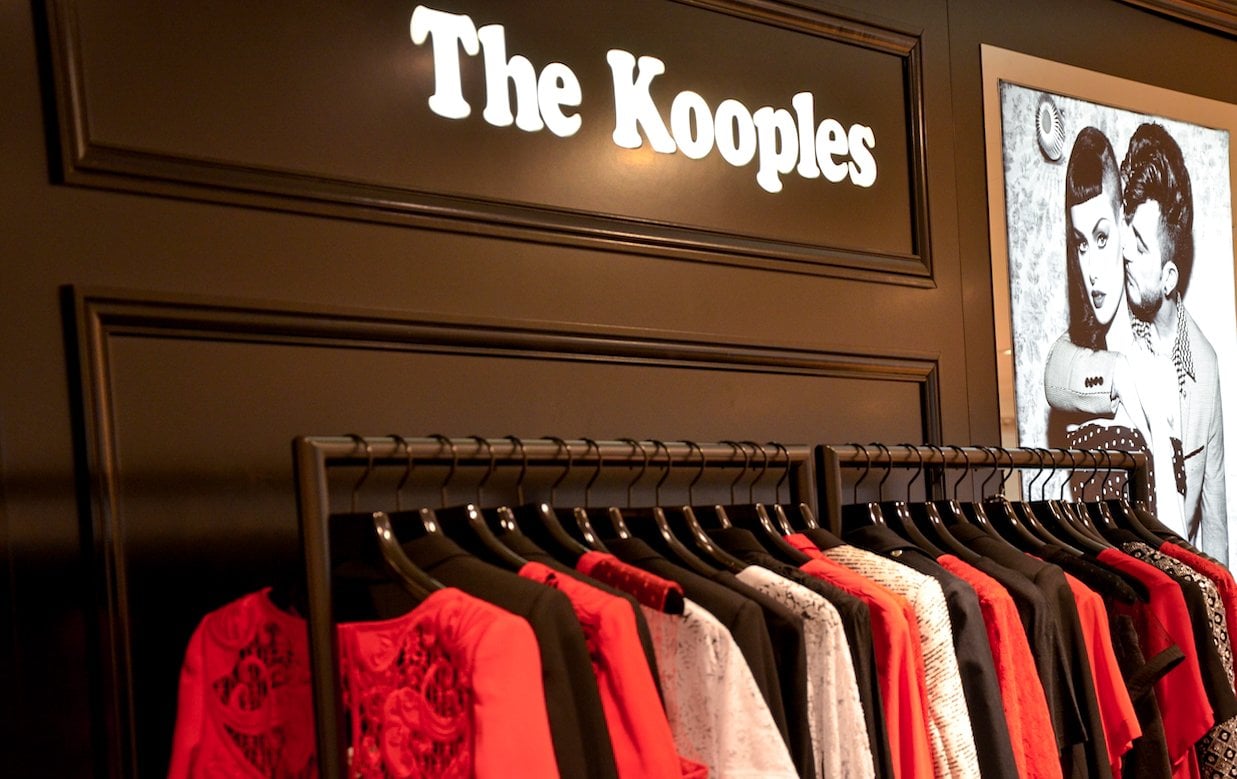 For a Parisian take on women's menswear, check out The Kooples. Although it has collections for both men and women, many of their pieces have a stylish androgynous look. They also have a chic sports selection of mesh hoodies and leggings. The overall vibe in this store is very rock & roll.
_____________
Whether you prefer simple and clean lines or brighter, eclectic pieces, these six brands will you have you feeling stylish and fashionable at a manageable price. Now don your walking shoes and get shopping!
For some major Parisian style inspiration, take a look at our French Fashion Pinterest board!
(Image Credits: All images by the Author and Patrick Gaudin.)