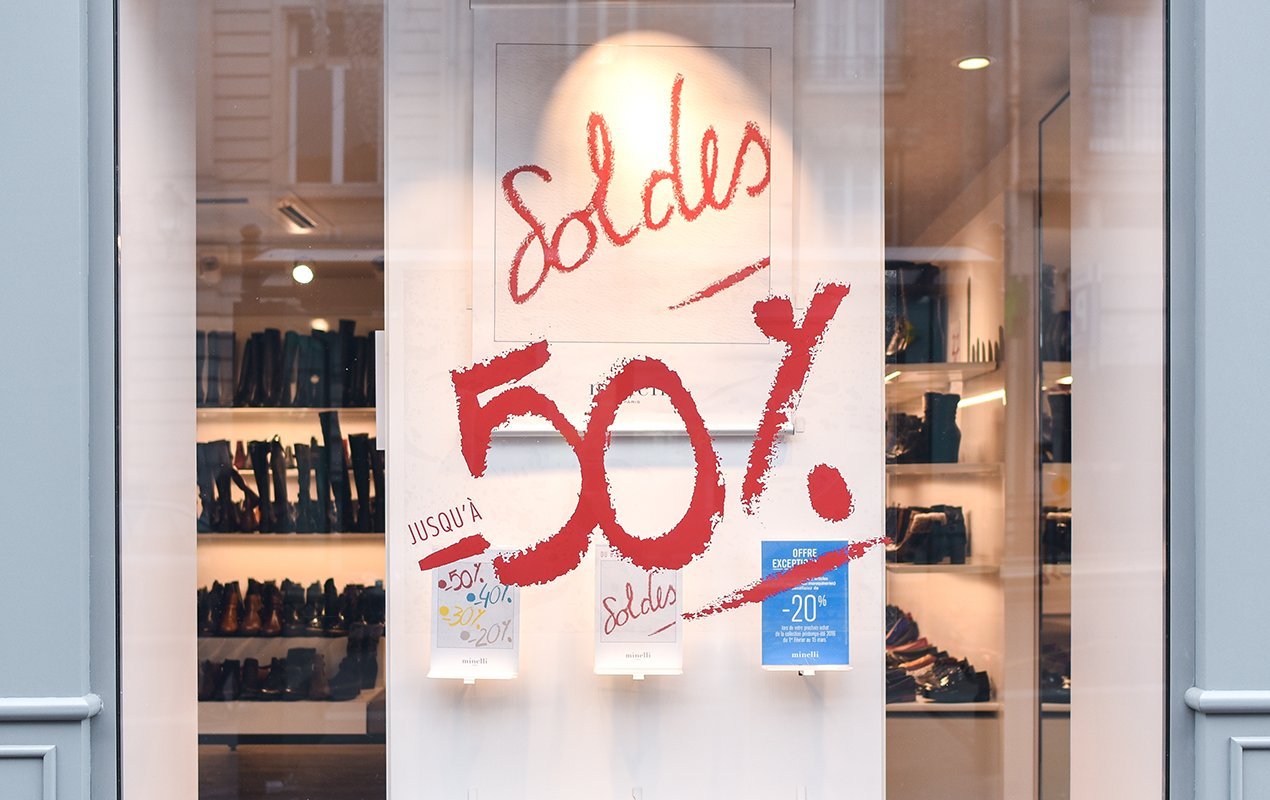 Get ready for the best deals of the New Year! In Paris and all of France, Les Soldes will take over every single department store, boutique and shop in Paris with massive discounts and amazing promotions. Sales like this are regulated by the State, so they only happen twice per year. Instead of having multiple small sales throughout the year like other places do, Paris pulls out all the stops during Les Soldes and discounts reach up to 75% off!
When to Shop:
Les Soldes take place over a 6-week period this winter, from January 11th to February 21st, 2017.
Combine the excellent shopping deals with off-season airfare, discounts on apartment rentals, and the strong U.S. dollar, and there's no better time to plan a trip! Bundle up, get a belly full of hearty winter goodies, and prepare yourself to live the shopaholic's dream in Paris!
The discounts get steeper the longer you wait during the sale period—starting at 20% in the first week, then falling to 70% in the last few days—but don't wait too long, because the good stuff may be snatched up! The best time to go is in the middle of the sale period, around the first week of February. Around this time, you'll score better discounts, but there will still be lots of stock left.

Where to Shop:
Department stores, known as "grand magasins" in French, are not only gorgeous, but also hot spots for finding bargains. Check out the revered Galeries Lafayette (the festive lights and window displays are spectacular during the holidays), Le Bon Marché and Printemps if you're looking for the classics. Iconic designer brands like Versace, Hermès, and Yves Saint Laurent can be found in the Faubourg Saint-Honoré district. Even if you're shopping on a budget, you have the opportunity to find steals at this time of year in Paris. See this blog post for more shopping ideas: The Best Streets for Designer Shopping in Paris.
Le Bon Marché – 24 Rue de Sèvres, 75007 Paris
Galeries Lafayette – 40 Boulevard Haussmann, 75009 Paris
Printemps – 64 Boulevard Haussmann, 75009 Paris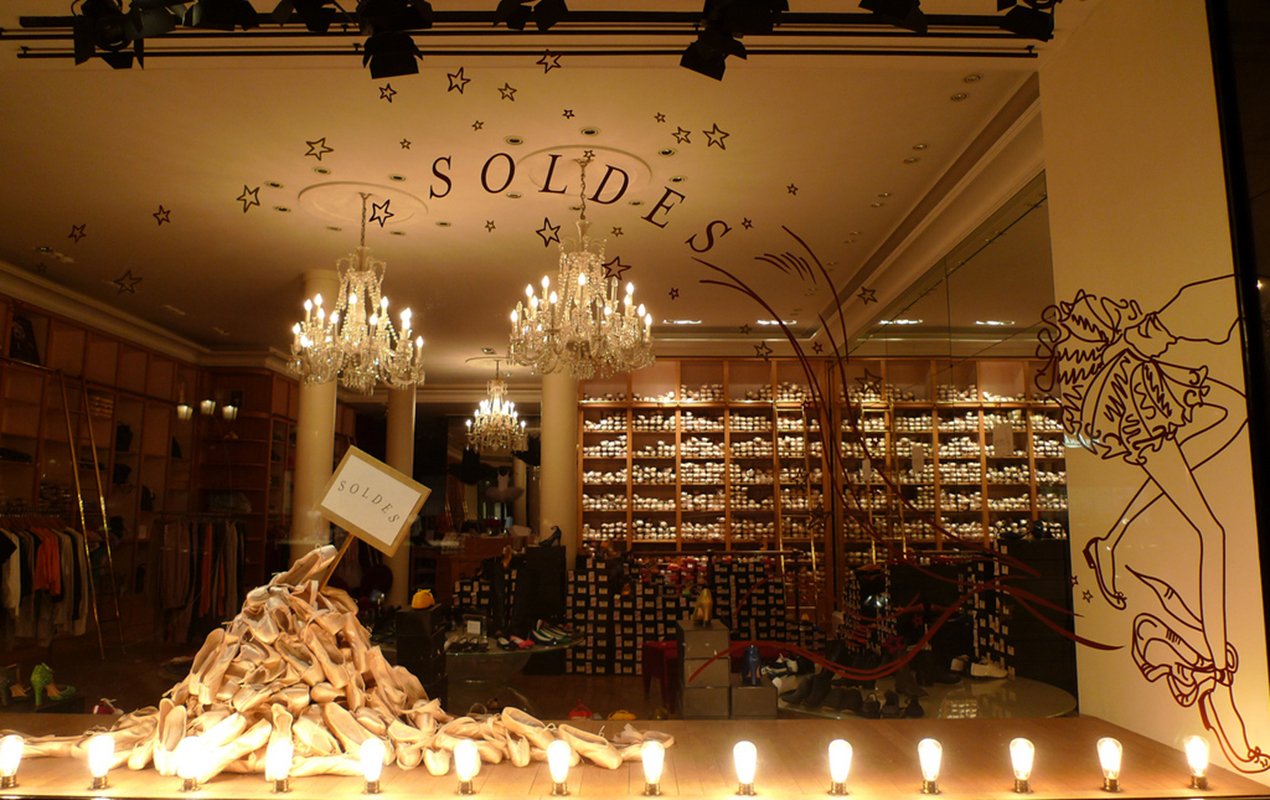 Trendy boutiques can be spotted all over Paris, but you won't want to miss the shopping on Rue de Charonne in the 11th arrondissement: It's the perfect place for the shopper who wants something a little different or quirky. There's lots to see on this street from class French names to independents. Don't miss So We Are and La Fée Maraboutée for the hippest, chicest Parisian homewares, clothing and gifts.
So We Are – 40 Rue de Charonne
La Fée Maraboutée – 5 Rue de Charonne
Paris also boasts plenty of vintage shops; you never know when you might score that vintage Chanel coat or some great retro sunglasses. Visit La Petite Fripe for a huge selection of vintage shoes, Les Merveilles de Babellou in the Paris Flea Market for high-end finds and jewelry, and Kilo Shop for tons of affordable, trendy looks.
La Petite Fripe – 41 avenue de la République, 75011 Paris
Les Merveilles de Babellou – 18 Rue Paul Bert, 93400 Saint-Ouen, France
Kilo Shop – 125 Bld St Germain, 75006 Paris and various locations
Happy Hunting!
(Image Credits: Hannah Wilson, Pascal Terjan, Stéphanie Moisan)